Trying to quickly get work done? Nothing quite beats the advantage of having a dual-screen work setup! Whether you're pulling up data or editing pitch slides, the best monitors for work can make all the difference. With a secondary display, you're instantly more efficient as you can view more spreadsheet rows and documents at one go! Wondering which are the best monitors for work to help you unlock this extra productivity? From LG to BenQ, here's our top picks for the best business monitors.
Best monitors for work to maximise productivity
1. LG 32UN500 — overall best monitor for work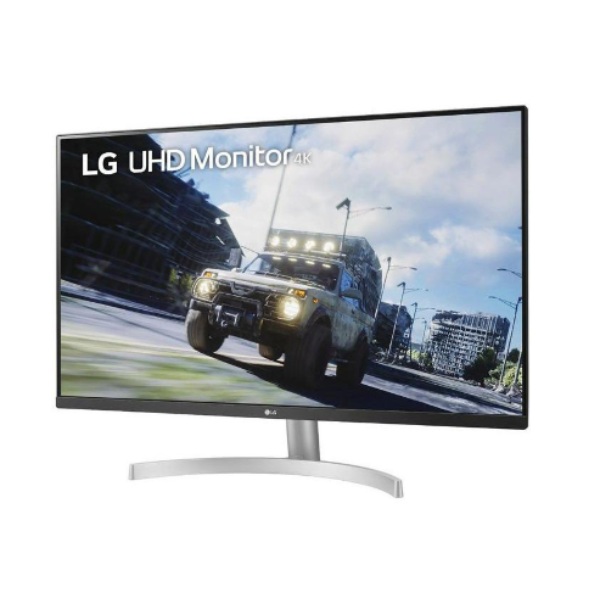 Resolution — the one thing that determines how many pixels go on your display at once! While pricier than their low-res counterparts, the best monitors for work with 4K resolution offer superior colour reproduction and contrast. This vibrance ultimately makes them more pleasant to look at for prolonged periods. For specific recommendations, the LG 32UN500 (available on LG Official Store) trumps the competition! With HDR10 and black stabilising features, you won't find a better monitor on our list that offers a crisper image. Also, 4K resolution allows your LG monitor to display more for less as you can simultaneously squeeze more on your screen!
2. BenQ SW240 — best monitor for creatives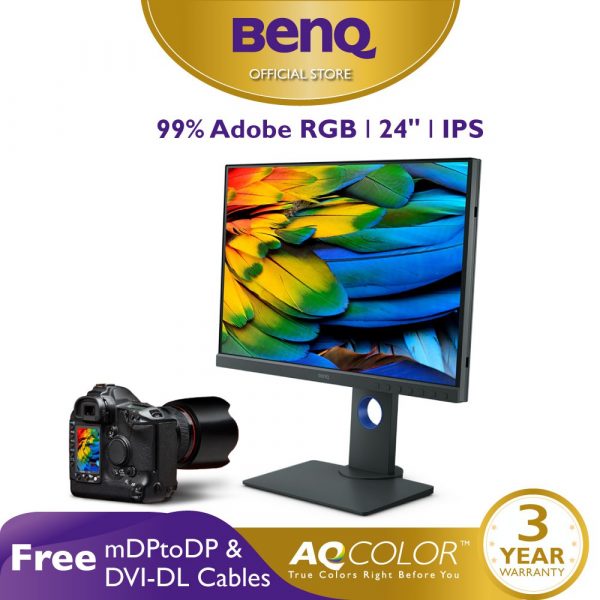 Need the best monitors for work and tasks like professional image or video editing? Then the superior colour accuracy of BenQ SW240 (available on BenQ Singapore) cannot be understated! WIth 99% Adobe RGB Colour Space, your media will come bursting to life thanks to the wider colour gamut and greater colour accuracy. For beginner creators, take advantage of BenQ's Palette Master Element Software that does the monitor calibration for you so colours are optimally accurate with a few clicks! As a bonus, the BenQ SW240 utilises Widescreen Ultra Extended Graphics Array Resolution. This offers some extra display real estate so you can see more in one instance without excessive scrolling while having an HD resolution!
3. Xiaomi 1C — best monitor for budget shoppers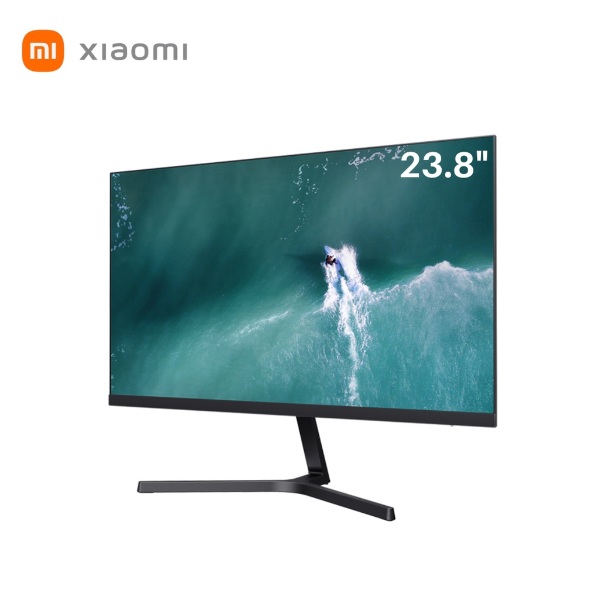 On the lookout for the best budget monitors in Singapore? Xiaomi 1C (available on Mi TV Official Store) will be perfect for you! If you're familiar with Xiaomi's vast array of appliances and gadgets, you'll know they offer tremendous value for anyone shopping on a budget. Don't let its affordability fool you — this Xiaomi monitor is a neat addition to any modern workspace as it seamlessly blends in with its modern touches and quality specifications. From its 178-degree wide vision field to ultra narrow bezels, these features will meet your productivity needs without forcing you to break the bank.
4. Samsung S24R350 — best monitor for work and gaming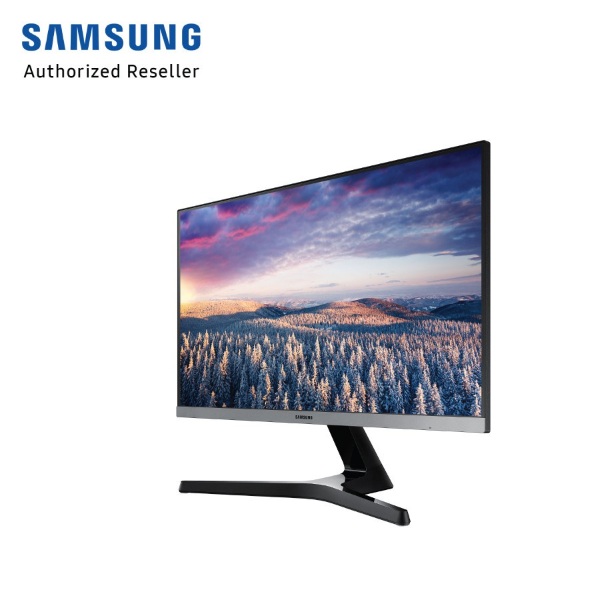 Can't decide whether to get a monitor that's primed for productivity or leisure? Why not buy one of the best monitors for work and gaming! In addition to its anti-glare matte finish and angular modern design, Samsung's LS24R350FZEXXS (available on Samsung Brand Store) ships with AMD freesync. If you have a gaming rig powered by an AMD graphics card, you're in luck as the Samsung monitor will be dynamically refreshed to sync with whatever game you're playing. This is fantastic if you're facing issues like screen tearing and input lag! Also, there's a Game Mode that optimally adjusts contrast and colour levels so you can game in more vivid detail.
5. Acer SA241Y — best monitor for workaholics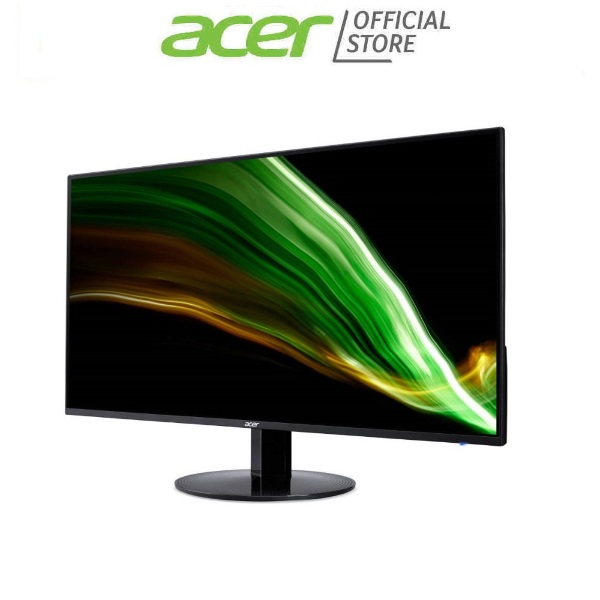 Contrary to popular belief, the best budget monitors in Singapore don't have to skimp out on productivity features. This is especially so for this Acer SA241Y (available on Acer Official Store) as it features everything you'll need to make prolonged use less straining on your eyes. From its BlueLightShield that reduces harmful blue light emissions to ComfyView which minimises light reflection, Acer's monitor comes packed with eye-friendly applications and settings.
6. VG2455 — best monitor for workspace minimalists
We understand — having dual monitor setups can be a nightmare given the amount of cable management required. From multiple power cords to display adapters being used, your workspace runs the risk of being an eyesore with each computer accessory being plugged in. Fortunately, the ViewSonic VG2455 (available on ViewSonic SG Official Store)  is USB-C compatible so charging, displaying content and outputting audio is all done with a single wire. Talk about convenience! Add to this the freedom to pivot and adjust the VG2455 to your preferred angle and you have one of the best monitors for work that prioritises the user experience.
7. Anmite Portable Monitor — best monitor for hot deskers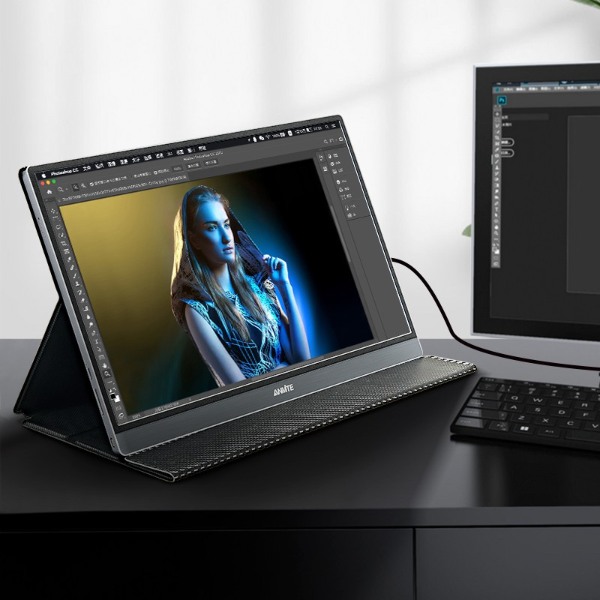 Of all the best monitors for work on this list, Anmite's Portable Monitor (available on Anmite SG Official Store) immediately stands out for its portable nature! Look beyond its travel-friendly foundations and you'll find that the monitor holds plenty of promise. From having multiple ports for easy compatibility with various devices to an interactive touch screen, this Anmite monitor doesn't pull its punches when it comes to convenience. This can be helpful in today's hotdesking culture as a convenient secondary display is essential for productivity. Specifications-wise, you'll also adore how the monitor shines with its full HD resolution and 15.6-inch screen!
8. Prism+ W240 — best monitor for productivity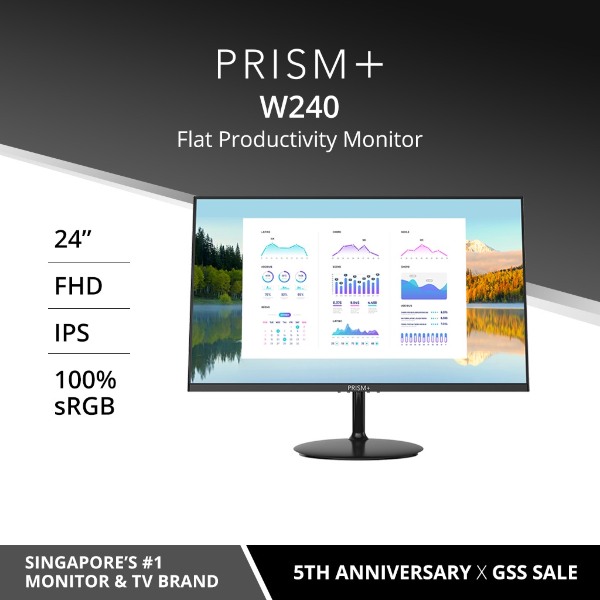 Working at home can feel unfruitful at times, which is why the PRISM+ W240 (available on PrismPlus Official Store) would be right up your alley if you need a boost of productivity! As one of the best monitors for work in Singapore, it makes use of a blue light technology that eliminates eye strain and improves eye comfort for long hours of use. With a 24-inch display screen, it is also wide enough to place two or more full-screen windows side-by-side without the need for a multi-monitor setup. Psst, gamers can use this PRISM+ monitor for gaming as it has a 75Hz refresh rate for a smoother experience!
Cruise through 9-5 with the best monitors for work
Whether you prefer the clear 4K resolution of LG's 32UN500 or the ultra portability of Anmite's Portable Monitor, we have you covered with this list of best monitors for work! Need more tips on how to get work done quickly while you're working or studying from home? Check out the best standing desks to fight that post-meal food coma! Alternatively, take a quick break from work by playing a game or two with the best gaming monitors or best gaming laptops for the best experience! 
This article was updated on 23 June 2022. Additional research done by Gabriel Choo.