With the Covid-19 pandemic, most of us are indeed disappointed that we are not able to clear our unused leave for travelling. However, while it's often thought that our island city is small and boring, there are actually plenty of affordable and fun alternatives available for us to do in Singapore for you to clear all the unused leaves.
It is good to go out and relax especially during your day-offs, so here's our round up of places to visit in Singapore during your leave. Just be sure to take the necessary precautions when travelling out during this time. 
1. Explore Singapore's last kampong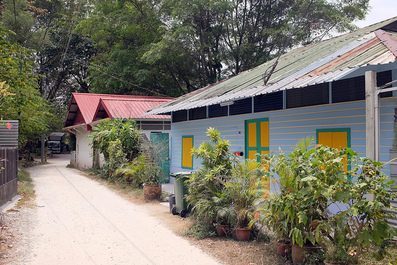 Singapore is a city with towering and glimmering skyscrapers but did you know there's still a kampong in our midst? The last surviving kampong, Kampong Buangkok is still around and will bring you back to the yesteryears of Singapore. Retaining all the traditional elements of a typical kampong, this is definitely one of the free things to do in Singapore before it gets modernised. As you are wandering around homes where people still stay in, do be sure to respect their privacy.
2. Go farm-hopping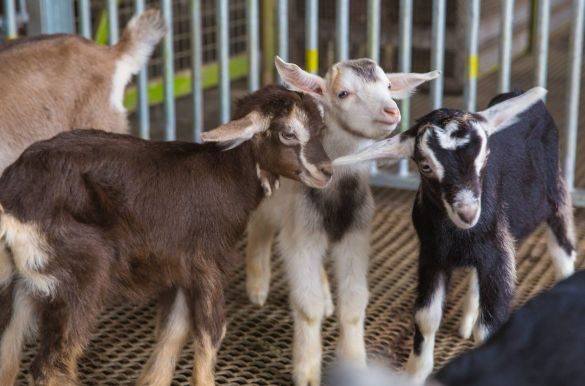 Singapore may be tiny with limited space but there are still plenty of farms you can make a visit to. From Bollywood Veggies in the west to Hay Dairies in the north, these are just two of the free places to go to in Singapore for a farm visit. This is also a great activity to do with the kids in Singapore  — they'll definitely be in for quite a treat, learning all about where their breakfast eggs and milk come from. 
3. Visit museums for a heritage weekend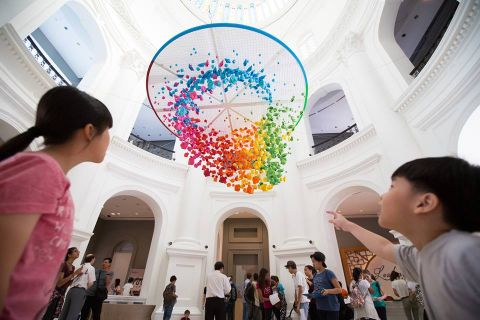 If you're a fan of the arts, spend your weekend visiting the best museums in Singapore. From the National Museum of Singapore to the Asian Civilisations Museum, these places are where you will get to view incredible installations and exhibitions that'll bring you down the island state's storied history. This is definitely a relaxing place to visit in Singapore! Not to mention, it is also free! Check out the list of museums with free admission here. 
4. Cycle around Coney Island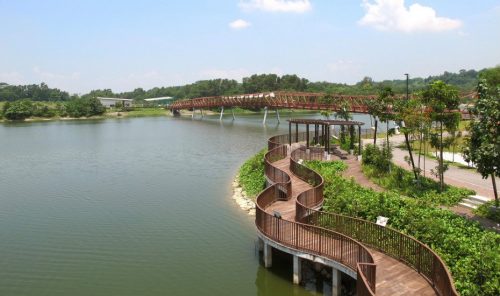 What better way to relax than to be one with nature! Spend your unused leave exercising and relaxing at Coney Island – a quiet and beautiful park that is a must-visit. The rustic terrains can make your cycle a little bumpy at times but the 2.5 km park connector is filled with nature and beauty. Immerse yourself in tranquility and get a good recharge during your off-day at Coney Island.
5. Stroll around Singapore's parks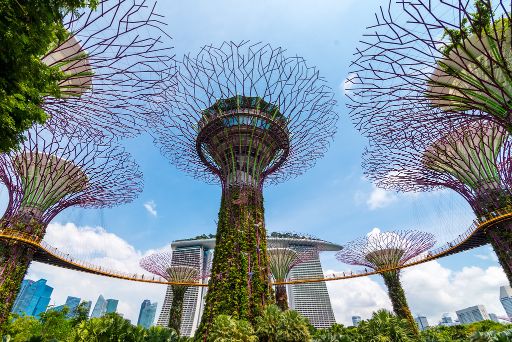 Singapore isn't called a Garden City for no reason. From Gardens by the Bay to Botanic Gardens, Coney Island Park and all the other neighbourhood parks, there's just a whole lot of greenery to go around. Besides that, Gardens by the Bay has also been hailed as one of the most beautiful parks in the world with its Flower Dome and futuristic Supertrees. Looking for a free thing to do in Singapore during your leave but still want to keep your fitness in check? Recharge and relax by going on some of the best hiking trails in Singapore along Coney Island or Botanic Gardens, a UNESCO World Heritage Site!
6. Take a free walking tour of Singapore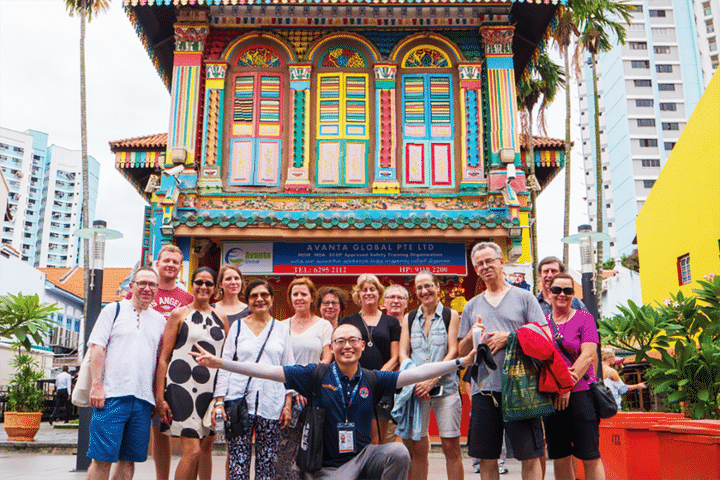 The best way to explore any place is always on foot. Join one of the many walking tours in Singapore and explore the various cultural enclaves or places of significance with a local expert. Not only would it be a walk down memory lane of the country's past, it's also a great way to meet people and get your mind off work. Even if you've already been to places like Little India, Chinatown and Kampong Glam, these free tours will definitely give you a different and refreshing look into the area. 
7. Walk beside dinosaurs at Jurassic Mile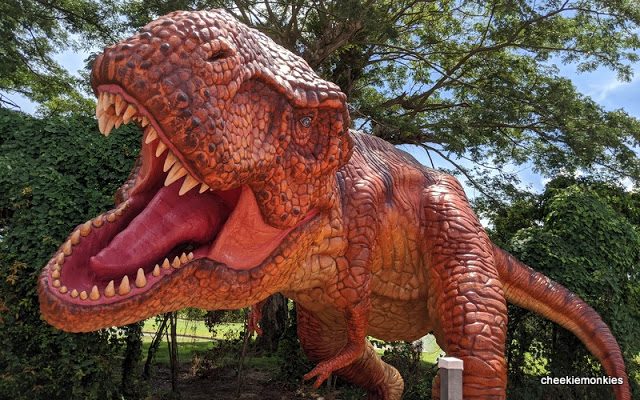 For all Dinosaur lovers and adventurers, rejoice! Singapore's newest park connector, located at Changi Airport Terminal 4, allows you to walk beside 7 different dinosaurs. The entire Jurassic Mile is less than 1km and is the perfect place to spend your unused leave with your kids. This place is free for all and it is usually not crowded. 
Disclaimer: Entry is currently closed in light of Covid-19 but be sure to check it out once Circuit Breaker is over!

8. Chill with a Movie Under The Stars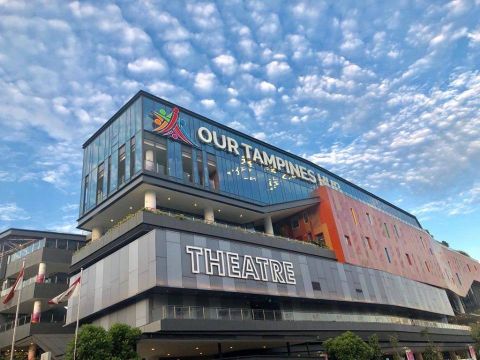 Easties rejoice! Why spend money at the cushy cinemas when you can lounge and relax under the stars and catch free movie screenings at One Tampines Hub? This is also one of the most fun things to do with friends in Singapore! Don't forget to bring your favourite popcorn too. Keep a lookout on Tampines Hub's official Facebook page for movie screenings held every Thursday night at 8pm!
9. Check out Haw Par Villa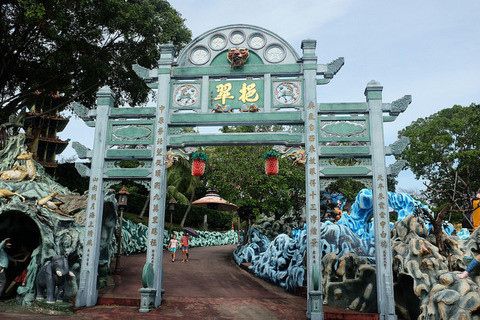 Often forgotten, this site provides a unique journey into Chinese folklore and mythology. While it is mostly visited for its rather gruesome depictions of Chinese folklore's 10 Courts of Hell, there are still other aspects of the site that are worth exploring. With intricate statues and structures in place, this is one free place to go in Singapore. Take some time out during your unused leave and bring the entire family down for a look-see you won't forget.
10. Fun in the sun at Sentosa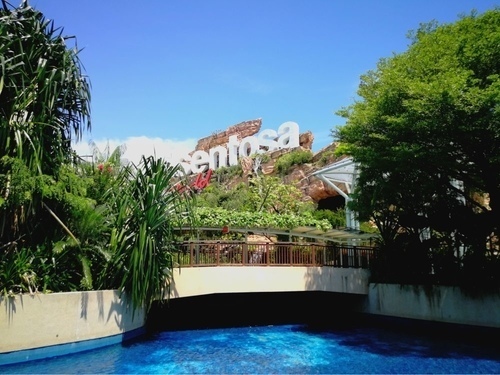 Sentosa boasts three different beaches for you to get that sun-kissed glow; Siloso, Tanjong and Palawan beach. For the adventurous ones, bring along a ball or frisbee and play some beach games with your friends! If you'd like to avoid the crowds, head to Tanjong beach for a relaxing suntan session. Do remember to apply sunblock before soaking up the sun to protect your skin from the harmful UV rays. Check our guide on free things to do in Sentosa and make full use of Singapore's very own State of Fun!
11. Visit your favorite animals at the Singapore Zoo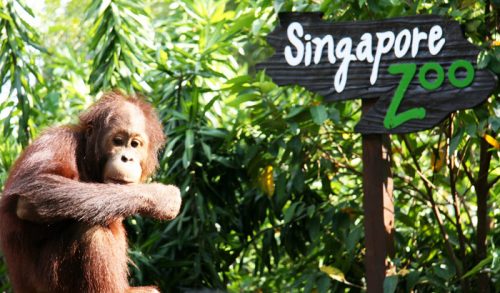 For all animal lovers out there, the Singapore Zoo is the perfect place to head to during your leave. With around 2500 animals to visit, your trip to the zoo would definitely be worthwhile. Cages are non-existent and the animals roam freely in their enclosed natural surroundings – a unique point about the Singapore Zoo. Animal shows are also free for all everyday at the zoo! If you're up for a day of adventures, the Singapore Zoo is a must-go during your leave!
Do note that there is a need to pay for entrance fees for this attraction but it is definitely worth it! Head over to Shopee to search for discounted ticket prices.
Whoever told you there aren't any free things to do in Singapore?
Ready to head out this weekend? If you're looking for activities specifically tailored for your little munchkins, we have you covered too! Tick off these free and fun activities for your kids or indoor playgrounds in Singapore to bring them to.
This article was updated on 02-09-2020. Additional research done by Carrie Foong.