<![CDATA[If you have ever been in a tour group, you'd know that it is a bunch of personalities rolling through a foreign land together. But if there's one thing similar across all personalities, it's the fact that everyone loves travel photography. Wait, were you thinking that only professional photographers do that? Nah! What's most important is the type of travel photography each person does. Not familiar with the types of travel photographers? Well, then here's a quick look at the 5 types of photographers you're most likely to find in a tour group!
The Professional
[caption id="attachment_15551" align="aligncenter" width="1280"]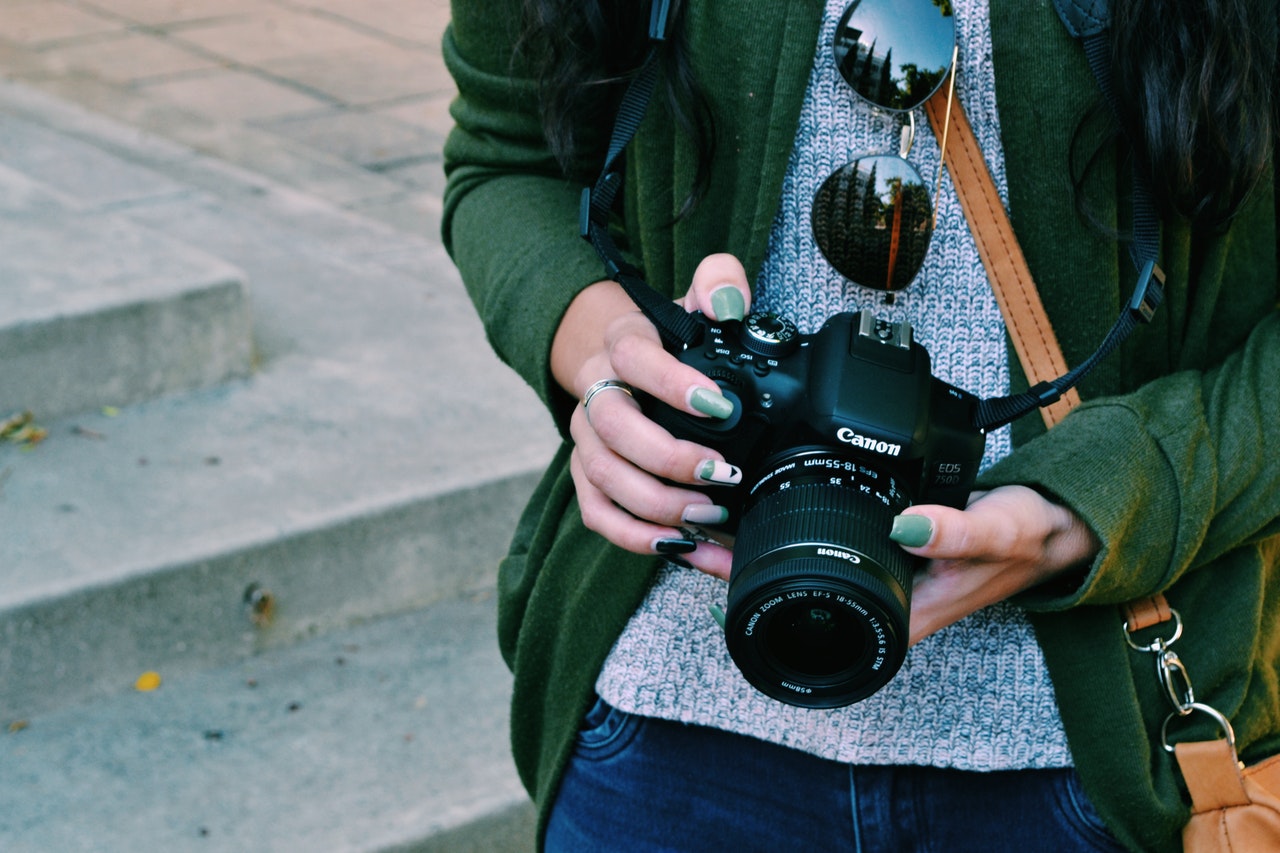 (Credit: Conrad Foord / Pexels)
[/caption]
Obviously the most dedicated group and mascot of travel photography. Professionals don't often get on tour groups unless they are unfamiliar with the place of visit. They'd much rather go solo for the freedom of time and locations to visit. It's pretty easy to spot a professional in a tour group. They are either alone or with a fellow pro – geared with a
DSLR
– scanning the terrain for the best photo op.
Professionals carry the most
camera accessories
compared to the other types of photographers on tour. Most of the accessories are stuffed into their worn out
camera bag
. Things that they need for the day include
lens filters
,
tripods
,
extra batteries
, and a spare camera.
At the hotel, they work on their macbooks – correcting their shots. Don't be surprised if they have a 5 terabyte
external disk drive
in hand. The number of shots they take in the day run in the thousands. Even pros need more than one attempt too!
The Millennial Schoolgirl
[caption id="attachment_15552" align="aligncenter" width="1280"]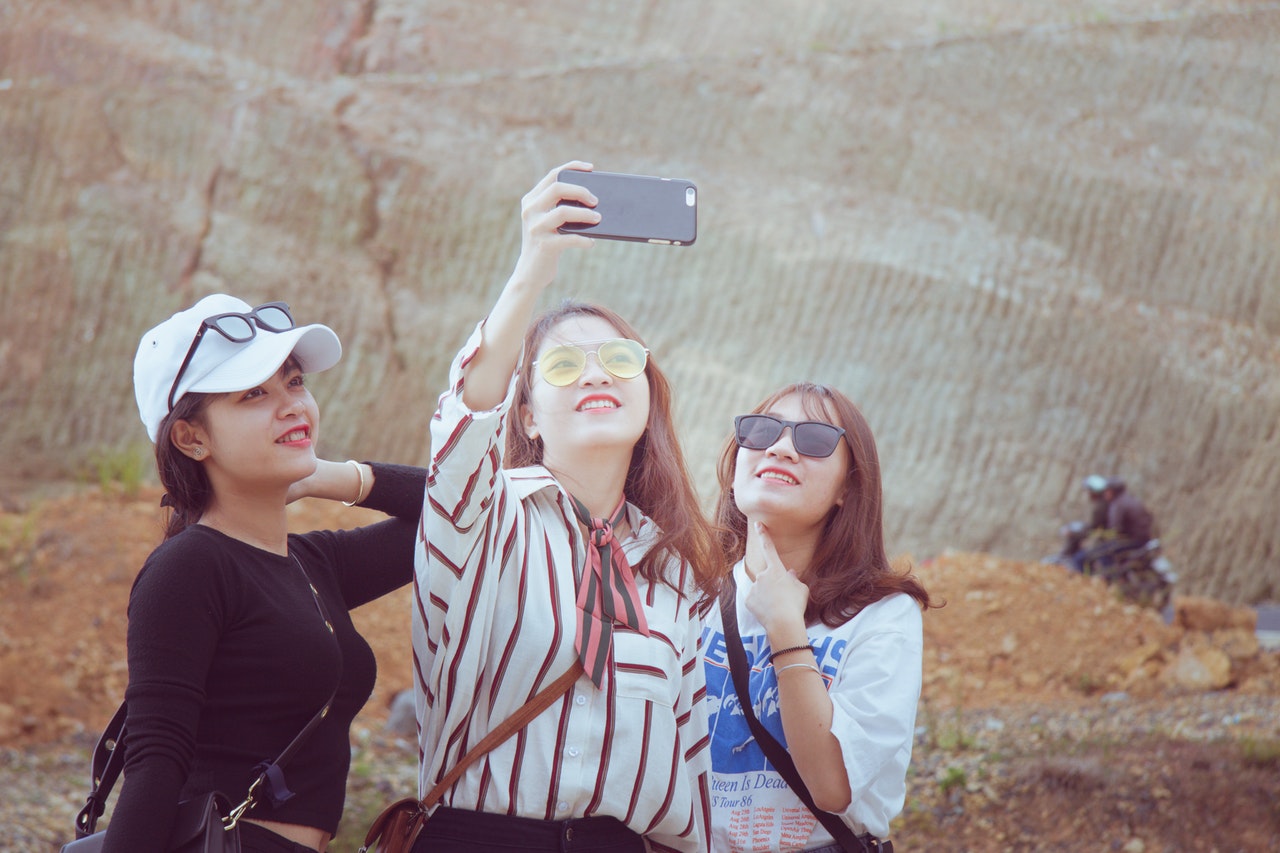 (Credit: Tri Hua / Pexels)
[/caption]
It's all about the 'gram for millennial schoolgirls. Like the professional, their eyes are always looking out for a good photo op. The difference lies with the kind of photo op they are looking for. Travel photography for the millennial schoolgirl often involves trending tourist spots in the background of their shots. Just look at the endless number of "Commonground" photos online!
Millennial schoolgirls typically use their smartphones. But occasionally, they do use a
point and shoot camera
. If they are travelling in groups, you can bet that there's a
selfie stick
in their day travel pack along with a
Polaroid
to take group shots over meal times. At the end of the day, it's about the next post on Instagram or Polaroid on their memory wall at home.
The Parent
[caption id="attachment_15548" align="aligncenter" width="1280"]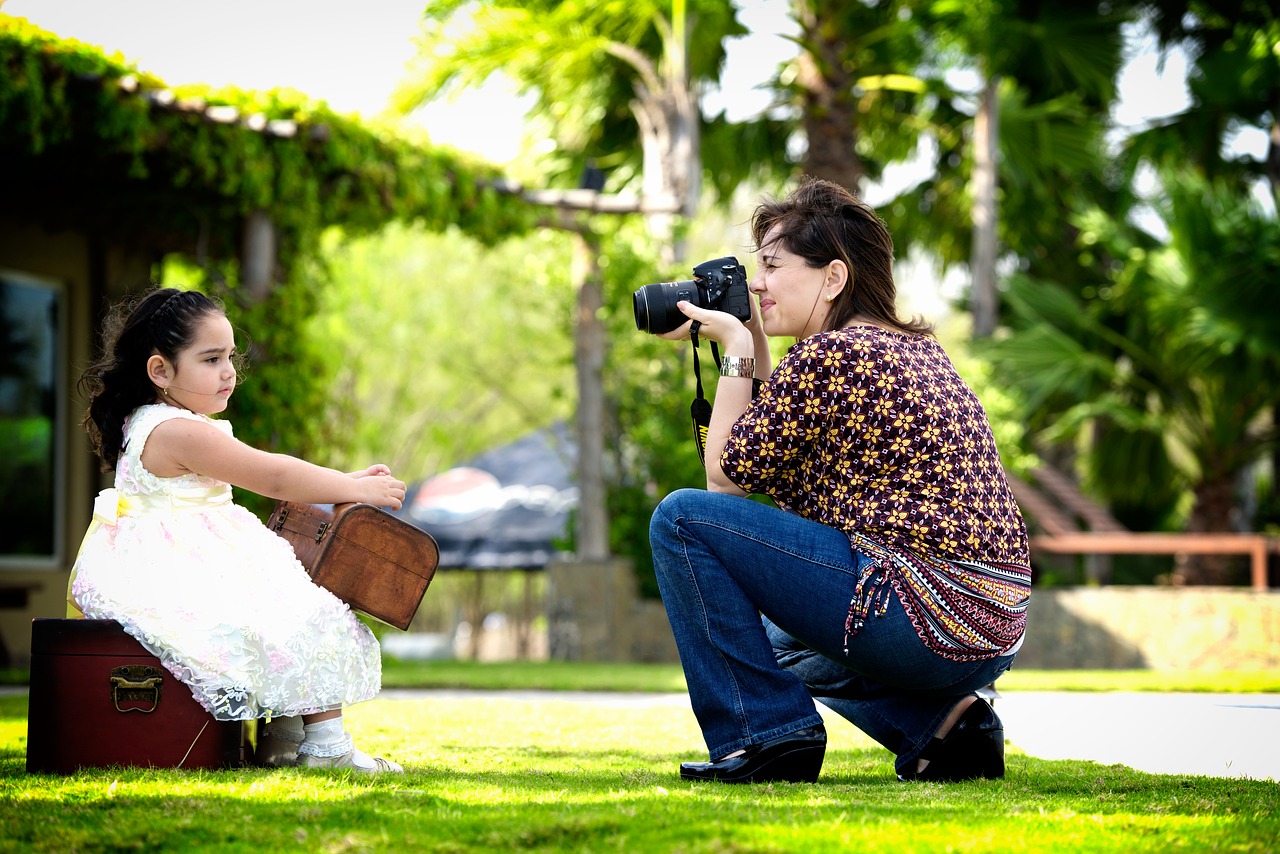 (Credit: JesusLeal / Pixabay)
[/caption]
Parents are one of the first few photographers in a tour group you will notice. Not because of them but because of their kids. You have to give credit to them though. It isn't easy
travelling with kids.
Don't believe me? Try getting a toddler to face a camera for a good family photo!
With parents, the camera equipment is kept simple; since most of the things they carry are for the kids.
Compact cameras
, or point and shoot cameras, are the choice of most parents. It's easy to handle for its small size and doesn't require much technical handling like a DSLR. Travel photography for parents is basically anything that allows them to keep the memories of their child without too much of the technical fuss.
The Young Couple
[caption id="attachment_15549" align="aligncenter" width="1280"]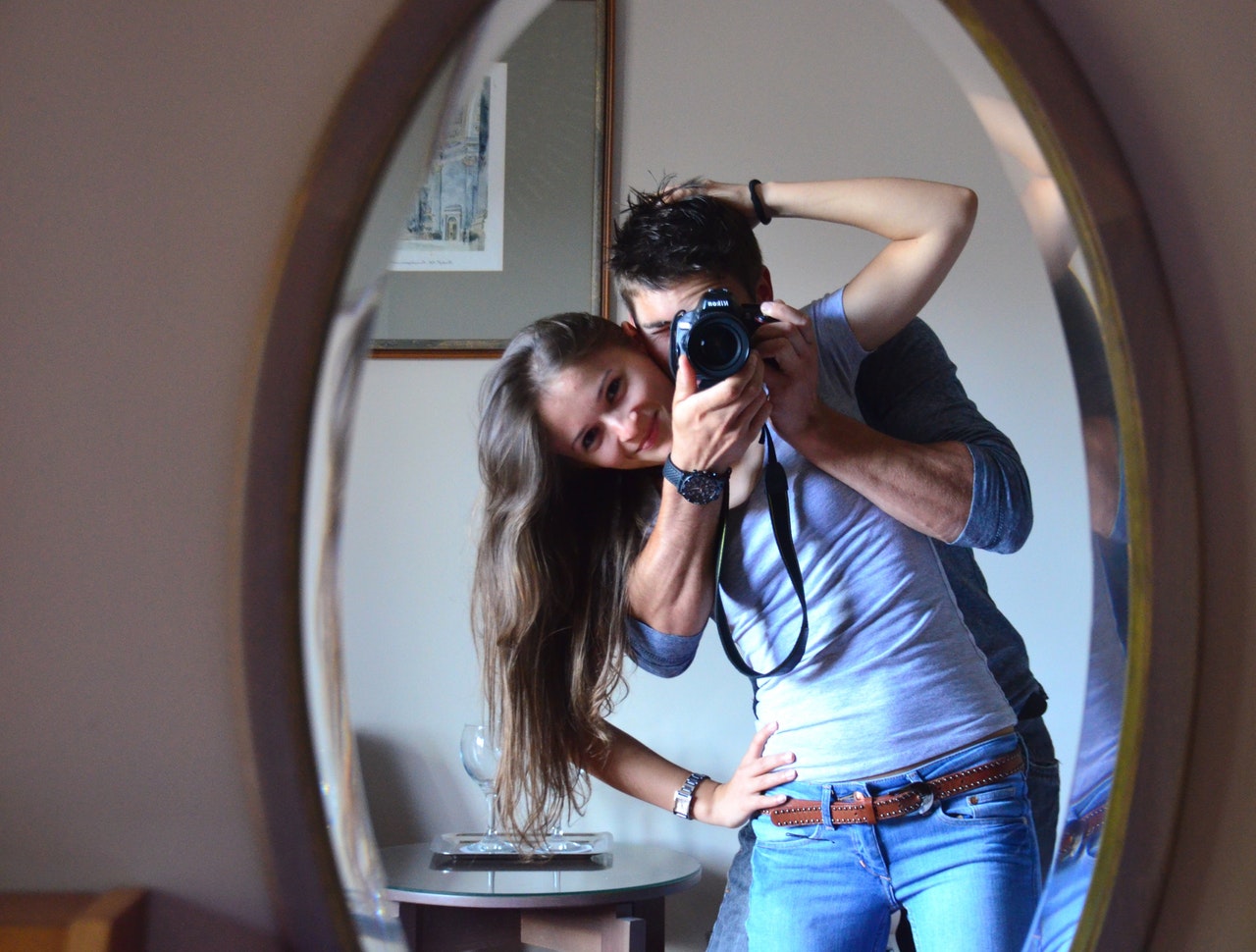 (Credit: Gallila-Photo / Pixabay)
[/caption]
Couples on tour groups can make interesting specimens. They can be pretty adorable and creative with their style of travel photography. Some choose to follow the couple trends on social media – the kind of photos that require both partners to play some role. There are also couples that wear
matching outfits
to show their commitment on the journey together.
The best couples, in our opinion, are the ones who take risks with their travel photography. If you are in a relationship and are heading abroad soon, try this:
get a disposable camera
. What's so special about it? Well, in the age of instant photographs, the mystery of a good photo no longer exists. It's pretty fun to take photos with a disposable camera and find out the results at the end of the trip. It's also a way to trust your partner with their shots. The film is limited! So you can either take turns or let one partner do all the shooting. Either way, it'll make a good memorabilia for a trip to remember!
The "Director"
[caption id="attachment_15550" align="aligncenter" width="1280"]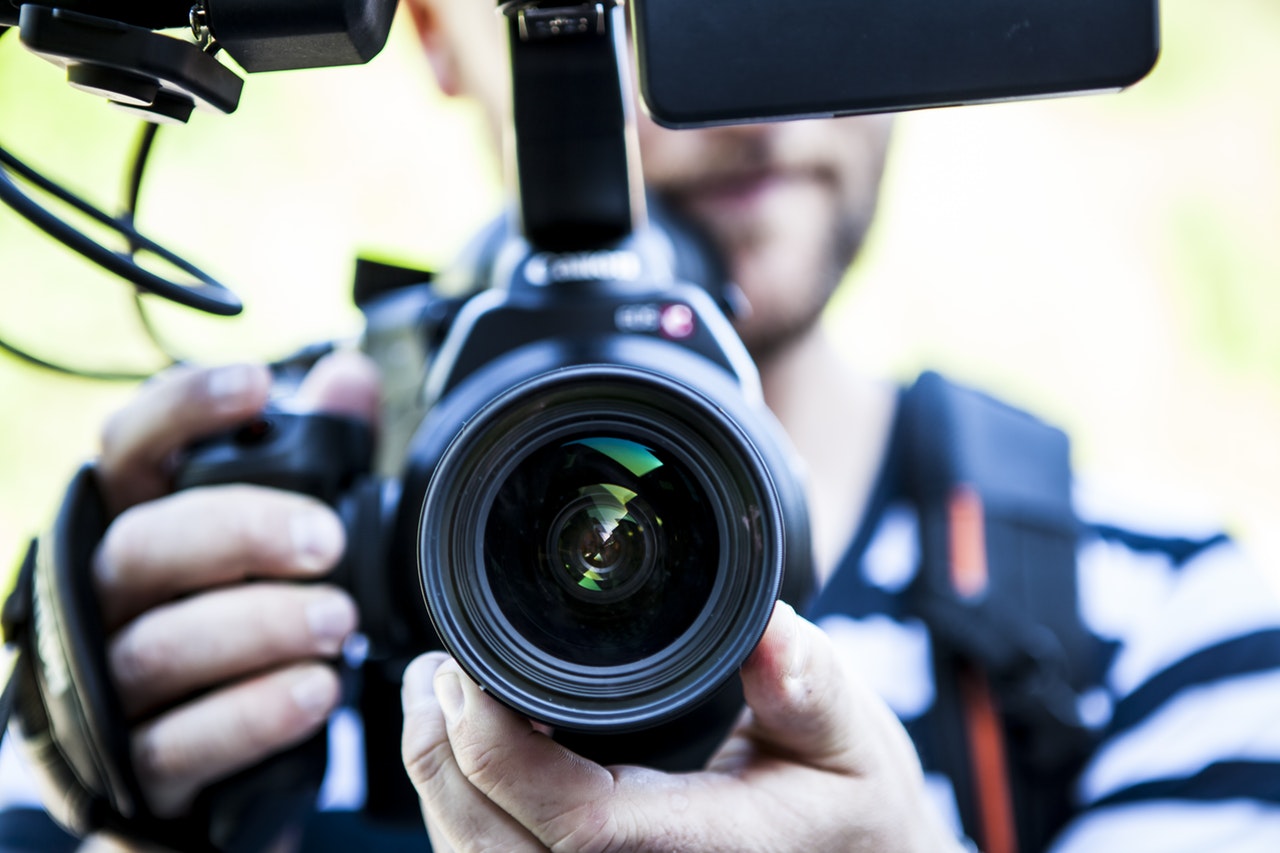 (Credit: Terje Sollie / Pexels)
[/caption]
Not every person on tour is into travel photography. Some prefer travel videography. Because why have a picture when you can have moving pictures? The director is pretty similar to the professional but with a few differences in their
camera accessories
. For starters, the director typically has a
GoPro
for thrilling moments on the tour. When the opportunity arises, they'll mount the GoPro to some special harness before getting into the video op.
With the recent trend of
drones
, directors have also been turning to these innovative devices to get the most unique angles. The most popular areas for drone shots tend to be along coasts, parks or between buildings – as long as it's safe.
Like Travel Photography? Then let Shopee make you the 6th type of photographer!
Now that you know the 5 types of photographers in a tour group, why not join the pack? Travel photography is an experience that everyone has to try at least once in their life! The world is full of sights and sounds and what better way to capture it than with a good camera?
Already a photographer? Then consider our
camera accessories
! We have a variety of camera accessories to replace old or damaged ones. If you are looking for more innovative devices, we have them too! Just check out our
online marketplace
to stock up on the latest in camera goods!
]]>