Recreate Your Favourite Influencer's Outfit
Hitting a fashion roadblock? We're all familiar with that feeling! Fret not because we've rounded up three of our favourite local fashionistas to provide you with some styling ideas and tips for your next #OOTD!
From the elegant and chic Elizabeth Lee to sweet girl-next-door Xin Lin to the feminine and elegant Mong Chin, these girls have hand-picked a list of clothes we should be flexing this end-of-year to upgrade our looks, without burning a hole in our purse.
Mong Chin
Style: Comfortable, cozy, feminine yet classy.

(@mongabong)

Mong Chin knows that classic pieces never go out of style. Basic tops, the LBD, plain white sneakers – these are the foundational pieces of any outfit and trust us, it's this simple aesthetic that speaks louder than any trend. Opting for casual and basic pieces like these, she shows her fans that it's not about what you wear, but how you wear it. You don't need to be over-the-top to have stand-out style!


Through Mong Chin's clean palette, she also gravitates toward modern print-less pieces that forever earn a spot in her closet – blouses, t-shirts, and rompers included. These clear-coloured items fit seamlessly into her wardrobe season after season, year after year.


The high-waist skirt is an ultra-feminine fashion trend that is versatile and complements nearly every body type. They hide curves and draw attention to your upper body, and you can dress the skirt with a simple V-neck or tank top. This way, you will flatter your figure by creating a slimming silhouette, while not appearing overdressed.

Love her style? Check out Mong Chin's personal picks and favourites on Shopee here.

Elizabeth Lee
Style: Understated elegance modern, timeless, minimalistic.

(@leeqiaoer)

Burn those hideous kitten heels and toss those dull white formal shirts out the window – just because you're going to work doesn't mean you need to leave your personal style behind. It's time to get some workday inspiration with Elizabeth's list of office-appropriate fashion!


Jumpsuits are undoubtedly a statement look but if you've never worn one before, they can be a little intimidating – wear a size too big and it will overwhelm your body, making you lose your figure. It's no surprise some women try to stay clear of the jumpsuit, but with the right cut and styling, they can be totally feminine and sophisticated.

If it's your first time entering jumpsuit territory, start simple with a halter top, cinched at the waist with a wide leg, to give you a flattering silhouette. We also suggest picking single- and dark- coloured pieces that only need minimal accessorising and make-up. The fact that you're rocking a jumpsuit is statement enough.


Time is money and some days, we understand that there's just no time to mull over what to wear in the morning. In times like these, throwing on one of these lovely above-the-knee dresses sounds like a good idea. These dresses are sweet yet sexy without baring too much skin, perfect for the office and even a weekend date.

Want her look? Check out Elizabeth's personal picks and favourites on Shopee here.

Khaw Xin Lin
Style: Feminine, girly, sweet, girl-next-door.

(@xinlinnn)

With a plethora of feminine clothes and fashionable accessories to dress like your favourite Korean stars, Xin Lin shows us the ways of nailing the #ulzzang look without breaking the bank.


With the weather this month expected to climb up to 35°C, us fashionable gals will need to find ways to beat the unbearable heat. If you'd like to bare some skin whilst looking classy, look no further than off-shoulder tops and dresses.


Ruffles and frills add a beautiful Korean twist to any woman's wardrobe – they add softness to tailoring, subtle movement to minimalist offerings, and a sense of gentle charm.

If you're a fan of Xin Lin's and love the Korean-style look, check out her personal picks and favourites on Shopee here.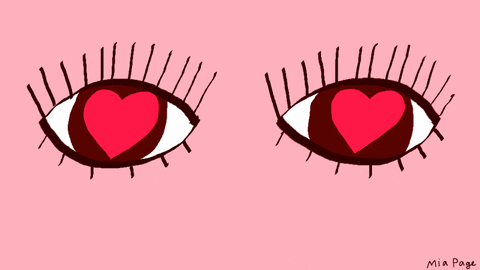 Whether they're going for weekend brunch or out to hit the clubs, these girls never compromise on their impeccably refined style. Let us know which is your favourite look in the comments below!
–
New to Shopee? Get $7 off (min. spend $15) with code*: INFLUENCERO
*TNC Applies. Valid for new users from 26 Oct to 2 Nov only.