Tired of googling ways to enhance your start-up's employer brand? Have limited manpower and resources? Searching for a cost-effective way to brand your young company? If you find yourself nodding to these questions, the solution to your problems is to organise an office visit!
Shopee was officially launched in 2015 across Southeast Asia and Taiwan. Like all young companies, we compete with established tech giants, MNCs and even other start-ups for talent. We understand how difficult it is to constantly find ways to build our employer brand. In Shopee, we use numerous platforms such as LinkedIn and our career site to boost our employer brand. Recently, we experimented with office visits.
Whither Office Visit?
The ideation of an office visit came about from our new office move to Kent Ridge in July 2017. We thought that hosting the students at our office and letting them have an idea of what an exciting eCommerce space looks like would be a good idea.
The field of employer branding for fresh graduates in Singapore is prominent in the area of campus recruiting. The two most common channels for students to find out about a start-up are through attending a career fair or recruitment talk. However, these fairs and on-campus talks are chock full of content and are insufficient to create a strong employer brand image in this competitive industry. Rather than simply holding career talks in schools or at an external venue, making use of our office space was the perfect solution.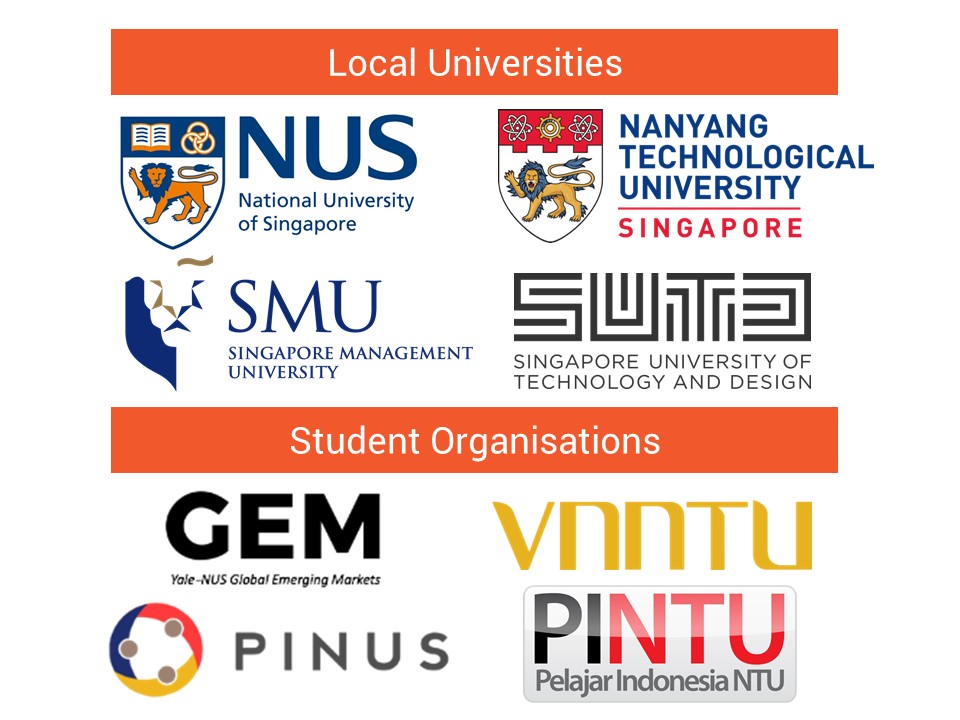 Tailoring the Shopee Experience
Conducting an office visit enables us to tailor the Shopee experience. This, in turn, better cater to the needs of each group of students. During the recent recruitment season, we partnered with local universities (NUS, NTU, SMU and SUTD) as well as student organisations (Yale-NUS Global Emerging Markets Association, Indonesian students in NUS (PINUS), Vietnamese students in NTU (VNNTU) and Indonesian students in NTU (PINTU)). We understand that each school and student association is unique. By customising each visit, we develop a sense of familiarity that resonates strongly with the students, hence building a great Shopee experience for each of them.
To provide students with a comprehensive understanding of Shopee, a typical program flow of our 1-hour-and-30-minute office visit covers:
Introduction to Shopee (20 mins)
Functional Sharings (25 mins) e.g. Regional Business Intelligence, Cross Border, Regional Operations and Product Management
Q&A (15 mins)
Networking over Tea (20 mins)
Office Tour (10 mins)
Although most of the office visits follow this structure, no office visit was the same as the other. For each office visit, we invited a different set of speakers. Within each set, we had a diverse mix of positions – from the head of the department to a new joiner – across several functions.
Some notable customisations include:
Our office visits were titled 'Career in Tech with Shopee'. However, only the name of the office visit for SMU students was changed to 'Career in eCommerce with Shopee'. This was upon the realisation that a large group of students from SMU comes from a business background. In fact, most of our SMU alumni in Shopee are in the Singapore Business Development or Marketing team. Therefore, the word 'tech' was replaced with 'eCommerce' to work in tandem with our target audience from SMU.
Also, when we had PINUS, VNNTU and PINTU over at our office, we specially invited the respective alumni from these associations to talk to their juniors. By hearing from their seniors personally, it not only resonates better with the students but also creates a very homely and comfortable sharing setting. With the knowledge that one of the seniors located at our Jakarta office was a PINTU alumnus, we even incorporated a live video conference specially for the PINTU students.
In this way, every student who visited our office walked away with the same set of message from Shopee with a personalised undertone. As compared to giving a cookie-cutter presentation, customising the Shopee experience shapes and steers our employer brand narrative according to the likes of the student community.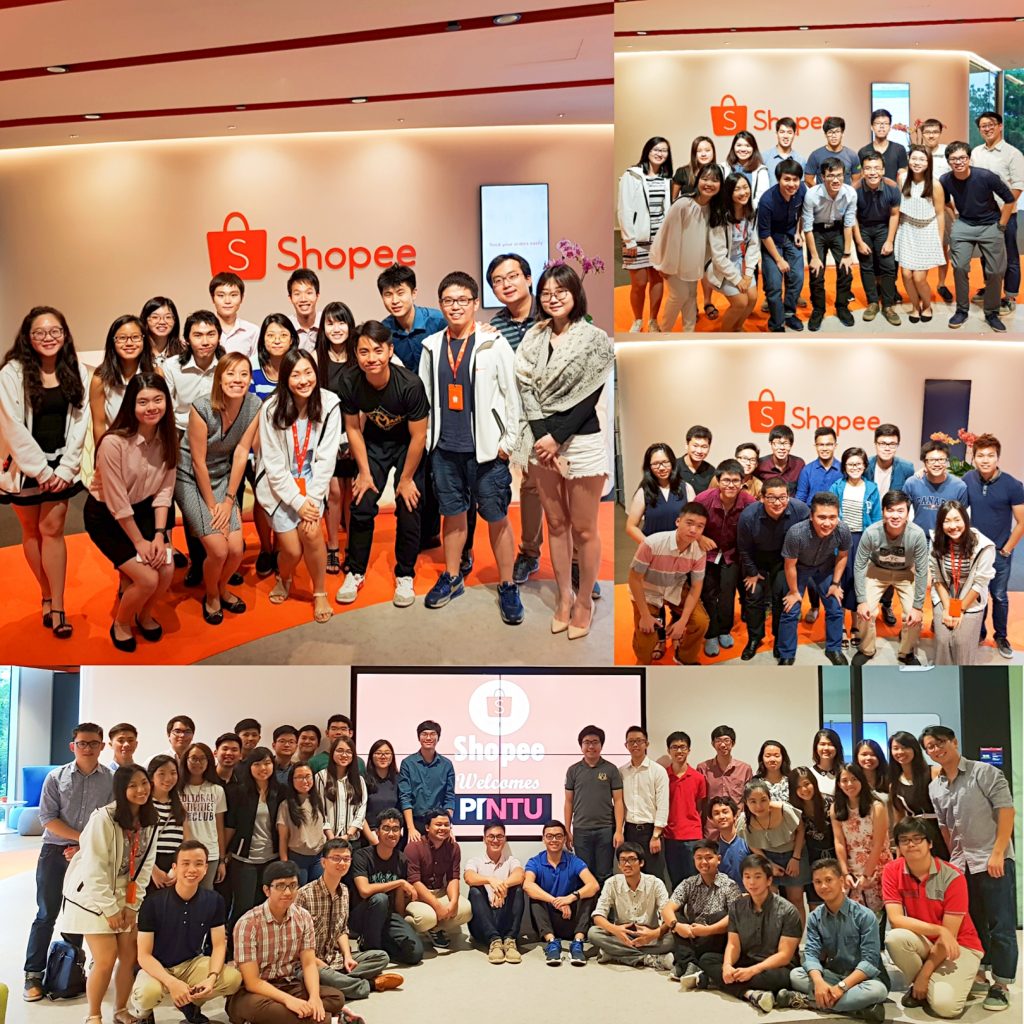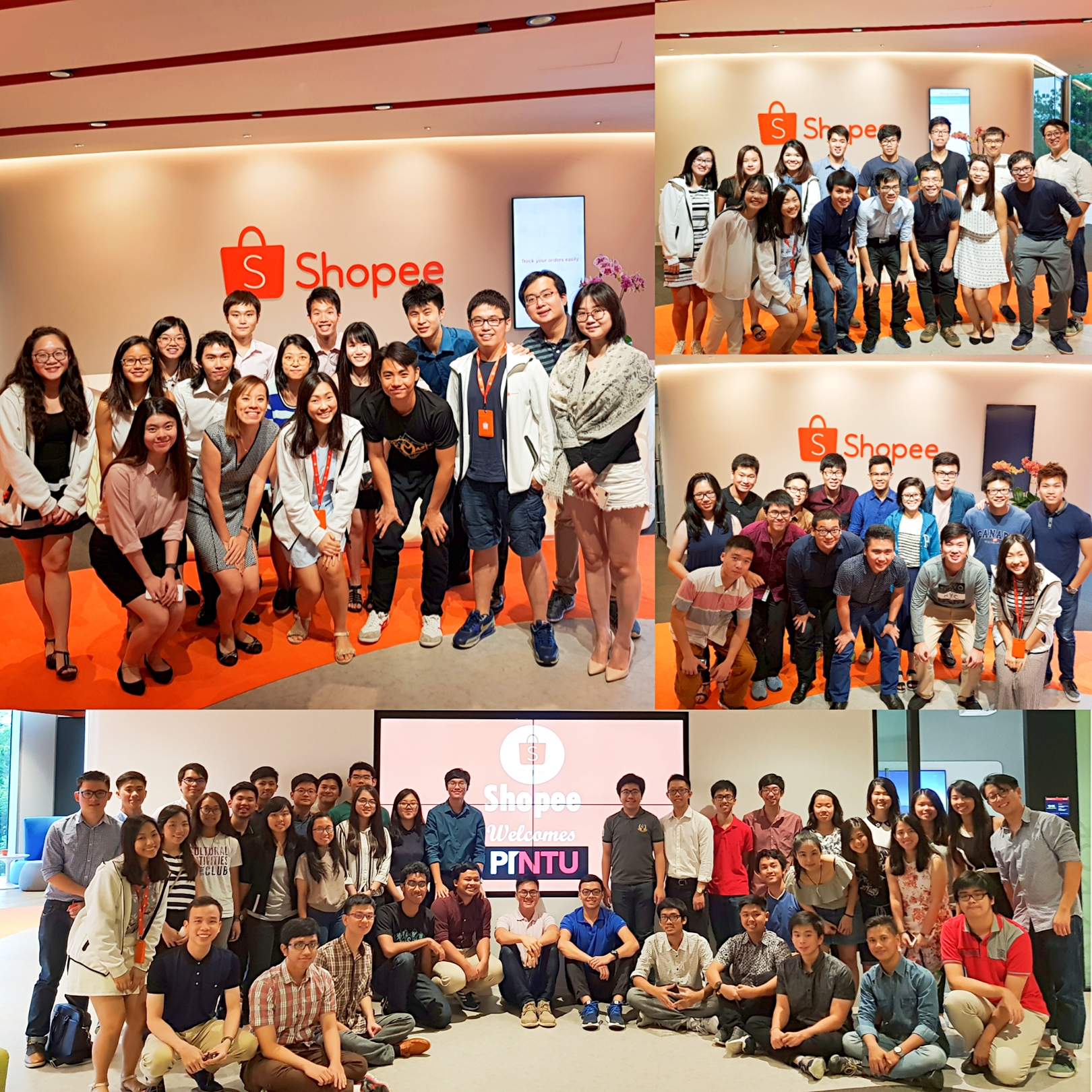 Understanding the Employee Experience through a Cozy and Fun Session
Students and employers tend to adhere closely to the formalities in a career talk when held at an external venue. Instead of a dry and formal campus talk, there is room for creativity and freedom to spice things up when the sharing is held in your own office.
First and foremost, we informed the students to come to our office in casual attire instead of the standard business wear. The main purpose is to make the students feel comfortable and welcomed to Shopee.
Another advantage of hosting an office visit is the flexibility of manpower. At times, during a campus recruitment talk, the representatives on-site are always overwhelmed with endless questions. Very often, students have to wait patiently for their turn before their questions are answered. However, in an office setting, you have the convenience and ability to standby more manpower. In this way, each speaker can be assigned or tagged to a small group of students, providing the students with a more intimate and personalised meeting with our speakers.
Moreover, our speakers and students can also conveniently grab a drink and snacks at the cafeteria, turning the formal networking session into a relaxed chit-chat over tea. Through sharing the employee experience in a cozy and less formal setting, the students can develop more affinity for our brand through our employees' stories.
On top of that, there are plenty of opportunities to take a fun group we-fie to commemorate the visit!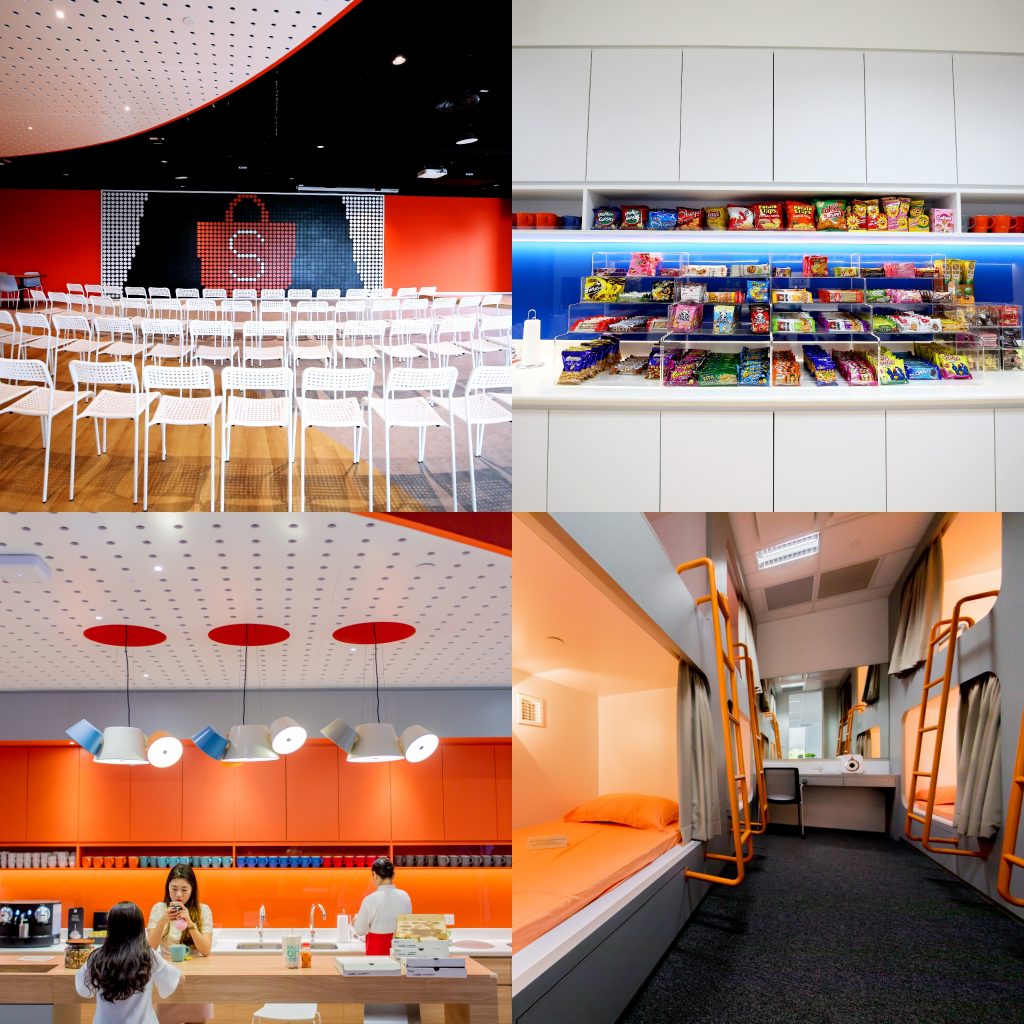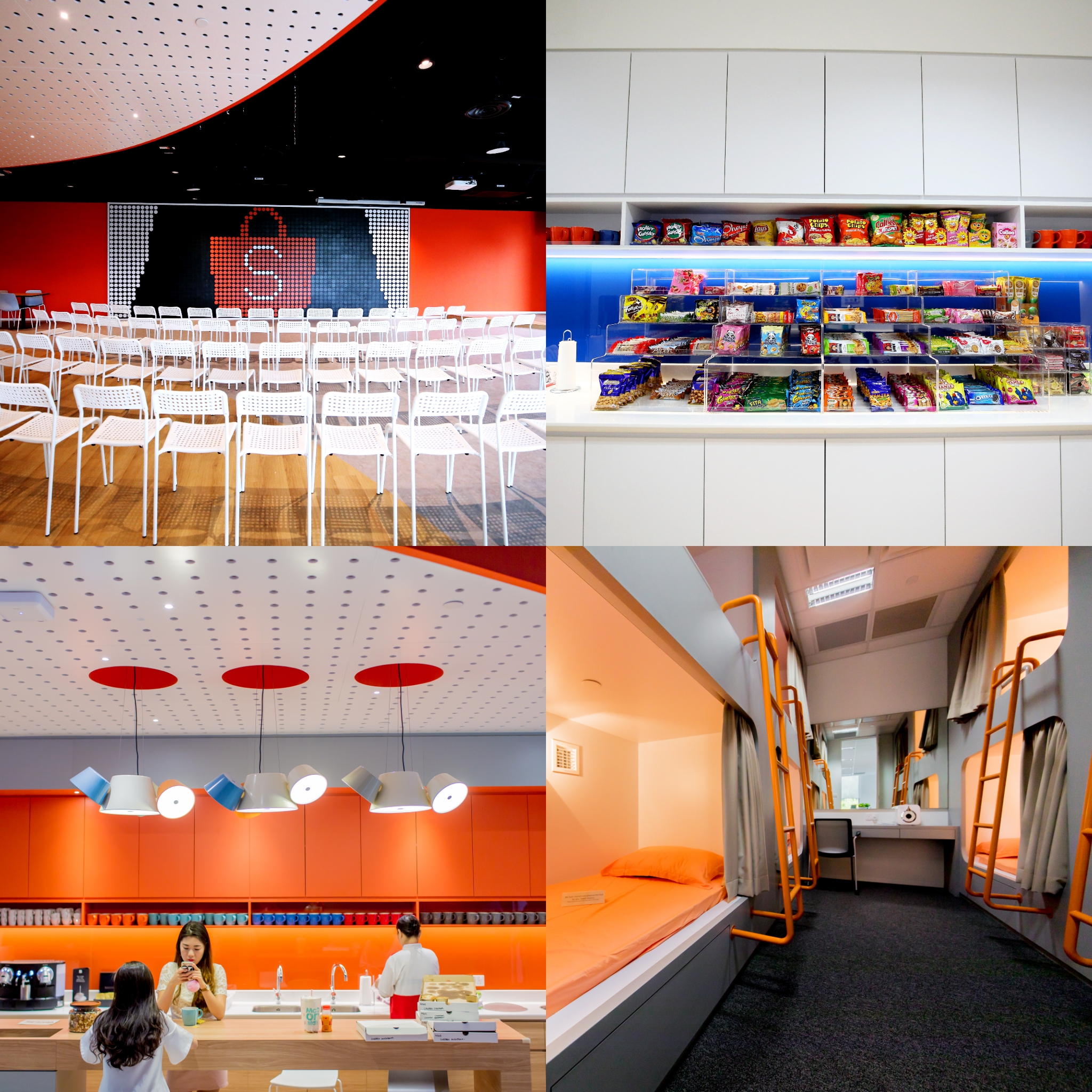 Gaining the First-hand Experience of our Vibrant Office Environment and Working Culture
The biggest advantage of conducting an office visit is that you can make full use of your space and location! Students are well aware that one of the benefits of working in a start-up is the fun and exciting workspace. They are also eager to take a look at the company's office.
In addition to seeing the length of their commute, students can garner subtle cues about the company's culture from your space. By hosting the students over at our office, we were able to show off our brand new office space and exciting working environment – both important pull factors to entice potential hires.
A first-hand experience of our workplace perks speaks louder than any sharing session. The most exciting part of the visit that most students look forward to is the office tour. By placing the office tour at the end of the program, it aptly rounds up the entire visit on a high note.
Throughout the office tour, students can witness how Shopee creates a working culture where employees are valued and treated as family. For instance, students who went on the tour now understand that the napping room is more than just a cozy and private space to catch up on sleep. The sleeping pods were implemented based on feedback provided by a group of employees who suggested that getting a quick midday shut-eye helped to boost their productivity and work efficiency.
Besides that, students have recognised that teamwork is a recurring theme observed throughout the office space. They now understand why our workstations are designed differently from the usual corporate arrangement. This is precisely so that employees can work together in a shared open-concept space, encouraging cross-department discussions and collaboration.
By going on an office tour, students can see for themselves how the office is conceptualised around the ideas of collaboration and community. The main purpose of the office tour is to convey the message that Shopee prioritises our people and cultivates a strong team culture – which is what truly makes Shopee an employer of choice!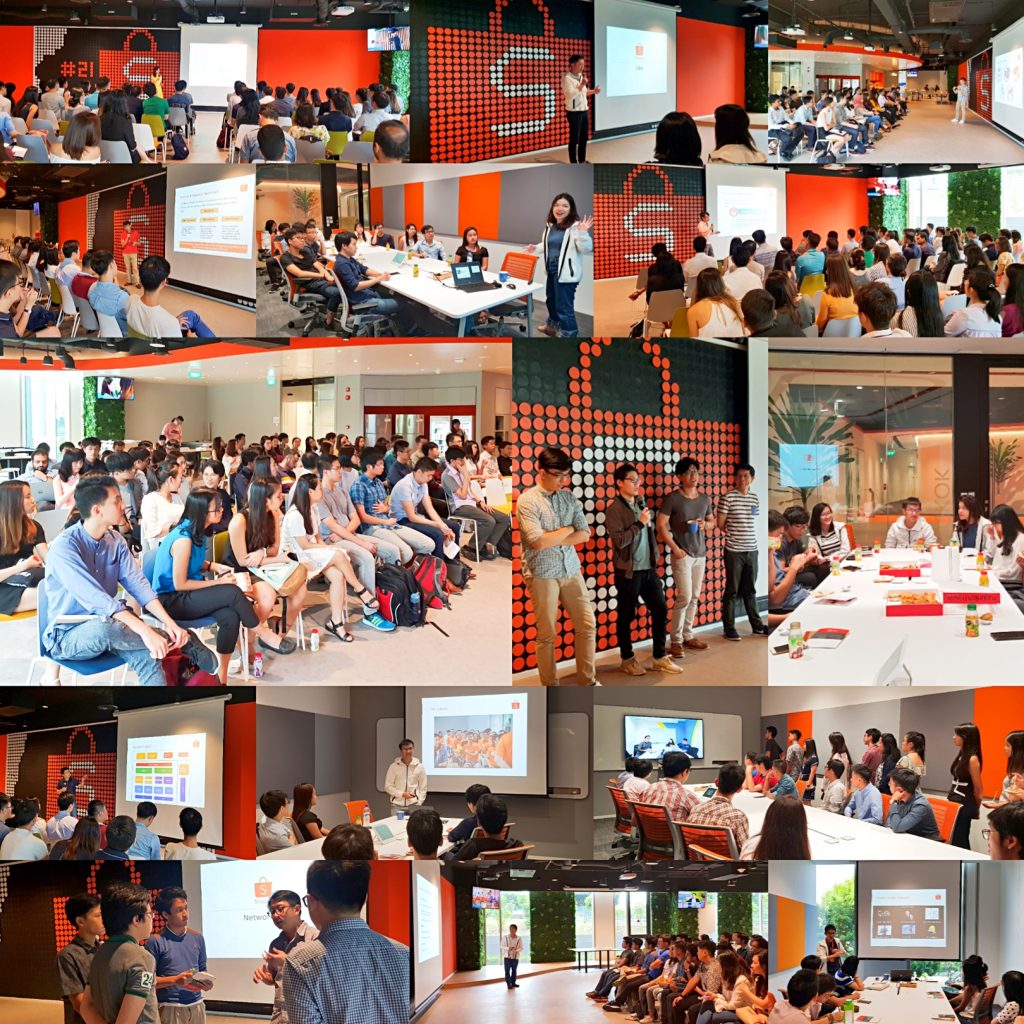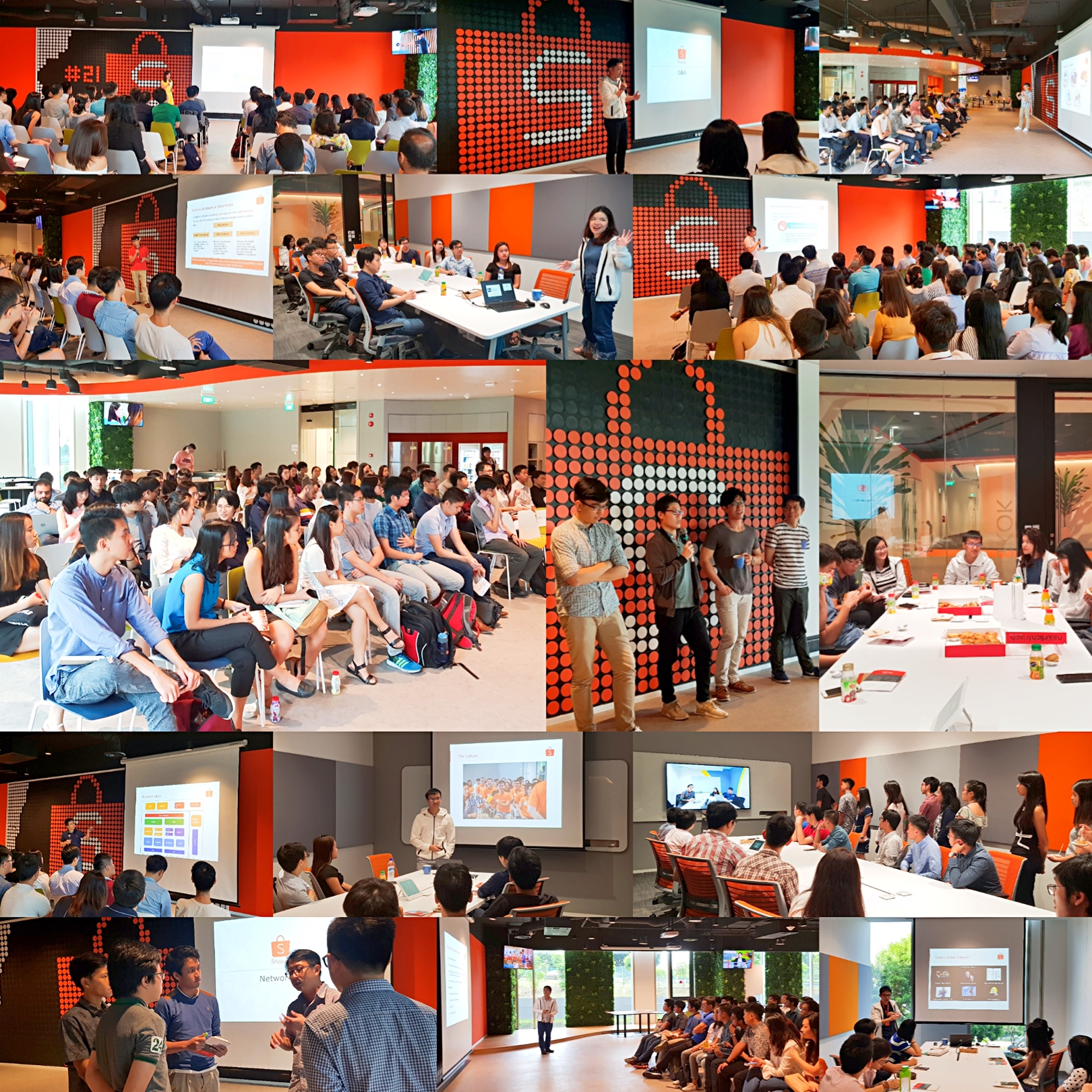 Unexpected Results
Like all start-ups, we struggled to make our name stand out against established companies. Today, we are proud to announce that the unique "oomph" flavour of Shopee as an employer brand has been amplified through this series of office visits. Most importantly, we received positive feedback from the students. After the visit, many of them have found the experience engaging, friendly, informative and an eye-opening one.
With the success of the 'Career in Tech with Shopee' series, we would definitely continue to strengthen our partnership with more local student organisations and host them at our office. We may even potentially invite students from overseas universities to pay a visit to Shopee and increase their exposure to the exciting eCommerce ecosystem.
What about you? What are some ways your start-up use to enhance employer branding? Share with us in the comments below!