CNY 2018 Ang Bao Rate Guide
It's Chinese New Year! And you know what that means – ANG BAO season!
If this is your first year giving Ang Baos, or if you're
kaypoh
about the current market rate (or if you want to know if your relatives are being a cheapskate), here's a useful guide with recommended rates to how much one should pack into an Ang Bao these days.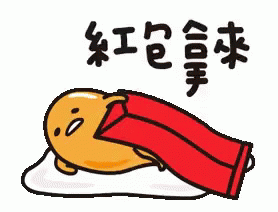 –
To start off, it is important to know what digits to avoid. As a general rule of thumb, the digit "4" is usually avoided in Chinese tradition because it sounds like the Chinese word "death" or "
si3
" and it is considered bad luck. So, try not to give $4, $14, $24, $34, $44, $54… Ang Baos if you do not wish to receive death stares from your families or friends for the rest of the year.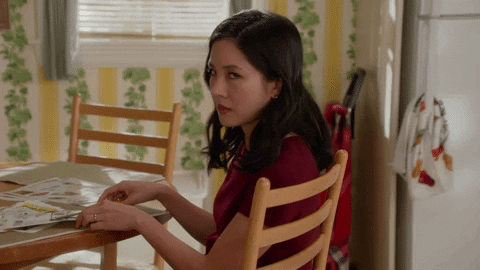 Other than that, it is lucky to end off with the digit "8" because it sounds like the Chinese word "fortune" or "
fa1
". So, do try to give $8, $18, $28… Ang Baos to earn those approving smiles and nods from the older folks.
Now that we've got the basics covered, here are some recommended rates:
*Ppst, feel free to give more if you're feeling generous. If you're going to give below these rates, Shopee will not be liable for any deaths or judgement 😛
Logically, you should give the most to family and friends who are the closest to you – for instance, your parents, spouse or in-laws. This is followed by relatives and extended families, such as your cousins or uncles and aunties. Close family friends might fall into this category too (but, of course, this is entirely up to your own judgement). The next group of people are children who come to visit during this festive period. Last, but definitely not the least, would be the workers or helpers.
Parents, Spouse, In-Laws, Children – Basically, your close family


(giphy.com)

Recommended Amount: $100-$500

Giving your parents, spouse or in-laws a generous amount symbolises your filial piety and respect towards them. On the other hand, your Ang Bao for your children symbolises your love and concern towards them.

Relatives – Your extended family


(giphy.com)

Recommended Amount: $8-$50

You are obligated to give Ang Bao to your extended family especially when you're out visiting during this festive season. A general rule of thumb is to give the amount that you would not mind receiving yourself.

Other people's children – Essentially, the people who are just at your house to take your money


(giphy.com)

Recommended Amount: $6-$20

Try not to give $2, unless you are trying to make people avoid your house in the future. Any amount between $4 to $20 is safe – you can give more to the little

ah boy

or

ah girl

you adore.

Workers, Helpers – Individuals who work for you


(giphy.com)

Recommended Amount: $6-$12

Say thank you and show some appreciation to this group of people by giving them an Ang Bao during this festive period. Their

Thank Yous

and their smiles will be worth every dollar you packed.
Know someone who needs to give out ang baos this year? Tag them below!

–
New to Shopee? Get $7 off (min. spend $15) with code*: ANGBAO4ME
*TNC Applies. Valid for new users from 7 to 14 Feb only.