8 Free Apps To Help You Survive CNY
We don't know about you, but we definitely have mixed feelings towards CNY. Sure, the food and  

gambling

games are great, but at the same time, we have to face our (slightly annoying) relatives who seem to know how to make any situation awkward. *cues awkward crow BGM* So with this festive season just around the corner, here are 8 completely free Apps you can download to help you survive this annual affair and make it more enjoyable.
Gaming Apps: To help you kill time and escape from awkward conversations
1. Tsum Tsum
With more than 70 millions download worldwide, this adorable game needs no introduction. But just in case you're living under a rock, this puzzle game, published by LINE, is a connect-three puzzler using chubby avatars named Tsums Tsums and they're made up of Disney's most iconic characters like Mickey, Minnie and even Frozen's Elsa and Olaf! Getting bored of smiling at random strangers streaming into your house? These adorable Tsums Tsums will be your best companion!
Rating on the App Store: 3.6 out of 5
Rating on the Google Play Store: 4.2 out of 5
"Love this game for the animation, bingo is a bit of challenge for some of the tasks you need to have certain tsum to finish. Over all great game for taking break in a busy day. It's a little hard to start but once you get a few premium tsum tsum then it becomes much easier to play. Fun and hard at the same time. – Google Play Store Review"
"Im addicted. 1 thing I'd change, when you level up, you should get 5 hearts no matter how many you have currently. The EXTRAS could go to your mailbox. – Google Play Store Review"
2. Fun Run 1, 2 and 3
Another popular game that has amassed a great following, Fun Run is an online real-time multiplayer game that allows users anywhere in the world to play with each other. The goal? Finish the race before your other furry friends and not die. Who cares if you and your squad are separated and visiting different houses? Simply open the App and click on the option to race against friends to play with them in real-time. *Ppst, Fun Run 3 has a Fun Run Arena that hosts elimination games for 8 players – Do your best and utilise your power-ups at the right time because only the top 3 players will reach the finish line!
Rating on the App Store: 4.3 out of 5
Rating on the Google Play Store: 4.4 out of 5
"ADDICTING I love this game! So many maps. Power ups. You could even send friend requests and just play with friends. Or play online. Easy and fast to play online with others. Also practice if your a beginner. ALSO, you could custimize your animal. SO MANY THINGS. SO FUN – Google Play Store Review"
"Fun run is fun because when your friends are online,you can challenge them,and have s friendly battle,also it allows players to customise our charecter,and the cloths they prepared are for both boys and girls,and theres something in there for everyone!Also it is a unique game as there are weapons,training,and the coins are very cheap! – App Store Review"
3. Guess The Word SG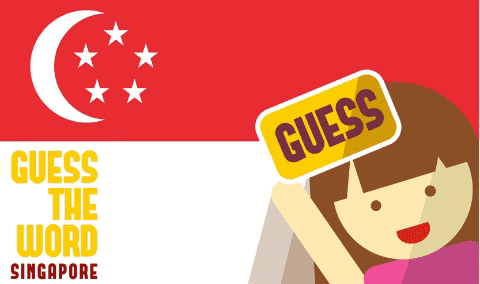 Essentially, Guess The Word SG is just like the well-known game – Heads Up – but, with a local and fun twist to it. The aim of the game is for the guesser (i.e. the guy with the phone on the forehead) to guess as many words as possible in 90 seconds. The rest of the players will have to use words or even actions to describe the word. There are many categories for players to choose from, such as Pop Songs 2000s, Mandopop 101 and even, Gong Xi Gong Xi! If you've run out of things to talk about during the annual family gathering, this might just be the game that can help ease the awkward atmosphere!
Rating on the App Store: 4.2 out of 5
Rating on the Google Play Store: 3.8 out of 5
"Awesome It's an awesome game especially with the famous celebrities section. I love that section so freakin much – Google Play Store Review"
"One of the best ice breaking games i've ever played . Wish there would be more categories and updates regularly! Thanks for the hard work in making this such a fun game! – App Store Review"
4. Psych
This is another game you can play in real-time with your squad. If you're confident of your general knowledge, think again! You can challenge your friends to various categories such as "Is That A Fact" or even "Movie Bluff"! The aim of the game is to choose the real answer among your friends' fakes! You can get points for guessing the right answer and psyching your friends. If you'll like an extra challenge, you can even add Ellen to your game. You can even impress your kaypoh relatives with your outrageous answers and win the game! *Ppst, the game celebrates it for you with an ending frame with your name and confetti!
Rating on the App Store: 4.6 out of 5
Rating on the Google Play Store: 4.5 out of 5
"This is a amazing app. I love playing it with my friends and family at partys, in the car, and at home! This is a game for people who like to add a little humor to their day. When I found out about this awesome game I downloaded it to my phone. I got to be honest, I couldn't stop playing it. To this day I still ask everyone I know to get the app or play with me. Thank you for reading this review, and have a great day – Google Play Store Review"
"My friends and I always play this game when we're bored and really fun to play with more people. I just wish that we had more free decks to choose from – App Store Review"
5. Mahjong Leh
Bored of playing mahjong with your aunties and uncles who are just too slow? Or perhaps you're not on the same pro-level as your cousin who has years of practice? You can escape all these situations by downloading Mahjong Leh on your Apple device (So sorry Android users, this is not available on Google Play Store) and challenge three other players to Mahjong.
Rating on the App Store: 4 out of 5
"Simple, clean and excellent! Needs certain improvements though – App Store Review"
Health & Fitness Apps: To help you keep track of the calories in your 888th Bakwa
6. MyFitnessPal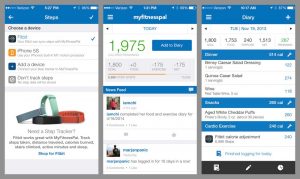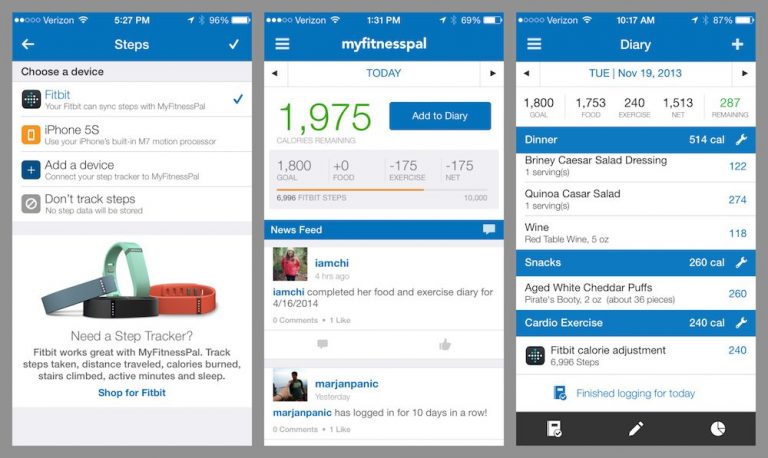 With all the feasting during CNY, you will need a calorie counter and diet planner that will chart your calorie intake. With a huge database listing more than one million types of food (yes, one million), we are pretty sure you'll be able to track every pineapple tart you ate or every slice of bak kwa you gobbled down. It might be difficult to face the reality, but better to track your calorie intake now than regret it after (when you can no longer fit into the pair of jeans you bought before CNY. Yikes.).
Rating on the App Store: 4.7 out of 5
Rating on the Google Play Store: 4.6 out of 5
"I absolutely love this app. Has all the foods I've searched for. Since I started using this app on 01/08/18, I have already lost 8 lbs! – Google Play Store Review"
"Great way to track calories. Barcoade scanning is revolutionary and the large library of foods help know what your eating in a era we often don't. Because I can better track my eating, exercise, and macronutrients, I find that I actually can eat more and loose weight. Even though I never win anything, the challenges are motivating. My critique is that it is not compatible with my Myzone chest strap app. It has a low carb option, but it does not know Atkins. If you by premium, you can manually change your carb, protein, fat goal. – Google Play Store Review"
Free Movies Apps: When you're tired of all the Channel 8 CNY-Movies re-runs
7. Netflix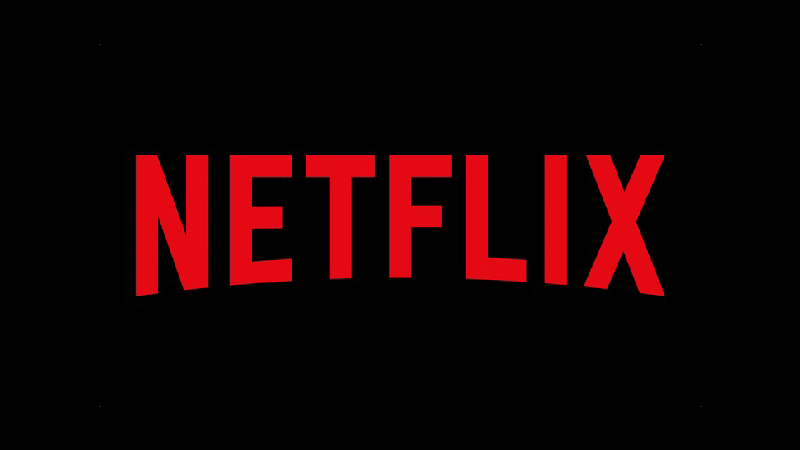 The world's leading subscription service for watching your favourite TV series and movies is now (FINALLY) available in Singapore. And it will be your lifesaver during awkward moments during any family gathering during CNY. How to best avoid the prying aunty who is always comparing you to her son? Well, simply plug in your earphones and watch your favourite show on your device! Ppst, the App might be free, but you'll still need subscription plans! Otherwise, you can always
sign up now
and enjoy a FREE month's subscription!
Rating on the App Store: 3.2 out of 5
Rating on the Google Play Store: 4.4 out of 5
"Best app ever hands down. It's the little things in life that I love and the fact that you allow me to skip credits to the next episode without me needing to lift a finger is amazing. This app defines binge watching. I truly am do not believe that you can improve this anymore with functionality. You have thought of pretty much everything. I can not complain. Keep up the good work, you deserve the 7.99 I pay a month. Of course I am looking forward to more content that I can binge. – Google Play Store Review"
"I used to not like Netflix but now I love it! Wish there was more fantasy movies on but for the most part I can always find something to watch.? – Google Play Store Review"
Shopping Apps: Because when you're tired or bored, you should just shop
8. Shopee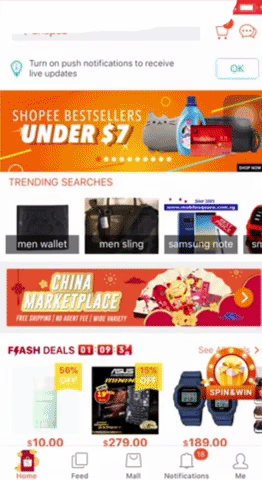 Get the best deals at the best prices with Shopee! You know what they always say, shopping is the best medicine or therapy – and in this case, shopping will be your best solution out of an awkward conversation with a distant relative you probably only meet once a year! How to get away from awkward questions like "When are you getting married" or "Why still single"? Simply open the App and avoid all these questions by camping out for great sales and deals lined up for you here.
Rating on the App Store: 4.4 out of 5
Rating on the Google Play Store: 4 out of 5
"Everything I need at a low price and easy to you.Thank you! – Google Play Store Review"
"I get a lot of item I need, cheap and ? so give 5 ?⭐?⭐? – Google Play Store Review"
PSA: Some of these Apps might require you to use your Data, but with Circles Life Best No-Contract Mobile Plan, this wouldn't be an issue! Ppst, sign up now to get $20 OFF your registration fee!
And of course, to use all these Apps, you'll need to keep your phone well-charged with these portable chargers!
Let us know what other mobile apps you'll recommend for CNY in the comments below!
–
New to Shopee? Get $7 off (min. spend $15) with code*: APP4CNY
*TNC Applies. Valid for new users from 14 to 21 Feb only.