Are you always up for freebies or chasing the hottest deals? Shopee's first time users are now entitled to a FREE Welcome Gift! All you have to do is simply download the Shopee app, choose your Welcome Gift and redeem it at $0! It's that simple. Don't believe us? Let us walk you through this awesome promo for Shopee's new users!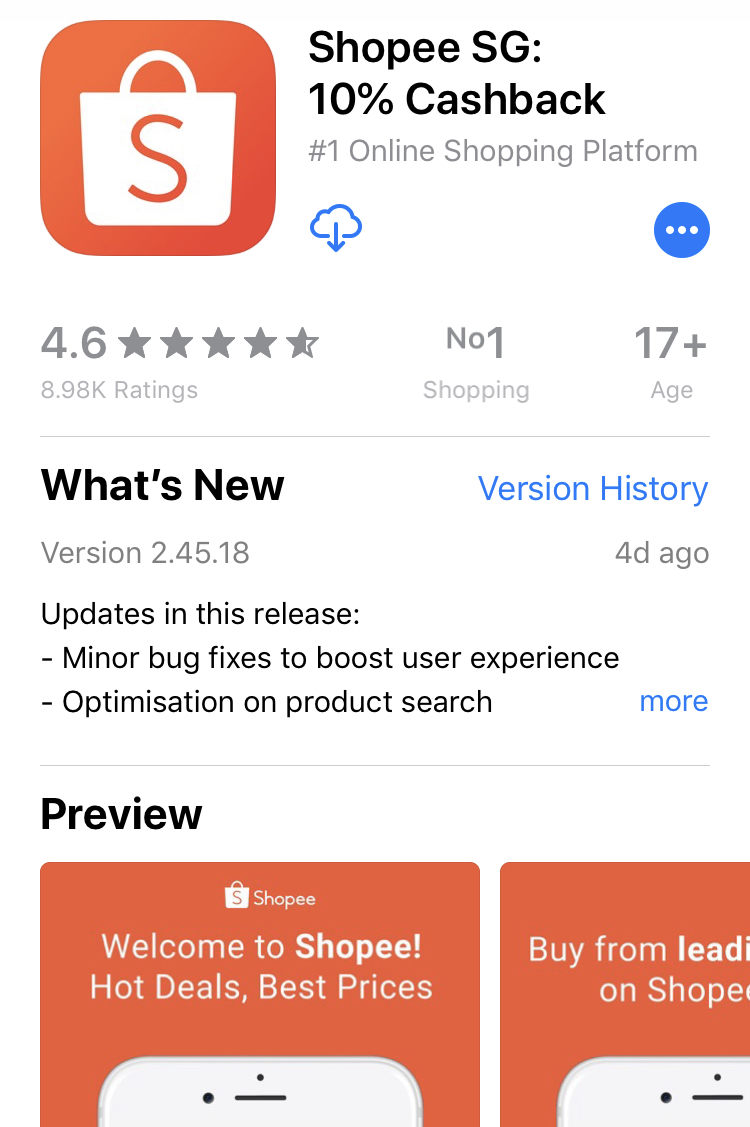 2) Look out for the Welcome Gift homepage banner!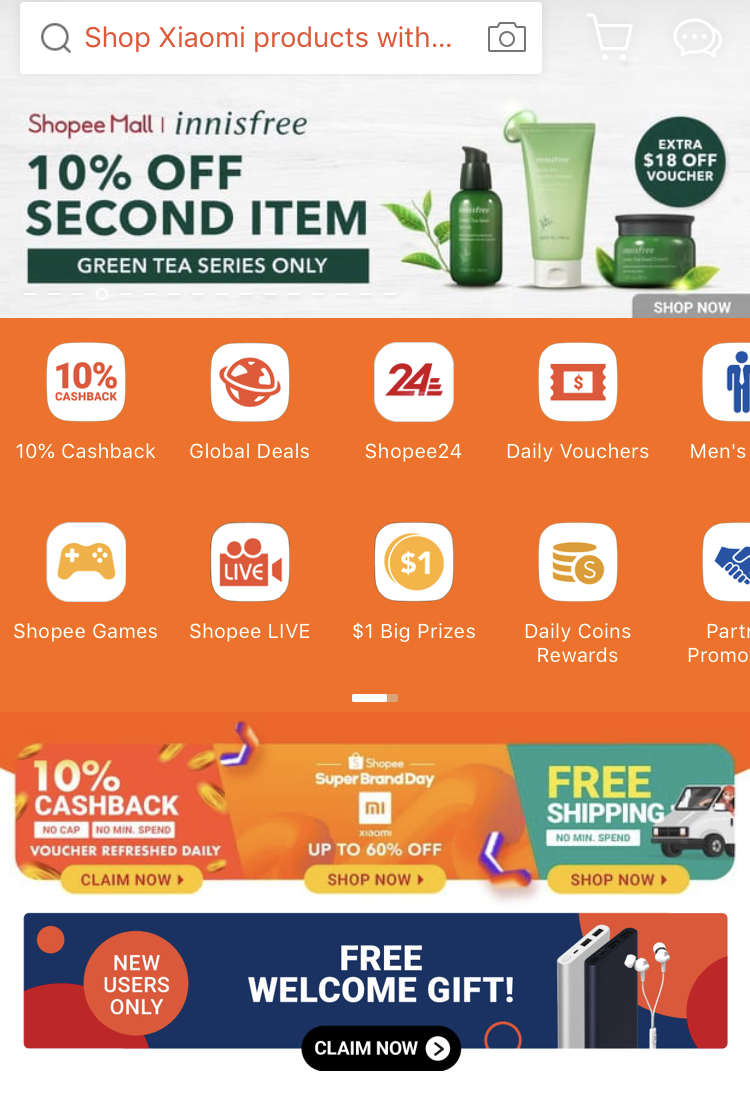 3) Click the banner to check out the exclusive selection of Welcome Gifts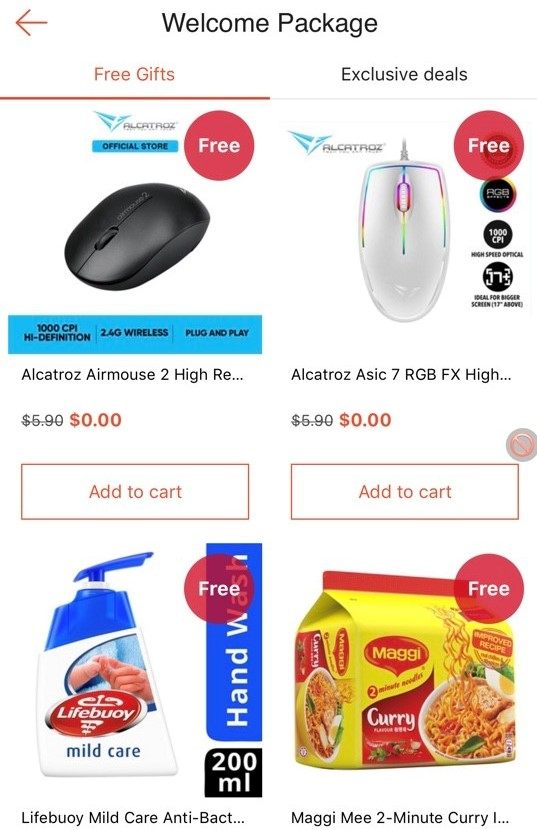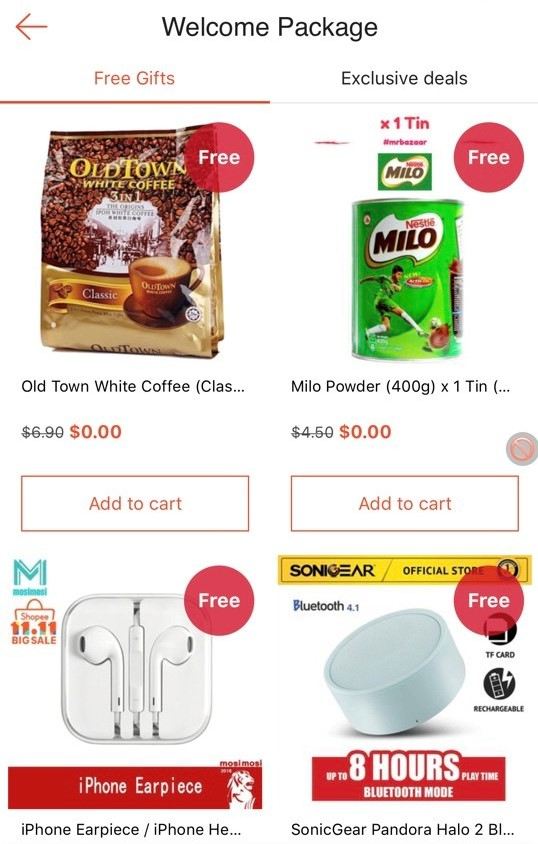 The Welcome Gifts tab features items for everyone! Look forward to SonicGear Pandora Halo 2 speakers and Alcatroz mice to a packet of Old Town White Coffee, 400g Milo Powder tin and a large pack of Maggi Mee Curry instant noodles! The best part is you can redeem them for FREE with just $1.99 shipping fee. Want to waive off your shipping cost? Read on for how to do so!
**Welcome gift items are subject to change each month
4) Cart out other items going at exclusive discounts too!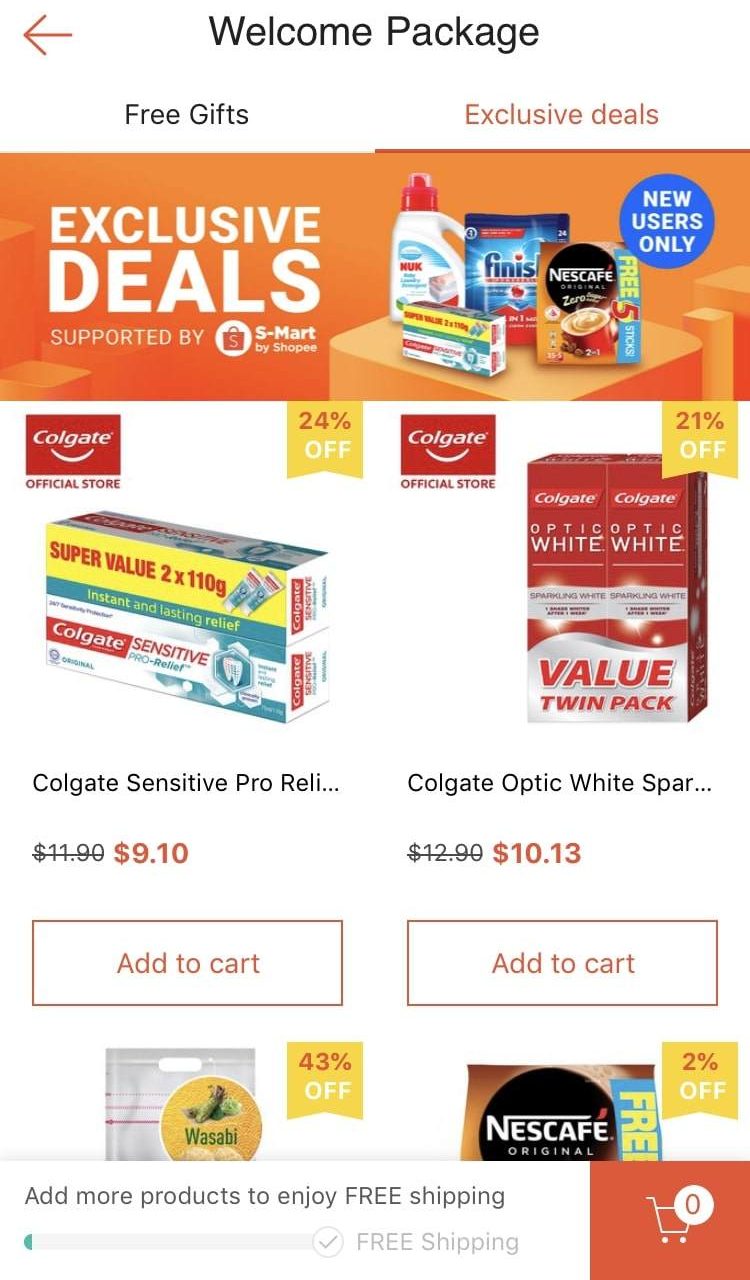 But that's not all! We have more exciting deals awaiting you in the next tab. Check out our Exclusive Deals tab for items going at a discounted rate specially for Shopee's first time users! Hit the minimum spend of $5 and enjoy FREE shipping when you check out the Welcome Gift AND the Exclusive deals items!
5) Have more questions on Shopee's Welcome Gifts? Let us help!
Are you a first time user with a desktop account but without the app?
Shopee's Welcome Gift is an in-app promo, so download the Shopee App now to redeem it!
Have you downloaded the app but have yet to make your first purchase?
Then you're the perfect candidate for Shopee's Welcome Gift promo! Log-in and redeem your gift now!
Want to redeem just the Welcome Gift without buying any of the Exclusive deals items?
You can do that but with a $1.99 shipping fee. So if we were you, we'd fill up our carts just a bit more (min spend $5) to enjoy Free Shipping!
Want to check out your Welcome Gift with another item from Shopee?
Unfortunately, the Welcome Gift can only be checked out with an item from the Exclusive deals tab. Check out other items during your second purchase with us!
Can you return/get a refund on your Welcome Gift?
No, you can't, so choose wisely!
Are Shopee's new user vouchers applicable once you've claimed the Welcome Gift?
Once you've claimed the Welcome Gift, you won't be able to use new user vouchers.
Shopee's first time users promo is too good to pass up!
Excited to start your shopping journey with us? So are we! Hurry, download the Shopee App on the App Store or Google Play today!
---
New to Shopee? Get $7 off (min. spend $15) with code*: WELCOME
*TNC Applies. Valid for new users from 13 to 20 Nov only.