It's almost the end of the year and if you're looking to end it with a big bang, then the Shopee 11.11 Big Sale is just the thing for you! Here are 9  things you confirm don't want to miss from 21 Oct till 11 Nov. 
1. Daily Million $ Discount Limited Deals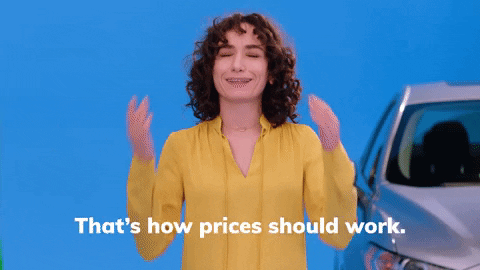 If you don't know where the best discounts are, you have got to check out Shopee's Million $ Discount deals! Keep a lookout for Million $ Discount Day happening on 21 Oct for upsized discounts on these (already) lowest price guaranteed items! We're talking about hot picks like the latest Dyson Corrale, SK-II Facial Treatment Essence and even the latest iPhone 12 pre-order all up for grabs, be quick to check out before they go out of stock! Psst, there will also be upsized Million $ Discount deals at 12AM and 12PM daily all the way till D-day of the Shopee 11.11 Big Sale!
Pro-Tip: Read more about the Shopee Million $ Discount here.

2. Daily 30% Cashback
If you're a Shopee-holic, you know the drill because we've got Cashback vouchers so you can get the most out of your Shopee Haul! With the 11.11 Big Sale, we're going big with an upsized 30% Cashback available for you to shop and be rewarded with us. Don't forget to set your reminders for 12AM daily and claim them right on the dot to enjoy maximum savings when you check out. 
Plus, you'd also want to countdown to our 11.11 Big Sale Cashback Day happening on the 1 Nov with over 110,000 cashback vouchers that will be released for you to shop till you drop! Don't forget to use your ShopeePay account to check out with your buys to enjoy extra limited edition vouchers! 
Psst, here's a pro-tip for you – vouchers are now STACKABLE! Claim your shop vouchers and combine them with Shopee's platform vouchers to get maximum discounts off your shopping haul. 
3. Daily 20% Seller Store Vouchers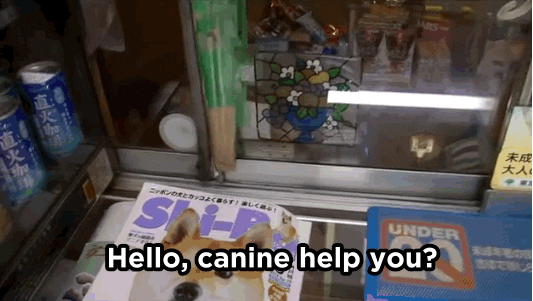 Got a specific brand that you'd love to shop for? Then you don't want to miss out on our daily 20% Seller Store Vouchers! With 20% off vouchers at no minimum spend for big brands like Mayer, Lenovo Official, Otterbox, O.TWO.O Cosmetics and many more. These vouchers will also be available for pre-claim from the 21 Oct so don't forget to save them to your voucher wallets.
4. Daily Happenings
With the Shopee 11.11 Big Sale, there's something to look forward to every single day!
Join us on our in-app Shopee Feed and participate in exciting activities with your chance to win prizes worth up to $3,000!
Shopee Membership Tuesdays
If you're a Shopee member, rejoice! We have 50% off over 500 different products just for you, only on Tuesdays so don't forget to add that to your calendar.
Shopee LIVE Wednesdays If you love Shopee LIVE, you'd definitely love Wednesdays. We've got over $8,000 worth of coins and vouchers up for grabs. Plus, we have up to 45 sellers going on Shopee LIVE every Wednesday with exclusive deals of up to 80% off – only available in-stream!
A games addict? Then you don't want to miss out on Thursdays where we have upsized Shopee Farm Shake Tree Sessions and special events for Shopee Candy and Shopee Bubble too! We heard that everything is going real big on Thursdays so keep a look out for that.
TGIF! Grab a friend to enjoy Partner Deals Friday with a series of exclusive partnership deals for the Shopee 11.11 Big Sale. Join the Capitaland Slice Game happenin' on the 23 Oct to win up to $4,000,000 worth of prizes. Or come back on the 30 Oct to donate your Shopee coins for a cause with our Big Charity event and the last Friday on 6 Nov? We're talking up to 10% rebate when you swipe your UOB One Card!
We're always looking forward to the weekends because it's a time to relax and unwind. That's why we're giving you one more reason to love the weekends with our Upsized Cashback Weekend! For the weekends starting 24 Oct till 8 Nov, keep a lookout for upsized weekend Cashback flash vouchers available for use on products with the Cashback tag! 
The cashback label can always be found at the left-hand bottom corner of any product when applicable.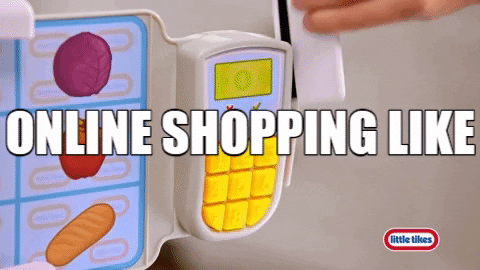 We all know that there's no better way than using your credit card to checkout online. Clock rebates, air miles and receive additional benefits – all dependent on your bank cards of course. We joined hands with a few of our banking friends so that you can enjoy these benefits when you use cards from these banks!
UOB – Enjoy $5 off S-Mart products

Citibank – Up to $12 off sitewide
Mastercard Weekend – $25 off electronics category
Amex – $10 off (Shopee rewards Gold members only)
6.
Special Partnership Deals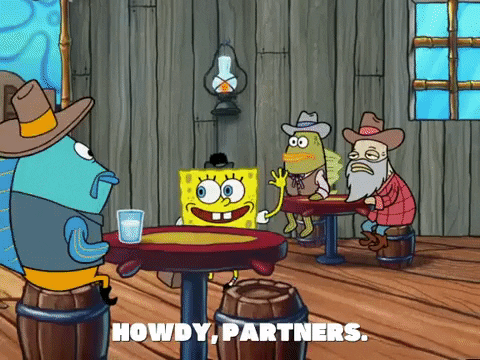 We're all about giving you the best deals possible that's why we've come together with a few friends of ours for special partnership promotions!
From 21 Oct to 11 Nov, play a special edition of Shopee Slice and win up to $4,000,000 worth of shopping and dining vouchers – 100,000 Shopee Coins, $1,100 CapitaVouchers, 2D1N free stays at Ascott Properties in Southeast Asia, and even up to 20% off vouchers from more than 45 stores in 6 participating CapitaLand malls. Look out for your favourite brands such as Playmade, Milksha, Skin Inc, Seoul Garden, and more while slicing away.
If you own a car and drive frequently, this one's for you! Starting 1 Nov, fuel up with Shell and win up to $3,000 worth of Shell and Shopee vouchers. Simply send $60 on Shell fuel and receive a Shopee x Shell car decal. Paste the limited edition decal on your car and be spotted pumping at a shell station on 11.11 (11 Nov) to be 1 out of 15 lucky winners driving away with $200 Shopee and Shell vouchers!

Fans of bubble tea, rejoice! Enjoy up to 50% off and 1-for-1 bubble tea deals starting 22 Oct. Plus, stand to win up to 500 cups of bubble tea from your favourite brands like LiHO Tea and R&B Tea when you play our Shopee Kiap Kiap game!
Free Ice Cream day with Häagen-Dazs on 10 – 11 Nov: 
I scream, you scream, we all scream for some Ice Cream! And not just any ice cream but  Häagen-Dazs ice cream for free from 10 to 11 Nov. Keep close in-app and on social media for more details to be released soon!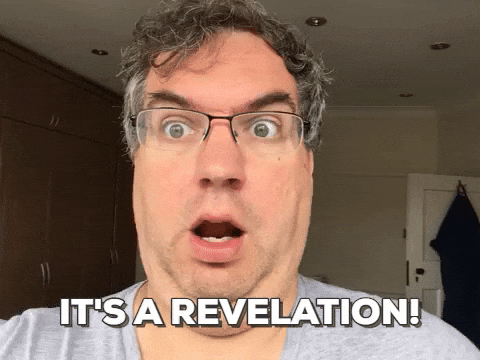 Missed out on the amazing deals from our previous sales? Not to worry cause w going real big with many hot products going on the deepest discounts ever, and with lowest price guarantee. Check out the Price Reveal page for the best deals that will be going at the best prices, and pre-load them into your cart and check out once the clock strikes midnight on 11 Nov. 
8. Shopee Games
It's a brand new season of Shopee Games with refreshed themes for Shopee 11.11 Big Sale! Join Phua Chu Kang and our second Brand Ambassador in new challenges like Shopee Link and Shopee Lucky Prize with a Magic Jack-In-The-Box to win up to $10k worth of prizes. Or break the piñata with Phua Chu Kang  in Shopee Throw to win up to $5k worth of prizes. Our biggest challenge not to be missed? Our 11.11 Big Sale Squad Challenge! It's time to call the gang back to squad up and shop together to win over $11k worth of staycations and more. Plus, sign up during the early bird registration by 20 Oct and stand to be one of the 100 lucky squads to win 100 coins each! 
You'd definitely want to refresh your app on the 21 Oct to catch all the new exciting updates! 
9. Shopee LIVE Programmes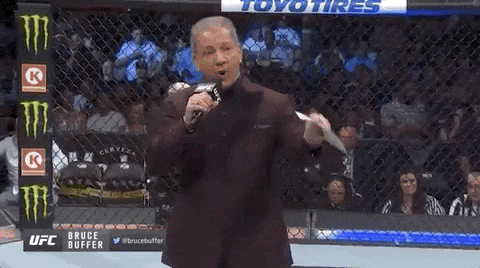 If you're not yet a Shopee LIVE Fan, you will be after this! Starting 21 Oct, we're releasing exclusive UOB flash vouchers throughout different streams for the period of Shopee 11.11 Big Sale, on top of our popular milestone vouchers and Shopee Coins giveaway. We heard it's going to be on price drop so keep a lookout for that!
You'd also want to set your reminders for 10 Nov and countdown with us to the Shopee 11.11 Big Sale on Shopee LIVE as we bring you BIG staycation giveaways from Ascott and Far East Hospitality as well as the final $111 grand voucher giveaway! On top of these big and crazy giveaways, we're also having an upsized price drop, a special and exclusive auction for Phua Chu Kang and our second Brand Ambassador signed items, plus various $11 flash vouchers giveaways throughout the livestream.
And just in case you didn't win anything while tuning in to the countdown, you'd want to set your reminders for the 11.11 Big Sale stream happening on 11 Nov at 9pm as we're going even bigger with not one, but four staycation giveaways from Pan Pacific, bigger giveaways throughout the stream as well as an upsized price drop and auction all for you! Plus, we'll be having an exclusive Stray Kids performance on 11.11y too so set your reminders! 
10. #ShopeeSGHaul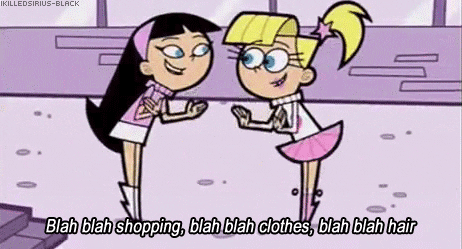 This Shopee 11.11 Big Sale, we're going bigger with more #ShopeeSGHaul rewards. Whether you like showing off your Shopee Hauls on Facebook, Instagram or Shopee Feed, we've got you covered. Gather your kakis and join our 11.11 Sure-Win #ShopeeSGHaul Edition contest on our Facebook Group and stand to win $111 Shopee Vouchers each when you review the most. We're also giving away an additional $50 Shopee Voucher to one user whose review has the most number of likes at the end of the contest.
If you're on Instagram, simply submit your #ShopeeSGHaul daily by posting on Instagram Stories and tagging us. The first 11 tags we get will win 111 Shopee Coins each. Psst, we'll also be rewarding one user who writes the best review with a $111 Shopee voucher!
Of course, to our loyal Shopee Feed followers, you're not forgotten. We'll also be rewarding you with 1 Shopee Coin for every #ShopeeSGHaul Feed post and 3 Shopee Coins for every #ShopeeSGHaul Feed Stories. Lucky winners will be picked every week to win additional product prizes too!
11. Social Media Giveaways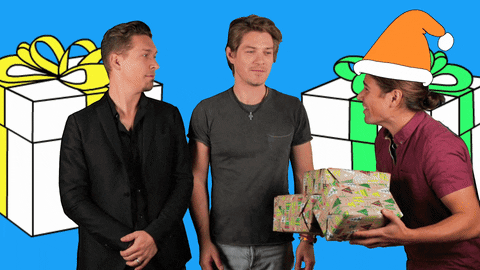 Expect sponsored bundle prizes from brands like JBL, Razer, Paula's Choice and many more. We're also giving out Shopee vouchers and coins for you too. That's why you should start following us on our social media pages if you've yet to, you really don't want to miss out on these amazing gifts! 
Are you ready for the Shopee 11.11 Big Sale?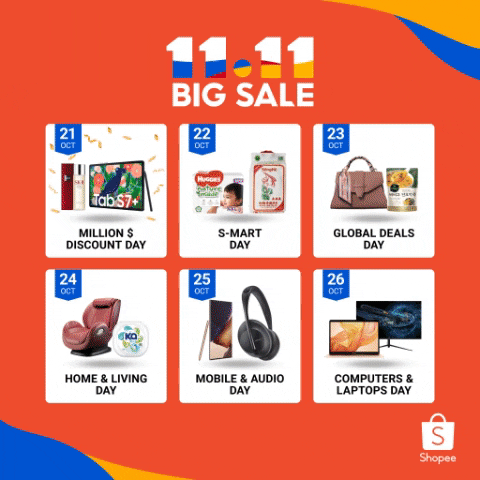 It's time to start planning for your shopping with 11.11 just around the corner. Keep the Shopee 11.11 Big Sale Calendar close because you don't want to miss out on the different category days for the best deals. And if you've had that item in your shopping cart for the longest time, we think this is the sale you'd want to finally check out with. 
---
New to Shopee? Get $7 off (min. spend $15) with code*: 11HIGHLIGHTS11
*TNC Applies. Valid for new users from 20 to 27 Oct 2020 only.