If you are a fan of Japanese beauty products, chances are you would have heard of, or used the Senka Perfect Whip facial cleanser before. This best-selling facial cleanser from Shiseido is a must-buy skincare product when in Japan because of its dense foam that promises a gentle touch to the skin yet it helps cleanse the skin thoroughly without stripping moisture away from the skin.
Following its extreme popularity, Shiseido recently released a new brightening and hydrating skincare line, the Junpaku Senka (Brightening Specialist). Consisting of lotions, serum, moisturisers and suncare, this series promises to target 3 main areas – dark spots, dullness and dry skin. 
The Junpaku Senka series uses the NATU-ENCE Formulation, which combines naturally derived Japanese ingredients such as White Cocoon Essence, Rice Bran Oil, Honey, Sakura Leaves Extract and Japanese Mugwort with Shiseido's Skincare Science Technology to penetrate deep within the skin layers and give it the perfect glow and radiance. Infused with Double Hyaluronic Acid, it helps to hydrate the skin with moisture and overall enhances the natural beauty and smoothness of the skin.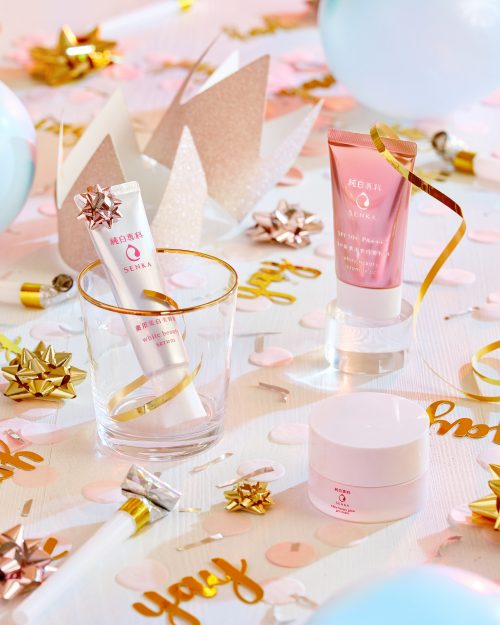 I put the products to the test to determine if they could live up to the hype of its predecessor and deliver amazing results to the skin as well. In order to reap the maximum benefits that the Junpaku Senka series has to offer, I was told that it would be best to use them in this order:
Step 1: White Beauty Lotion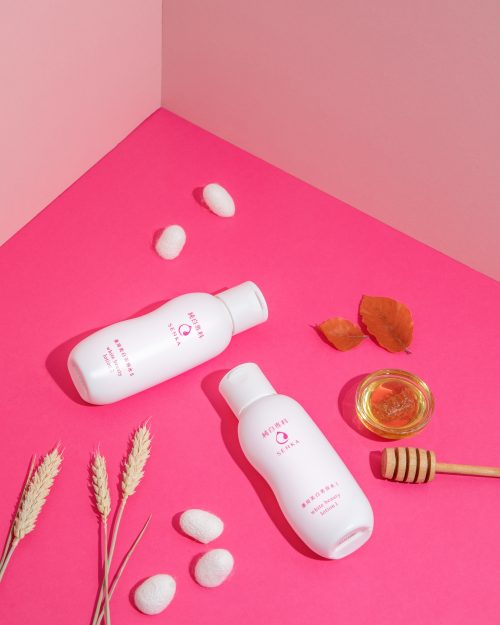 First up, the Senka White Beauty Lotion! I was pretty excited to try this out as I have heard multiple glowing reviews from my friends and colleagues on how they saw brighter and smoother skin after using this product. Containing ingredients such as rice bran, honey, Senka's signature silk cocoon extracts and Sakura extracts, this beauty essence lotion is bursting with natural goodness that promises to brighten and restore the skin's moisture balance.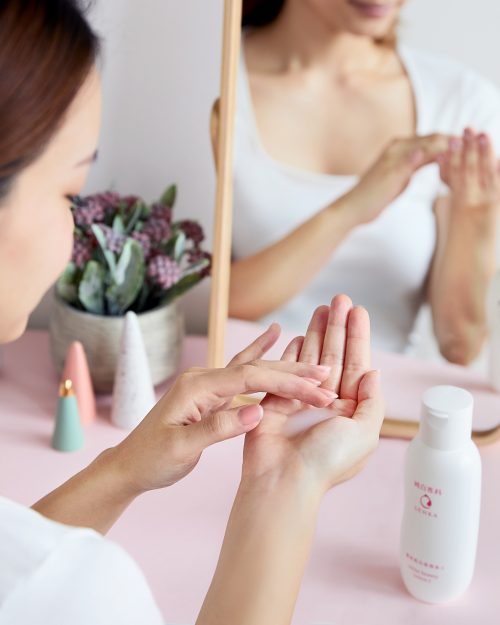 The white beauty lotion comes in two versions – White Beauty Lotion I suitable for combination to oily skin, and White Beauty Lotion II which is suitable for dry to normal skin. The White Beauty Lotion I came in a clear solution and felt light and refreshing on the skin, while the White Beauty Lotion II had a milky solution which felt really moist and smooth to the touch.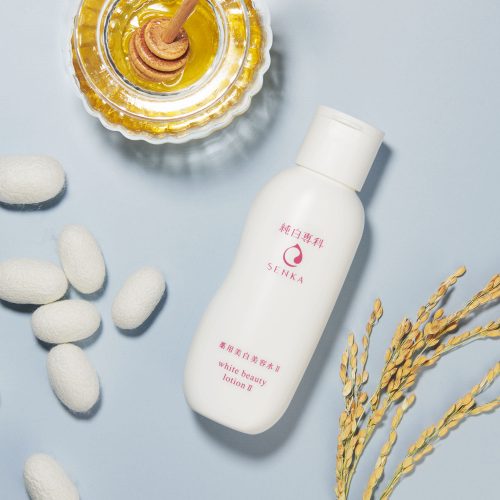 The best part of both products? There was zero stickiness, and the solution blended perfectly into my skin without leaving much surface residue. I am a big fan of skincare products that do not leave me feeling clammy, so this clearly won me over. 
Step 2: White Beauty Serum
After some deep moisturization which left my skin feeling supple, I slapped on the next product, the Senka White Beauty Serum. Ahhhh, serum is a must have in my skincare routine because they contain chock-full of amazing ingredients   which helps to control melanin production and prevent future dark spots from appearing, and reduce wrinkles, redness and dermatitis. Being a daily user of serums, I had a good knowledge of what constitutes an effective serum, and hence I had high expectations for the White Beauty Serum.
Verdict: I was pleasantly amazed by the long lasting moisturizing effect of the serum! The serum contains rice bran, Senk's signature silk cocoon extracts, Sakura extract and mugwort extract, which helps to prevent dryness and rough skin, providing maximum hydration for the skin.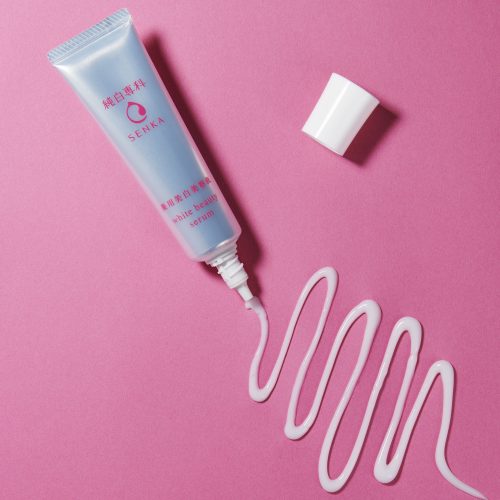 Besides these, the serum is also packed with m-tranexamic acid and artemisia princeps extract  which are effective in controlling melanin production, reducing redness and preventing dark spots and freckles, all of which are my skin's pain points. After using it consistently for a week, I noticed an improvement as the redness and dark spots on my skin looks lighter than before. I am excited to see the results of the serum in the long run!
Step 3: White Beauty Glow Creams (Moisturisers)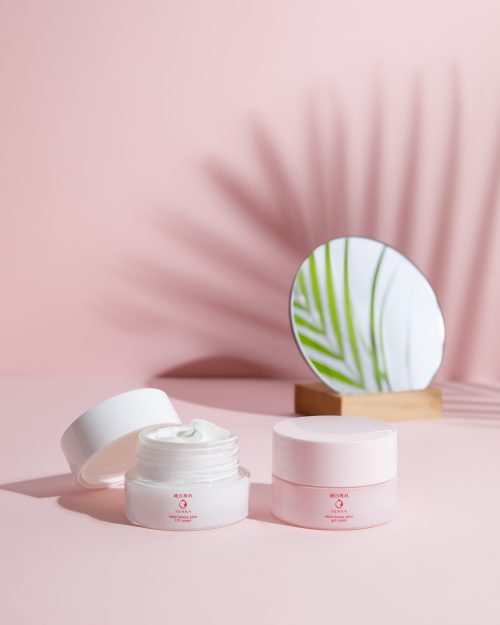 Moisturise, moisturise, moisturise! This is yet another important step in my skincare routine that I almost never miss. Applying moisturisers are essential for the skin in the long run to prevent dryness and improve the skin's overall radiance and smoothness. 
You can choose from two different types of cream moisturisers, the Gel Cream which focuses on improving the skin's glow, or the UV Cream, which aims to reduce the appearance of dark spots overtime.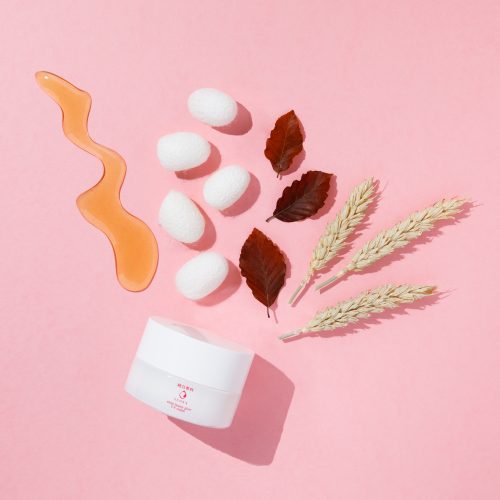 I decided to try the UV Cream as I am very active in sports activities and hence am constantly exposed to the sun. The UV Cream is infused with ingredients such as niacinamide, double hyaluronic acid which are effective in reducing redness and dullness of the skin, and improving the overall unevenness of the skin tone. One thing I like about the cream is that it is colorant free (i.e dye/pigment free), basically au naturel so I know I am not putting anything toxic onto my skin! The cream melts right into the skin upon application and it does not feel oily or sticky at all. However having tried the product only for a week, I will probably give it more time to see noticeable results on the skin.
Step 4: White Beauty Serum In CC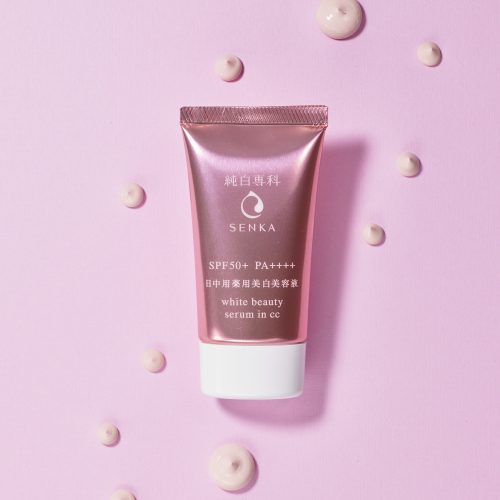 Last but definitely not the least, the White Beauty Serum In CC is a 3-in-1 UV Serum that helps to brighten the skin, protect it from harmful sun rays and provide an overall CC effect that will make your skin look instantly smooth and radiant. This is my favourite out of the lot because, who doesn't like multiple benefits in one product? Of course, the optimal scenario for your skin would be to use all the products in the series according to the steps above, but on days where I am rushing to work and have insufficient time to complete my entire skincare routine, this 3-in-1 UV serum helps the above 3 effects in just 10 seconds.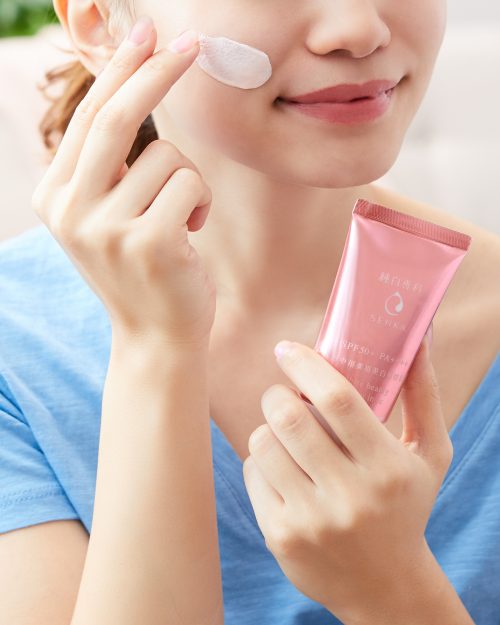 I absolutely love the fact that this cream functions as a sunscreen on top of all its other benefits, especially in Singapore where its literally sunny all day, everyday~ On some days when I feel the need to give my skin a rest from putting on makeup, this serum will be perfect in still allowing my skin to look fresh and refined all day long. 
Overall, I am satisfied with all the products that I tried! True to its descriptions, the Junpaku Senka series delivered what they promised and my skin feels softer, plumper and definitely looks less dull. I am usually quite a critic when it comes to skincare products, but I am glad to say that the series lived up to my expectations and I definitely see myself incorporating it into my skincare routine.
And for all of you reading this article and keen to try these products out, we have some good news for you! The Senka Junpaku series is having exclusive promotions with Shopee from 19 – 21 October! Check in to Watashiplus store to enjoy up to 40% OFF across all Senka products and receive one FREE beauty pouch with 3 mini Junpaku Senka skincare products* when you purchase any 3 Senka Products (Exclude $2 items & promotional sets) Don't forget to cart out using their $8 OFF $50 store voucher!   On top of that, they also have several exclusive Junpaku Senka bundle sets that are selling at an amazing price (saving up to 36%) and exciting daily flash deals (saving up to 50%) during this period too. These are all such  great deals that even I do not want to miss out on! Which product are you keen to try out? Let us know in the comments below!