AI technology has made another critical breakthrough in human history – ChatGPT. This AI chatbot allows users to have a conversation with the AI by entering prompts. It can even help with tasks like coding, story-telling, and writing, which are thought to be skills that only humans are capable of. With such versatility, the ChatGPT has attracted millions of users worldwide, which overloads the ChatGPT-3 system, often leading to long waiting times for users who need ChatGPT for their tasks. So here are some of the best ChatGPT alternatives to rely on when the need arises!
What is ChatGPT?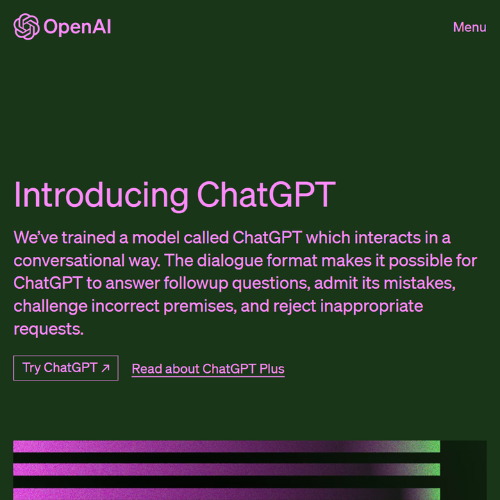 ChatGPT is an advanced large language model chatbot that stands for "Chat-based Generative Pre-trained Transformer". It is built on GPT-3, which has been trained on hundreds of billions of online phrases. ChatGPT is a conversational AI chatbot that can understand, respond, and generate text based on human input. It is trained on a massive quantity of data, offered by millions of users to manage complex interactions with greater accuracy and intelligence. As a result, it may be used for a wide range of activities, from writing code to creating content, and is even speculated to be able to replace humans in several functions like accounting and copywriting in the future.
Best ChatGPT alternatives: Writing
1. Chatsonic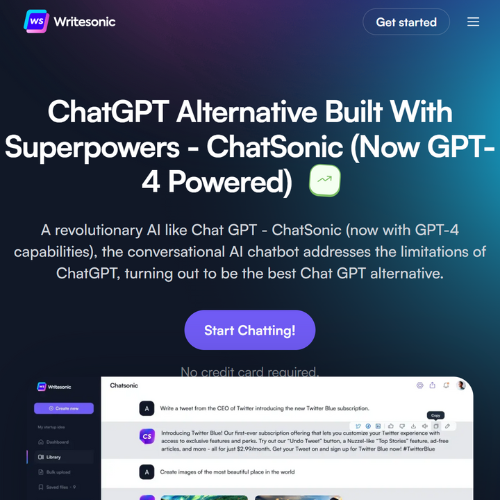 While ChatGPT-3 only has data until 2021, Chatsonic is connected to Google, which offers a limitless supply of real-time data to address the most recent questions. The chatbot has the capacity to assume different personalities, such as Socrates, Elon Musk, and Barack Obama. It might offer a few interesting perspectives by renowned people to stimulate your thinking. Furthermore, the Chatsonic is designed for multi-turn conversations. This capability can be useful for customer care representatives who wish to provide clients with rapid and courteous responses about the goods and services offered by your organisation. With a broad range of applications, the Chatsonic is one of the best ChatGPT alternatives for creating copies or customer service responses!
2. Jasper Chat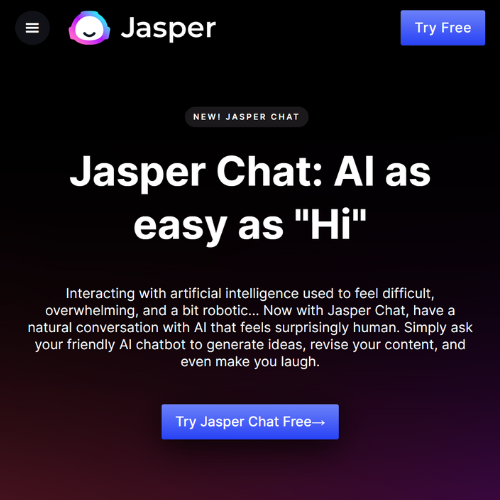 Jasper Chat is designed for businesses to create advertising and marketing messages. The chatbot is built on GPT 3.5, which means it works similarly to ChatGPT 3 – with data available until mid-2021 in 29 languages. It can create short marketing messages with a lively and enthusiastic tone. In addition, Jasper has an in-built contextual memory, so it remembers the previous prompts. It is ideal for users who want to tailor their content to best fit their tonality requirements. Businesses looking for the best ChatGPT alternatives might consider using this chatbot to craft their marketing pitches!
3. Character AI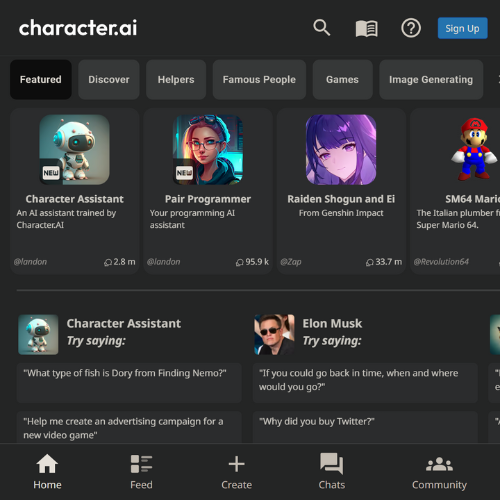 Funny and witty, the Character AI chatbot can take on several personas, ranging from actual individuals to fictitious characters. This means that users can take on personas such as Batman or Elon Musk to gain insight into their thought process. Users can even utilise it to conduct random talks with different chatbots to get a variety of conversational experiences. It is one of the best ChatGPT alternatives to create interesting conversations!
Best ChatGPT alternatives: Coding
4. Tabnine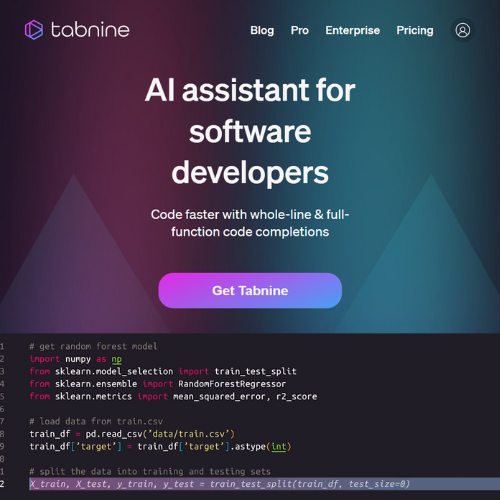 Using AI technology to code? The Tabnine AI is able to provide coders with code structures with minimal context. With basic inputs, the AI may write code that matches the developers' personal style and habits. Not to mention, it supports the majority of the languages, libraries and frameworks that strictly adheres to open source licensing. Have peace of mind by using this  best ChatGPT alternative to craft out effective and plagiarism free codes!
5. Code Whisperer
Having difficulty debugging your code? The Code Whisperer is the ideal solution for developers looking for AI software that can examine code and pinpoint errors. This AI scans your code base and identifies problems using machine learning methods and natural language processing techniques, reducing the work and time required to review your code. The AI is one of the best ChatGPT alternatives, allowing developers to save time and effort when debugging.
6. Copilot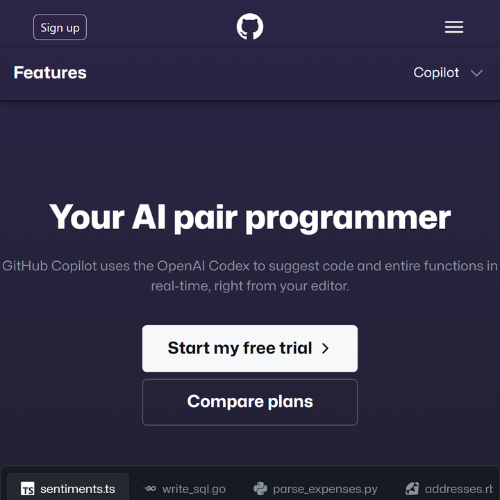 If you're looking for a versatile coding AI, Copilot is one of the best ChatGPT alternatives in the market. The AI bot uses OpenAI Codex's GPT-3 model for auto-completion, which can generate the syntax and code structure of up to 12 languages: Javascript, Go, Perl, PHP, Ruby/Swift/TypeScript. Most importantly, it is compatible with popular coding platforms such as VS code, Neovim, and Jetbrains, allowing developers to import AI generated code into their company's host platform. Such convenience!
Best ChatGPT alternatives: Translation
7. Bloom
Attention to all translators! Bloom AI will make your life a whole lot easier. The AI platform is an open source platform capable of producing text in 46 languages and 13 programming languages. Its writing style is remarkably close to an actual human, making it sound almost sentient. As the platform is open source, users can anticipate that the AI will respond to questions that it has not been taught. What's more intriguing is its capacity to respond to queries in the languages you specify in your prompts. It definitely is one of the best ChatGPT alternatives, providing excellent linguistic support to its users.
8. DeepL Write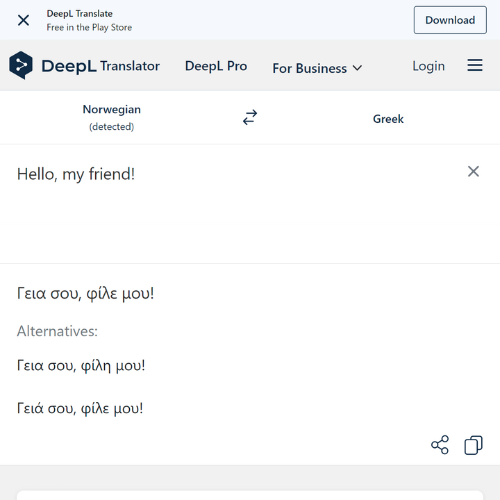 Ever heard of writing assistant software? These AI software help customers to refine their writing quality and accuracy – including sentence correction and grammatical checks in order to improve the style, tone and phrasing of the overall writing. Cue the DeepL Write chatbot that's often used by students, writers, and even professionals who are required to write reports. Due to its high translation capability, it is able to create human-like and linguistically sound sentences that are sure to be high quality content for your projects!
9. Elsa Speak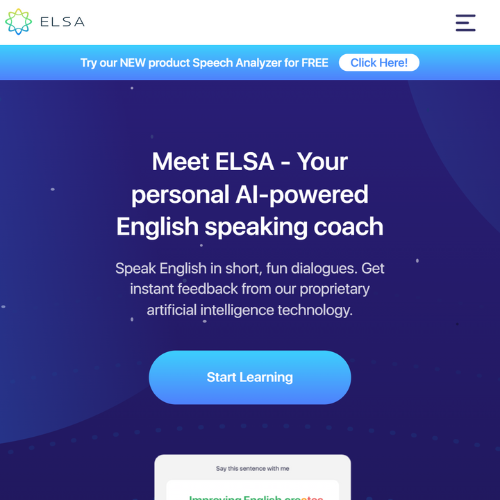 Cool and practical. Elsa Speak is an AI-based language learning software that uses speech examination to understand voice recording of people. It can analyse the speech recordings of non-native speakers and provide translation for its users almost immediately. It is incredibly useful for language students learning English or utilising English as a medium to learn other languages. Not to mention, Elsa Speak offers personalised lessons to help users improve their English and pronunciation. There are even assessments to test the user's understanding of English. It is a fantastic learning tool and AI translation programme that is one of the best ChatGPT alternatives.
Best ChatGPT alternatives: Talking
10. Chinchilla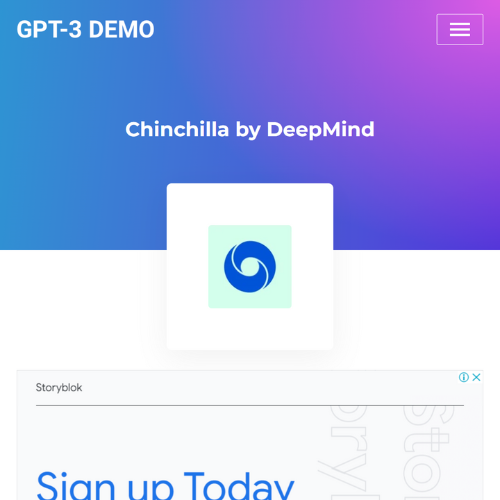 If you're seeking an improved version of your regular AI chatbot, Chinchilla is one of the best ChatGPT alternatives in the market. Based on the transformer model, Chinchilla operates similarly GPT-3, only at a better efficiency because it has much more sophisticated datasets and mathethical inputs. This makes ChinChilla an ideal choice for those who want a language model for reasoning, sophisticated AI art, search engine and writing tasks. It can converse impeccably with the users and offer insightful answers. 
11. Replika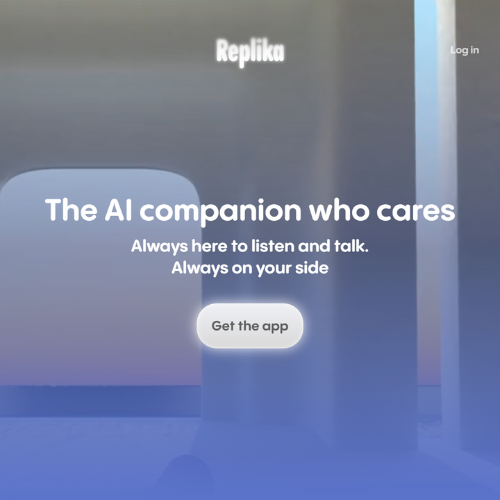 Replika is an AI friend who chats with you just like any other human companion. It can respond to your messages quickly and deliver human-like responses to your questions. This AI can converse about life, romance, and other personal things that you may not be comfortable discussing with another person. You can also make video calls with the avatar and communicate virtually. What's more, the more you converse with Replika, the better it understands you, thus tailoring its responses to better fit your needs. 
Best ChatGPT alternatives: By Google
12. Bard AI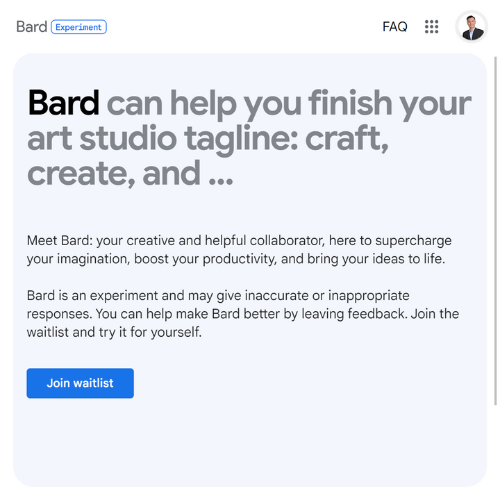 Bard AI is recognised as one of the best ChatGPT alternatives due to its vast knowledge and precise response. It is supported by Google, which has already had considerable success in AI technology as a result of its technical expertise in the search engine market. Since this chatbot is linked to Google, it has unrestricted access to the search engine's semantic database, and the information it receives is always up-to-date. 
13. LaMDA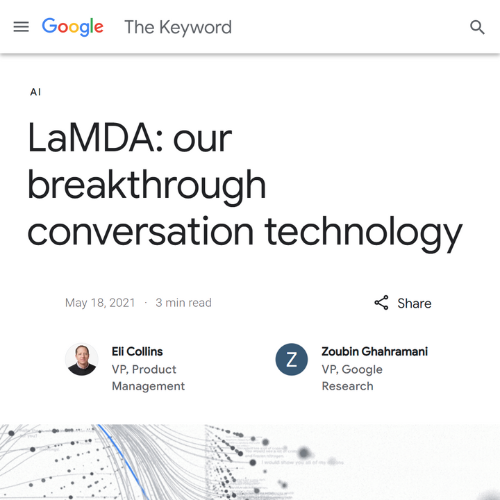 Fondly known as LaMDA, this Language Model for Dialogue Applications is an AI-powered dialogue system from OpenAI. Even with little prompting, this  tool has a tendency to provide a response that is coherent, natural, and aware of context. LaMDA is also one of the best ChatGPT alternatives because of its unique ability to answer follow-up questions. Keep an open mind and explore topics with this chatbot and you'll be in for a surprise as you end up somewhere completely different. A simple conversation about the latest movie could become a philosophical journey instead!
14. Socratic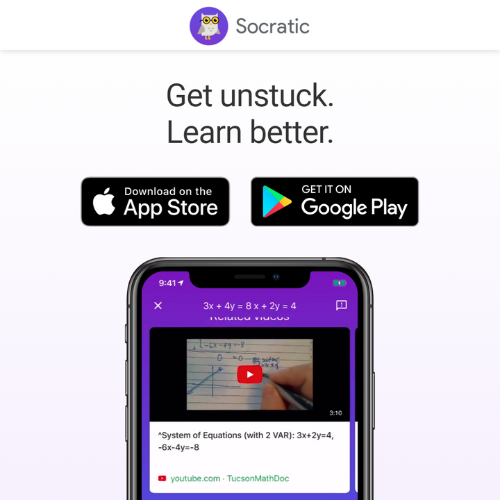 Socratic is one of the best ChatGPT alternatives that's perfect at supporting your kids in their academics. This AI allows young children to scan their worksheets and receive customised answers. Rest assured that the AI just serves as a guide to assist children with their studies; it does not spoon-feed the children with fully-written essays or stories. In addition, it also generates images to help students in their understanding of the text. Therefore, it is the ideal study companion for young students and one of the best ChatGPT alternatives for those who need constant academic guidance. 
Best ChatGPT alternatives: Research
15. YouChat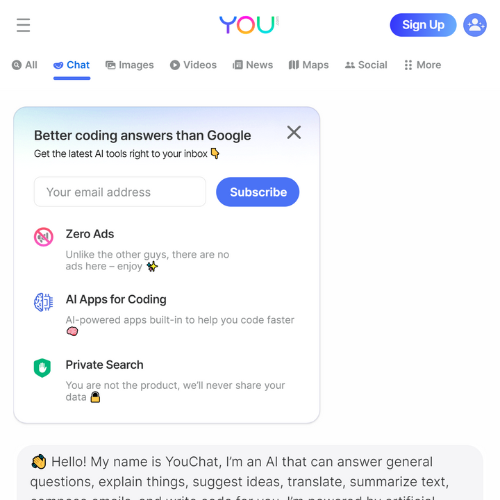 The YouChat AI bot asserts to be the most effective AI at processing natural language and conversing like humans. It can answer, translate, summarise text, suggest ideas, write code, create email, and provide answers to general inquiries. While answers may seem rather simple at times, it's still one of the best ChatGPT alternatives that can swiftly generate a response to your research questions. 
Best ChatGPT alternatives for your various needs
With this list of the best ChatGPT alternatives, we hope you will be able to select the most suitable AI technology for your needs. In addition to ChatGPT, you might be interested in following the best pocket wifi devices and computer hardwares for interesting insights regarding the latest tech gadgets.