As pawrents, our pets' health is a top priority — after all, we want our beloved pets to live a long and healthy life with the family! And as the familiar adage goes, 'nothing beats home-made food'. If you're in doubt about the nutritional value of over-the-counter cat food, why not try whipping up some easy and healthy homemade cat food for your feline pets? This gives you the ability to tweak the ingredients to suit your furry pals, especially if they have allergies, skin problems, weight concerns or gastrointestinal issues. Read on for an assortment of homemade cat food and treat recipes that will satisfy even the pickiest eaters!
Yummmy homemade cat food recipes
1. Raw Chicken Liver And Salmon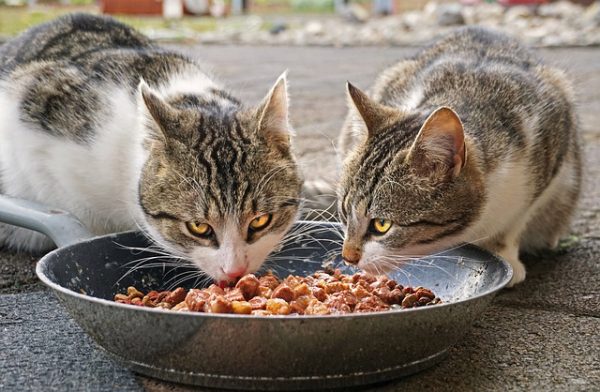 Raw chicken liver and heart homemade cat food recipe may not sound particularly appetising to you, but Mr Whiskers will definitely be drooling over this tasty homemade cat food recipe! Chicken liver and heart boast essential nutrients that your cat needs, including tons of vitamin A, vitamin B, minerals, iron and protein. With so many nutrients packed in a meal, this recipe is also suitable for kittens who're on a growth spurt! However, moderation is key when it comes to raw chicken liver consumption as too much of it may cause your cat to have loose stools. 
Prep time: 10 minutes
Cook time: 5 minutes
Servings: 21 bowls
Recipe Ingredients:
50g raw chicken liver

50g raw beef kidney

2 cups water

100g raw chicken heart

700g raw chicken wings with bones and skin

100g raw salmon with bones

1 tsp taurine supplement powder
Recipe Instructions:
Puree all the organ meat into the water using the

Tefal Multifunction Easyforce Food Processor

(available on

Tefal Official Store

) 

Pour the mixture into a

BioloMix meat grinder

(available on

BioloMix Official Store

) and add in the remaining ingredients. Grind all the ingredients together and it's ready to serve!

Freeze the excess in small portions for easy serving later on
2.  Grain-Free Meatloaf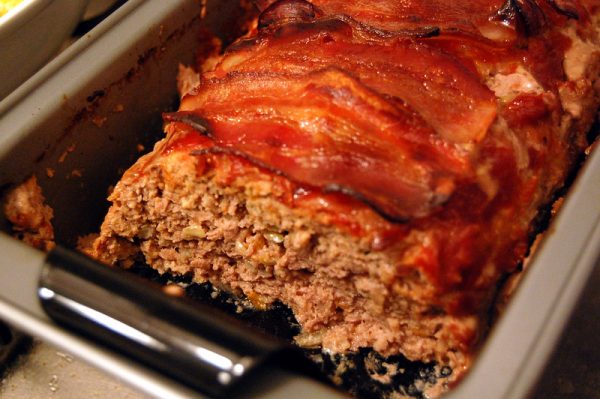 Some pet owners believe that keeping your house cat's meals similar to the diets of wild cats can help ensure your kitty gets all the nutrients it needs. This means that the food provided should contain fewer carbs and more protein. Moreover, going for a grain-free diet for your feline may help to prevent food allergies or sensitivities such as excessive itch and loose stools. However, what if you can't seem to find grain-free pet food for your feline friend in stores? Fret not, you can DIY with this easy grain-free meatloaf homemade cat food recipe! This recipe uses mostly organic ingredients and does not include antibiotics or hormones.
Prep time: 20 minutes
Cook time: 60 minutes
Servings: 17 portions
Recipe Ingredients:
1kg organic ground beef, 90% lean

1kg organic ground turkey thighs (skinless and boneless)

115g organic squash meat

60g organic mixed berries

60g organic broccoli

2 cans sardines in water

60g organic kale

1kg organic mixed chicken organs, ground
Recipe Instructions:
Preheat oven to 180-degree Celsius 

Using the

Peleg Design gratiator cheese grater

(available on

Mrphy Official Store

), shred the squash.

Puree the

organic broccoli

(available on

QQMart

), organic kale, berries,

sardine

(available on

Shopee Supermarket

) and shredded squash with a food processor

Place the ground meat into a large mixing bowl and add the pureed vegetable and fruit mixture. Mix everything together until it's well incorporated. 

Pour the mixture into a ceramic baking dish and bake in the oven for 60 minutes 
Allow it to cool fully before dividing it into 17 portions. Freeze the excess in the baking dish covered with the Daiwa cling wrap film (available on Shopee Supermarket).
3. Chicken Feet Broth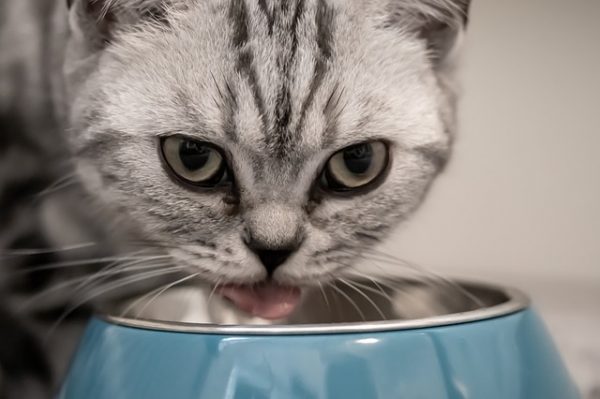 Are your cats getting on in years? Older cats may require more vitamins and minerals to keep them in the pink of health. This chicken feet broth homemade cat food recipe is a great addition to your feline's diet as it provides high-quality glucosamine and chondroitin. Both glucosamine and chondroitin are beneficial to maintaining healthy joints for Mr Whiskers.
Prep time: 2 minutes
Cook time: 45 minutes
Servings: 3 bowls
Recipe Ingredients:
1.8kg chicken feet

3L water
Recipe Instructions:
Place the chicken feet and pour the water into the

Philips computerized electric pressure cooker

(available on

Philips Official Store

) and cook on high pressure for 45 minutes 

When the timer rings, do not open the cooker's lid. Allow a full natural release of heat instead.

Pour only the broth into a container and serve as needed. This broth can be added into your cat's regular raw diet for a nutritional boost. The remaining soup for the cat can be frozen. 

As a bonus treat for your cats, cut off the nails on the leftover chicken feet. Then, give a few toes to your feline.
4. Tuna And Catnip 

Treats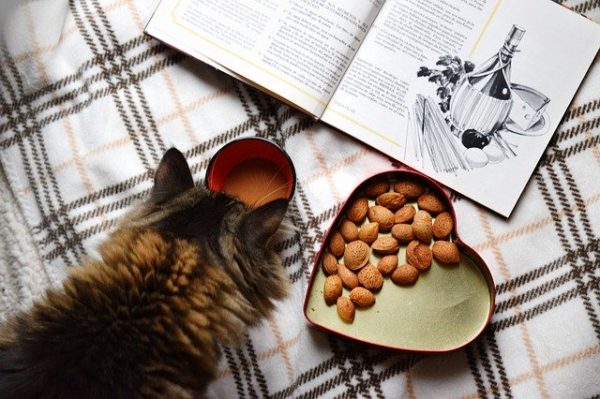 (Credit: Mimzy / Pixabay)Every good kitty deserves a treat or two — especially if it contains catnips! Cats absolutely love catnips, a herb from the mint family Labiatae. It contains an active ingredient known as nepetalactone, which may cause a 'high' in your cat to help your furry friend relax! However, be sure to moderate your cat's intake of this homemade cat recipe as too much catnip may cause nauseousness.
Prep time: 15 minutes
Cook time: 10 minutes
Servings: 80 treats
Recipe Ingredients:
1 large egg

A can of tuna in water, flaked

1 cup all-purpose flour

1 tbsp dried catnip
Recipe Instructions:
Preheat oven to 180-degree Celsius 

Drain the tuna and add it into the food processor along with the rest of the ingredients. Process until you get a smooth and thick dough. 

Roll the dough into 80 balls, roughly about ¼ teaspoon size each. Place them on a

baking sheet

lined with parchment paper and slightly flatten each ball before placing into the oven.

Bake in the preheated oven for about 15 minutes until the treats are golden and crisp. Let them cool completely before storing in an air-tight container for freezing 
5. Homemade Chicken Soup For Cat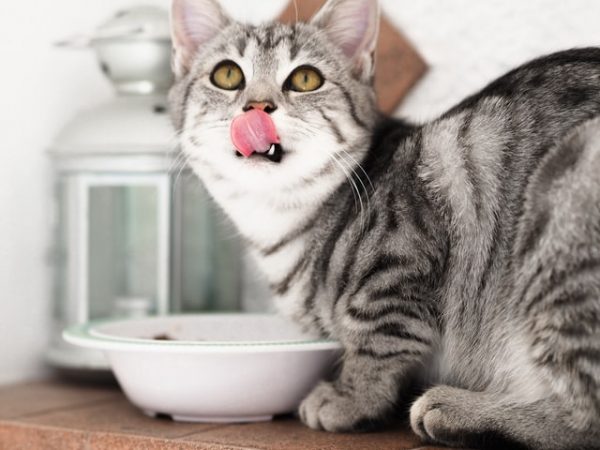 Cat owners, we all know how hard it is to encourage your furry pal to drink up. Hydration is especially important for cats and even more so for those who depend on dry cat kibbles as their main source of nutrients. Dehydrated cats run a higher risk of getting urinary tract, kidney disease or other health issues. If regular water doesn't seem to appeal to your fussy feline, soups for cats can be a great solution. However, we recommend feeding soups to adults or senior cats only and ensure the soup contains little to no sodium. This chicken soup for cats is a tasty and easy-to-make alternative. It'll be sure to help your kitty hit their daily fluid intake!
Prep time: 5 minutes
Cook time: 90 minutes
Servings: 4 bowls
Recipe Ingredients:
800ml water

2 chicken legs with skin and bone

1 carrot

1 stalk of celery
Recipe Instructions:
Chop up the

celery

(available on

GrocerKing Official Store

) and carrot finely

Fill a pot with water and add the vegetables, followed by the

chicken legs

(available on

Kee Song

)

Bring the pot to a boil and let it simmer for 90 minutes

Once done, pack the soup into separate containers or freeze it in

ice cube trays

for easy storage. This soup for cats can last up to seven days in the fridge and up to six months in the freezer.

When you're ready to serve, heat the soup up to about 35 degree celsius before giving it to your cat. Heating the food  up will help improve its flavour and make it more appetising to your feline.
6. Homemade Beef And Vegetable Soup For Cat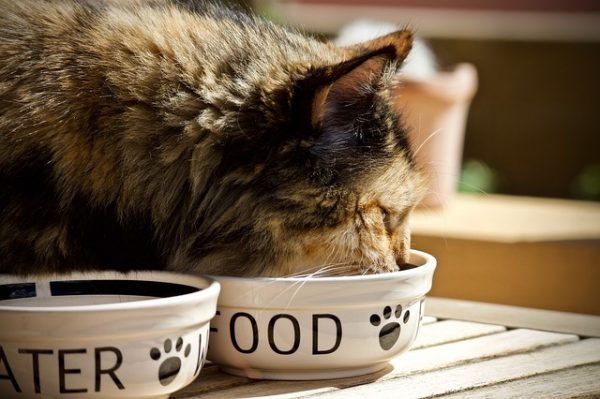 If your cat doesn't like the taste of chicken, a beef and vegetable soup will make for a good alternative. While this beef and vegetable soup for cats can be time consuming to cook, the long cooking duration ensures the nutrients from the beef bones are released into the broth to give your cat a health boost. If your cat still finds it hard to consume soup, we suggest pouring some soup over their favourite dry food. This ensures your cat licks up the soup while eating and will get used to the taste of the broth. 
Prep time: 5 minutes
Cook time: 24 hours
Servings: 4 bowls
Recipe Ingredients:
800ml water

Beef bones

4 tsp apple cider vinegar

Carrot (chopped finely)

Green peas (chopped finely)
Recipe Instructions:
Fill a pot with water and place the beef bowl in

Add

Bragg Apple Cider Vinegar

(available on

Shopee Supermarket

) into the water

Stir in the vegetables

Simmer the soup on low heat until all the meat residue has fallen off the beef bones

Scoop out the meat and vegetables

Allow the beef bones to simmer in the pot for another 20 hours

Once done, skim off the fat and discard the beef bones. Let the soup cool before freezing them to serve later. 
7. Homemade Catnip Soup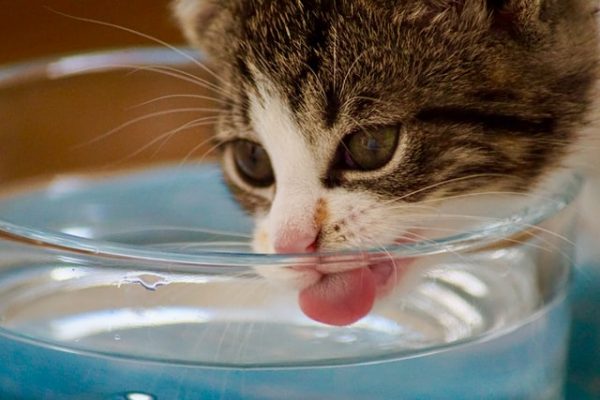 Cat fountain? Check. Clean water? Check. You may be providing your cat with all the water supplies needed but stubborn or fussy cats may still not be drinking as much as they should. If you're at your wits end, the catnip soup for cats will be a godsend. Most cats simply can't resist catnip, so turning it into a soup is the easiest way to get them drinking. However, similar to catnip treats and toys, do moderate your cat's intake of catnip products to avoid unwanted effects such as nauseousness. Cats will usually refuse to drink the soup if they've had enough of the catnip, so there's no need to make this homemade cat food recipe in huge quantities.
Prep time: 1 minutes
Cook time: 2 minutes
Servings: 4 bowls
Recipe Ingredients:
240ml warm water

3 tbsp dried catnip

¼ tsp instant chicken broth, powdered
Recipe Instructions:
Pour the warm water into a large bottle and add the

Bioline Catnip Tube

(available on

Shopee Supermarket

) and chicken broth

Tighten the cap on the bottle and shake it vigorously until the powdered broth has dissolved and the water has a green tint from the catnip

Store the soup for the cat in the fridge. When serving, warm the soup and serve only ¼ cup each time.
8. Sardine Oat Porridge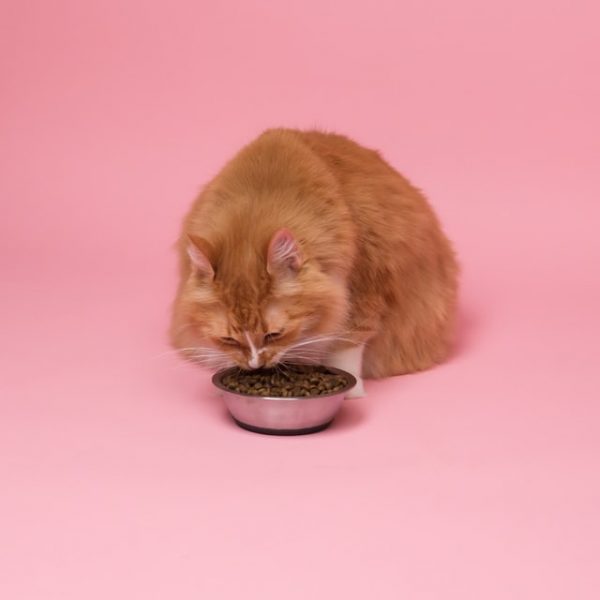 Running out of cat food is probably every owner's nightmare. What do you do when you have a hungry and unhappy cat in the house? Thankfully, you can quickly whip up a satisfying meal for the furry king with your breakfast oats. This homemade cat recipe buys you some time before you make a dash to the pet shop to stock up on your cat's food supply. However, do note that this recipe is not suitable for cats who are allergic to grains. 
Prep time: 3 minutes
Cook time:  15 minutes
Servings: 3 bowls
Recipe Ingredients:
½ cup oats

1¼ cups water

1 tin sardine in water
Recipe Instructions:
Pour the

Origins Rolled Oat

(available on

Shopee Supermarket

) into a small pot with water and bring it to a simmer slowly for about 8 minutes

Check that the oat porridge is cooked and thickened before removing it from heat. Allow it to cool.

Drain the oil from the

sardine

and mash it with a fork. Mix it into the porridge

Store it in the fridge and serve as required
Do more for your furry friends with homemade cat food recipes
Other than whipping up homemade cat food recipes to satisfy your fussy furry eaters, you can also show your fluffy pals some tender loving care by bringing them to the groomers! Check out these best places for pet grooming in Singapore to give your pets a good trim and pamper them with a spa treatment! Meanwhile, improve your pet's indoor living conditions with these pet-friendly home decor ideas.  Don't forget to join the Shopee Pawrents Club for exclusive deals on pet food, toys and more!