Believe it or not, there are several spots to enjoy stand-up comedy in Singapore — all of which attract a loyal fanbase. So if you think Singaporeans are grim faced with a deadpan sense of humour, think again!
Our local comedians have been a key factor in shaping the stand-up comedy scene in Singapore. From veteran performers like Kumar and Hossan Leong to rising talents like comedy-couple, Sharul Channa and Rishi Budhrani and to Singapore's first ever Netflix comedy star, Fakkah Fuzz, our little red dot is slowly but surely generating rumbling-belly funny good times.
Read on to find out where and how you can enjoy these chortle-worthy stand-up comedy acts in Singapore!!
Comedy At Canvas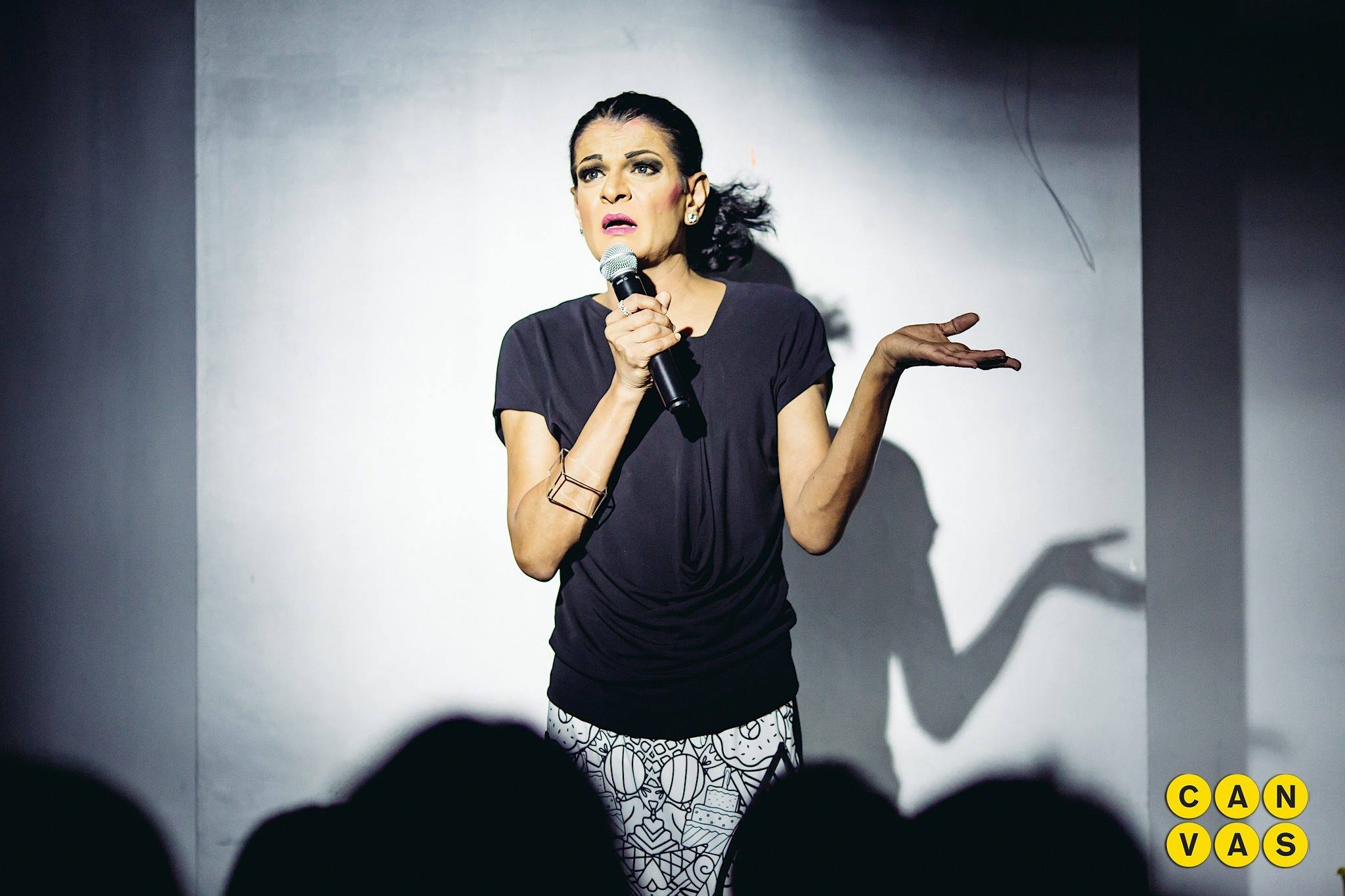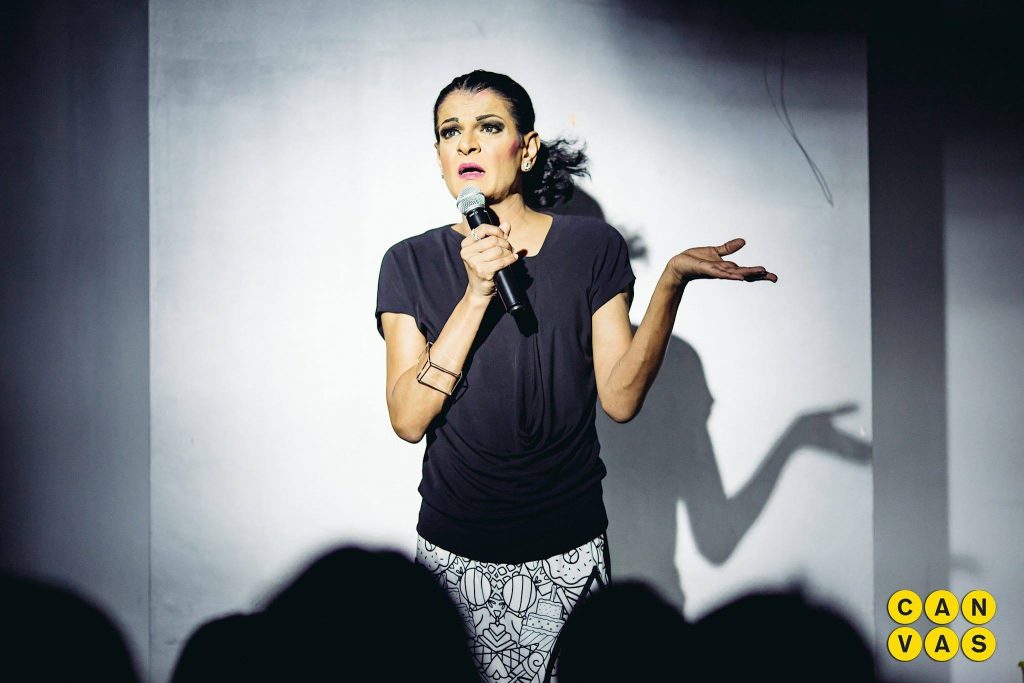 If there's one person whose name is synonymous with stand-up comedy in Singapore, it has to be the sardonic drag queen of comedy, Kumar. Known for his political satire comedy, racial and sexual references, he's one comedian who isn't afraid to speak his mind — or tongue rather. Only get front row seats if you dare to because there's no telling if he will pick you as his subject of mirth!
Catch his weekly shows every Tuesday at Canvas — a lounge by evening to a full-on nightclub by night, located in the pulsating Clarke Quay area.
Address: #B1-01/06 The Riverwalk, 20 Upper Circular Road, S(058416) (3 mins walk from Clarke Quay Central)
When: Every Tuesday, 8:30 pm
Talk Cock Comedy at Blu Jaz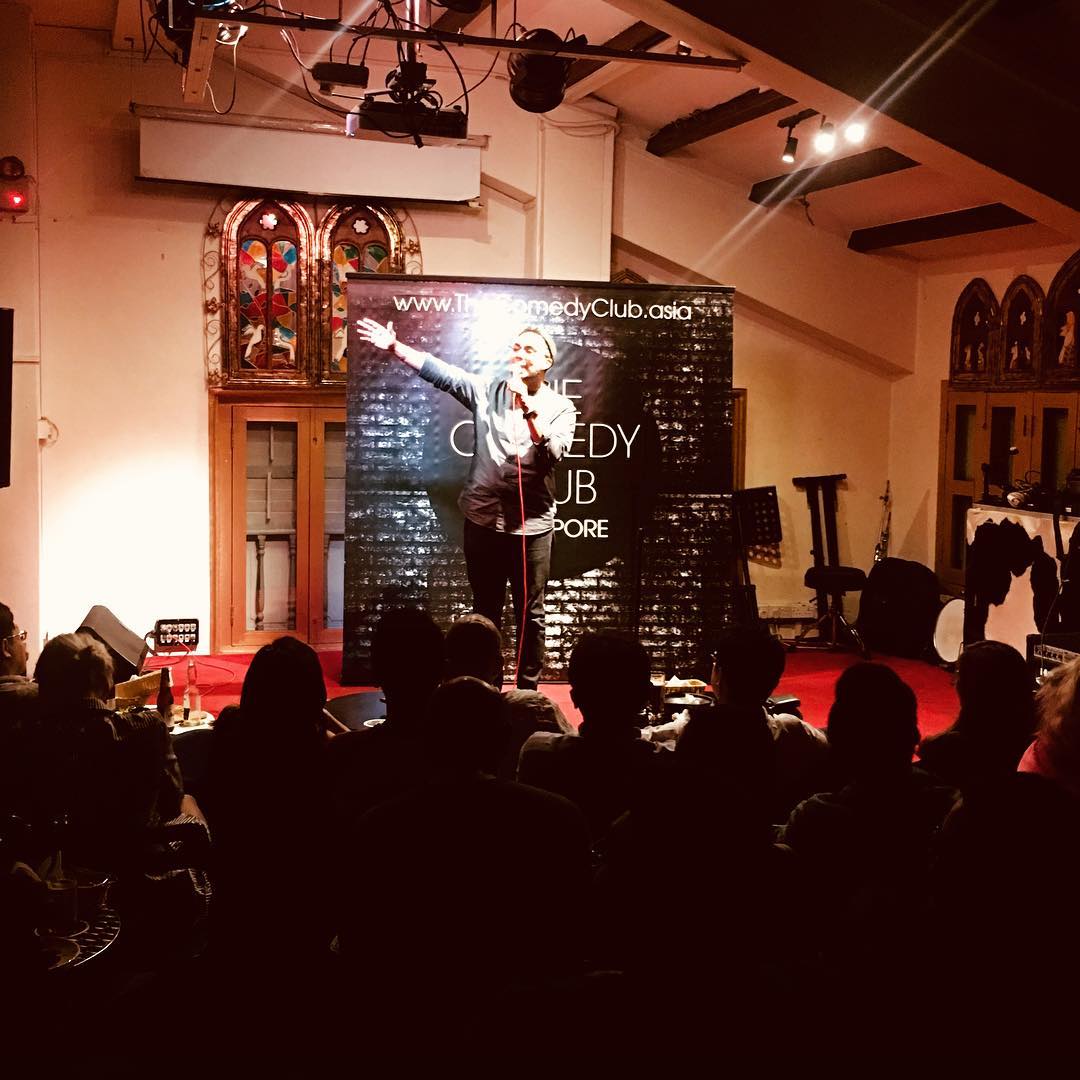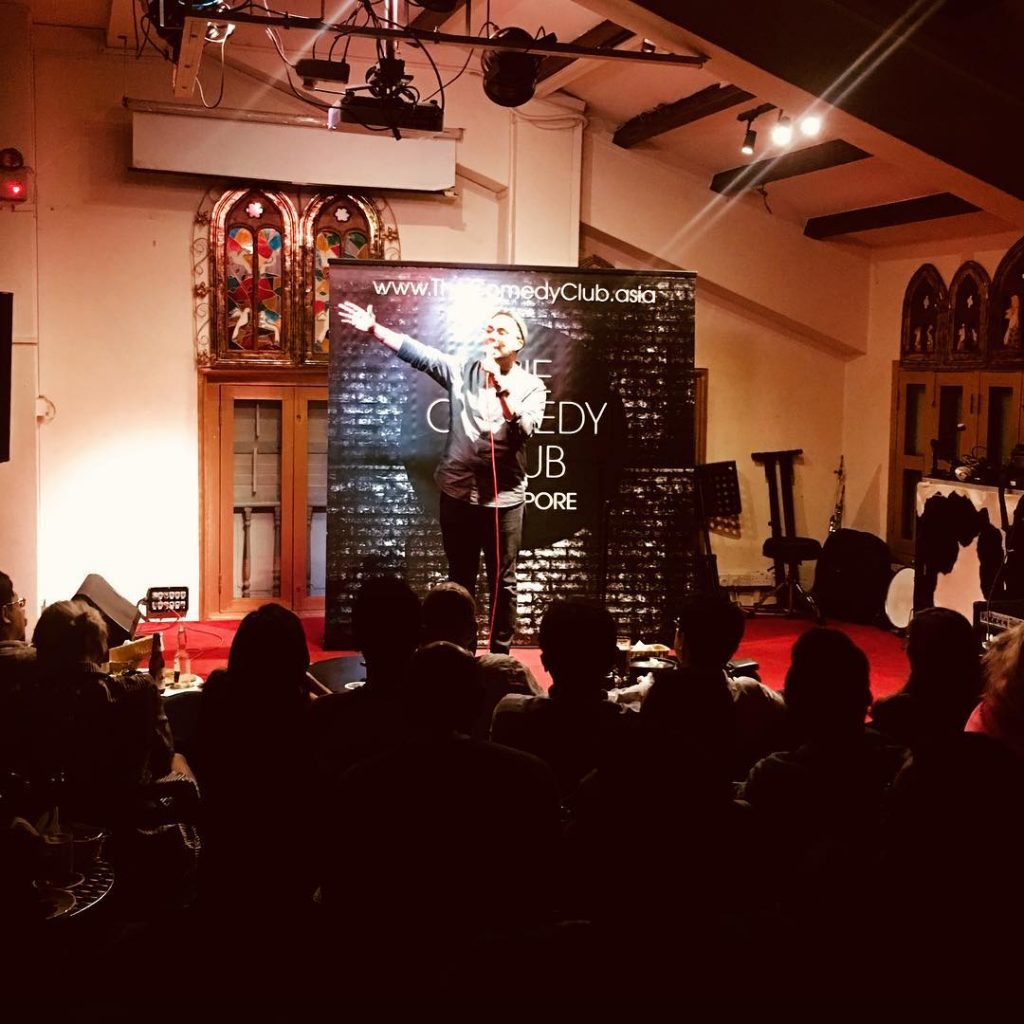 Stand-up comedy in Singapore was first introduced by The Comedy Club Asia through shows at the Blu Jaz Cafe. Talk Cock Comedy brings together both renowned and brand new comedians (closet performers are welcomed). If you have what it takes to induce side-splitting laughs or witty one liners, then book a slot with them today! Otherwise, just chill with dinner and drinks from Blu Jaz's raved menu and enjoy the funny while you can!
Address: 11 Bali Lane, S(189848) (6 mins walk from Bugis MRT station)
When: Every Wednesday, 8:30 pm
Comedy Masala at Hero's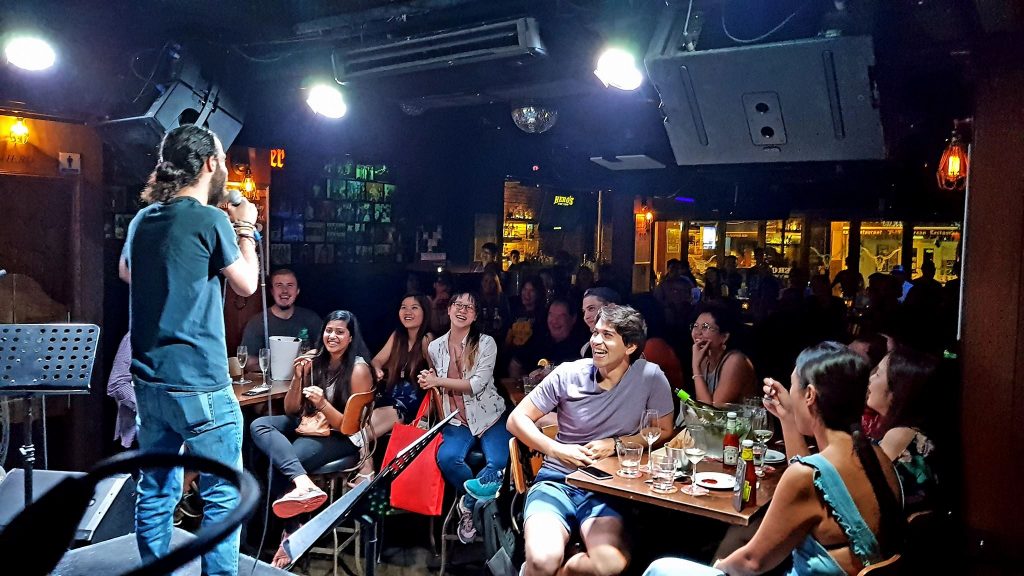 For the past eight years, resident host and founder of Comedy Masala, Umar Rana, has been bringing bone-tickling local and international acts every Tuesday to the Hero's crowd.
Homegrown stand-up comedians like Sam See have graced the stage while upcoming international acts include Malaysian comedian, Kevin Jay and Americans, Rob Ryan and the legendary, Dwayne Perkins who is doing a special performance for Masala's anniversary show in October 2018.
If you're looking for unfiltered, raw comedy, then Comedy Masala is your place to go. Advance table bookings are highly recommended, so book early and settle in with a few pints to kickstart a night of funny.
Address: #01-01, 69 Circular Road, S(049423) (5 mins walk from Raffles Place MRT station)
When: Every Tuesday, 8pm
The Merry Lion Comedy Cafe and Bar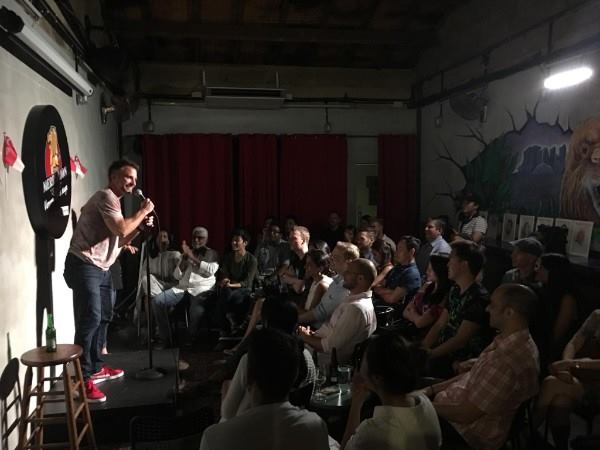 The Merry Lion Comedy and Cafe prides itself on making comedy a serious full time business. Heralded by Scottish stand-up comedian, Scott Mitchell and his dedicated comedy event management team, expect both local and international acts and improvs that will surely promise a night of laughs, sniggers and cringes even.
Comedy aficionados will definitely appreciate the line-up of upcoming events like Roast Night, inspired by the famous Roast Battle on Comedy Central, where stand-up comedians will be pitted against each other to battle it out, No Holds Barred. In other words, don't expect a pretty fight.
Ever heard of Comedy Against Humanity? Well, throw some stand-up comedians, improvisers and Cards Against Humanity together and you could be getting yourself quite a riotous show! If you're looking to get serious about comedy, sign up for their Comedy Crash Course where you'll learn how to be funny!
Address: Level 3, 8B Circular Road, S(049364)
When: Check out their Facebook page for a schedule of comedy events
Chandler's Comedy Night
Remember the iconic Chandler Bing jokes? Re-live them at Central Perk with none other than Kumar who brings his own twist on tales! This chilled-out theme cafe adapted from the super-loved F.R.I.E.N.D.S series recreates nostalgic features from Monica's kitchen and Rachel's runaway dress to Phoebe's cat. Now in comes stand-up comedy maestro, Kumar and we've got ourselves quite a pairing!
Sit back and enjoy a tipple inclusive of your show ticket and you will leave having made more friends than you came in with!
Address: #01-01, Central Mall, 1 Magazine Road, S(059567)
When: Fridays, 10pm onwards.
Stand-up Comedy Shows In Singapore – 2018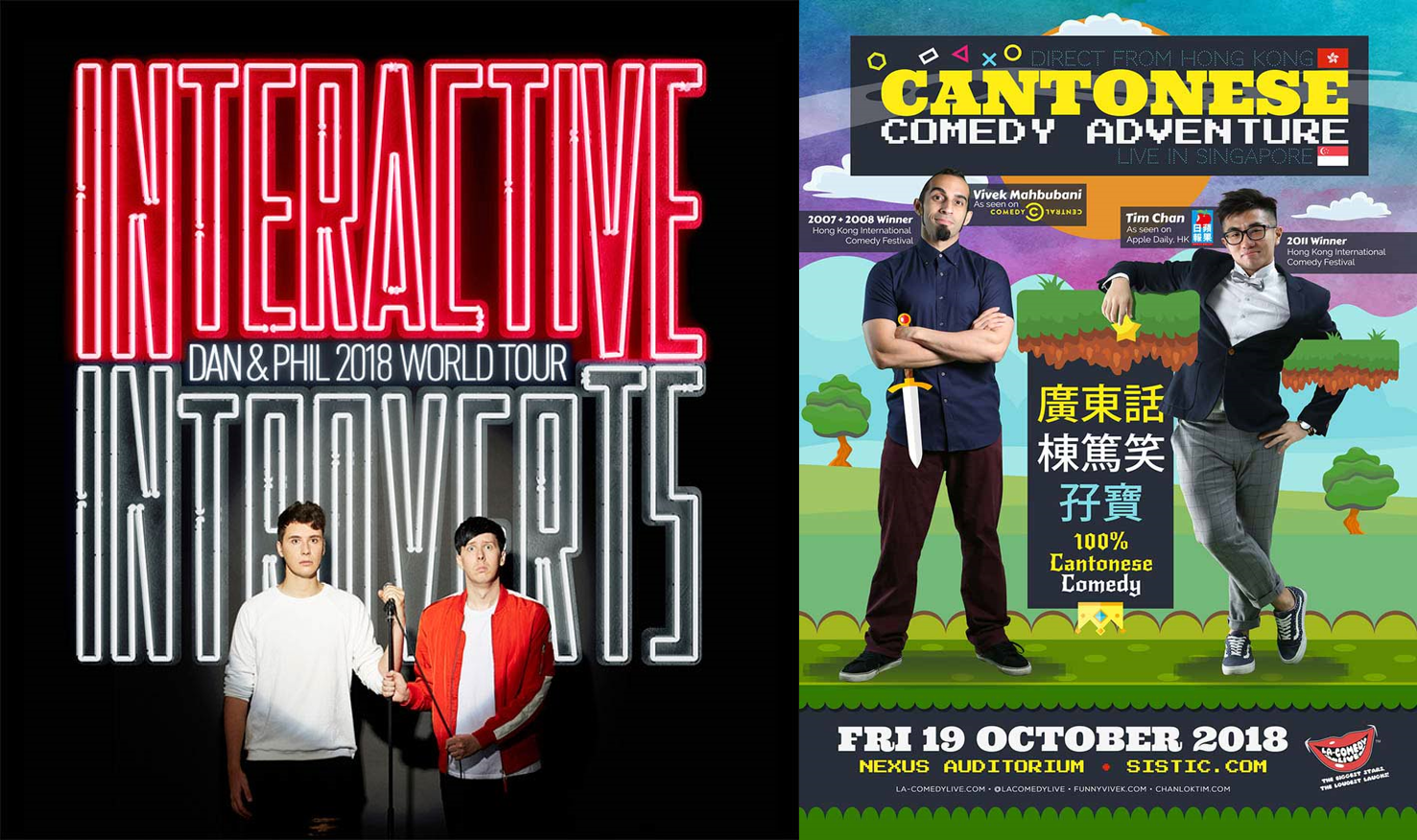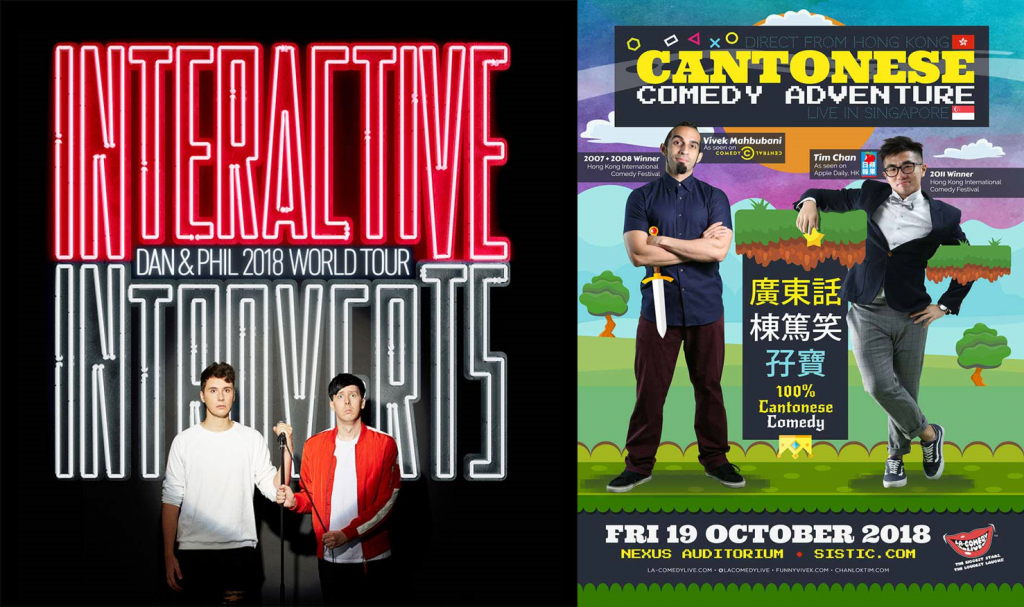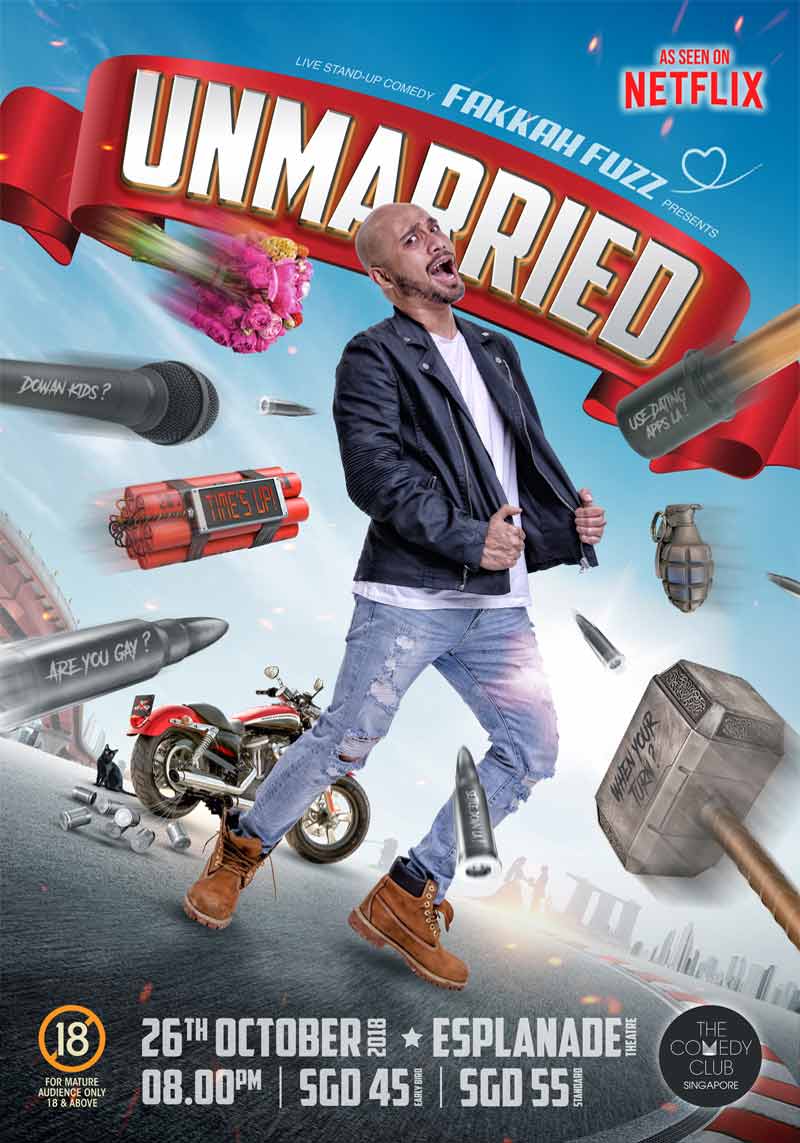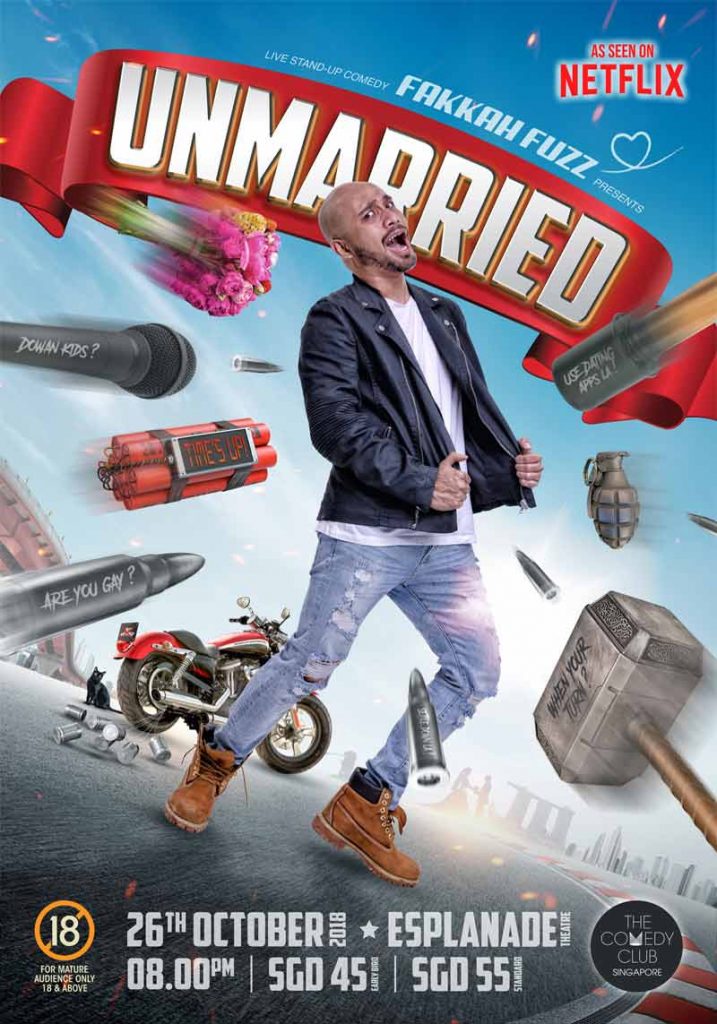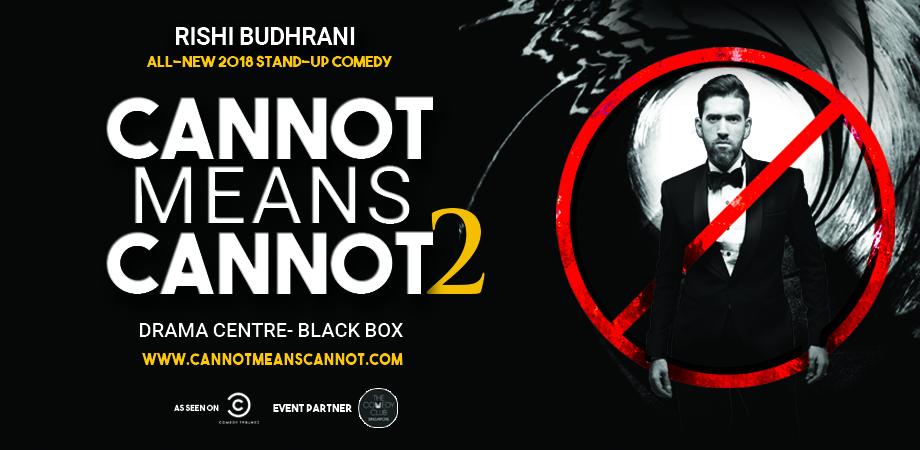 Looking for a new date activity? Why not bring him or her to one of the many upcoming stand-up comedy shows in Singapore and gauge their humour levels.From British comedic duo's Dan & Phil's "Interactive Introverts" to Rishi Budhrani's "Cannot Means Cannot 2" and Fakkah Fuzz's, "Unmarried" you'll be spoiled for choice!
*Hint* A red flag should appear if he or she repeatedly cannot take a joke, just saying.
Stand-up comedy isn't your thing? Then check out our guide of fun things to do in Singapore. Alternatively, spend a romantic and quiet time out with your date by taking a note out of our guide to quiet date night ideas in Singapore!