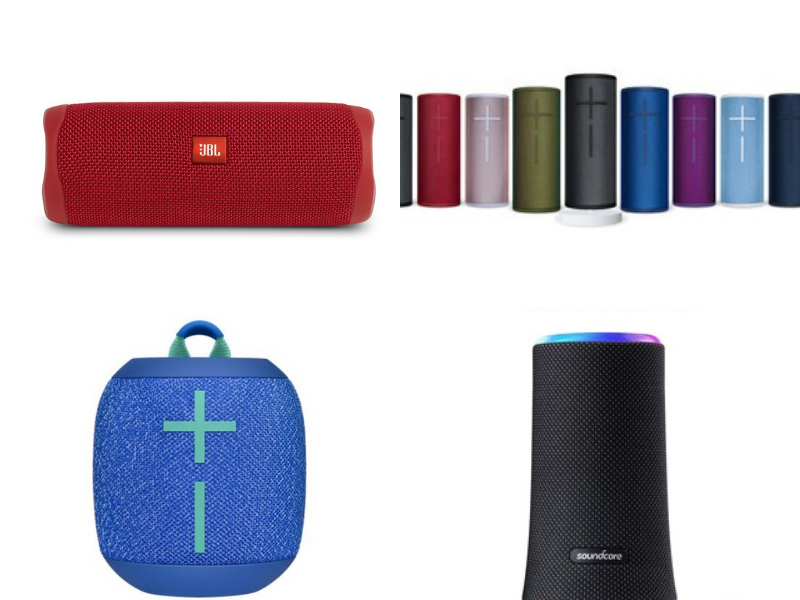 We've already introduced you to what we think are the best wireless Bluetooth speakers for travelling, but if you're purely interested in getting some affordable budget portable Bluetooth speakers for your home, you'll want to check out our guide to the best Bluetooth speakers in Singapore from as low as $15.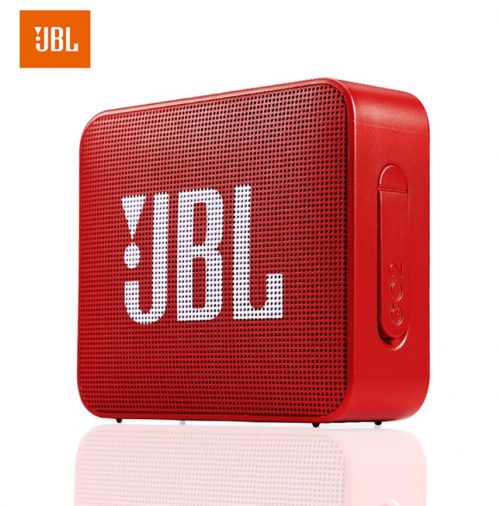 If you're all about design and quality at an affordable price, the JBL GO 2 Bluetooth speaker is the perfect fit for you. With 12 different eye-catching colours to choose from, you'll be spoilt for choice. The speaker supports wireless Bluetooth streaming capabilities and comes with a built-in rechargeable battery. It is also waterproof, so you do not need to worry about bringing it on your beach trips with friends!   
Playtime: 5 hours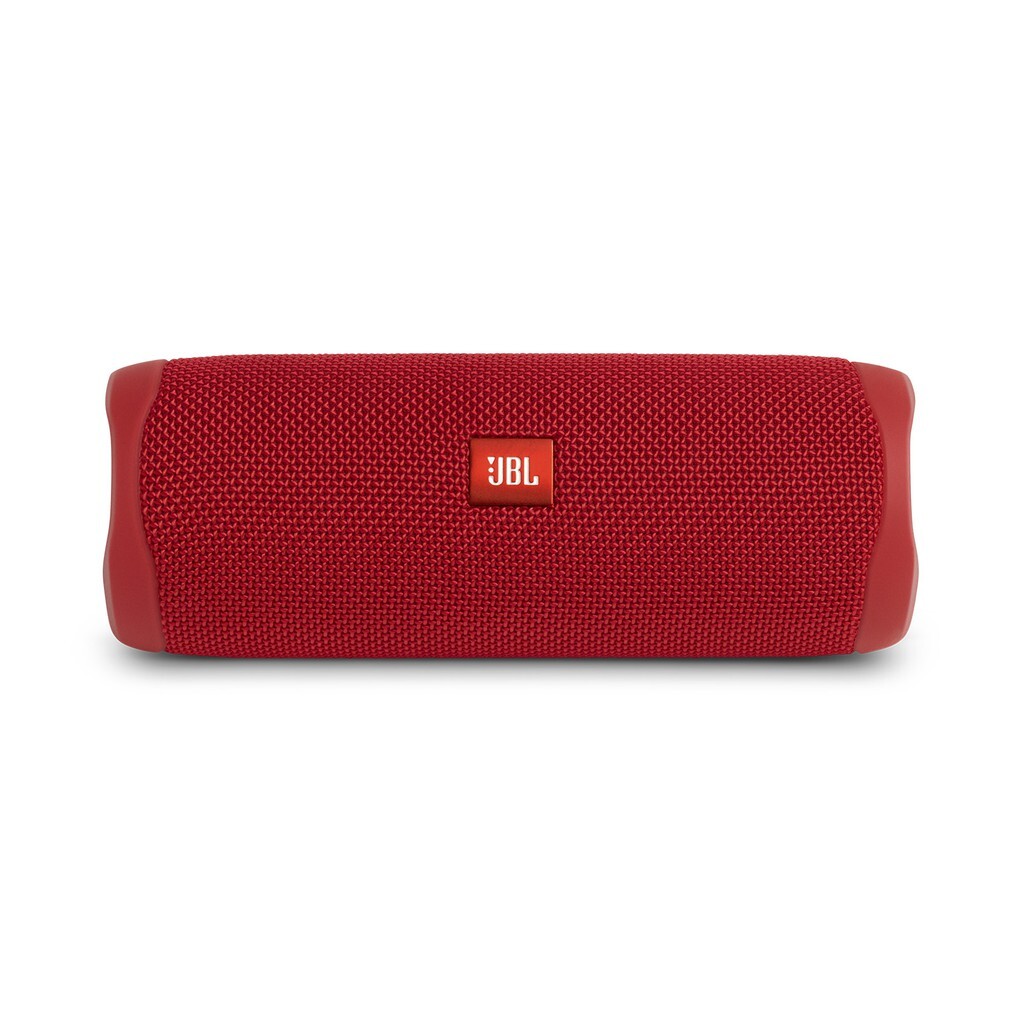 The JBL Flip 5 Portable Bluetooth Speaker is designed with dual external passive radiators to deliver top-quality, crisp, and detailed sound. You can even pair two JBL PartyBoost-compatible speakers to pump up your next party! If you're all about the bass, you don't have to worry because the JBL Flip 5 will be able to deliver. It also has an IPX7 waterproof rating, making this essential for fearless outdoor entertainment. Essentially, this portable speaker will be able to survive almost anything you throw at it. The 11 vibrant colours will leave you spoiled for choice.
Playtime: 12 hours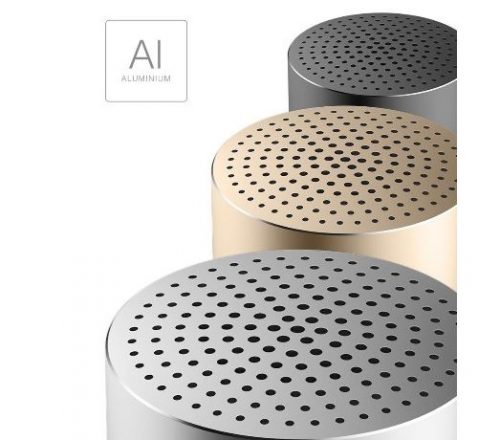 Weighing at just 58g, the Xiaomi Mi Portable Bluetooth Speaker is perfect if you're looking for budget portable Bluetooth speakers that pack just enough punch but are not too bulky. It is even smaller than the average Singaporean palm-size and with all other Xiaomi products, its a beautifully minimalistic design. Just try not to crank the audio up though because this might cause the audio quality to suffer.
Playtime: 4 hours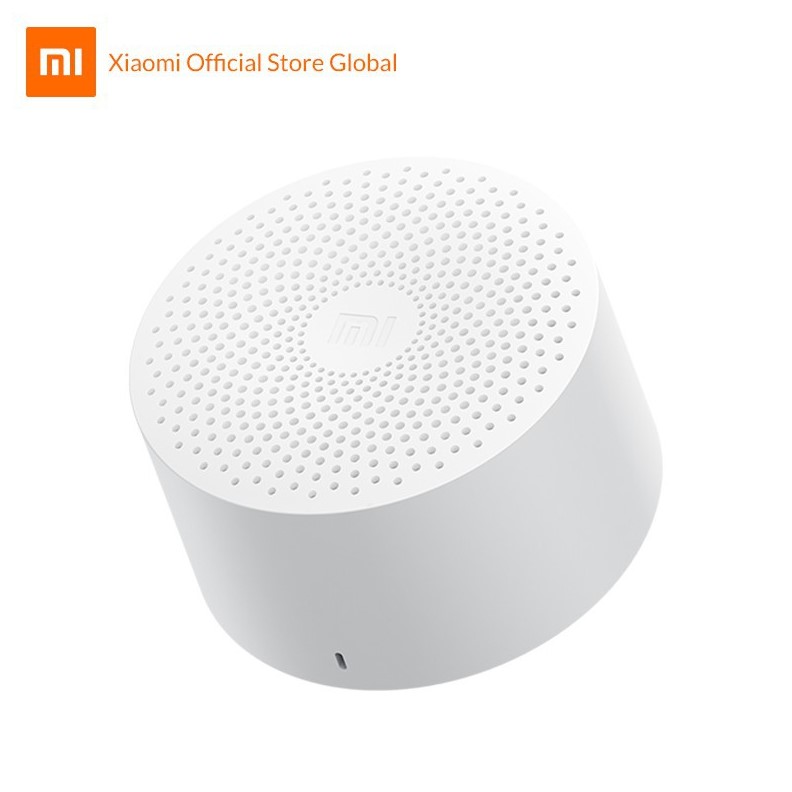 Even lighter than the Xiaomi Mi Portable Bluetooth Speaker, this nifty device weighs just 54g, but still packs a punch! Designed with super-strong neodymium magnets, the Xiaomi Mi Compact Bluetooth Speaker 2 was clearly made to produce powerful and crystal clear sound (as long as you don't crank the audio up too much). On top of this, this portable speaker also has a built-in mic for hands-free calling, adding to your convenience. The only downside? Xiaomi has only released one colour of this variant.
Playtime: 6 hours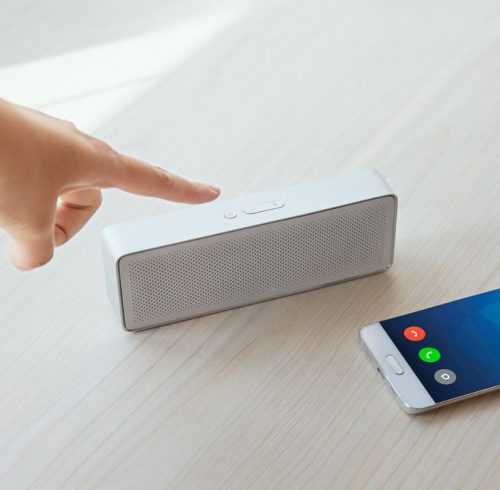 At such an affordable price, the amount of functions that the Xiaomi Square Box Bluetooth Speaker supports gives you a bang for your buck. Not only does it provide an awesome sound quality, but it also has a built-in microphone that enables easy access to pick up calls wherever with a click of a button. It is also relatively light and portable, so you can fit it easily into your backpack to bring for your outdoor trips. The best part? It supports up to 10 hours of playtime, depending on the volume of power. For this price, we cannot ask for more.
Playtime: 10 hours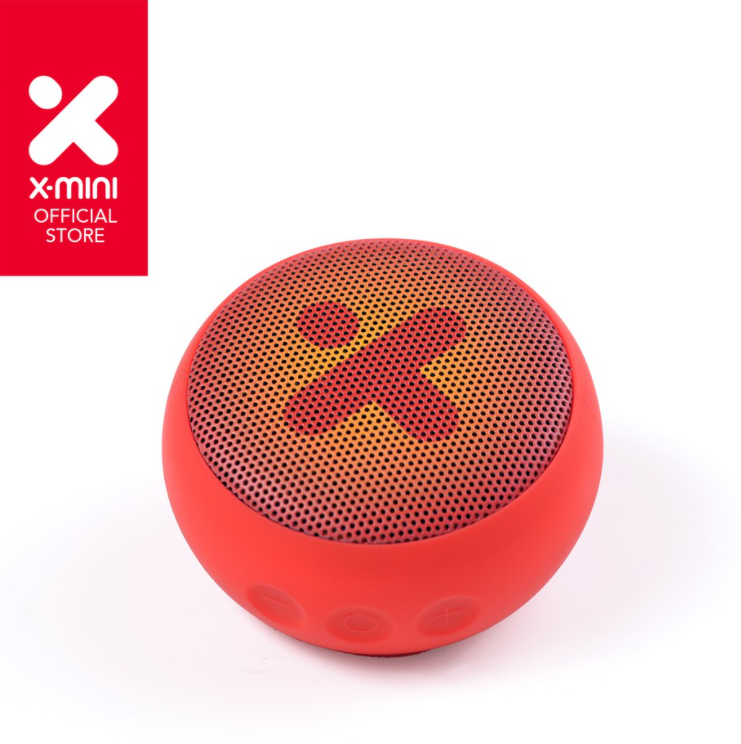 Designed to fit snuggly in the palm of your hand, the X-Mini KAI X1 W Waterproof Speaker is essentially a tiny speaker that is engineered to produce high-quality sound with superb convenience and portability. The large 50mm Audio Driver delivers quality sound beyond its compact housing. All in all, this is something you'll want to consider getting especially if you're looking for something small and compact.
Psst, the speaker even has a built-in remote camera shutter so that you can listen and bob to your favourite tracks while capturing these moments in style!
Playtime: Up to 8 hours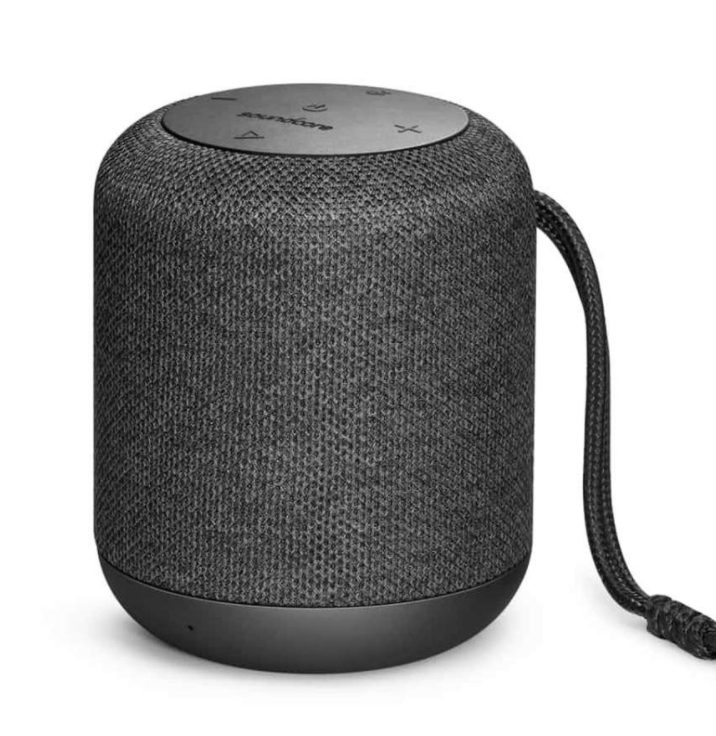 Experience what true size-defying sound is like from a speaker that is so small, that you can comfortably hold it in your hand. The Anker Soundcore Motion Q 360° Speaker has two full-range drivers and dual passive radiators, producing 16W of full-bodied 360° sound. You can conveniently attach Motion Q to your bag when you're out and about.
Playtime: 10 hours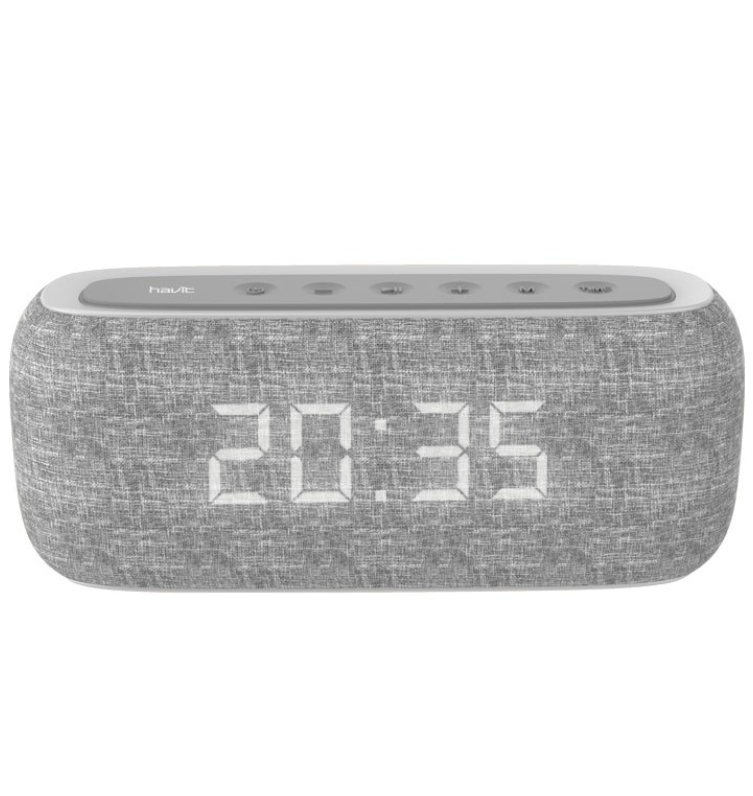 If you are looking for something more functional, perhaps consider getting the Havit M29. This affordable yet high-performing speaker works as a wireless Bluetooth speaker and an alarm clock.
Playtime: 20+ hours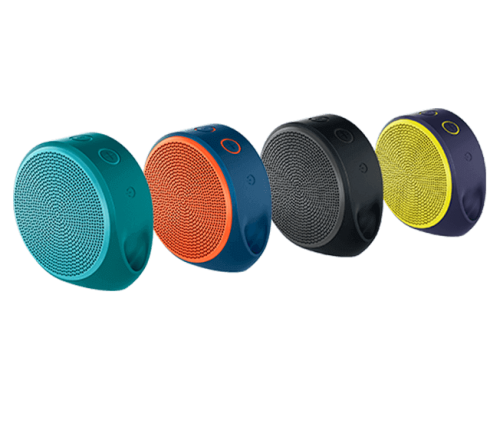 Available in an array of colours (grey, yellow, green and red), the Logitech X100 Mobile Wireless Speaker might seem like "just another compact speaker" on the market, but on closer look, this speaker clearly packs a punch. Of course, given the small size of the speaker, don't expect it to have much bass though. All in all, the Logitech X100 has a fairly satisfactory sound quality, with an added bonus of a loud-enough maximum volume.
Playtime: 5 hours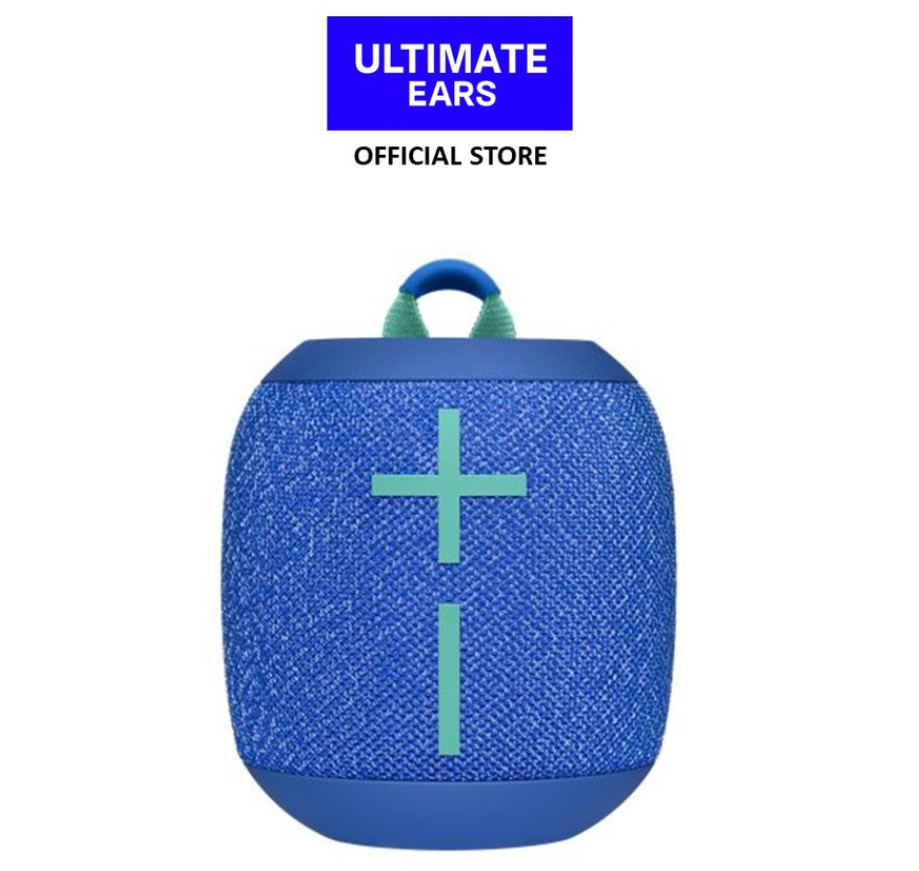 Despite the small size, the Ultimate Ears Wonderboom 2 packs quite a punch. Coming with an array of seven vibrant colours, this device is your perfect companion whether you're lazing by the pool, beach, or even the shower. Packing 13 hours of killer sound, it bangs through impromptu raves and parties. It rocks a surprisingly bigger, bassy-er 360-degree sound compared to the UE Wonderboom. 
Playtime: 13 hours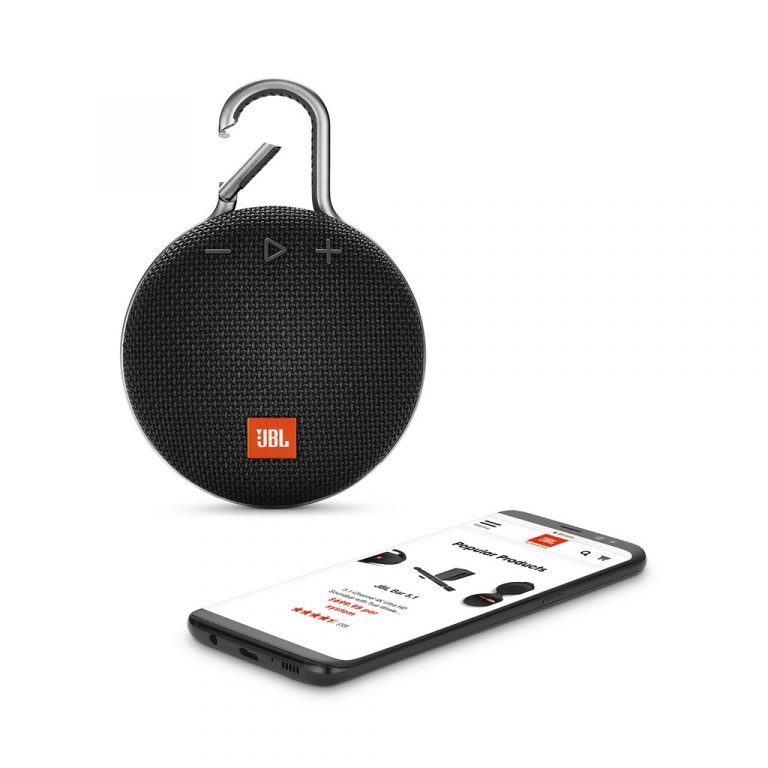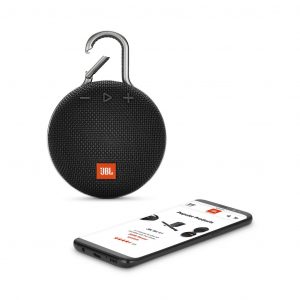 This particular speaker comes in a whopping 11 shades of colours, so if you're like us and you need more colours in your life, this will definitely be your thing. The JBL CLIP 3 also offers an improved sound and battery life than its predecessor, giving you more reason to get it. And like any good portable speaker, it is also FULLY waterproof. That means more singing in the shower~ All jokes aside, the sound quality is also fairly decent for the small size, and the carabiner makes it perfect for bikers or runners to clip and go.
Playtime: 10 hours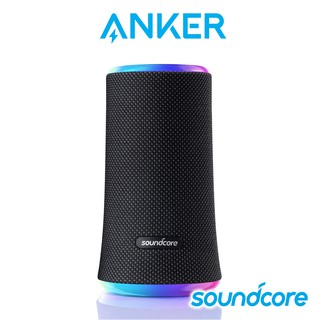 Similar to the Ultimate Ears Wonderboom 2 Speaker, the Anker Soundcore Flare Portable Bluetooth is famed for its 360-degree sound system and BassUp Technology that injects low-end power for heart-thumping beats. It is also IPX7 waterproof and this means that you can bring it to the beach, each; let's go getaway.
Playtime: 12 hours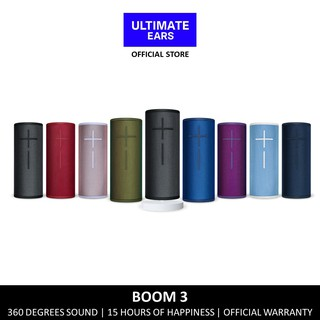 The Ultimate Ears Boom 3 is famed for having an iconic cylindrical design to help deliver spatial 360 degrees of sound evenly in all directions. Providing a rich, deep bass texture, you can be promised an eargasmic listening experience anytime, anywhere. The Boom 3 speaker is also waterproof and supports an amazing 15 hours of playtime. You can also play, pause, and skip tracks directly on the speaker without having to reach for your smartphones. Talk about convenience! 
Playtime: 15 hours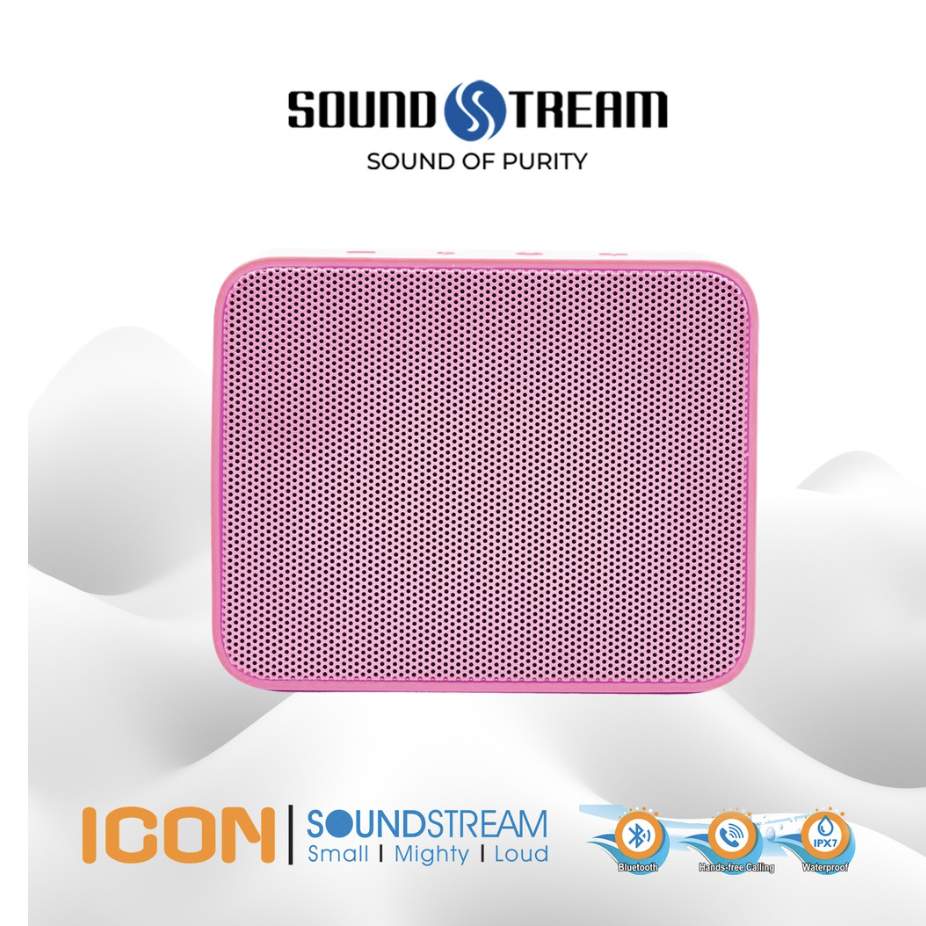 If you are looking for something more compact and portable, Soundstream's ICON is the perfect speaker for you. This speaker is much more affordable if you are also looking for a cheaper alternative. Listen to your favourite tunes with this speaker with its clear and punchy bass. With its IPX7 waterproof design, you also do not need to worry about using this speaker outdoors. This speaker comes in a variety of colours and is available on ShopeeMall with a 12-month warranty.
Playtime: 5 hours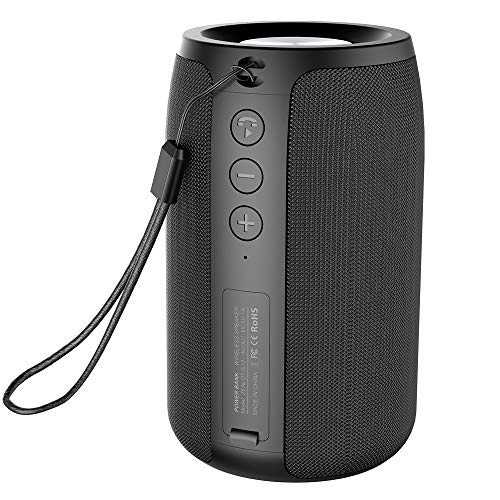 For those who are searching for a more affordable alternative, perhaps you would like to consider the Zealot S32. This Bluetooth speaker is compact yet powerful, and also comes with TWS technology, allowing you to connect two S32 speakers for a more amplified sound. The S32 also comes in five different colours for those who prefer more variety.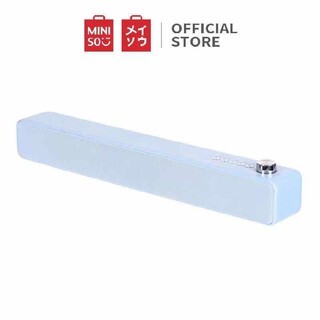 The MINISO wireless speaker A18 has clear sound quality, double speakers, double shear modes, and an ultra-strong bass. Simply insert a TF card and you're ready to roll! This speaker comes in both blue and black with functional buttons that allow for easy adjustment of volume and switching of songs.
Which is your favourite Bluetooth speaker?
From budget-friendly ones to higher-end Bluetooth speakers, we hope this list has been helpful to you. Enjoy an immersive sound experience and let us know which speaker you are keen to try the most in the comments down below! If you're interested in getting speakers for home use, do check out our list of best home speakers.
You can also catch us on Shopee TV as we try out which budget portable Bluetooth speakers are worth the purchase and which are not:
This article was updated on 24 March 2021. Additional research was done by Jamantha Lim.
---
New to Shopee? Get $7 off (min. spend $15) with code*: SPEAKERS7
* TNC Applies. Valid for new users from 26 March to 2 April 2021 only.