Google maps might be our guiding beacon of light, but it's fun to switch off the GPS once in a while and head off the beaten track for new places! That's the appeal of hidden bars in Singapore — you know them through word of mouth and finding them is a bit of an adventure.
Here, we put together a cheat-sheet on where to find these speakeasy bars (named after bars that sold alcohol during the Prohibition Period).
1. The Elephant Room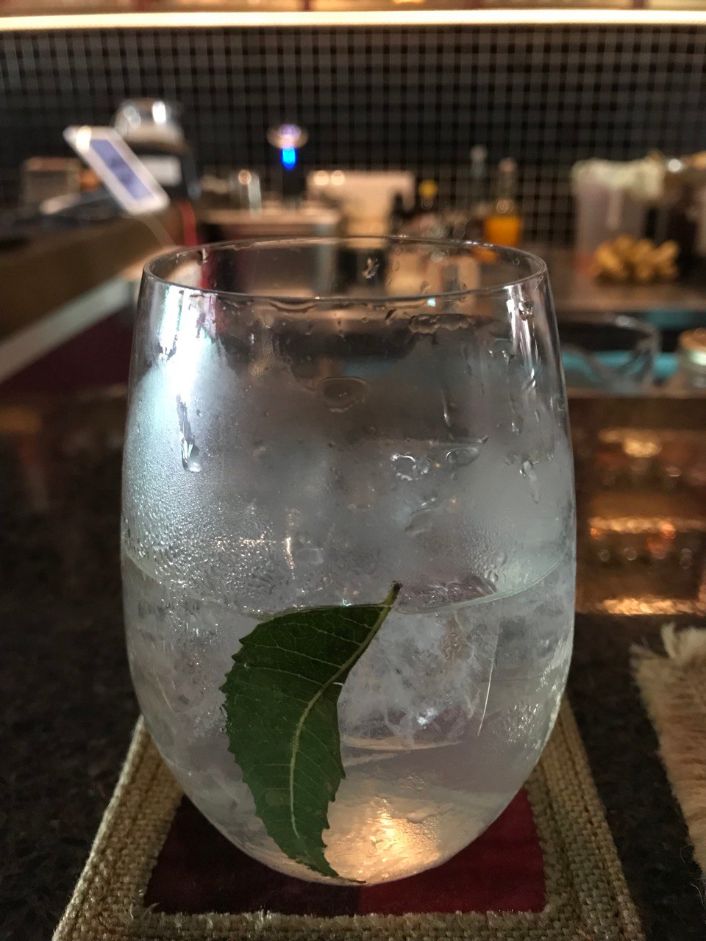 Head here early enough and you might just get the head bartender and owner, Yugnes Susela (formerly at Smoke & Mirrors) to share the inspiration for this mod-Indian cocktail bar. Yugnes was kind enough to introduce the key ingredients used, pointing out the shelves behind the counter decked with spirits like Amrut and in-house fermented Chickpea Whiskey and Coconut Vinegar among many others. The drinks are named after icons and cultural references of Little India — Tekka, Beeda Man and even a cheeky, Kamasutra drink.
We took a shot of Buffalo Road (pictured above) — a pink guava infused drink with vetiver. Beer Garden though quickly became our favourite. With a long slab of ice dunked in the middle, this heady concoction contains Amrut whisky, fermented barley and spiced brine. Drinks are priced at $22 per cocktail with their bar snacks yet to be included in the bill. For an ode to culture, we think this hidden bar in Singapore is definitely worth a visit!
Address: 20A Teck Lim Road, S(088391)
Opening Hours:
Mon – Sat: 5.30pm – 12 midnight
2. Operation Dagger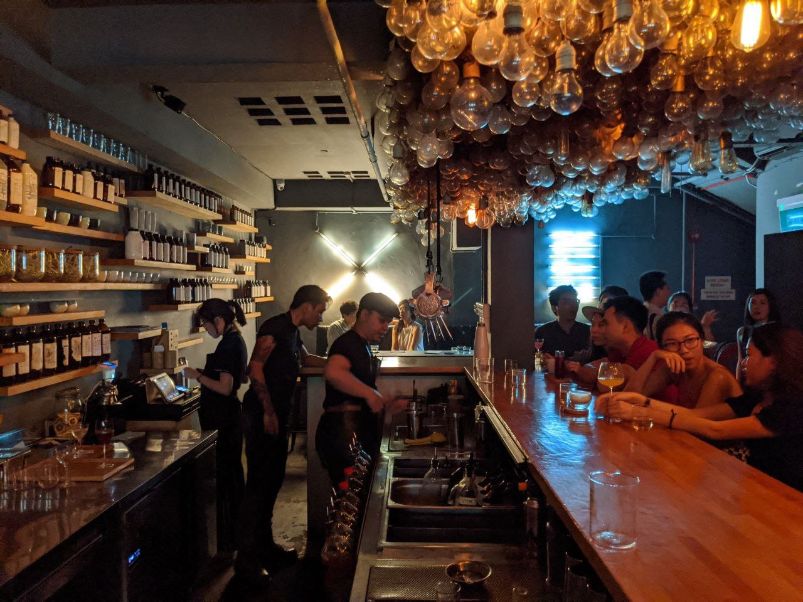 Located at the junction of Club Street and Ann Siang Hill, Operation Dagger is every bit as grunge as its name. Push past the glass door of a decrepit building and head down the dingy steps — you'll be met with shelves lined with apothecary-like bottles and a bar counter crowned with lightbulbs.
Don't be fooled by the rather general drinks menu — details of spirits used have been left out on purpose in a bid for drinkers to venture out of their palette comfort zone. The bartenders will be happy to explain the drinks and suggest or even make tweaks to them according to your preference (mood). It's also been awarded one of the world's 50 best bars in 2019, so this is definitely one of the hidden bars in Singapore worth ticking off your list!
Address: 7 Ann Siang Hill, #B1-01, S(069791)
Opening Hours:
Mon-Sat: 6pm till late
3. The Horse's Mouth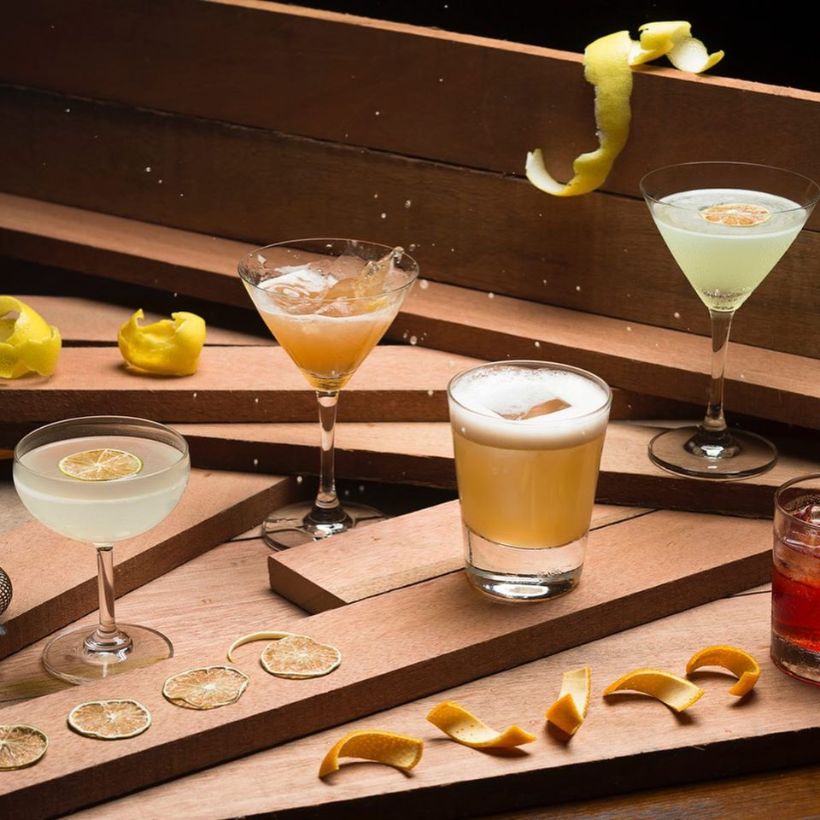 Ramen and cocktails anyone? The Horse's Mouth is a well-hidden Japanese bar in Singapore — guarded behind a set of velvet curtains in Forum The Shopping Mall. The expert bartenders will be happy to make you a bespoke drink of your choice or you can choose from their eclectic cocktail menu. That's not the best part. Order a bowl of piping bowl of ramen to go with your cocktail! Yup, you heard us right. Slurp on mazesoba and bushi tonkotsu ramen from their sister establishment, Uma Uma Ramen. Ramen cocktail pairing is a match made in heaven — choose a light and refreshing cocktail to go with the rich and nutty tonkatsu broth.
Psst, their recently launched Happy Hour menu sees cocktails going from $14. Not a bad price to pay for brilliantly crafted drinks!
Address: 583 Orchard Road, Forum The Shopping Mall (enter through YOSHI restaurant, #B1-39 or via Uma Uma Ramen, #01-41)
Opening Hours:
Mon – Thurs: 6pm – 12 midnight
Fri – Sat: 6pm – 1am
4. Bar Stories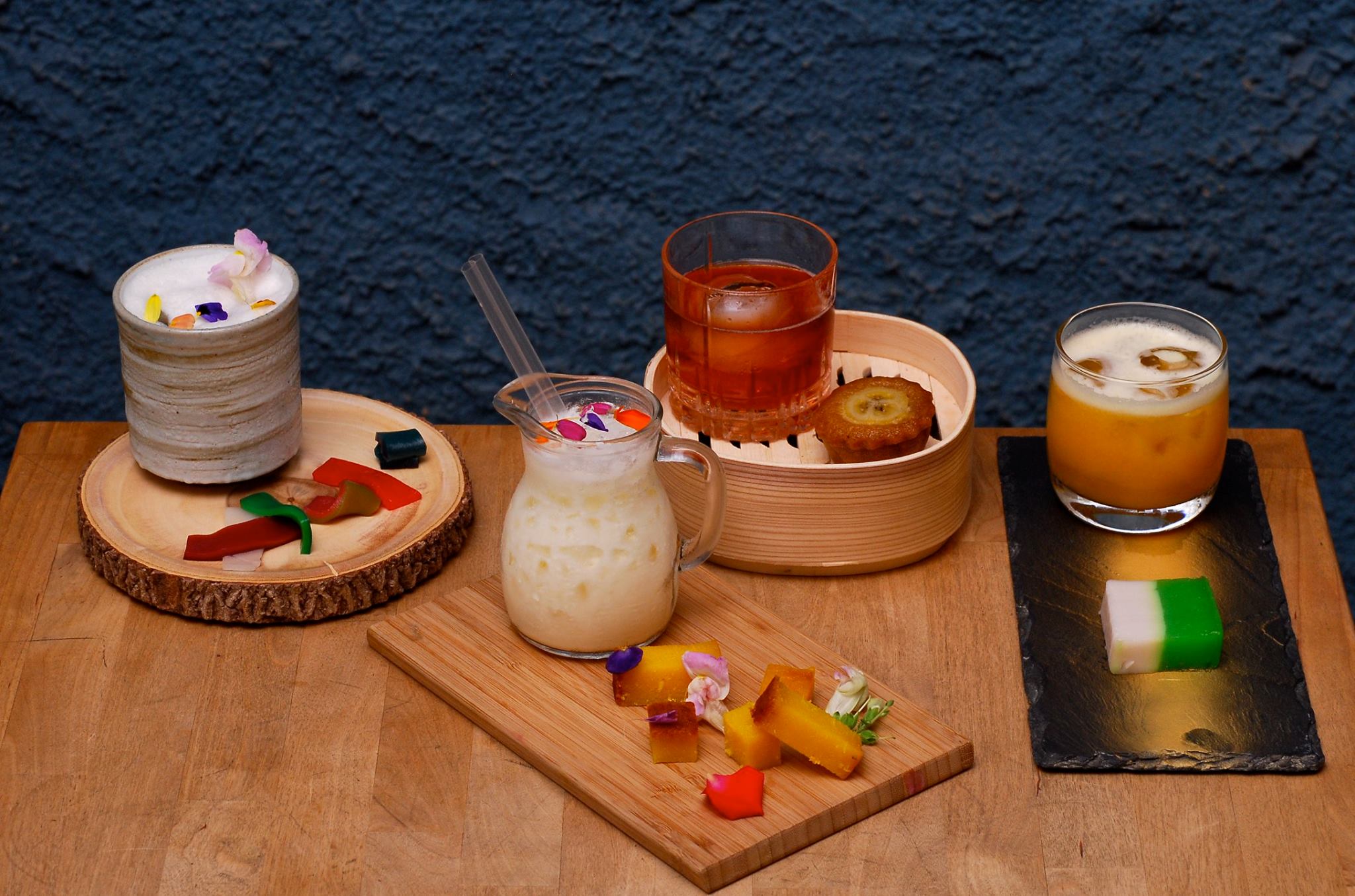 It can be hard to imagine that within the atmospheric Haji Lane, lies this quiet sanctuary of a bar. Keep your eyes peeled for a simple black and white logo with Bar Stories written in cursive. Head up the stairs and be greeted with a long and intimate counter bar and romantic corners, perfect for a quiet date night.
As with other bespoke bars in Singapore, the mixologist will ask for your taste preference — if you're in the mood for something sour, sweet, strong or light. Bar no reservations, challenge them and let them impress you with their quirky take on the drinks.
Don't forget to request a bar counter seat to watch the mixologists at their craft. After all, this is probably the best place to exchange those bar stories!
Address: 55-57 A Haji Lane, S(189248)
Opening Hours: Daily, 5pm – 2am
5. The Old Man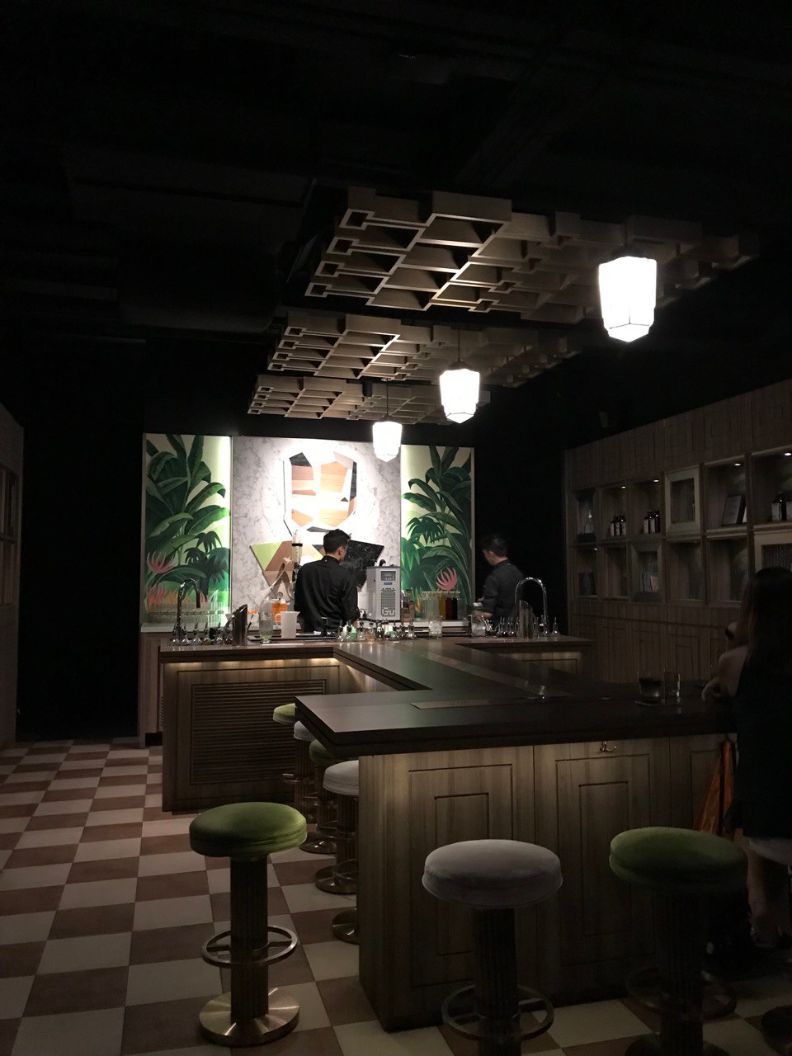 A hidden bar in Singapore inspired by Ernest Hemingway? Lead the way, please! The Old Man is named after his award-winning title, The Old Man and the Sea. Similarly, all the drinks are inspired by the author's texts who, by the way, was quite the drinks connoisseur back in the day. We tried the Green Hills of Africa — a refreshing, yet strong pisco sour made with turmeric and tamarind cordial.
Cocktails are affordable at $17++ meaning they're perfect for that girl's night out without spending a bomb!
Address: 55 Keong Saik Road, #01-04, S(089158)
Opening Hours:
Mon – Sat: 5pm – 12 midnight
6. The Secret Mermaid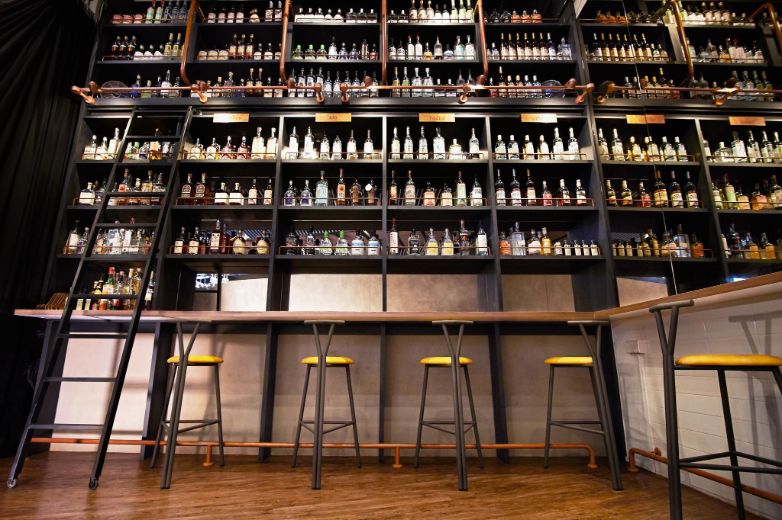 The Secret Mermaid is a Japanese restaurant (Shinkansen) by day and a watering hole at night. This is one of the hidden bars in Singapore that's in front of you but without the loud, in your face signs. It's behind a nondescript industrial door, so if you know (which now you do).
It prides itself on collecting a selection of American craft spirits including rare gin, vodka, rum and whiskey. Some of their signatures include Siempre — an infusion of garden vodka, avocado and pomegranate syrup and Mermaid Sour — featuring Koval 4 grain whiskey, mulled wine syrup, egg white and basement bitters.
Track down this 15 seater speakeasy bar in Singapore especially if you're looking to escape the after-work drinks crowd!
Address: Ocean Financial Centre, 10 Collyer Quay, #B1-09, S(049315)
Opening Hours:
Mon – Fri: 5pm – 11pm
7. The Spiffy Dapper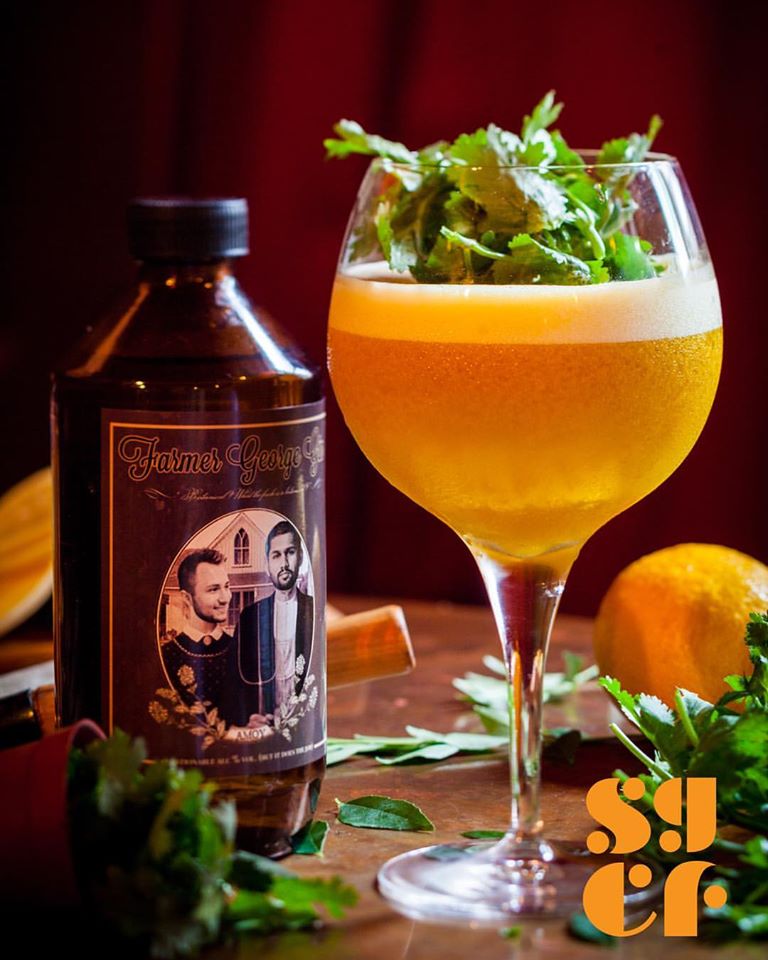 Formerly at Boat Quay, The Spiffy Dapper has since relocated to Amoy Street — on the second floor of a shophouse. Look out for 'The Dapper Coffee' signboard and head up the stairs. We hear this hidden bar in Singapore is quite a riot and hugely popular. Look forward to being served classic cocktails and innovative drinks. They are also big on gin and have a dedicated Gin Club — a masterclass conducted by founder George, who is quite a character! Don't just stop there. This bar also serves up some mean burgers for all you hungry troopers!
Address: 73 Amoy Street, Second Floor, S(069892)
Opening Hours:
Mon – Fri: 5pm till late
Sat – Sun: 6pm till late
8. Junior The Pocket Bar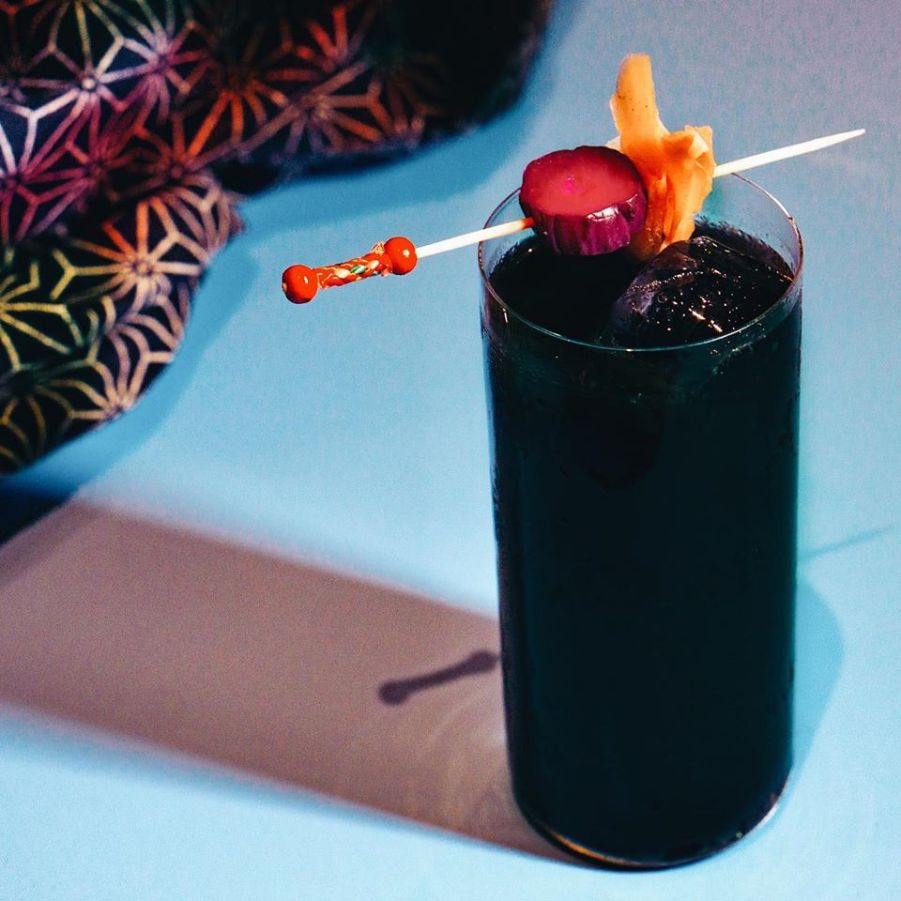 Junior The Pocket Bar is a speakeasy bar in Singapore that rotates its drinks, food and even its entire bar concept every few months! Popular themes in the past have put the spotlight on spirits such as mezcal, tequila's lesser-known but equally delicious sister.
Its minimalist entrance may be missable. Keep your eyes peeled for a white door in the back lanes of Tanjong Pagar and push past into a cosy, pint-sized bar. It only seats ten people at any one time so try to get in early for this one.
Address: 43 Tanjong Pagar Road, S(088464)
Opening Hours:
Mon-Sat: 6pm-Midnight
9. The Other Room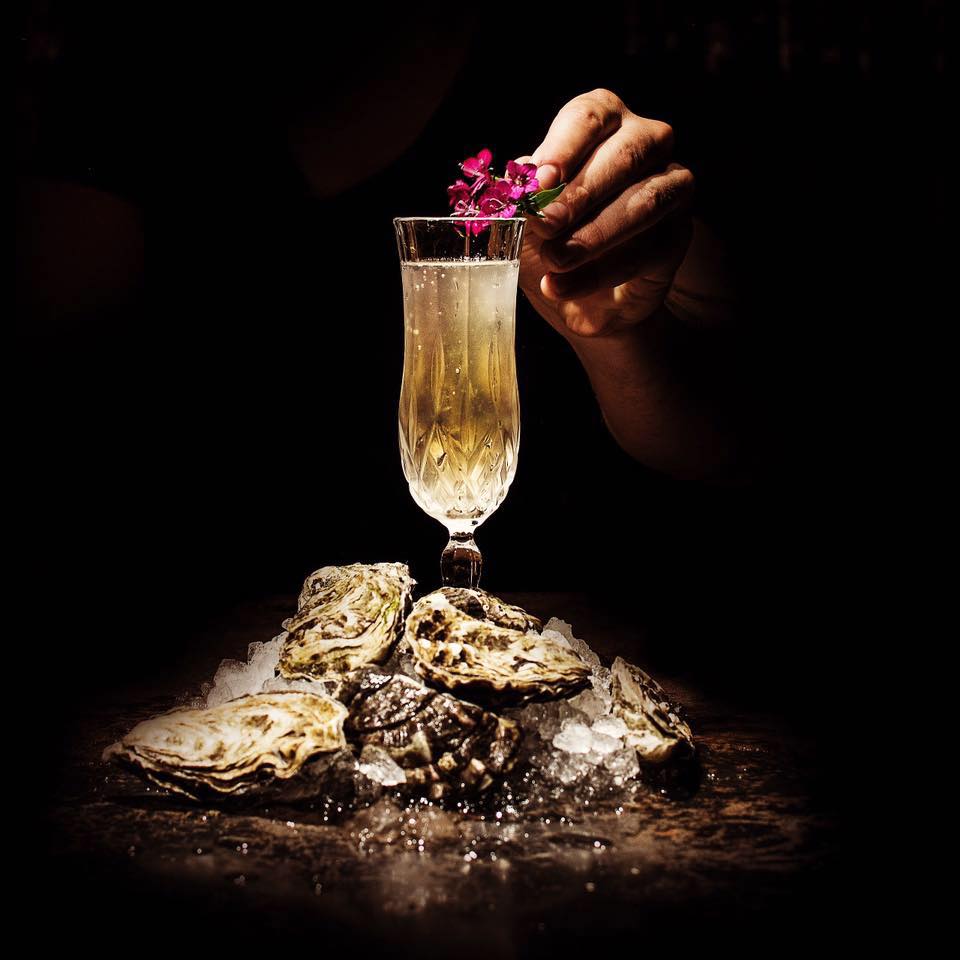 In Marriott Tang Plaza lies The Other Room, awarded one of Asia's 50 best bars 2019. By its hush-hush and understated presence, it seems the accolade is just but a ripple for them. Tucked away on the ground floor of Marriott, you can't just walk right in. There's a doorbell to be rung, velveteen curtains to be swept away before you can enter this shrine of pure guzzler decadence.
With over 150 spirits on the menu, it can get overwhelming to decide where to begin, let alone, end. But there's plenty of time. Sip on your complimentary drink and let the knowledgeable staff assist in matching your taste profile with a drink you'll love.
Address: Marriott Tang Plaza Hotel, 320 Orchard Road, #01-05, S(238865)
Opening Hours:
Mon – Thurs: 6pm – 3am
Fri – Sun: 6pm – 4am
10. Dosukoi Sake Bar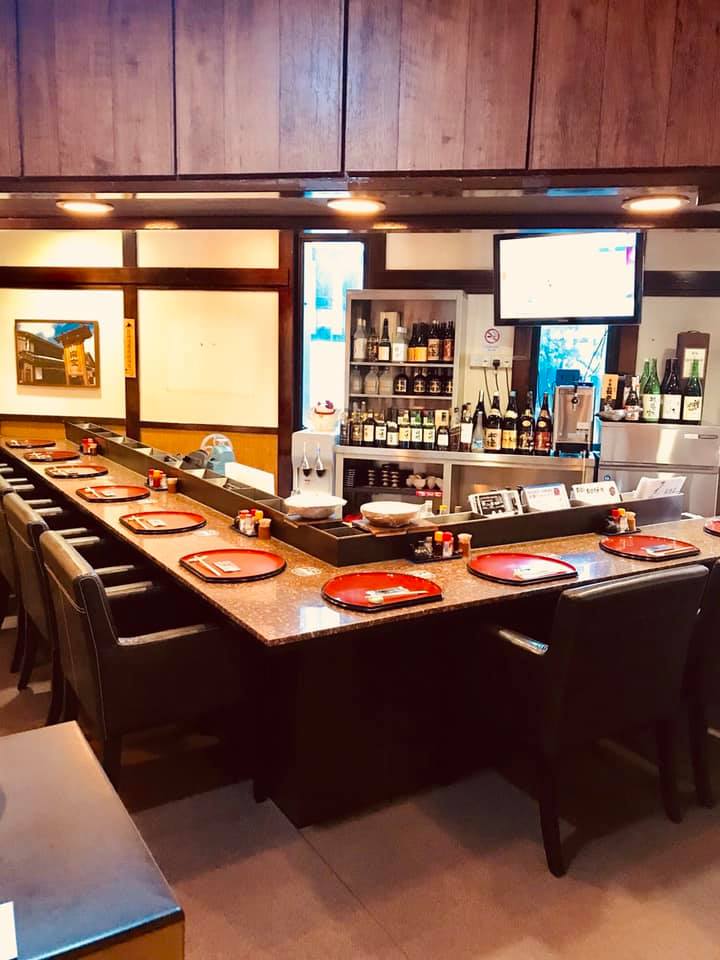 The Horse's Mouth is considered a contemporary izakaya but you might not have to look too hard for a more authentic version.
Situated in the basement of the dated Cuppage Plaza, it'd be easy to miss Dosukoi Sake Bar had it not been introduced to us too. Expect over 60 types of sake and pair with mains like grilled mackerel, teriyaki beef steak and grilled yellowtail cheek. Not sure where to start? Sit up at the bar counter and let the friendly staff guide your choices at this not-so-obvious hidden bar in Singapore!
Address: Cuppage Plaza, 5 Koek Road, B1-23/24/25, S(228796)
Opening Hours:
Mon – Fri: 6pm – 11pm
Hidden bars in Singapore offer nooks of escapism over some of the best tipples…
Go on a journey and discover what the best speakeasy bars in Singapore have to offer. If you've already ticked off several of these bars, then check out some of the best rooftop bars in town or continue the party at these best supper places for a late night dim sum or prata fix!