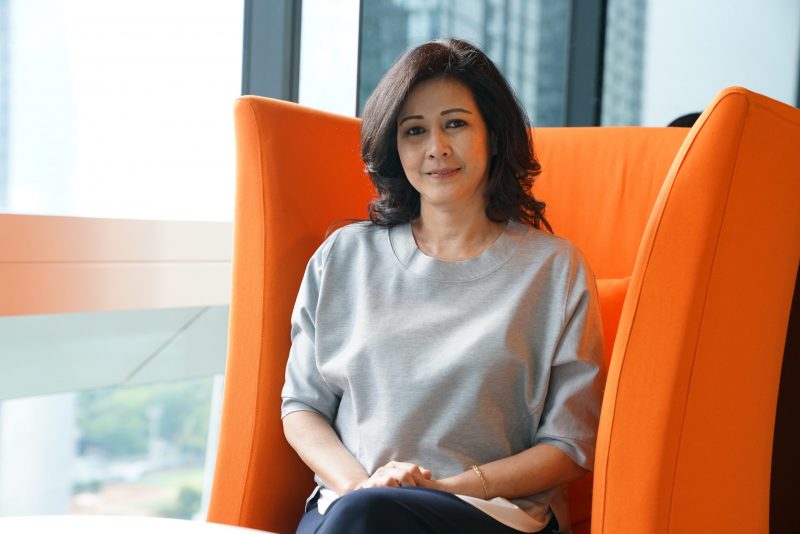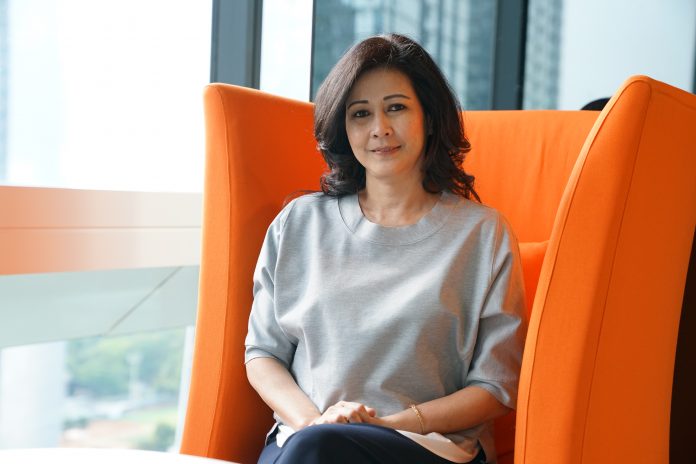 It was thundering outside with a howling storm. I was sitting cosily in a room on the 26th floor of the office while waiting for a very special lady to show up.
At 3 o'clock on the dot, she brought her own sunshine – in spite of the gloomy weather – and pulled it out of the bag as she came into the room in a bright yellow off-shoulder dress, which matched with the colour of her watch. Her scarf, printed with red tropical flower motifs, hang evenly on both sides around her neck. She's looking youthful and fashionable as always!
This lady is none other than Jenie Lim Simon.
More familiarly known as Bu Jen, she is the Head of Human Resource at Shopee Indonesia; her work revokes around the most crucial asset of the company — the people! I was humbled by the opportunity to have an insightful hour-long chat with her, of which I learnt about her story on growing up, working with millennials, and juggling motherhood and her career.
Growing up and rocking the Destiny's Child kind of 'independent woman'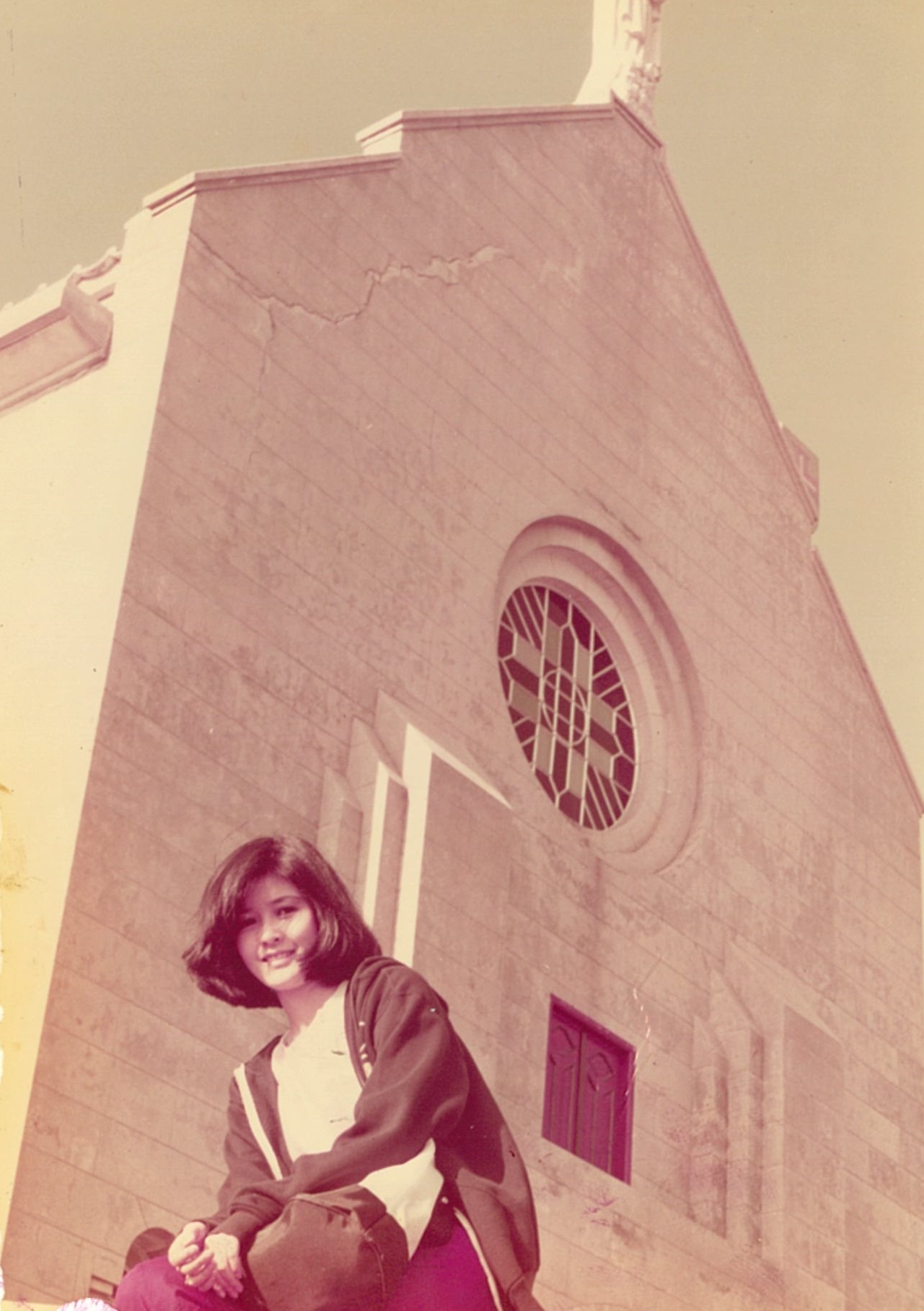 Jenie was born in Indonesia and bred in 'The Lion City', having moved to Singapore since she was seven. Right as she graduated from university, her parents, being fairly conservative, asked her to return to Indonesia as a full-time homemaker instead of a career woman.
Yes, Jenie did leave for her homeland, but under her own terms – she wanted to work and pursue her dreams found outside the four walls of the home.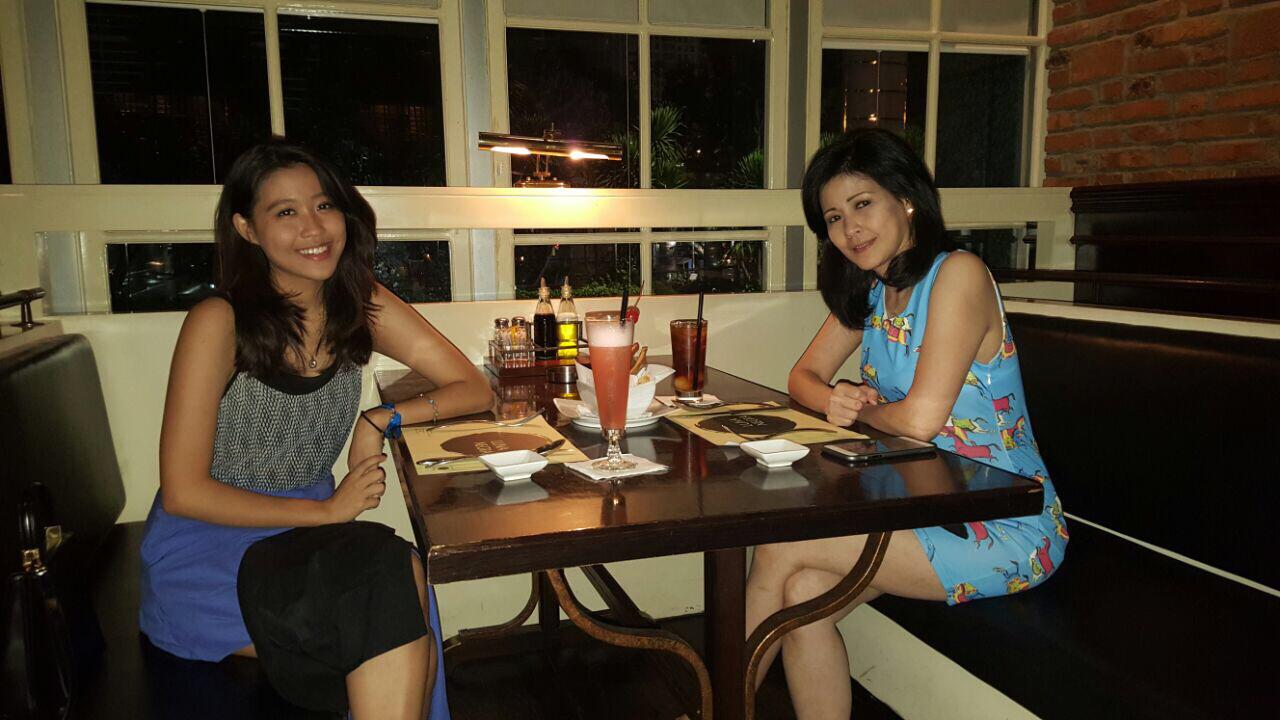 Indeed, some people revere a fictitious notion of a male breadwinner model; as per them, the father earns the money and the mother stays home. Jenie, however, doesn't give any credence to it.
Just like Destiny's Child's Independent Woman, which pays tribute to all strong, independent and self-sufficient women, Jenie believes that against all social currents, she, as a woman, is able to independently earn her keep instead of relying on men. Her burning desire to be independent has served her well; it has given her more confidence and freedom. 
Little did she know, that as she made that bold decision as a young adult, the same sense of courage would later be passed on to her own daughter, who now works and lives in Singapore. 
Being a mother at home and at work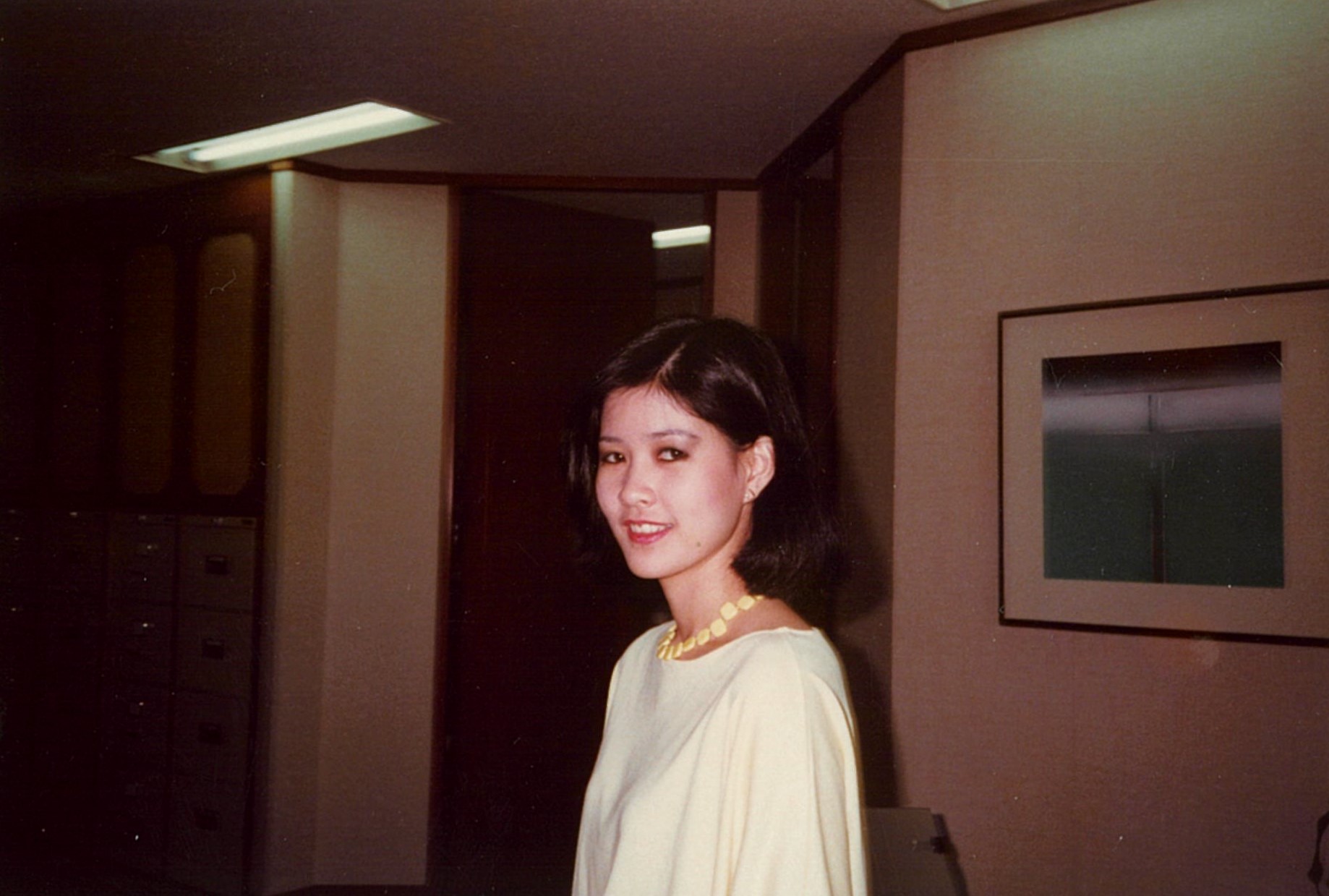 Looking back at her career, Jenie has been working in multinational companies from the start. She has worked in various fields, starting out as an office manager in a law firm to holding her current position as Head of HR in an e-commerce company.
For her, the biggest and most obvious differences between the e-commerce industry and other companies are the informal working atmosphere and employee composition.
"As a junior in the law firm, I was once asked to represent the company for a meeting. I turned up in a bright green suit. My boss came to me and lent me a black scarf to wrap myself up. Can you believe it?!" she shared while laughing heartily.
But then again, it's a law firm. Everything abides by the law, no?
While other companies are leaning towards the mature side, Shopee is overflowing with millennials. Be that as it may, she finds herself at ease around millennials. She thoroughly enjoys working with them and admires their ambition, alacrity and creative minds.
Plus, she has two millennial children, so she can't help but feel like a mom sometimes, even at work. She shared that working with millennials makes her feel young, vibrant and happy. Their energy overflows into her daily work life, filling it with laughter and happiness.
Striking the perfect balance between work and family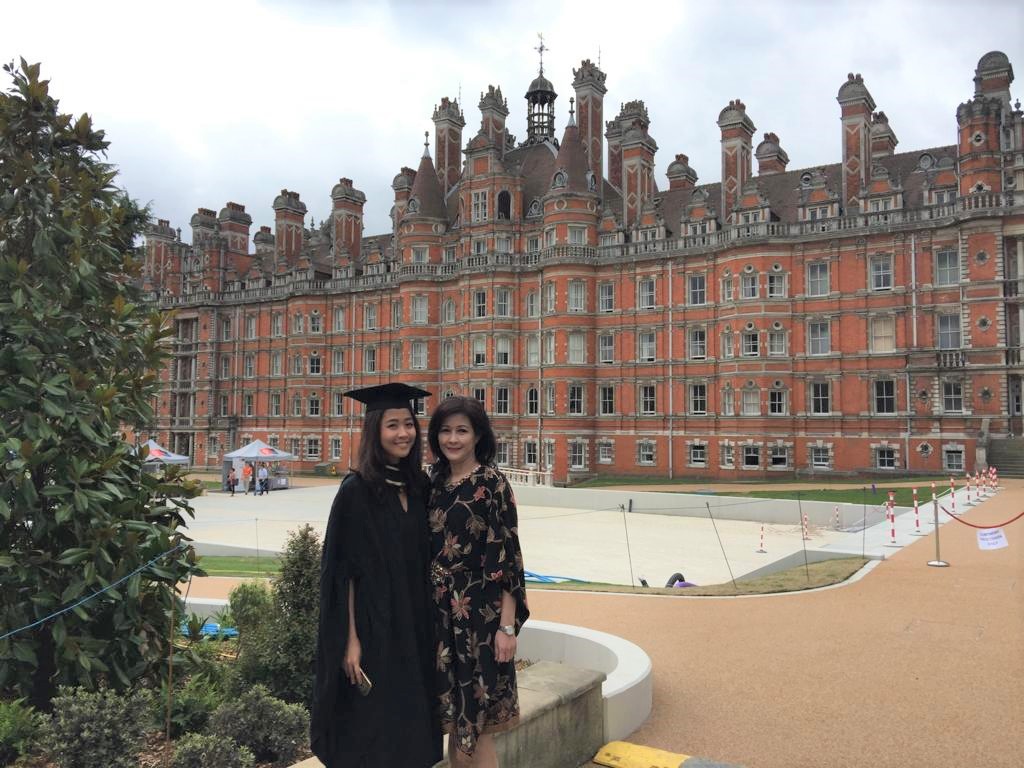 During her children's early school years, Jenie struggled to strike the perfect balance.
Career and family life seemed at odds for a time, but eventually, she was able to make the conundrum work for her. Luckily, the distance between her office and her children's school was short, so the school drop-off and pick-up routines were etched in stone. Plus, Jakarta's traffic was not horrendous yet!
Dinner time was considered sacred, and so Jenie made it a point for everyone to gather regardless of impending commitments. So was the habit of vacationing together during holiday seasons. The tradition continues to linger, even as both her children have grown up and left the nest.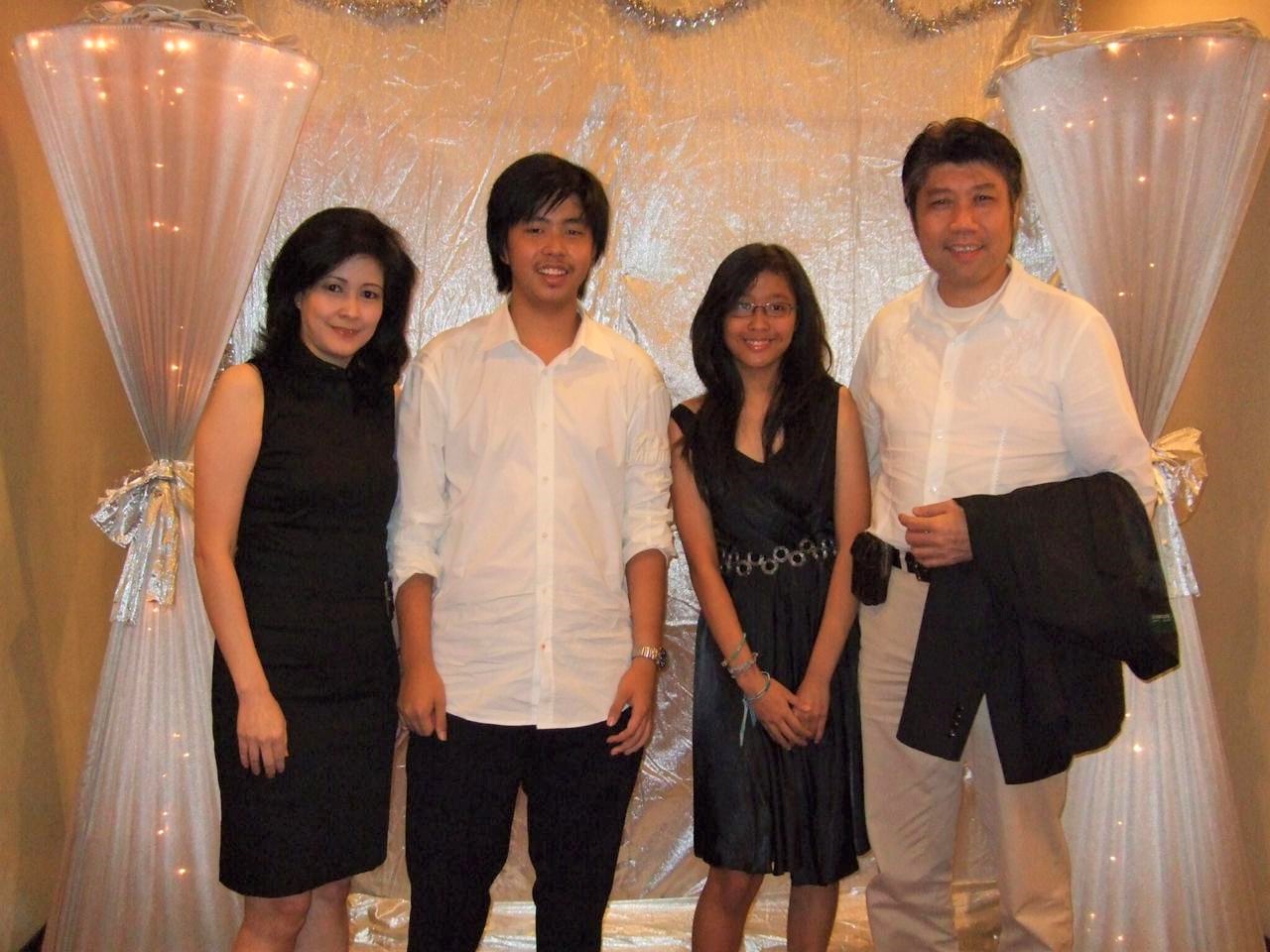 Of all the lessons Jenie has ever learnt in combining both worlds, she shares the most important: understanding how to manage her time, learning to prioritise, and embracing both her strengths and weaknesses.
And now that this Head of Department's children have grown into independent professionals, Jenie is re-transitioning into another season of her eventful life.
"I'm grateful for the things I have in life: two adorable and successful children, a loving and caring husband, as well as a satisfying career. I've learned to take things one day at a time. And that, for me, is enough", she explained with a smile.
---
Keen to experience a fruitful working environment with ambitious and creative-minded millennials? Visit our careers page and join our vibrant team!