Technology for daily commuting sure has come a long way since the first use of farecards in 1987. As part of EZ-Link's attempt to modernise its fare payment system, the company launched the EZ charm — a trendy upgrade of the original EZ-Link card design!
Besides providing the obvious benefit of allowing owners to conveniently bypass fare gates without whipping out their card, they double as fashionable trinkets with their limited edition themes and designs. Looking to buy EZ charms for yourself? Read on for our list of must-own EZ-Link charms in Singapore!
1. Wonder Woman EZ-Link Charm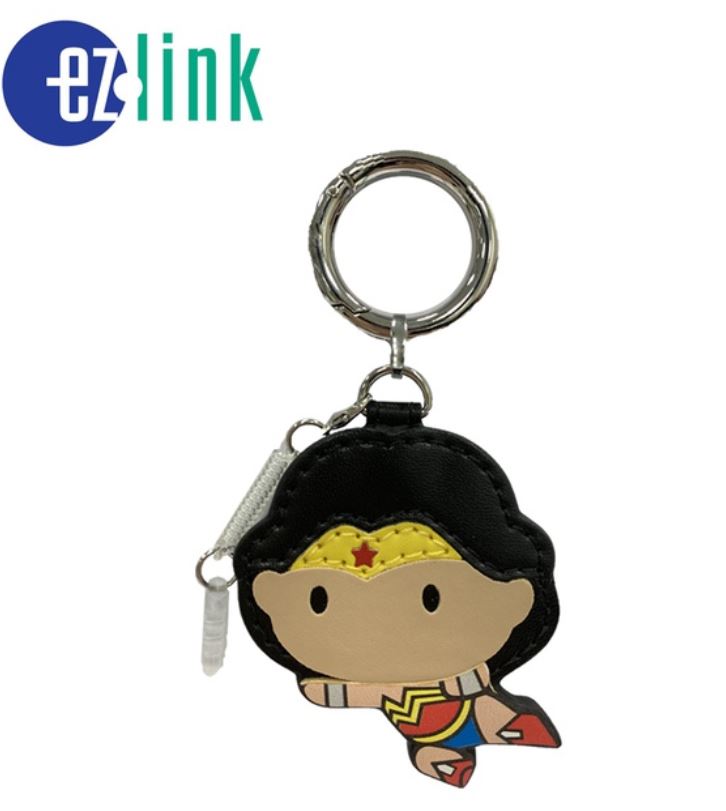 Fans of DC Comics can rejoice as the Wonder Woman EZ charm swoops in to save us from daily commuting inconveniences! Capitalising on the popularity of the 2017 superhero flick, the Wonder Woman EZ charm remains faithful to her comic book likeness and shows the Amazon Princess in her classic red, blue and gold outfit. It also adopts a big head and small body, caricature-like design, making the charm even more adorable!
2. Snorlax EZ-Link Charm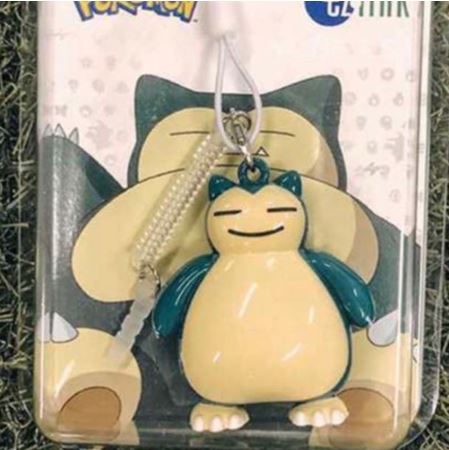 Give everyone's favourite sleeping giant a new home on your phone when you buy a Snorlax EZ charm! A fan-favourite among Pokemon enthusiasts, Snorlax is beloved for his cuddly appearance and laidback lifestyle of eating and sleeping. While we felt it was a missed opportunity to use a plush-like material to highlight Snorlax's fluffy tummy, it's still a must-own EZ charm for any Pokemon fan!
3. Hello Kitty EZ-Link Charms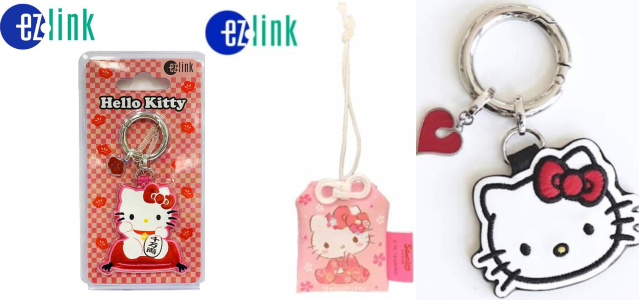 No EZ charm list would be complete without Hello Kitty EZ charms! Regardless of how you feel about the cat-like character, you can't help but admire how many different variations of Hello Kitty EZ charms there are on the market. From fortune to omamori (Japanese amulet) charms, there'll surely be long queues when there are mentions of Hello Kitty merchandise for sale!
4. Tsum Tsum EZ-Link Charms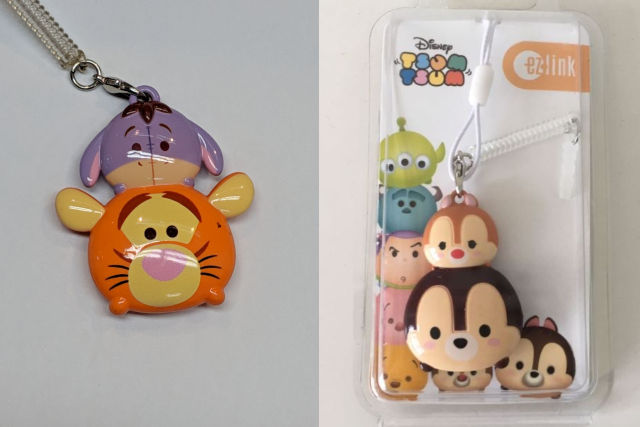 Originating from Japan, Tsum Tsum has taken Singapore by storm, with jewellery and festivals dedicated to the beloved Disney characters. Thus, it's no surprise how Tsum Tsum EZ charms have become so popular among daily commuters. From Chip and Dale to Eeyore and Tigger, keep your eyes peeled for upcoming EZ charm releases so you won't miss the chance to buy one with your favourite characters!
5. Olaf EZ-Link Charm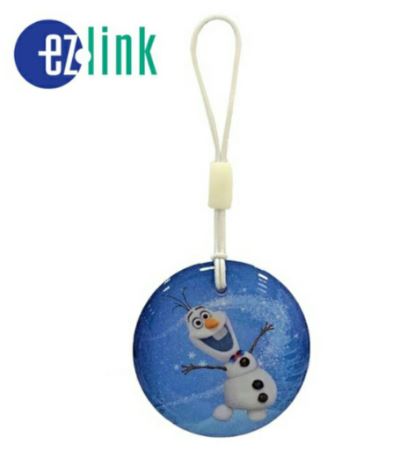 An Olaf EZ charm would be the perfect gift for any Frozen fan, young or old! Featuring Frozen's titular comedic relief character, the Olaf EZ charm fits snugly by any phone given its pocket-friendly circular design. The charm even has a pearlescent effect, an added design to perhaps remind owners of Olaf's enchanting personality!
6. My Melody EZ-Link Charm
Sick of all the Hello Kitty EZ charms flooding the market but still a hardcore fan of Sanrio characters? Why not check out My Melody EZ charms? This time around, Hello Kitty's cute white rabbit best friend takes centre stage here! This EZ charm, in particular, comes in two styles, both sporting a soft fabric material and flat design, making them easy to carry about.
7. Pikachu EZ-Link Charm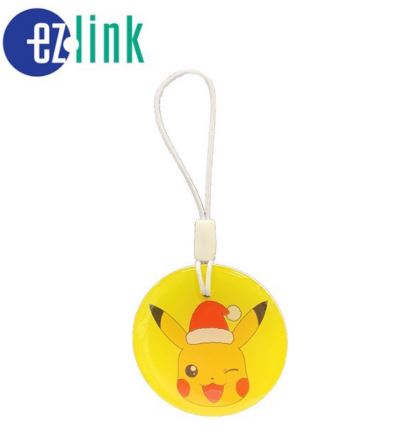 Although the holiday season is over, this doesn't mean you can't rock a Christmas-themed Pikachu EZ charm! Placing the spotlight on the iconic yellow mouse, the Pikachu EZ charm portrays the playful Pokemon winking while donning a festive Santa hat. While some might dislike its basic round design, it's a plus for fans who don't fancy having Pikachu's ears swinging against their phone screens.
8. Craftholic NETS Flashpay Charm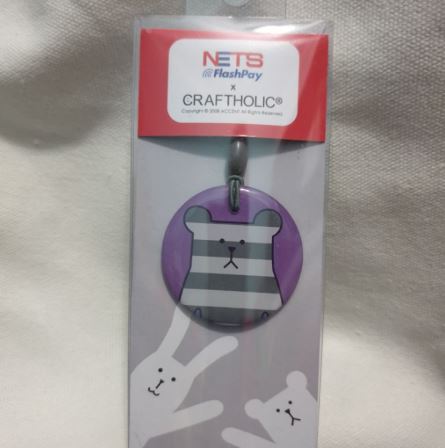 To ride on the hype of EZ charms in Singapore and to brighten your daily commute, NETS Flashpay released their own charm sets. They've partnered Craftholic to release Craftholic charms which feature the adorable striped bear alien, Sloth! If you're up for something other than the EZ charms with Sanrio characters, definitely consider buying this NETS Flashpay charm!
9. Elmo NETS Flashpay Charm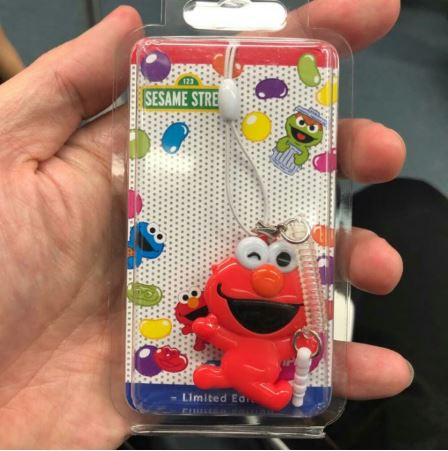 Sesame Street's Elmo has become such a pop culture icon that most are bound to recognise the sight of the furry red muppet from a distance! Fans will be glad to know that this Elmo charm depicts a jovial Elmo jumping for joy. This would make a great gift for anyone who grew up with Sesame Street or for little ones who love humming along to the theme song of Elmo's World!
Looking to keep up with EZ-Link's newest EZ charms? Check out the official EZ-Link store and our wide array of EZ-Link cards and charms for various offers so you don't miss out on any limited edition EZ charms and even EZ-Link card designs!
If you're considering other ways of making daily life more convenient and maximising your time spent, why not read on setting up your own home gym in Singapore so you can cut down on travelling time to and from fitness studios!