<![CDATA[
Team work makes the dream work
If you haven't already heard, Shopee is currently having its prelude sales to our annual 11.11 big sale! Our teams have been working so hard, and we thought we'd do a little something special to appreciate everyone. 
Surround yourself with the dreamers, the doers, the believers and thinkers; but most of all, surround yourself with those who see greatness within you, even when you don't see it yourself. – Simone Biles
Check out some of our eager-beaver dream teams who bring life to our
Shopee app
 and the eCommerce sphere!
---
Creative team, Indonesia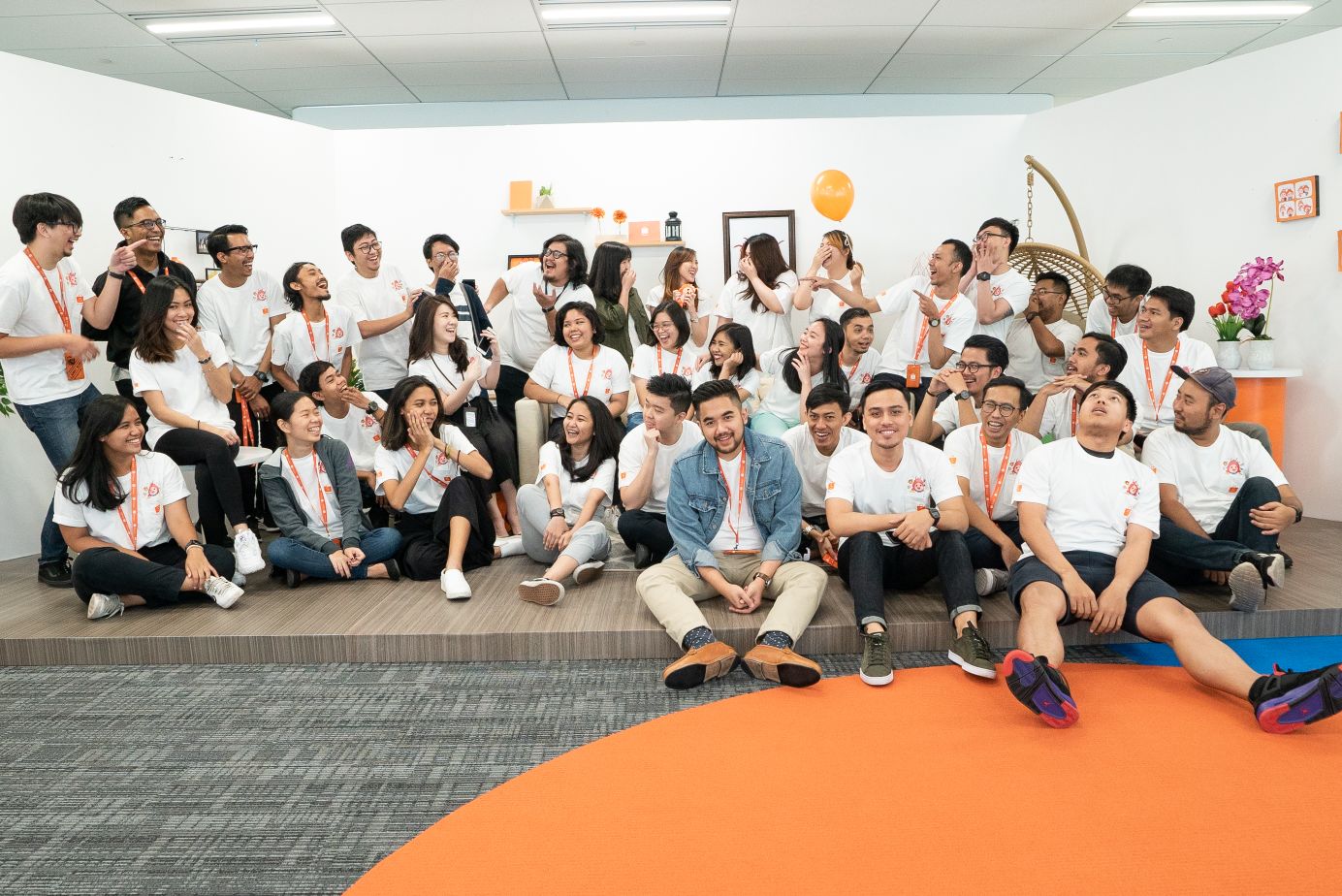 "We support Shopee's 11.11 sales campaign by bringing Shopee to the masses. We present a united Shopee brand image through internal videos, campaigns, external branding and social media. We work together to create a strong presence in both the offline and online spheres.
Ideas don't come easy. We experience creative droughts sometimes, but we overcome that by actively looking for inspiration: references, visuals, articles. Continual learning is something that keeps us humble and motivated – it gives us the space to admit our mistakes, grow from them and do better the next campaign. It's also the DNA of our Creative team – that's how we outdo ourselves with every new project!
To our Dream Team: On your own, you're committed to your craft; together, we're connected to a purpose. Whilst viral content gives us great satisfaction, you're our pride and joy when it comes to teamwork. Thank you for working hard, for supporting each other generously, and for cheering each other up!"
– Septian Maulid, Caroline Sugana, Caesario Caesario, Henrikus Andrian
---
Marketing (Community) team, Malaysia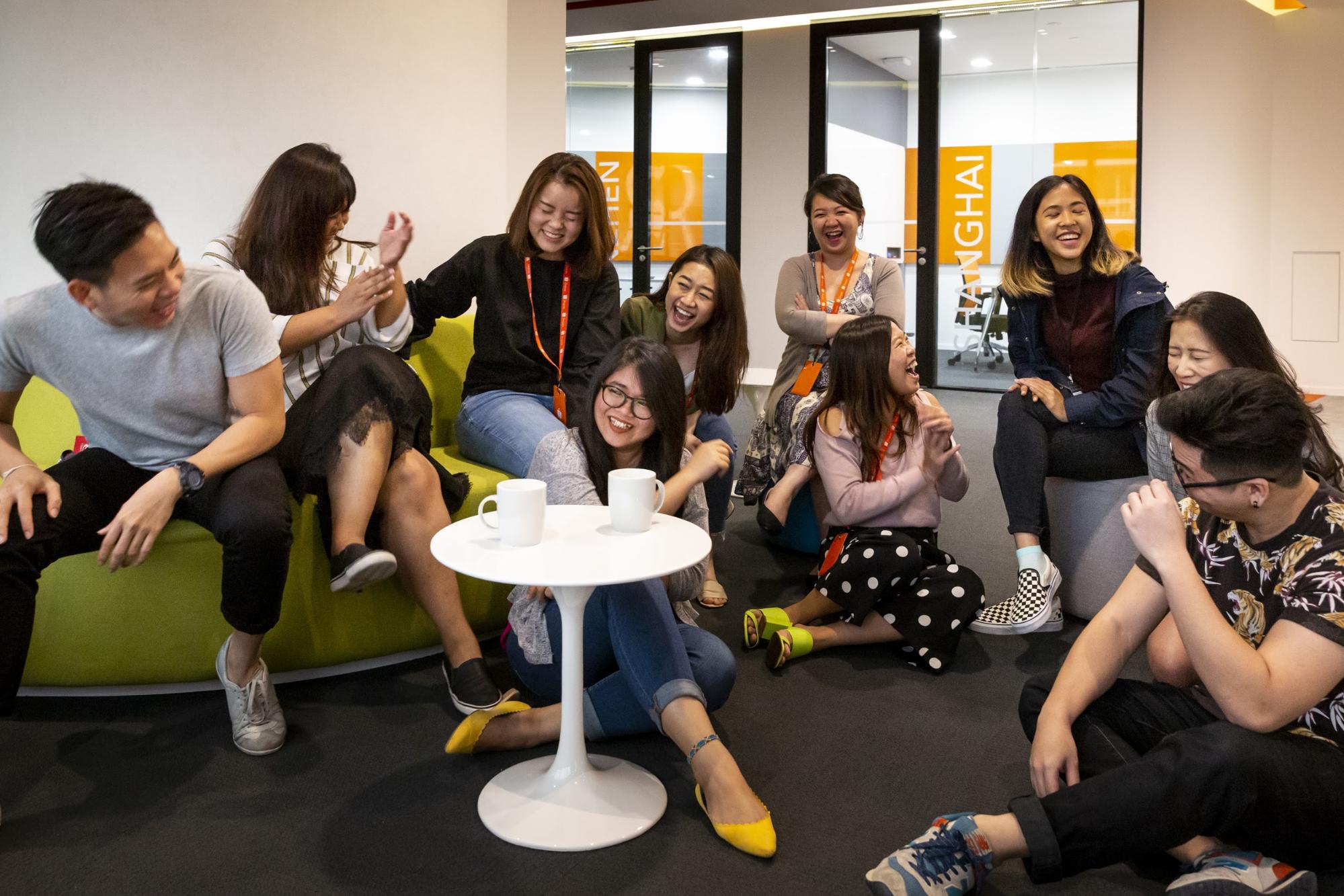 "I support Shopee's 11.11 sales campaign by curating creative content for Shopee's digital platforms. Does the @shopee_my Instagram name sound familiar? What about our Facebook live videos? Yes, I work together with the Campaigns, Business Development and Graphic Design teams to make them possible!
Sitting in the lecture halls studying Accounting & Finance, I never thought a Digital Marketing career would be possible. It somehow happened, and I'm so thankful. I love finding new ways to get campaign messages across, and I really enjoy getting creative with promoting brands on our pages. I've always been interested in the eCommerce industry; to actually be in the thick of it is beyond exciting. Talk about a dream job!
To my super sweet team: I'm so grateful that we help and support each other in every way possible. Not once have I been left in the lurch to fend for myself. My time in Shopee is infinitely better with all of you around – thank you for making work extra fun!"
– Khor Xin Yu
---
Cross-Border team, Philippines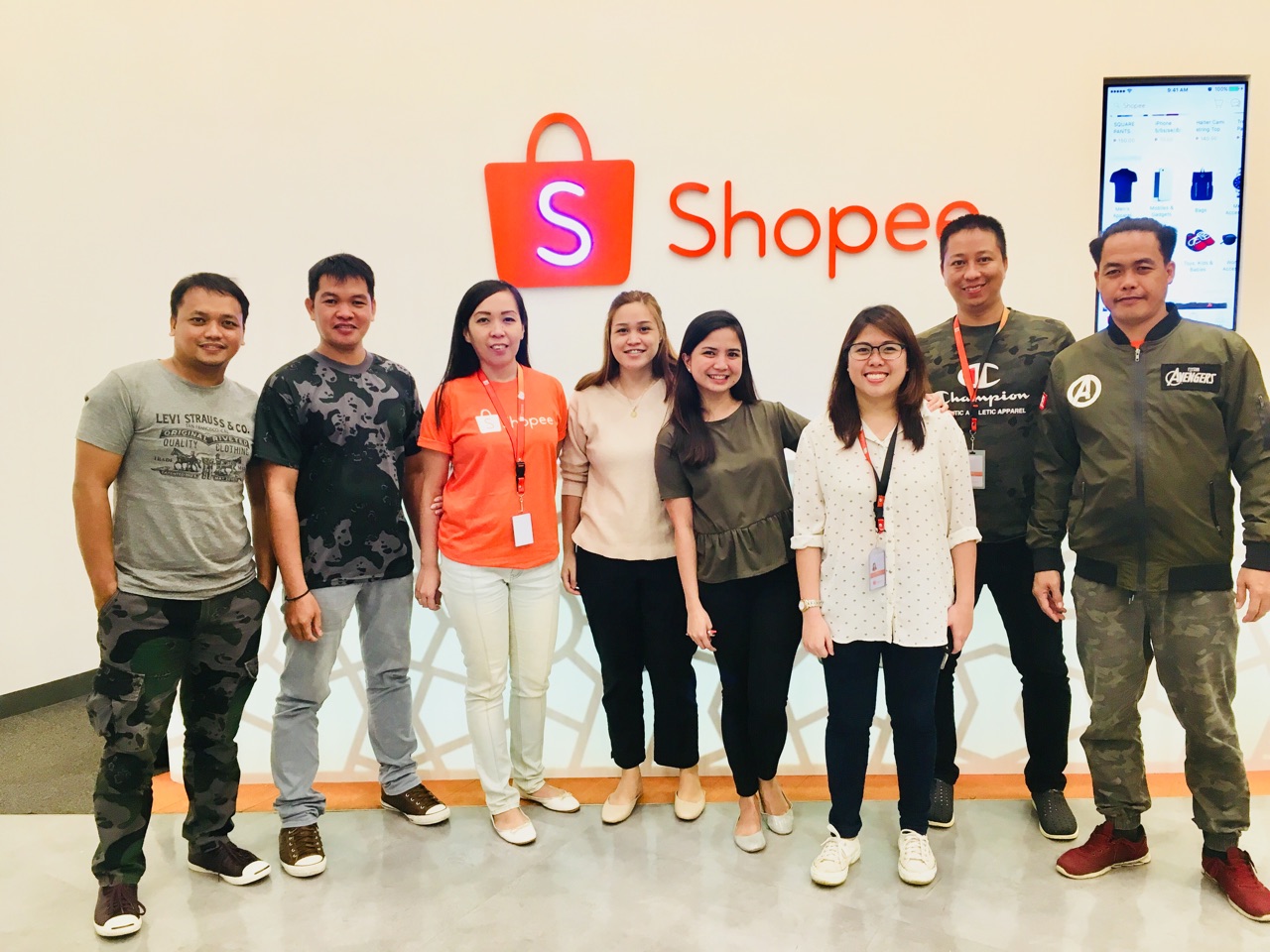 "I support @Shopee's 11.11 sales campaign by making sure all orders are fulfilled. Together with my team, I work international sellers to continually improve stock availability, shipping speed and service quality. I also push our internal and external delivery partners for complete deliveries and shorter delivery lead times.
I started the Shopee Philippines' Cross-Border team from scratch. Back then, it was a one-man show. I took direction from the Regional office based in Singapore, and eventually hired members to take on specialised roles, such as analytics and order movement. Karen Perez, thank you for giving me this role. You believed in me, and I hope I'm doing you proud!
To my team: Every single one of you matters to me. Whenever something needs to be done, you'll do it gladly with no complains. No matter what you're facing outside of work, you still give your very best. Your joy and hard work inspires me. Let's make this 11.11 a good campaign, and look forward to every cause for celebration in future!"
– Mela Torres
---
Online Marketing (Brand & Growth Marketing) team, Singapore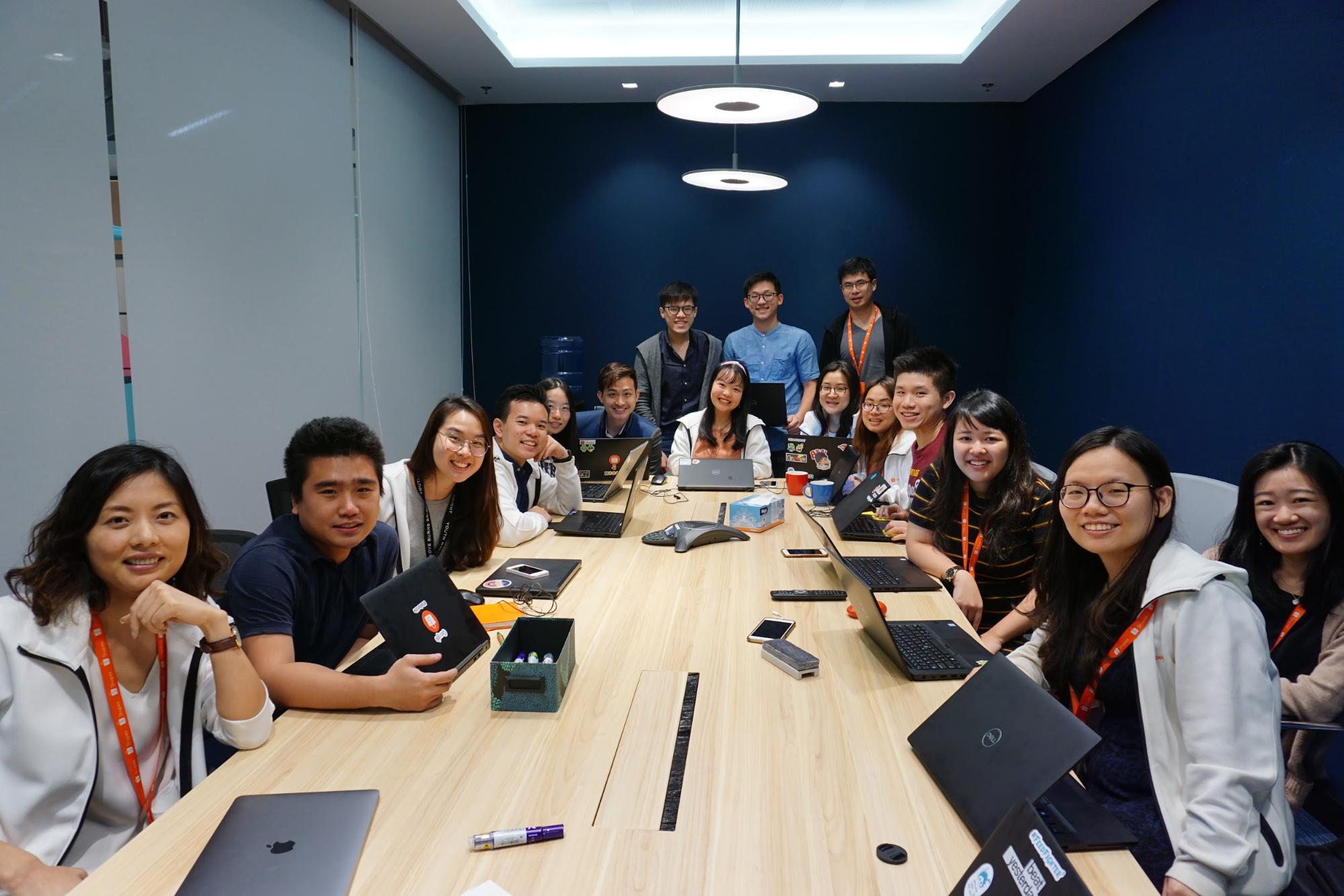 "I support Shopee's 11.11 sales campaign by delivering advertisements on social media and influencing users to shop with us. For instance, if a user bought a mobile tablet 3 months ago, I'll wire our 11.11 Electronics Day (7 Nov 2018 for Shopee Malaysia) advertisement to his Facebook page. I also track ad performance – if a certain advertisement isn't doing well, I'll either change our targeting strategy, decrease our spending or find another solution. There're many ways to get to Rome!
I'm often asked, "Shawn, how did you get into Brand & Growth Marketing?" I studied Information Systems Management and Marketing in school, did a digital marketing & SEO internship at an SME, and earned a doorway to even more learning opportunities at Shopee.
I'd especially like to thank Amy Pham, Louis Kartason, Michael Liauw for being so willing to teach. They're consistently patient and very open about sharing their knowledge. I'm grateful for my team as well – we're all close friends who really care for one another, and I can't imagine being at Shopee without them."
– Shawn Lau
---
Business Development (Health & Beauty) team, Thailand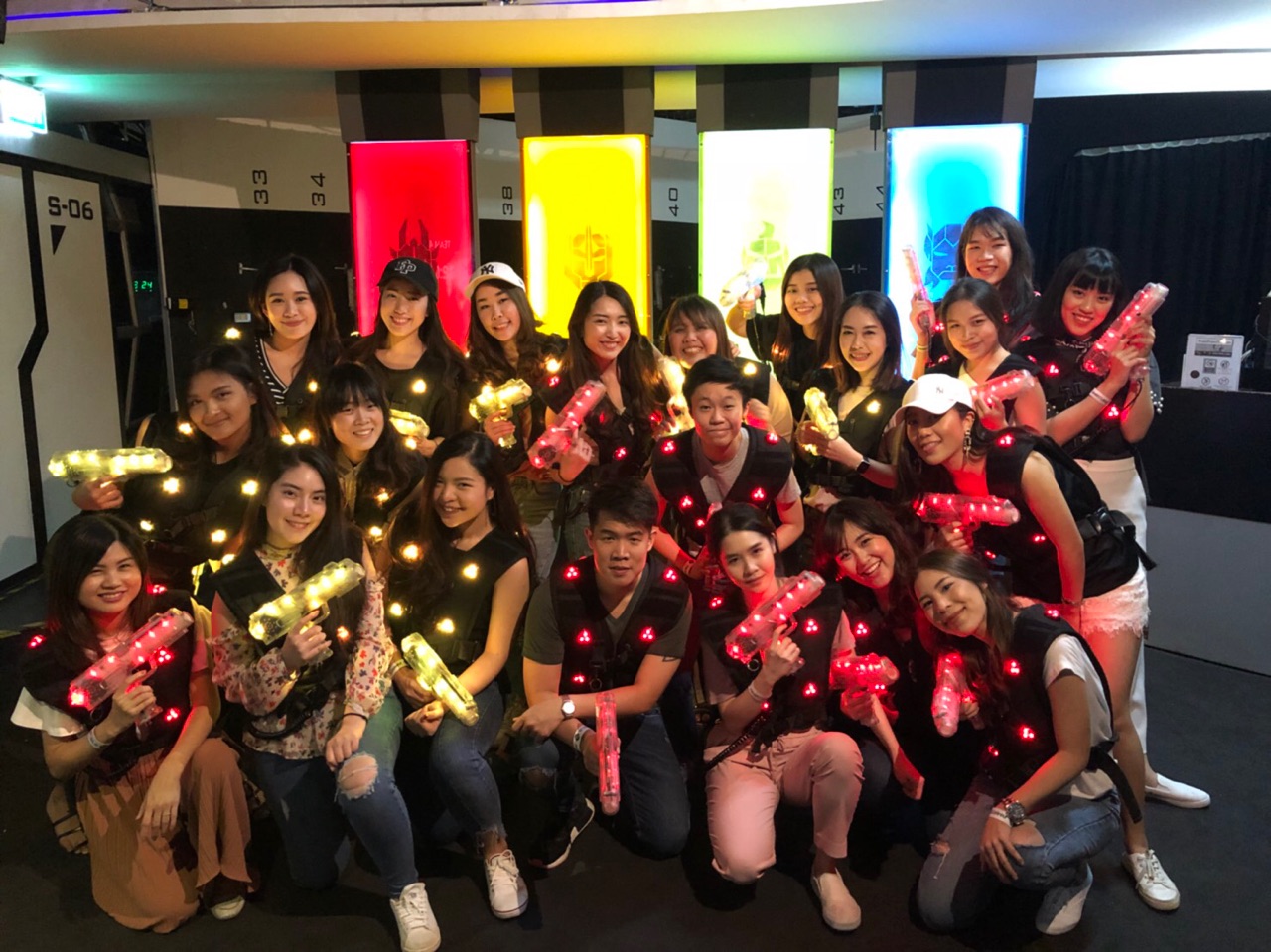 "I support Shopee's 11.11 sales campaign by providing users with a wide range of Health & Beauty sellers and products. I work on flash sales, and negotiate with corporate partners such as Unilever, Johnson & Johnson and Procter & Gamble to provide discounts of up to 90% off. Watch out for our
฿
11 deals on 11.11's Health & Beauty Day (8 Nov 2018)!
My advice to young people is to be patient and be willing to try everything. I've done merchandising for many other categories like Kitchen Furniture, Small Appliance, and Food & Beverage. It took 10 years for me to find my best fit in Health & Beauty, and I'm glad this is what I get to talk about everyday. It's never too late – just keep working hard and looking out for opportunities!
To my team: Whilst facing many challenges, we've grown significantly this year. I'm so proud of everyone, and so amazed by your hard work, commitment and passion. We're truly a family, and we'll overcome every obstacle because we're the best team! Kob khun na ka!"
– Chanpicha Yanu
---
Have a DREAM TEAM to share? Upload your photos to LinkedIn and add the hashtags #lifeatshopee #Shopee1111 #DreamTeam! <3
]]>