<![CDATA[Looking for unique birthday party ideas in Singapore? Depending on who it's for, we've got 7 ideas you can explore for 7 special people in your life. The bigger the surprise, the more complicated the planning but fret not we have done some preliminary planning for you to start with!
1) For your Other Half — Sail away together
[caption id="attachment_21004" align="aligncenter" width="1024"]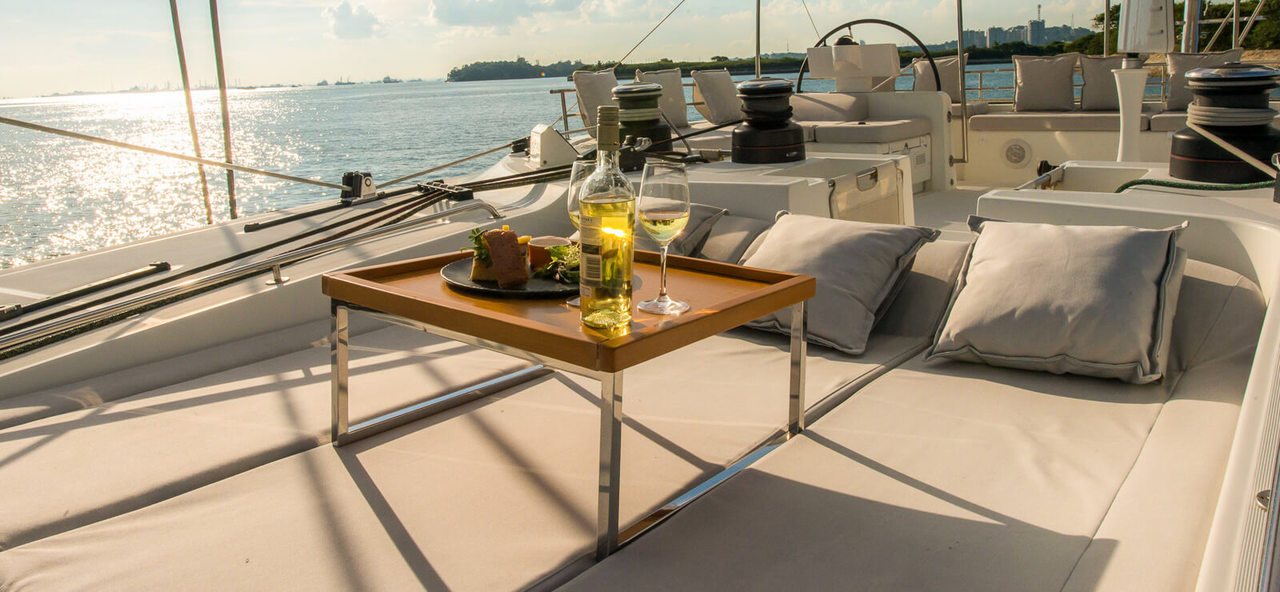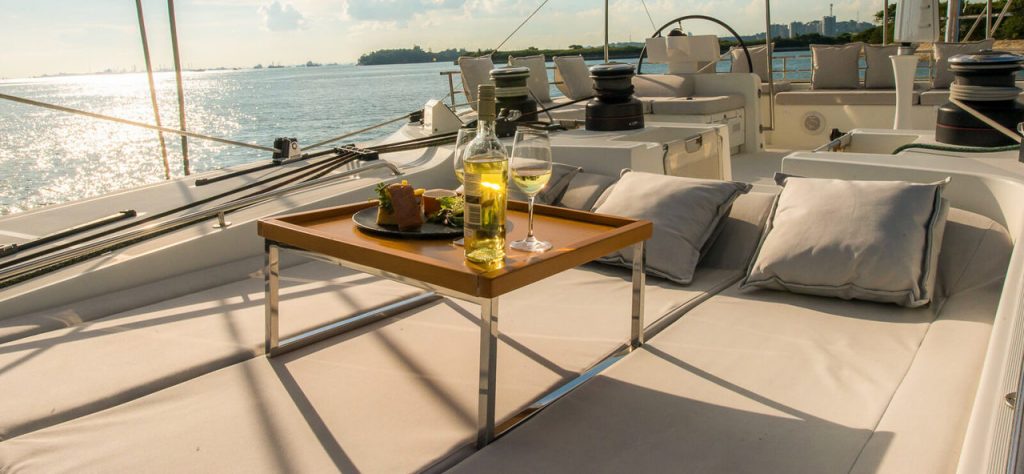 (Credit:
Yachtly
)[/caption]
Uninspired by the usual staycay ideas? Or bored of the standard birthday dinner and drinks? We've got a birthday party idea in Singapore that will throw everything else out of the water! Why not organise a surprise yacht party instead!
Bring your partner to Keppel Bay for a romantic meal, just the two of you. Make it seem like that's all there is for their birthday!
Go for a stroll near where all the yachts are docked and ultimately surprise them by getting onto a yacht yourself!
If you want, invite your friends and make a party out of it (it's also cheaper!). Or simply spend a romantic time sailing to Singapore's nearby islands and catching the sunset!
2) For your children — The kidnap plan
[embed]https://www.facebook.com/clipnclimbhometeamns/videos/893929640780652/[/embed] We realise the words, 'kidnap' and 'child' should never be used in the same sentence but with this birthday party idea in Singapore, you'll now have a special reason to do so! If your child's birthday is coming up soon, curate a day filled with activities they love! You don't have to splurge on a grand birthday party at home with tons of guests. A party can just consist of you and your child! Kidnap them from the routine life they know and spend some quality time instead!
Take the day off and pick your child up from school. They will be surprised to see you and even more excited to leave school early!

If your child loves bouncy castles, bring them to any one of these

indoor playgrounds

for a day of fun! Have slightly older kids? Why not take things up a notch and challenge yourselves to a Clip 'n Climb session at HomeTeam NS — a climbing playground for both adults and kids!

Now that you've both worked up an appetite, pick a kids-friendly cafe like Cafe Melba where your child can continue to play in the cafe's outdoor play area while you take a breather

Time for their gift! Instead of that latest video game, why not get them a book? Check our

list of kids bookstores in Singapore

– they're quirky and fun and will definitely capture the attention of your little ones! Need help picking a

kids' book

? We have that covered too!

While your child is browsing for books, check whether your next surprise is ready, waiting at home. Once home, your child may think it's the end of their birthday surprise but wait till they see their best friend in the house! End this birthday party with a playdate, some cake and your child's content face!
3) For your best friend — The grown-up soiree
[caption id="" align="aligncenter" width="500"]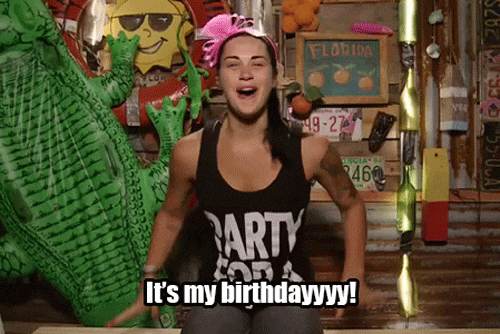 (Credit:
Party Down South
/ Giphy)[/caption] Now, with friends, often you're your true, uninhibited self. If it's your birthday, you're going to want to announce it's your birthday and you're going to want to make sure that your close friends throw a hell of a party for you! And we fully agree they should! So, the same is expected from you! Check out this birthday party idea in Singapore for your best friend!
Get everyone to dress up and follow a set theme — perhaps the characters of your friend's favourite  Netflix series at the moment!

Indulge in cocktails, cheese and a meat platter — we're thinking a bit atas here. You could even hire a mixologist for the night!
Rent a party bus and hit Singapore's nightlife spots or stay in and play party games; good ol' Truth and Dare maybe?
4) For your parents — Everyday surprises
[caption id="attachment_21011" align="aligncenter" width="674"]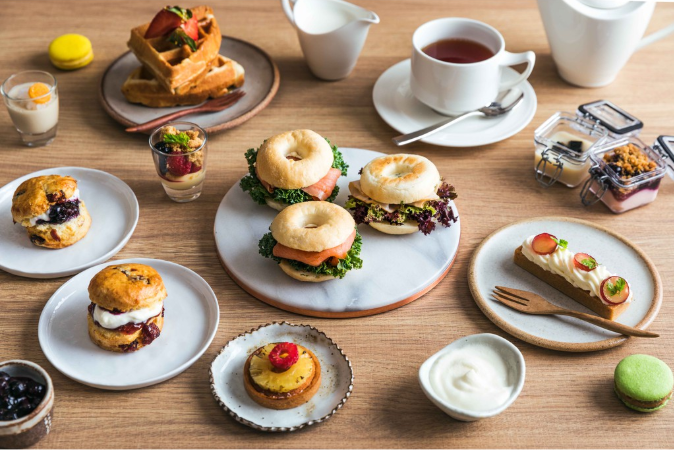 (Credit:
chopevouchers
)[/caption]
Now, this is no easy one. However much you splurge on your parent's special day, it will never match up to their investment in you. Time, however, is something they will appreciate, so put aside plenty of time for this birthday party idea in Singapore we've planned for your parents!
Plan a week long of little surprises and gifts leading up to their birthday. Let them come home and find a small something — be it pictures of your times in the past or little trinkets or food they like
One of the surprises could be to make the traditional breakfast in bed for them but Singapore style — kopi and toast in bed anyone?
Sign up for a one-day baking class with your Mum or go on a Go-Kart adventure with your Dad
On their birthday, bring them out for brunch at one of Singapore's many cafes or treat them to a buffet meal with the entire family!
But of course, spending time with parents should extend to beyond their birthdays. Why not sign up for a
language class
together with the SkillsFuture credits and spend more quality time with each other!
5)  For your grandparents — Old world love affair
[caption id="attachment_21010" align="aligncenter" width="1024"]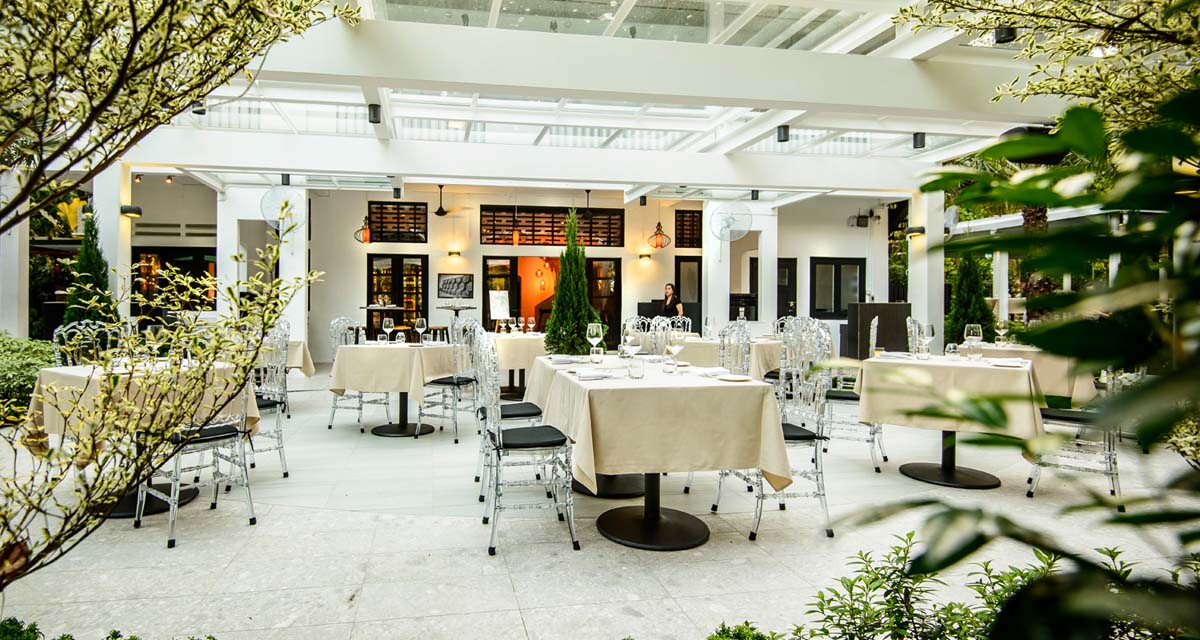 (Credit:
1 Host
)[/caption] Grandparents value one thing: spending time with loved ones. They won't say it but their eyes light up when their entire family, grandchildren included, come together! Theirs is one of the easiest and most meaningful birthday party ideas in Singapore you can ever organise!
Spend the day with them if you can, doing their favourite things! Or treat them to old-school foodie gems like Chin Mee Chin Confectionery. Your grandparents will love this vintage 68-year-old cafe. Find one of the best authentic kaya toast in Singapore here and take a picture with them at this Instagram-worthy spot!
Gather the family together on a weekend! Book a function room from 1 Host's venue options nestled in Singapore's green spaces and toast to many more healthy years for your grandparent!
Present a photo-collage or slideshow of memories past and present to them as a gift. It'll leave them teary-eyed for sure!
6) For your boss – Fire me not
[caption id="" align="aligncenter" width="336"]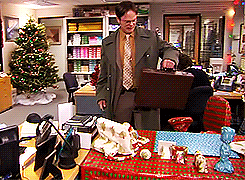 (Credit:
televisionwithoutpity
/ Giphy)[/caption] It's your boss' birthday and you want to throw a surprise birthday party for them but you also don't want to get fired! Well, we've got just the birthday party idea in Singapore for you!
Hijack their table, chairs, cabinets (basically everything) the night before and wrap them in an outrageous wrapping paper! Or fill their office with balloons and watch them attempt to wade into their office the next day

Take them for a

Karaoke night out

and watch your bosses sing their hearts out. The golden rule here is to allow your boss to sing first and hope they are mediocre singers so the pressure will be off you and the others to sing just as well!

If you don't see Karakoke nights ever happening then take them out for a

stand-up comedy show

in Singapore and see a different side to your boss come alive!
7) For your siblings — Pretend to forget birthday
[caption id="" align="aligncenter" width="500"]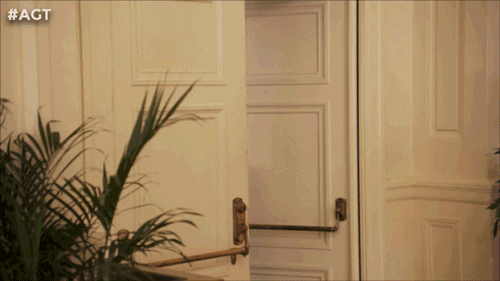 (Credit:
America's Got Talent
/ Giphy)[/caption]
Even if you don't get along with your siblings at times, you still gotta love 'em! Throw a surprise party for your siblings and show how appreciative you're of them! But when you pretend to forget their birthday and get the whole family (even their friends!) on it as well, you'd have pulled off the ultimate birthday party idea in Singapore!
Let them go about their day but make sure their evening is free for the surprise birthday party you're organising at home

When your sibling comes home, surprise them with a whole birthday setup! Think balloons with nostalgia photos attached and a decadent cake table!

If your siblings aren't big party people, then dress up their bedrooms with memorabilia of your brother's

favourite football team

or leave a spa day voucher on your sister's bed as a birthday present!
Have more birthday party ideas in Singapore?
Any of the above ideas piqued your interest? Do you have any other tried and tested birthday surprise ideas? We'd love to hear all about them!
If you're looking to bring a birthday party idea in Singapore to reality, check our
party and gifts
page for deals and get the supplies you need for less! Looking for other ways to spend a birthday in Singapore? How about doing something unique like visiting
Singapore's farms
! Want to pamper yourself on your birthday? Check out the
best 24hr spas in Singapore
to treat yourself on your special day!
---
New to Shopee? Get
$7 off
(min. spend $15) with code*: 
PARTYPARTY
* TNC Applies. Valid for new users from
5 to 12 Dec
 only.]]>