Feeling that ache in your back? Looking for some respite from this concrete jungle we live in? Well, head to these 24 hour spas in Singapore and forget your worries (temporarily)! We all deserve to pamper ourselves once in a while so treat your body to a good massage at the following spas and massage parlours that are open 24 hours.
1. Spa Nes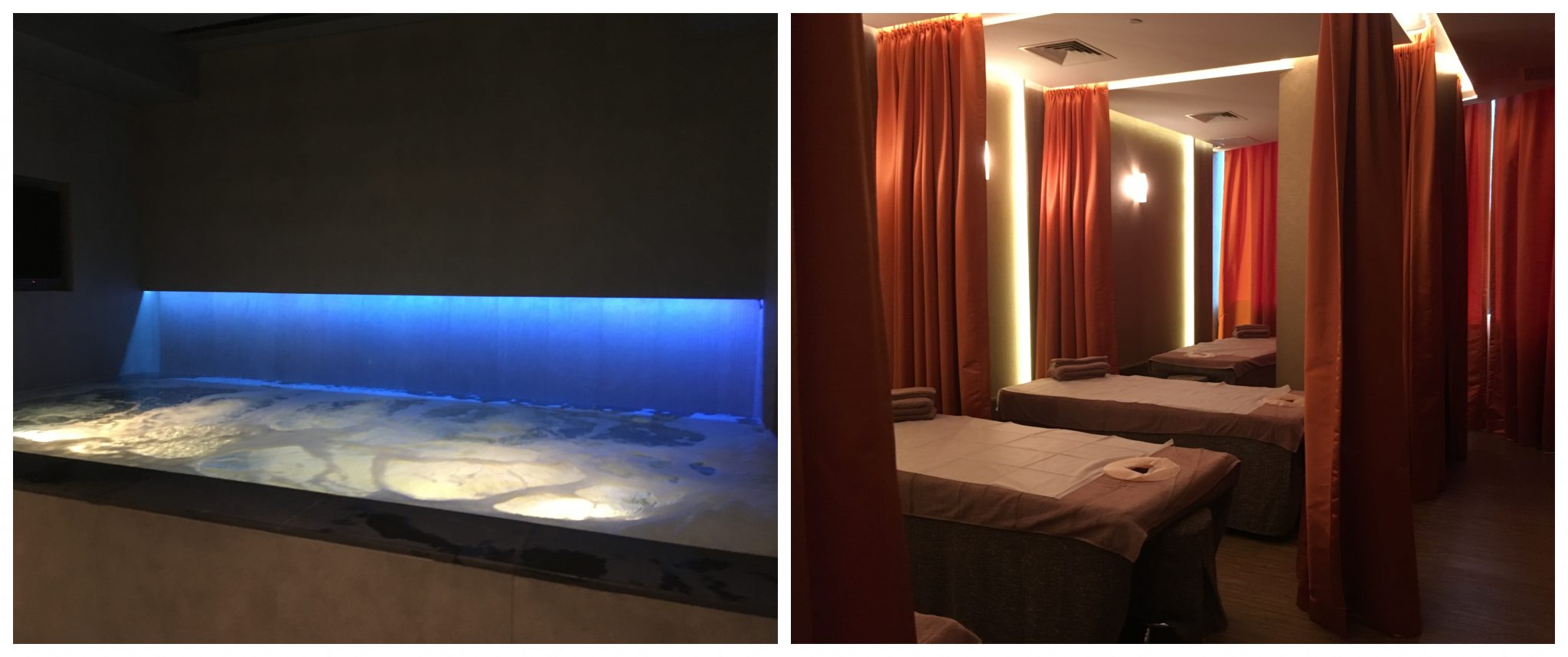 (Credit: Amanda Yong)
Inspired by the huge spa clubs in China, Spa Nes was born to provide 24 hour wellness spa services to Singaporeans!
Spa Nes has two different baths available for its customers: hot or cold. Although more limited as compared to onsens, customers will still get to enjoy a soothing dip in the baths. After which, use the sauna and steam room facilities to get rid of toxins and impurities in your body.
Sprawled across the floor like a maze, Spa Nes has a total of 19 massage rooms; 10 of which are for singles, three for couples and one that is large enough to host private group massages (great for a hen's night!) Look out for the couple massage room that has its own jacuzzi for some special couple bonding time! Choose from a variety of massage styles, from Thai to aromatherapy, shiatsu or the Spa Nes Signature massage which combines Swedish, Thai and Chinese acupressure massage styles with the use of orchid essential oils.
Address: 407 Havelock Road, Level 2, Furama Riverfront Annex Building, S(169634)
2. g.spa Singapore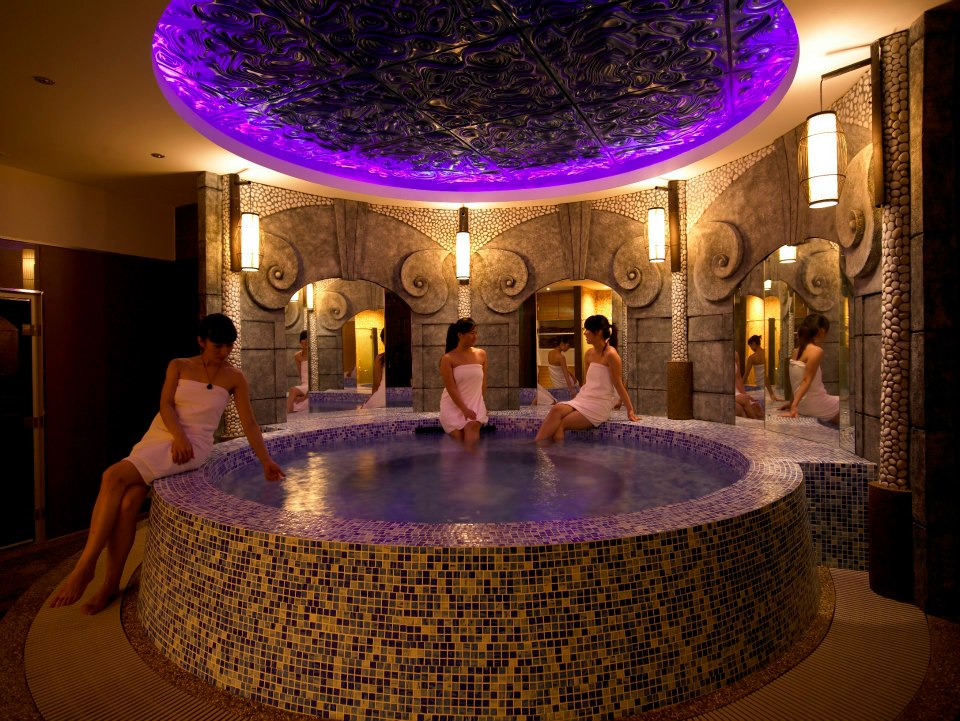 (Credit: g.spa Singapore / Facebook)
Step into a different world and leave your troubles behind at g.spa Singapore! Easily one of the largest 24 hour spas in Singapore, the 24,000 sq ft spa offers a wide variety of treatments both for men and women. Soak away your worries in their hot and cold pools or lounge in g.spa's mosiac-tiled jaccuzi.
Be sure to book an appointment for their 60 minutes signature Gateway To Vitality massage. The intense deep tissue therapeutic body treatment focuses on the body's pressure points to eliminate blockages in the body's energy flow and flushes out toxins from the lymphatic system.
With g.spa providing everything from robes to slippers, there's no need to bring anything with you! Leave feeling refreshed and ready to take on the world.
Address: 102 Guillemard Road, #02-02, S(399719)
3. The White Spa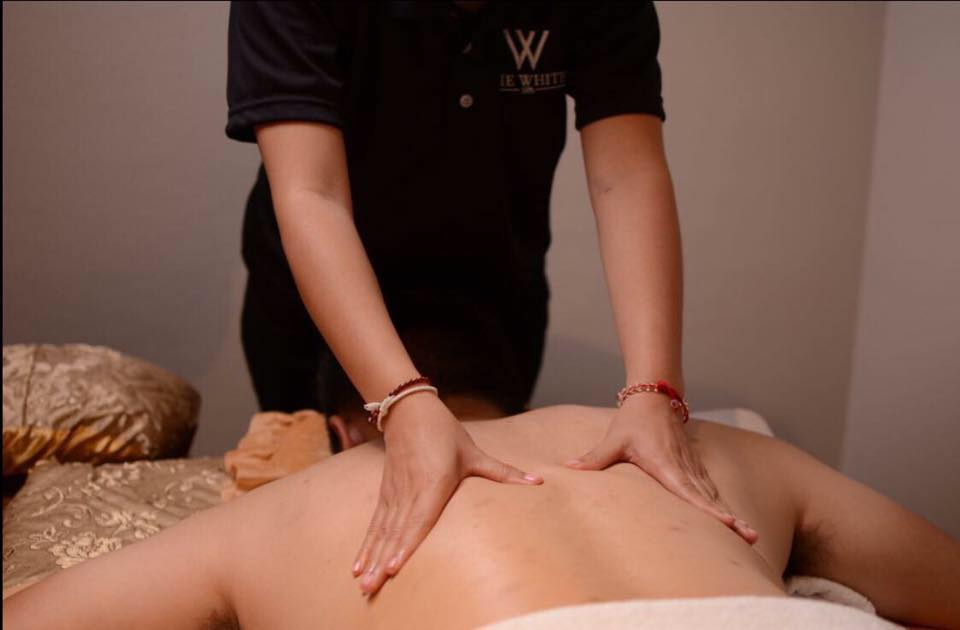 (Credit: The White Spa / Facebook)
Located at Selegie, The White Spa was founded in 2015 to provide professional massage services to tourists and locals alike. With their authentic and energizing massage treatments, expect to indulge in a unique spa experience. Their spacious and comfy foot reflexology hall features 14 premium electrical inclined chairs for maximum comfort while you enjoy your foot massage! Be sure to add this one to your list of 24 hour spas in Singapore to check out.
Address: 167 Selegie Road, S(188321)
4. Grand Spa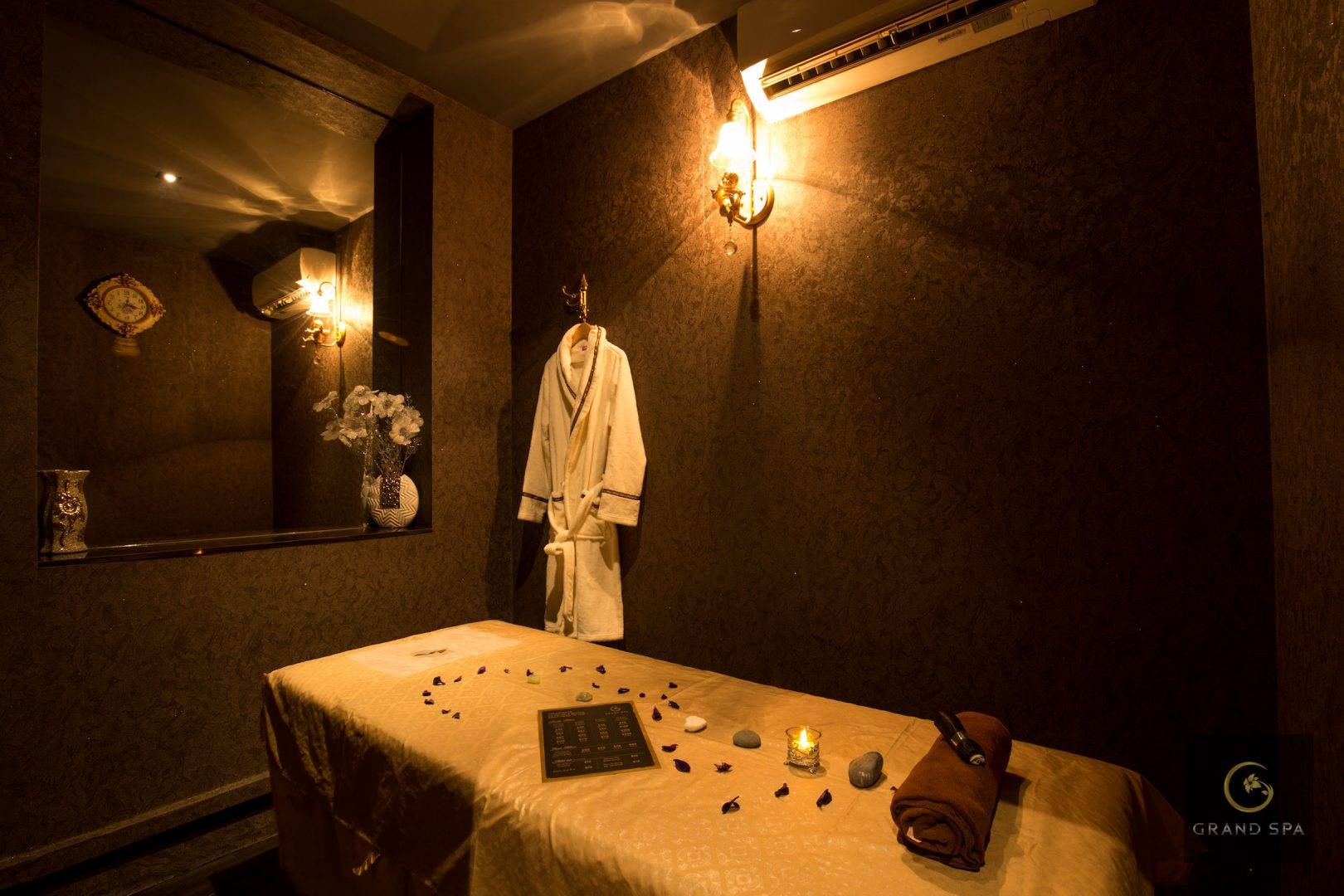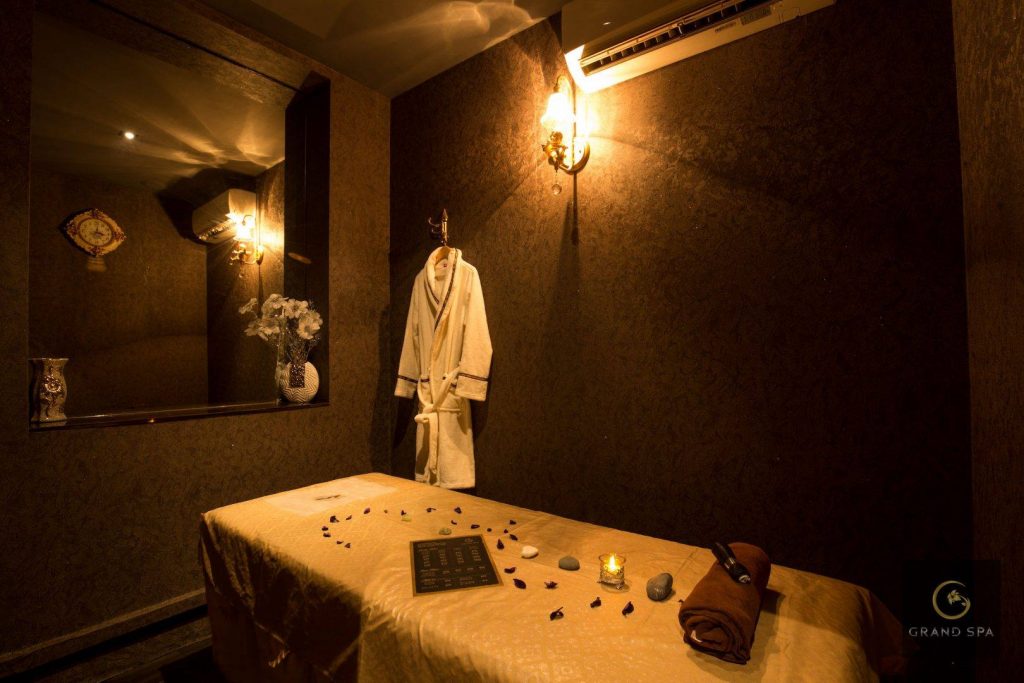 (Credit: Grand Spa / Facebook)
24 hour spas do not get grander than this. With its elegant Victorian-style furnishings and glass chandeliers, Grand Spa definitely offers quite the luxurious vibe. Divided into eleven cosy rooms for maximum comfort and privacy, indulge in a session of massage therapy after clocking in extra hours in the office!
Specializing in Asian therapies, choose from Ancient Shiatsu Massage, Traditional Acupressure Foot Therapy or the Chinese Meridian Therapy. Be rest assured that you're in good hands as all their masseuses are required to have at least five years of working experience. Conveniently located in the Central Business District area, pop by Grand Spa before hitting the sack at home.
Address: 14 Liang Seah Street, S(189035)
5. Xi Yuan Foot Spa
(Credit: Xi Yuan Foot Spa / Facebook)
A fuss-free, no-frills massage parlour, Xi Yuan Foot Spa will ease your aches and pains with their foot and body massages at affordable prices! Xi Yuan Foot Spa also has different types of rooms for added privacy – from single, to couples and triple rooms. Cosy and incredibly comfortable, head down on weekdays from Monday to Thursday to enjoy special promotional rates and rejuvenate your mind and body after a long day's work.
Address: 4 Pahang Street, S(198605)
6. Yue Yuan Beauty Spa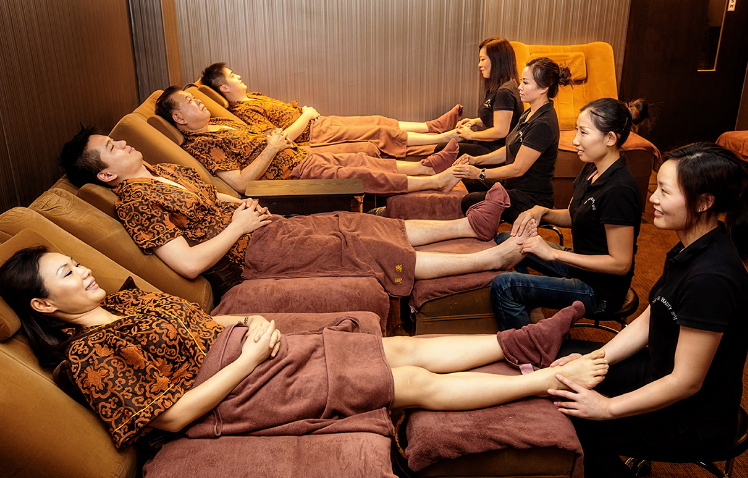 (Credit: Yue Yuan Beauty Spa / Facebook)
Offering a full suite of professional beauty spa services, Yue Yuan Beauty Spa specialises in body massages, facials, foot reflexology and ear candling. They are also well-known for their cupping therapy which promises to relieve your tense muscles and soothe aches. Enjoy the jacuzzi, enter the steam room for a quick detox or pop by the tv room to catch up on your favourite dramas while you're there! Simply sit back, relax and enjoy as their professional masseuses work their magic using traditional massage techniques.
For the workaholics, you'd also find desktops with Internet connectivity, should you require to complete any last minute work through the night.

Address: 805 North Bridge Road, S(198773)
7. Ri Yue Tan Spa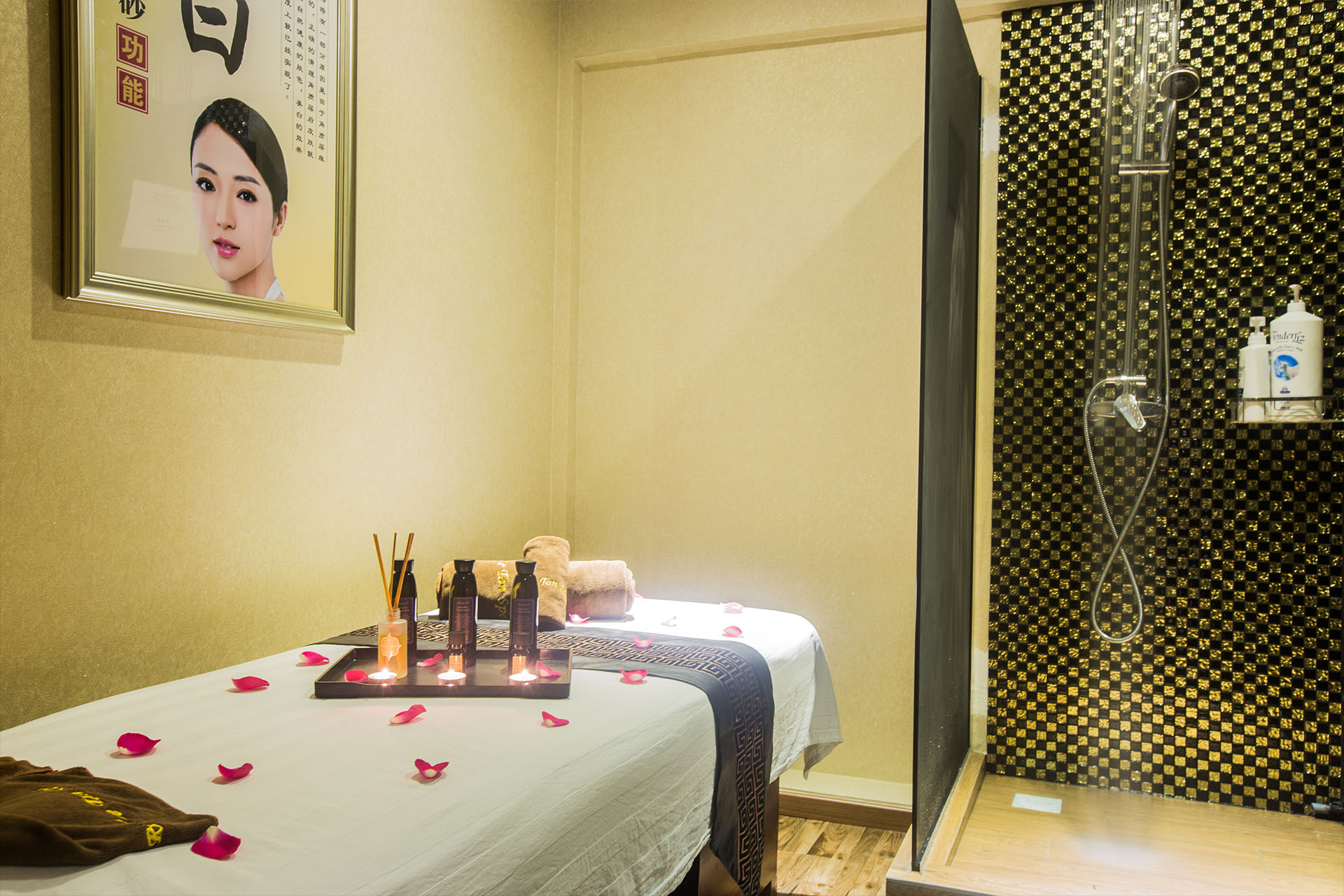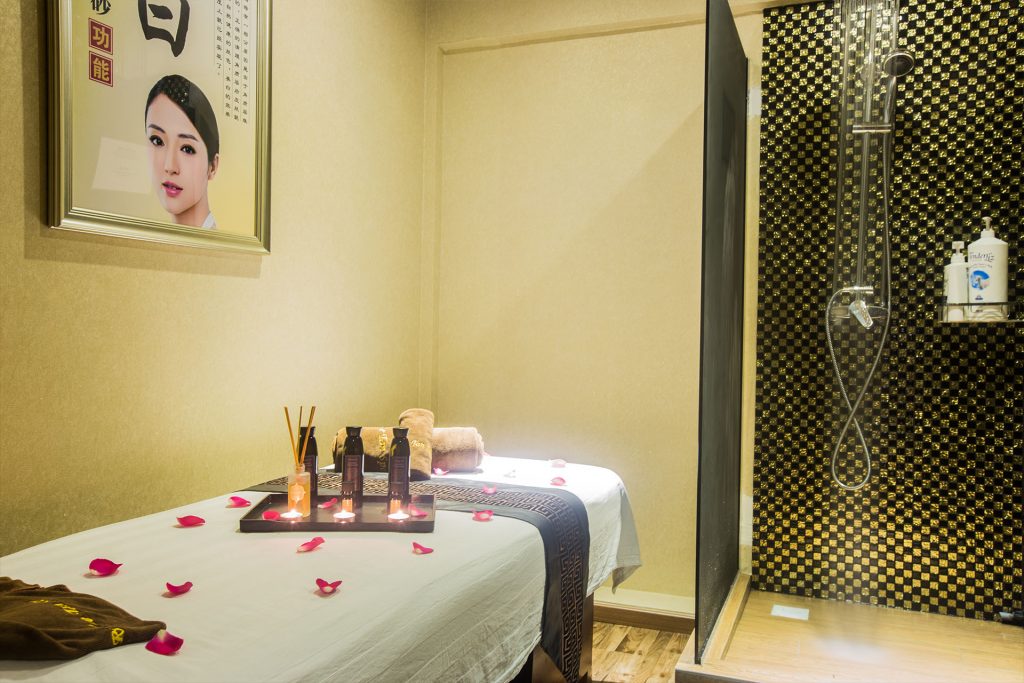 (Credit: Ri Yue Tan)
North-East dwellers, rejoice! Located in Hougang, Ri Yue Tan Spa has over a decade of experience in the industry. Integrating traditional Chinese massages with today's modern massage techniques, select from a variety of treatments such as the Lymphatic Detox which encourages natural drainage of the lymph to carry waste products away from the tissues and back towards the heart or the Essence Meridian Massage that aims to improve your blood circulation and firm up the skin. All their massages come with different intensity levels to cater to your preferences — simply let your friendly masseuse know!
It pays off to visit regularly too since you'll get 1 free massage after your tenth visit! Don't you think all 24 hour spas in Singapore should have a similar loyalty card?
Address: 681 Hougang Avenue 8, S(530681)
8. Herbal Footcare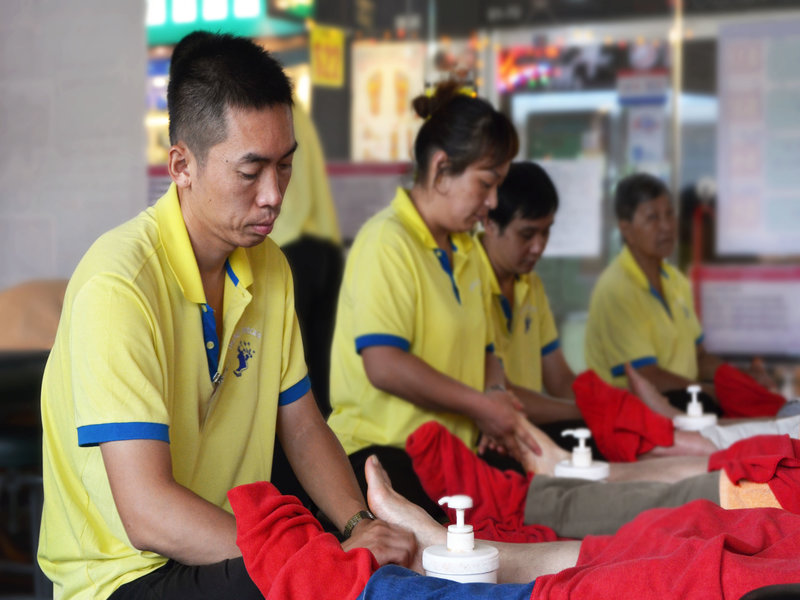 (Credit: Herbal Footcare)
A hidden gem, Herbal Footcare is tucked away in a quiet corner at Orchard Plaza. Their trained masseurs promise a fuss-free service at affordable prices. Besides their popular Chinese Herbal Foot bath and Foot Reflexology treatments, Herbal Footcare also offers shoulder and back massages, body massages, cupping and guasha.
30 minutes of foot reflexology goodness costs only $22! Who said spas in Singapore need to be expensive?
Address: 150 Orchard Road, #01-15/16, Orchard Plaza, S(238841)
Not 24 Hour Spas – But Open Till Very, Very Late
Although these no longer operate 24 hours, they are still open till the wee hours of the morning!
9. Natureland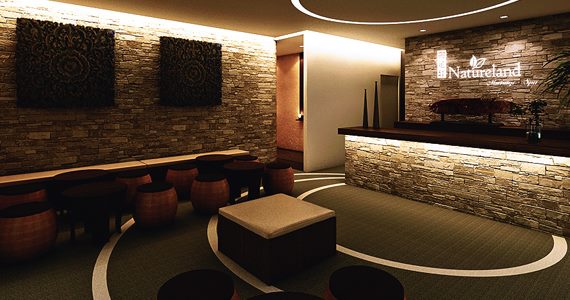 (Credit: Natureland / Facebook)
This award winning spa will definitely leave you 100% satisfied. Natureland provides affordable services such as their 60 minute 5-in-1 therapy that covers your head, neck, shoulder, hands and feet for only $55! If you're looking to relieve back tension and loosen your joints, try their Tui Na Massage instead.
With 6 convenient locations around Singapore, you'd definitely find an outlet near you for a relaxing good time! All of their outlets are open till at least 3am, with their Orchard outlet operating till 5am.
Address: Multiple locations
10. Emperor Spa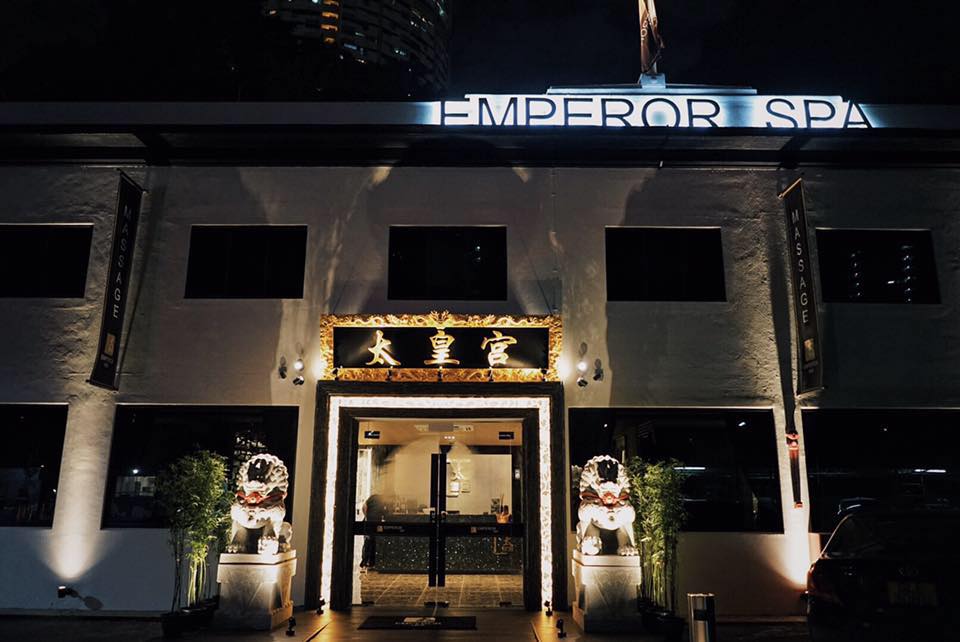 (Credit: Emperor Spa / Facebook)
Walk into Emperor Spa and you'll immediately feel like royalty. Occupying one of the three buildings of the Lower Barracks, Emperor Spa has a incredibly spacious service area of up to 8,000 square feet.
A total of 18 premium themed rooms are available for customers to enjoy a relaxing foot or body massage. All massage beds are installed with special anti-mites foam which are imported straight from Switzerland to maintain optimal hygiene. Managed by the founders of popular spas – Green Apple Spa and Imperial Apple Spa – you'd definitely be in good hands.
Address: 90 Eu Tong Sen Street, S(059811)
Opening Hours: Daily, 10am – 4am
11. Tang Dynasty Massage & Spa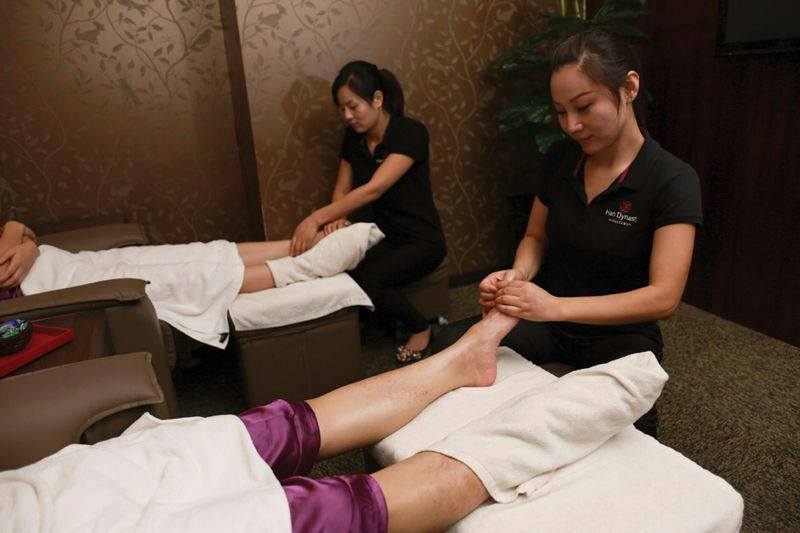 (Credit: Tang Dynasty Spa / Facebook)
Treat yourself to a pampering foot massage at Tang Dynasty Spa! Sit back and relax in one of the comfortable armchairs in the entertainment lounge while waiting for your turn. There's also free Wi-Fi! If you're looking to spend some quality couple bonding time, go for the 60 minutes Oriental Body Massage for Couples so you both can unwind together.
Address: Multiple Locations
Opening Hours: Daily, 10 a.m. – 6 a.m.
What are you waiting for? Shut your laptops and leave your worries behind when you pop into one of these 24 hour spas and massage parlours! If massages just won't cut it, go for a weekend gateway at these 11 beautiful islands near Singapore that won't even require you to take a plane! If you're up for a late night exercise session instead, head over to these 24 hour gyms for an intense yet satisfying workout.]]>