<![CDATA[With no prior correspondence other than a string of rapid-fire emails over the span of three days, Yizhen and I had little time to get to know each other before the interview. Despite having never met face-to-face before, she shakes my hand like we've been in touch for years, and settles in with a quiet confidence. Her professional facade, however, quickly gives way to a friendly personality as we dive into stories of memories made in Shopee, and anecdotes of her colorful nightlife adventures. Yizhen is currently plying her trade with our Regional Marketing Public Relations team. With plenty of marketing experience under her belt, she has much to share on the business end of nightlife, the spectrum of marketing, and the myths surrounding Singapore's clubbing scene. [caption id="attachment_16794" align="alignnone" width="1024"]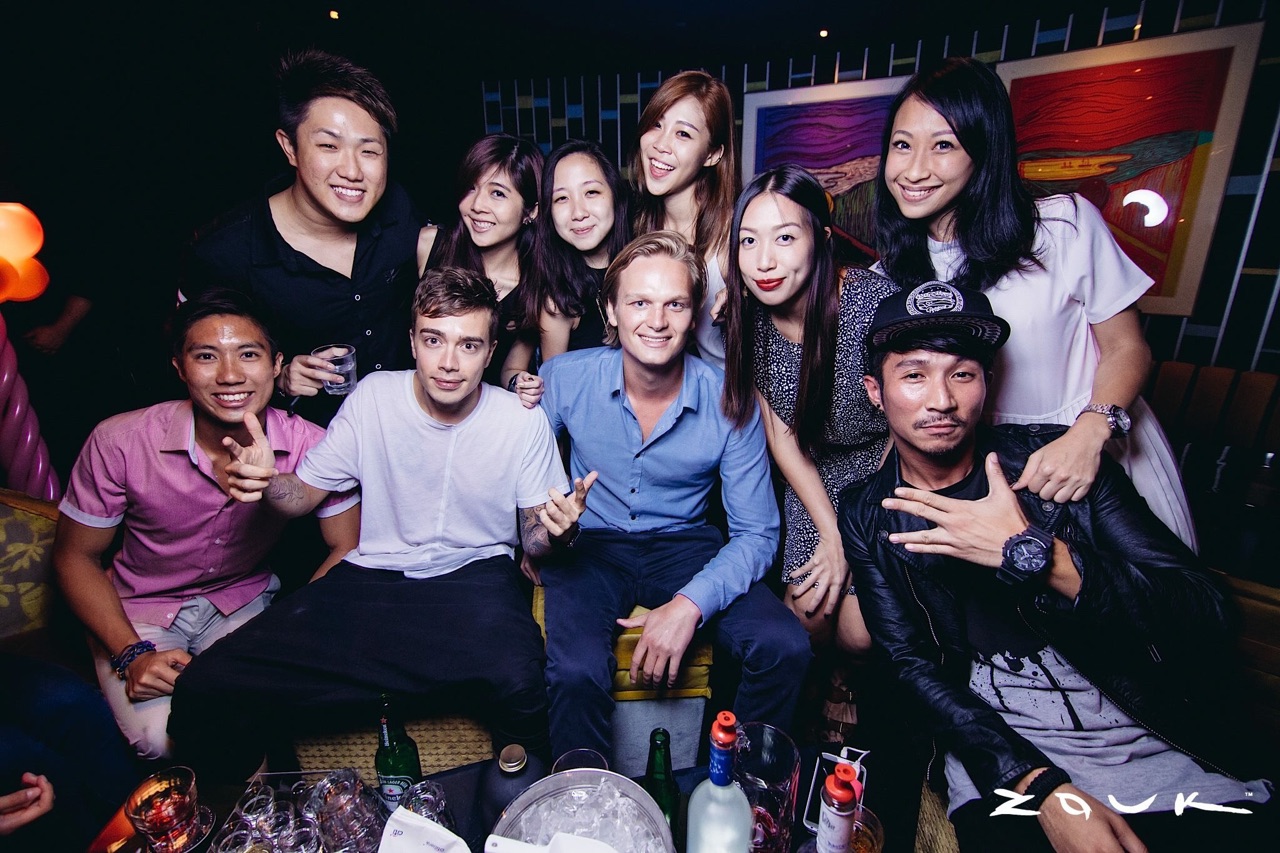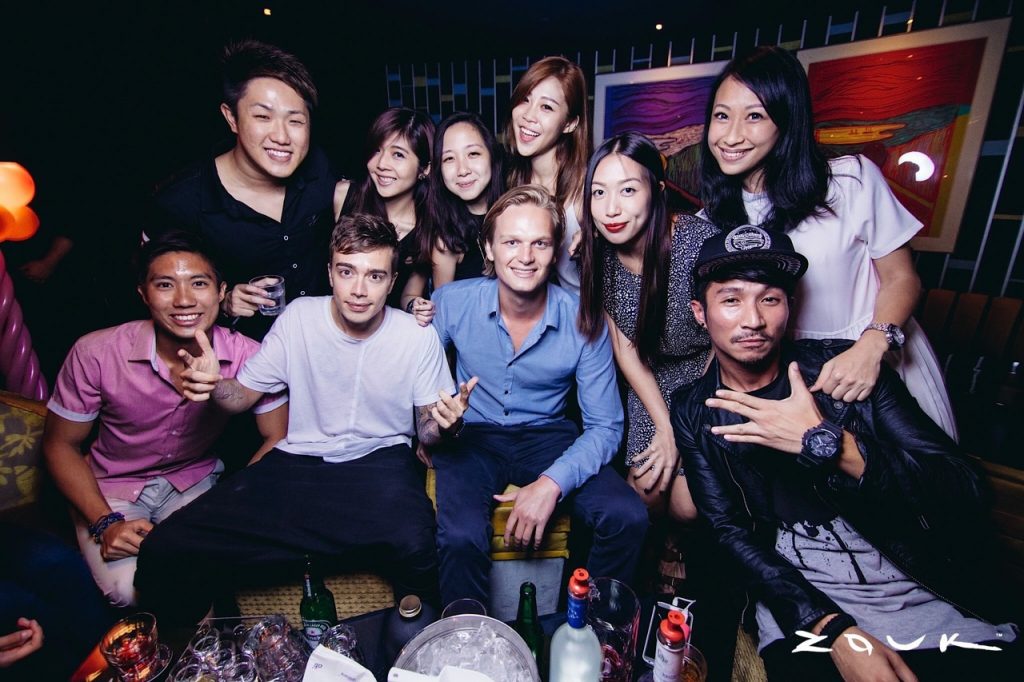 Yizhen with her friends gearing up for a great night at Zouk (image by Colossal Photos)[/caption] Perry: In a brief description of you, your manager referred to you as an "ex-Zouk regular turned PR strategist". What are your thoughts on this? Yizhen: That's the excuse they always use to make me take the lead during drinking games! (laughs) Before I joined Shopee, I worked at Zouk's Digital Marketing department for a year or so. I wouldn't consider myself a regular… unless you count in partying with my team two or three times a week! (laughs) [caption id="attachment_16795" align="alignnone" width="1024"]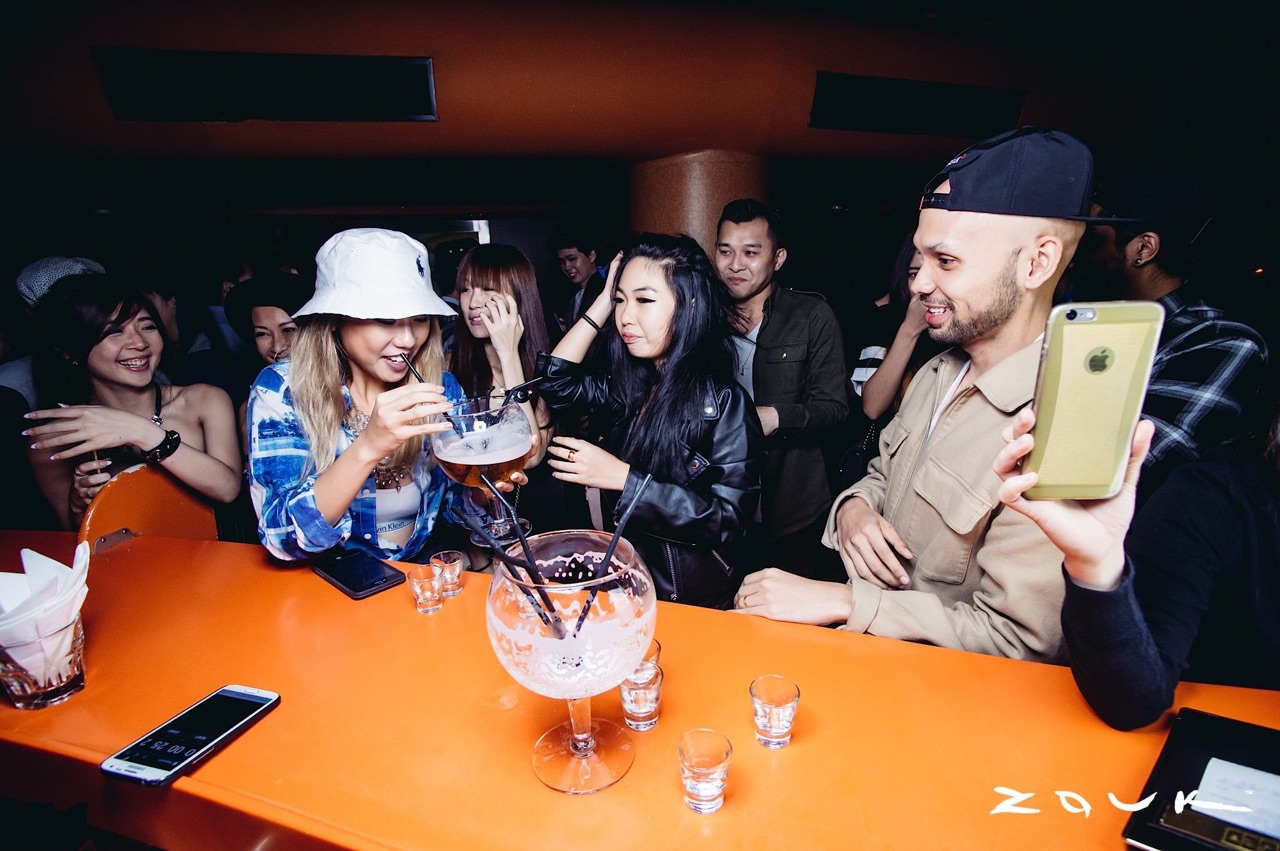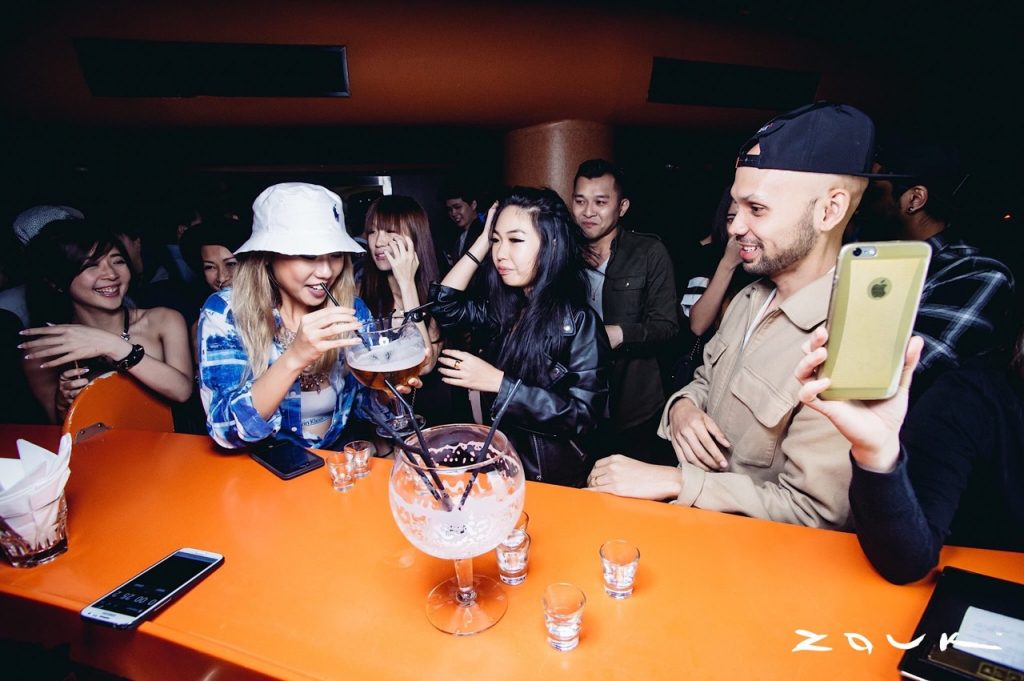 Yizhen readies the first participants of the Phuture Drink Challenge (image by Colossal Photos)[/caption] P: What were your main responsibilities as part of the Digital Marketing team? Y: I managed three of Zouk's major social media platforms (Facebook, Instagram, and Twitter), and oversaw the strategy and execution of the club's digital marketing campaigns. My work ranged from mundane tasks like cross-checking event listings on our website and ensuring that content on the plasma displays around the club were up-to-date, to more exciting ones like working with the Operations team to debut the Phuture Drink Challenge. The Challenge was a race to finish a set number of drinks within a set period of time. If a partygoer could finish, say, two pints of beer in 20 seconds, he'd get the drinks for free. Plus, we'll put his name up on an all-time Hall Of Fame. Being the organizer of this initiative meant that I learnt to drink like a fish. Fast enough to get my name high up on the charts! [caption id="attachment_16791" align="alignnone" width="1024"]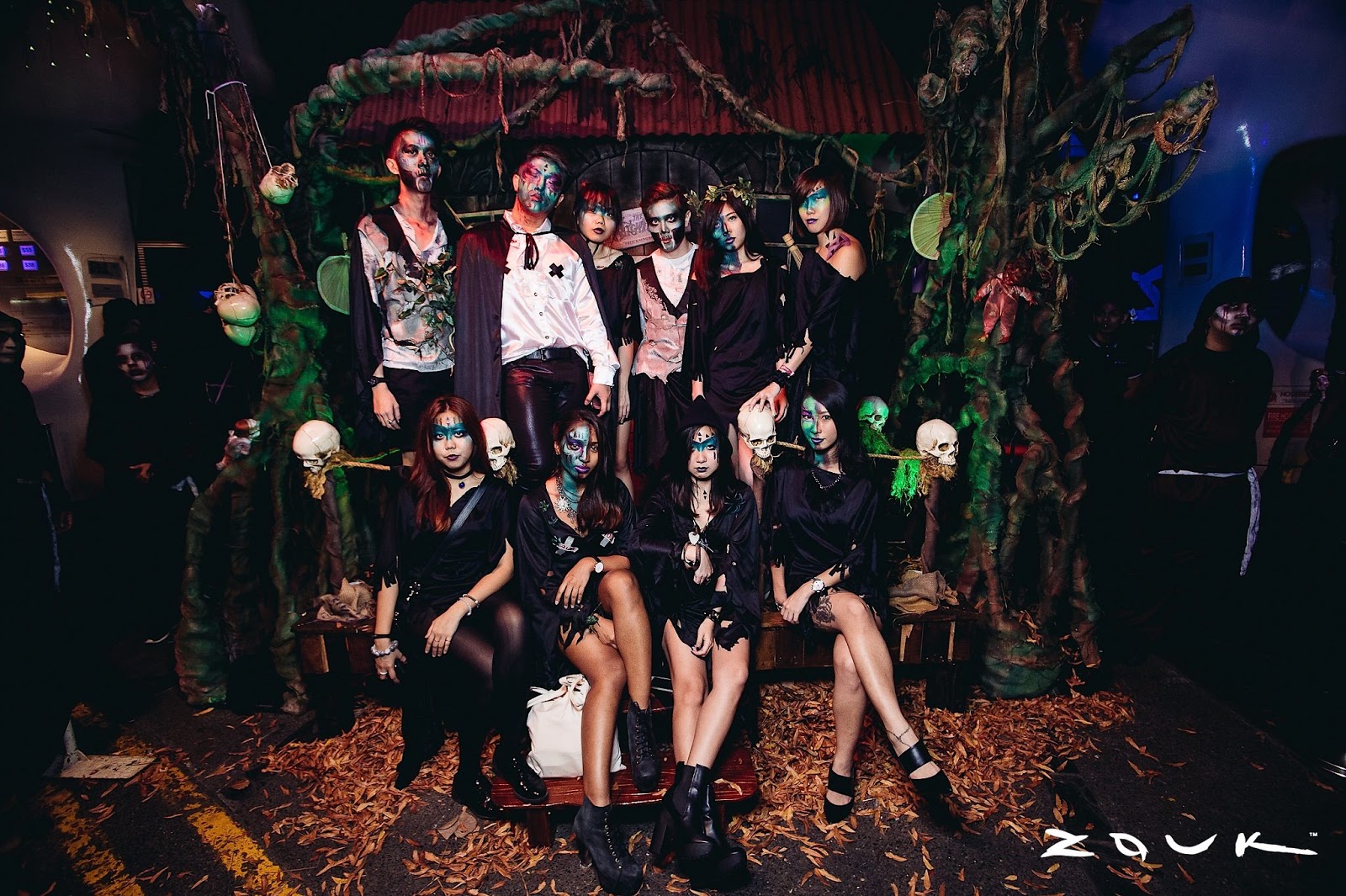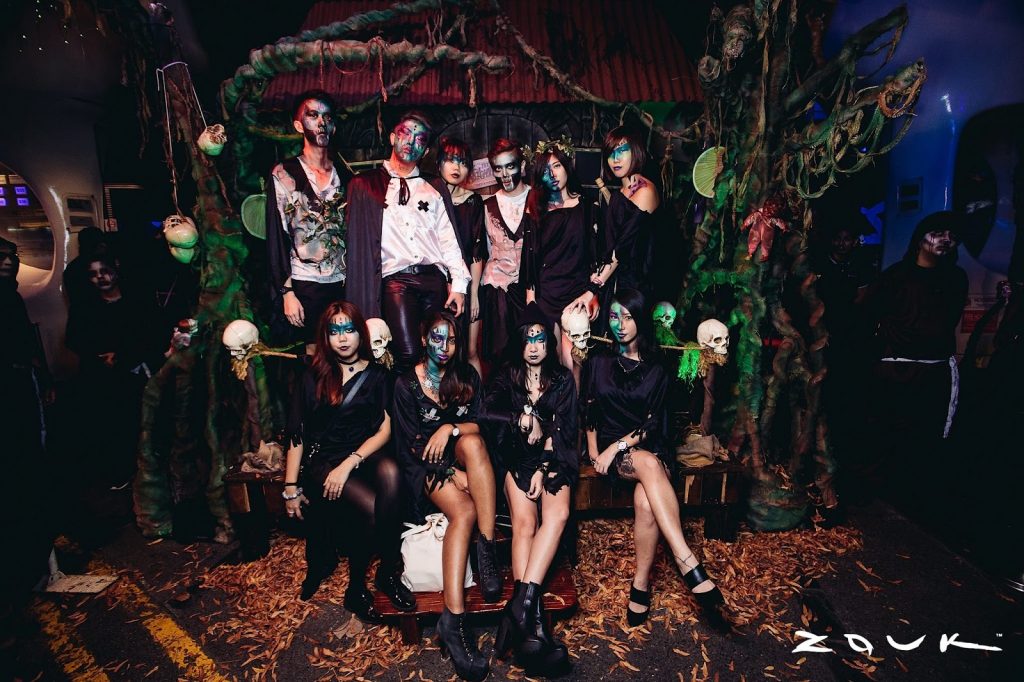 Yizhen's Marketing Team pulls out all the stops for Zouk Halloween (image by Colossal Photos)[/caption] P: Wow, the Challenge must have left a lasting impression on many clubgoers! Would that count as one of your fondest memories at Zouk? Y: Hmm, it was definitely one of the wildest memories! (laughs) There's always something exciting happening at Zouk. ZoukOut 2015 was a total knockout – if I really had to pick out a favorite memory, that would be the one. [caption id="attachment_16793" align="alignnone" width="1024"]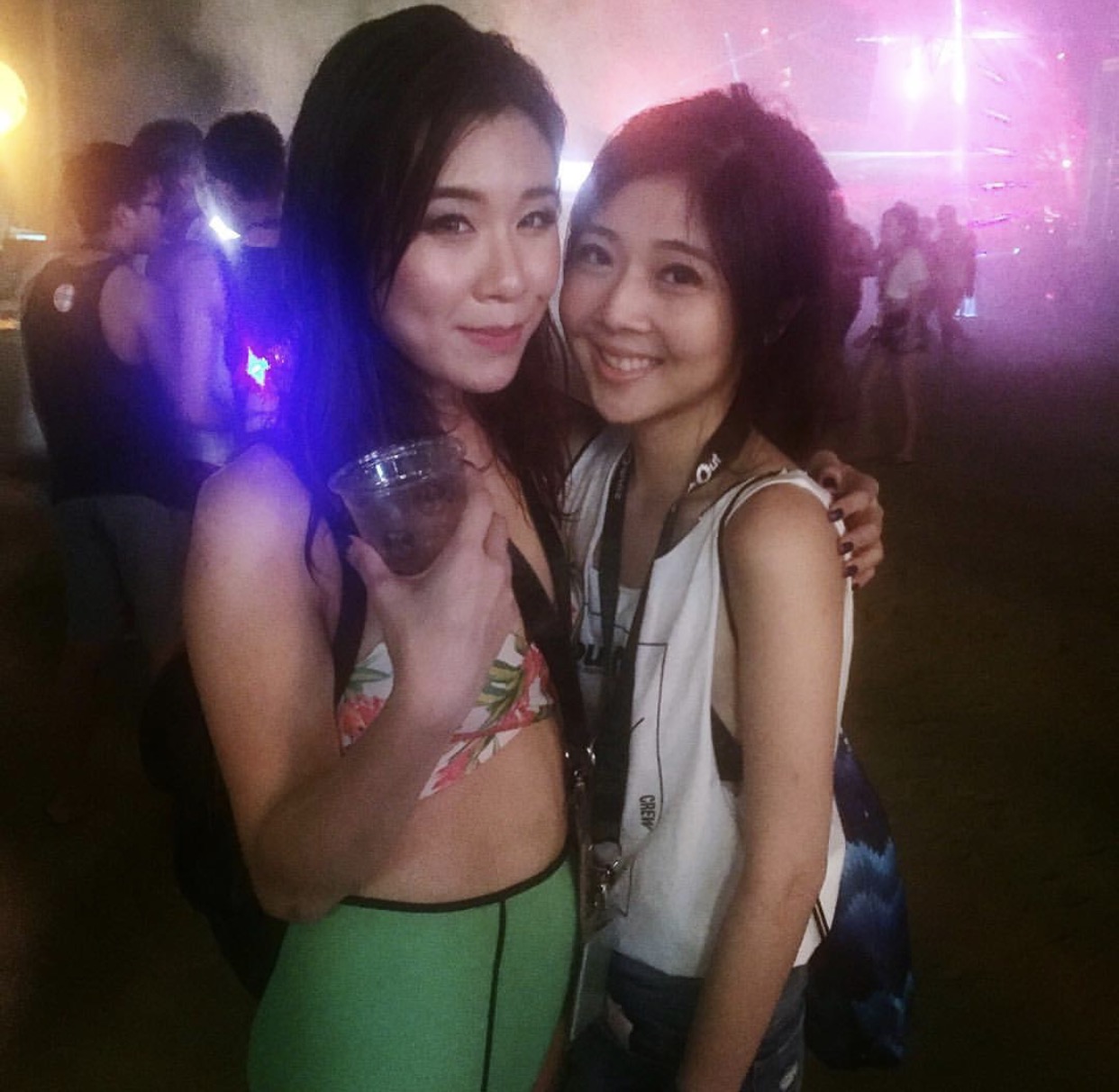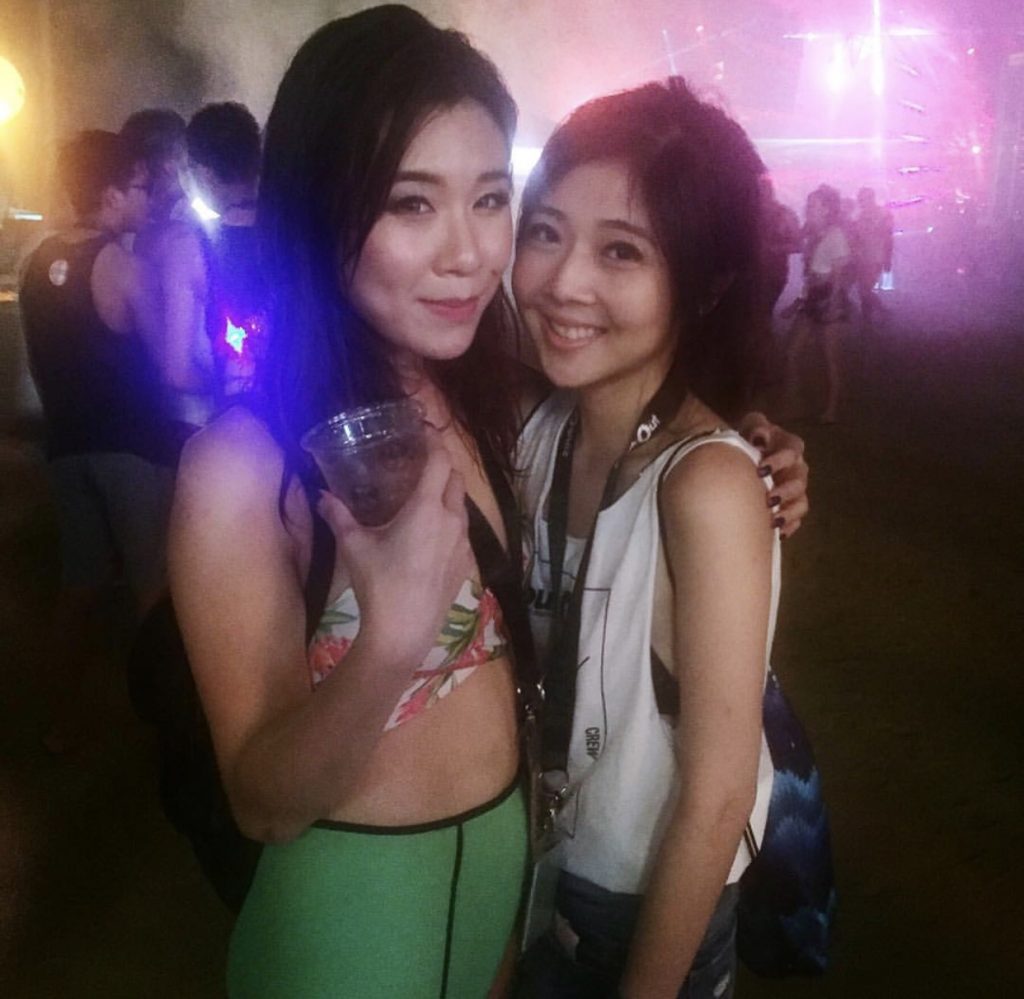 Yizhen grabs a photo with a friend in the midst of the ZoukOut 2015 euphoria[/caption] P: Why does ZoukOut 2015 stand out? Y: ZoukOut 2015 was basically a beach party held at the beautiful Sentosa. Think non-stop partying, pool parties, good music, open dance floors and lots of Insta-worthy photo opportunities! My team and I slogged/partied through both days of ZoukOut, with everyone handling different responsibilities. Imagine trying to decipher my own thoughts for live tweets after being awake for 24 hours – with the music blasting through my ears too! It was exhausting, but the energy level of the event really made up for it. Let's just say the intense cocktail of good music and great company kept us alive – as it did many rowdy nights after! [caption id="attachment_16792" align="alignnone" width="1024"]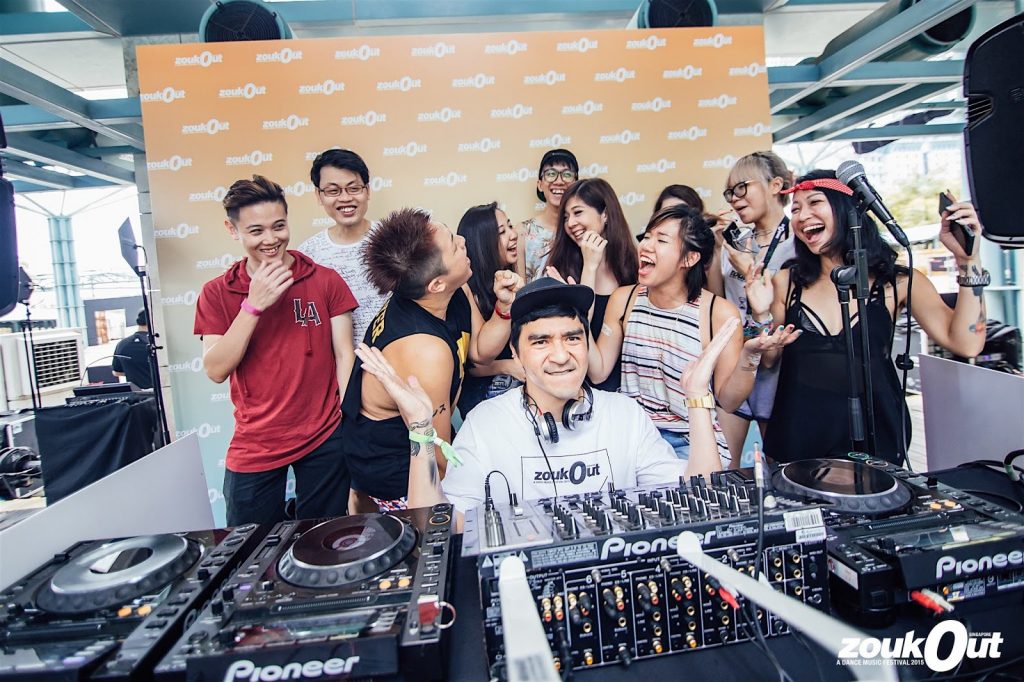 Yizhen gathers with the Zouk Marketing team for a photo before the ZoukOut 2015 party begins.(image by Colossal Photos)[/caption] P: It's interesting you mentioned 'rowdy'. Some people have various misconceptions about the rave scene in Singapore, a problem that has only been perpetuated by recent regulatory spikes. Has being in the mix cleared up some of these myths? Y: Oh yes, there's one question I always get! There's a huge misconception that people head to clubs only to hook up or let loose. Plenty of club-goers show up for the music, and keep coming back to listen to their favorite genre or DJ amongst a crowd with similar interests. There will definitely be people who go to clubs to meet new people, but the crowd that's always been loyal to the music deserves a shout-out as well. [caption id="attachment_16790" align="alignnone" width="1024"]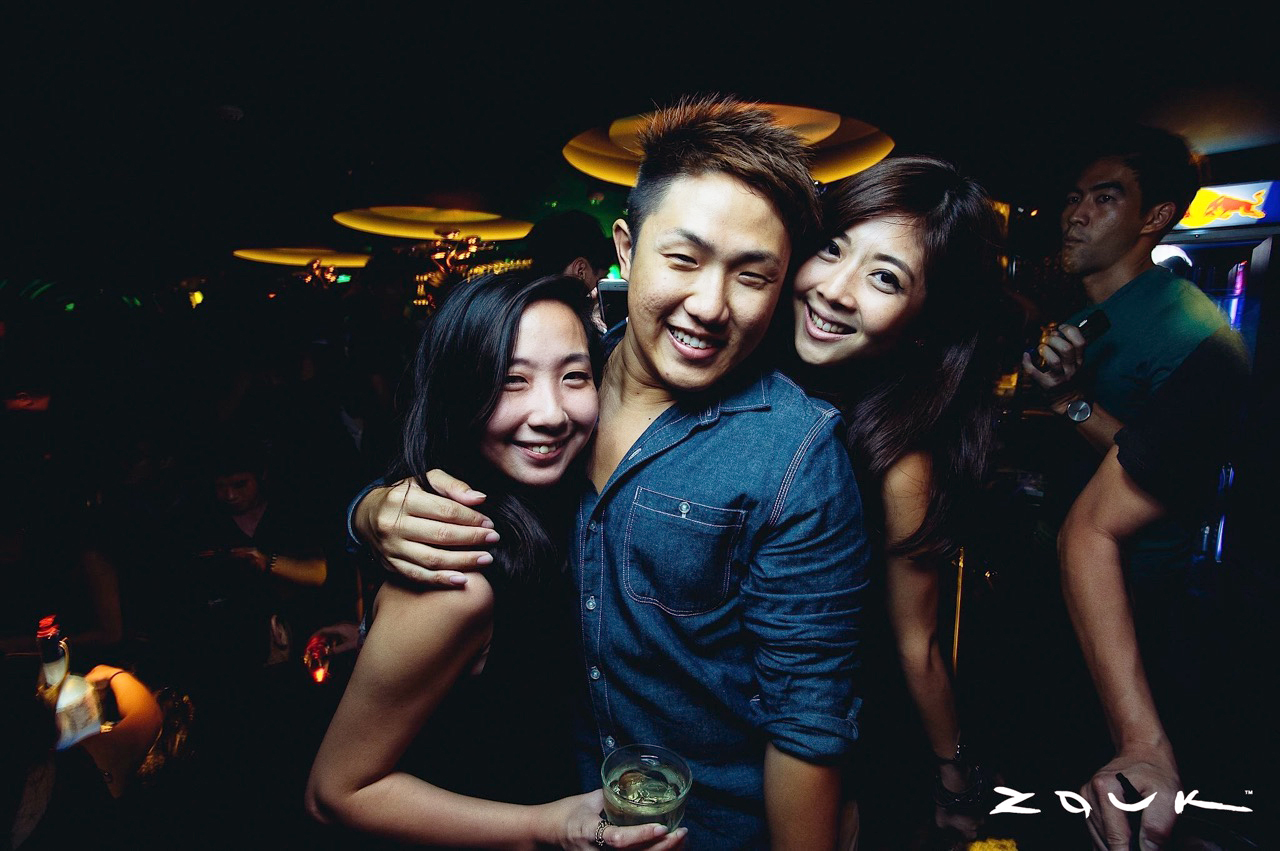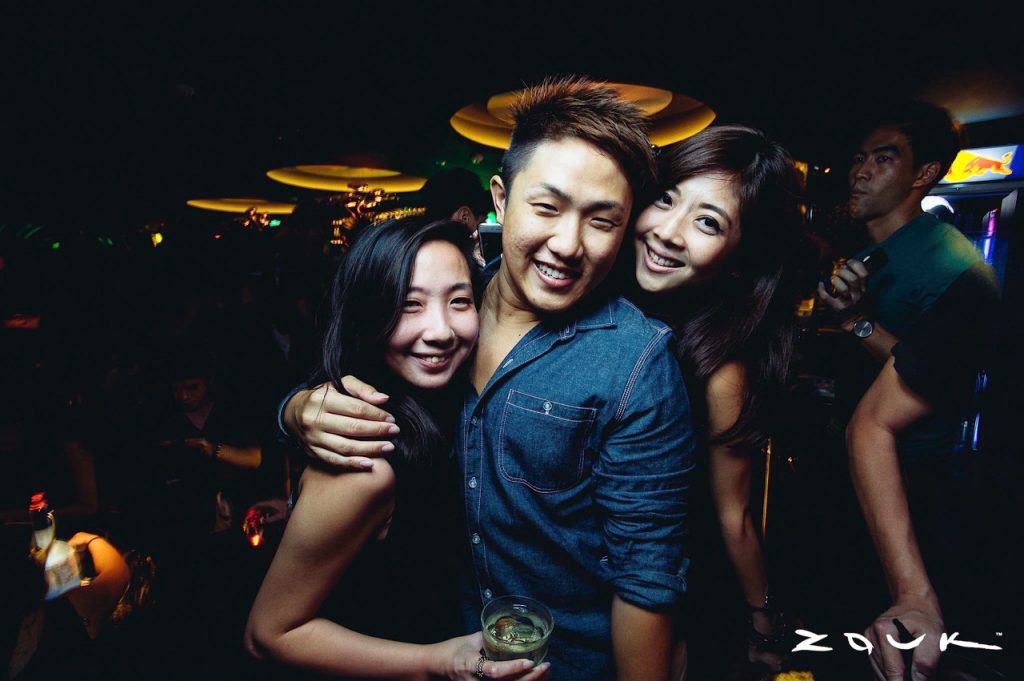 Yizhen grabs a drink and a photo, ending the work week at Zouk with a bang (image by Colossal Photos)[/caption] P: Kudos to the real fans! What about the myths that hold water? Y: Well, is is true that things do get pretty wild in the club! Literally anything can happen – just come down to any nightspot sober and you'll see! P: Give me a heads-up – what have you seen that I might too? Y: Hmm… People like to tell their friends that "whatever happens in the club stays in the club", and for good reason too. I've seen dudes with a solid dose of liquid confidence busting out their improvised dance moves on the club podium. We don't usually let guys up there for safety reasons, so they usually didn't get much airtime before they're pulled down by security! (laughs) I've also seen people rip off their shirts before breakdancing in the middle of the dance floor, knocking drinks off the hands of surprised clubgoers and annoying many others. I like to give them the benefit of the doubt though – perhaps there's just something about Zouk's playlists that lets us throw our caution to the wind and just be free! [caption id="attachment_16801" align="alignnone" width="1024"]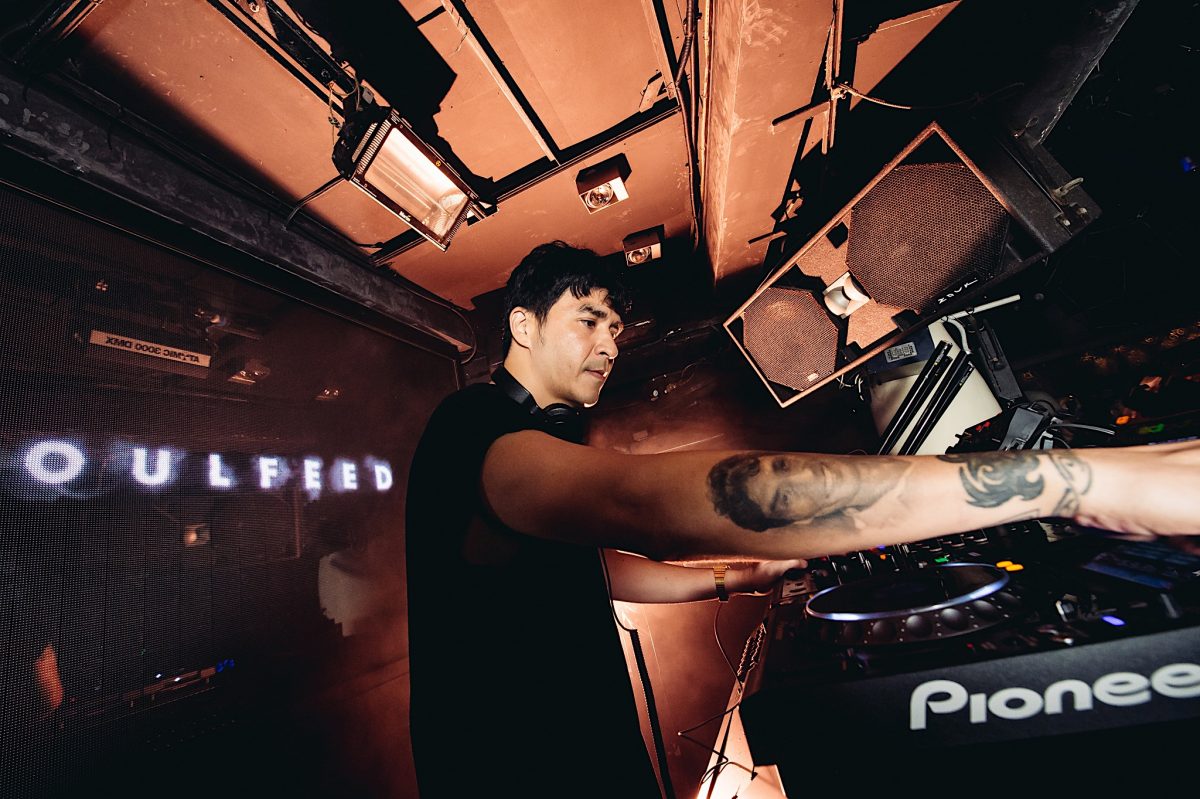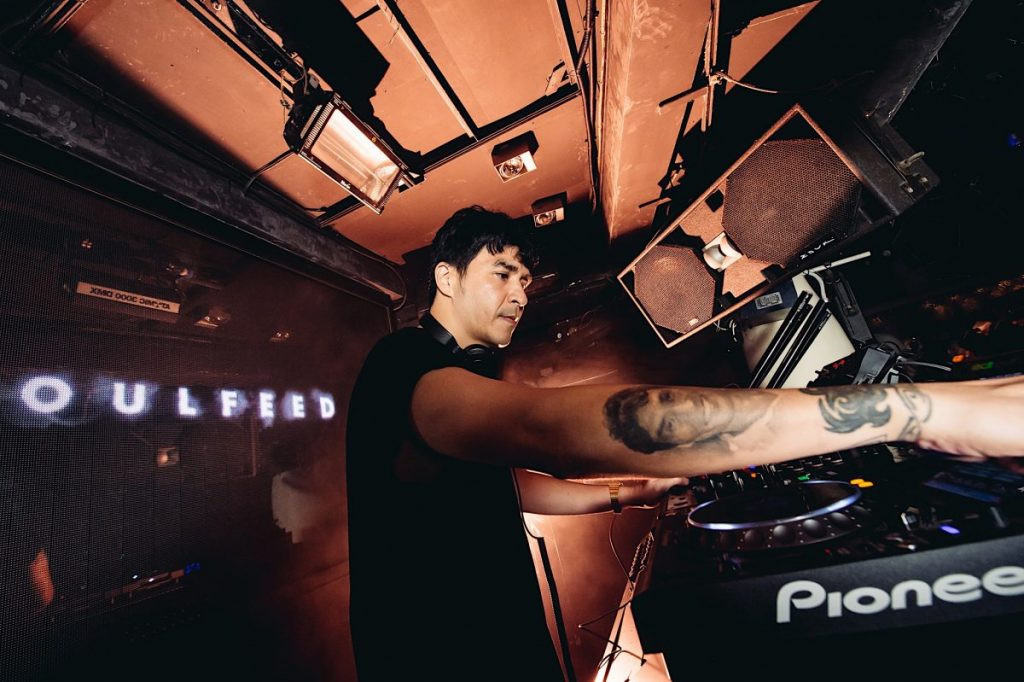 One of Zouk's resident DJs pushes out hits to the delight of the crowd (image by Colossal Photos)[/caption] P: Perhaps! On this note, do you have a favorite DJ or EDM (electronic dance music) genre? Y: I can't think of a favorite DJ off the top of my head, but my favorite genre back then was probably EDM/Trap. I used to listen to it on a daily basis; it's been quite awhile. Right now, my go-to genre is Mandopop! (laughs) [caption id="attachment_16786" align="alignnone" width="1024"]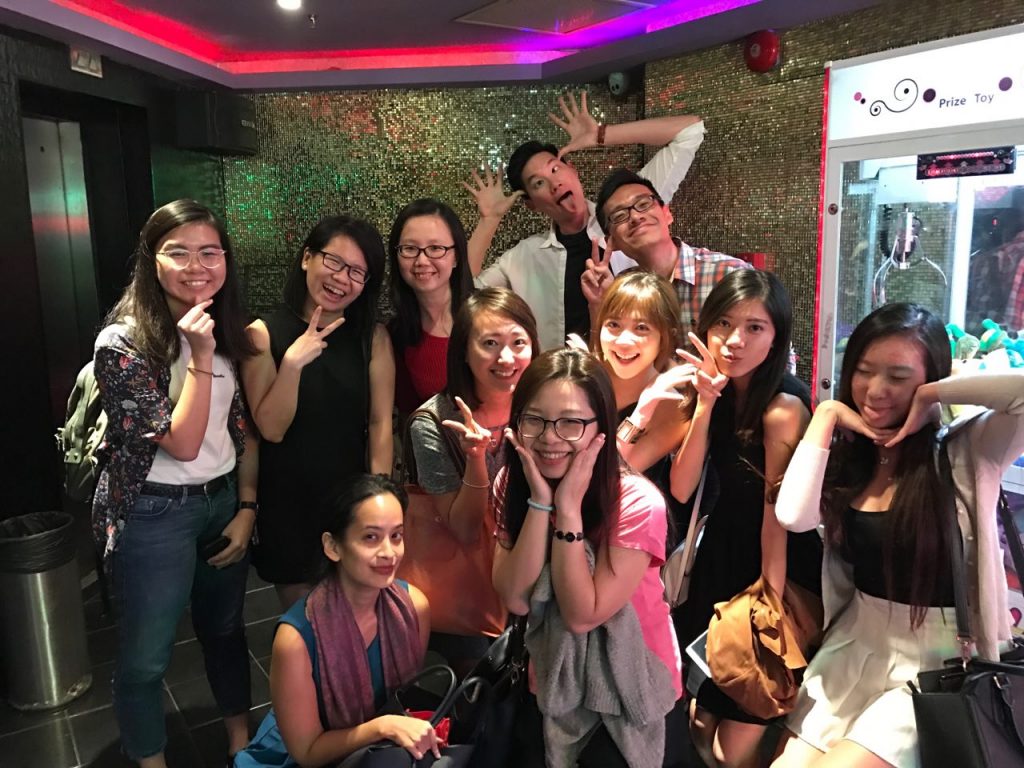 Yizhen celebrates a successful 9.9 campaign with a team KTV session[/caption] P: Mandopop? Y: Yes! You can ask my Shopee team. Everytime we go for karaoke, I'll choose Mandopop – much to the delight of half the team, and to the dismay of the other half. (laughs) [caption id="attachment_16788" align="alignnone" width="1024"]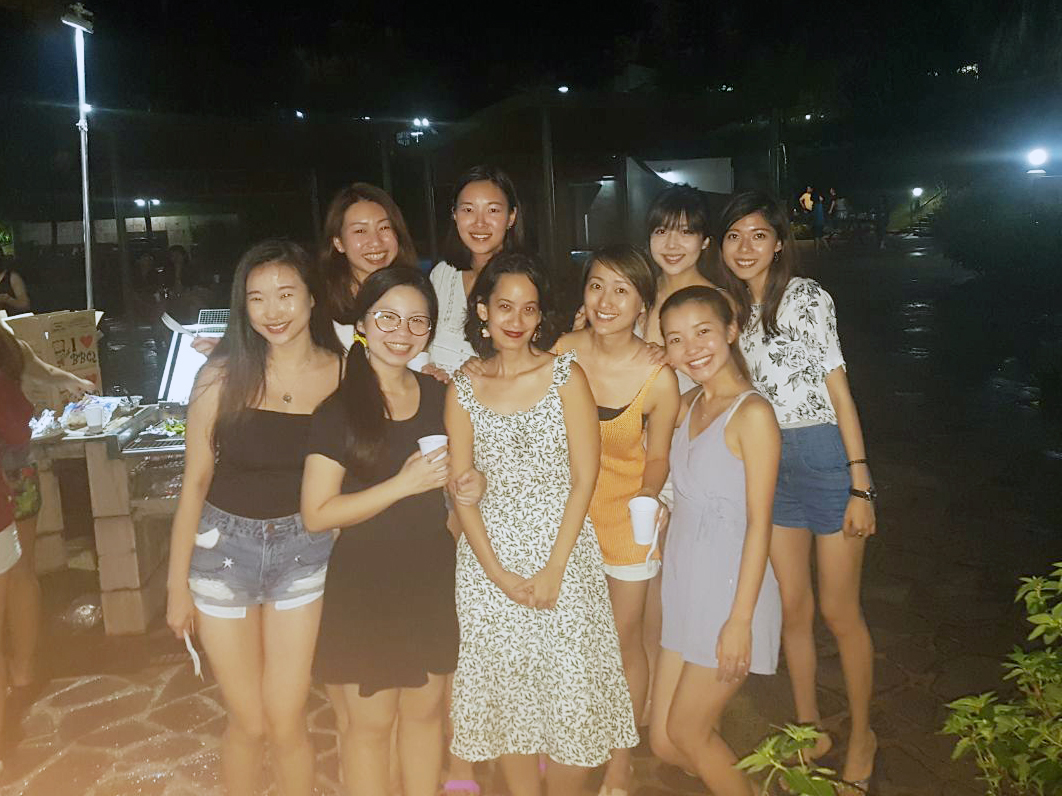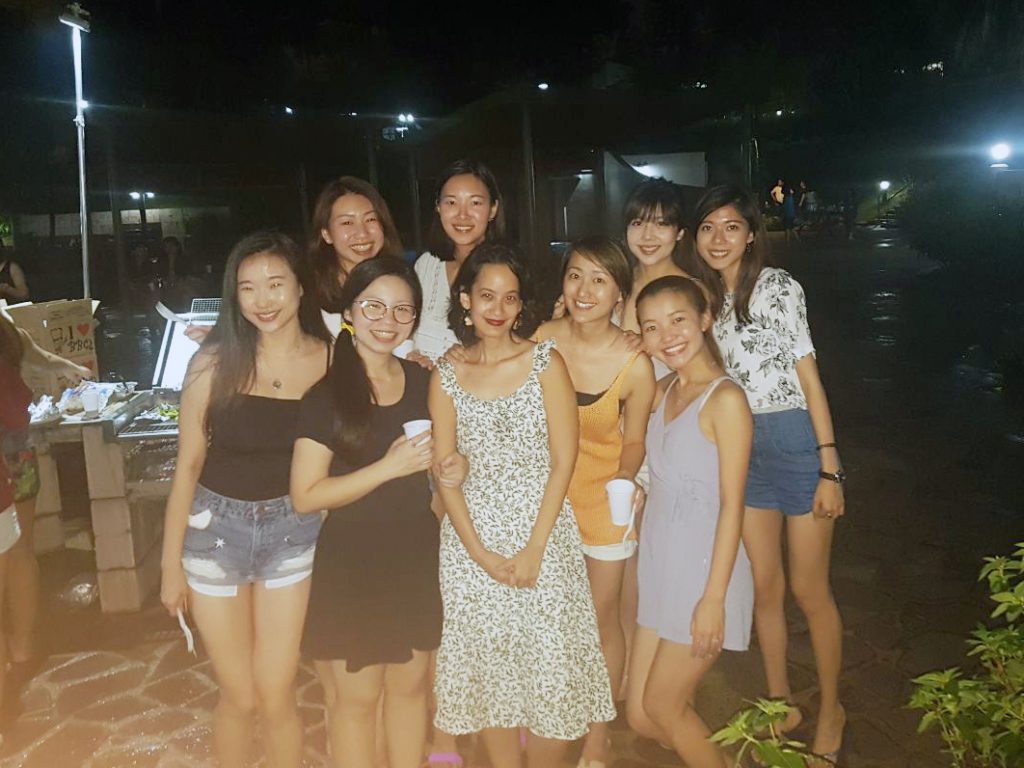 Yizhen and the Marketing team unwind at a BBQ get-together[/caption] P: Well, Mandopop isn't quite my cup of tea either, but whatever rocks your boat! Do you guys sing together a lot? I imagine work must get really hectic and especially so during campaign seasons. Do you and the team do anything else to unwind? Y: It's like I can't run away from the alcohol in my past life with Zouk, because our other favorite thing to do is drink beer! (laughs) We sometimes spend our Friday nights unwinding with a couple of drinks at a craft beer watering hole near the office. We have get-togethers rather frequently. More recently, we've had one of our team members host a barbecue over at his house. [caption id="attachment_16789" align="alignnone" width="1024"]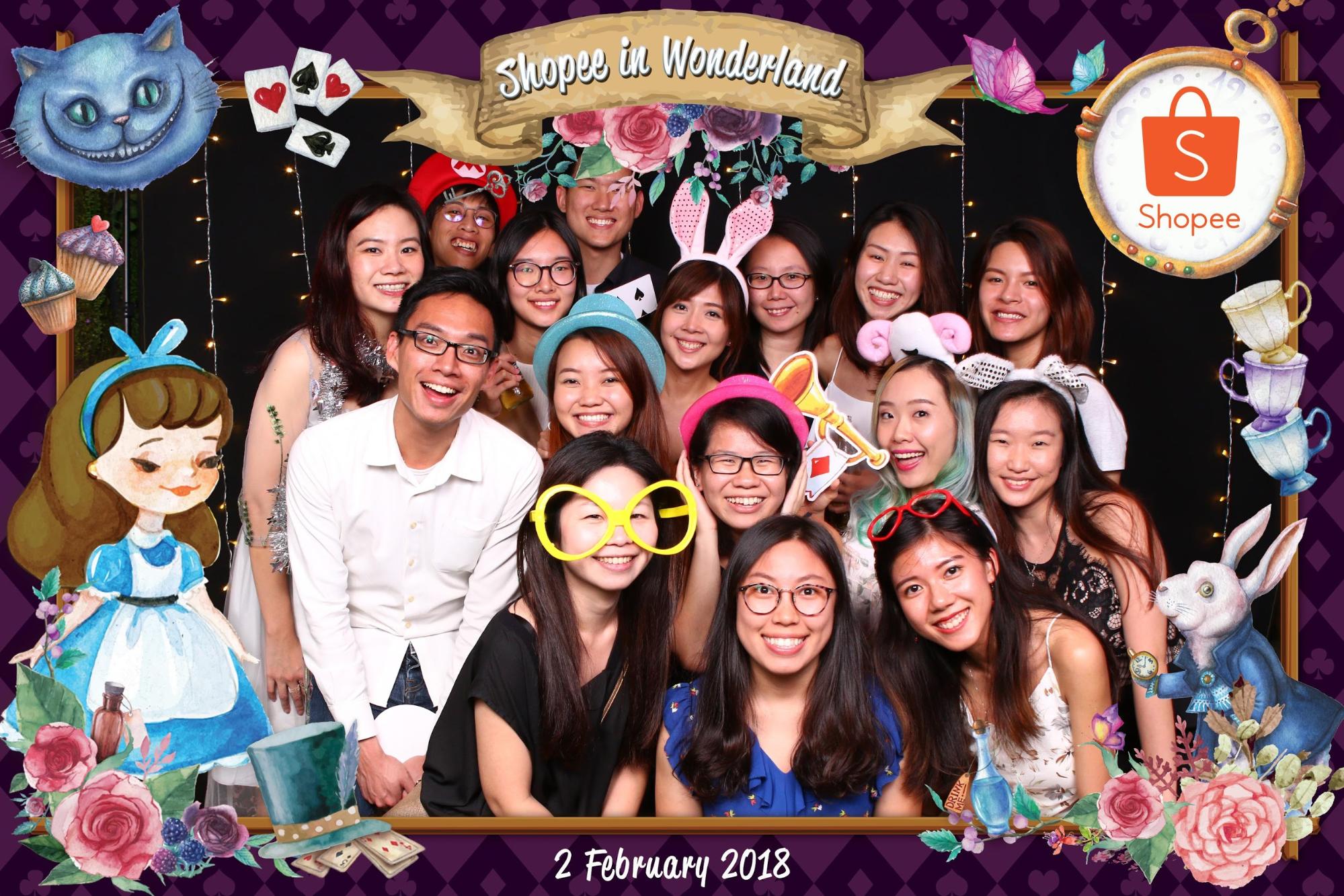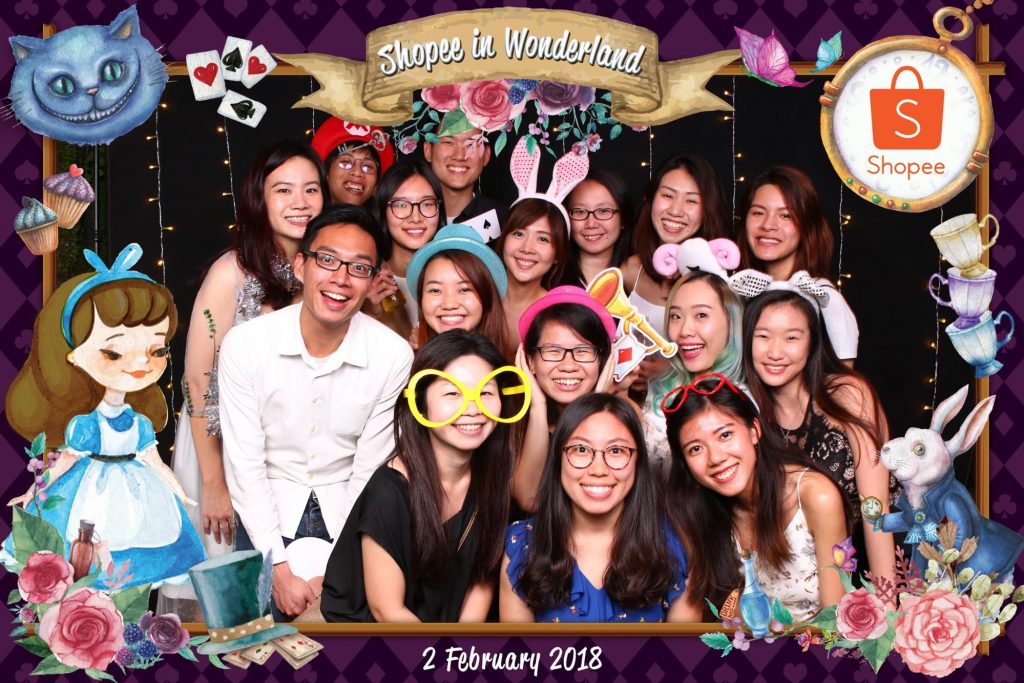 Yizhen gets together with her Marketing team for Shopee's New Year 2018 party[/caption] P: That seems like a lot of fun! It's rare to see such a large group of people constantly meeting up and making merry – why do you think your team has such a connection? Y: Hmm, a similar age group might be the largest factor? The team I have here in Shopee is very much alike the team I had in Zouk – we've gotten pretty close and that translates into a good dynamic for work. Everyone here is generally quite easy-going and good fun to be around – we make sure to include newcomers too! [caption id="attachment_16785" align="alignnone" width="1024"]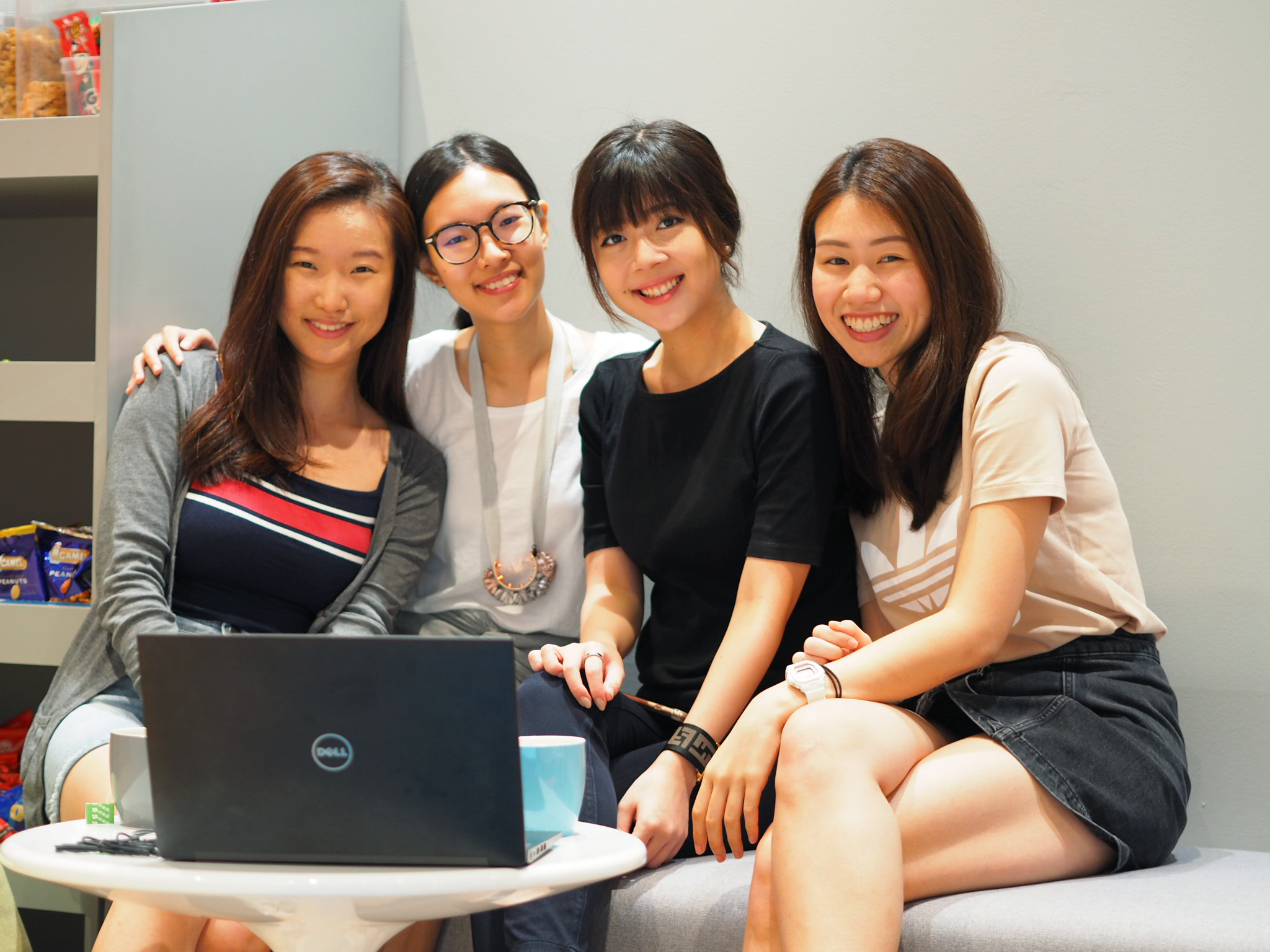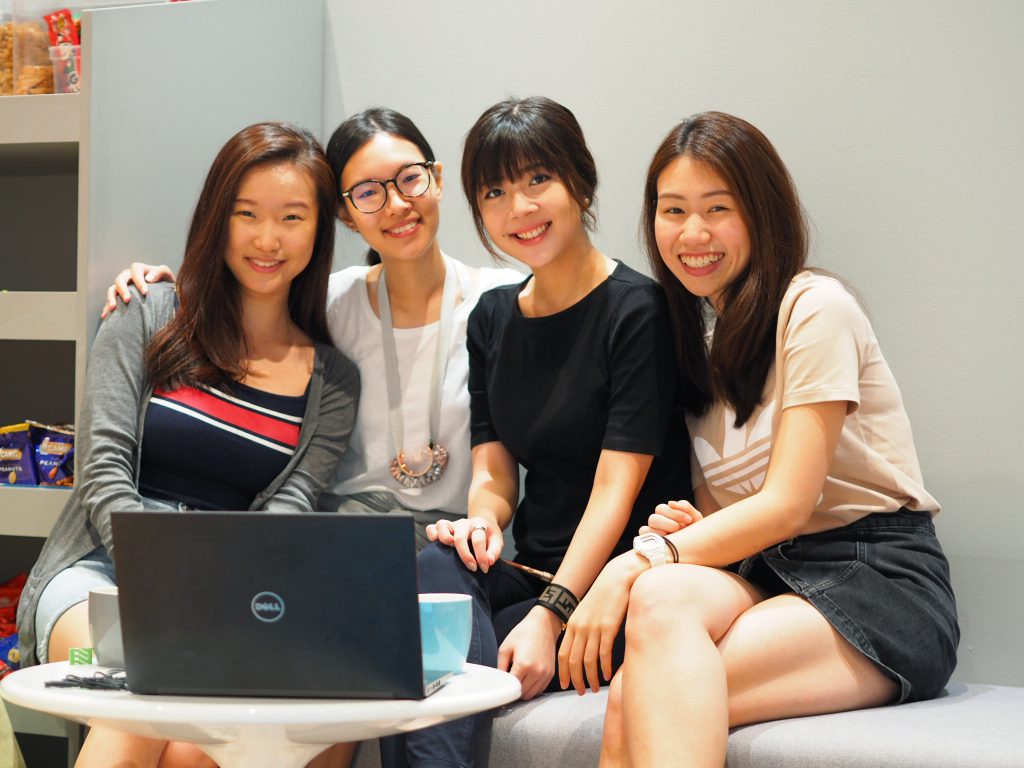 Yizhen and her colleagues-turned-friends in Shopee blur the lines between work and play[/caption] P: That's really nice of your team! Y: Well, work can get infuriatingly tough at times, so it's important to create a strong support network where we can rely on one another. PR is as complex as it is alluring, which means that there's an ebb and flow to our stress levels. Having friends in the workplace to talk to and laugh with makes a world of difference, and I appreciate them so much! [caption id="attachment_16787" align="alignnone" width="1024"]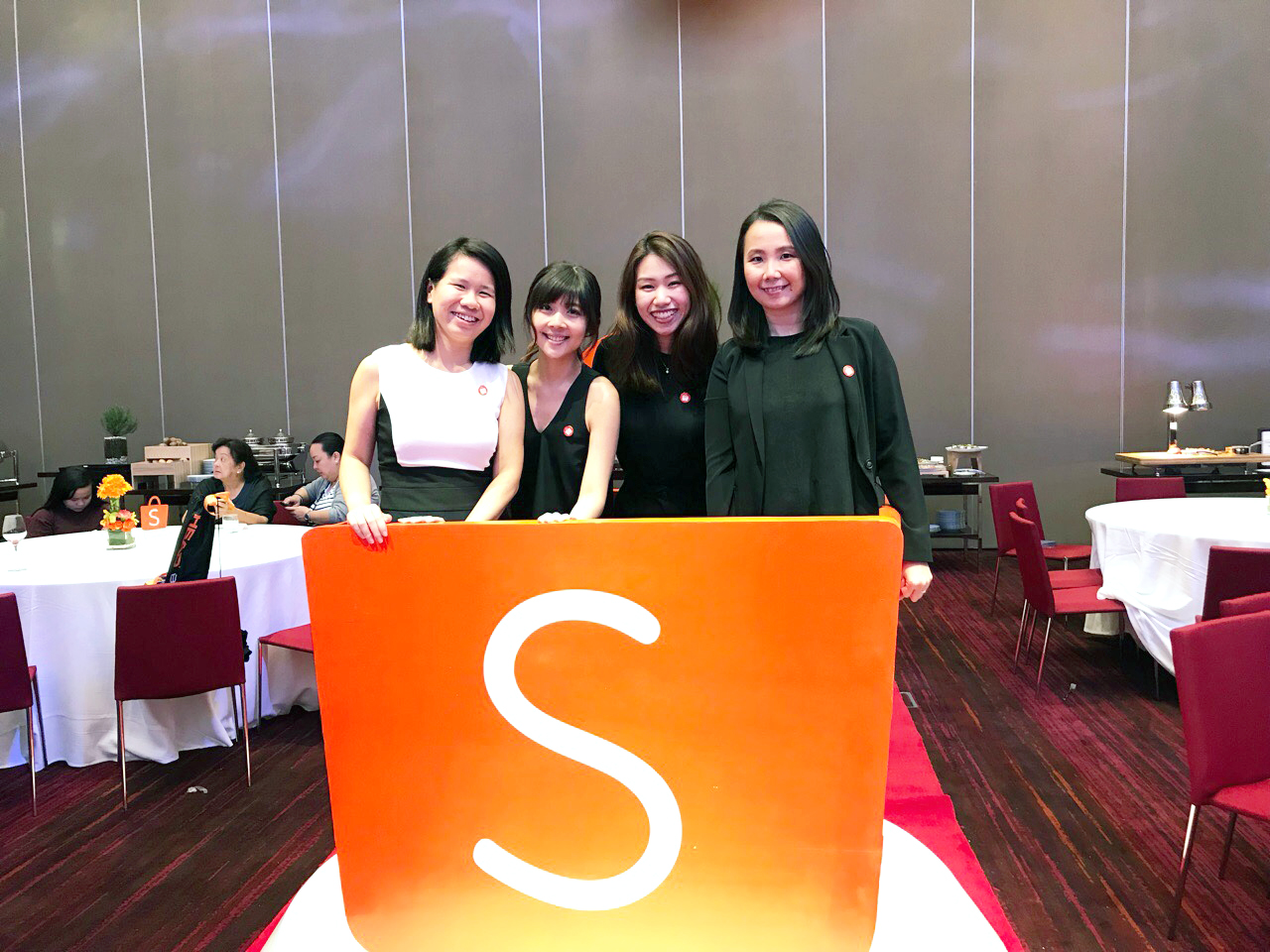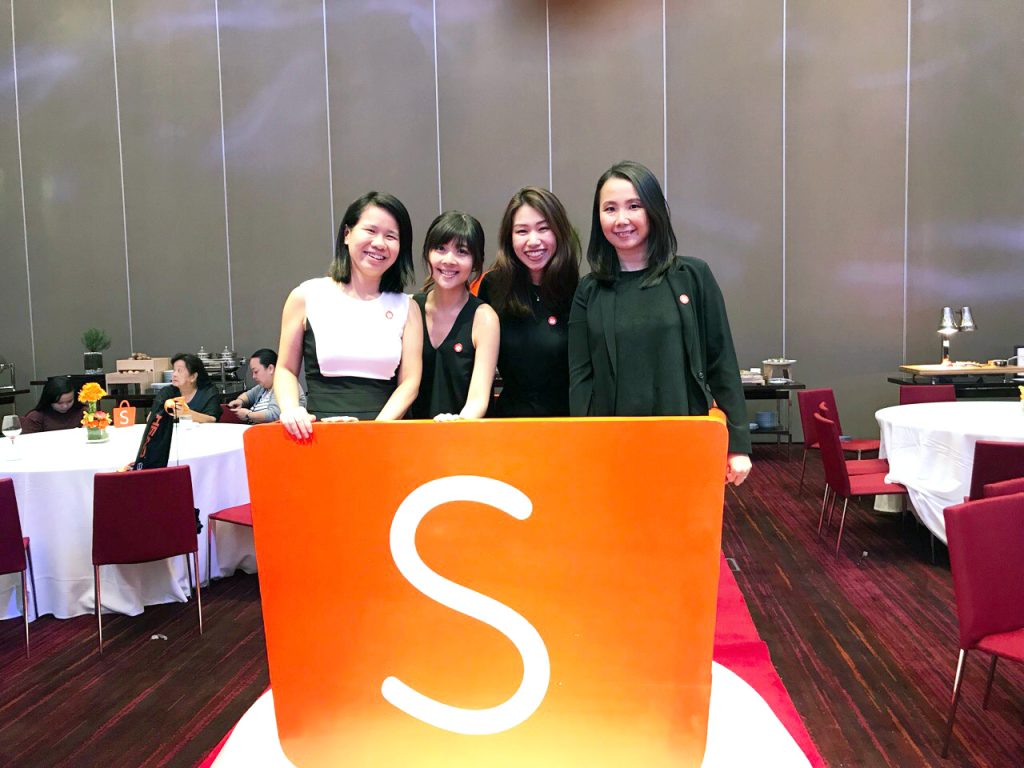 Yizhen poses with regional colleagues at a Shopee PH media event[/caption] P: I know exactly what you mean. School comes up its set of difficulties too, and it was my friends whom I walked through difficult times with. Alright, Yizhen. You've been very nice to speak to, and yet I must release you back to your tribe. Would you perhaps have some words of advice for fresh graduates or career-switchers looking to take their first step into PR? Y: For fresh graduates, the best things you can do for yourselves are to read, analyse and understand. Stay on top of the latest news, industry trends and soak up all the information you can – especially for the industry you're looking to join. Most importantly, always keep an open mind and embrace change. And if you happen to be exploring PR after starting your career elsewhere, give yourself some credit. Having prior experience in other functions will help you somehow – many skills are transferable and it's up to you to be adaptable with them. The work I did with Zouk fell under Digital Marketing, which now helps me better understand what my colleagues do. It helps me see the bigger picture and figure how my strategy can complement theirs. Don't shy away from your past experiences after you've settled into a new role – what you've learnt can really help you do teamwork better and create a better result!
---
Want to join Yizhen's team? Hop on the PR or Marketing train at
https://careers.shopee.com/
!
]]>