Are you a fan of instant noodles? Why not challenge yourself and try these interesting flavours? You might even find a new favourite! This will also be great for those of you who're sick of the regular flavours and are looking for a new (possibly mind blowing) instant noodles experience!
1. Ottogi (오뚜기) Cheese Ramen
Cheese and noodles may seem like a pretty weird combination, but cheese lovers won't be able to stay away from these instant noodles! The melty, savoury cheese complements the slightly spicy soup base creating a heavenly yet sinful meal. Ottogi is the less spicy substitute of Samyang's popular honey cheese ramen and even comes with a packet of grated cheese to be poured over the noodles.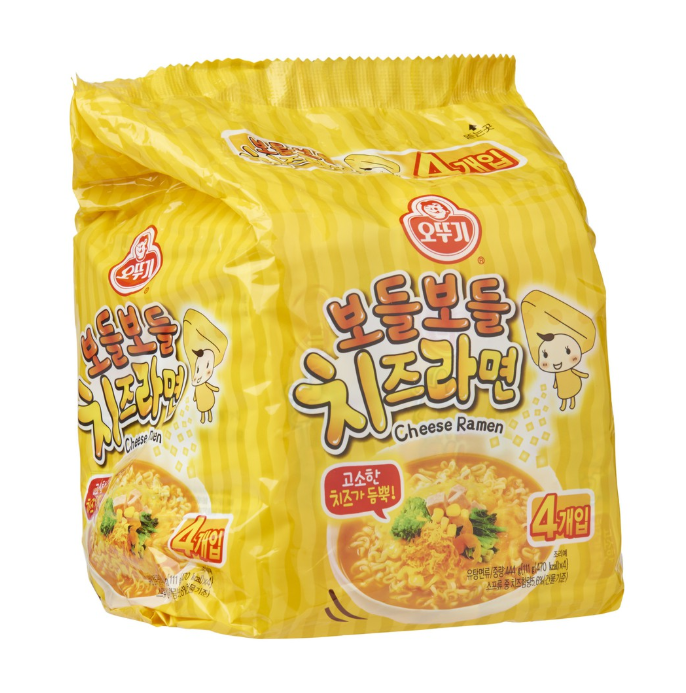 We'd recommend adding the grated cheese only after the instant noodles have been poured out into a bowl for enhanced flavour. Sprinkle (or pour) it over the noodles (not into the soup)! Cheese lovers can even add the cheese powder to every mouthful of noodles to maximise the cheesiness!
Pro Tip: This is when you leave the best for the last. Don't make the mistake of stirring the cheese powder together with the soup base while the noodles are boiling. The cheese will simply dissolve and the cheese flavour won't be as strong.
2. Samyang 2x Spicy Noodles (Samyang Nuclear Noodles)
You must've heard of the Korean spicy noodle challenge at least once in your life. This is the main star of our YouTube challenges! Known to be numbingly spicy, Samyang's nuclear instant noodles have amassed a large pool of challengers who have willingly suffered under its wrath. As the noodles are dry, the spice is more pronounced because there isn't a soup base to neutralise it. From sweating buckets, intense milk chugging to even endless cursing from the spiciness, this is just a sneak preview of the power of these instant noodles.
Its sibling, the original samyang noodles are already very spicy, but this is the x2 version that promises way more 'kick'. If you think you're up for it, why not give it a shot! Try eating it without any beverages to up the stakes!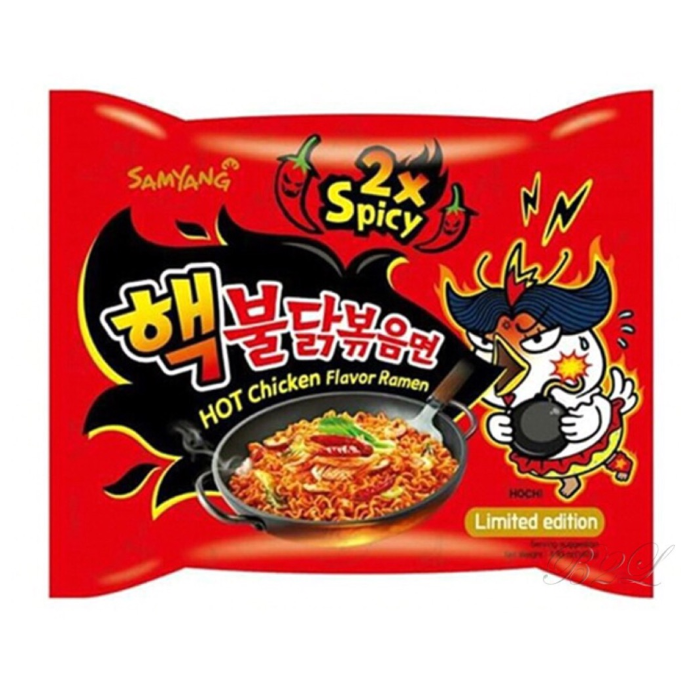 3. Paldo Premium Jajangmyeon (Korean Black Bean Noodles)
Watching your favourite Korean actor or actress eating Jajangmyeon and salivating at the sight? Now you won't have to fly all the way to Korea to get a taste of these legendary Korean black bean noodles! Although the one in Korea will always taste a lot better, but this is a relatively good substitute that can be found in Singapore!
Unlike regular instant Jajangmyeon where the sauce comes in powder form, Paldo's black bean sauce is pre-made. This prevents lumps from forming due to uneven mixing and gives a more authentic texture too!
The smooth noodles combined with the savoury black bean sauce is a taste not to be missed! This will satisfy your black bean noodle cravings temporarily, especially if you've been longing a bowl since your last Korea trip! Until your next one 😉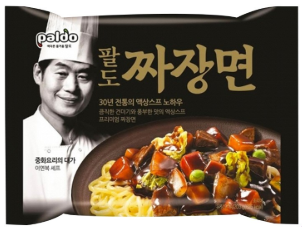 4. Samyang Sriracha Stir Fried
If you're a fan of Sriracha sauce, then try Samyang's Sriracha Stir Fried instant noodles! Although it claims to be less spicy than the original Korean Spicy Noodles, reviews have mentioned that it's pretty on par! The sour Sriracha taste seems to contribute to the spiciness as well, and it's something new to try if you want to switch things up a little!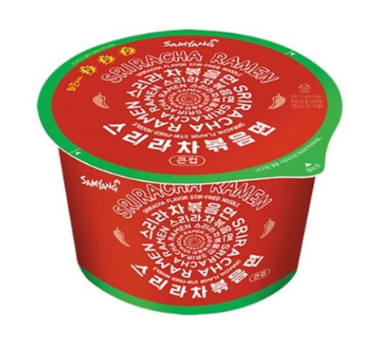 5. My Kuali Penang Prawn Hokkien Noodle Soup
Penang is well known for their Hokkien Noodles, fondly referred to as Prawn Noodles in Singapore. Vermicelli in a bowl of flavourful prawn-based soup. We can already taste it! Although Prawn Hokkien Noodles are easily found in hawker centres, My Kuali's Penang Prawn Hokkien Noodle Soup can serve as emergency supplies! Perfect for when you're too lazy to leave your house to buy a bowl. Why leave the house when you can cook one in 3 minutes, right?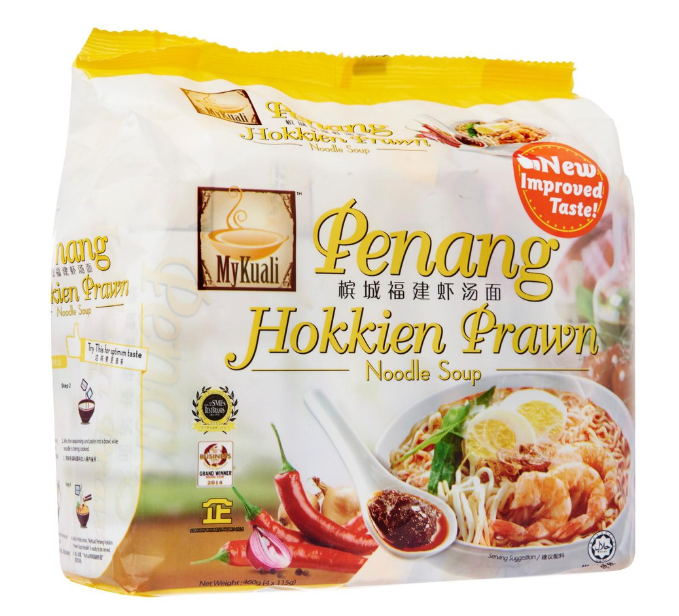 6. Koka Purple Wheat Noodles
Fancy some Aglio Olio with a twist? Koka's purple wheat noodles come in Aglio Olio flavour! Not only is it a healthier option, there's also no added MSG, it's 100% steam baked and doesn't have artificial colouring and preservatives! The noodles are also dry, so you won't have to worry about odd tasting Aglio Olio broth. If you're longing for a taste of home, there's also the homestyle braised duck flavour! Those looking for a little more kick can  go for the chilli and lime flavour for a hot and sour experience.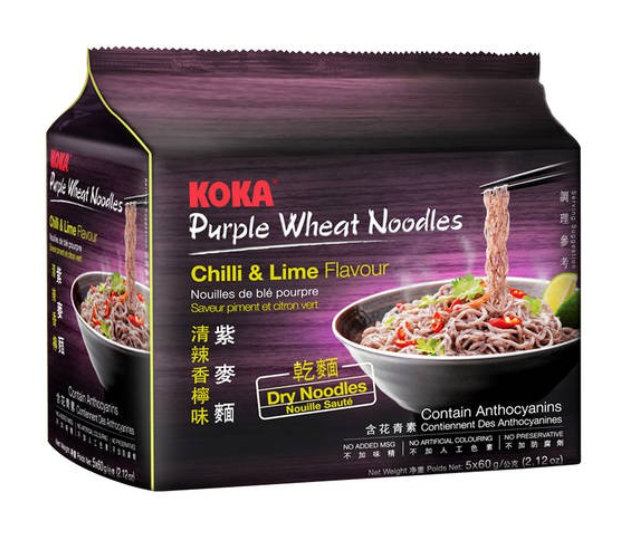 7. Prima Taste La Mian (Chilli Crab / Fish Soup)
The popular Singapore dish, Chilli Crab in instant noodle form? Sign us up! This is possibly one of the coolest local flavours infused into an instant noodle dish, and it does taste pretty legit too! If you have lower spice tolerance, consider their Fish Soup La Mian that's a substitute for one of our local delicacies too!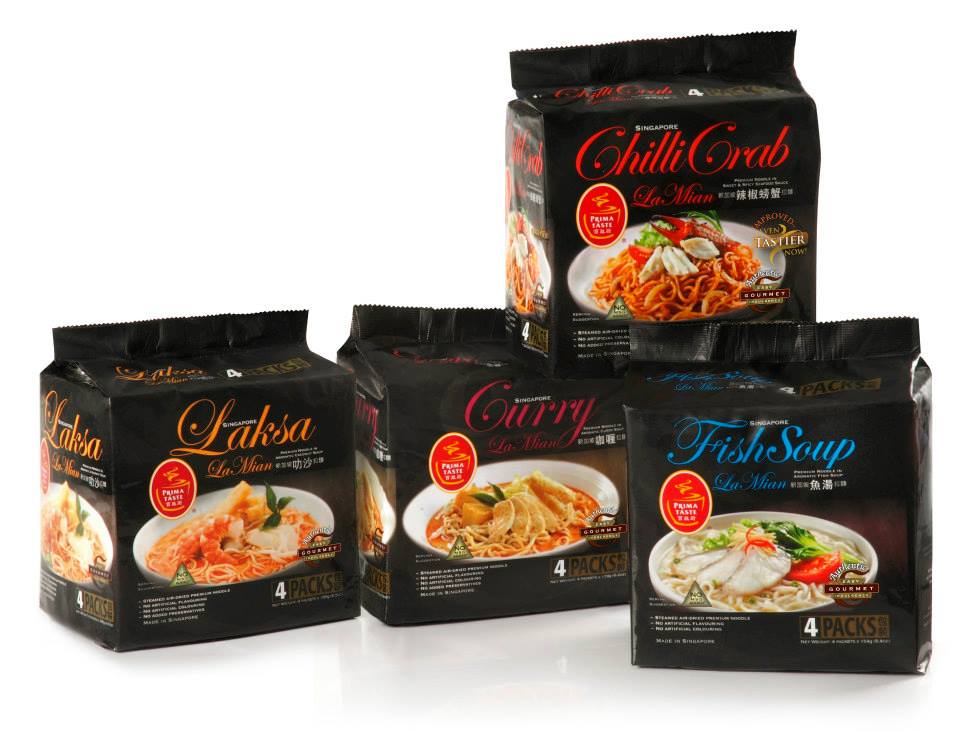 8. Myojo Bee Hoon Soto
More of a Bee Hoon person? Get your hands on Myojo's Bee Hoon Soto! This popular Malay dish has been recreated into instant form and tastes just as good! However, as it's in Bee Hoon form, it might be slightly less filling than regular instant noodles. But you could always have two servings 😉 Alternatively, they also have the Mee Soto Ayam flavour if you prefer noodles!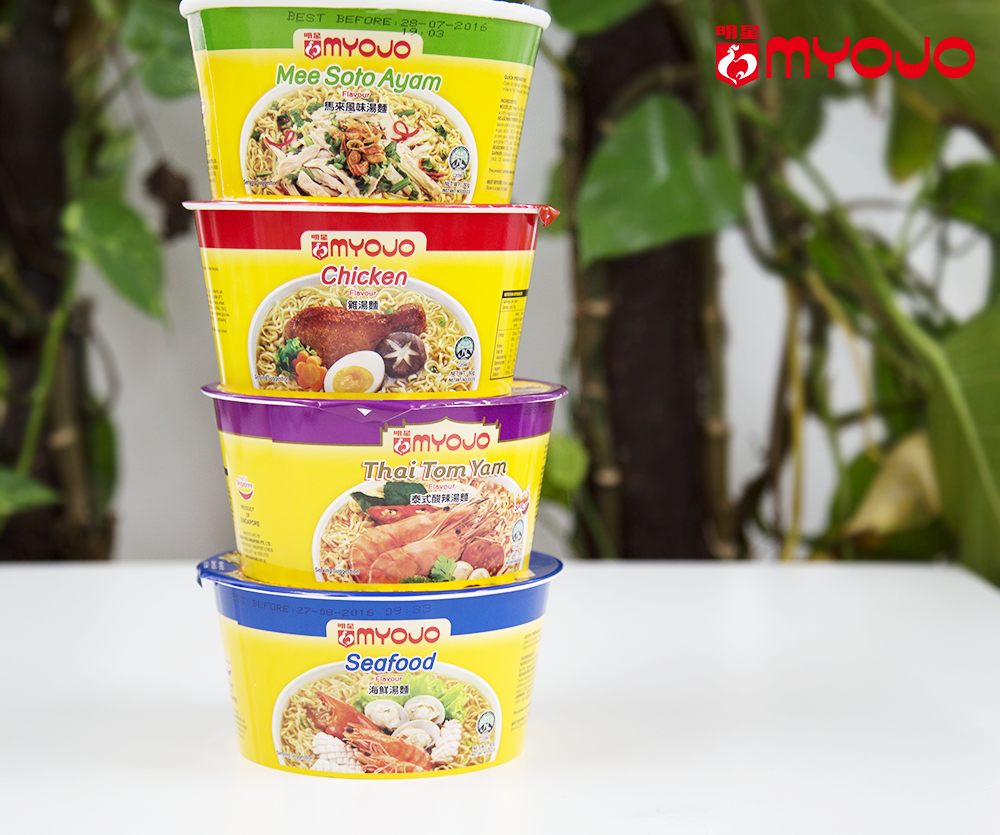 9. Kiki Si Chuan Pepper Noodles
Love Taiwanese food? Why not get a packet of Kiki's Si Chuan Pepper Noodles?  Your life will never be the same again! Their artisan noodles have zero preservatives and are dried naturally under the sun! They'll also taste like authentic, restaurant-quality noodles!
The highlight of Kiki's instant noodles are the noodles themself, but let's not forget the unique flavours — Si Chuan Peppers,  Aromatic Scallion, Young Vinegar and Aged Vinegar.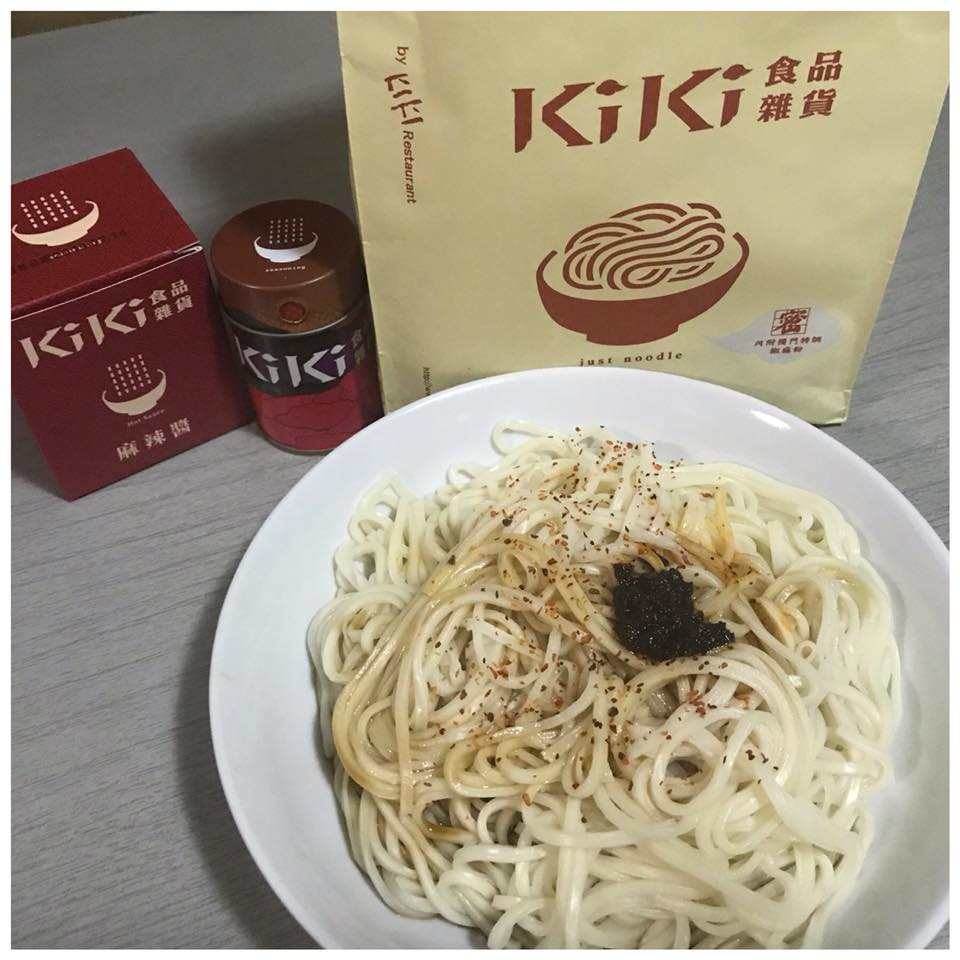 10. Maggi Hot Heads Bowl Noodles – Tom Yum Mee Goreng
If you're a fan of Mee Goreng, Maggi Hot Heads is just the thing for you! Instead of regular Mee Goreng, you'd be able to enjoy additional flavours. Their Tom Yum Mee Goreng is an especially unique fusion of taste, with the extra Thai twist! It's time to feel the burn!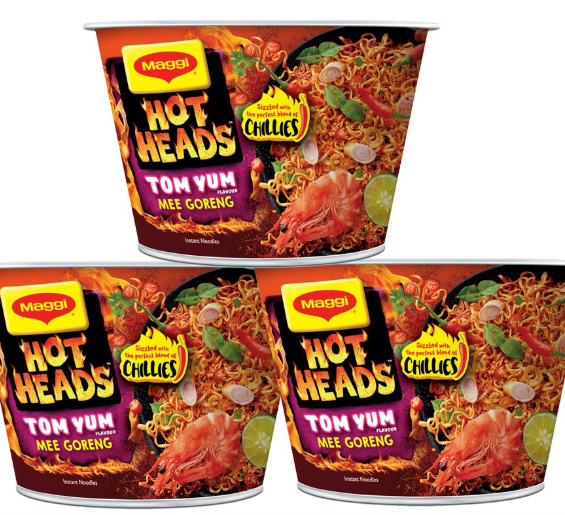 11. Chong Qing Mala Spicy Glass Noodles
Find yourself gravitating to the Mala store by default at every food court you go to? Do yourself a favour and try these spicy glass noodles! There are two different types of noodles for you to choose from and every bite will leave you craving for more! The best part? The noodles are glass noodles, giving you the authentic Mala experience!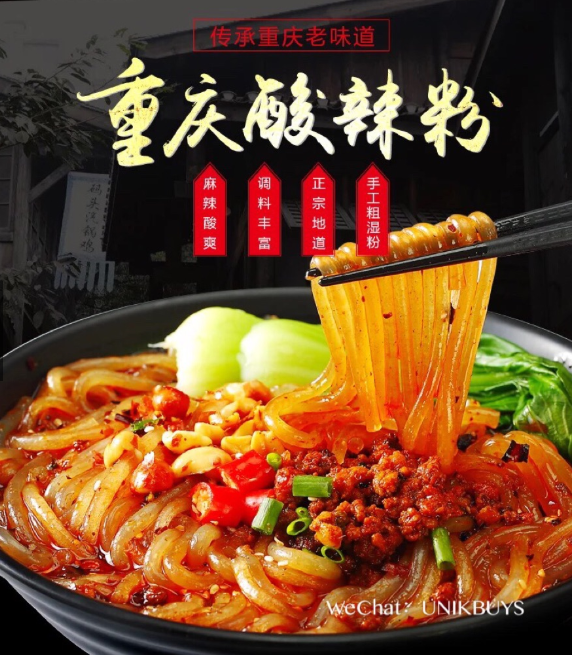 Want to prepare a nutritious meal instead of instant noodles, but have limited time? Check out these 13 kitchen tools you can use to finish cooking in 15 minutes! You could also prepare your own hotpot at home, or even grill some meat at these Korean BBQ restaurants which would be worth every cent!
---
New to Shopee? Get $7 off (min. spend $15) with code*: INSTANT
*TNC Applies. Valid for new users from 10 to 17 July only.