Going by the lengthy queues at hotpot restaurants, it's clear that Singaporeans love having steamboats for dinner. Since Chinese New Year 2022 is just around the corner, one can surely expect to eat hotpot at reunion dinners. If you dread jostling the crowds with your family in tow, try having a steamboat at home instead! Not sure where to get all the best steamboat ingredients in Singapore? Read on for our step-by-step guide and useful tips on how to organise a steamboat party at home!
1. Get a good steamboat pot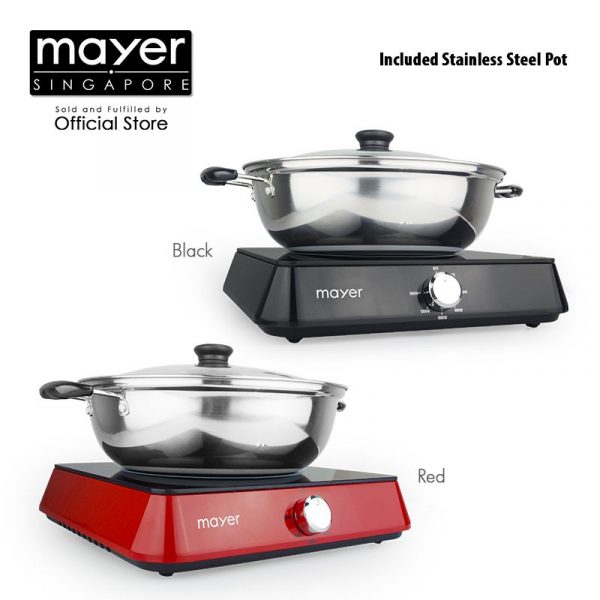 Before buying steamboat ingredients in Singapore for a hotpot party at home, you must have the right pot. Most steamboat fans swear by portable gas stoves that allow you to control flame intensities! To avoid the fuss of replacing the gas canisters after every meal, get yourself an induction cooker. In particular, we recommend this Mayer Induction Steamboat (available on Mayer Official Store) which is great for a steamboat party at home. It comes with a user-friendly knob and eight power levels which is easy to operate and enables fast cooking. Still unsure on which one to get? Check out our list of the best steamboat pots in Singapore for other alternatives!
2. Pick your favourite broth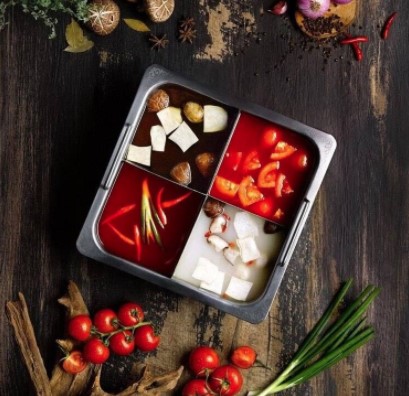 Having a wide variety of hot pot and steamboat broths out there means you no longer have to spend hours brewing your favourite broths. There are many online sellers that have pre-packaged their soup bases for sale, which you can easily use for your steamboat at home! Here are some recommendations of the best places for soup bases: 
One of the best-selling broths is undoubtedly the Haidilao Mala Stir Fry Broth (available on friendmart) — a hit amongst Singaporeans who love spicy food! Other mouth-watering broth choices from Haidilao include Tomato Vegetable, Sesame Dip and Mushroom. 
Popular hotpot restaurant Beauty In The Pot is another place where you can get the best soup bases as your steamboat ingredients in Singapore. In particular, we love their exotic Vitamin C Tomato Sweet Corn Broth and Cooling Coconut Broth which goes well together with pork bellies and mushrooms. 
Online retailer Food People is another great option for hotpot soup bases, which is a core steamboat ingredient in Singapore. Specifically, we love their Collagen Soup Base (available on Food People Official Store) which has such a rich and intense taste that you'll want more after every sip. Their Spicy Mala Soup Base (available on Food People Official Store) also packs a punch with its mouth-numbing yet insatiable taste.
3. Select your hotpot ingredients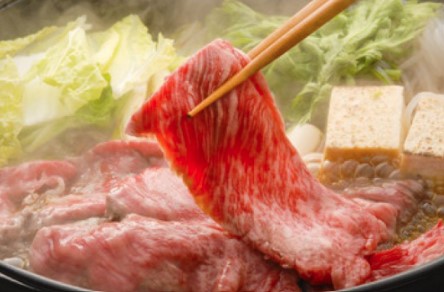 Among all the steamboat ingredients in Singapore, meat stands out because of their popularity. Cuts like wagyu shabu (available on MEATLOVERS), pork belly (available on Tasty Food Affair), and chicken fillets (available on Kee Song) are often used in steamboats because they boost the broth's overall flavour. However, if you're seeking an all-in-one package for your convenience, check out these marinated chicken (available on SL Foods Official Store) that can be cut into thin slices for a quick cook.
To save time on the preparation and jostling with the supermarket crowd, why not get your meat for your steamboat at home from some of our trusted meat delivery vendors in Singapore instead? They include: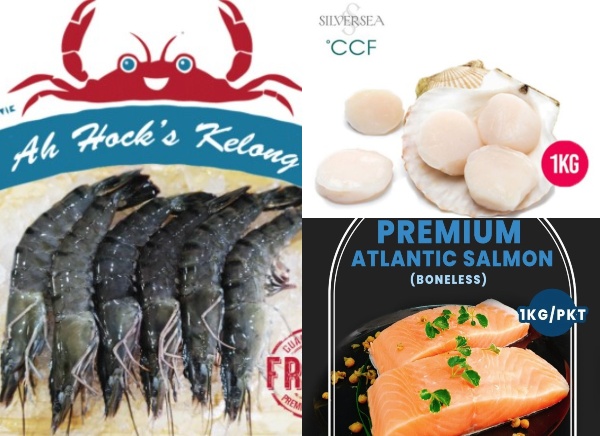 Want natural sweetness in your steamboats? Make sure to prioritize seafood ingredients! When it comes to seafood, our personal favourite is salmon (available on Snow Treasures) as it goes well with an assortment of broth flavours. For those keen on more seafood variety, we have you covered. From Japanese scallops (available on SilverSea Mall Official Store) to tiger prawns (available on Ah Hock Kelong), there's no shortage of quality seafood to complement your steamboat home experience. For more options, check our list of trusted online vendors that offer fresh seafood delivery in Singapore which will ease the preparation for your steamboat at home.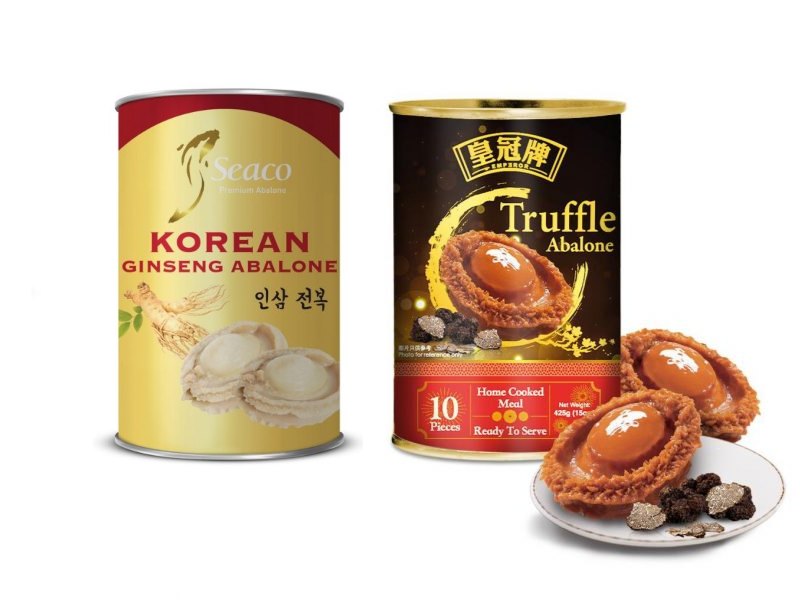 No CNY steamboat at home will be complete without the auspicious abalones! With choices like Yoshihama abalones (available on Natural Brand Trading Official Store) and New Moon Treasure Pot (available on New Moon Official Store), you'll be hard-pressed to find better abalone options. They'll definitely give your steamboat a buttery and savory edge that everyone will certainly enjoy at your steamboat at home. Additionally, be sure to buy some of the best canned abalones and follow these easy abalone recipes to impress your relatives and friends!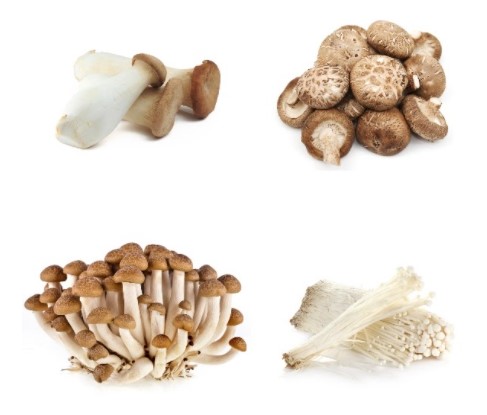 To get an extra umami kick in your broth, we suggest mushrooms based on your preferred textures. For example, if you prefer a noodle-like texture you can go with enoki (available on GrocerKing Official Store), or if you want something thicker and with some flavour of its own, you can go for the shiitake. Other common mushrooms include button, straw (our personal favourite), and king oyster mushrooms (available on GrocerKing Official Store).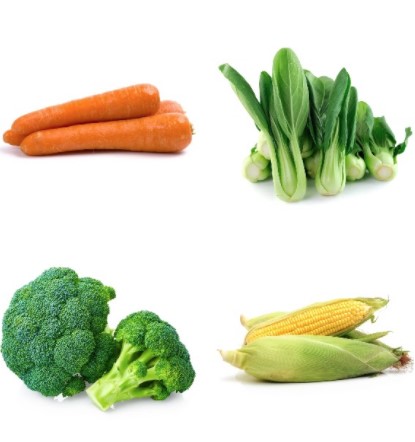 Common hotpot vegetables for steamboat parties at home include winter melon, carrots, baby spinach, Chinese cabbages and corn (all available on GrocerKing Official Store). These will be enough to get you started with a simple meal but if you want more variety of hotpot ingredients, you could include stronger flavours such as taro and pumpkin (available on GrocerKing Official Store).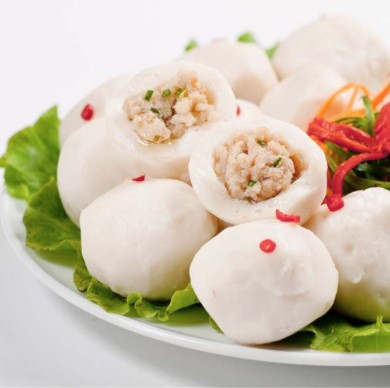 For most soupy Asian dishes and steamboats at home, you can't go wrong with pre-cooked seafood like fried fish cakes (available on Enjoy DoDo Official Store) and fish balls (available on MingFa Fishball Official Store). Similarly, for those who like ingredients with filling, balls with fish roe and cheese tofu (available on BoBo Fishball Official Store) are popular steamboat ingredients in Singapore that are worth a try!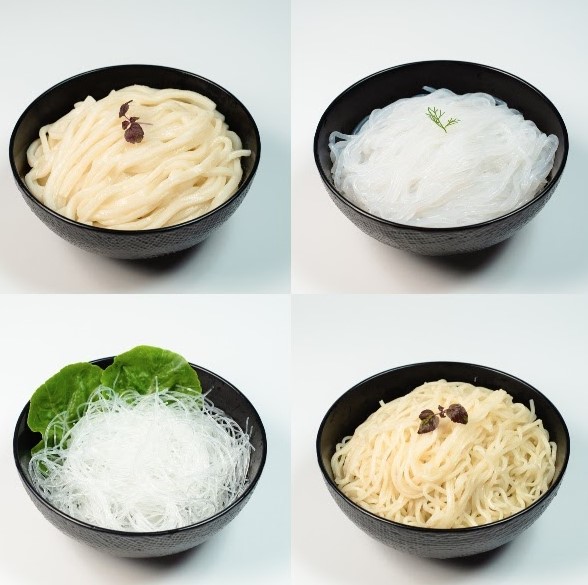 Don't worry carb fans, we haven't forgotten about you! Noodles are one of the most popular choices for steamboat ingredients in Singapore. They come in many shapes and sizes and fit in nicely with your hotpot meal! We'd particularly recommend adding glass noodles (available on Hanguk Kitchen SG) and udon noodles (available on Oriental Food & Services Official Store) as they are better able to absorb the broth's flavour. This makes them the go-to choice for your diverse array of soups and steamboat ingredients.
4. Prepare condiments for the dipping sauce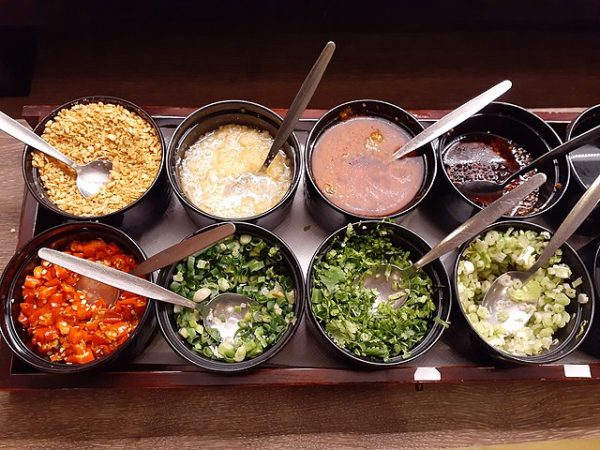 The broth is enough to make the ingredients taste good but if you are looking for extra zing, you could try using dipping sauces like spicy mala sauce (available on Food People Official Store) or roasted sesame sauce (available on FirstShoppie). To make your steamboat experience at home more legit, mix your own sauces like how you usually do at restaurants! Here's an easy dipping sauce recipe for you to perk up your steamboat at home. Simply top up your regular sesame sauce with some green onions, cilantro, and sesame oil. This will make your sauce taste nutty yet fragrant at the same time. You can even chop up some chili padi into the sauce to spice it up!
5. Order drinks to cool yourself down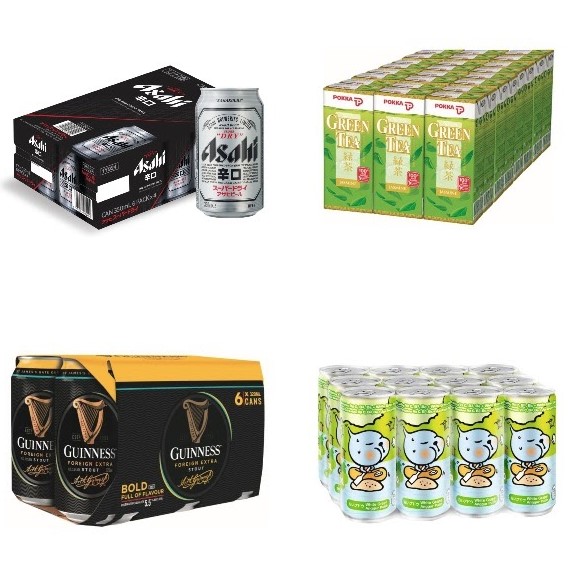 Your shopping experience for steamboat ingredients in Singapore isn't complete without a good selection of drinks. All the heat is bound to get you sipping on a nice cold drink to cool down your taste buds. If you love alcohol, go for Asahi or a Taiwan beer (both available on Shopee Supermarket) to soothe the spiciness of the mala broth. Not a fan of alcohol? Opt for Pokka jasmine green tea or winter melon tea (both available on Shopee Supermarket) to cleanse your palate so you can have more appetite to continue feasting!
Enjoy the convenience of a steamboat at home this CNY
With everything prepared, the final (and most important) touch would be the presence of good company. It can be as intimate as a 1-on-1 meal or a steamboat party of five guests. This is because the beauty of steamboat is that you get to chit-chat during meal prep. Bonus points if you find someone who loves the same flavours as you do!
Armed with this handy guide, it's time to set forth and plan a hotpot gathering! If you still can't decide on what to buy for your steamboat at home, check out these steamboat delivery restaurants that offer steamboat packages and platters for various group sizes and taste buds. Other than steamboats, you can also indulge in some of the best bak kwa and best pen cai in Singapore which you can get at amazing prices from our Shopee CNY Sale. Additionally, huat your way into the new year with these mahjong gifts that you can get for your loved ones! 
This article was updated on 28 December 2021. Additional research done by Gabriel Choo.