In a blink of an eye and it's the Chinese New Year season again! During this festive season, most Singaporeans follow a series of CNY customs and traditions, which includes having a reunion dinner! This annual affair sees families and friends catching up over a meal, usually in the form of a steamboat. But rather than spending hours queuing at a restaurant, why not enjoy your steamboat at home instead? With the right steamboat equipment and a list of ingredients, you can whip up a Singapore-style steamboat meal in no time! Read on for our step-by-step guide and useful tips on how to organise your very own steamboat party at home.
Why do people eat steamboats during Chinese New Year?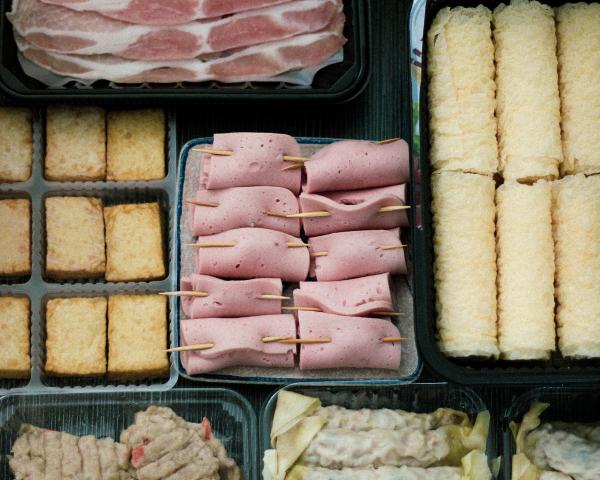 Back in the day, many Chinese families were living and working in various cities scattered across the country. As transportation was expensive, the only opportunity for members to head back to their homes was during the CNY period. When reunited, family members would gather together and enjoy a steamboat with an extravagant spread of meats and vegetables. This is based on the belief that bountiful food would usher in wealth for the family in the upcoming year.
A simple guide on how to prepare a steamboat at home
1. Get your hands on good steamboat equipment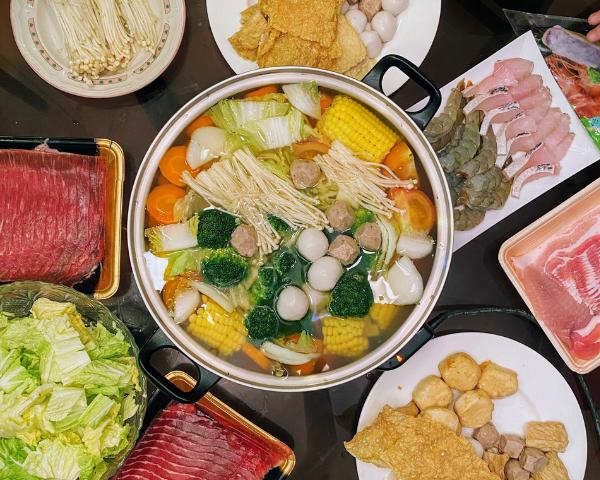 Before you go all out, you must first ensure you've got the right steamboat apparatuses. This means getting a reliable cooker that can boil and cook all your steamboat ingredients. In Singapore, most coffeeshops and hawker stalls opt for portable gas stoves for better heat control. However, this requires regular replacement of gas canisters which is often a hassle. To avoid this, do yourself a favour and get a portable induction cooker instead. In particular, we recommend the Mistral Induction Cooker MIC 2110 (available on Mayer Official Store)! This Mistral Induction Cooker comes with a user-friendly knob and eight power levels for easy operation and efficient cooking. Want to enjoy two steamboat flavours at the same time? If so, then remember to get the Powerpac Stainless Steel Yuan Yang Pot (available on Powerpac Official Store)! If you're still undecided, be sure to check out our comprehensive list of the best steamboat pots in Singapore to cook your ingredients in!
2. Pick your favourite broth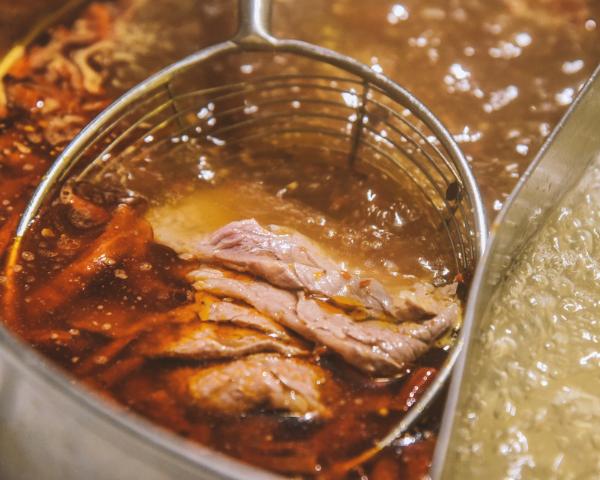 Gone are the days when you had to spend countless hours brewing your favourite broths with stock! From tangy tomatoes to umami mushrooms, there are countless pre-packaged soup bases available for you to choose from. Here are some recommended brands for the best soup bases in Singapore to steep your steamboat ingredients in.
One of the best-selling broths is undoubtedly the Haidilao Mala Spicy Hot Pot Soup Base (available on SuperVMart_Haidilao)! Adapted from the authentic Sichuan mala, this mala soup base will leave your tongue with a tingling yet satisfying sensation. Alternatively, consider other mouth-watering Haidilao broths such as tomato, shrimp, and mushroom to diversify your steamboat flavours.
Popular hotpot restaurant Beauty In The Pot is another place where you can get the best soup bases as your steamboat ingredients in Singapore. In particular, we love their exotic Vitamin C Tomato Sweet Corn Broth and Cooling Coconut Broth which goes well together with pork bellies and mushrooms. 
Online retailer Food People is another great option for steamboat soup bases — a core steamboat ingredient in Singapore. Specifically, we love their Collagen Soup Base (available on Food People Official Store) which has such a rich and intense taste that you'll want more after every sip. Their Spicy Mala Soup Base (available on Food People Official Store) also packs a punch with its mouth-numbing yet insatiable taste.
Looking to try something out of the ordinary? Then you've got to try the Asian-inspired soup bases from local brand Souper Home Cook! Its stocks are made without MSG and contain ingredients such as kelp, anchovies and bonito flakes — all individually packed. Its bestsellers are the Pollack Soup Base and Bonito Soup Base (both available on Souper Home Cook Official Store), both of which are packed with antioxidants, calcium, and minerals.
3. Snag the freshest steamboat ingredients in Singapore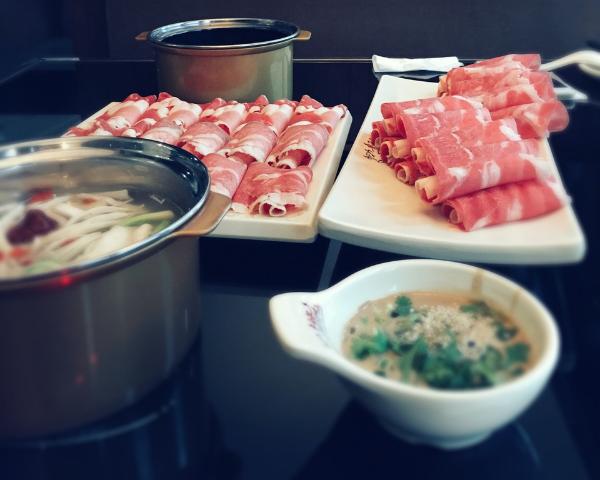 Those in Singapore preparing a steamboat definitely can't miss out on some meat! Dip some thinly-sliced Sanuki Wagyu Beef (available on MEATLOVERS) and Pre-cut Pork Belly (available on Tasty Food Affair) into the broth and watch them simmer. And don't forget to add some Fresh Chicken Fillets (available on Kee Song Official Store) to enhance the broth's flavour.
If you want to save some time on food prep, why not get your steamboat meat from some of our trusted meat delivery vendors in Singapore instead? These vendors can help you save some valuable time and provide you with some fresh juicy cuts of meat. They include: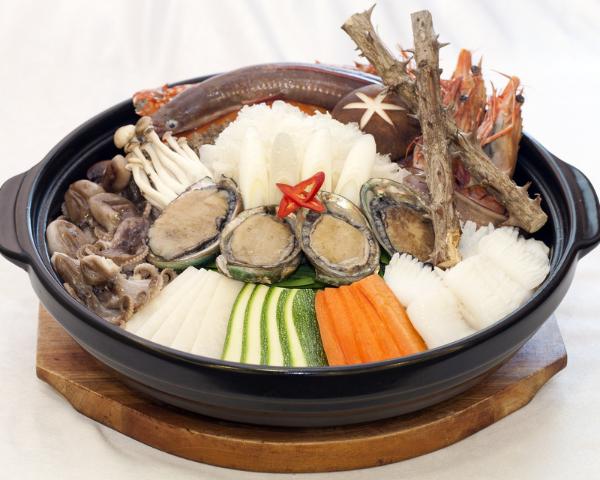 To add some natural sweetness to your steamboats, make sure to have some seafood ingredients! Our personal favourite is the Red Grouper Meat Slices (available on Grocer King Official Store) as it goes well with an assortment of broths. If you're feeling generous, you can also consider adding some Jumbo Japanese Scallops (available on SilverSea Mall Official Store) or Large Black Tiger Prawns (available on PickMe Official Store) to your steamboat. With so many options out there, there's no shortage of premium seafood to complement your steamboat experience at home. And if you're ever feeling lazy, you can opt for some fresh seafood delivery in Singapore. Sourcing steamboat ingredients has never been this easy!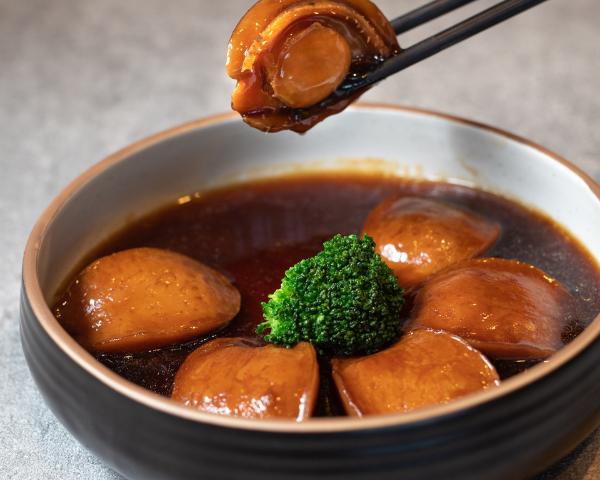 No CNY steamboat at home is complete without some auspicious abalones! Get spoilt for choice with options like Yoshihama Abalone (available on Natural Brand Trading Official Store) and New Moon Abalone Treasure Pot (available on New Moon Official Store) at your fingertips. With these in the mix, your steamboat at home gets a savoury edge that will garner raving reviews. Looking to impress your relatives and friends even more? Then make use of the best canned abalones and follow these easy abalone recipes!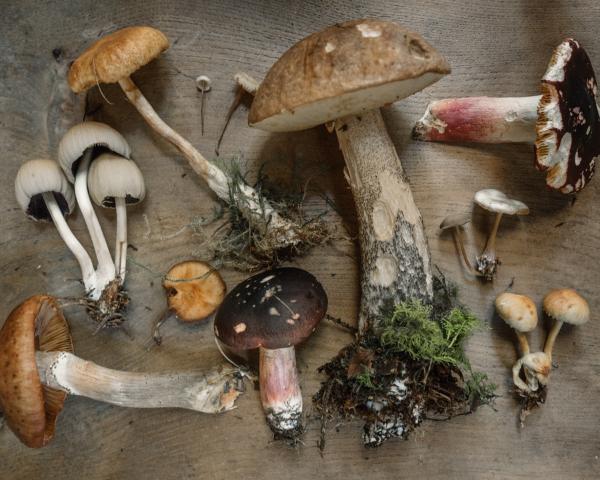 To get an extra umami kick, consider adding some mushrooms to your list of steamboat ingredients at home! Those who prefer a noodle-like texture can go with Enoki Mushrooms (available on GrocerKing Official Store). On the other hand, Shiitake Mushrooms (available on GrocerKing Official Store) will help to provide a fibrous and earthy taste to your steamboat. Otherwise, White Button Mushrooms and Shimeji Mushrooms (both available on GrocerKing Official Store) are good choices that will elevate your steamboat experience at home.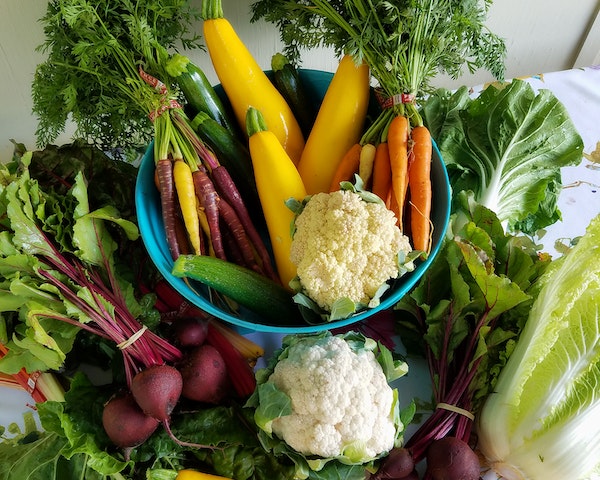 Veggies are definitely an essential component for enjoying a square meal! There are a diversity of common vegetables to get for steamboat parties at home such as winter melon, carrots, China Spinach, Chinese Cabbages and Sweet Corn (all available on GrocerKing Official Store). For the adventurous souls, you could include taro and Pumpkin (available on GrocerKing Official Store) to add some strong and sweet flavour to the broth.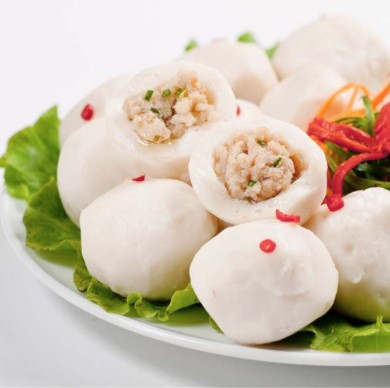 For most soupy Asian dishes and steamboats at home, you can't go wrong with pre-cooked seafood like Fried Fish Cakes (available on Enjoy DoDo Official Store) and Fresh Fishballs (available on MingFa Fishball Official Store). If you're looking for a surprise in every bite, then opt for the Fishballs With Roe (available on FoodSMart Official Store) and Cheese Tofu (available on BoBo Fishball Official Store)! Bursting with flavours, these options are popular steamboat ingredients in Singapore that are simply too good to pass.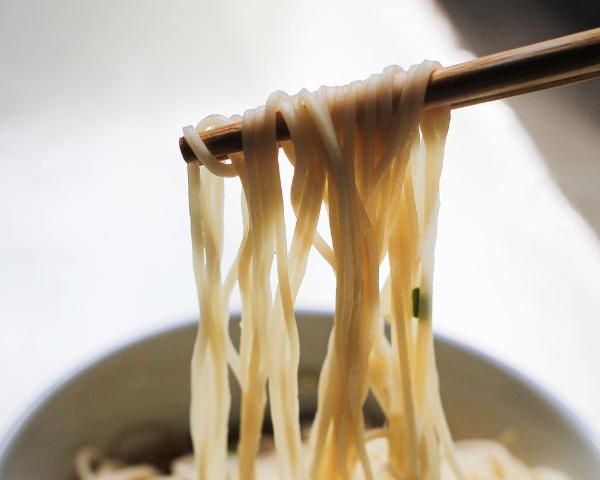 Don't worry carb fans, we haven't forgotten about you! Noodles are one of the staples inside the list of steamboat ingredients in Singapore. They come in many shapes and sizes and fit in nicely with your steamboat meal! Slurp up some Glass Noodles (available on Hanguk Kitchen SG) and Udon Noodles (available on Oriental Food & Services Official Store) for an added chewy and flavourful texture. Simply irresistible!
4. Prepare condiments for the dipping sauce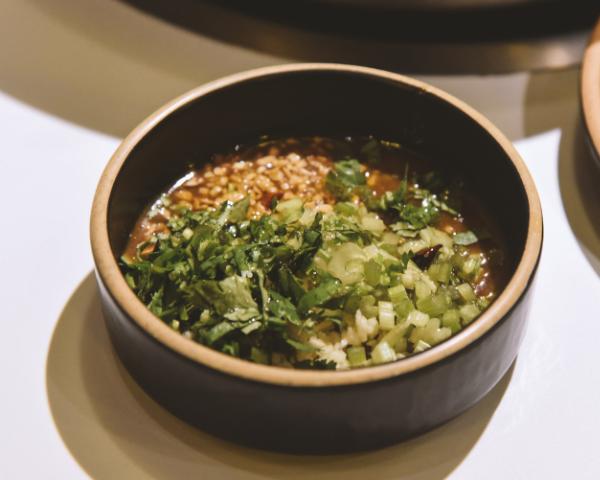 The broth is enough to make the ingredients taste good but if you are looking for extra zing, you could try using dipping sauces like the all-time favourites Lao Gan Ma Chilli Sauce (available on GDFOODSTORE Official Store) or MIZKAN Roasted Sesame Sauce (available on Shopee Supermarket). To make your steamboat experience at home more legit, mix your own sauces like how you usually do at restaurants! Here's an easy dipping sauce recipe for you to perk up your steamboat at home. Simply top up your regular sesame sauce with some green onions, cilantro, and sesame oil. This will make your sauce taste nutty yet fragrant at the same time. You can even chop up some chilli padi into the sauce to spice it up!
5. Order drinks to cool yourself down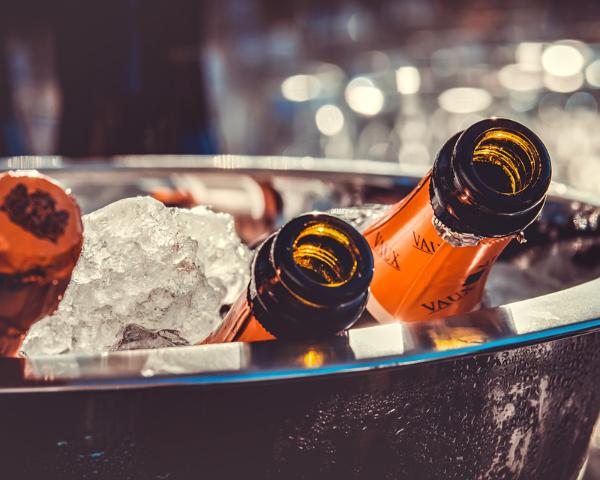 After you're done shopping for steamboat ingredients in Singapore, it's time to complete the meal with some refreshing drinks. Go for an Asahi Super Dry Beer or a Sapporo Premium Draft Beer (both available on Shopee Supermarket) to soothe the spiciness of the mala broth. If that's not enough, crank it up a notch and mix them with fruit juice or soda to create an invigorating glass of beer cocktail! Not a fan of alcohol? Opt for Pokka Jasmine Green Tea or Qoo White Grape (both available on Shopee Supermarket) to cleanse your palate instead. With a refreshed appetite, you can now continue feasting on your CNY steamboat at home!
Enjoy the convenience of a steamboat at home this CNY
With everything prepared, the final (and most important) touch would be the presence of good company. It can be as intimate as a 1-on-1 meal or a steamboat party of five guests. While doing meal prep, you can also enjoy having small chit-chats to learn more about others. Who knows, you might just find a buddy or two with similar tastes and preferences!
Armed with this handy guide, it's time to set forth and plan a steamboat gathering! But if you still prefer to have your steamboat outside rather than at home, then here are our recommended best hotpot places to do so. Besides steamboats, indulge in some of the best bak kwa and best pen cai in Singapore which you can get at amazing prices during our Shopee CNY Sale. Additionally, huat your way into the new year with these mahjong gifts that you can get for your loved ones!
This article was updated on 14 December 2022. Additional research done by Jerald Ang.