2023 has been a whirlwind and we're now ready to close this chapter and welcome 2024! Go into the new year with peace of mind as well as new goals you want to achieve — it helps to keep you motivated and focused. And what better way to do that than with a 2024 planner? A planner is the best way to stay on track with your goals and it is also the space for self-expression and creativity. Read on for tips on choosing the right planner and discover where to buy the planners in Singapore for 2024!
How do I find a planner that works for me?
Understand your lifestyle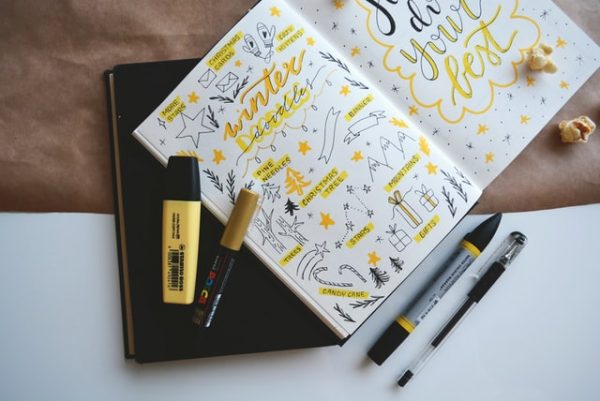 The trick to picking the best planner for 2024 is to decide how much time you'll spend on it. If you can only allocate a few minutes a day to update your planner, opt for a pre-dated planner that requires little to no time setting up. For those with more time to spare, explore undated planners that allow room for creativity and experimentation.
Portability of your planner
Will you be leaving your planner on your desk or bringing it everywhere with you? If it's the latter, avoid a bulky planner that takes up too much space! The best planners in Singapore for 2024 you should consider are pocket-sized planners that are perfect for those on the go.
Different types of layouts
Are you someone who needs to have your days planned down to the hour or are you just looking for a space to pen down upcoming appointments? The extensive range of layouts for the best planners for 2024 can be overwhelming but it's necessary to begin your planning journey by deciding on a monthly, weekly or daily planner.
Besides planning your time, your planner for 2024 can help to organise other aspects of your life such as finances and even meals! Figure out what other aspects you'd like to plan and find a planner that offers such options.
The best planners for 2024 are not determined by their price tags. Instead of forking out for an expensive branded planner, decide how much you're willing to spend before deciding where to buy your planner in Singapore. Source for one that falls within your budget and don't forget to factor in other costs such as stickers and planner add-ons you might want to get in the near future!
Which are the best planners to buy for 2024 in Singapore?
1. For the no-frills planner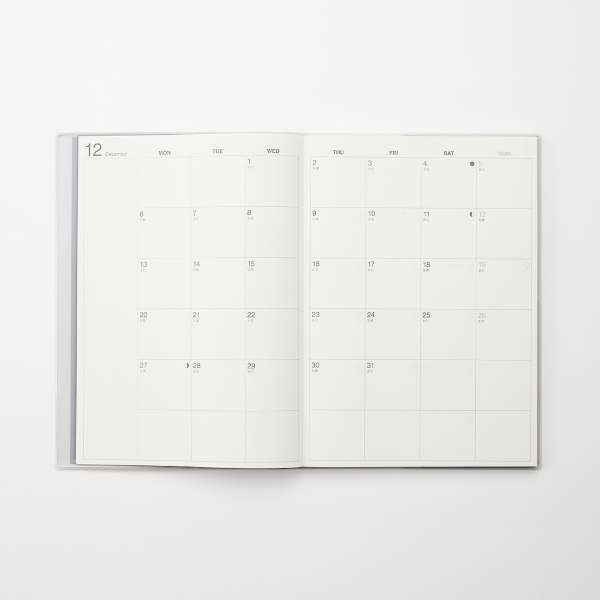 If practicality is your main priority, this MUJI White Monthly Planner (available on MUJI Official Store) is one of the best planners in Singapore to get for 2024. Featuring a minimalistic theme without any distracting or fancy graphics, this Muji planner style is perfect for those looking for ample space to organise their schedule. Less is more when it comes to this monthly planner, as the well-structured format provides an unobstructed view of your schedule. The MUJI planner even comes with sleeves inside the cover for storing loose paper and cards.
2. For the absent-minded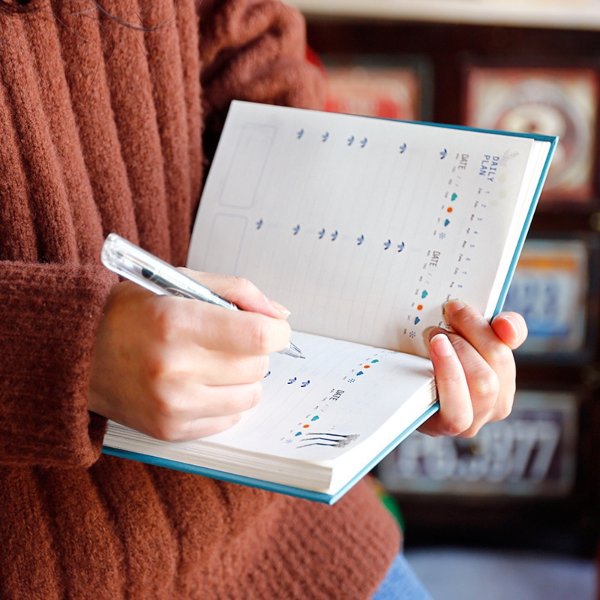 Never let an important task slip away again with this 365 Days Agenda Undated Planner (available on jiangtu_stationery.sg)! Featuring pastel-coloured pages and a straightforward to-do list format, you can stay ahead of your tasks effectively every day of the year. If you're new to the planning scene, this is one of the best 2024 planners in Singapore to kickstart your planning habits as there are several assisted planner inputs. This includes a to-do list and date options which will make setting up your planner a breeze.
3. For the unstoppable hoarder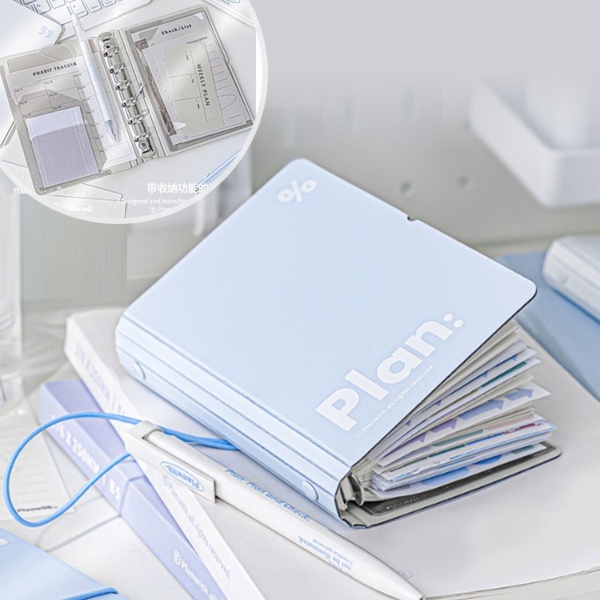 Do you like the concept of a Filofax planner? If yes, you'll find that the Multi-functional Budget Planner with Pockets and Index Divider (available on putao2018.sg) shares many similarities with Filofax's popular personal organiser wallets — at a fraction of the price! The best thing about this monthly planner is its relatively thick waterproof cover, which not only protects your planner but also features several pockets and compartments to hold your planner accessories such as Post-it notes, bookmarks, photos and stationery — hoarders, rejoice! You can even slot important documents in this planner without worrying that they will fall out as each pocket comes with a zipper. Another reason why it's one of the best planners in Singapore for 2024 is its loose-leaf dividers, which can be slotted in and out whenever you like.
4. For the diary writer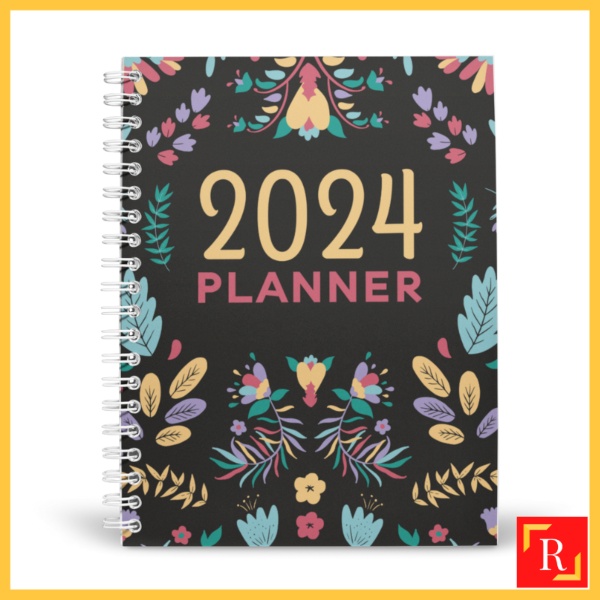 There's no right or wrong method when it comes to using a planner. If you've cultivated the awesome habit of keeping a diary, incorporate it into your planner with this Royce Publishing Monthly and Weekly Planners (available on Royce Publishing)! Featuring either a monthly or weekly layout, this is one of the best planners of 2024 that offers plenty of space for you to pen down your daily reflections while keeping track of appointments. It also contains monthly inspirational art and quotes to keep you going when it gets tough, and we love the classic look of the ring binding.
5. For the talented freehand artist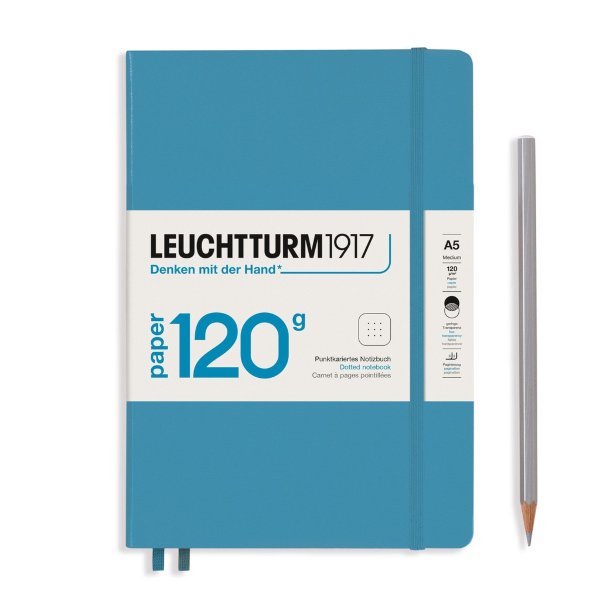 Do you have a flair for art? Why constrain yourself to a predetermined planner layout when you have the talent and ability to personalise the Leuchtturm1917 120 GSM Edition Notebook Dotted (available on Cityluxe) from scratch? All you need is a bullet journal, which is a notebook filled with dotted pages and some coloured pens! Fill the pages with doodles, Basic V3 Washi Decorative Tapes (available on ACuteStreet), mood trackers and beautiful calligraphy — your creativity is the limit! A bullet journal stencil is also a great tool to have on hand when journaling! Another great tip to keep in mind is to construct your planner month by month, don't be in a rush to draw the entire year out. This allows time and space for you to figure out what works better for your planning. 
6. For the sticker maniac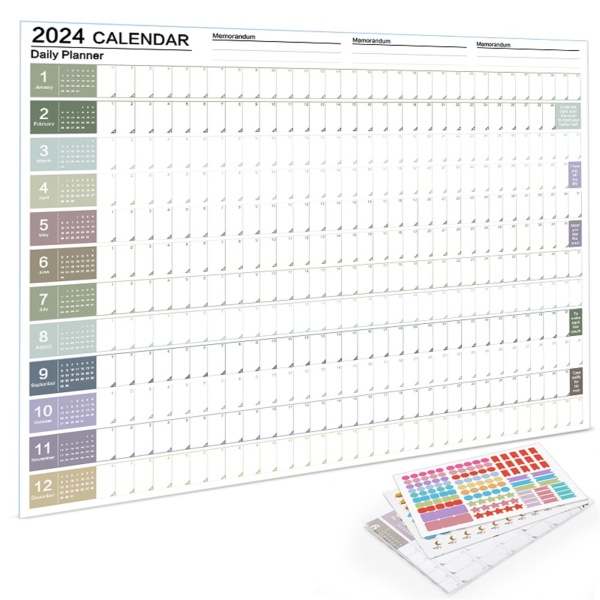 Remember how obsessed most of us were over sticker books when we were younger? Now you can bring that childhood obsession into your new weekly planner! Introducing this 2024 Yearly Wall Calendar (available on jilan0423.sg)! It's a massive planner that allows you to visualise the entire year from afar, spanning nearly 100 metres in length. Not only can you indicate special dates and events with stickers, but you can also write notes on them that can even be seen from afar. This way, you can easily track your progress. Stuck a sticker in the wrong place? Don't fret, you can simply peel and restick the stickers without worrying they will rip or ruin your planner pages! It's certainly one of the best large planners in Singapore for 2024 – if you have the space.
7. For the bride and groom-to-be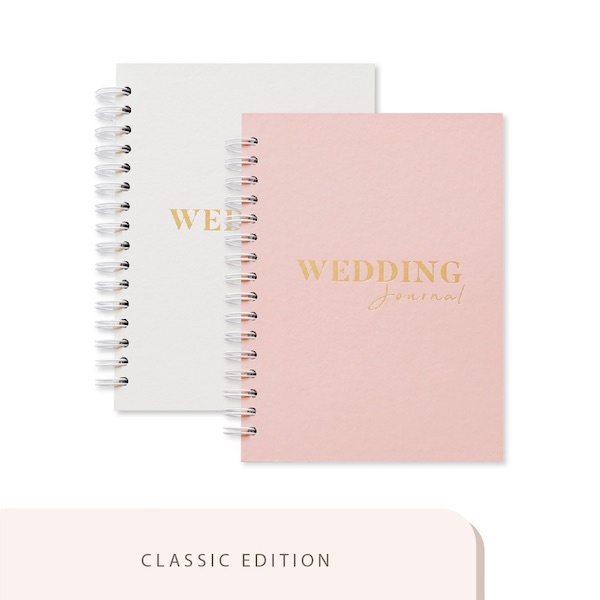 If 2024 is a big year for you and your partner, congratulations! Planning for a wedding can be chaotic and nerve-wracking, so clear your mind by noting down all the important tasks and dates in a planner. But where to buy a planner in Singapore that's specifically created for wedding planning? This beautiful Wedding Planner by Vola (available on volabride.sg) is a godsend for couples like you! With a total of 200 pages, this wedding planner contains everything from budgeting, vendors, guest lists, wedding gowns, to your honeymoon planning! Learn to appreciate the journey as your dream wedding approaches with one of the best 2024 planners in Singapore for couples! Meanwhile, be sure to check out our wedding guides for ideas on wedding favours, affordable wedding dresses and more!
8. For the busy student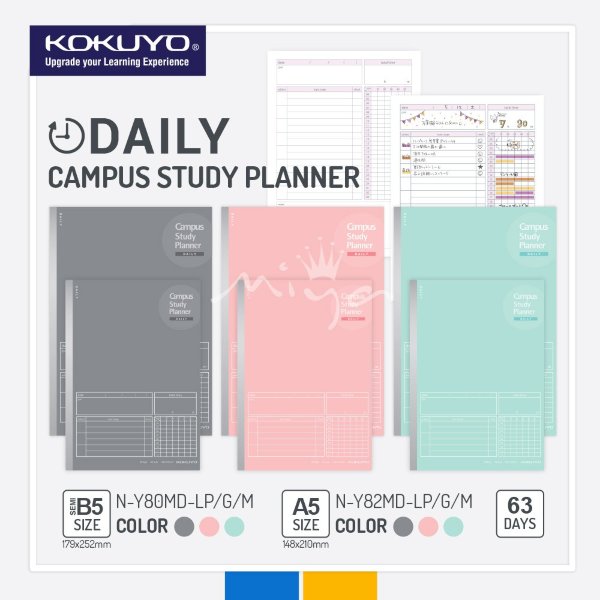 Good planning is key when it comes to excelling in your studies and gearing up for exams. The Kokuyo Campus Study Planner (available on Miya Werkstatt) is one of the best planners in Singapore to get your 2024 academic schedule sorted out. On first look, you'll notice that the study planner comes with a unique page format that's unlike any other regular planner. Each page begins with a goal and a total time tracker so you're clear on what you want to achieve for the day and how long you expect to complete it. There's also a schedule overview on each page where you can visualise your day and allocate specific durations (based on 10-minute intervals) to the subjects you need to revise for the day. Now, all that's left is to pick a quiet spot to study in Singapore and start mugging!
9. For the driven planner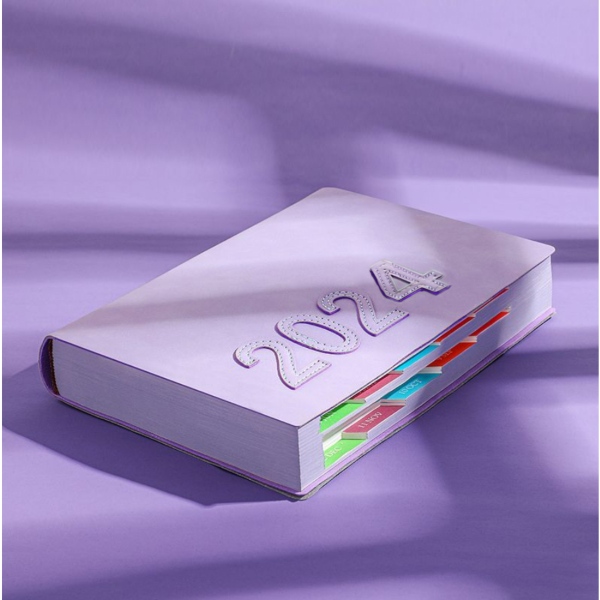 All pumped up for 2024 and determined to meet your goals in the new year? The 2024 Daily Planner Notebook (available on woaix.sg) will be your trusty companion as you set the new year ablaze! With the many bookmarks and schedule templates within it, it's easy to navigate large projects for your business with this planner. Each weekly spread comes with a timeline that you can use to write down and track your daily tasks as well. Make some stretched goals and the best plans with this beautiful project planner for 2024!
10. For the workaholic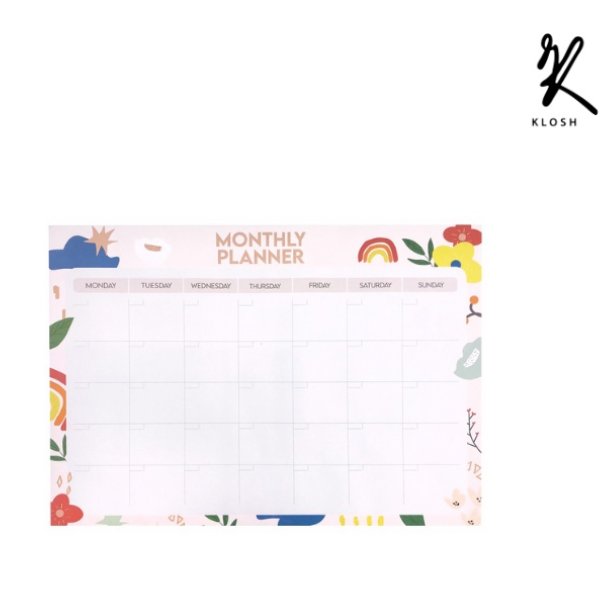 Spend the majority of your time working at your desk and prefer to have a quick overview of all your plans? This simple yet functional Klosh A3 Monthly Planner With Tear-off Pads (available on Klosh Official Store) will be right up your alley. This desk calendar provides ample writing space without occupying too much table space, making it one of the best space-saving planners in Singapore for 2024. Rip off the page when you're done with the month — it doesn't get any more satisfying than this! Furthermore, its botanical illustrations are pleasing to the eye, and definitely an aesthetic addition to your desk.
11. For the free-spirited planner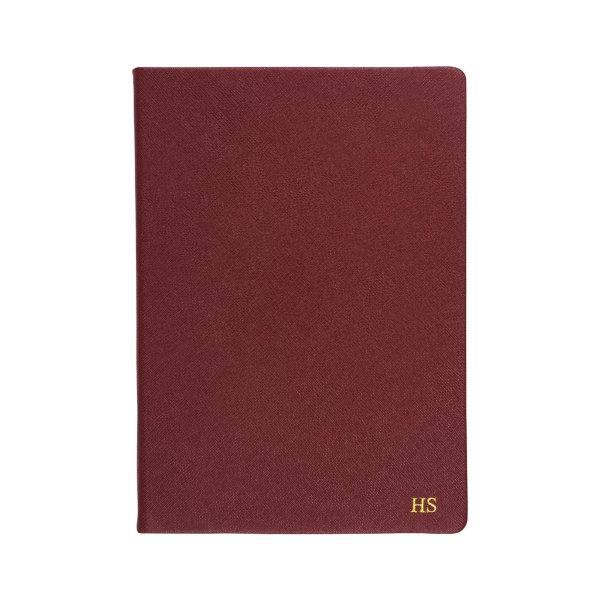 Don't like to be bounded by planner templates and formats? The THEIMPRINT Personalised Saffiano Leather A5 Soft Bound Blank Notebook (available on THEIMPRINT.SG) allows you to map out your planner freely with its blank pages. Switch up the format every month — you can do it however you like! We love how the planner cover is made from smooth saffiano leather and can be personalised with your initials. The leather is also scratch, tear, and abrasion resistant, so this best planner in Singapore will look good as new even at the end of 2024. This 2024 planner makes for a great secret Santa or New Year gift for someone dear too!
12. For the planner with a colourful life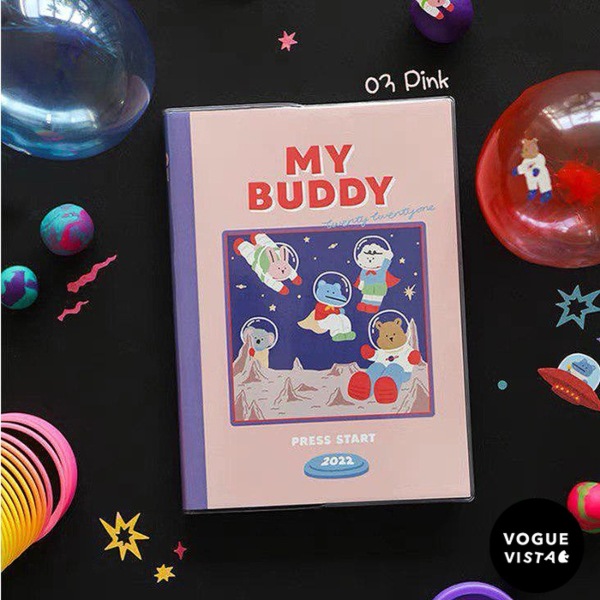 Opening a new planner is like unveiling an exciting surprise — what awaits you on these pages? The Dailylike My Buddy Animal Yearly Planner (available on Voguevista Stationery) is a great New Year gift for yourself that keeps on giving. This planner comes peppered with colourful illustrations, as well as a sticker sheet that's filled with the most adorable teddy bears so you can decorate the planner however you like throughout the year. From a scuba-diving rabbit and space-travelling bears to a group of furry animals around a campfire – they have some of the best cover designs among this list of planners for 2024!
13. For the budget Barbie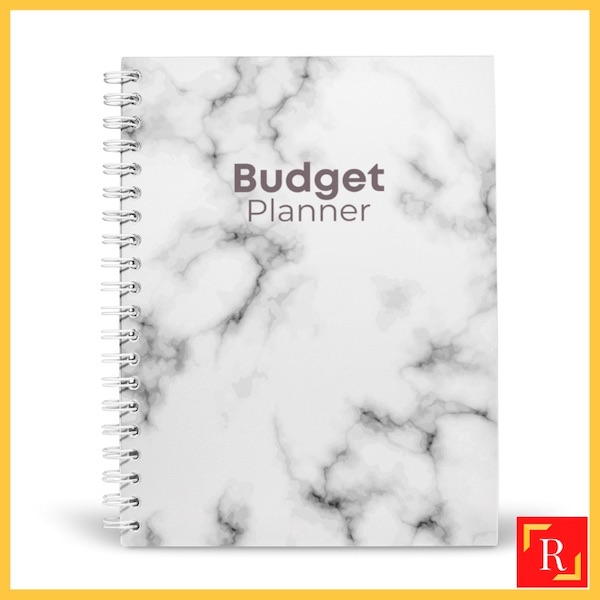 Have financial goals to hit in 2024? Stay on track with this Budget Planner (available on Royce_Publishing)! This undated planner helps you to track your expenses and bills easily, with pages that let you set your budget every month. You can easily section your spending to fixed expenses, other expenses, and also track your income so that everything is clear at a glance. While there may be a deluge of digital expense tracking apps, nothing quite beats writing them down manually which makes you feel more on track towards your goals! This is definitely one of the best wallet-friendly planners to get in Singapore for 2024.
14. For the organised teacher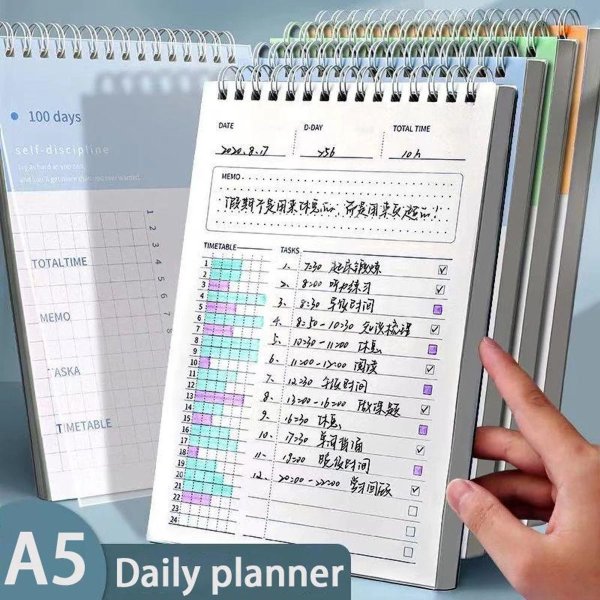 Teachers are always running on a packed schedule. Between teaching classes and marking papers, to attending meetings, it can be tricky to keep track of everything! With the ELEGANT 100 Days Goals Notepad (available on elegant81.sg), teachers can plan their day and check it off all in one place. At the same time, there's even a mini timetable at the side where they can colour-code the hours of the day, according to their activities. The best thing about this is that the planner doesn't have fixed dates printed on it, meaning you can keep this as a Teachers' Day gift idea for 2024!
15. For the ones OCD mugger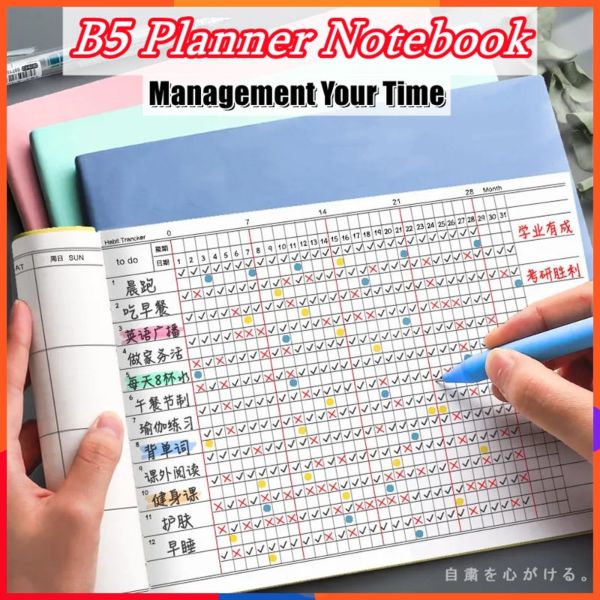 Sometimes, students with OCD might feel the need to organise everything down to a T – if not they find it hard to get started on their work. Cue the B5 Self Regulator Planner Book (available on sqybs519.sg), a planner that helps to organise your habits and tasks according to dates, with boxes that can be checked off or labelled with a sticker upon completion. On the side, you can set small goals and write summaries of your progress, allowing you to reach your academic goals a little at a time. After all, it must already be tough enough to keep it all together as a student! Like most of the best planners in Singapore for 2024, there's also a weekly planner page that allows you to note down your schedule in more detail. 
16. For the Koreaboos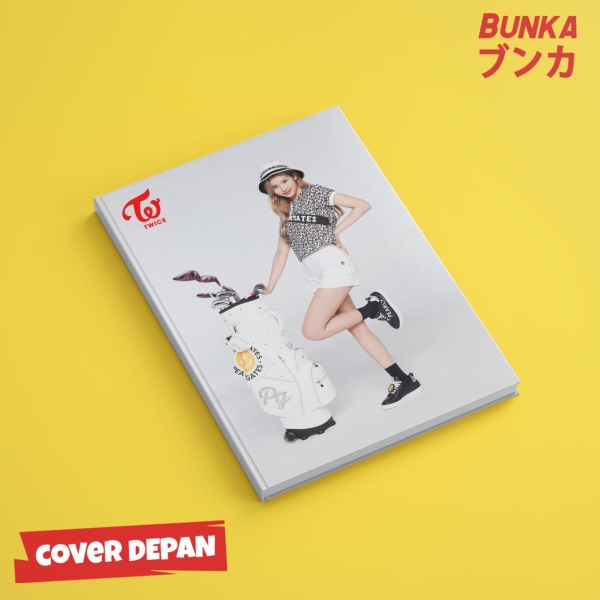 Most of the time, it's pointless to wait for your favourite KPOP artists to release their season's greetings. Not only do you have to pay exorbitant prices for the packages, but by the time you receive them, half the year's already gone! Well, here's a more wallet-friendly idea – DIY your own! Let's say you're a multifandom stan – get this Twice Pearly Sana Hardcover A5 Agenda Planner Journal (available on bunkabook.sg) and decorate it however you like with confetti and bear stickers (available on THEKSPACE). While detailing your weekly or monthly plans, you can even spam the bujo with these NewJeans stickers (available on kaikai.sg)! This is one of the best DIY planner ideas to try for 2024!
17. For the Sanrio fanatic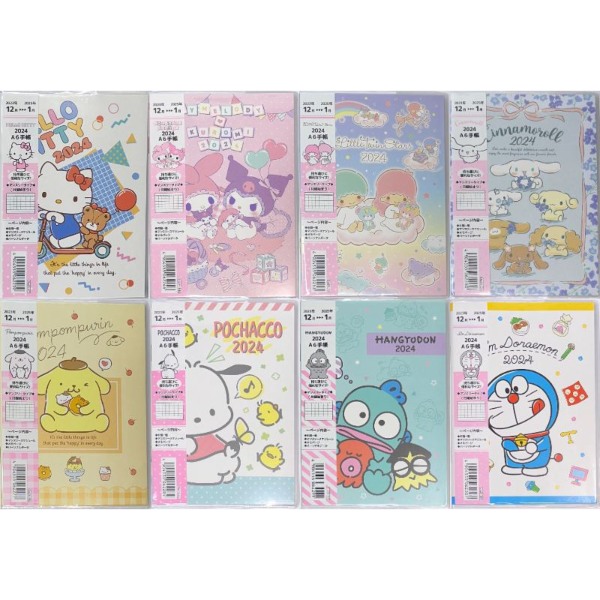 There's no question that Sanrio is one of the world's most popular brands. It's home to some of the most iconic cartoon characters, including Kuromi, Cinamoroll, and Pompompurin. For fans of these adorbs characters, you can get a themed Sanrio Daily Planner 2024 (available on Japan of Goods.sg) to organise your schedule in the coming year! On top of popular ones, they've even got Sanrio characters like Hangyodon and Little Twin Stars! Get a serotonin boost every time you plan your day with these best Sanrio planners for 2024.
18. For the Disney cult follower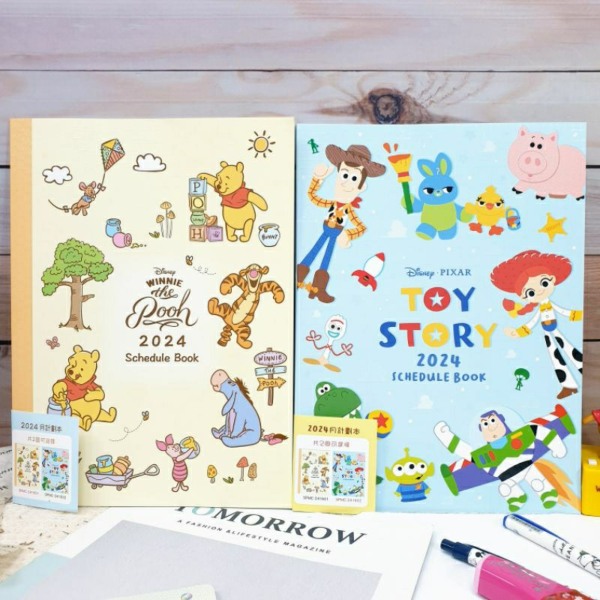 Disney must really know how to work their brand loyalty magic. Because why is it that every time I come across something Disney-themed, I have to have it? This 2024 Disney 16k Annual Planner (available on Brave Sundries Store) is just one of the many adorable planners that are going to nag at the back of your mind if you're a fan of Disney. From adorable Winnie The Pooh illustrations peppering the calendar section to Toy Story soldiers stationed at each corner, it's one of the best Disney-themed planners to get for 2024. In fact, it's so cute that you'll be hearing a voice inside your head saying "buy me"!  
19. For the diet planner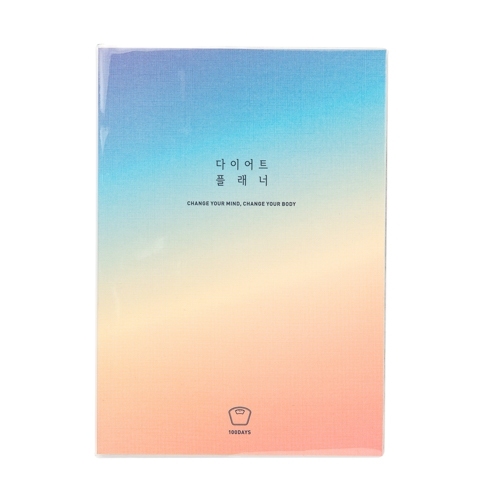 If you haven't heard of it, ARTBOX is one of Korea's most popular stationery franchises. From cute animal stickers to monthly planners, they've got an aesthetic collection of stationery to choose from. In fact, ARTBOX even has a From Korea Gradient Diet Planner (available on ARTBOX OFFICIAL STORE) for those who want to incorporate their diet and exercise plans into their daily schedules! ARTBOX definitely has some of the best and most versatile selections of planners for 2024. From weight and meal trackers to daily diary sections, you'll be able to plan down your health goals easily with this planner!
20. For the Doraemon lover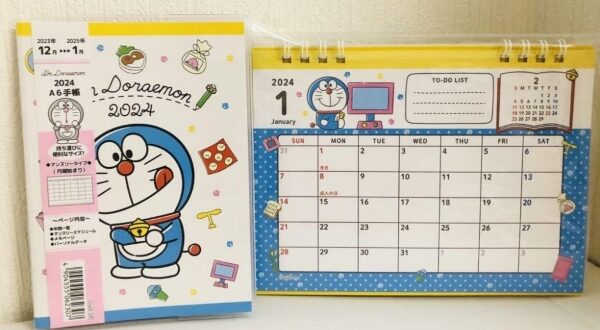 "Now, you know you cannot make the gadgets do all the work." You can almost always catch Doraemon telling Nobi something along those lines. While it's good advice, what are we to do if we stumble upon planners that are both cute and useful for organising your tasks? Just look at this lovely Doraemon Desk Calendar and Schedule Planner Set (available on Wasabichan_jp.sg). Not only does it come with a desk calendar that you can plan your months with, but it also has a planner-slash-diary notebook which you can pen down your thoughts with.  And please, with the adorable dorayakis and take-copters that litter the pages of this planner – how can one resist?
21. For the Snoopy fan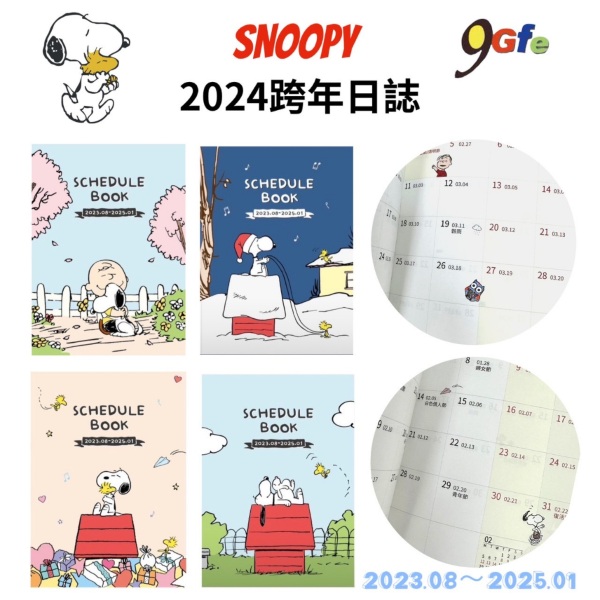 The 2024 SNOOPY Schedule Book (available on 9gfe Life Sundries) is a wonderful planner for fans of the Peanuts comics. Although it's pretty basic, the planner is formatted in terms of months but still has ample space for you to detail the daily commitments and events you have to attend. If you love Snoopy and don't mind something simple, this will be one of the best planners to get in Singapore for 2024. In fact, it's so cute that it'll become the Woodstock to your Snoopy – you'll be inseparable from it.
22. For the crazy cat lady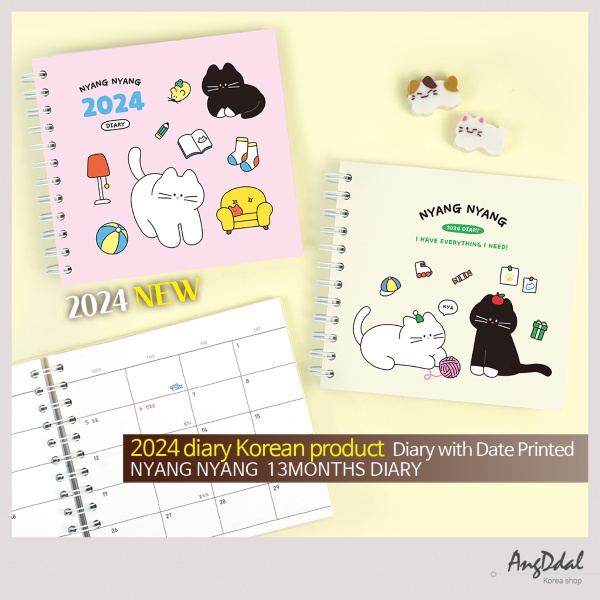 Calling all cat lovers and crazy cat ladies in the making, you'll want to stick around for this next planner. The PINKFOOT Cat Diary (available on AngDdal korea shop) is covered in cute black and white kitties – you can find at least one unique cat illustration on every page. It also comes in a square shape that's not characteristic of most planners. However, it's compact and can be easily slotted into your bags or laptop sleeves. Furthermore, this planner has a Sunday-starting monthly planner, as well as a weekly plan page that can double up as a diary section!
23. For those who want everything in mini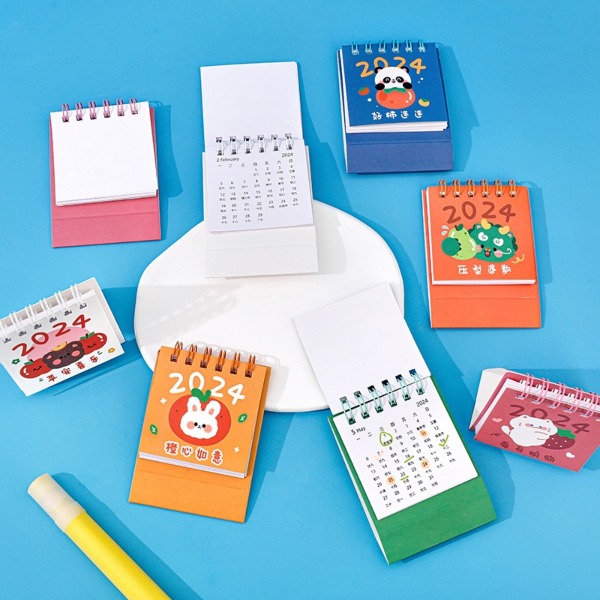 For people who revel in the joy of collecting mini things, here's another thing you'll want to buy, but probably do not need. The 2024 Year Mini Cartoon Fruit Series Desktop Planner (available on YOYO STATIONERY SG STORE) is an adorable little desk calendar that fits in right in your palm. At less than a dollar, you get a mini calendar that you can organise your month with, and that you can easily bring anywhere with you! This planner is also available in six designs, each with a different fruit and cute animal companion. 
Stay on track with the best

planners in Singapore for 2024
Now that you know where to buy the best planners for 2024 in Singapore, it's time to stock up on some cute planner stickers! Use your planner to guide you towards new goals, such as planning kids activities for the December holidays and even for something small like watching these best Chinese dramas that are highly recommended by drama buffs! Just remember to cop deals on all your planner needs during our 12.12 Birthday Sale this year!
This article was updated on 10 November 2023. Additional research done by Foo Pei Shi.