<![CDATA[
Rather than watching the hero save the world from imminent destruction on cinema screens, why not play the hero instead? There is no better time to get into gaming than the present. With bleeding edge graphics, Hollywood-esque narratives and immersive experiences that transport players to whole new worlds, gaming is no longer  just for kids.
Ready to take the plunge but don't know where to start? Educate yourself by checking out our comprehensive guide to the best gaming consoles. Explore a whole new dimension of entertainment you never knew existed today!
[caption id="attachment_15675" align="aligncenter" width="1024"]


(Credit:
Alan Klim
/ flickr,
kdsphotos
/ pixabay , 
Benoît Prieur
/ Wikimedia Commons)[/caption]
Sony's PS4: For The Players
Boasting 80 million monthly active users on the PlayStation Network (PSN), Sony  struck gold with the
Playstation 4
. Since 2013, the PS4 has released an uncountable number of exclusives that bedazzled critics and fans alike. PS4 games are usually characterised with stellar graphics, solid gameplay and refined design.
The best gaming console needs to have the best games. Need a list of go-to-exclusives for the PS4? Here's some of our favourites. Want to feel like a gun-slinging, quip-cracking Indiana Jones? 
Uncharted 4
is perfect for you. Feel like exploring Norse Mythology while guiding a young boy's journey to adulthood? Experience the greatness that is
God Of War
. Want to live a high schooler's life by day and vigilante's life by night? Embrace
Persona 5
's cast of heroic delinquents. Craving an interactive experience that plays off classic horror and slasher tropes? Check out
Until Dawn
's witty satire and engaging narrative.
The list goes on as Sony has established a strong foundation of exclusive video games for users to enjoy.
[caption id="attachment_15681" align="aligncenter" width="640"]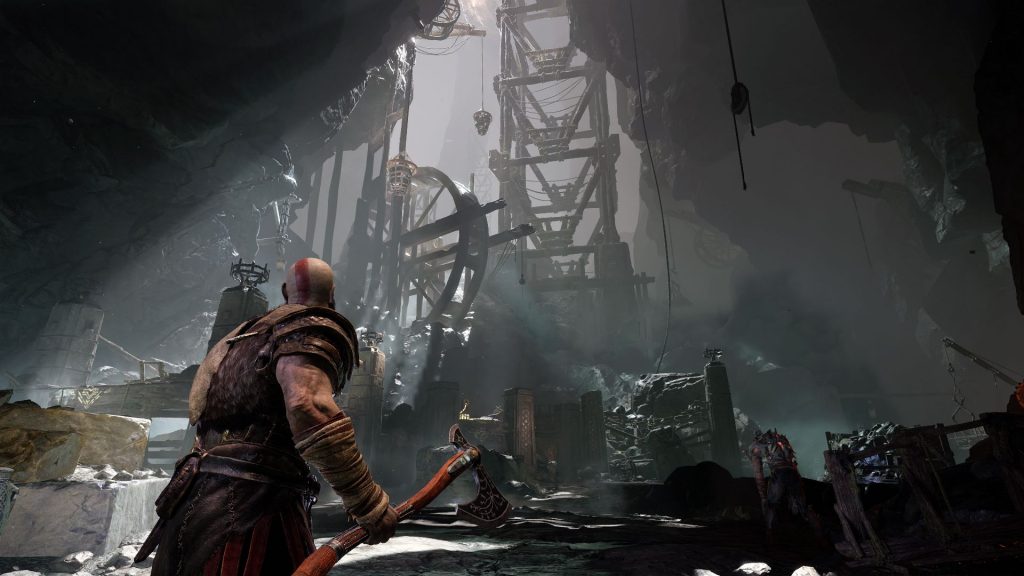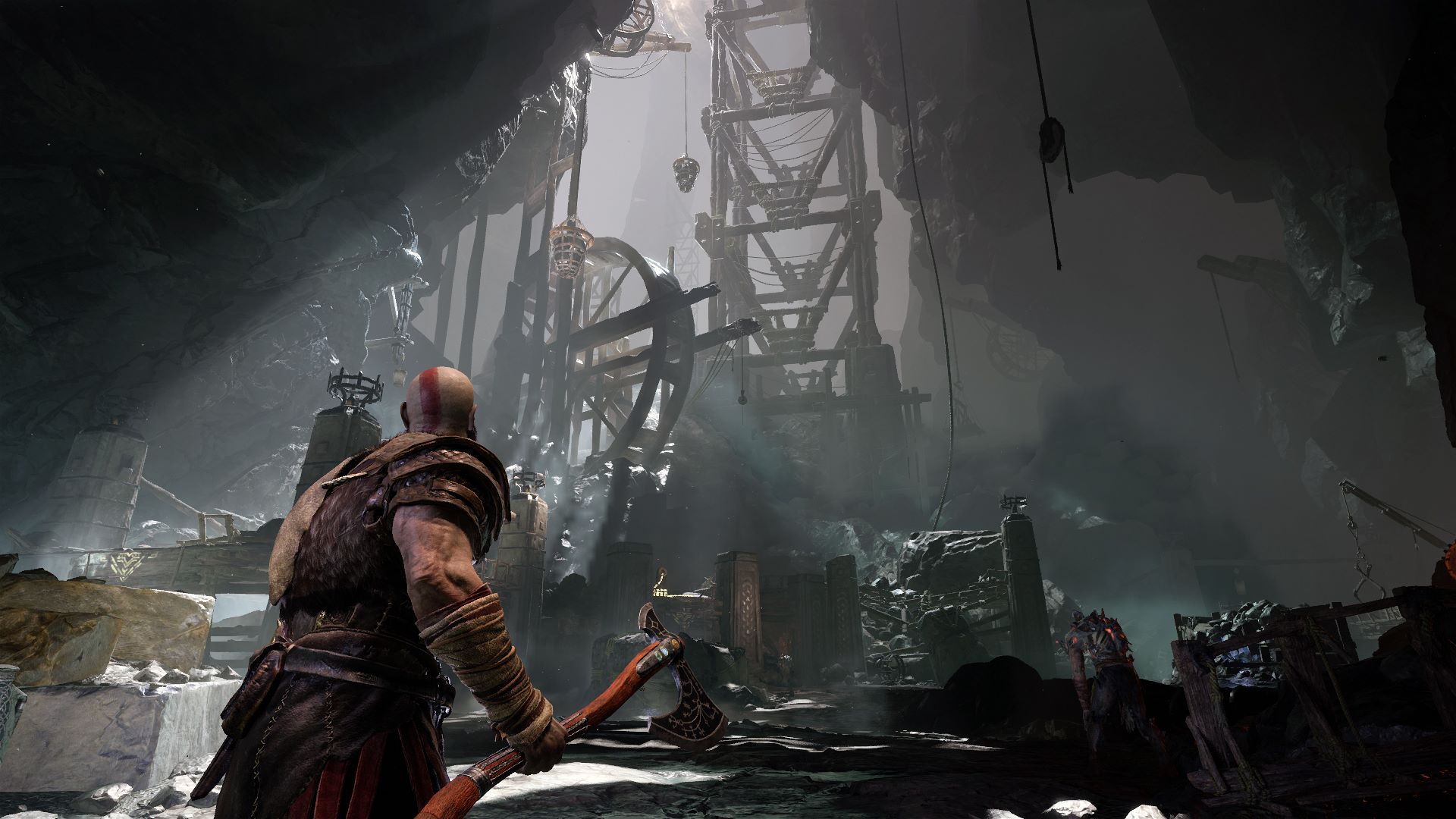 (Credit:
Santa Monica Studio
)[/caption]
PlayStation Plus
Gaming with others online used to be free on the PlayStation 3. Unfortunately, Sony decided to charge PS4 users for playing online for this console generation. Known as PlayStation Plus, the annual subscription system charges players who want to play against or with other PS4 users online. While unpopular, Sony has claimed that the funds collected will upgrade Sony's existing net infrastructure.
Sony has tried to make amends by offering free games to users as long as they stay subscribed. This has helped many players to experience relatively lesser known games such as
XCOM 2
and
BloodBorne
. It's important to keep in mind that players do not actually own the games since they only remain playable if players stay subscribed.
[caption id="attachment_15773" align="aligncenter" width="640"]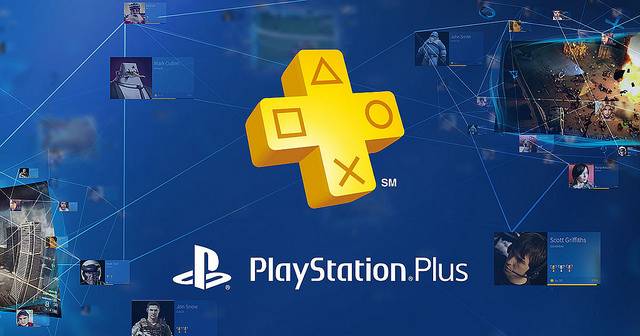 (Credit:
BagoGames
 / Flickr)[/caption]
The PS4 Pro
Released in 2016, PS4 Pro is an upgrade over its original iteration. It features hardware that supports 4K resolution and High Dynamic Range (HDR) technology. Utilising Boost Mode, the PS4 Pro can run games in 60 frames per second (60fps) and displays sharper images. Definitely consider this a more powerful version if you already own a 4K HDR TV and do not own a standard PS4.
PlayStation VR
To supplement the claims of being the best gaming console, the PS4 is the only console that supports Virtual Reality. PSVR introduces VR to the mainstream market and allows users to experience enhanced immersion. Fortunately, it is sold at a fraction of the cost of competitors Oculus Rift and HTC Vive. The PSVR heightens the experience and cranks the realism up by exposing players to 3D spatial audio and immersive 3D visuals.
Experience games with full VR functionality by slaying Hell's demons in
DOOM VFR
and exploring the twisted Baker's Home in 
Resident Evil 7
. As
more PSVR games arrive in 2018
, PSVR is worth a spin if you're looking to try something new and experience games on a new level of intensity and immersion.
[caption id="attachment_15680" align="aligncenter" width="372"]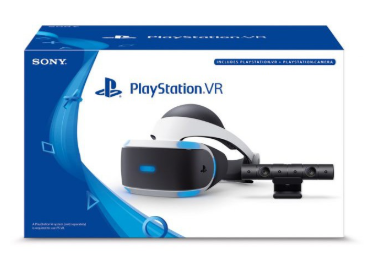 (Credit:
gameresort
)[/caption]
Closing Thoughts
The PlayStation 4 is every gamer's ideal gaming console. The unrivaled exclusive gaming library alone warrants a purchase since there is a game for anyone willing to dive into the world of gaming. With PSVR and PlayStation Plus offering free games, the PS4 leads the console market. With plans to continue churning out captivating exclusives, this console looks set to entertain gamers for years to come. It is definitely a contender for best gaming console this generation.
[caption id="attachment_15679" align="aligncenter" width="398"]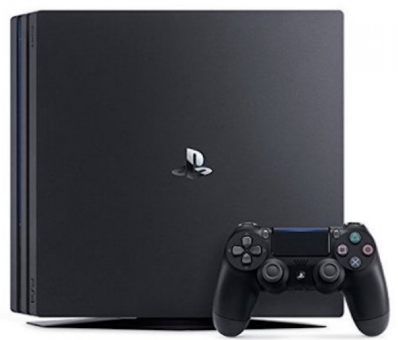 (Credit:
PlayTrends Pte Ltd
)[/caption]
Microsoft's Xbox One: The All-In-One Entertainment System
Microsoft made a fatal mistake during their 2013 E3 press conference. By promoting Xbox One's television capabilities, they lost many avid gaming fans. Through the Xbox One's early stages, Microsoft relied on its same few hallmark franchises. Conversely, Sony took risks and funded first-party projects to diversify its offerings. Unfortunately, this widened the gap between both consoles and drove fans to Sony.
As more PS4 exclusives released, the writing was on the wall when it came to what was the best gaming console. Yet, recent changes has allowed  Microsoft to win back some fans, such as by releasing fan-favourites like 
Halo 5
and
Forza 7
. These releases built up the One's game library and encouraged former fans to commit to buying the console.
[caption id="attachment_15676" align="aligncenter" width="640"]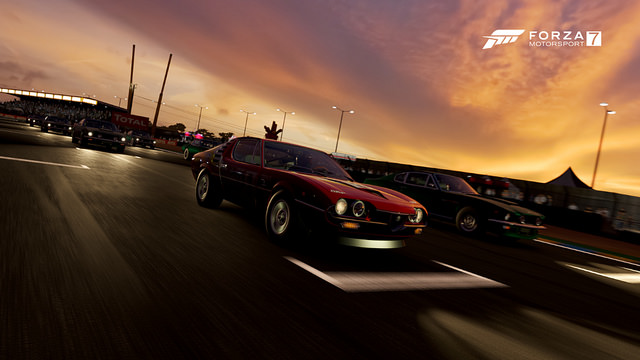 (Credit:
Alang7
/ flickr)[/caption]
Welcome Additions
To further bolster its offerings, Microsoft introduced Backwards Compatibility with its Xbox One. This made previous generation classics like Halo and Gears of War playable on the Xbox One. Featuring up-scaled graphics, Xbox One owners could play classics without extra fees.
Microsoft also made efforts to unite both Xbox One and PC players  by configuring Xbox Live to allow for cross-play with PC gamers. This allowed Xbox One owners to play with PC users despite being on different platforms.
On the technical front, Microsoft also made improvements to the existing console. To keep up with 4K resolution trends, newer Xbox Ones come with 4K Blu-ray players to view Ultra HD Blu-ray movies. They also included more technically capable components to provide better graphical fidelity. Ultimately, this helped position the Xbox One as a technical powerhouse and in the eyes of some, the best gaming console.
[caption id="attachment_15774" align="aligncenter" width="640"]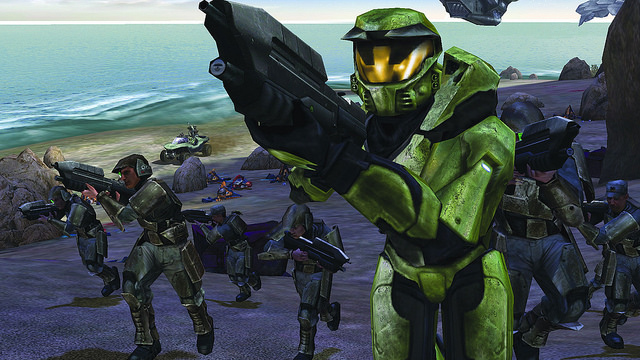 (Credit:
BagoGames
)[/caption]
All-In-One Functions
In line with their initial vision of being an all-in-one entertainment system, Microsoft introduced various multimedia features. Want to have a video conference on your television? Boot up Skype and have video chats in full 1080p. Parents watching their drama series in the living room TV? Stream the game to your Windows 10 PC so you can continue the action. Controller ran out of battery? Take advantage of the advanced voice control with Cortana.
Also, the Xbox Smartglass app turns your phone into a remote control for your Xbox One. This allows you to remotely control your console while accessing your Xbox friends list or TV listings. All these nifty  functions help to make improve user experience and makes the purchase all the more enticing.
[caption id="attachment_15775" align="aligncenter" width="640"]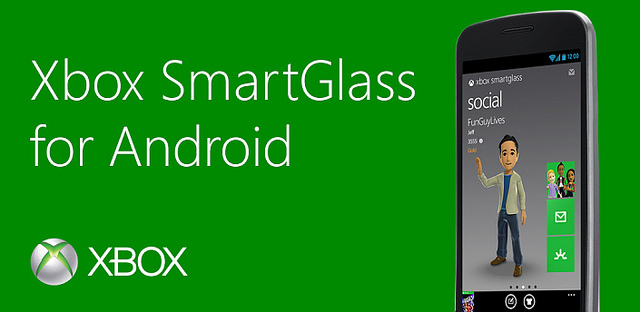 (Credit:
Javier Dominguez Ferreiro
)[/caption]
Xbox Live
Years ago, Xbox Live was the premier online gaming subscription service. In recent years, critics find it hard to distinguish its service from PS Plus. When PS Plus started providing free games in 2010, Microsoft launched the Games With Gold service. Similarly, this gave select games to Xbox Live subscribers for free. However, unlike PS Plus's free monthly games, subscribers are able to keep their Xbox 360 games even after their subscription period lapses.
This has been a large point of contention when deciding between both services as Sony is often criticised for not letting PS4 owners keep any of the free games given. Xbox One users are also given the choice of signing up for EA Access and the Xbox Game Pass. These are subscription services which  provide even more games for gamers to enjoy with an active subscription.
[caption id="attachment_15777" align="aligncenter" width="512"]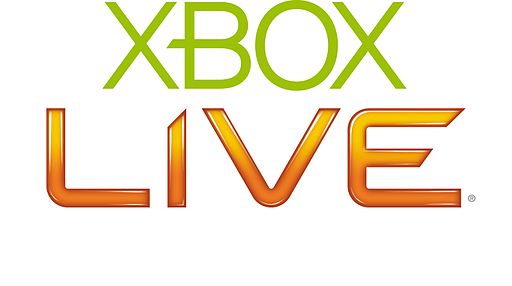 (Credit:
Felipe One Piece
/ Wikimedia Commons)[/caption]
The Xbox One S
Featuring better specifications, the Xbox One S offers a slight performance boost over the Xbox One. Design-wise, the Xbox One S can stand upright with its smaller and lighter chassis. While exceeding the Xbox One's capabilities, the upgrade is not substantial. Likewise with the comparison to the PS4 Pro, only purchase the Xbox One S if you don't own the original Xbox One.
The Xbox One X
The Xbox One X is the best gaming console on the market in terms of raw power. Featuring a custom 8-core CPU and 12GB of GDDR5 RAM, the X is a technical behemoth compared to the PS4 Pro. By offering native 4K resolution and HDR on majority of its games, the X offers the best 4K gaming experience and should be the choice for any gamer looking for future-proof technology. Unfortunately, because there are a lack of exclusive games, the X is often viewed as a white elephant.
Even with its numerous releases, there are not enough games that take advantage of the X's firepower. Until then, Xbox One X can look to its extensive backwards compatible library to tide them over. Currently, more than 400 Xbox 360 games are playable on the Xbox One, which trumps PS4's offerings. This amount continues to grow as Microsoft stays dedicated to preserving their games for newer audiences and allow them to be playable on its newest gaming console.
Closing Thoughts
The Xbox One is making a strong comeback in attempting to be the best gaming console. By emphasising on technical specifications and lowering its price, Microsoft is learning from past mistakes. As the Xbox One bolsters its game library with exclusives like
Sea Of Thieves
and
State Of Decay 2
, only time will tell if they are able to recapture their former glory in the previous console generation. While not the best gaming console on the current market, it is one of the best overall entertainment hubs.
[caption id="attachment_15684" align="aligncenter" width="512"]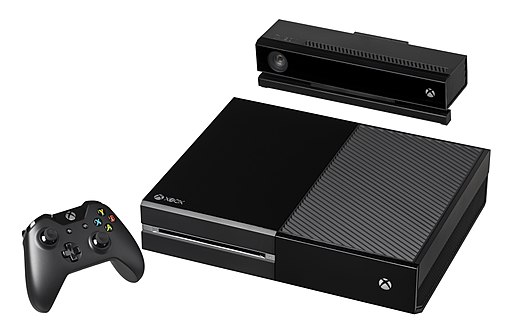 (Credit:
Evan-Amos
/ Wikimedia Commons)[/caption]
Nintendo's Switch: Challenging Console Conventions
While competitors pursue higher graphical fidelity, Nintendo has a rather simple design philosophy that revolves around fun. The company culture echoes this as they constantly try new things. This has come with both success (Game Boy) and failure (Wii U). Regardless, their attempts to innovate are a welcome breath of fresh air to the gaming market.
Nintendo's newest console has been a massive success this year. Selling 14.8 million units globally, the Switch edged out the original Wii and PS4's first year sales. Named the Switch, Nintendo has gone back to basics by playing to its strengths of delivering a solid handheld console experience. Combining this with the Switch's ability to dock and transform into a home console, the Switch has met the demands of today's gamers by providing  a portable gaming experience without compromising on game scale or quality.
With powerhouse exclusives like
The Legend of Zelda: Breath of the Wild
and
Super Mario Odyssey
alongside popular third party titles like
NBA 2K18
and 
Rocket League
, the Switch has exceeded expectations.
The Switch possesses great potential with fan-favourite titles like Pokemon and Kirby down the line. By foregoing the ongoing 4K resolution war and focusing on delivering game experiences unique to the Switch, Nintendo has managed to establish itself as a firm competitor to the PS4's dominance.
[caption id="attachment_15674" align="aligncenter" width="640"]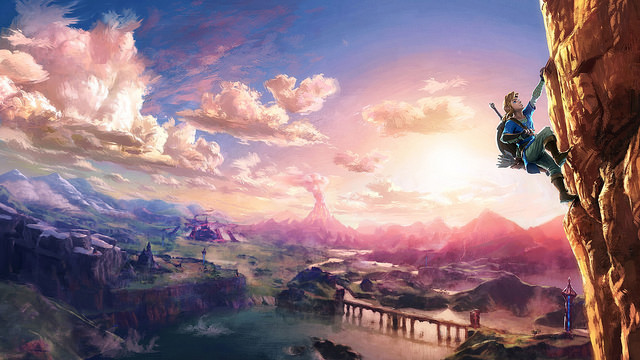 (Credit:
tofoli.douglas
/ Flickr)[/caption]
Nintendo Switch Online
Initially launching with a free online multiplayer service, Switch owners were able to enjoy playing with other users online without paying any fees. This is about to change with the introduction of the Nintendo Switch online paid subscription service. Fortunately, Nintendo charges users a fraction of the conventional annual subscription fee at 20 USD (26.85 SGD). Rather than provide current era games, the service will provide free classic retro Nintendo Entertainment System (NES) games with online functionality. Look forward to playing Super Mario Bros and Donkey Kong with friends on the Switch!
[caption id="attachment_15778" align="aligncenter" width="500"]

(Credit:
Nintendo
/ Wikimedia Commons)[/caption]
Nintendo Labo
An unconventional peripheral, the Nintendo Labo recaptures that childlike sense of wonder. Featuring sheets of cardboard, instruction videos to construct your joy-con and the therapeutic process of fitting all the pieces together, the Labo is best enjoyed when with children. Upon completion, you are free to choose from various games dedicated to your new toy-con. These include fishing games with your rod or a city destruction game with your robot kit. Nintendo has also included a helpful Discover section that gives advice on how to use the toy-cons and maintain them due to their brittle cardboard nature.
To promote future play, a toy-con garage function is also included. It encourages users to invent their own creations with the simple input-output interface. So far, innovative users have already created makeshift guitars and vending machine systems. Definitely try the Labo out if you're looking to educate your children while spending quality time playing video games.
[caption id="attachment_15677" align="aligncenter" width="640"]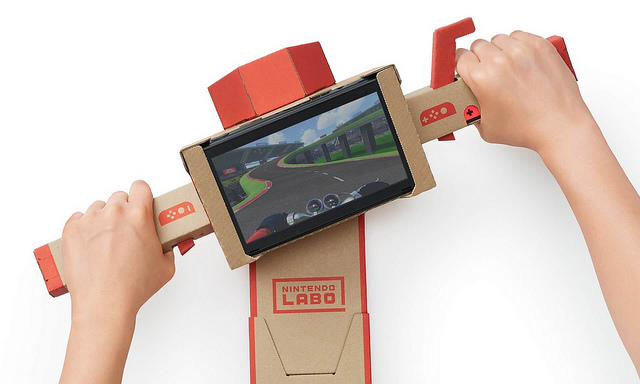 (Credit:
BagoGames
/ Flickr)[/caption]
Closing Thoughts
Despite the disaster that was Wii U, Nintendo has made a tremendous return to the video game world with the Switch. Exceeding expectations with an extensive first-party game library and an effective way to take home console gaming on the go, the Switch has great potential to grow its user base as it continues to churn out more fan-favourite games and provide solid portable gaming experiences. Given the lack of portable consoles in today's market, the Switch is arguably the best gaming console on-the-go.
[caption id="attachment_15683" align="aligncenter" width="416"]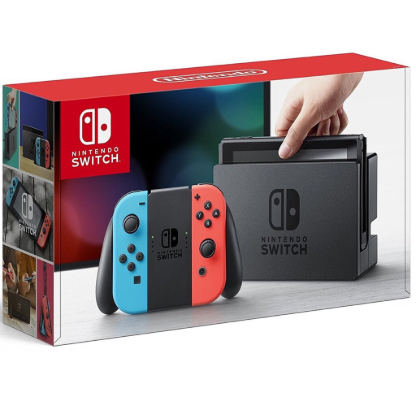 (Credit:
PlayTrends Pte Ltd
)[/caption]
The Best Gaming Console?
In conclusion, a video game console is a hefty investment. Besides costing a few hundred dollars, gaming requires time commitment and an open mind to trying out new games. That said, what you get in exchange is interactivity and immersion that you can't find on any other medium. To answer  which is the best gaming console, we must look at each console's unique offerings and how they suit you.
The Nintendo Switch
is great if you're looking for something that conveniently fits into your hectic schedule. The games on the Switch are also a breath of fresh air compared to the blockbuster home console titles.
The Xbox One
will fit you best if you missed out on games from the early 2000s. Buy this if you want an all-in-one entertainment hub that is ready for 4K resolutions. While limited in new games, you can pick up Backwards Compatible titles like Halo and Gears Of War.
The PlayStation 4
is for gamers who are looking for a wide and steady stream of exclusive games. Buy it if you crave varied experiences, want a console that caters for Virtual Reality or want to be part of gaming's biggest console community.
[caption id="attachment_15762" align="aligncenter" width="1024"]


(Credit:
Sony Computer Entertainment
/ Wikimedia Commons,
Xbox One Logo Vector
/ freepnglogos,
Nintendo
/ Wikimedia Commons)[/caption] Regardless of your decision, what you'll definitely need in addition to your new best gaming console is games. Check out our list on
2017's highly anticipated games
and catch up with the gaming crowd today. Happy hunting!
]]>