Haven't got a clue on how to keep your kids occupied over the upcoming June holidays? While there are many home activities you can plan for, nothing beats heading out to try some new experiences — such as art jamming! Art jamming is basically a social painting experience where children get the freedom to create masterpieces on canvas with all art materials provided. Best part is, there's no need to worry about cleaning up after a messy painting session because that's all taken care of by the art studio. Sounds like an idea your kids will love? Read on to find out about some of the 2022 best art jamming studios in Singapore for your kids!
What do you do in art jamming?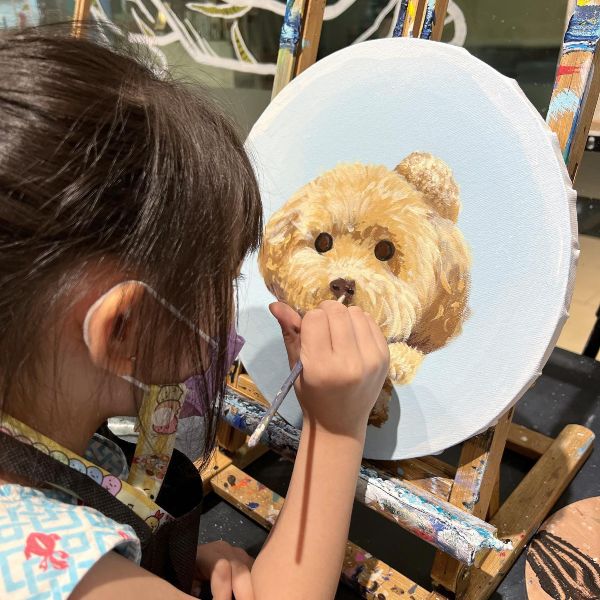 Art jamming is where you can try painting on a canvas without worrying about skill level, and it's usually an activity done with friends or family! It's a fun experience where everyone can freely express themselves with a blank canvas and art tools that are provided by the art jamming studio. That's not even the best part yet! You don't have to clean up afterwards! At the end of the art jamming session, you'll be able to bring your masterpiece home to display it proudly. 
Best art jamming studios in Singapore
1. Little Artists Art Studio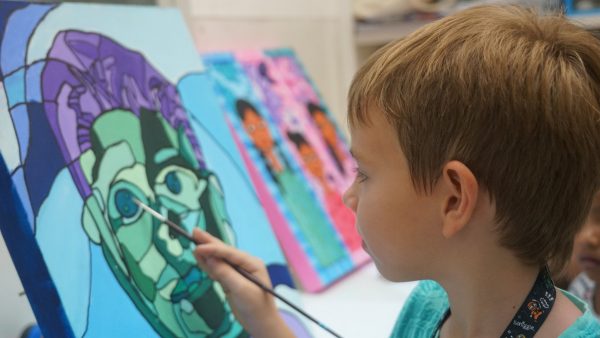 Plan your June holiday activities for the kids at one of the 2022 best art jamming studios in Singapore. This holiday, sign the entire family up for a short family art jam course at Little Artists Art Studio! The family can work together to paint a large canvas or create their own medium-sized artwork. There will be professionally trained art teachers around to guide both adults and kids through step-by-step demonstrations. This takes the load off the young and the young at heart who may not feel confident enough to draw from scratch. After the session, hang up the family's masterpiece on the walls at home to remind everyone of the good memories made!
Address: The Mandarin Gardens, No.15 Siglap Road, #01-07, S(448912)
Art Jamming Hours:
Sat – Sun: 5.15pm – 7.15pm
Price: $70/pax for a three-hour workshop
2. Fun Empire Art Jamming
Open your children's eyes to the vibrant world of art at The Fun Empire neon art jamming studio in Singapore! This will be an unforgettable experience for your little ones as they get to paint cool glow-in-the-dark neon masterpieces in a room lit with UV light. Facilitators will also be present to provide guidance to the kids when necessary. Not into fluorescent painting? Fun Empire also offers other art jamming activities for kids, including a cool tote bag art jamming session. The kids will be stoked to carry their precious work to school to show off to their friends! This studio can also host events like birthday parties for your little ones — so bookmark this space and save it for later.
Address: Wing Fong Building, 5B Guillemard Road, Level 3, S(399685)
Check out other locations here
Opening Hours: By appointment only
Price: From $28/pax
3. Cafe De Paris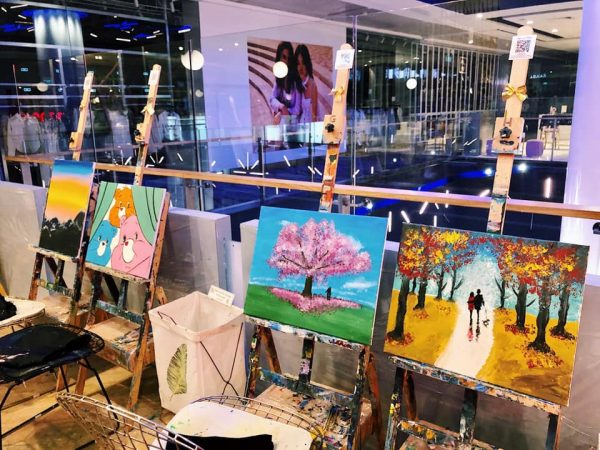 Treat your little ones to a fun-filled June holiday activity at Cafe De Paris, where art jamming meets food! Cafe De Paris is a Korean cafe centrally located in 313@somerset. While the art jamming corner may not be as spacious as other art jamming studios in Singapore, it's well-equipped with all the materials your little ones will need for their masterpieces. Plus, every art jamming session comes with a complimentary drink! And if the young Picassos get peckish halfway through their art creation, they can order some yummy sweet treats such as rose cake and mango bonbon (a signature at Cafe De Paris)!
Address: 313@somerset, 313 Orchard Road, #B1-37, S(238895)
Opening Hours:
Sun – Thurs: 11am – 10pm
Fri – Sat: 11am – 10.30pm
Price: Three-hour art jamming session at $28/pax or $50 for 2 pax
4. Artify Studio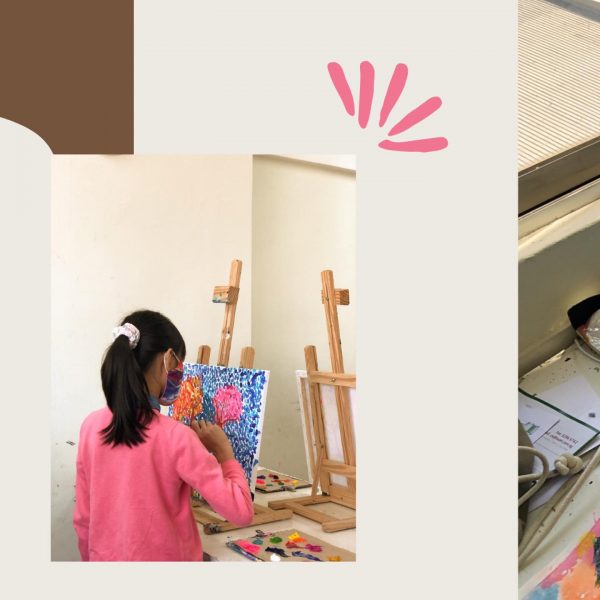 Thinking of signing your children up for art classes but you're not sure if they'd be interested? The art jamming for kids programme at Artify Studio is a great way to find out! The studio offers the best unguided art jamming session in Singapore and liberty arm jam sessions with full guidance from facilitators. Plus, the art studio provides an extensive range of reference images to help the kids kickstart their work. This is a great opportunity to observe if your kids have a flair for art. And if they do, why not sign them up for one of the art classes here at Artify Studio! 
Address: Textile Centre, 200 Jalan Sultan, #12-07, S(199018)
Opening Hours: By appointment only
Price: From $25/pax

5. ARTARY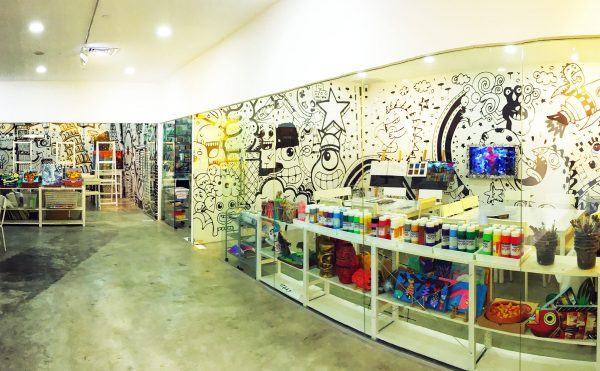 It's hard for the little ones not to be inspired once they step through the doors of Artary, one of the coolest art studios in Singapore! Nearly every corner of this studio is filled with artistic doodles and works created by the talented students there. Even the name for a kids' art jamming session is unconventional at Artary. Known as HWAHHWAH, this three-hour art jamming session in Singapore provides a stress-free space for your little ones to unleash their creativity and paint to their heart's content. To encourage parents to join in on this enriching June holiday activity, Artary offers family-friendly tickets where a child (below 12 years old) can join in on the session for free with every paying adult. Who said the best art jamming sessions in Singapore are expensive anyway? 
Address: Tampines Mall, 4 Tampines Central 5, #05-05, S(529510)
Check out other locations here
Family-friendly tickets are only available at SingPost Centre, Tampines and Jurong outlets
Art Jamming Hours:
Mon – Fri: 11.30am – 2pm, 2.30pm – 5.30pm, 6 – 9pm
Sat – Sun: 10am – 1pm, 1.30pm – 4.30pm
Price: $39.50/pax
6. Arteastiq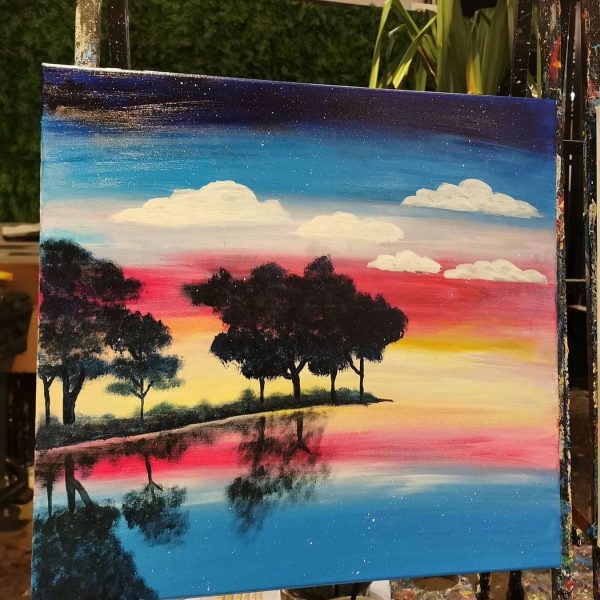 Arteastiq is another great cafe to unwind at while your kids get all artsy fartsy. The children can pick from two canvas sizes, 50x50cm or 60x80cm and have full access to Arteastiq's acrylic paint, sponges and brushes onsite. We suggest planning a trip to Arteastiq for the best art jamming session in Singapore on weekdays as the little ones get to enjoy a discounted rate of $28 per pax for three hours — almost half of the regular price! Psst, if you happen to be there during 1 to 5pm, be sure to treat yourself and the kids to Arteastiq's signature high tea set so the little ones can enjoy some light refreshments during the session. 
While Arteastiq used to offer art jamming in various outlets, do note that they've since ceased the activity in Plaza Singapura. Art jamming sessions are currently only available in Mandarin Gallery.
Address: Mandarin Gallery, #04-14/15 333A Orchard Road, S(238897)
Art Jamming Hours: Daily, 11am – 2pm, 2.30 – 5.30pm, 6 – 9pm
Price: $28/child, $48/adult
7. ARThaus Singapore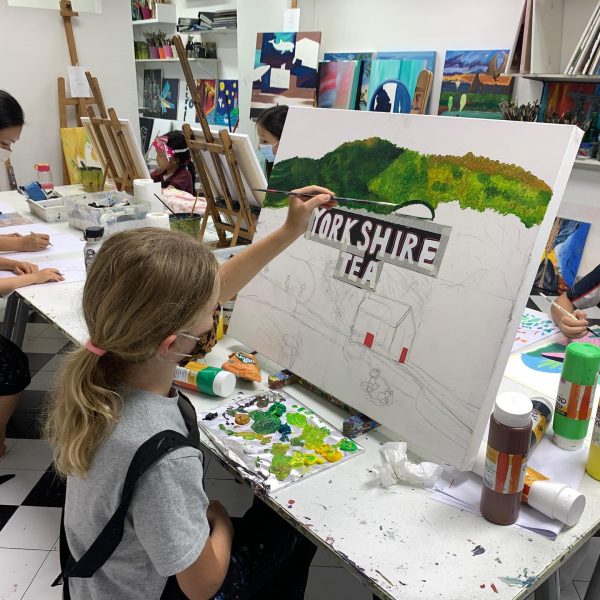 Catering to kids as young as five-years-old, ARThaus Singapore is the perfect place to bring your little ones for an introduction to art. While many art studios offer cheaper prices for unguided art jamming in Singapore, ARThaus understands that children need proper guidance to feel encouraged and confident in their work. Hence, despite the higher rates, all kids' art jamming sessions at ARThaus are run by trained artists who will patiently guide your kids and help your little Picassos create the painting they want. Moreover, sessions are held in small groups to ensure every child gets the attention they need. We believe the session is worth every penny spent as your little ones acquire new skills and will also get to meet new friends!
Address: 901A Bukit Timah Road, S(589619)
Art Jamming Hours: Various timings available 
Price: $75/pax
8. Heartroom Gallery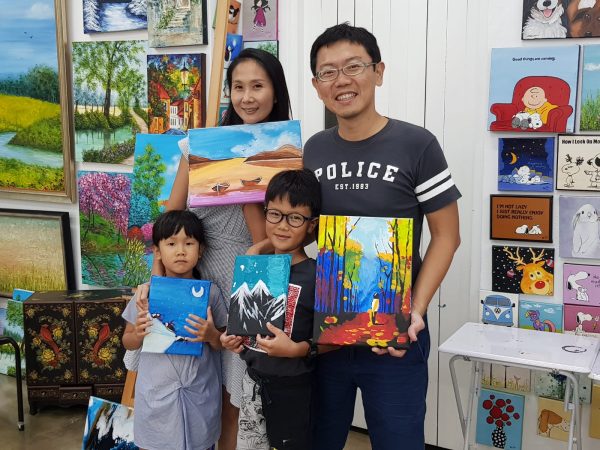 Whether it's the kids or the adults, everyone needs some way to destress. Heading for an art jam session at Heartroom Gallery is always a good idea as the studio provides a homely and welcoming atmosphere for everyone to unwind and have fun! Both an art studio and a gallery, the walls at Heartroom Gallery are filled with beautiful masterpieces that you can't help but marvel at. If your family is out of ideas on what to paint, you can consult the artists available in the studio or work together to paint a huge family tree for a new home decor piece.
Address: Block 41 Cambridge Road, #01-17, S(210041)
Art Jamming Hours: Various timings available
Price: $38/pax
9. Fantasium Group
Bring your kids to Fantasium Group for one of the best virtual reality (VR) art jamming sessions in Singapore that cannot be missed! Slip on some VR goggles and your kids will be transported to a blank world where digital brushes abound. This Fantastical Art session for kids is where you'll see your little ones unleash their creativity to turn their ideas into reality. They'll learn about art styles as the Fantasium instructors teach them how to transform their ideas into three-dimensional versions in virtual reality. If they can't get enough of this art jamming session for kids, there's a VR Storytelling Programme where they can jump into animation software to create unique narratives. 
Address: Evershine & Century Complex, 43A Beach Road, Level 2, S(189681)
Art Jamming Hours: Various timings available
Price: $98/pax 
10. Big Blue Trunk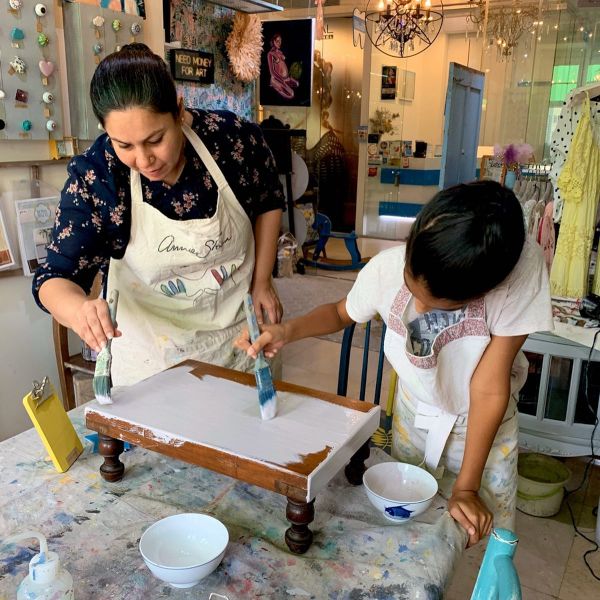 Design furniture with your kids at an art jamming session with Big Blue Trunk! This 2022 best art jamming studio in Singapore is where you and your children can revamp a plain stool during the Paint A Children's Stool Workshop. The private workshop allows the family to freely customise a stool over the course of 1.5 hours. When you're done, your kids will be more than happy to have this new furniture they can call their own! Big Blue Trunk also has another workshop where your kids will learn how to use stencils and paint to design a trinket box. Your little ones will get to bring the newly revamped trinket box home to adorn their dresser! 
Address: Cluny Court, 501 Bukit Timah Road, #02-14, S(259760)
Art Jamming Hours: By appointment only
Price: $150 for Paint A Children's Stool Workshop 
11. Wildflower Studio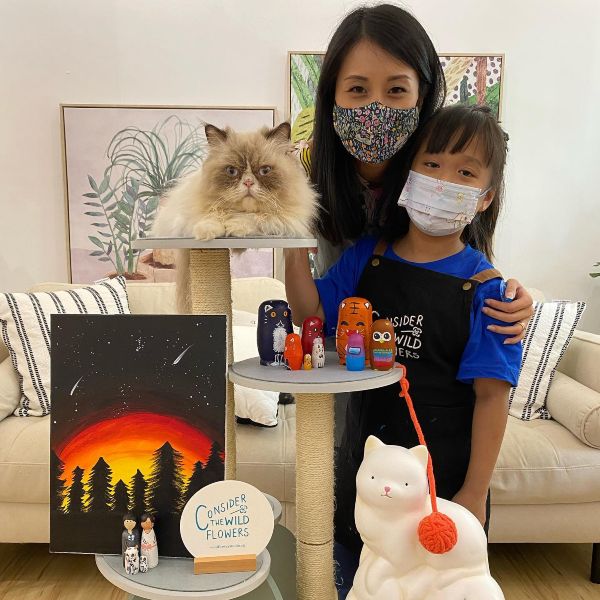 Art jamming with friendly, furry felines? Sign me up! Not only will you get a semi-guided art jamming session with your kids, but there's also time for you to feed and interact with the four cats at Wildflower Studio! Dip your paint brushes and learn how to draw with tips and tricks from local author and illustrator Amanda Cho at this 2022 best art jamming studio in Singapore. You'll be spoiled for choice with the different blank canvases to choose from. Whether it's a regular square canvas, round wooden board or wooden Russian dolls, your kids may walk away from this perfect June holiday activity to become the next Pablo Picasso! 
Address: 56A Niven Road, S(228405)
Art Jamming Hours: By appointment only
Price: $48/pax 
12. Boulevart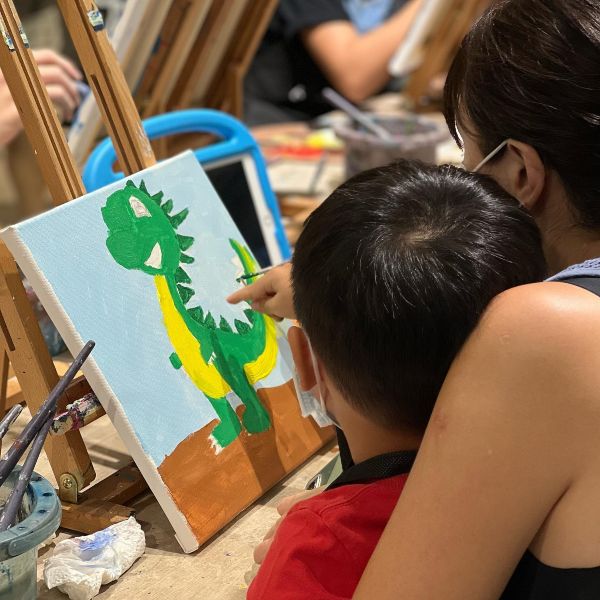 Let your kids explore different types of paint at this best art jamming studio in Singapore! Instead of the usual textbook techniques, the instructors at boulevart will guide your little ones to achieve the look they want for their masterpiece during guided sessions. They'll also get to experiment with watercolour, metallic paints, and more at other workshops that boulevart offers. From fluid art painting to watercolour workshops, your kids will get to unleash their inner Picasso during these perfect June holiday activities! Psst, there's also a watercolour lettering workshop where you can learn how to do calligraphy with your little ones.
Address: City Gate, 371 Beach Road, #B1-57, S(199597)
Art Jamming Hours:
Tues – Fri: 1pm – 9.30pm
Sat – Sun: 11am – 7pm
Price: $35/pax 
13. My Art Space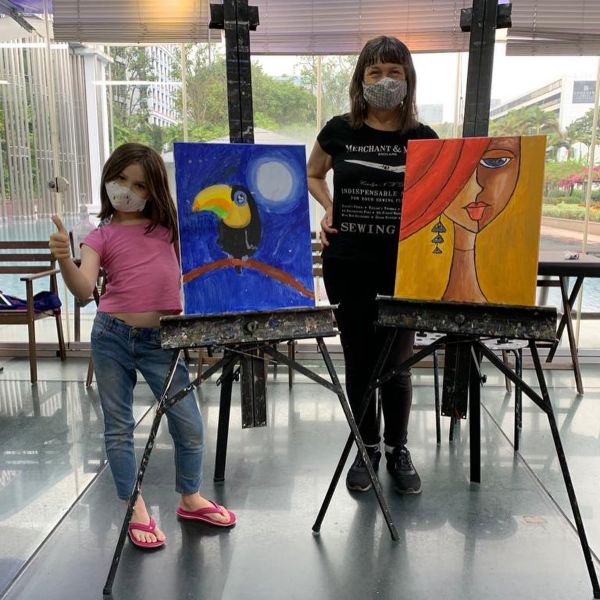 Dive into the freedom of art jamming with My Art Space. Situated in a park, this is the best art jamming studio in Singapore that offers a scenic waterfront view as you paint away. All your kids need is some imagination to whisk them away as they discover their artistic streak at this unguided art jamming session. If you're tired of being cooped up in a studio, My Art Space has outdoor art adventures where your kids will get to capture scenes at local heritage spots on their sketchbooks. They'll be joined by local artists who'll guide them and reveal the essence of landscape art. 
Address: Istana Park, 31 Orchard Road, S(238888)
Art Jamming Hours: By appointment only
Price: $45/pax 
14. Splat Paint House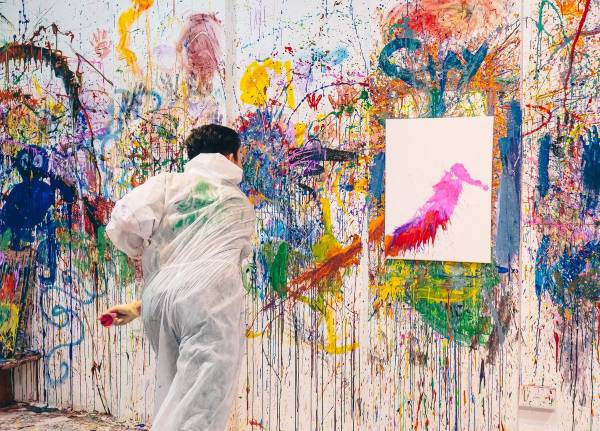 Make your kid's 2022 June holiday activities one to remember with Splat Paint House! Being Singapore's only splatter paint studio, this is the best place to bring your kids for an art jamming session. Instead of the usual paint brushes, your kids will be painting with water guns, bottles and syringes. They'll definitely have fun at this best art jamming studio where there are no boundaries for their creativity! Or take things up a notch by signing your entire family up for a UV party to splash kid-safe, non-toxic fluorescent paint on a canvas. Watch your work light up under the UV lights as your entire family has fun – it's truly the perfect art jamming party for kids! 
Address: 207A Upper Thomson Road, S(574346)
Art Jamming Hours: By appointment only
Price: From $43/pax
15. Heaven Spot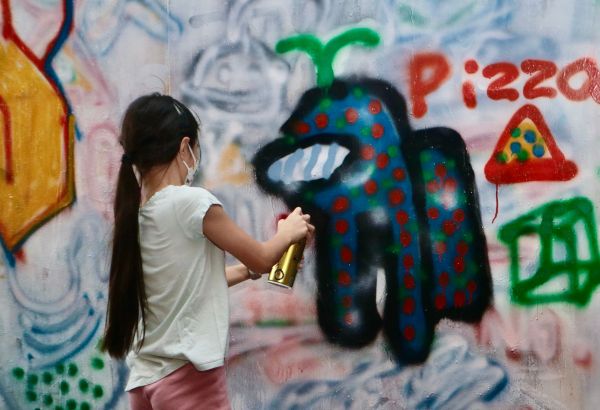 Art jamming doesn't always have to be on a regular fabric canvas. Heaven Spot is the best 2022 art jamming spot in Singapore where your kids can unleash their creativity with spray paint cans. Yes, it's totally legal! Your little ones will get to learn about graffiti art as they express themselves on the walls at Singapore's first graffiti warehouse. You'll even get to fill up the rest of your kid's June holidays with a graffiti activity thanks to the wooden panel that you can bring home! 
Address: 3 Lorong Bakar Batu, #03-01, S(348741)
Art Jamming Hours: By appointment only
Price: From $40/pax
16. Motion Art Space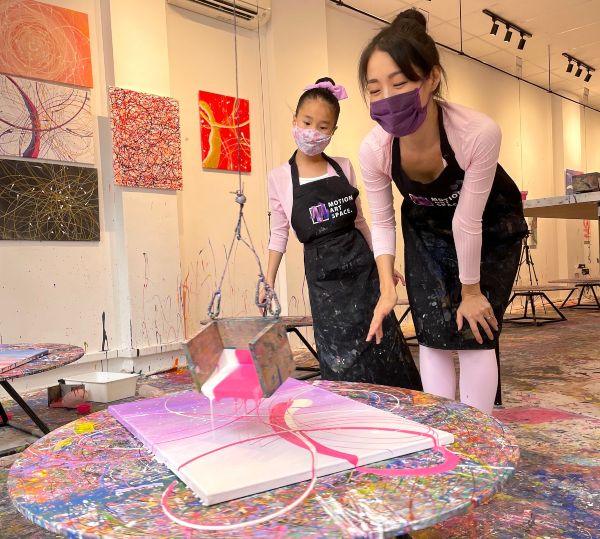 You don't need experience when it comes to art jamming in Singapore and Motion Art Space really shows how that's true. Create abstract art with your kids at this perfect activity over the June holidays. All you'll need to do is choose your colours and just let gravity do the rest of the work! This 2022 best art jamming studio in Singapore is where your kids can also learn about science. At Motion Art Space, art works with physics to create a beautiful spin painting. Watch as the pendulum swings to create swirls of patterns on the canvas at this best art jamming studio in Singapore! 
Address: 36A Arab Street, Level 2, S(199735)
Art Jamming Hours: By appointment only
Price: From $59/pax
17. Artefakts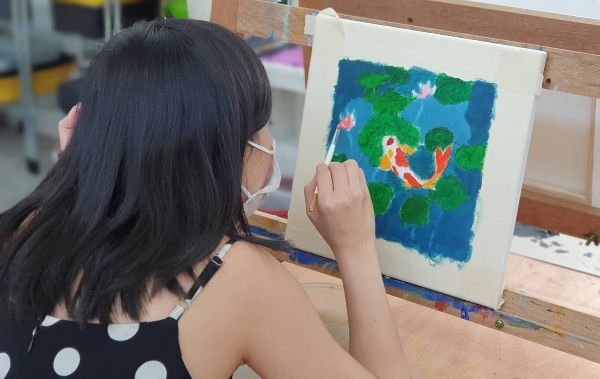 Looking for the best unguided art jamming session in Singapore? Artefakts offers fun and therapeutic sessions where you and your kids can unwind over a leisurely art jamming afternoon. With the freedom to paint whatever your heart desires, your kids will be in for a treat as they unleash their artistic self. This 2022 best art jamming studio in Singapore also has paper marbling, rubber stamp carving workshops, and more. They'll learn how to use paints floating on liquid to create abstract art on paper with the marbling workshop, or create their very own stamps at the rubber stamp carving sessions. Sign your little ones up at these Artefakts workshops to fill their June holidays with artsy fartsy activities. 
Address: Goodman Arts Centre, 90 Goodman Road, Block O, #02-64, S(439053)
Art Jamming Hours: By appointment only
Price: From $40/pax
Let your kids express themselves at the best art jamming studios in Singapore
Make wonderful memories with your little ones at these best art jamming studios in Singapore and watch as they paint the canvases with excitement! Aside from art jamming, fill their June holidays with activities like kids' camps and programmes such as a culinary class or a science camp. Or check out this list of recommendations on a bunch of other fun things to do with your kids! Thinking of heading abroad? Go for a road trip to these best Malaysia destinations or book a stay at the best Batam resorts or best Bintan resorts!
This article was updated on 26 April 2022. Additional research done by Caryn Tan.