Annoyed at the tiny black dots that appear on your nose and unsure of how to get rid of them? You're not alone! Blackheads are usually quite stubborn and hard to get rid of. Thankfully, there are many nifty blackhead removers available online right now to help resolve your skin concern. From blackhead remover masks to pore strips, find the best blackhead remover for your skin below!
What are blackheads?
Blackheads appear as tiny black dots embedded into your skin and are considered a type of comedones. They occur when the pores in your skin become plugged with dead skin cells. When the dead skin cells in the open pore react with oxygen in the air, they turn black and form blackheads.
What causes blackheads? 
Wondering how to get rid of blackheads on your nose and other areas? First, you'll have to understand what causes blackheads. This annoying blemish can be caused by heavy sweating, which is almost inevitable in Singapore. The humidity that comes with our tropical climate also causes our skin to become greasy which leads to blockages in our skin. Makeup that we use to cover up our blemishes contributes to the blockages and leads to more blackheads. With the need to wear masks in the current situation, you may find that your blackhead situation has exacerbated. This is likely because of the lack of breathability for our skin resulting in worser pore cloggage. 
Types of blackhead removers
There are many types of blackhead removers to choose from. Some methods are more gentle for sensitive skin while others can be quite invasive. So pick the best blackhead remover that works for you!
1. Blackhead remover vacuums
You may have seen blackhead remover vacuums while at your facial session, but did you know that you can now purchase this nifty tool to DIY at home? As its name suggests, blackhead remover vacuums use suction to dislodge the dead skin cells from your pores. They are easy to use and beginner-friendly, and are one of the best blackhead removers to use on flatter areas such as your chin and forehead. However, a downside for this tool is that they aren't as effective in tackling deeper blackheads.
Best for: Chin, forehead and other flatter areas of your face
CkeyiN vacuum blackhead remover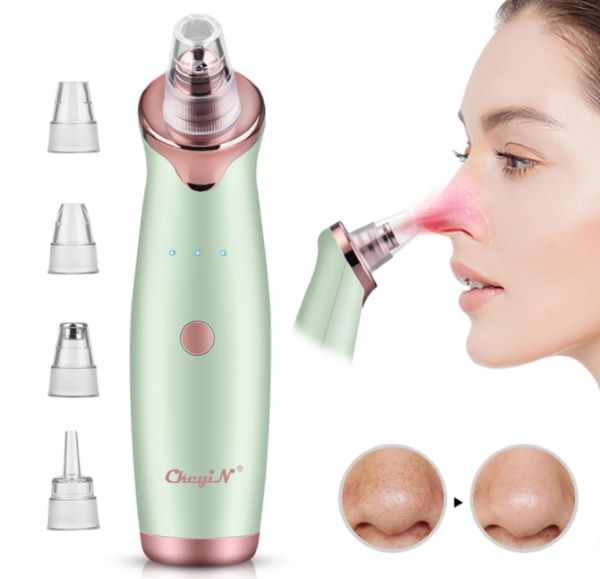 Searching for an affordable vacuum blackhead remover? Look no further than the CkeyiN Vacuum Blackhead Remover (available on CkeyiN Official Store). This beauty device has 3 suction levels so you can adjust according to your skin's situation. It also comes with four different probes for various needs, including blackhead, grease, and cosmetic residue remover. 
Blackhead Remover Facial Skin Cleanser Vacuum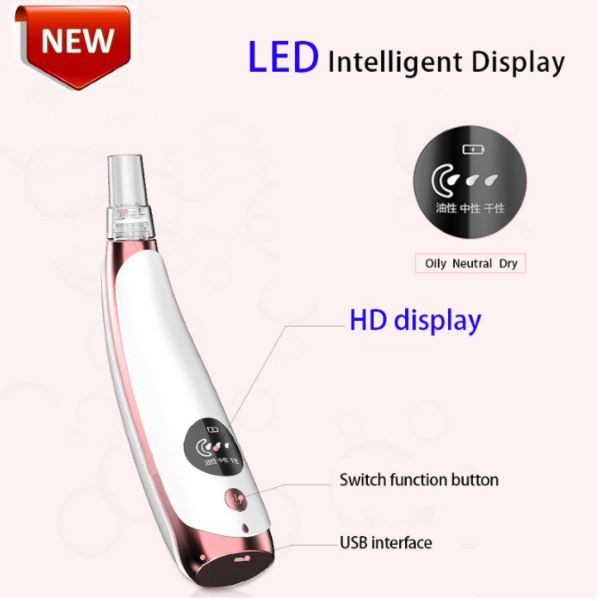 The Blackhead Remover Facial Skin Cleanser Vacuum (available on K-SKIN Official Store) is one of the best blackhead removers to get your hands on! This high-tech beauty tool has several different functions which can satisfy all your needs. It comes with a LED & HD intelligent display for easy control.
Other than being able to suck out blackheads, it can also reduce acne and excessive secretion in pores. In addition, it is designed with three adjustable vacuum intensities. Go for the gentlest suction for those with dry or sensitive skin. Meanwhile, those with oily skin can use the strongest suction to thoroughly cleanse your pores. 
ANLAN Magnifier Visual Vacuum Blackhead Remover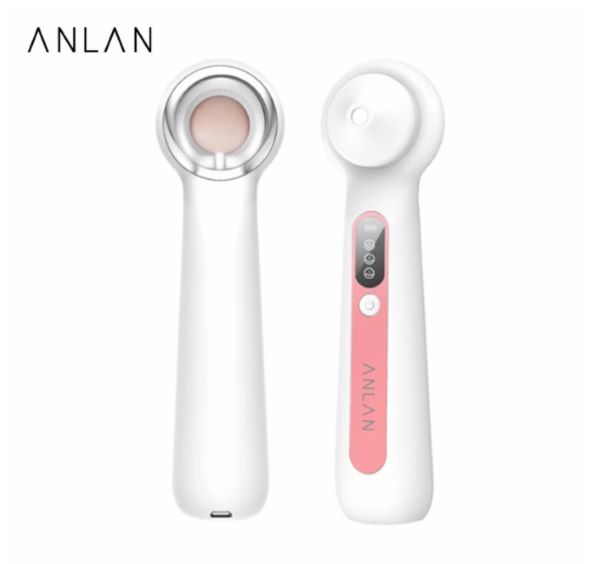 By far the best vacuum blackhead remover with the most functions, you might have seen beauty gurus on YouTube reviewing this trendy product. The ANLAN Magnifier Visual Vacuum Blackhead Remover (available on ANLAN Official Store) is one of the many cutting-edge technology products to help level up your skincare game. This blackhead remover comes with a soft silicon attachments that are gentle and easy to glide on your skin. The highlight of this device lies in its HD magnifying glass designed at the back of the product. This magnifier allows you to see your skin up close in a mirror as you suck out the gunk from your pores. 
Pro Tip: Use the big circular probe for strong suction around your T-zone area which requires stronger suction. Meanwhile, switch to the small hole probe for areas with sensitive skin. The oval probe is best used to anti-ageing results as it helps to smoothen fine lines and plump the skin. 
2. Blackhead remover masks and pore strips
When it comes to convenient skincare maintenance, blackhead remover masks and pore strips always rank high up in the list. They are extremely easy to use even for skincare beginners, and are affordable. In addition, they have proved to be quite effective even against stubborn blackheads. However, unlike blackhead remover vacuums, masks and pore strips may not cleanse your pores as thoroughly and hence are unable to prevent buildup in your skin.

Best for: Nose and chin
Somebymi Bye Bye Blackhead Bubble Cleanser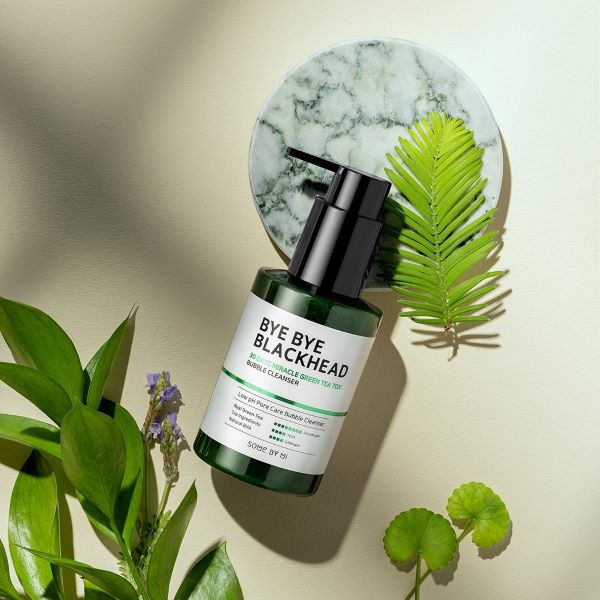 The Somebymi Bye Bye Blackhead Green Tea Tox Bubble Mask Facial Cleanser (available on SOMEBYMI SG Official Store) has been all the hype lately due to a wave of positive reviews. Formulated with green tea leaf ingredients and konjac granules, this cleanser helps to exfoliate your skin gently. Another key ingredient in this mask is tannin complex, which helps with tightening pores. The Somebymi Bye Bye Blackhead Bubble Mask Facial Cleanser is one of the best blackhead removers that uses natural ingredients to gently cleanse blackheads with consistent use!
After spreading the green tea pack on your face, it quickly bubbles up to a fine BHA fresh foam that melts away blackheads and impurities! Simply let it sit on your troubled areas for three to five minutes after the foam appears and gently rub your skin in small, circular motions with water to wash it away. 
BIOAQUA Bamboo Charcoal Julep Black Face Mask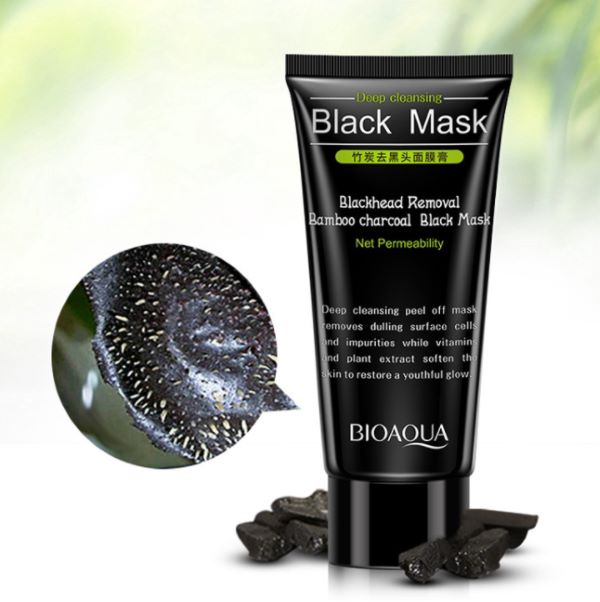 The BIOAQUA Black Face Mask (available on Overthinker Beauty Shop) is every lazy beauty junkie's best friend! This is one of the best blackhead removers in terms of convenience and ease of application. Simply squeeze out a suitable amount and layer it all over your skin. Then, wait about 15 minutes before peeling it from the sides. While you may wince a little as you lift the dried mask off your skin, it's completely bearable and the result is instant. Your skin will be free of blackhead right after! This blackhead remover is suitable for all skin types, especially oily ones as the mask helps to absorb excess sebum. It also works to minimise the size of your pores for smoother skin.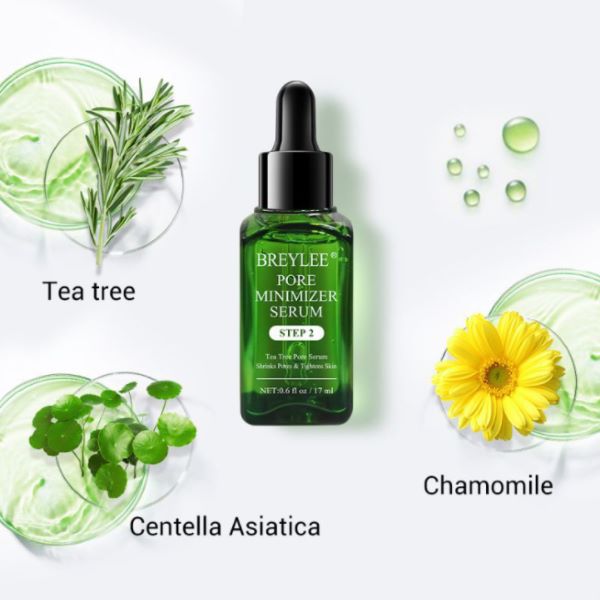 Looking for a blackhead remover with a gentle formula? Check out the BREYLEE Blackhead Mask (available on alluring.sg) which protects and repairs your skin while eliminating nasty blackheads. This water based mask is formulated with plant based ingredients such as tea tree oil and chamomile flower extract.
All you need to do is to apply the mask on your desired area and press the extraction strips down in place for about 5 minutes. Once the mask dries, it'll attach itself to your blackheads and the strip. Simply peel off the strip and voila, flawless looking skin is achieved! Make sure to apply moisturizer after use to replenish your skin's hydration.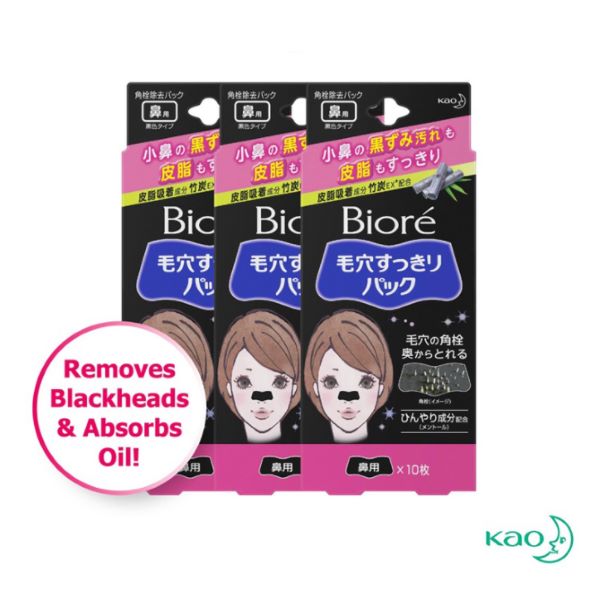 No list of blackhead removers is complete without mentioning the ever popular Biore Pore Strips (available on bioreofficial)! It uses cationic bond technology, which is activated by water to transform the strips into a magnet for instantaneous blackhead removal. We absolutely love the minty sensation that this pore strip has on our skin as it helps to reduce the pain when you peel the strip off your skin. 
3. Blackhead remover extractors
Blackhead remover extractors are one of the common tools seen at facial services. They are designed to push out the impurities in your pores and when used correctly, can thoroughly cleanse your pores and skin. However, this tool is slightly more invasive than the others mentioned above, hence it's best to gain a good understanding of how to handle this tool before you use it on yourself. Otherwise, it can cause injury, irritation and even a nasty infection. 
Best for: Entire face
ANLAN 4PC Blackhead Remover Tool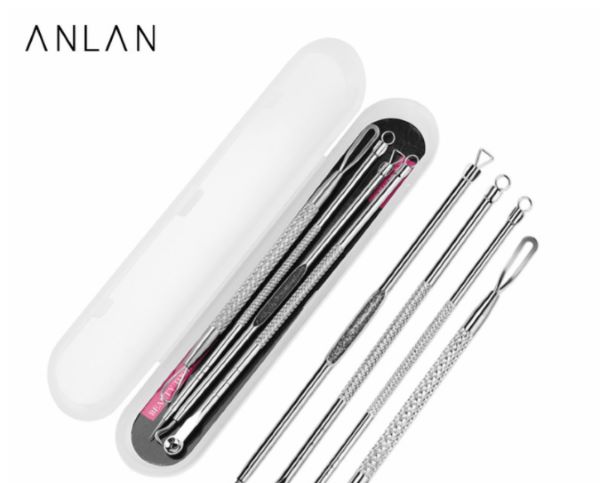 Ever been to a facial and have technicians use these tools on you? You can buy them and try them out yourself at home too! The ANLAN 4-piece blackhead remover tool (available on ANLAN Official Store) gently removes and clears away blackheads when you press the tip on problem areas. It can be used on other types of blemishes as well, such as whiteheads, acne, and pimples. The set is made of stainless steel and will not rust even after months of use.

Pro Tip: Be sure to sterilise these tools with an alcohol wipe before and after use to avoid infection. 
Blackhead remover tweezer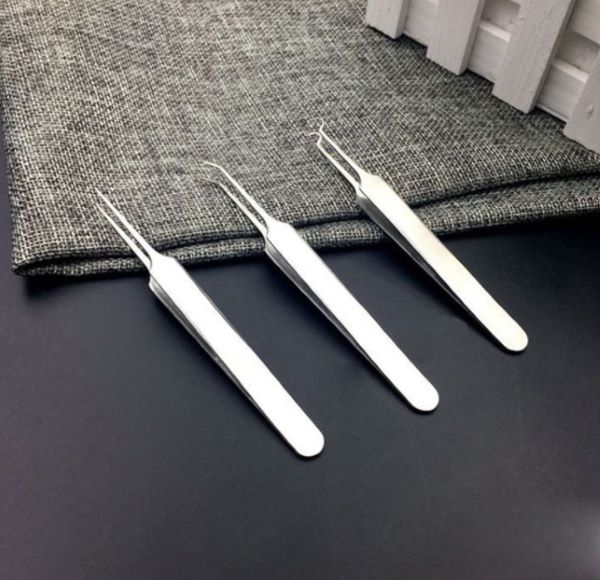 These blackhead tweezers might look small, but they have curved sharp tips which can be used to squeeze and pluck debris out of your pores. These are the best blackhead removers commonly used by skin specialists to get rid of blackheads on the nose. Be sure to go in with a light hand though, or the tips can be quite sharp. This Blackhead Remover Tweezer (available on sliprain.sg) is stainless steel and has perfectly aligned precision tips to ensure ease of use so you can pinch, pick up and eliminate pesky blackheads effortlessly.
4. Blackhead Remover Brushes
As one of the gentlest blackhead removers for your skin, blackhead remover brushes can be easily incorporated into your daily skincare routine. They help to cleanse and exfoliate your pores to promote smoother and brighter skin. 
Best for: Entire face, especially in hard to reach areas like the sides of your nose
Pritech Facial Blackhead Remover Electric Brush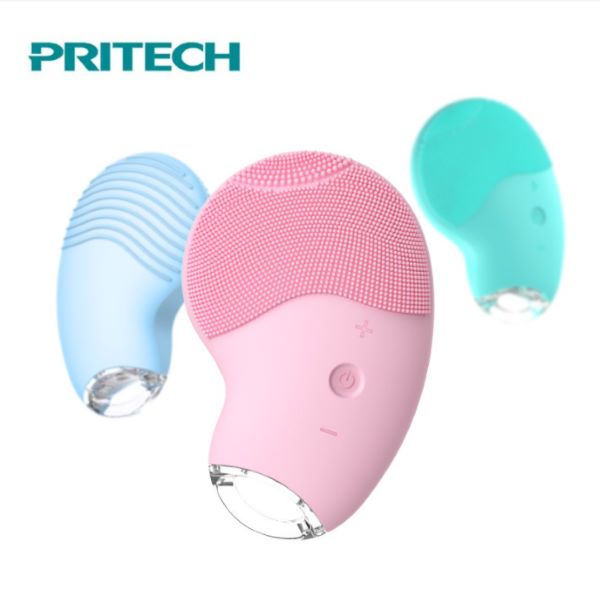 The Pritech Facial Cleanser (available on Pritech Beauty Health Store Official Store) is built to deliver thousands of pulses per minute that ensures your skin is left feeling rejuvenated and deeply cleansed. Its waterproof and portable design allows you to take care of your skin in the shower and wherever you go. The silicone bristles work to get rid of accumulated dirt, impurities and makeup residue, leaving your skin fresh and healthy.
Nose Pore Silicone Brush Cleaner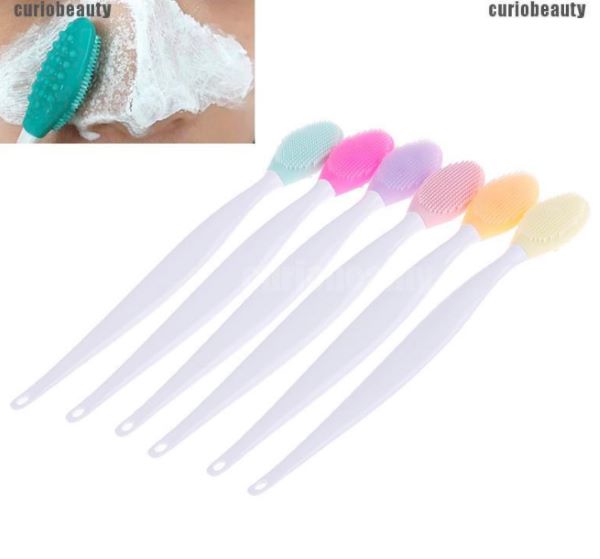 Getting rid of blackheads on the sides of your nose can be tricky and hard to reach. Which is why the Nose Pore Silicone Brush Cleaner (available on curiobeauty.sg) is an essential in your skincare routine. Shaped like a toothbrush, this brush cleaner provides easy access to hard to reach areas so you can eliminate blackheads in all the nooks and crannies. Use the brush side to gently scrub and wash your nose after applying facial wash. This helps to remove unwanted dirt and dead skin cells. 
Meanwhile, the other side of the brush with rounded silicone bumps can help to massage your skin to maintain its suppleness. This two-in-one tool is painless and easy to use, great for those with sensitive skin! 
MKUP Blackhead Washing Brush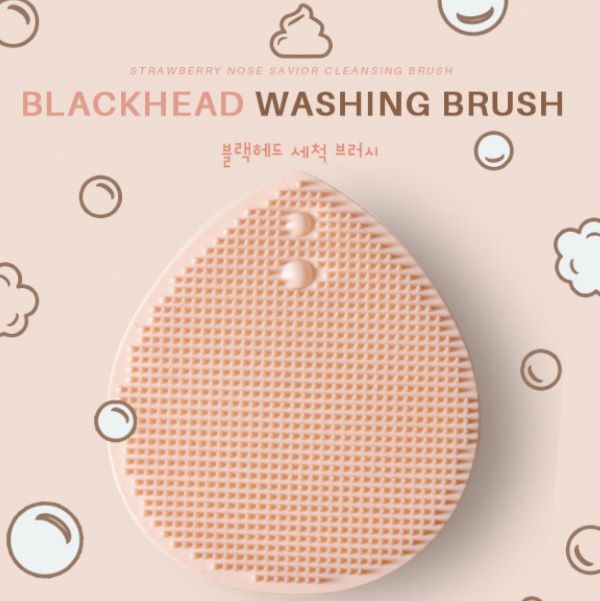 The MKUP Blackhead Washing Brush (available on MKUP 美咖 Official Store) is easily one of the best blackhead removers for skincare beginners. After applying your facial cleanser, gently massage the cleanser into your skin with this brush until you achieve a thick foam. This works the cleanser into your pores to remove impurities and also gives your skin a gentle exfoliation. Use it everyday to see visible results!
Achieve your skincare goals with the best blackhead removers 
Now that you've learnt how to get rid of blackheads on the nose and face with the best blackhead removers, combine it with other essential skincare steps for flawless looking skin! Start by washing your face daily and moisturizing it to keep pesky blackheads at bay. Using salicylic acid is another pro tip to fight blackheads and acne. Meanwhile, masks can also help to purify and moisturise your skin. Check out our guide to these highly-raved sleeping masks and best facial cleansers for more skin care inspiration!