Want to have a blast during your holidays but don't have the time to plan your trip? Getting on a cruise is your best choice! From engaging activities for kids to intimate experiences for couples and thrilling adventures for friends, cruises offer something for everyone. We've handpicked the 7 best cruises starting their journey from Singapore. Get ready to sail away!
When is the best time to go on a cruise that leaves from Singapore?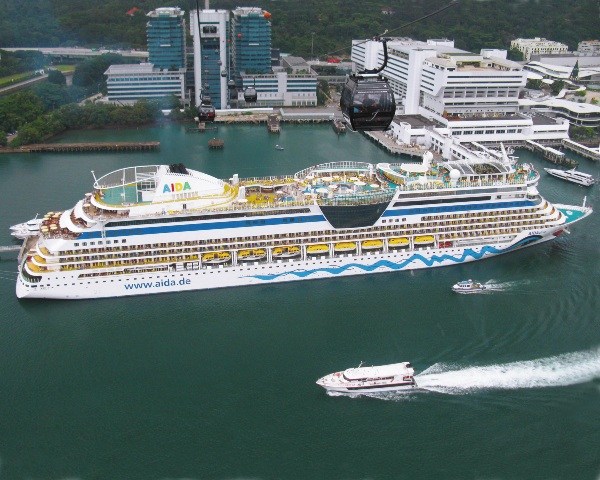 The ideal time to embark on a cruise from Singapore is during the dry season, which typically occurs between November and March. During this period, you can expect pleasant weather and lower chances of rain, ensuring a more enjoyable experience both on board and during shore excursions. However, it's worth noting that other months can also provide enjoyable experiences. Southeast Asia's tropical climate ensures pleasant temperatures throughout the year. Whether you choose to set sail during the dry season or opt for other months, rest assured that a cruise departing from Singapore will be a fantastic time.
What is the best length of time for a cruise?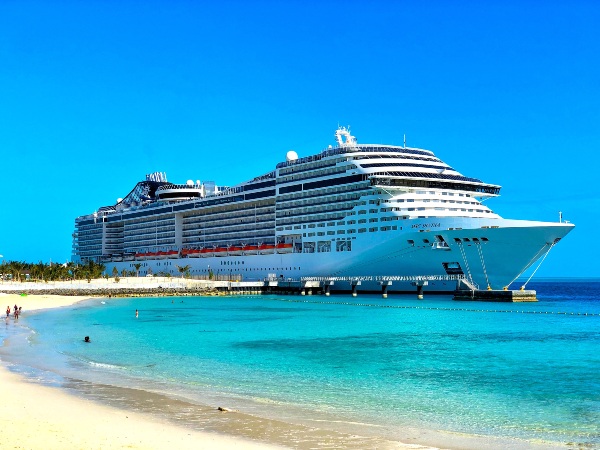 The best length of time for a cruise depends on your preferences and availability. Short cruises, ranging from two to four nights, are perfect for a quick getaway or for first-time cruisers looking to get a taste of the cruising experience. For a more immersive journey, consider longer cruises lasting more than a week, allowing you to visit multiple ports of call and truly unwind.
Best cruises from Singapore for families
1. Royal Caribbean International – Spectrum of the Seas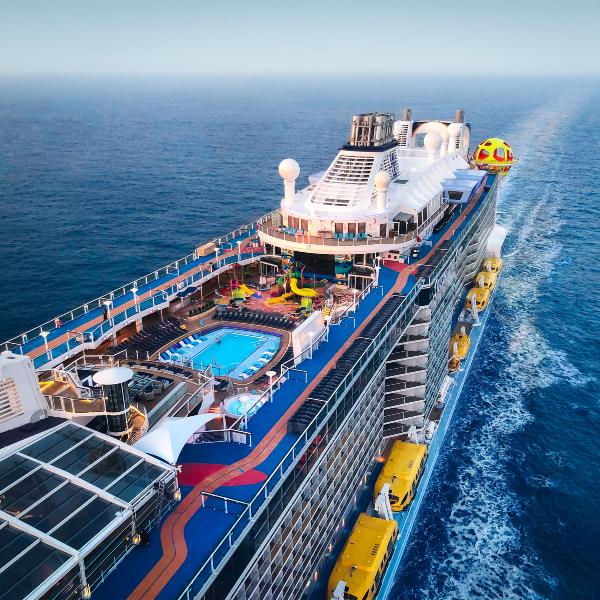 Going for holidays as a large family? Then this cruise for families is perfect for you! It offers an extraordinary array of activities and experiences for all ages. Kids will be thrilled to ride the waves on the ship's iconic FlowRider surf simulator, guaranteeing endless fun. The arcade on board also provides a haven for gaming enthusiasts, with a wide selection of games to entertain the whole family. And that's not the end of it all – imagine experiencing freefall onboard! The iFLY simulator on the ship allows you to get a taste of that exhilaration. With all these incredible facilities onboard for families to bond and create unforgettable memories, this Royal Caribbean vessel is truly one of the best cruises that depart from Singapore!
Destinations: Thailand, Malaysia, Vietnam, Japan
Price: from S$354/person
2. Resort World Cruises – Genting Dream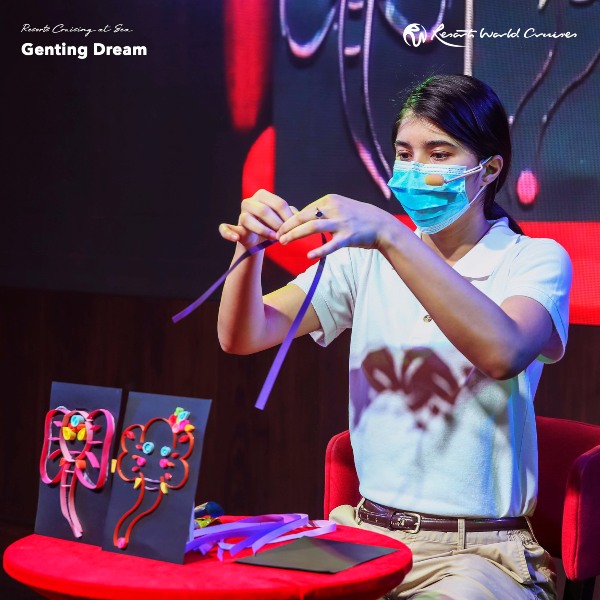 If you are scratching your head for ways to entertain your kids during the June holidays, this cruise for families will not disappoint you. Children will be thrilled by the exhilarating Rope Course & Zipline, while the Waterslide Park guarantees endless fun and laughter. For couples who would like some alone time together, The Little Dreamers Club will take care of your children while you go on romantic dates. This kids' club offers a range of activities and classes specially designed for kids aged 2 to 12. Furthermore, families can gather at the Zodiac Theatre and enjoy live production shows presented by the acclaimed entertainment team. 
For families seeking true luxury, The Palace, an exclusive enclave within the ship, is the place to be. It is essentially a ship-within-a-ship hotel for providing private facilities and European-style butlers. Therefore, with its unparalleled amenities, the Genting Dream is one of the best cruises for families departing from Singapore. 
Destinations: Malaysia, Thailand
Price: from S$358/person
3. Celebrity Cruises – Celebrity Solstice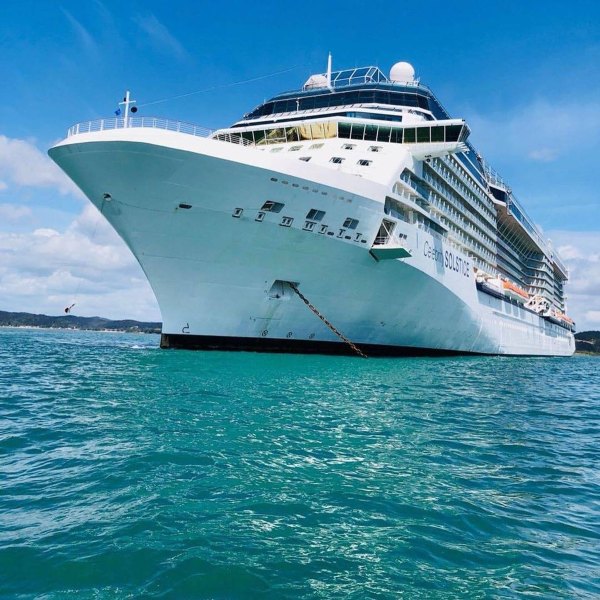 Concerned that your children will neglect their studies during the holidays? This cruise is catered towards kiasu parents. One of the standout features is the Camp at Sea program, a fully customisable kids' cruise enrichment program that covers a wide range of entertaining activities. From arts and recreation to science and technology, children have the opportunity to engage in activities that align with their interests. Beyond this, this cruise for families also goes the extra mile to welcome families with special needs. Onboard, children with autism can enjoy sensory-friendly films, toys, and dietary menu options. Moreover, the cruise line provides autism-friendly services, including priority check-in and boarding. On top of the exceptional family-friendly amenities, this cruise offers high-speed internet so families can stay connected. With all these exceptional services, this ship truly stands as one of the best cruises departing from Singapore for families.
Destinations: Thailand, Vietnam, Australia
Price: from US$899/person
Best cruises from Singapore for couples
4. Norwegian Cruise Line – Norwegian Jewel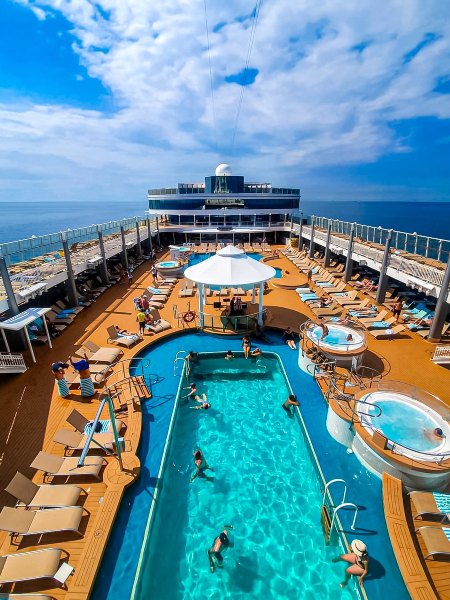 This Norwegian Cruise vessel is one of the best cruise choices for couples seeking the ultimate romantic getaway. With 13 bars and lounges, each offering its unique ambience, couples can indulge in a variety of intimate settings. For an elegant date night, you can slowly sip away your sparkling wine at the Magnum's Champagne & Wine Bar; while the Spinnaker Lounge provides the perfect environment to unwind with a cocktail and dance the night away. Couples can also bask in the sun and enjoy poolside relaxation with refreshing drinks at Topsiders Bar. What's more, the entertainment onboard is equally captivating, including an impressive acrobatics set showcased at Le Cirque Bijou. For a special evening, couples can dress up in their finest attire and dance the night away at the Norwegian's Night Out, a formal ball onboard. Overall, this cruise, with its exquisite venues and romantic atmosphere, is no doubt one of the best cruises departing from Singapore for couples.
Destinations: Vietnam, Thailand, Malaysia
Price: from US$1,534/person
5. Princess Cruises – Diamond Princess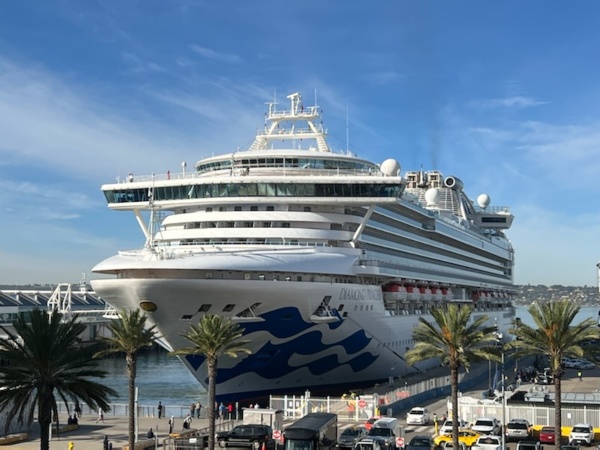 The Diamond Princess is the ideal cruise to be for a rejuvenating romantic escape. The ship's Lotus Spa has been named "Best Spa on a Cruise Ship" by Spafinder Wellness 365. Couples can indulge in a variety of pampering treatments, from rejuvenating facials to soothing aroma stone therapy massages and detoxifying ocean wraps. For the ultimate relaxation, you can head to The Sanctuary, an exclusive adults-only retreat. At this place, couples escape the hustle and bustle of the ship and relish in the beverages, light meals, and al fresco massages provided. There is also an array of entertainment options. The open-air poolside amphitheatre is a must-visit destination where couples can enjoy feature films, thrilling concerts, and exciting sporting events, including live football games, all under the starlit sky. With its award-winning spa, exclusive retreat, and captivating entertainment, this is the best cruise from Singapore for couples.
Destinations: Thailand, Vietnam, Malaysia, Taiwan, Hong Kong, Japan
Price: from S$1,055/person
Best cruises from Singapore for friends
6. Oceania Cruises – Regatta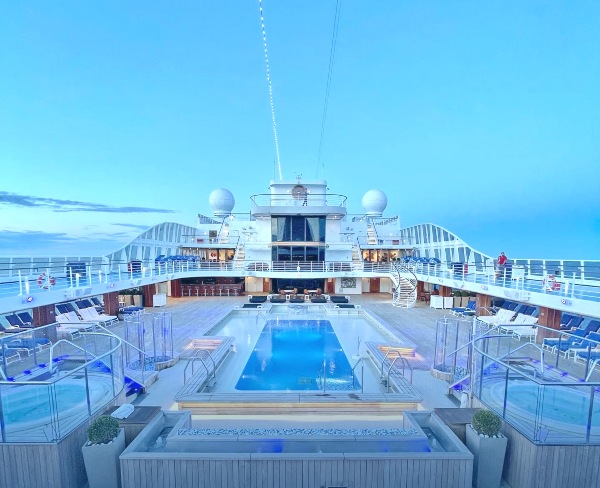 Love a good hangout with your besties? This cruise is perfect with a plethora of activities and entertainment options to create lasting memories together with your squad. With a lineup of world-class music, high-energy production shows, and dazzling cabarets, you and your friends will surely be entertained throughout your voyage. For those seeking excitement, you can enjoy the deck games provided for a bit of friendly competition. Furthermore, the casino invites you and your friends to try your luck and enjoy evenings filled with anticipation and camaraderie.
Want to stay active with your friends? This ship has many facilities catering to all kinds of fitness activities. You can take invigorating runs on the ship's running track as the ocean winds blow by. For golf lovers, there is a 9-hole golf course where you can practise your swings. This Regatta vessel provides a place for friends to create memorable experiences together, making it one of the best cruises departing from Singapore.
Destinations: Taiwan, Australia, Japan
Price: from US$4199/person
7. Silversea Cruises – Silver Whisper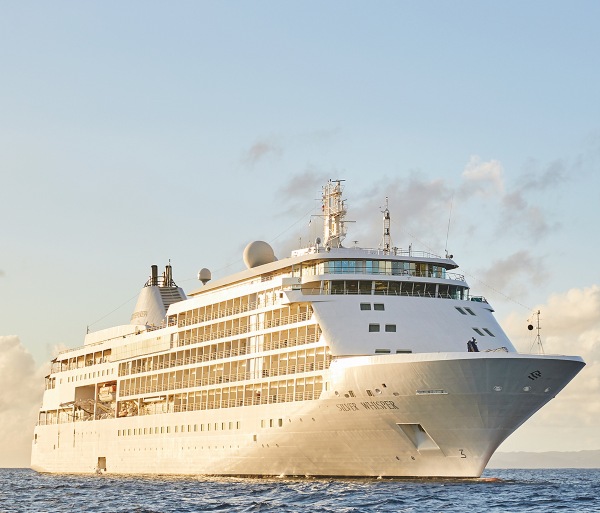 For friend groups looking for an experience of exceptional luxury, this cruise is your best choice! There is an emphasis on creating a personalised and intimate experience. As a small and nimble ship, Silver Whisper boasts four exquisite restaurants and a variety of suite options. Onboard, you and your friends can indulge in fine dining and enjoy spacious accommodations throughout your voyage. For those who enjoy card games, the card room is the perfect place to gather for various card and board games. The casino also boasts a wide variety of options ranging from roulette, blackjack, to slot machines for guests aged 18 and older. With an emphasis on intimate and elegant experiences onboard, Silver Whisper is truly one of the best luxury cruises departing from Singapore.
Destinations: Thailand, Hong Kong, India, Greece
Price: from US$6,300/person
Make the most of your holidays onboard the best cruises departing from Singapore!
Whether you seek relaxation, exploration, or simply a break from urban life, these best cruises departing from Singapore will give you the ultimate cruising experience. So, set sail, create lifelong memories, and let the enchantment of the sea transport you to new horizons of discovery and joy. Before you set off, make sure to check out the best luggage and best sunglasses to travel in your best style. Bon voyage!