<![CDATA[Which model should you get? Where can you fly a drone and what's the law when it comes to flying one? We've done the homework and broken it down for you!
For The Beginners
Some important factors to look out for when choosing your first-ever drone are ease-of-use, fun flying and of course, low price. While many beginner drones may appear slightly toy-like, they are, in fact, highly-capable flying robots. Here are our top three picks:
JJRC H37 Elfie

($39.90 – $60.80)
[caption id="attachment_21634" align="aligncenter" width="500"]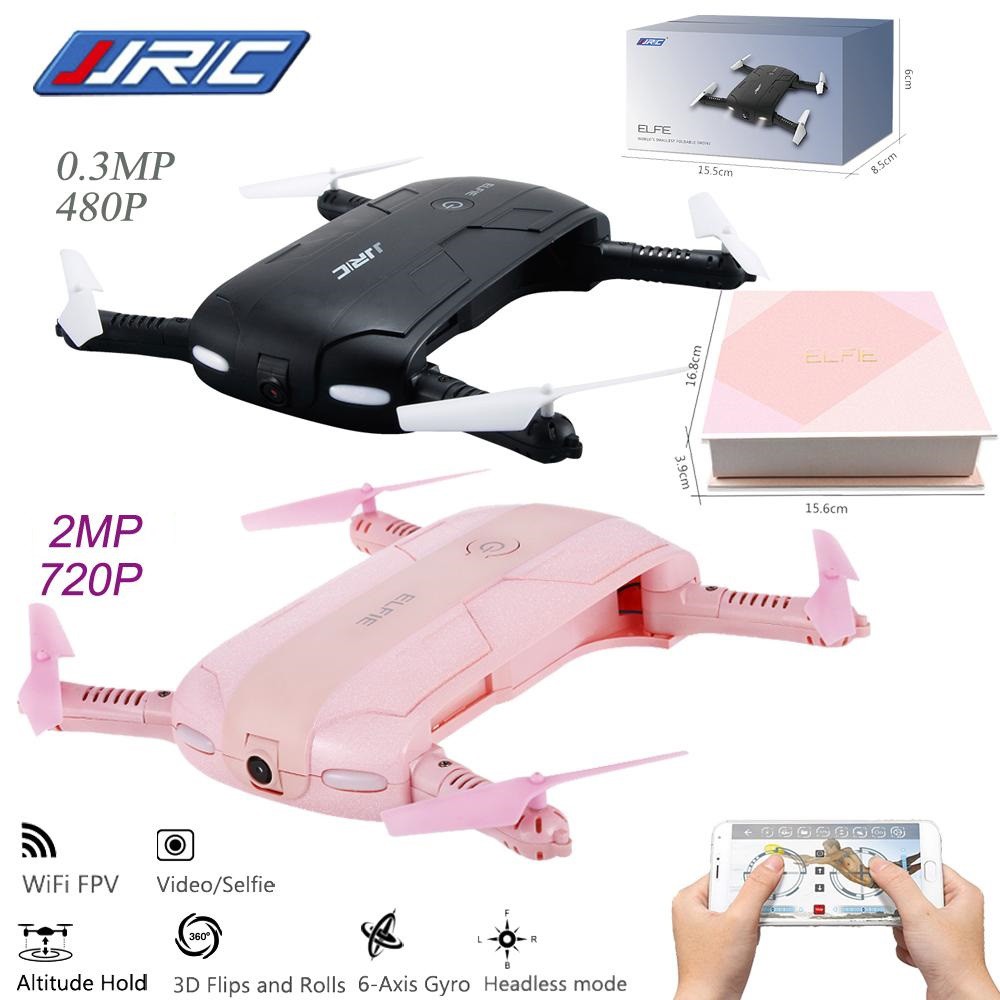 (passiongadgets)[/caption]
What's not to love for the JJRC H37 Elfie when you can get this feature-rich drone at a super affordable price. Starting with the design, this baby is designed to be foldable, portable and lightweight so that you can keep it by your side wherever you go. Also, you will never have to worry about forgetting to bring the remote control because this drone allows you to control it with your smartphone through WiFi. But if you'd like to stick to the traditional method, its one-handed remote control definitely won't disappoint you with its newest technology that allows you to control the drone by gestures. Yep, you can simply use one hand and wave the control left or right to control your drone.
Promising review:
"Drones have already become quite popular among the hobbyists. Featuring affordable price tags and smaller sizes, these intelligent gadgets are rapidly gaining popularity. The JJRC H37 continues the same tradition by featuring a compact size, automated functionalities, and an affordable price tag. In fact, JJRC H37 is even smaller than your super-sized smartphone/tablets. This JJRC H37 review serves to provide you with all of the features of this amazing little drone." – Drone Omega
JXD 523

($36.00)
[caption id="attachment_21635" align="aligncenter" width="500"]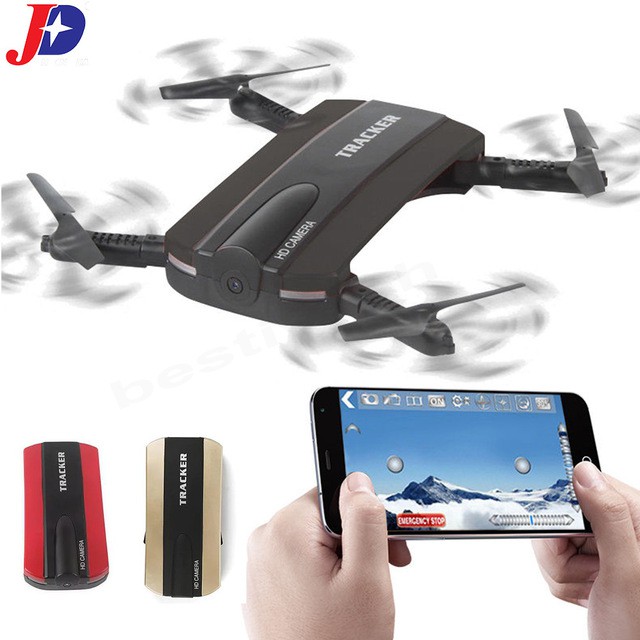 (iskytrading)[/caption]
The JXD 523 is another ideal option for beginners who don't want to break the bank on their first drone purchase, especially when you're not totally sure you can fly it properly. Extremely portable with its size designed to fit in the palm of your hand, you can easily slip the drone into your pocket while travelling. At just 200g, it's so light that you'll probably forget that it's in your pocket at the end of the day! Besides the portability, it's also packed with amazing features of 3D flips and rolls, as well as sensors that allow the drone to follow your hand movement while holding onto your mobile phone.
Promising review:
"Small quad the size of a mobile phone. Fits in the pocket. The application on the mobile phone controls the quad well and has a good range. It also allows you to record videos. The quad has altitude hold which makes it very easy to control, as well as has good speed and ability to withstand weak winds. It's a fun quad!" – Joao
JJRC H45 BOGIE

($42.08)
[caption id="attachment_21636" align="aligncenter" width="500"]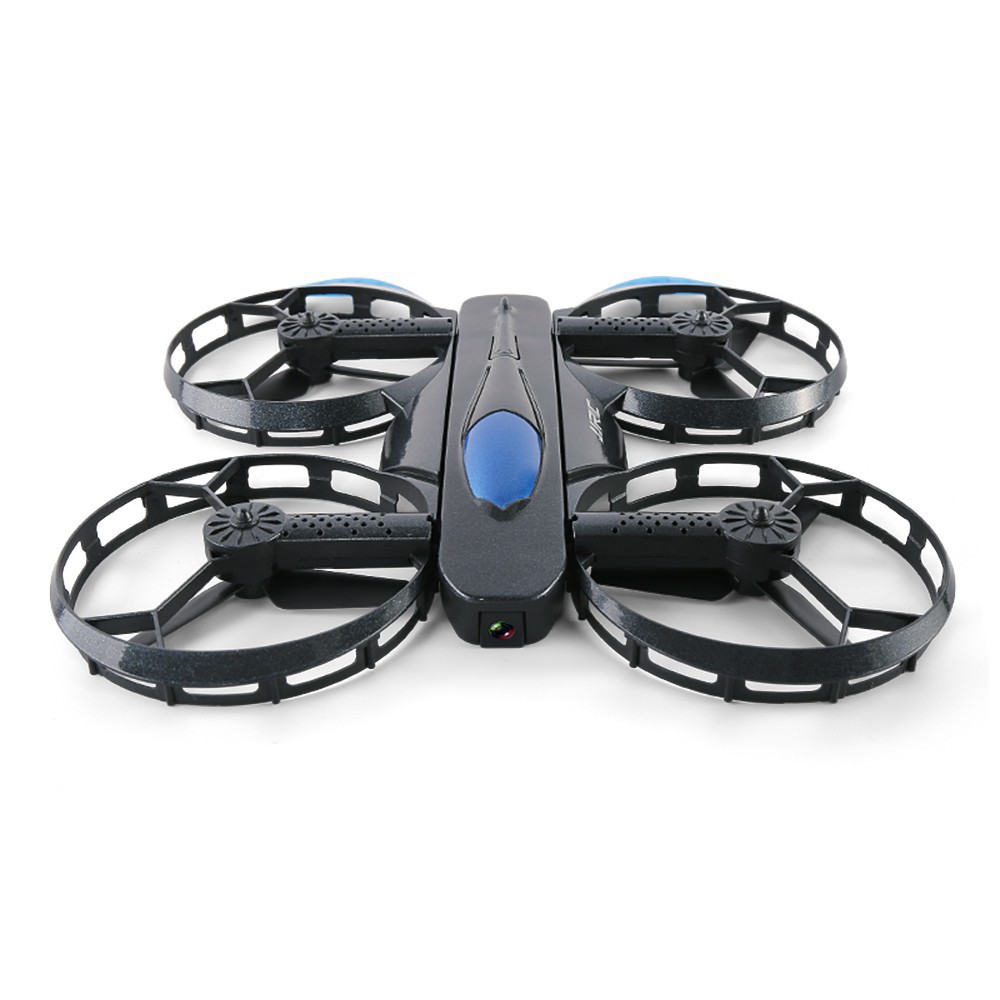 (ifone.sg)[/caption]
Unlike most other drones, this device is safe for use indoors as it comes with propellers that are specially designed in a plastic casing, so that nothing in its way will get damaged upon its touch. To top it off, this model also includes a sound mode feature that allows you to control its moving direction with your voice. So just sit back, relax, and watch the drone zoom around the house at your command. Isn't this amazing?!
Promising review:
"It works well and the camera is good too." – tmdwjs77
For The Intermediates
For the more advanced drone users, you might want to consider investing in a drone that is more stable, speedy and sturdy. Here are three drone models that we recommend:
DJI Tello

($119.00)
[caption id="attachment_21637" align="aligncenter" width="500"]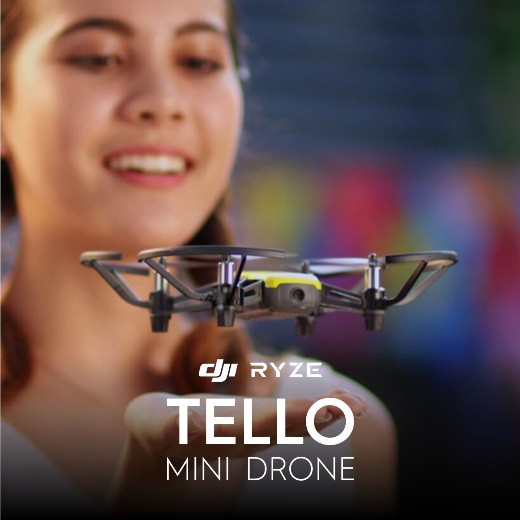 (giftsurprises)[/caption]
Say hello to Tello, one of the newest drone models from the well-known Drone brand – DJI. Equipped with a built-in 720p high-quality camera and two antennas that enable an extra stable image transmission, you'll definitely be in for a treat. It is also totally fine if you're still not a professional in flying a drone because the Tello is carefully designed with smart features, such as taking off automatically when tossed into the air and landing safely when the connection is lost.
Promising review:
"What the Tello gives you is a window into the larger world of drones; you get a taster of the imaging side with the simple image-stabilised camera, but you can also experiment with VR, and learn how to code your own drone apps. For anyone thinking about getting their first drone, or who already owns a drone and wants to improve their piloting skills, the Tello is a fantastic buy." – Camera Jabber
Hubsan H501S X4 5.8G FPV Brushless

($383.70 – $384.30)
[caption id="attachment_21638" align="aligncenter" width="500"]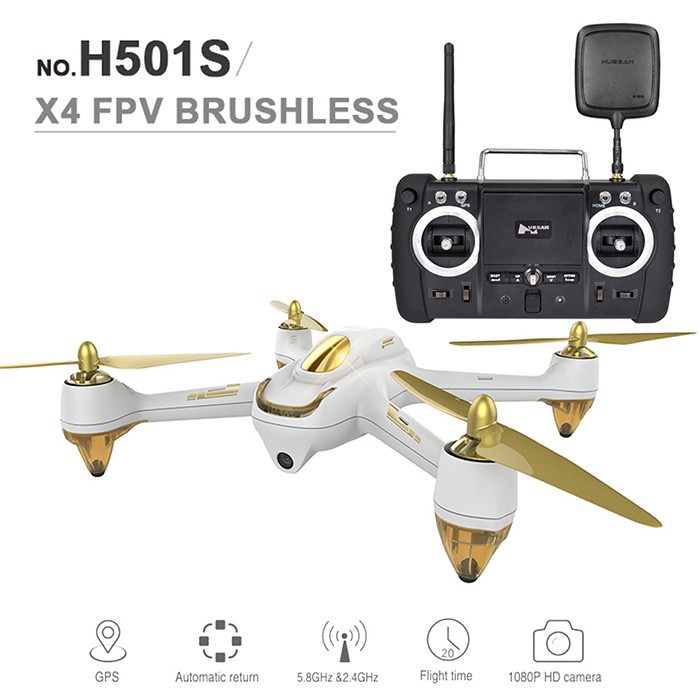 (homeworld.sg)[/caption]
Aside from the 1080p HD camera, the multi-function drone has many other amazing features which include the Follow Me Mode and Automatic Return Functions. Using the Follow Me Mode, you can truly immerse yourself in activities while letting the drone fly by itself to capture the moment for you. And for those who are always prone to losing their belongings, you'll never have to worry about losing your device with the Automatic Return Function!
Promising review:
"So far, so good. I've flown it about 8x and so far everything is functioning as advertised. Return to home, altitude hold, and position hold work well handles moderate breezes. No wobble effect upon descent like the small X4's. Can be landed gentle as a feather, I love that. The LEDs are nice and bright, easily visible. The FPV screen is clear and pretty bright, colours are pretty vivid." – hopnpop
Le-idea IDEA7

($100.00)
[caption id="attachment_21639" align="aligncenter" width="500"]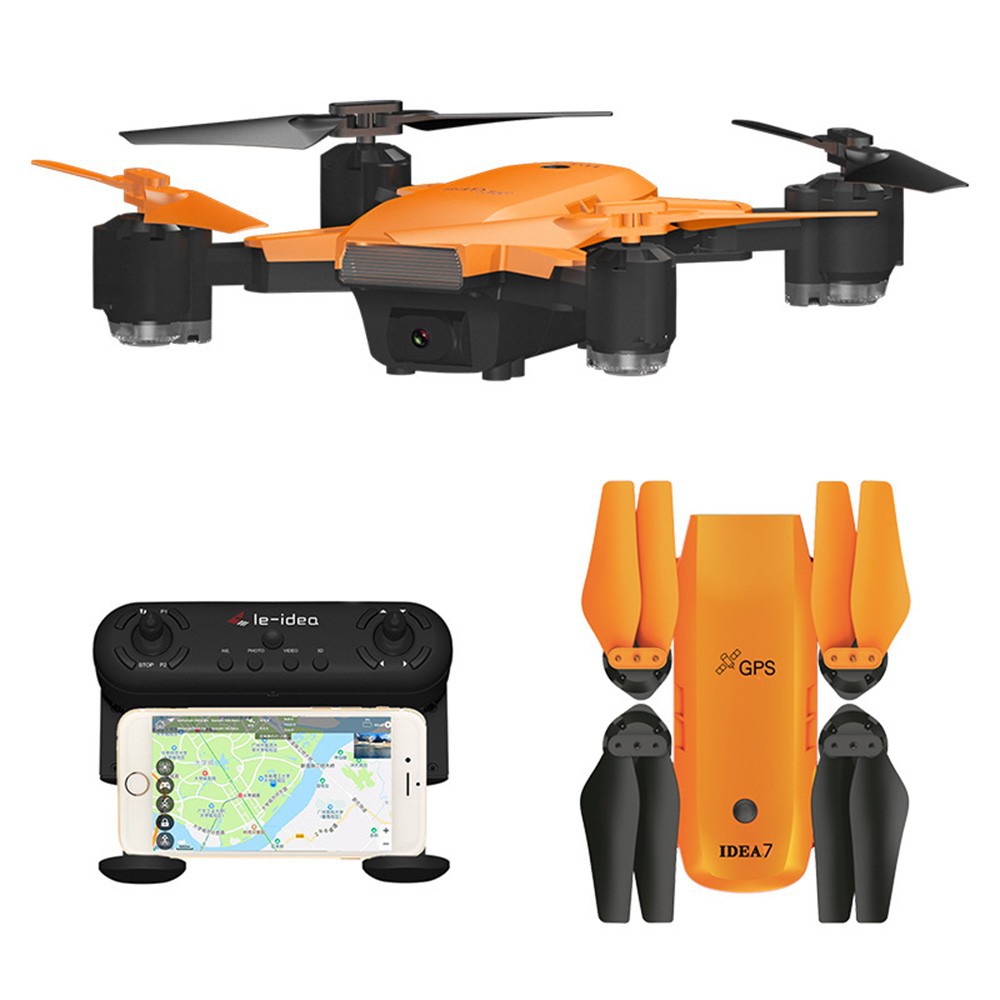 (topdeals.sg)[/caption]
If you want to attract a crowd of spectators, you might want to get your hands on the vibrant orange Le-idea IDEA 7 drone. Turn on the Auto Surround Mode to let the drone fly continuously in circles and impress onlookers. Want to know something even more interesting? The drone has something called the Waypoint Mode, that will allow you to control the drone's direction by simply using your fingers to draw a number of waypoints on the map with an app. With this drone, endless enjoyment like never before awaits you!
Promising review:
"Very easy to set up, and able to fly 'straight out of the box'. Instructions straightforward, and simple to follow. Product appears to be well made, and the picture quality from the camera is really good. The drone works well, the GPS is accurate and therefore the drone flies well. Its wings are super strong and motors are powerful." – Ernesta Kubiliute
For The Experts
At this level, you'll probably want something more than just cool gimmicks. You'll want a drone with ultrasmart technologies that allow your professional photography aspiration to take flight. Here are our three recommendations:
Xiaomi Mi Drone 4K

($817.37)
[caption id="attachment_21683" align="aligncenter" width="500"]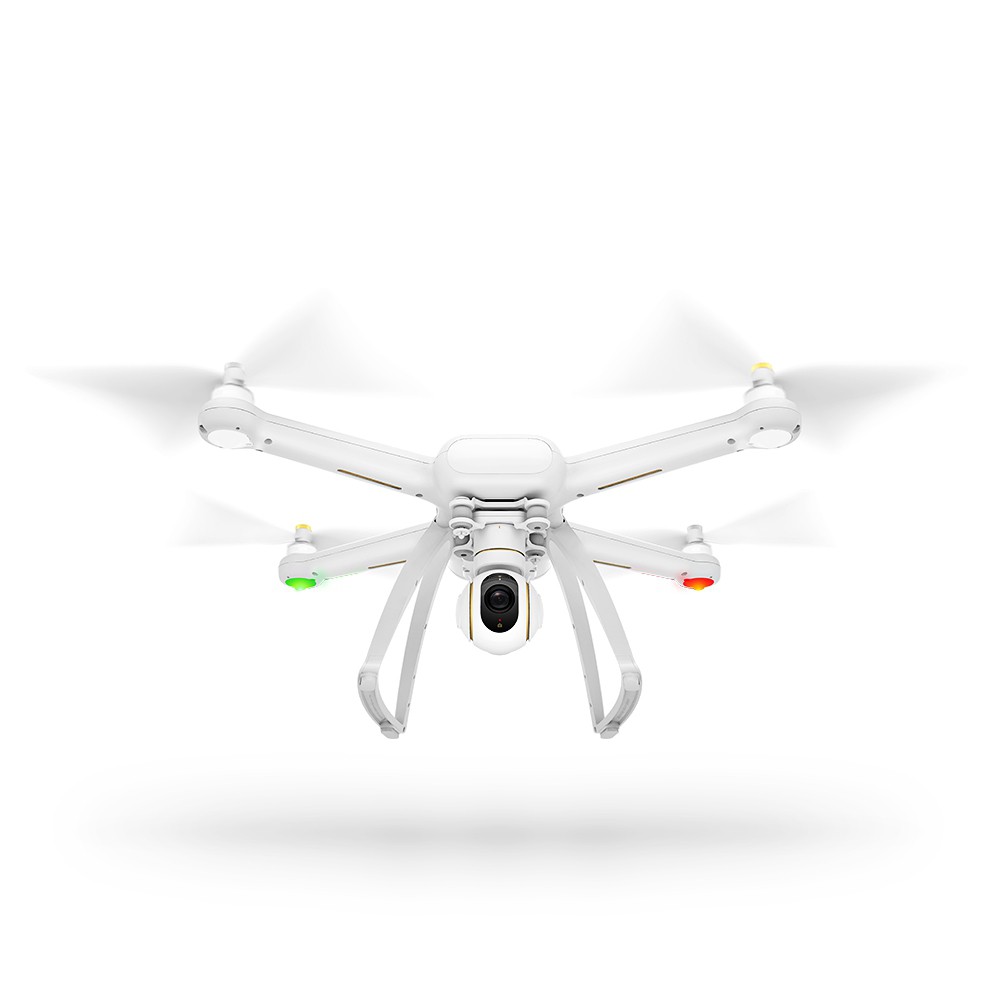 (lq327.sg)[/caption]
It's hard to not love this lightweight drone that is packed with many technologies that allow you to explore new horizons and capture perfect moments at your fingertips. Its high-tech features include integrated pan–tilt–zoom (PTZ) camera, 3-axis stabilization, 1080p video capture, full HD low-distortion wide angle lens, and real-time image transmission. Lastly, you will definitely be left awestruck by the fast, smooth and precise flight movements taken by the drone in the air with its high strength body structure and larger blades.
Promising review:
"The XIAOMI Mi Drone 4K WIFI FPV RC Quadcopter can help you in taking quality images and recording videos which you have always dreamt of. Thousands of users have used it till today, and they are quite happy with its performance too." – Souvik Banerjee
DJI Spark Fly

($720.00)
[caption id="attachment_21684" align="aligncenter" width="509"]
(giftsurprises)[/caption]
The DJI Spark Fly is another option that made it to this list. Why? Because it has a built-in camera! It's not just any camera, but one with a f/2.6 wide-angle lens and 25 mm equivalent focal length, promising wonderful pictures and videos. It is also no slouch in the areas of keeping shots stable and detailed with its reduce shake and rolling shutter technologies. In the right hands, this drone will fulfil your dream to keep up consistently amazing shots that can reach cinematographer levels.
Promising review:
"The DJI Spark is no doubt the best lifestyle selfie drone that you can buy for less than $400. Although a number of rival brands have come up with their own Spark-alternatives, they all pale in comparison to the Spark. DJI has done an excellent job in bringing many of its intelligent flight features into its smallest drone and volume seller. The Spark's 2-axis camera gimbal system and HD 1080P camera may seem inadequate to professional aerial photographers but for the casual consumer or tourist, they're great features to have." – The Drone Files
DJI Mavic Air

($879.00 – $1,239.00)
[caption id="attachment_21686" align="aligncenter" width="500"]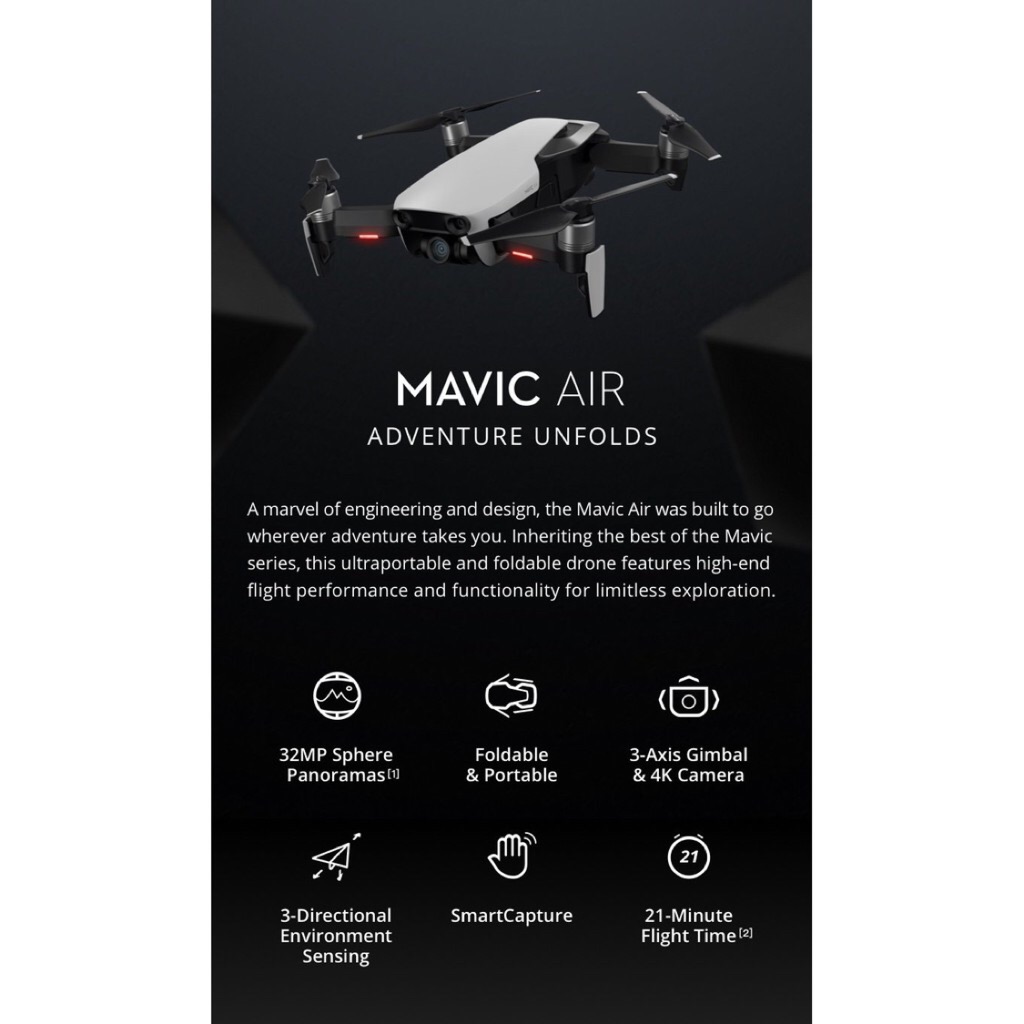 (zqdroneshop)[/caption]
Let your inner creativity and passion in photography unfold with the DJI Mavic Air. Installed with seven onboard cameras, this ultrafast drone will let you create crystal-clear panoramas of the world in just eight seconds. The new HDR algorithms also automatically process the shots between highlights and shadows even before you take a snap. If you need more variation, the DJI Mavic Air has it! With six different QuickShots –  Rocket, Dronie, Circle, Helix, Asteroid, and Boomerang – you'll be spoilt for choice. Simply tap away and get you those epic selfie drone videos without needing to think about composing your shot.
Promising review:
"Smaller, more compact and less expensive than its predecessor, the DJI Mavic Air still has the same great camera and some new features that make this drone even better." – Toms Guide
Once you're well-equipped with your drone, here are our top three suggestions on where you can fly them:
Best Places To Test Out Drones in Singapore
Marina Barrage Field
[caption id="attachment_21689" align="aligncenter" width="889"]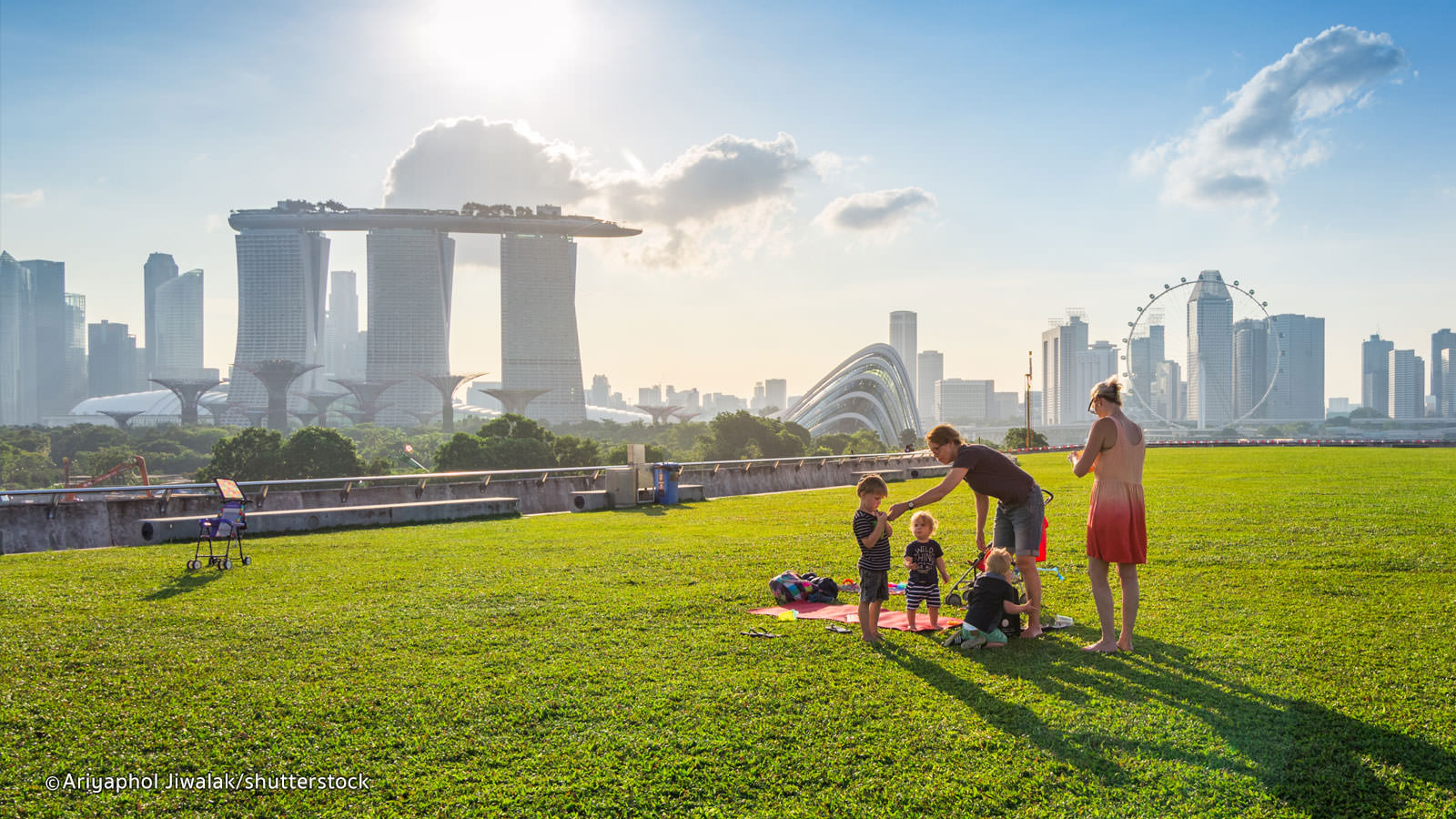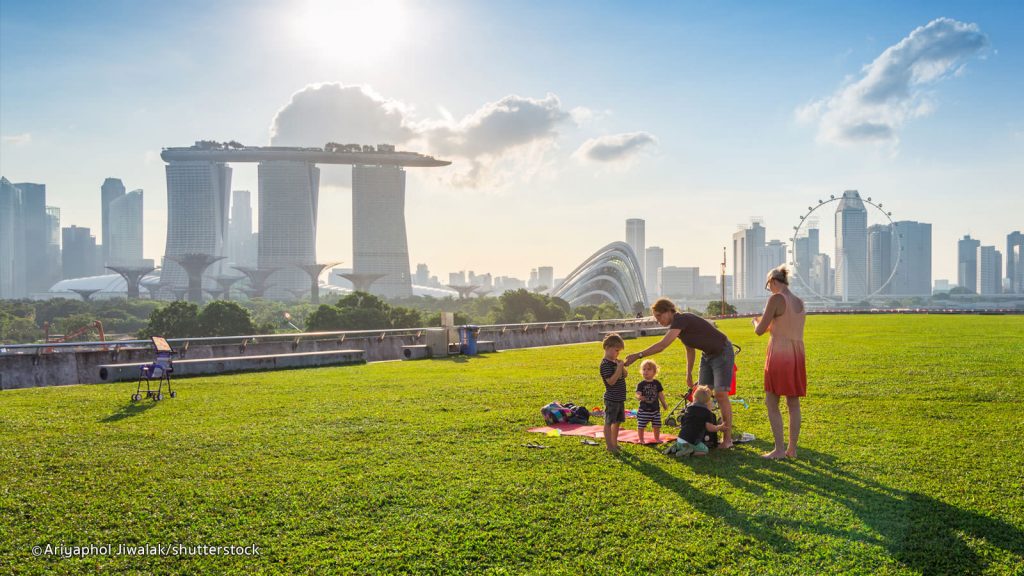 (Shutterstock)[/caption]
An ideal spot on the island is the Marina Barrage Field that boasts a wide open green space that is suitable for flying almost anything up to the clouds. Don't forget to capture the beautiful sight of Marina Bay Sands and Gardens by The Bay if you have a camera on your drone!
Kallang Road Field
[caption id="attachment_21690" align="aligncenter" width="667"]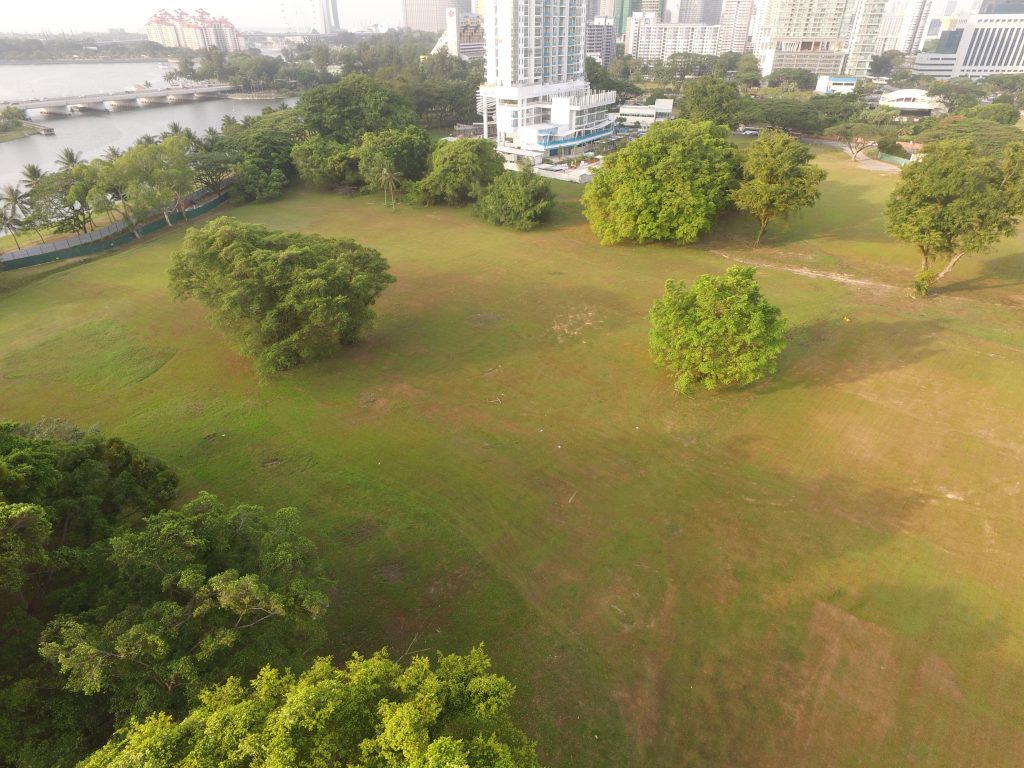 (Garuda Robotics)[/caption]
You can probably let loose your drone anywhere within the large field at Kallang Road, but beware not to let it fly into the nearby buildings.
Old Holland Road Field
[caption id="attachment_21691" align="aligncenter" width="667"]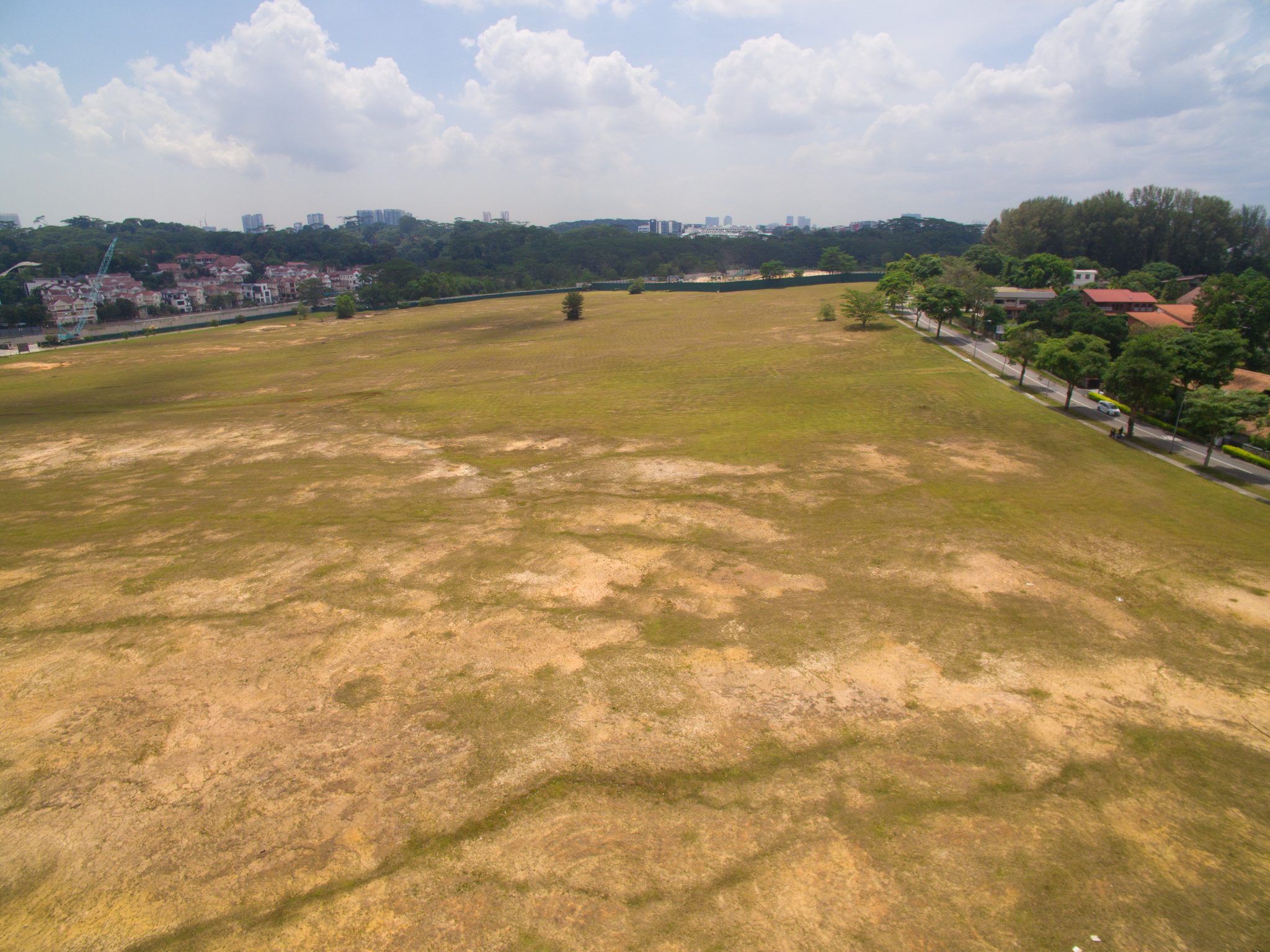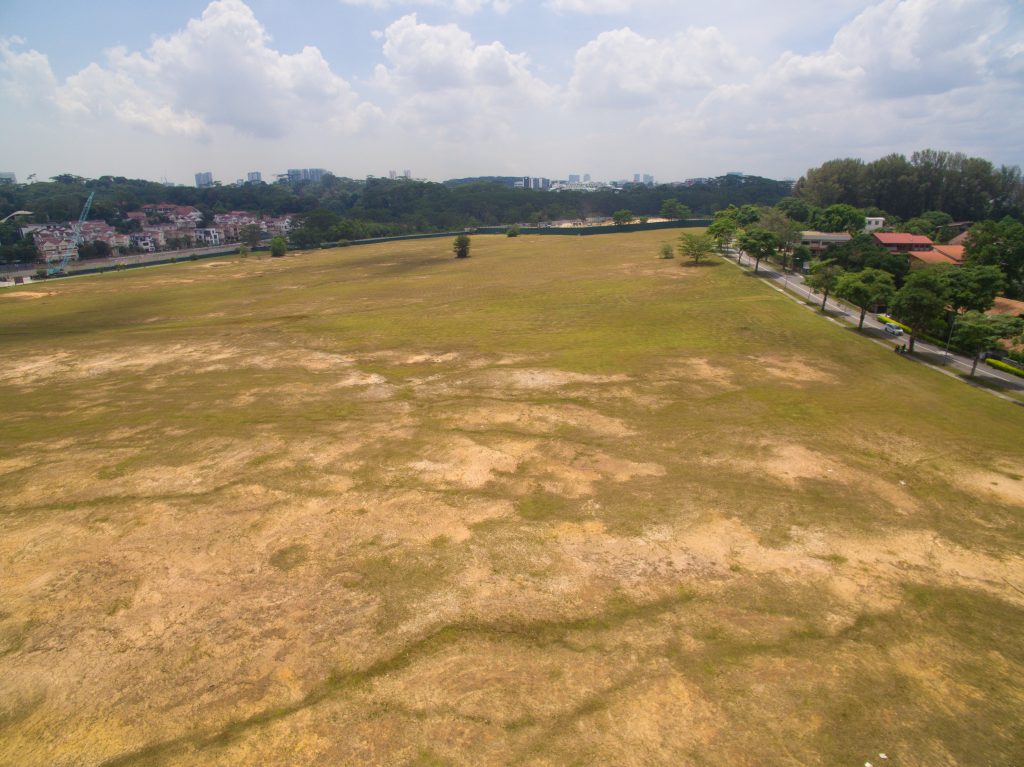 (Garuda Robotics)[/caption]
If you just want a quiet place to have alone time with your drone, you'll want to check out Old Holland Road Field (aka Blackmore Drive Field). Over here, you'll never have to worry about your drone getting lost in a sea of flying objects.
Best Use of Drones Without Breaking The Law in Singapore
Drones can be extremely fun to play with, but also extremely dangerous to be left mishandled. So, before you send your drone hurtling into the sky, here are a few things to keep in mind from the Civil Aviation Authority of Singapore (CAAS):
Never let the drone out of your sight
[caption id="" align="aligncenter" width="490"]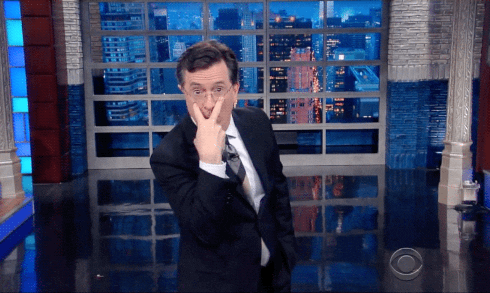 (giphy.com)[/caption]
Ever heard of recruits of the Singapore Armed Forces (SAF) calling their personal rifle as their "wife"? This is because they're trained to never allow their rifle leave their periphery vision. And that's how you should be treating your drone as well. Remember, treat your drone as your "wife" and always keep your eyes on it.
Fly the drone only in good visibility and weather conditions
[caption id="" align="aligncenter" width="480"]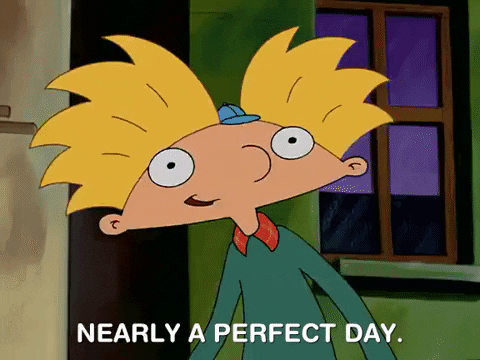 (giphy.com)[/caption]
The best time to fly your drone in Singapore is when the sun is out with little to no wind. Flying your drone in such weather conditions is also beneficial, as strong wind and cold temperatures can cause significant wear and tear to the drone's processors and batteries. Well, you wouldn't want your expensive device to be wrecked!
Conduct a check before letting the drone fly
[caption id="" align="aligncenter" width="480"]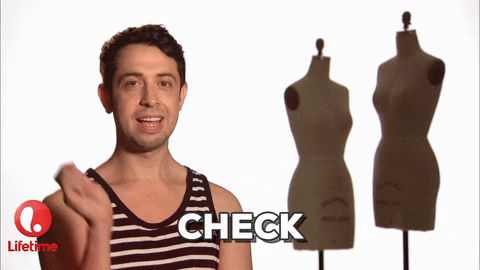 (giphy.com)[/caption]
Always play on the safe side. Do a precheck on the drone and make sure that all transmitting devices are under good connection and operation.
Still unsure on how you can conquer the Singapore sky with your new drone? Then head over to our
beginner's guide to drones
where you can learn more about drone laws in Singapore.
---
New to Shopee? Get $7 off (min. spend $15) with code*:
DRONESSG
*TNC Applies. Valid for new users from
24 Nov to 1 Dec
only.]]>