<![CDATA[Singapore Grand Prix 2018 is just around the corner and what better way to add to the hype by putting together a mini style guide for all you lucky enough to have snagged tickets! With the likes of Jay Chou, Dua Lipa and The Killers performing at the off-track entertainment events, we're certain you want to be dressed comfortably but with impeccable style for the only F1 night race in the world! Psst…my male friends, we've included style tips for you as well!
Jacket it in at Singapore Grand Prix
Choose between leather, bomber, floral or
denim jackets
and give your outfit the extra oomph. You must be thinking we're out of our minds to suggest donning jackets in our merciless weather but hear us out! Go for lightweight jackets that are perforated to ensure air flow – this will keep you cool throughout the night race and post F1 events!
For Her:
The biker chic look is something to mimic if you want to look classy and all things trendy. Pick a faux black leather jacket, pair it with a leather skirt or your favourite cut-out jeans and voila, you've nailed biker jacket fashion to the T. If you're not feeling the leather look then pick a softer floral print longline bomber jacket that's bound to get some heads turning!
[caption id="attachment_19277" align="aligncenter" width="849"]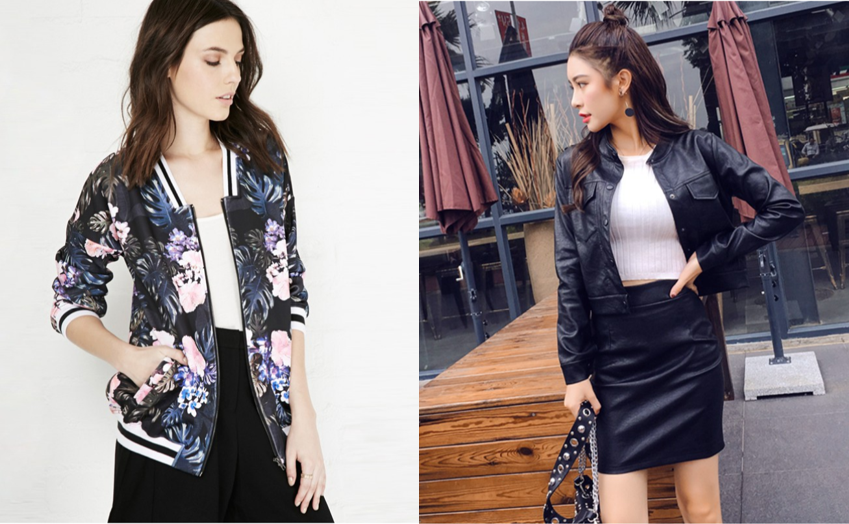 (Credit:
irisie
/mschest
)
[/caption]
For Him:
Now who doesn't like a man in a cool jacket? Send some hearts racing at this year's F1 with a bomber jacket paired with a simple tee and relaxed pair of trousers. Don't be afraid to experiment with bold coloured jackets as well!
[caption id="attachment_19248" align="aligncenter" width="257"]
(Credit:
cfstore.sg
)[/caption]
F1 x Coachella
There is good reason why the music festival, Coachella creates a ripple in the fashion industry every year. The emergent looks are always effortless yet completely quirky and stylish. So why not bring this same fashion philosophy to our own Singapore Grand Prix?
For Her:
Stay true to your pair of well-worn shorts and tanks and amp up the outfit by adding some colour and pattern in the form of a kimono cardigan. This ensemble screams comfort and style all in one! We recommend completing the outfit with your favourite pair of rugged sneakers or even high-top trainers. If you prefer to rock 'em heels though then go ahead and slay in them!
Not a kimono person?
Maxi dresses
,
maxi skirts
and
crop tops
are great alternatives! They ooze a sense of dressy style while still being uber comfortable – perfect for our balmy weather!
[caption id="attachment_19273" align="aligncenter" width="961"]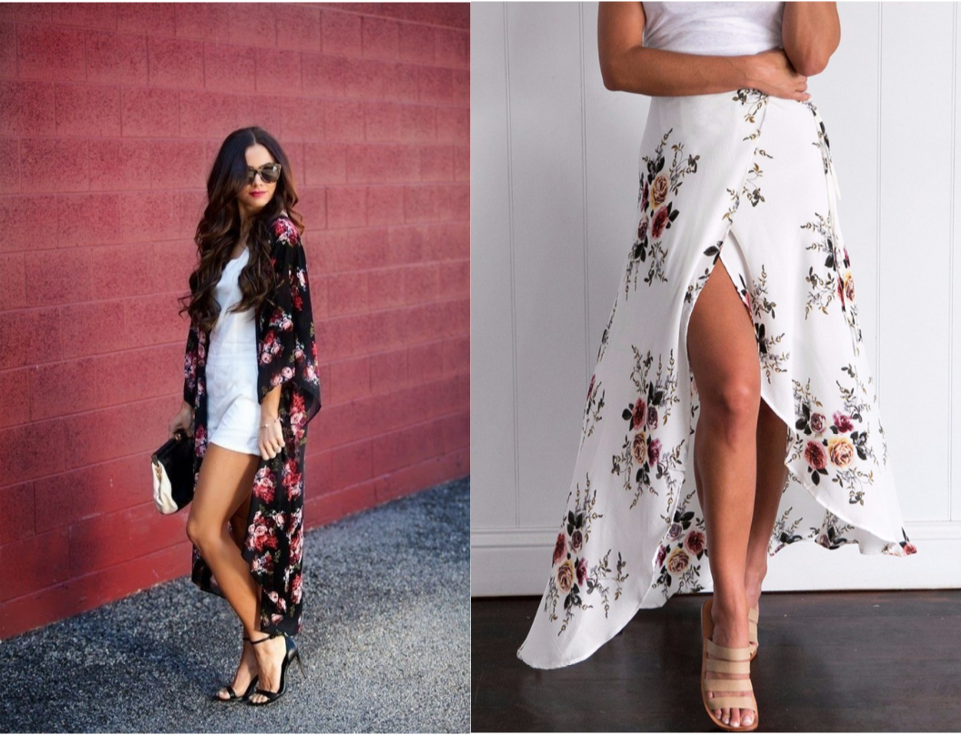 (Credit:
goodlooksshop
/
tresurebox.sg
)
[/caption]
For Him:
Take cue from other male fashionistas at past Coachella events. The fashion rule here is that there is absolutely none. From pastel coloured tops and bottoms to patterned shirts and even rompers, everything and anything works! And since we're breaking fashion glass ceilings here, why not also have a go at accessorising your outfit with a tasteful beaded necklace of choice? You might just make Singapore Grand Prix's best dressed list if there is one!
[caption id="attachment_19271" align="aligncenter" width="945"]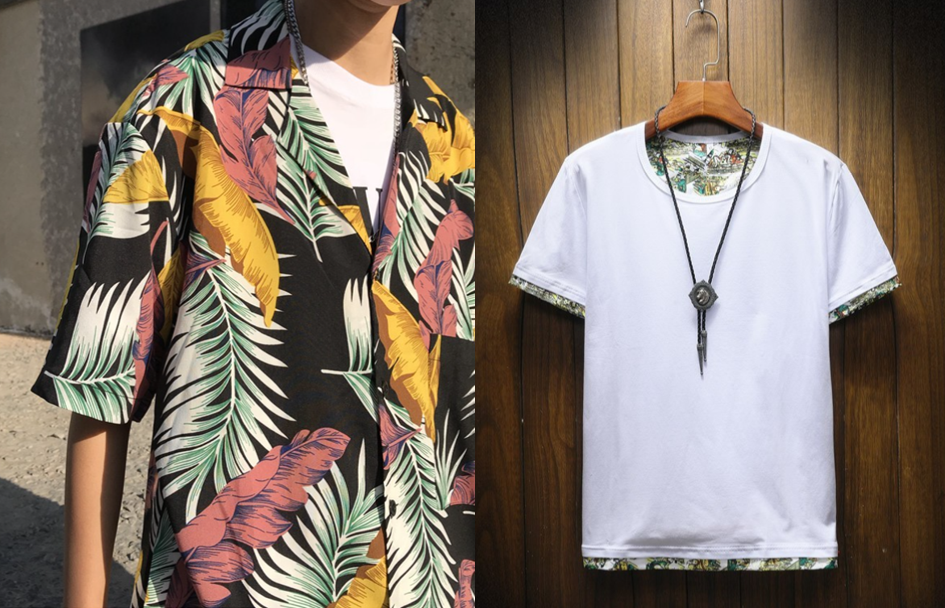 (Credit:
kiwishop
)
[/caption]
F1 glam up
Go all out or go home! If that's your fashion philosophy then get ready to shine under Marina Bay's dazzling circuit lights with a sizzling outfit. But remember, comfort always comes first.
For Her:
Jumpsuits and playsuits are a sure win way to instantly glam up your style on race night! If you're leaning towards wearing a dress, we recommend going for one with a flare or an asymmetrical hemline so it'll be easy for you to dance the night away. Also, don't be pressured to wear heels just because you're in a dress! Dress and sneakers are actually a thing, so make that lifestyle change today!
[caption id="attachment_19266" align="aligncenter" width="686"]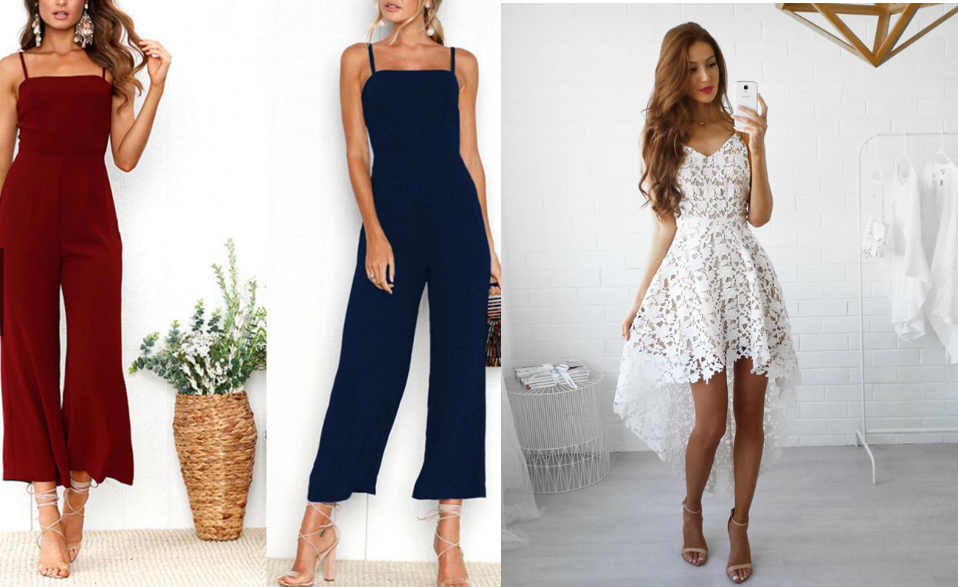 (Credit:
infinite
/
happyshoppe.sg
)
[/caption]
For Him:
F1 male fashion is often synonymous with polo T-shirts, considering that the racers themselves are often spotted in them. Get a similar look with a polo shirt of your choice or a slim fit shirt and match it with jeans or corduroy pants and loafers to complete the casual glam look for night race. Of course, you could also go down the path of adding a blazer, but we would advise you to leave the extra sprucing to the event's top management honchos.  
[caption id="attachment_19267" align="aligncenter" width="958"]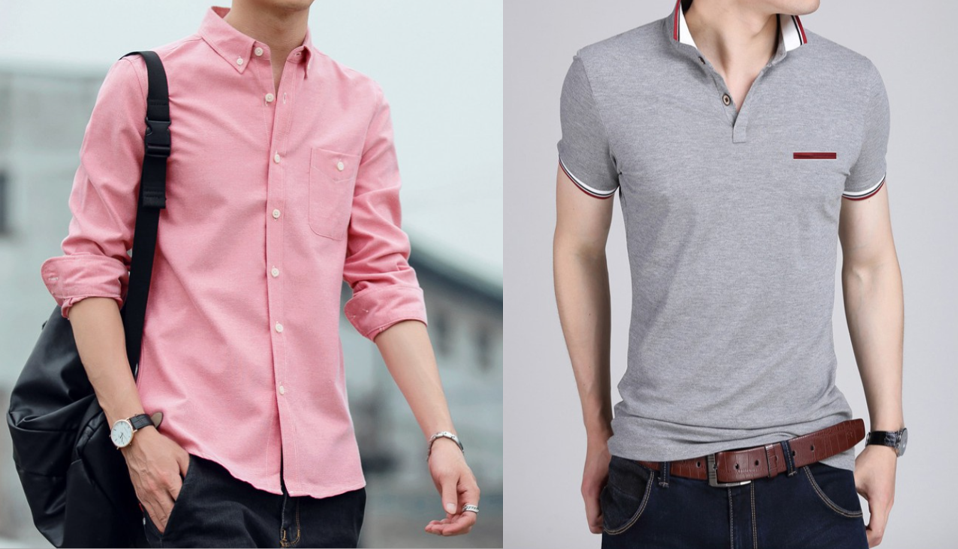 (Credit: sunglassesshirtshorts
/
yours
)
[/caption]
F1 street style
Street style was born from an insatiable need for self-representation in the sometimes harsh fashion world. It calls for you to be unique, bold and to incorporate layers and elements of fashion that
you
love.
For Her:
Tried the baggy pants trend yet? It is perfect for Singapore's weather and can be styled in several ways. You can either choose to pair it with a loose-fitted top and style it half-tucked to create a slouchy yet chic look or go for a tight crop top and bare your midriff in style.
For Him:
Take inspiration from the colourful Japanese Harajuku style and go to town – or to F1 rather – with these exaggerated pair of pants! Keep to a short-sleeved or sleeveless top and let the vivid colours do all the talking.
[caption id="attachment_19268" align="aligncenter" width="928"]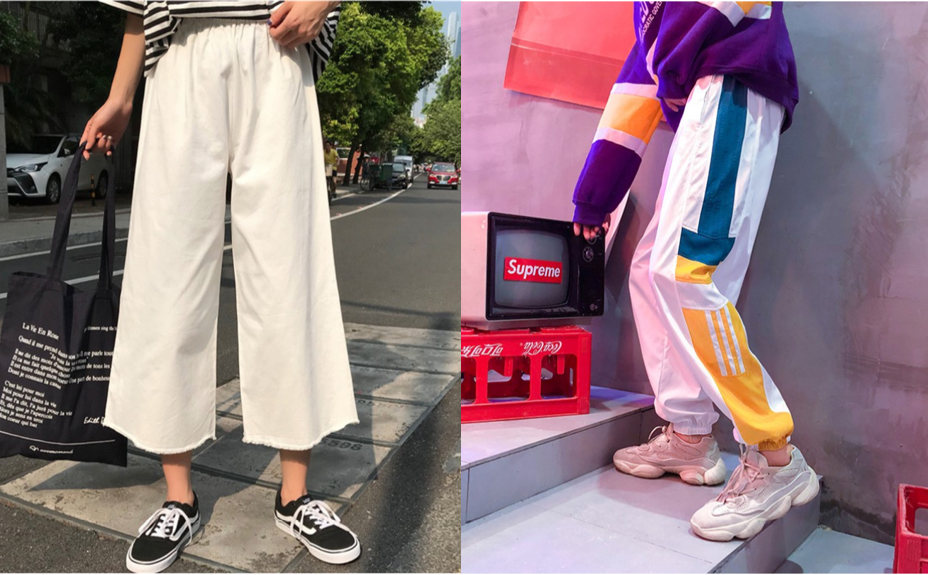 (Credit:
tengding.sg
/
cawsars.sg
)
[/caption]
F1 sporty dreams
F1 is ultimately a sporting event and what better way to add to the vibe than with a mix-and-match of athletic and casual fashion style? With varsity jackets, sweatpants, cropped sweatshirts and wedged sneakers to experiment with, you can expect to set some serious F1 street circuit fashion trends!
For Her:
Experiment with athletic shorts or sweatpants matched with a hooded or cropped sweatshirt with sneakers. Seal the entire look with smokey eyes and loads of highlighter to glow and shimmer under the street circuit lights.
For Him:
Jogger pants can look trendy outside the gym too! Pick a pair which gathers at the cuffs and at the waist to create a fitted look. Complete the outfit with a casual T-shirt or tank top and a classic pair of white sneakers.
[caption id="attachment_19321" align="aligncenter" width="963"]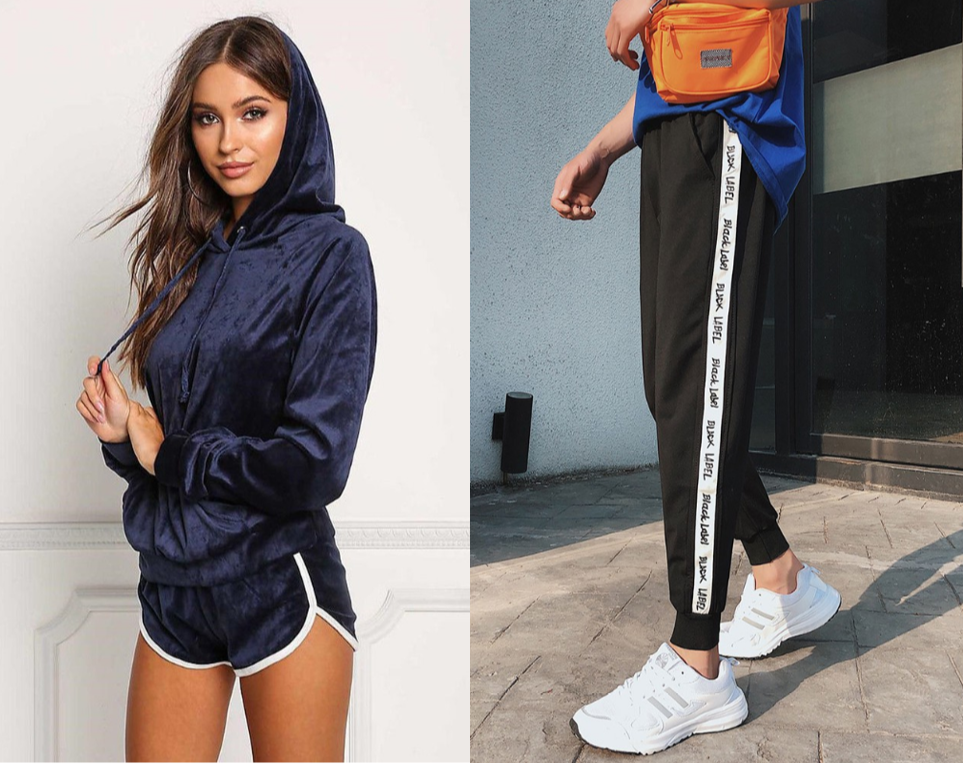 (Credit:
huirong.sg
/
jipinhui.sg
)[/caption] We hope our style guide has given you some fashion inspiration for F1 Singapore Grand Prix 2018. Also,
Shopee's 9.9 Super Shopping Day
is fast nearing, so snap the above items at an all-time exclusive price till 9.9! Looking for more fashion tips for F1? We have a round up of
27 bags under $10
that will make accessorizing for race day a real breeze. You can also read our handy guide on how to maximise your time at
music festivals
and at the Singapore Grand Prix post race entertainment events!
Do tag/hashtag us on Instagram at @shopee_sg / #shopeesg when you're decked out in your grand prix outfits, we'd love to see them!
---
New to Shopee? Get $7 off (min. spend $15) with code*:
F1OUTFIT
*TNC Applies. Valid for new users from
10 to 17 Sep
only.]]>