<![CDATA[Nothing beats the adrenaline rush when the bass drops and you're rocking out to your favourite artists! Like plenty of other music festivals in Singapore, Ultra Singapore 2019 is a great way to celebrate different cultures while enjoying the amazing music and company with your friends. With Ultra Singapore 2019 just around the corner, fans can look forward to big names like Skrillex and Porter Robinson. First time at Ultra or wondering how to prep better for your next Ultra experience? Read our guide to having the time of your life there!
Pre-festival planning and packing
Whether you're a grizzled Ultra Singapore veteran or having your first music festival experience, all attendees shouldn't underestimate the importance of planning and packing! Note that backpacks are only allowed if they're made of clear plastic, vinyl or PVC. Before finalising your packing list, refer to Ultra's
official security policy
for more details on what you can bring.
With that said, here are some Ultra Singapore 2019 essentials to keep in mind.
Identification
Identification is important for the authorities to identify you if you're ever in trouble or in need of help. Your IC or passport can make the difference between a slap on the wrist and spending the night in a cell.
Power bank
Don't get caught in the middle of a rave with a dead phone! Make sure your phone is charged with a handy
power bank
so you can take photos, record videos or contact others if you get lost in the crowd.
[caption id="attachment_27330" align="aligncenter" width="800"]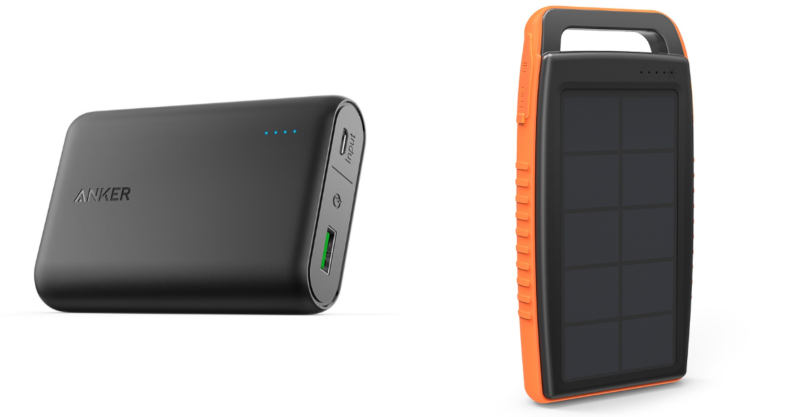 (Credit:
Anker Official Store Singapore
,
RAVPower Official Store
)[/caption]
Need recommendations? Check out
Anker's PowerCore Speed 10000
(available on
Anker Official Store Singapore
) that comes with a fast-charging Power IQ function without causing overheating.
Alternatively, if you're looking for something more portable, check out
RAVPower's 15000mAh Solar Power Bank
(available on
RAVPower Official Store
)! With built-in solar panels, you can easily charge the power bank without needing a power outlet.
Hydration pack
[caption id="attachment_27328" align="aligncenter" width="455"]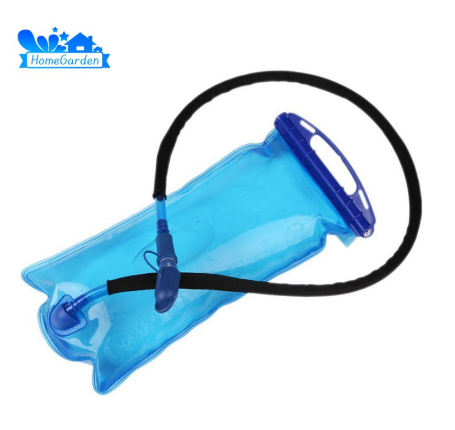 (Credit:
homegarden1.sg
)[/caption]
Festivals can really tire you out with all the jumping and standing under the sun. Keep yourself hydrated by bringing along a huge
hydration pack
(available on
homegarden1.sg
)! You're guaranteed to make new friends by having more than enough water to share with those around you. Do note that your hydration pack must be empty prior to entering the festival. You can fill it up once inside the festival gates. 
Music festival outfit ideas
Although it's far from the bewildering dust storms at Coachella, Singapore's tropical weather is not to be taken lightly! If you want to survive the elements, you'll need outfits that can pull you through the blistering heat. Looking to attend Ultra Singapore 2019 in both style and comfort? Here are some music festival outfit ideas to try.
Boho chic
[caption id="attachment_27327" align="aligncenter" width="800"]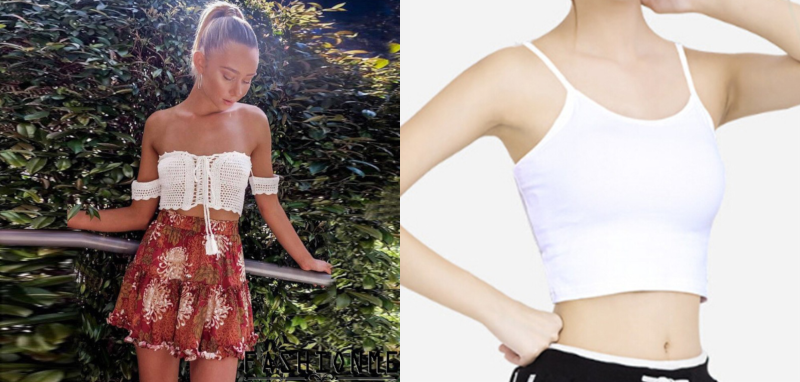 (Credit:
fashionme
,
Tian's Secret
)[/caption]
As one of the most popular outfits you'll see at any music festival, the eclectic boho chic style draws heavily from the gypsy look and is perfect for festival goers with its flowy clothing and fun patterns. Given the immense number of options available, constructing such an outfit can seem daunting! To get you started, try pieces like this
floral mini skirt
(available on
fashionme
) and cropped tank top
vest
(available on
Tian's Secret
) to look fabulous without going overboard with multiple layers or colours.
[caption id="attachment_27326" align="aligncenter" width="800"]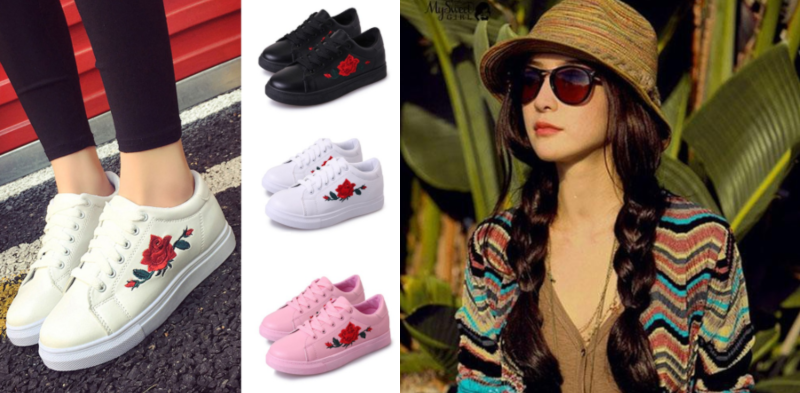 (Credit:
bluebird888
,
mysweetgirl.sg
)[/caption]
As for accessories, we'd recommend topping off your outfit with a simple pair of
embroidered sneakers
(available on
bluebird888
). While you might be tempted to go with gladiator sandals, they won't protect your feet from large crowds of dancing people. Finally, perfect your boho look with a
braided rope sun hat
(available on
mysweetgirl.sg
) that'll shield you from the glaring sun!
Athleisure
[caption id="attachment_27325" align="aligncenter" width="800"]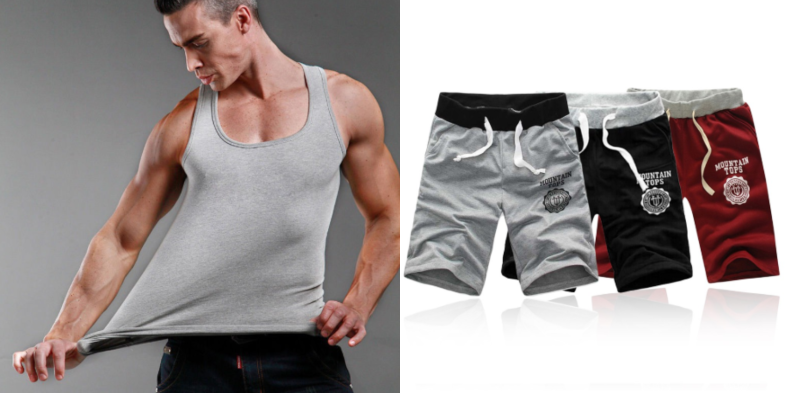 (Credit:
Pants
,
New Life
)[/caption]
The wellness movement has sunk its teeth into festival fashion as everything from gym tanks to workout shorts are becoming an increasingly common sight.
Athleisure fashion
is definitely appropriate for ravers intending to brave the nine-hour-long music festival while still remaining cool and in style! For starters, check out this winning combination of
singlet tanks
(available on
Pants
) and casual
beach shorts
(available on
New Life
).
[caption id="attachment_27324" align="aligncenter" width="800"]
(Credit:
dreamedge.sg
,
Bata Singapore Official Store
)[/caption]
As for the finishing touches to your athleisure outfit, this range of rainbow-hued
sun visors
(available on
dreamedge.sg
) will help you look stylish and protect your eyes from the glaring sun. Slip on a pair of
athleisure sneakers
(available on
Bata Singapore Official Store
) to reduce the strain on your feet while you stand for hours on end.
Tips during the festival
[caption id="attachment_15835" align="aligncenter" width="640"]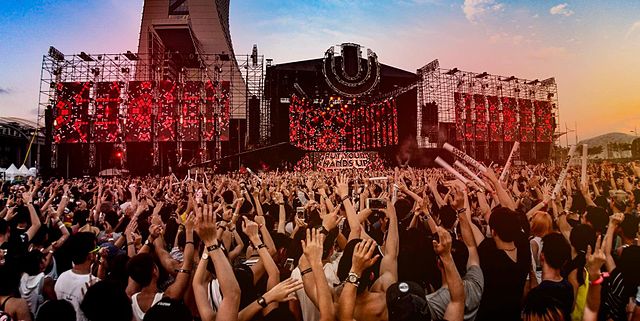 (Credit:
Ultrafan123
/ Wikimedia Commons)[/caption]
The dangers of getting lost
Don't underestimate the crowd at any music festival. Unless you're fairly confident of navigating the grounds on your own, stick with your group at all times. Nothing's worse than losing your friends when it's dark, being surrounded by unfamiliar faces and having a dead phone.
Play nice
Given the crowd and mosh pit conditions, it'll be inevitable that your feet will get stomped on and you'll get nudged… a lot. While your toes may hurt and the crowd may get to you at some point, remember to play it cool. The worst thing you want is getting thrown out of the music festival for starting a fight or causing a ruckus.
Take care of yourself and your crew
Besides looking out for yourself, take care of your friends too. Make sure they're not wandering off on their own when they're drunk. Watch out for each other in case any of you get into trouble or feel unwell.
Additionally, you don't need to be at the front of every set. It can also be fun to kick back and relax at the back of the audience where you have more breathing room. This will also be a good time for you to fuel up with food and water so you can build energy for partying later!
Ultra Worldwide App
[caption id="attachment_27331" align="aligncenter" width="801"]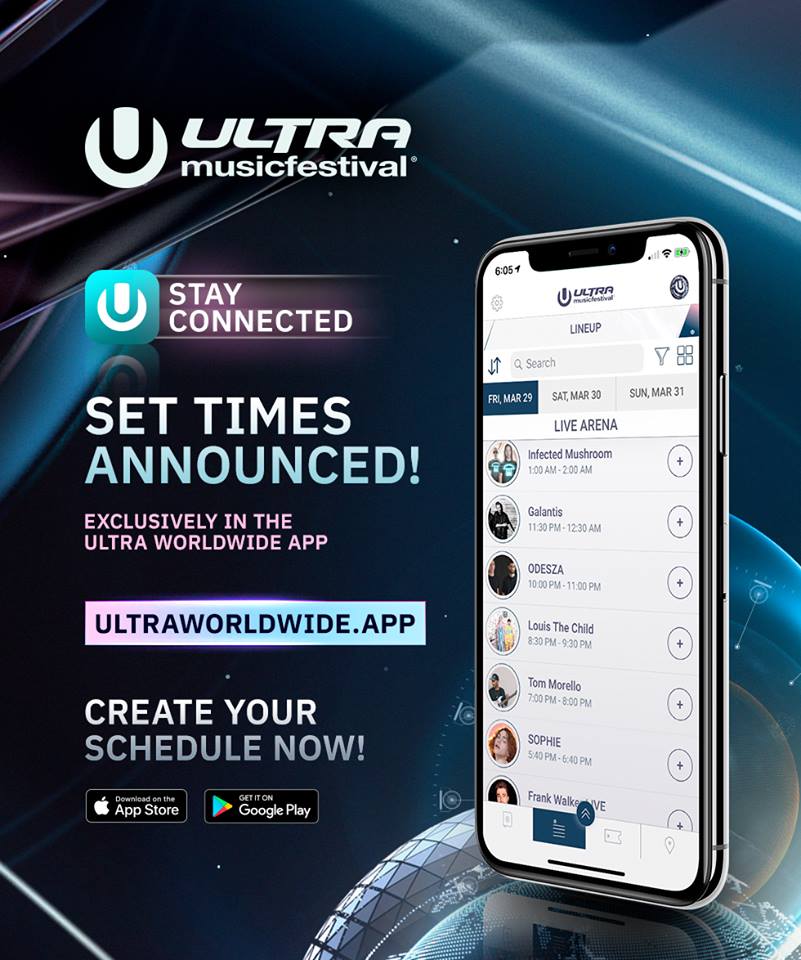 (Credit:
Ultra Music Festival
/ Facebook)[/caption]
If you're an avid Ultra Music Festival goer, you'll be glad to know that attending Ultra Singapore 2019 (or any other Ultra Worldwide event) will grant you bonus Ultra Passport points. Rack up enough loyalty points and enjoy exclusive perks like expedited entry to events along with access to the Ultra Passport Lounge and member-only viewing areas. Download the app, buy tickets and take advantage of its various planning and scheduling features today!
Ultra Singapore 2019
Address:
10 Bayfront Avenue, Basement 2, S(018956)
Date:
8 Jun – 9 Jun
Timing:
2pm – 11pm
Now that you've read our music festival survival guide, you're ready to have a blast; not only at Ultra Singapore 2019 but for the rest of the music festivals you may be heading to in future! Plan ahead for upcoming
concerts in 2019
. Not a big fan of music festivals? Check out Singapore's burgeoning arts scene at
SIFA 2019
for some inspiring local theatre productions and film screenings!
---
New to Shopee? Get $7 off (min. spend $15) with code*:
EHWAHULTRA
* TNC Applies. Valid for new users from
31 May to 7 June
only.]]>