<![CDATA[The world of drones in Singapore can be daunting, especially when there are so many drones available on the market and strict laws to consider. To help you along, we've crafted a comprehensive beginners guide that covers everything you need to know when buying and operating drones in Singapore! If you're still on the fence, here are three reasons to change your mind:
1. They're FUN
Remember the childhood days of driving remote controlled cars without a care in the world? Relive those memories with a modern day drone that's capable of rotating 360 degrees and zipping about in the sky at mach speed. You can even race the drones and guide them while wearing
First-Person-View goggles
for extra immersion!
[caption id="attachment_19309" align="aligncenter" width="640"]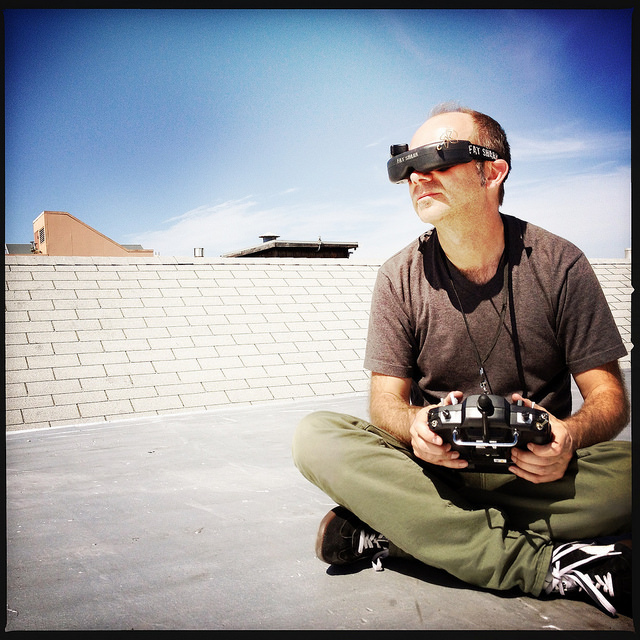 (Credit:
Doctor Popular
/ Flickr)[/caption]
2. Increasingly Affordable
Gone are the times when buying drones in Singapore would set you back thousands of dollars. With basic drones priced less than $50, anyone with a faint interest can jump in and experience the joys of piloting a drone themselves.
[caption id="attachment_19308" align="aligncenter" width="1024"]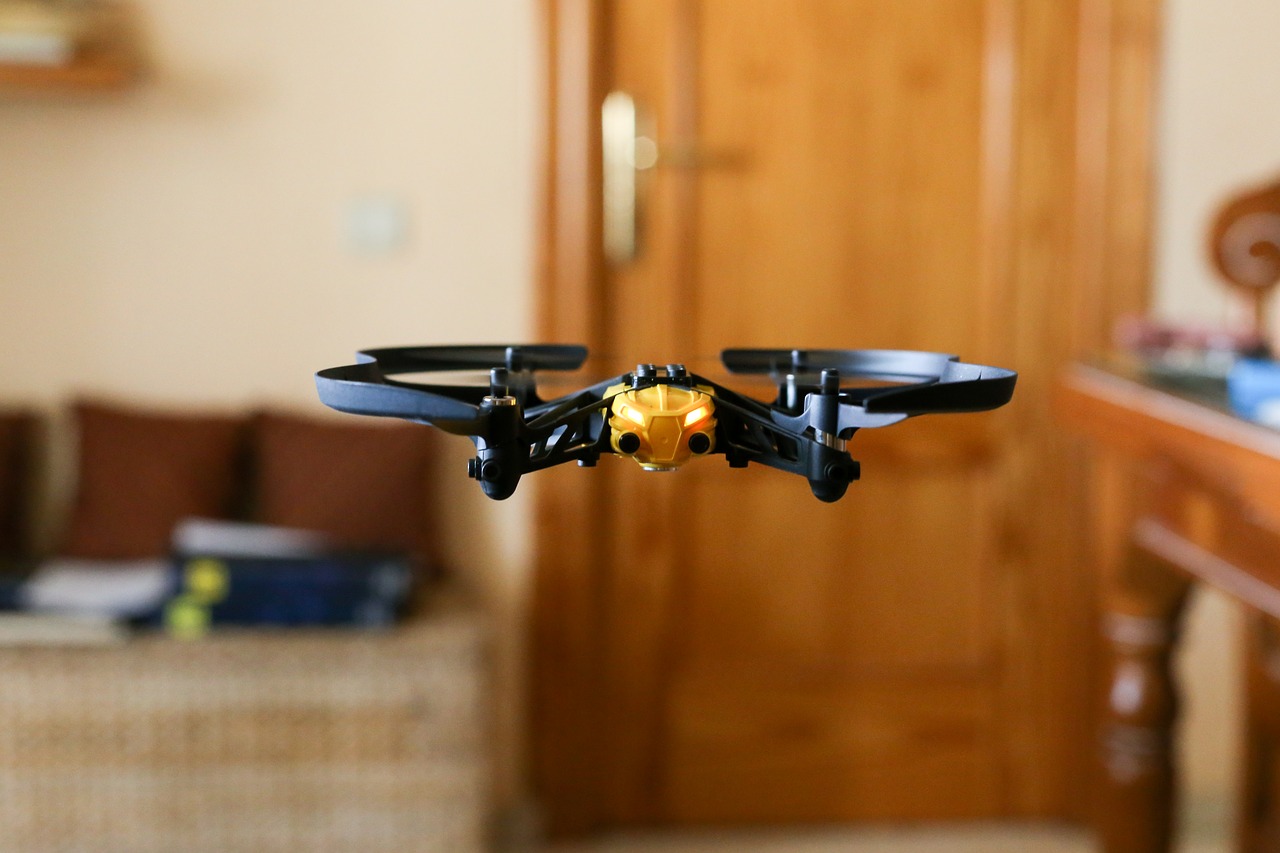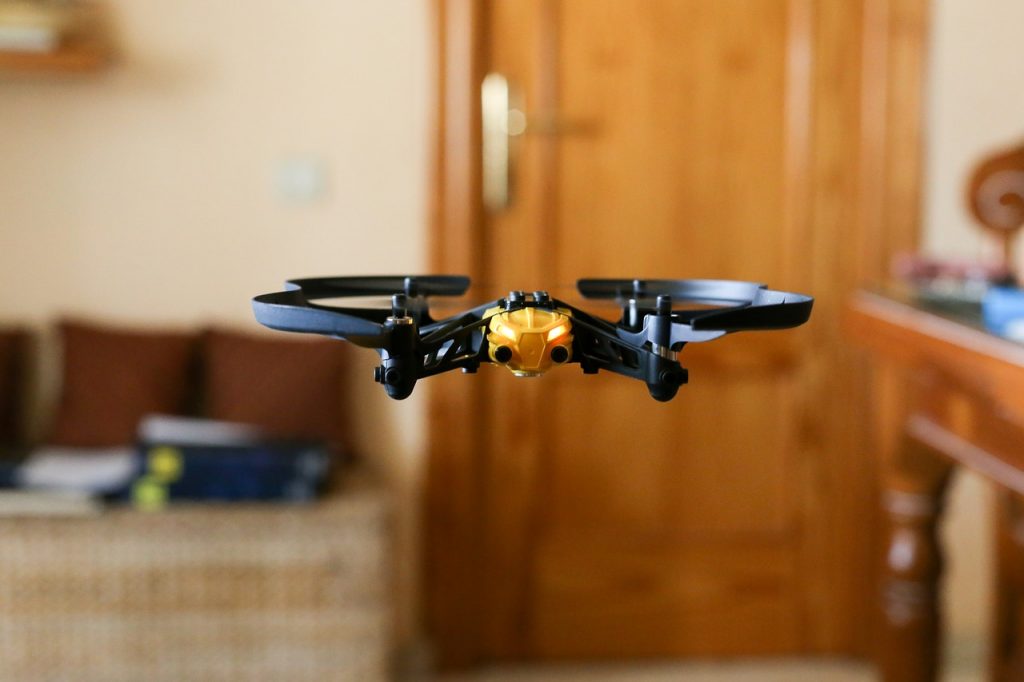 (Credit:
ajcespedes
/ Pixabay)[/caption]
3. Capture Amazing Shots
Looking to capture that breathtaking moment during a holiday with a fresh perspective? Some drones are equipped with state-of-the-art cameras to allow owners to capture aerial shots of beautiful vistas and landmarks even if they're not expert photographers.
[caption id="attachment_19310" align="aligncenter" width="640"]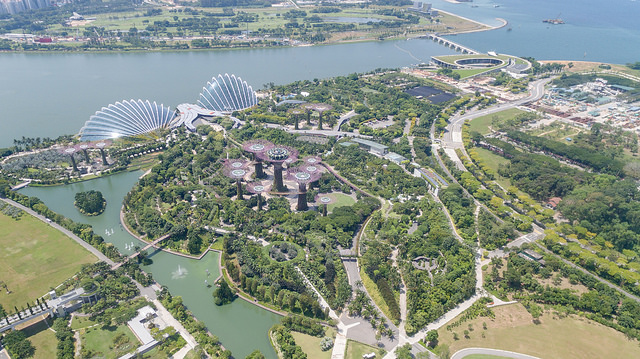 (Credit:
dronpicr
/ Flickr)[/caption]
Beginner Tips For Piloting Drones In Singapore
Golden rules to ensure you get the most out of your new investment and not watch your drone shatter into a billion pieces!
1. You're Going To Crash. A lot.
If you happen to crash your drone or break something during your first flying session, don't give up! Piloting a drone can be difficult for beginners but the learning curve is not that steep. With some practice, you'll definitely be able to land swiftly and make precise turns like a pro.
2. Don't Go Full Throttle
Most newbies make the mistake of going way too fast during their first flying session. Much like any car, avoid slamming your foot on the gas. Instead, nudge the throttle gently to first get a proper feel for the drone. Once you're confident enough, gradually up the speed so you'll maintain control while still learning how to stabilise your drone.
3. Indoor Flying Is An Option
If you're having difficulties coping with the elements (or are afraid of judgement from onlookers), give indoor flying a try! It'll definitely be easier to control the drone without strong winds affecting its flight path.
Best Drones In Singapore
If you've ever wondered what kind of drone to buy, here's what we consider
the best drones
in Singapore!
Syma X5C ($28.90) – For The Budget Conscious
The
Syma X5C
is perfect for anyone who's new to the world of drones in Singapore. Packing a 720p HD camera and batteries that grant 7 minutes of flight time, this entry-level toy drone showcases the capabilities of drones at a fraction of what premium drones cost. Being made of elastic plastic, the X5C is extremely durable and can survive many crashes. Syma has also made every part replaceable so you can make repairs and modifications when necessary.
[caption id="attachment_19312" align="aligncenter" width="321"]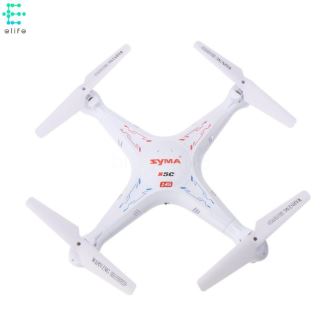 (Credit:
elife.sg
)[/caption]
DJI Spark ($558) – For The Selfie Fanatic
If you've ever wanted to channel your inner jedi skills while taking selfies, the
DJI Spark
is for you! Despite weighing less than a can of Coke, the drone packs a punch with high-tech features compared to competitor drones in Singapore. These include GPS, obstacle detection and the all-important PalmControl gesture recognition function. Simply wave your hands to issue commands and form a picture frame with your fingers to take a selfie. By simplifying drone piloting, the Spark is great for everyone, including those put off by technical complexities.
[caption id="attachment_19307" align="aligncenter" width="640"]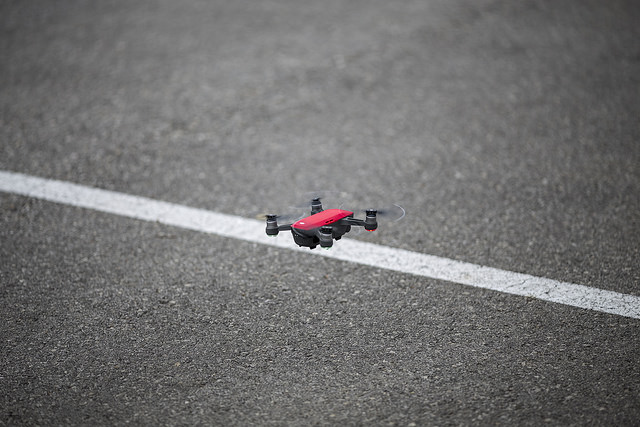 (Credit:
Kaleb Klopee
/ Flickr)[/caption]
Xiro Xplorer V ($999) – For Those Who Want An Eye-Catching Design
Impress onlookers with
Xiro Xplorer V
's unique design! Designed with green accents and neon lights, you'll stand out from the crowd with its mini UFO appearance. Compared to similarly priced drones in Singapore, the Xplorer V is beloved for its incredible battery life, lasting 25 minutes with a single charge! Additionally, the Xplorer V sports a handy 'Return To Home' function that recalls the drone to where it began flight and doubles as a security measure when the battery runs low.
[caption id="attachment_19313" align="aligncenter" width="491"]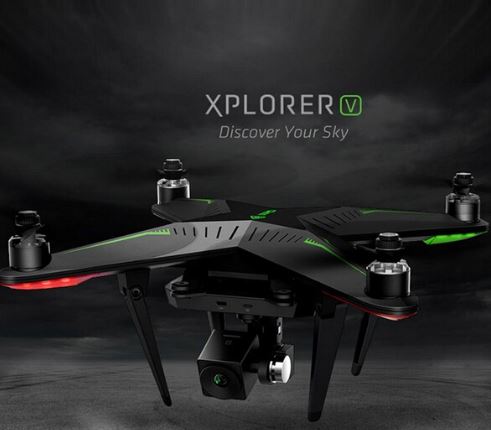 (Credit:
se.mobile
)[/caption]
DJI Mavic 2 Pro ($2099) – The Best 4K Drone Money Can Buy
DJI's Mavic 2 Pro
boasts cutting edge technology to make it one of the best drones in Singapore money can buy! Featuring a Hasselblad camera, you can channel your inner videographer and capture crisp 20-megapixel images and 30 frames-per-second 4K resolution videos. Also, if you're prone to crashing your drones in Singapore, you're going to appreciate DJI's efforts to outfit the Mavic 2 Pro with countless sensors to prevent collisions. Lastly, the Mavic 2 Pro offers 31 minutes of flight time so you don't have to fret about constant charging.
[caption id="attachment_19311" align="aligncenter" width="640"]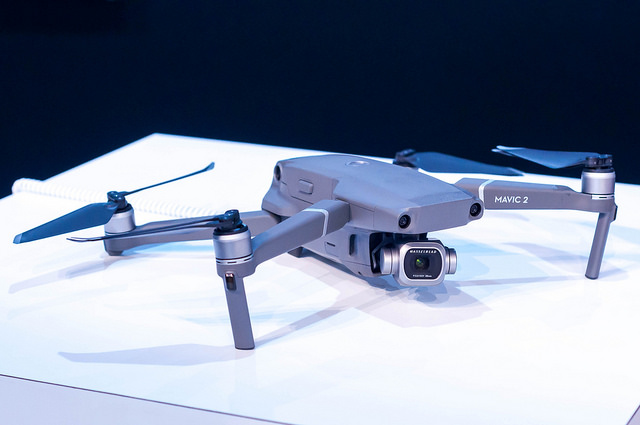 (Credit:
Marco Verch
/ Flickr)[/caption]
Laws For Drones In Singapore
Lastly, while we don't want to spoil the fun, drones can be dangerous, especially if they're flown recklessly. With the rising popularity of drones in Singapore, the Civil Aviation Authority of Singapore (CAAS) has established some laws to protect the public. Besides getting the required permits, here are some rules to take note of!
1. Avoid Flying Over Crowds
While it might be cool to get an overarching shot of the massive crowd, a random mishap could result in some unlucky bystander getting battered by your falling drone. Thus, don't fly over a large group of people or you'll put them at risk of killer litter.
2. Be Mindful Of The Drone's Load
If a drone weighs more than 7 kilograms, they're barred from flying unless you get a permit. However, this doesn't affect recreational users since most casual drones in Singapore weigh much lesser.
3. Don't Reach For The Stars
Aerial photography has been rather popular among tourists recently as they hoist their drones high into the air, hoping to get the best possible view. Unfortunately, it's against the law to operate drones 61 metres above sea level.
4. Don't Attach Anything Dangerous
We get it: you want to live out your
Gundam
dreams
by arming your mecha drones in Singapore with firepower. You're welcome to do that in-game but in reality, you run the risk of a five-year jail sentence and $10, 0000 fine if you attach explosives or dangerous fireworks on your drone.
5. Avoid Protected Places
Some secrets are better left undiscovered. Don't fly your drones in Singapore within 5km of a protected area or you risk getting into serious trouble. This includes security-sensitive premises like airports and SAF bases.
Equipped with this list, you're now ready to conquer the skies with your new drone! Looking for locations to show-off your expensive drone? Why not pack it overseas for your next vacation at these
Malaysian islands
!
---
New to Shopee? Get $11 off (min. spend $20) with code*:
DRONES12
*TNC Applies. Valid for new users from
1 to 12 Dec
only.]]>