So you're gearing up for a family getaway and everyone's keen on visiting Tokyo. Even your two sulky teenagers light up when they hear you and your spouse discussing the destination. And your six-year-old? He just can't wait to catch Pikachu in the flesh.
But wait, isn't Japan terribly expensive? Will you have to break the bank bringing your family of five on this holiday? Well, not really. Like any popular destination in the world, Japan can be done on a budget. Tokyo, in particular, is suited to all kinds of travellers with all kinds of holiday budgets.
To give you an idea of how affordable Tokyo can be, we've put together a budget breakdown for a five-day vacation to Tokyo for a family of four adults and one child.
(Note: We set the date for our imaginary getaway from 20 to 24 Sep. Travel during other periods may result in a higher or lower budget)
How to plan a 5-day family vacation to Japan on a budget…
Flights – Approx $3,500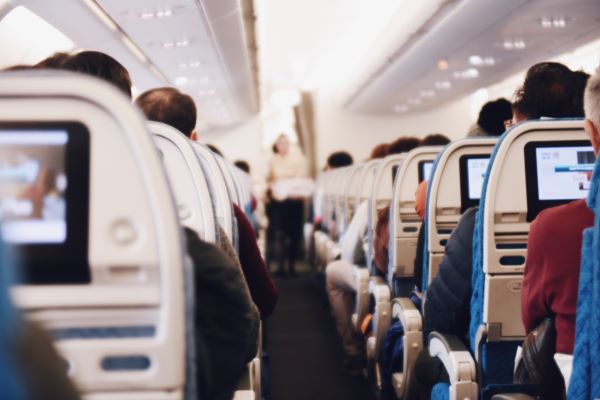 Far and away the most expensive portion of your Japan getaway is the plane tickets to get there and back. Even on budget airlines, you should expect to fork out about $3,500 for round-trip plane tickets.
One easy way to enjoy Japan on a budget is to save on your flight. Start by looking out for flash sales or two-to-fly promotions. If you have any discount vouchers, promo codes or air miles about to expire, now's the time to use them.

Hotel – Approx $1,500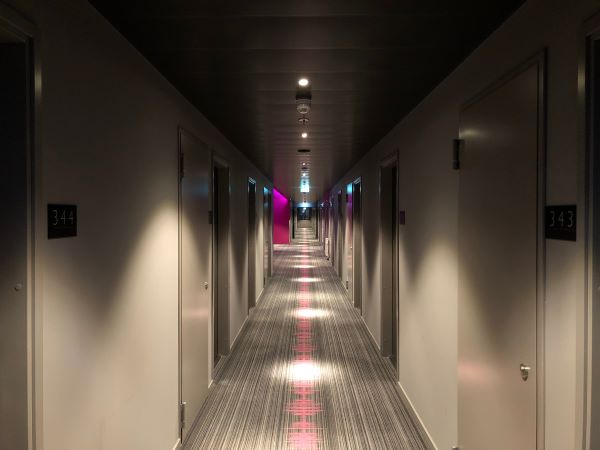 Next to flights, the other large expense on a holiday is accommodations. Doing Japan on a budget doesn't mean you have to scrimp on cheap hotels. Surprisingly, affordable accommodations for your family of five can be found … if you know where to look.
Did you know that Changi Recommends now has hotel listings too, and prices that give you savings beyond your expectations? Here, let us show you.
For your Tokyo getaway, how about four nights in a triple deluxe room that comes with three twin beds, one bathroom and full hotel amenities – at only $1,300, taxes included?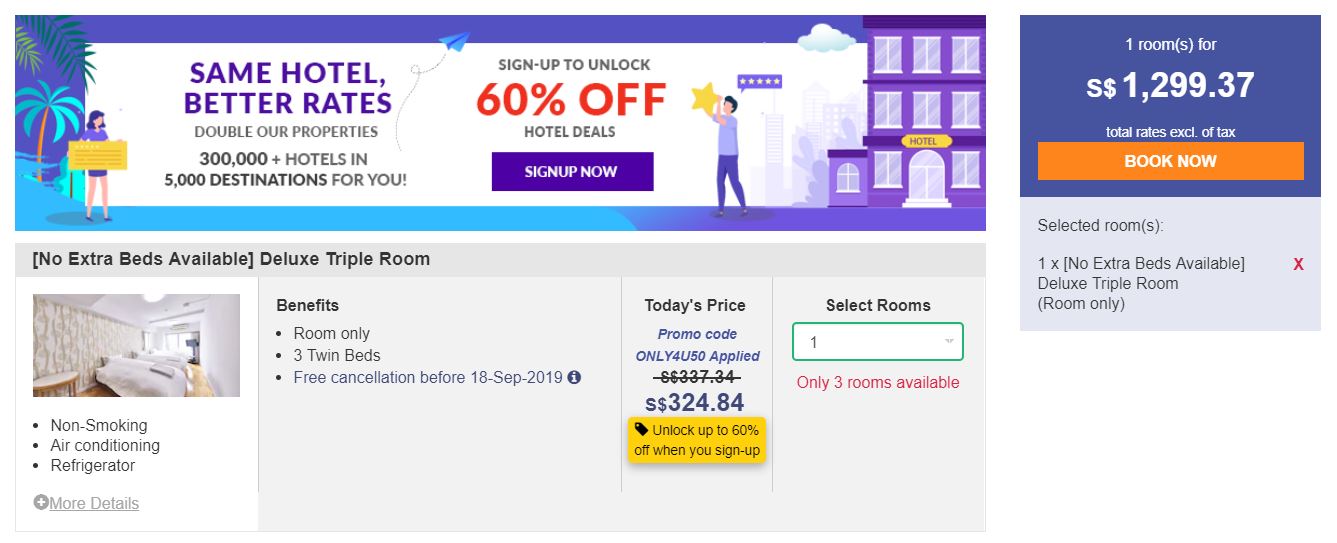 Or maybe you prefer a family-style apartment? Well then, check out this fully-furnished apartment that comes with two twin beds and a twin bunk bed. There's even a full kitchen that's great for a cheap and easy breakfast or supper. Four nights for only $1,330, all in.

There are many other great selections on the site so do check out www.changihotels.com. And here's a tip: sign up for free on the site to unlock up to 60% savings!
EXCLUSIVE: Use code SHOPEE100 to save up to $100 more on your hotel booking! Limited to first 500 redemptions only! Other terms and conditions* apply!
DISCLAIMER: The prices and properties quoted above are correct at time of writing and are meant for illustration only. Your prices/quotes may differ, due to factors like travel period, availability, promotions and more.
Meals – Approx $1,200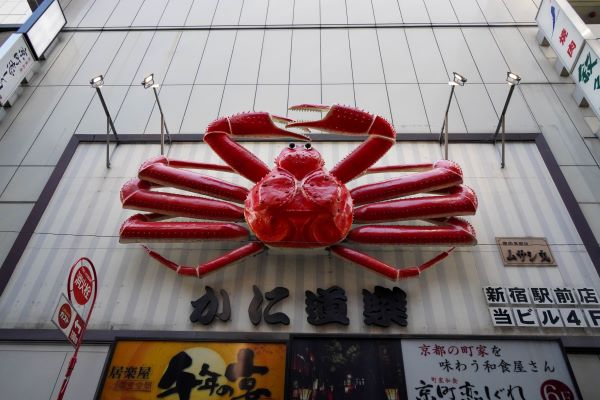 There are many options for travellers when it comes to meals in Tokyo. From top-end restaurants to mass market franchises, to even convenience store bentos, you'll find plenty of mouthwatering and satisfying choices.
An average budget of about $50 per adult per day (approx 4,000 Yen) will allow you and your family to sample a large selection of Tokyo's cuisine. Mix and match between chain restaurants, vending machine stalls, street food and izakayas (pub grub) to indulge in the best of Japan's cuisine while on a budget!
WiFi Connection – Approx $10 or less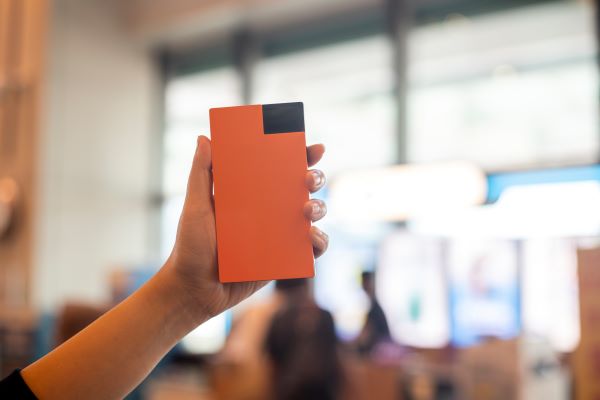 Staying connected to a data network while on holiday is essential, as doing so will let you look up important information on the go. Additionally, you can use Google Maps to navigate to the best food haunts, look up places to visit, stay in touch via WhatsApp, and even perform a quick translation!
But of course, the No 1 use for a data connection is to post selfies, wefies, #familygoals, #foodporn and livestream videos. Because if a holiday isn't documented on social media, did the holiday actually happen?
The good news is, staying connected while in Japan on a budget is very doable. ChangiWiFi lets you have a reliable and fast 4G connection, with unlimited daily data – from just $2.25 per day.
And the best part? One ChangiWiFi router supports up to five connections, so no need to squabble over who's hogging the data.
EXCLUSIVE: Use code 2FREEDAYSHOPEE and get 2 days ChangiWiFi rental free! Terms and conditions* apply!
Transport – Approx $200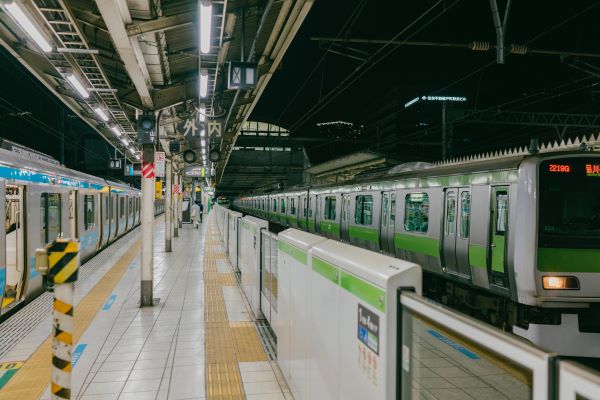 The most cost-efficient and convenient way to get around Tokyo is by subway. Thankfully subway rides are affordable, with each trip ranging between $2 and $4 (170 to 310 Yen).
If your itinerary involves many subway stops, pick up a Tokyo Metro 24-hour ticket, which gives you unlimited rides across the nine Tokyo Metro subway lines for around $8 (600 Yen). We told you travelling Japan on a budget is much easier than it sounds!
Shopping – Approx $500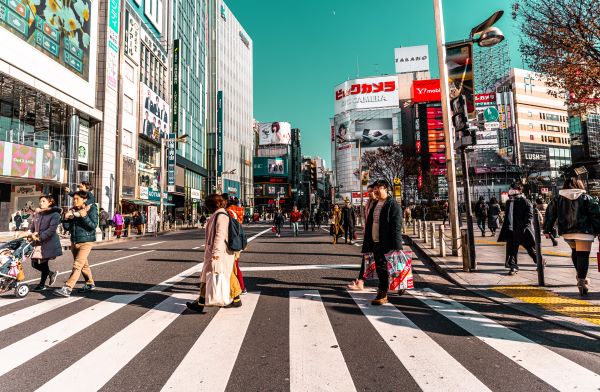 The last part of your budget would go to shopping, attractions and miscellaneous expenses. This is the 'fun' part of the holiday budget, as you can use it to buy whatever you want.
We recommend holding off splurging until you get an idea on the kind of souvenirs you want to bring back. A great many first-timers tend to overestimate the allure of Japanese snacks and candies, causing them to overspend and ruin plans of doing Japan on a budget.
Total budget for five-day Tokyo trip for a family of five
There you go — a five-day Tokyo holiday for your family of five, all for under $7,000!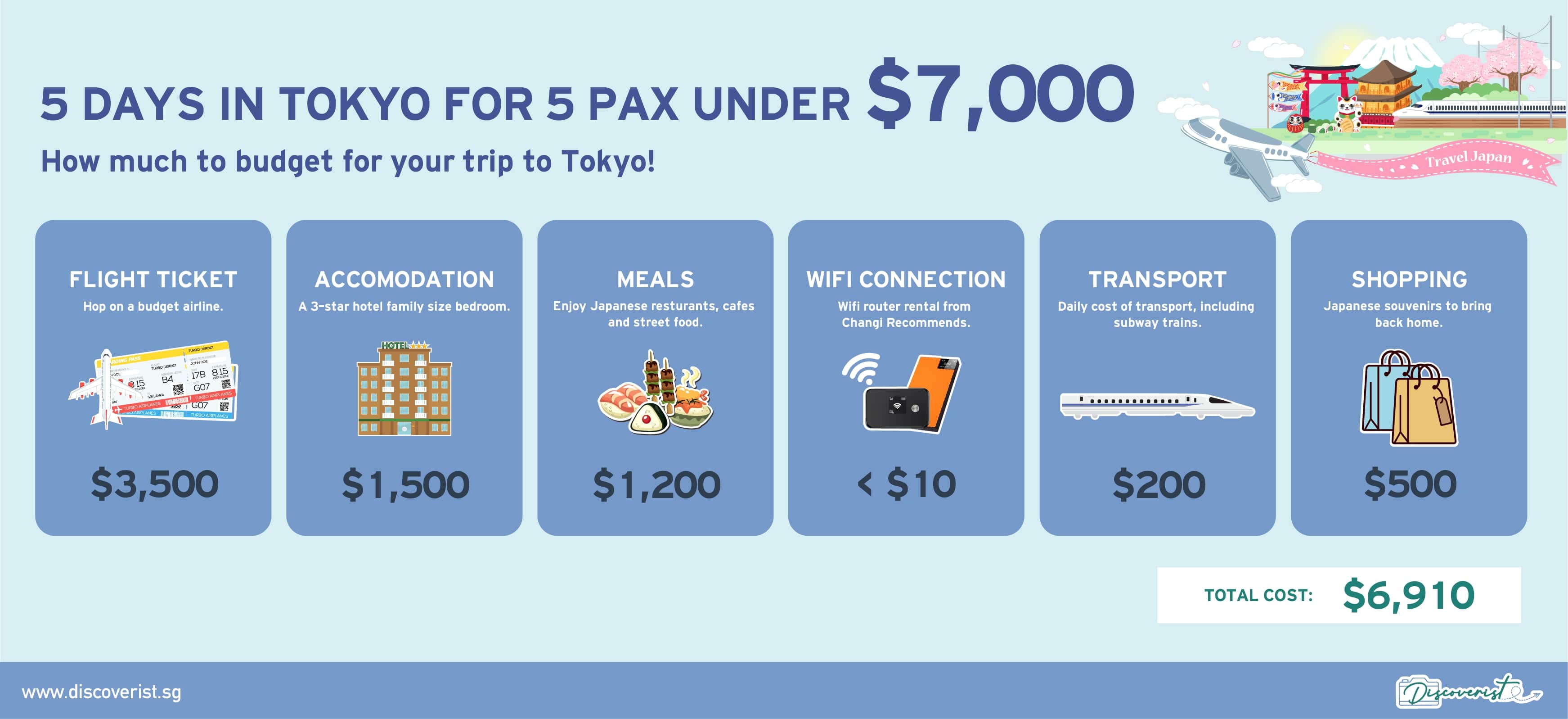 This post was brought to you by Discoverist.sg, Singapore's newest travel and lifestyle blog. Subscribe to our newsletter for fresh travel recommendations and to discover new playgrounds!
*Promo Codes Terms and Conditions
SHOPEE100
Limited to the first 500 transactions only.
Valid for booking by 31 Oct 2019
Valid for Check in by 31 Dec 2019.
Not valid for use with other promotions, discounts and vouchers.
This promotion offers 10% off hotel bookings with up to a maximum discount of $100.
Valid for room types at participating hotels only.
Valid for Promo eligible accommodations and destinations.
Discount is applicable to room charges only. Excluding local taxes, service fees and additional charges.
There will be strictly no extension of the promotion.
Promotion code cannot be redeemed for other products or exchange for cash.
Change of stay is not permitted. There is strictly no refund for any cancellation or changes to the reservation.
This offer is bound by the terms and conditions of Changi Recommends.
2FREEDAYSHOPEE
Valid for booking by 31 Oct 2019 for travel by 31 December 2019.
Valid only with minimum 4 days rental.
Promotion is valid for selected destinations only (excludes Australia, USA, Europe and UK).
Promotion cannot be used together with other promotions, deals & discounts.
Changi Recommends reserves the rights, at its discretion, to remove or change the promotion without prior notice.
Fair data use policy applies. This is a regulation implemented by the country's internet provider to prevent data abuse and network congestion.
---
New to Shopee? Get $7 off (min. spend $15) with code*: JAPBUDGET
* TNC Applies. Valid for new users from 30 Aug to 9 Sep only.