From skilful corner maneuvering to strategic pit stop timings, local motorsport fans have grown accustomed to the thrills of the annual Formula One (F1) scene! Back for its 12th year, Singapore Grand Prix 2019 continues to keep drivers on their toes with the circuit's heavy braking zones and challenging bends. Keen on catching the action live but didn't manage to score tickets? Fret not! We've got you covered with a guide on where to watch F1 in Singapore 2019 for free!
For easy reference, here's the circuit map so you can plan the best viewing spots!
Where to watch 2019 F1 In Singapore for free
1. Marina Square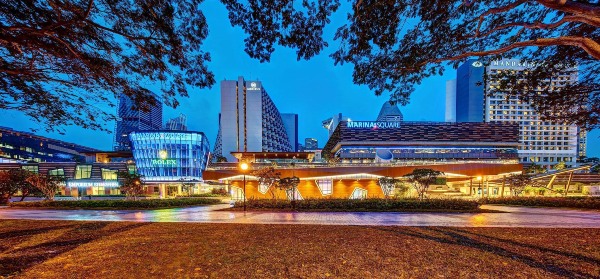 For fans wondering where to watch the 2019 F1 in Singapore, Marina Square lets those without a ticket enjoy an unobstructed view of the race track! This is especially so for the stretch between T15 and T17. If you're thinking of grabbing a bite, get an early seat at Cookhouse by Koufu for a full view of the Marina Bay circuit from the comfort of an air-conditioned food court table. Also, since you'll be indoors, it's definitely the best option in case of bad weather. Alternatively, you can head to the Roof Garden on the third floor if you prefer spectating the action out in the open!
Address: 6 Raffles Boulevard, S(039594)
2. Millenia Walk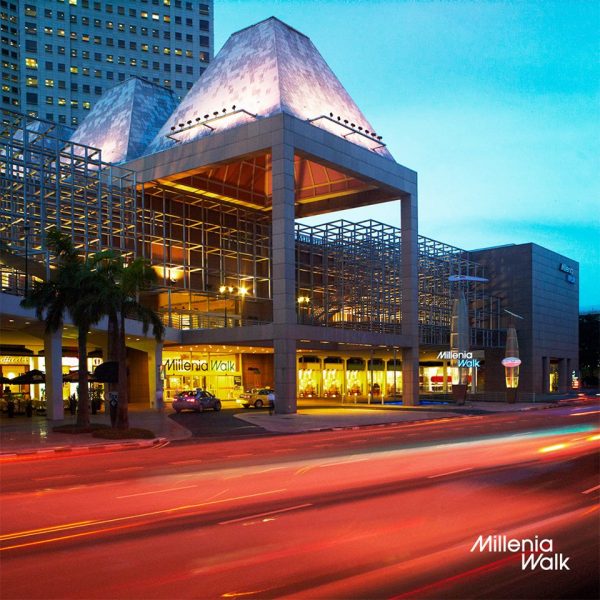 Not keen on jostling with the crowd at Marina Square? Millenia Walk is your next best bet! Home to bespoke retail products and a whole host of eateries, the mall commands front seat views of Raffles Boulevard (T6 to T7), allowing you to cheer on your favourite driver blistering down this stretch. For those who want the perfect vantage point on T6, head to the link bridge connecting to Marina Square!
Address: 9 Raffles Boulevard, S(039596)
3. Shaw Towers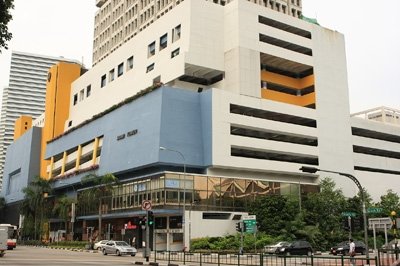 You might not expect an office tower to appear on our list of where to watch the 2019 Singapore F1 for free but Shaw Towers makes the list because of its spacious parking area. Although it's quite a distance from the actual race track, the elevated multi-storey carpark gives motorsports fans a bird's eye view of the cars barrelling down Raffles Boulevard towards Nicoll Highway!
Address: 100 Beach Road, S(189702)
4. Neighbouring High-Rise Condominiums
If you're fortunate enough to have close friends or relatives staying at these high SES places, you'll definitely want to check if they're organising a F1 house party! Scattered across the Marina Bay area, you'll have a gorgeous vista of the downtown district and the race track from T8 to T21. Just make sure to ask in advance so you're not intruding on their plans!
5. National Gallery
With the plethora of activities and concerts taking place at the Padang, it's no surprise that the National Gallery rooftop's free access makes it a hotspot for those considering where to watch F1 in Singapore 2019. Besides getting treated to a view of the cars hurtling down Saint Andrew's Road, there are also a myriad of bars and eateries nearby should you feel like celebrating post-race!
Address: 1 Saint Andrew's Road, S(178957)
6. Esplanade Roof Terrace
Similar to how it was one of the go-to locations for catching the National Day fireworks, the Esplanade Roof Terrace once again makes the cut for being one of the best venues on where to watch the 2019 F1 in Singapore for free. As it covers a sizable view of the course from Esplanade Drive to Raffles Avenue, expect tonnes of people to pour in wanting a piece of the action! Our recommendation is to set up camp early and bring a picnic mat so you can dine under the stars while waiting for the actual race to commence.
Address: 8 Raffles Avenue, S(039802)
7. Helix Bridge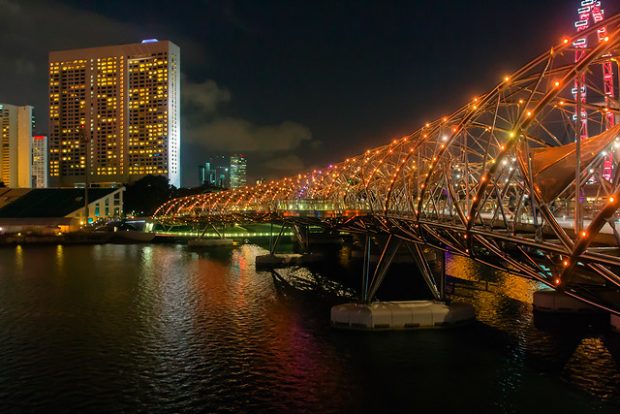 Even with a large portion of Helix Bridge being closed off by race officials, it remains a popular spot to catch your favourite drivers because of its proximity to the Bay Grandstand area (T18 to T21). Additionally, you'll get to see plenty of action here with the numerous twists and turns before the cars zip down the homestretch and cross the finish line!
Address: Entrance At The Shoppes at Marina Bay Sands, 6 Bayfront Avenue, S(018974)
2019 Singapore Grand Prix
Race day flag-off time: 8.10pm
Address: 1 Republic Boulevard, S(038975)
Dates: 20 Sep – 22 Sep (Race Day)
With this list on where to watch 2019 F1 in Singapore, you're now ready to watch the action unfold! Regardless of where you're spectating the Singapore Grand Prix, we hope you'll have a great time celebrating the annual F1 festivities! Thinking of dressing up for the occasion? Read this stylish F1 outfit guide. Also, you won't want to be caught outside with a dead mobile phone battery. Avoid this by checking our list of the best power banks for charging on-the-go!
---
New to Shopee? Get $7 off (min. spend $15) with code*: FREEF1
* TNC Applies. Valid for new users from 13 to 20 Sep only.