We're determined on getting men to take skincare seriously. From acne-friendly to two-in-one facial cleansers, today's best face washes for men are designed to keep you looking fresh in the face of Singapore's humid weather. Want to get yourself or the man in your life better acquainted with these products?  Read on for our rundown of the best facial wash for all kinds of Singaporean men!
Best face wash for beginners
1. COSRX Good Morning Low-pH Cleanser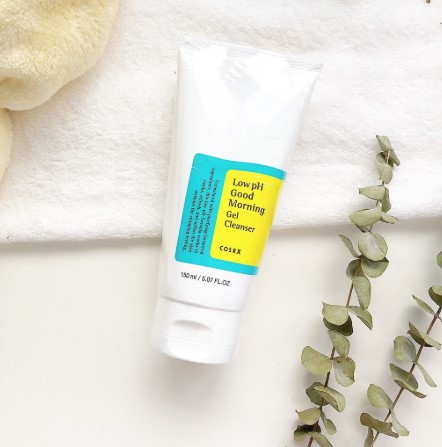 New to the world of men's facial cleansers and don't know where to begin? Good Morning Low-pH Cleanser (available on COCOMO) is one of the best face washes for men who are skincare newbies! With a skin-friendly pH value of five, COSRX has managed to perfectly balance pore cleansing with a gentle tea tree oil scented formula that prevents your skin from acting up. Additionally, the low pH accommodates all types of skin, ensuring that everyone can get a thorough wash regardless of skin sensitivity or dryness.

Best for: For all skin types 
2. Garnier Men Foams & Scrubs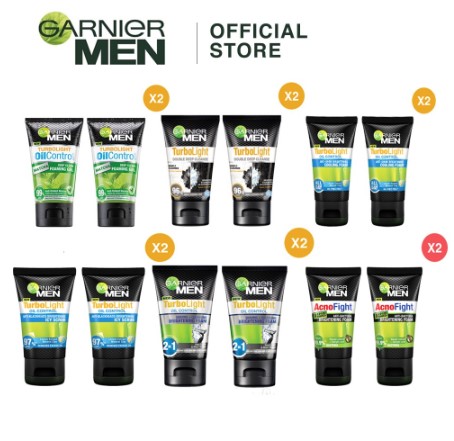 Contrary to popular belief, skincare isn't expensive! This is doubly so with the myriad of Garnier Men foams and scrubs (available on garnier.sg). With seven options to choose from, the Garnier Men series guarantees that you have access to some of the best face washes for men in Singapore without emptying your wallet. These range from Double Oil Control, which deeply penetrates pores with its duo foam formula targeted at Asian men to Anti-Shine Brightening Cooling Foam that brightens the skin while purging excess grease.
Best for: Budget skincare shoppers
3. Neutrogena Oil-Free Acne Wash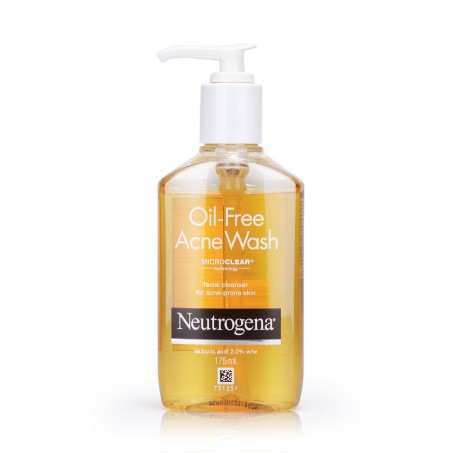 Worried that your acne will worsen when you experiment with different facial cleansers for men? Why not invest in a product like Neutrogena Oil-Free Acne Wash (available on Johnson & Johnson Official Store) that's centred on treating breakouts? Formulated with salicylic acid, this potent acne face wash effortlessly combats pimples while exfoliating and clearing up your skin. Note that the acne focus and acidic content might cause excessive dryness so steer clear if you have sensitive skin!

Best for: Acne-prone skin
Best face wash for men who love skincare shortcuts
4. innisfree Forest For Men Shaving & Cleansing Foam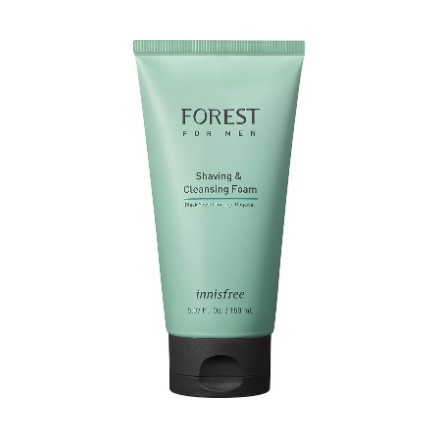 If you're put off by some of the best face washes for men because of their complex usage in skincare routines, you'll definitely appreciate innisfree's Forest For Men Shaving & Cleansing Foam (available on innisfree)! Adopting a two-in-one approach, innisfree's shaving foam doubles as a cleanser to make shaving and washing your face a breeze. From reducing skin fatigue with phytoncide ingredients to calming post-shave irritation with menthol, men can improve their skincare routine without compromising on convenience!

Best for: Relief from post-shave irritation
5. Cetaphil Gentle Skin Cleanser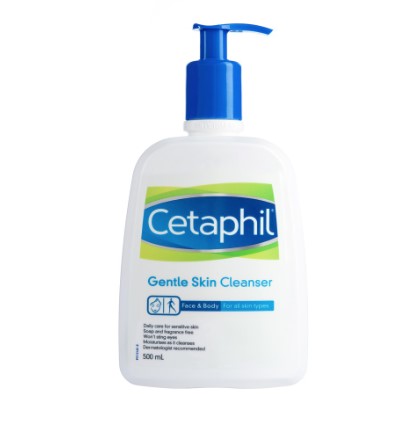 Contrary to popular belief, you can use products for both body and face thanks to Cetaphil's Gentle Skin Cleanser (available on Cetaphil Official Store). Approved by dermatologists for being extra gentle on sensitive skin, no list of best face washes for men would be complete without this cult product! For those with skin eczema, you'll appreciate how it refrains from tightening the skin while removing daily grime. This is largely due to the fatty alcohols used to prevent your skin from drying out!

Best for: Body and face use 
Best face wash for men that includes natural ingredients
6.
Bulldog Skincare For Men
We get it — oily skin can be a nightmare to navigate when you're trying to find the best facial wash in Singapore to accommodate it. Fortunately, with the Bulldog oil control face wash (available on beautyaffair)  , frequent face washing trips to the washroom will be a thing of the past! Ingredients-wise, you'll be pleased to know it contains a wealth of natural ingredients ranging from witch hazel to willow bark extract. This natural combination works to reduce skin irritation and pore size so your oily skin is effectively cleansed and hydrated for long-lasting freshness.

Best for: Oily skin 
7. Solved Coconut Water Cleansing Foam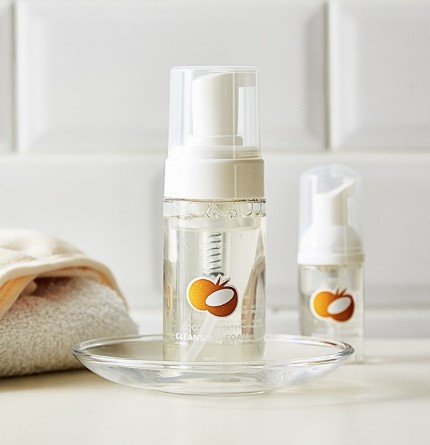 Unlike most of the best face washes for men we've recommended, Solved Coconut Water Cleansing Foam (available on COCOMO) touts coconut water as its active ingredient! Featuring 75% natural coconut water that's rich in anti-aging and nutritional properties, Solved champions clean beauty by omitting ingredients like alcohol and parabens. The end result is a powerful facial cleanser for men who are sourcing for all-natural alternatives and love the mild accompanying coconut water scent!

Best for: A fresh coconut scent
Best facial washes in Singapore for healthy and clean skin
Once you've tried some of the best face washes for men, you'll realise skincare routines aren't that daunting. From nourishing your skin to providing deep cleansing for your pores, it's certainly hard to imagine going back to using body soaps as cleansers. For more men's skincare tips, read this in-depth guide to skincare for sensitive skin and an overall guide to men's skincare in Singapore!
---
New to Shopee? Get $7 off (min. spend $15) with code*: GUYWASH
*TNC Applies. Valid for new users from 31 Mar to 7 Apr 2020 only.