The world has gone topsy-turvy in the face of the global pandemic we're facing. Cooking, yoga and even wine tasting classes have gone online. So it's no surprise that tuition in Singapore has adapted to this new normal.
Many centres shifted to attempting online lessons — some for the first time ever. Are online tuitions a fad or are they actually the future of the education industry? We have good reason to think that online tuition in Singapore is the way forward. We speak to industry experts to find out more.
What are the benefits of online tuition?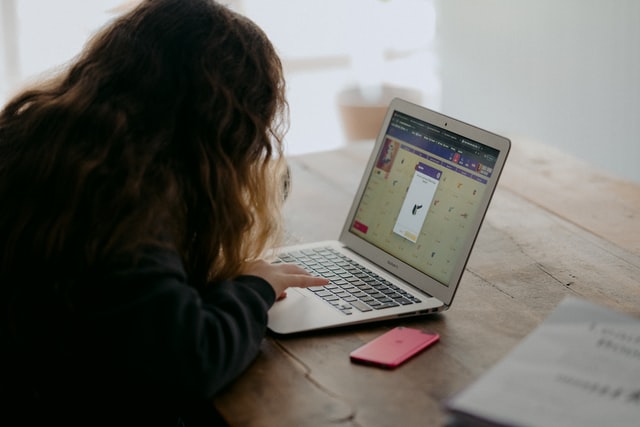 As the adage goes, time is money. A benefit of online tuition in Singapore is definitely the time you save ferrying your kids to and fro. Lessons can be now attended from the comforts of homes. Matthew Lim of eponymous Matt's Education, which caters classes for Primary and Secondary school students, also observed the centre has received enquiries for Zoom lessons from parents of students living further away. The centre plans to carry on their intensive programmes for critical exams online so more students can attend their classes without having to travel to the physical centre in Jurong West.
Another benefit is the spate of technologies and collaborative functions that have been harnessed when conducting online tuitions in Singapore. These can make lessons as or even more interactive as if you were in a physical lesson!
Co-founder Joy Soh of Crossward Academy for English and Mentorship, which tutors secondary to students in Junior Colleges, adopted the use of Padlet in online classes. This collaborative post-it board tool facilitated online discussions to mimic the experience of physical lessons as much as possible. Students have to simply type ideas onto digital post-its, which are then gathered onto the teacher's board. In this way, students don't miss out on the chance to present and discuss ideas with their teacher and peers.
Global online tuition agency, Tutopiya, weaved technology into its DNA when it kickstarted operations two years ago. This online agency conducts lessons for PSLE students to those sitting for SATs and uses data analytics and real-time feedback to help secure accurate student-tutor matches. This way, parents can rest assured knowing that the best tutors are picked to fill in the knowledge gaps. Nuha Ghouse, CEO of Tutopiya, highlights that online classes have benefited the students more than ever. Their 1-1 tuitions mean that lessons can be conducted at the convenience of the student's availability without needing to gather a class or travel to a physical tuition centre.
Study plans are also customisable after the student sits through diagnostic tests. "This ensures that each lesson is focused on addressing each student's exact needs, thereby making it more stimulating," says Ghouse.
Crossword has also seen that students speak out more during online lessons. Soh observed quieter students have been more confident over the screen as compared to when they were in class. Students are also using Google Documents to submit answers that tutors can check in real-time. There's an option to make responses anonymous, so students needn't be shy or afraid of having their work being shared with the rest of the class.
But what about the human touch?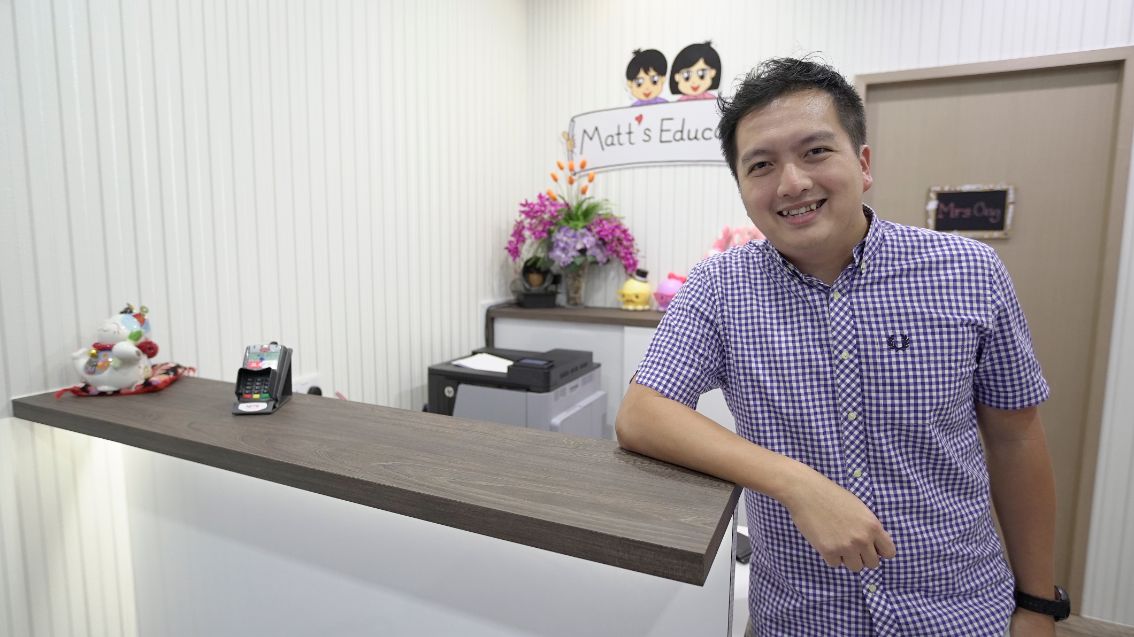 While technology has made it easy for students to keep up with their learning online, Matt's Education believes it is still missing a human touch. This is what Lim believes is an essential tutoring element, especially for academically less adept students. He also shares that being in front of computer screens for extended time periods coupled with the lack of interaction with teachers and peers may not be helpful for the child. To mitigate this, Matt's Education centre packed and mailed customised lesson packs for every single student. In this way, students get to work on hardcopy paper especially received from the centre which motivated students to do their best and fostered better engagement between the centre and its tutees.
What do parents think of online tuitions in Singapore?
Although tuition centres such as Tutopiya, Crossward and Matt's Education saw parents quickly getting onboard with online tuition in Singapore during the Circuit Breaker period, there is still an inertia to having this as a permanent way of teaching.
Mdm Shannon, a parent of a Primary 4 student at EduKate noted that her son became more confident during online lessons — he even scored full marks in a recent test! However, she also shared that consistent performance would require more discipline from her son. Although conducted from the comforts of home, online tuition also warrants the entire family's support in creating a conducive learning environment for lessons to be truly effective.
Verdict: Online tuition in Singapore could be the way moving forward
"(The pandemic) has redefined the way we live – from shopping to eating to socialising, and the way education is delivered has had to change as well – in a good and progressive way," says Soh.
Although we can't deny that a classroom environment and the human touch are essential, it seems like online tuition in Singapore is definitely gaining some traction. What are your thoughts? Let us know in the comments below!
Bonus for Shopee readers!
Quote #ShopeeMatt for 10% off first month programme fees at Matt's Education. Applicable for the online intensive revision programme for PSLE Math & GSC 'O' Level Additional Math (2nd Aug & 10th Aug) OR a regular physical class.
Call 6791 1135 / 9358 3540 for more info.