Besides getting these smart home devices and essential kitchen equipment to achieve your dream futuristic home, you should also set up a kickass smart kitchen with these budget-friendly and life-changing inventions. We won't be surprised if many of you have become master chefs during the Circuit Breaker, so why not take it up a notch and check out these smart kitchen inventions that will make your cooking experience so much more enjoyable? 
1. Easy Seal Food Pouring Bag Clip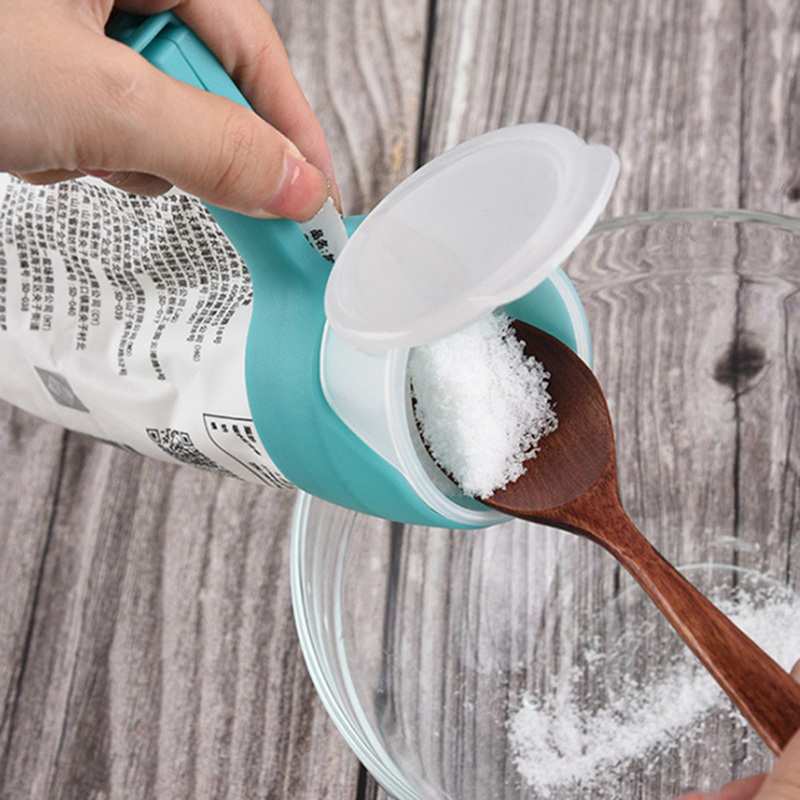 Ever face the problem of stale snacks after opening it? Just when you think you solved the issue by opening the bag a teeny weeny bit, you face another dilemma – your fingers can't fit in. Say goodbye to these first world problems with the Easy Seal Food Pouring Bag Clip! This 2-in-1 clip allows you to pour your snacks out with ease, and seal it up perfectly after you've had your fill.
2. Collapsible Trash Can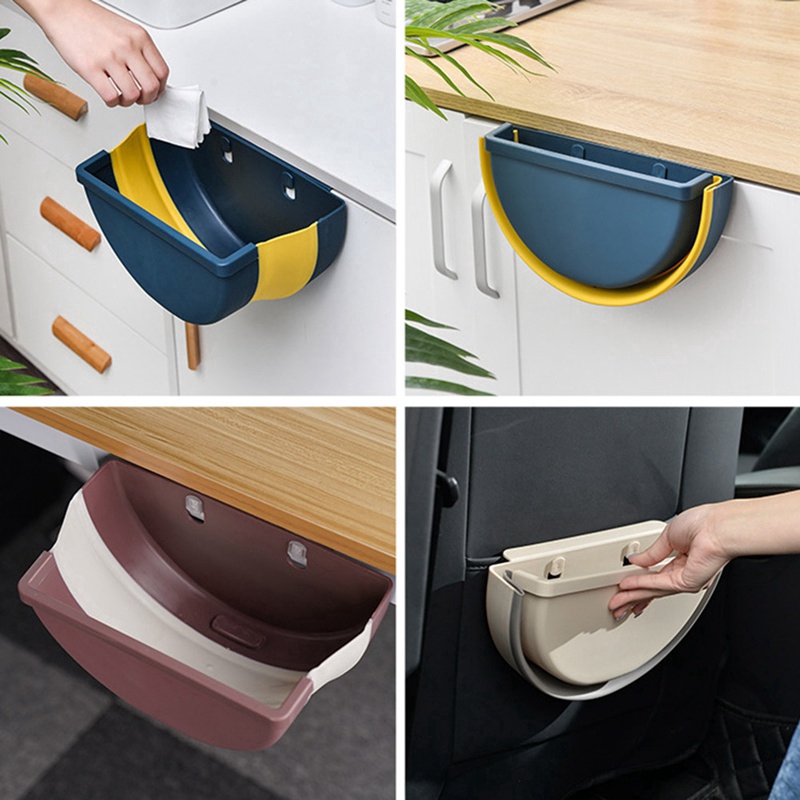 We've got to say, whoever who came up with this idea is a pure genius! This collapsible trash can can be easily mounted on the wall with adhesives, and is perfect for placing anywhere such as the kitchen, bathroom and even your bedroom. Not only does it have a large storage space, it is also made of Polypropylene material, so you can be assured of its durability so it will not be thrown out anytime soon like garbage (pun intended)! When you have no rubbish to throw, simply fold it up and tadah, you save yourself some walking space. How useful is that?
3. Blade Mixer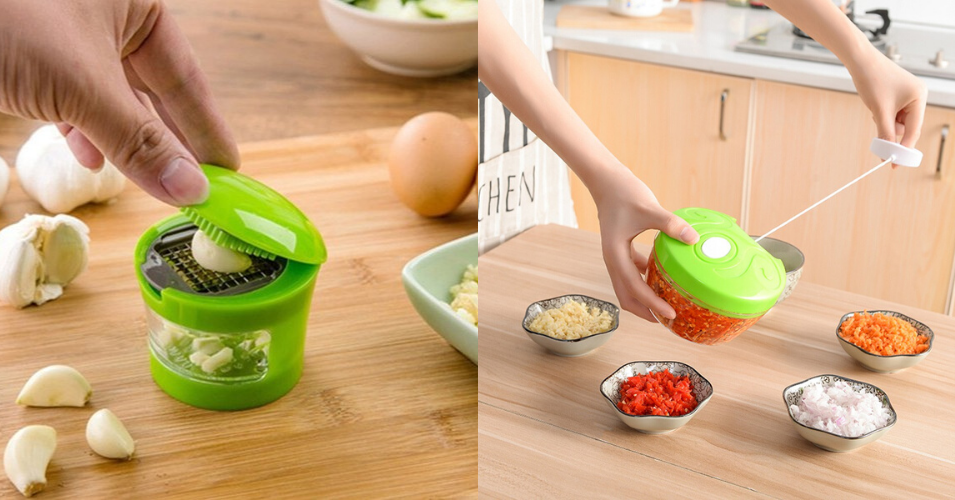 If you enjoy adding lots of garlic in your dishes, you will know the hard work that comes with dicing the garlic. It's almost impossible for amateur cooks to properly chop the garlic into very fine pieces. Here is where this smart kitchen invention comes in handy: the garlic press ($3.33) (available on bakilili&Home)!
Need to mince other ingredients? Try this speedy blade mixer ($8.99) (available on kubei.sg)! Simply put your garlic, onions or even meat into the blade mixer and pull the string for everything to be minced without effort!
To make it even more effortless, there is an electric grinder ($26.89) (available on memdoo.sg) that can help you grind your food in a blink of an eye. No more struggling to dice your ingredients!
4. Multifunction Cutting Basket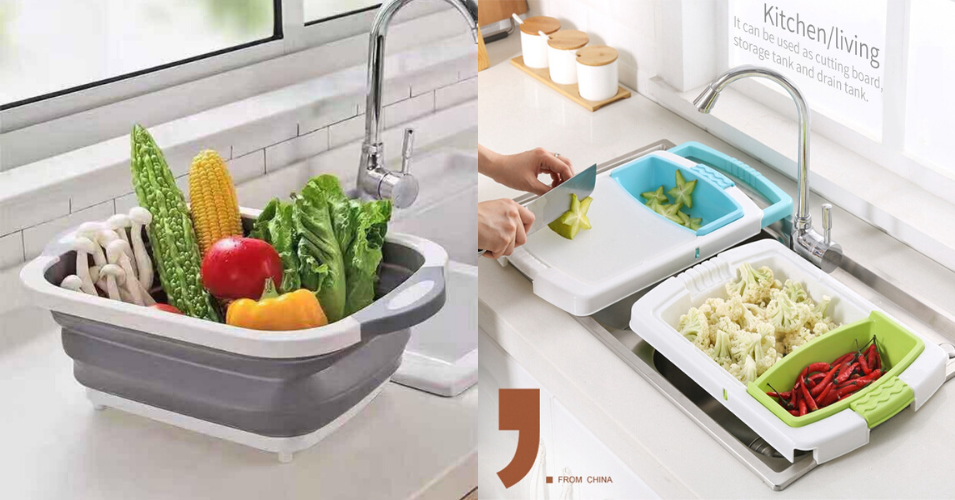 It can be troublesome to transfer your fruits and vegetables into a washing basket after you have cut them. This multifunction cutting basket ($19.90) (available on TECHCOOL™) solves this problem by functioning both as a  washing basket and a chopping board.  
This other multi-function foldable rinse chop board ($13.99) (available on cloudyyy.sg) even comes with another detachable small basket that can help to transfer the cut ingredients directly into your pots and pans.
The best part? They both come with a practical in-built strainer to help you drain the water conveniently!
5. Vegetable Washer Spinner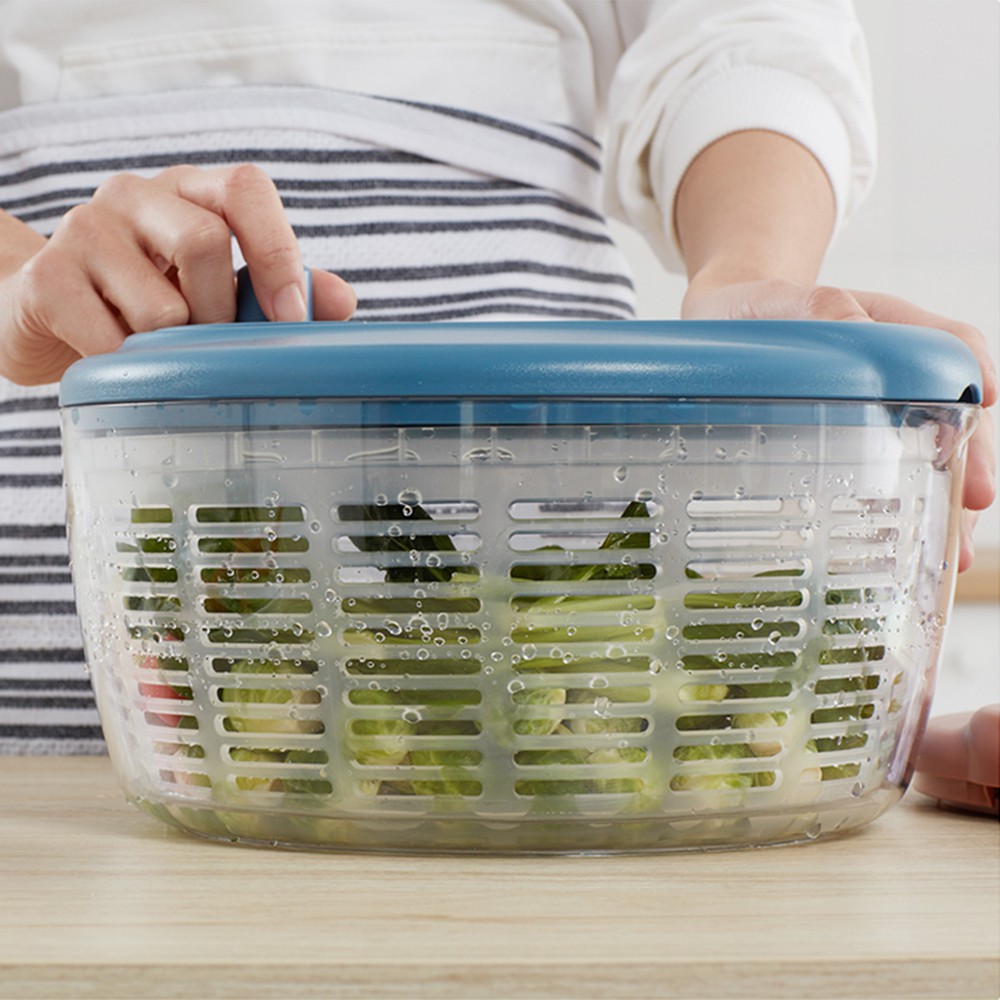 How do you ensure that all your vegetables are washed thoroughly? Try this vegetable washer spinner ($26.99) (available on kalar.sg). Put in the vegetables, add some water and start spinning it. It has a rotary handle that is very easy to operate. After you have washed all your vegetables, pour out the water and spin again to get rid of all the remaining water. Now you are ready to have a clean and healthy bowl of salad!
6. Vegetable Slicer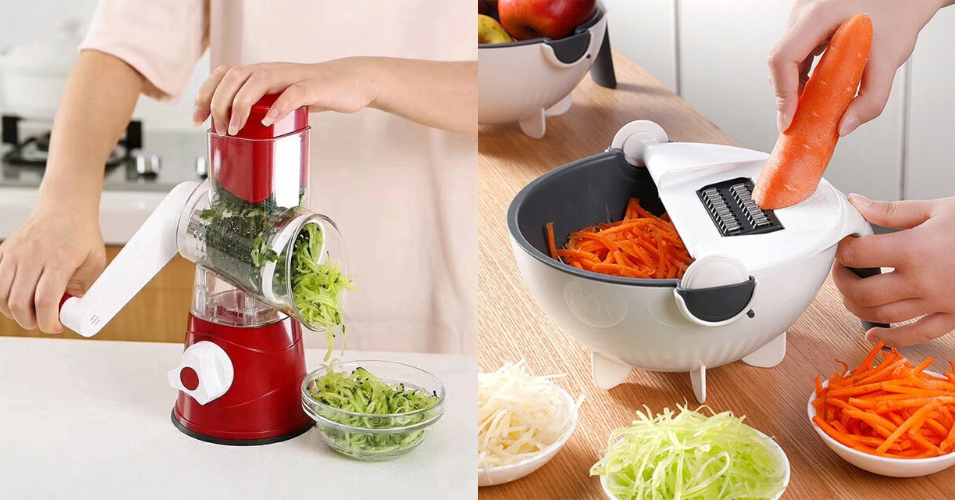 While the blade mixers did a good job on the mincing of ingredients, this 3-in-1 vegetable slicer ($16.85) (available on rauun.sg) will help you to slice your vegetables professionally. The smart design of this product prevents you from hurting your hands.
If you want to take cooking to another level, go for the 9-in-1 multifunctional slicer ($11.07) (available on paparazzi.sg) instead. Whether you prefer to have your vegetables in thin or thick slices, this slicer will allow you to slice it in any way you want. Coupled with a built-in strainer, cooking has never been easier than this!
7. Fruit Splitter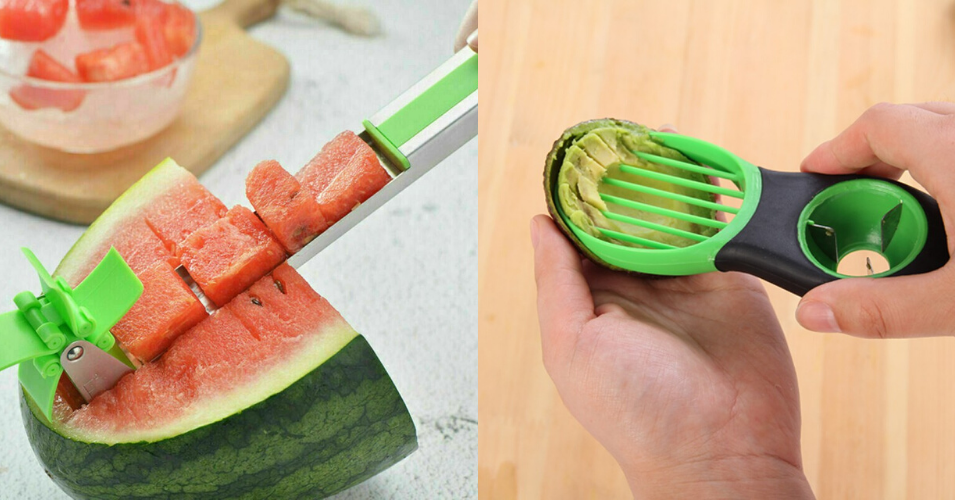 For all fruit lovers out there! Have you heard of fruit splitters before? Here are two of our favourites.
Watermelon is always a good idea on our sunny island. Use this windmill watermelon cutter ($3.49) (available on vetements.sg) to smoothly cut out watermelon cubes for your enjoyment.
If you are an avocado addict, this multi-functional avocado special knife ($8.00) (available on homeasy.sg) is a must have!  From cutting, removing the seed to slicing, this special knife has got everything covered!
8. Strainer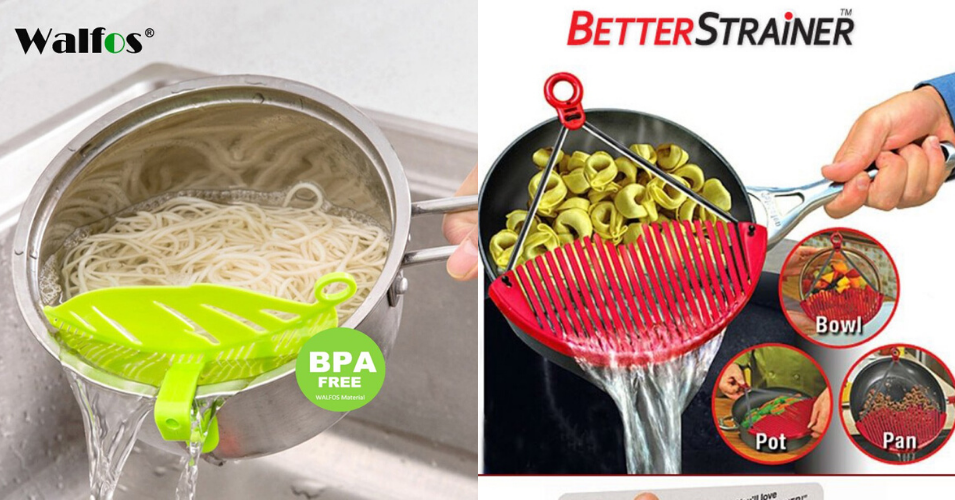 We can't be the only ones struggling with straining our rice and noodles! Make straining from your pots easy with this leaf shaped strainer ($2.75) (available on Walfos Official Store). For a more versatile option, this expandable strainer ($8.90) (available on ushoponline) fits virtually any pot or pan. Now you can avoid spills while cooking!
9. Thawing Board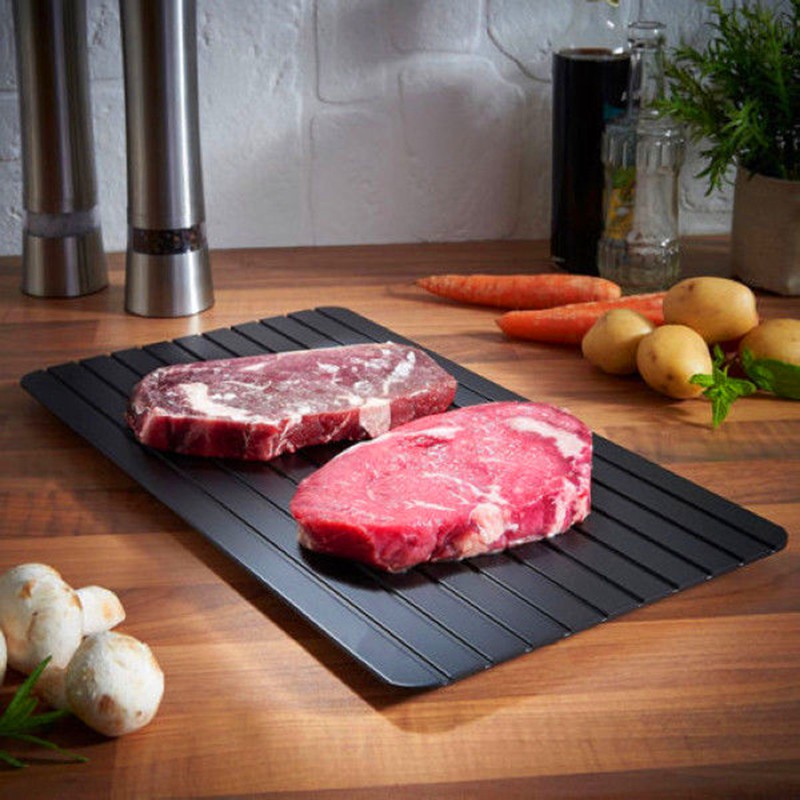 This may look like an ordinary tray at first sight, but it's truly a smart kitchen invention! This is actually a super powerful thawing aluminium tray ($7.60) (available on hotwind). It will help you to speed up the process of defrosting your meat or frozen food with its high quality thermal conductive material. Simple and effective, it's a YES from us!
10. Accessories for the Spices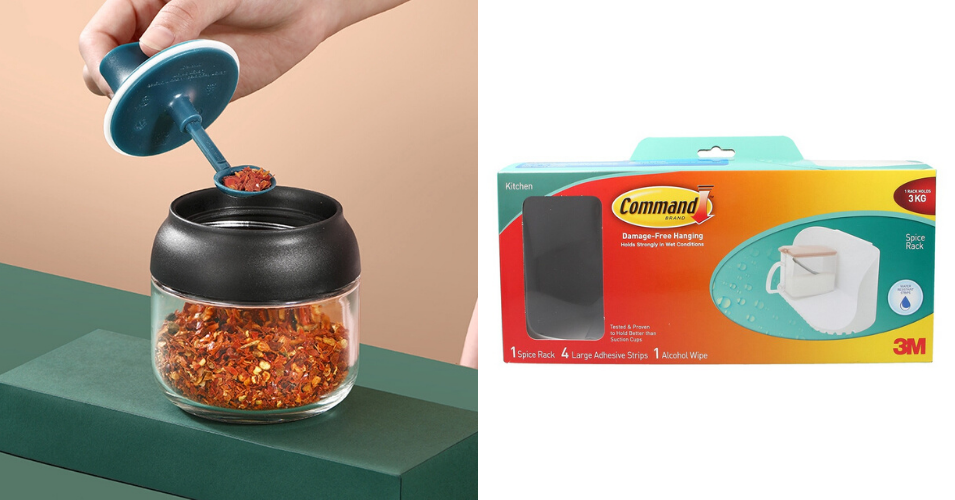 Sugar, spice, and everything nice! Condiments are essential for cooking, and here are some tools to help store them well in your kitchen.!
We have this spoon cover integrated seasoning bottle ($8.40 – $10.49) (available on Beauty Salon Shop) that allows you to conveniently sprinkle the right amount of condiment without needing an extra spoon.
If you need a more accessible place to store your seasoning boxes, consider this kitchen spice rack holder ($13.45) (available on 3M Singapore Official Store). The water resistance strips will hold on strongly to various surfaces and hold your spices in place.
11. Egg Accessories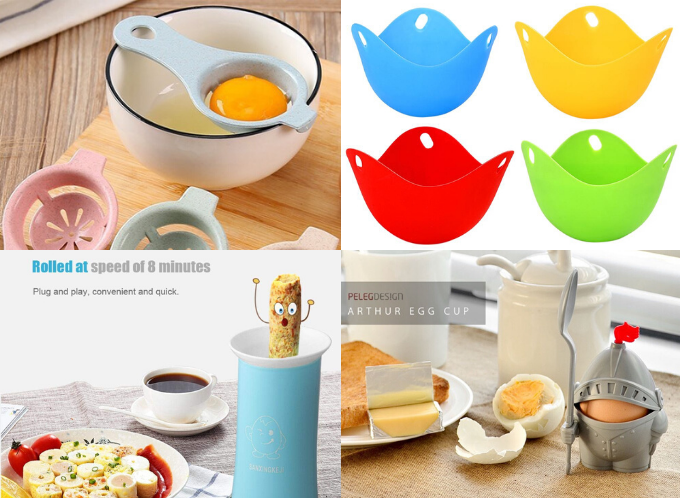 Eggs are essential in so many recipes and there are so many ways to prepare them. Here are some smart kitchen inventions related to eggs that you can consider adding to your collection!
Many baking recipes require egg yolks to be separated from the whites, and this mini egg yolk separator ($1.52) (available on ansonlin.sg)  is here to the rescue!
Save those trips (and money!) to the cafe and simply make poach eggs by yourself using these egg poaching cups ($2.95) (available on sansan). If you prefer egg rolls over poached eggs, opt for this egg roll maker ($17.80) (available on Kingfly.sg) to prepare egg rolls fuss-free in a few simple steps.
Although this medieval knight egg holder ($4.10) (available on hjgx.sg) isn't the smartest invention, it's too adorable to be left out! He will keep your boiled eggs safe until it's cooled down enough to dig in.
12. Butter Cutter Container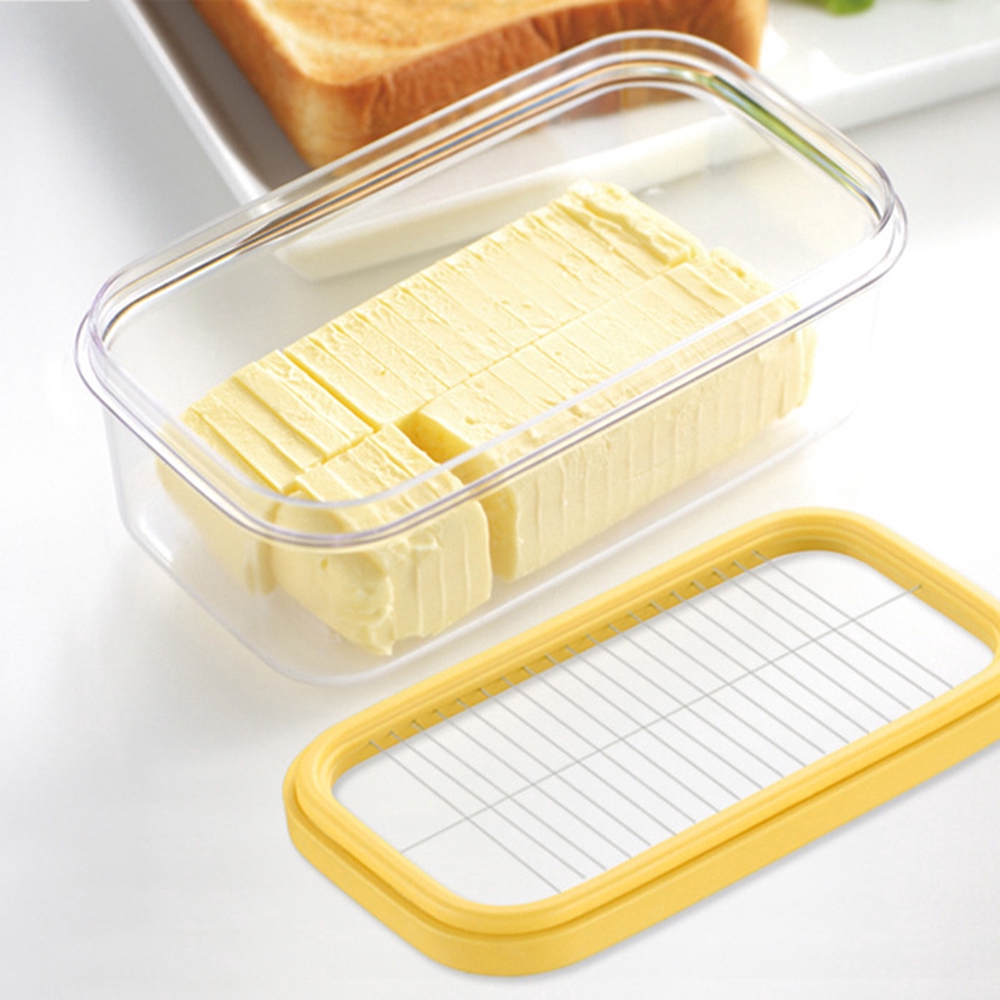 Not only does this butter cutter container ($9.37) (available on sunflower1.sg) help keep your butter fresh in the fridge, it doubles as a cutter that cuts your butter into perfect slices. Now you can slab on a perfect slice of butter and create your own kaya butter toast!  
13. Bottle Opener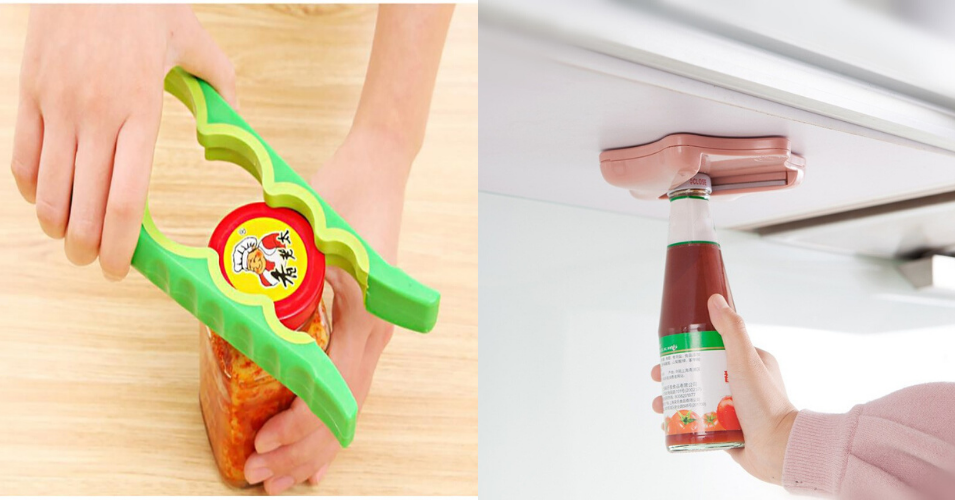 No macho man around to pop open that jar for you? Fret not! Use this 4-in-1 handy anti-slip bottle opener ($3.60) (available on kingfly.sg). Twist any jar open with minimal effort!
You can also keep the bottle opener easily reachable all the time with this under the cabinet jar opener ($5.18) (available on Monking Store). It firmly grips onto any lid so that you can conveniently open them with a simple twist of your hand.
14. Self-Stirring Cup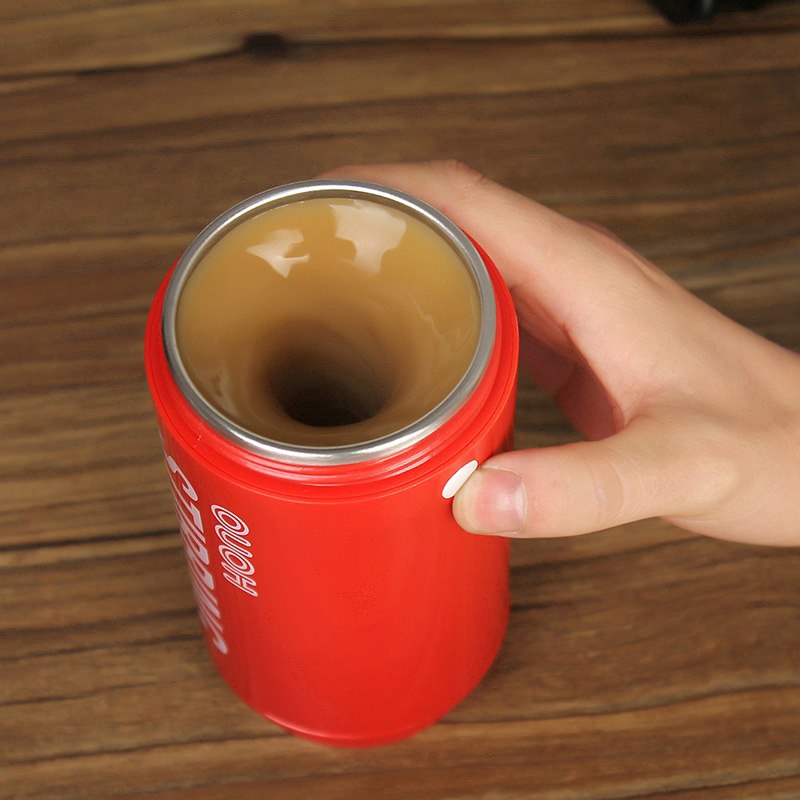 Ensure your drinks are mixed to perfection by drinking from this self-stirring mug ($10.77) (available on ossayi.sg) ! Good for coffee, tea or *cough* alcohol mixes.
15. Prawn Peeler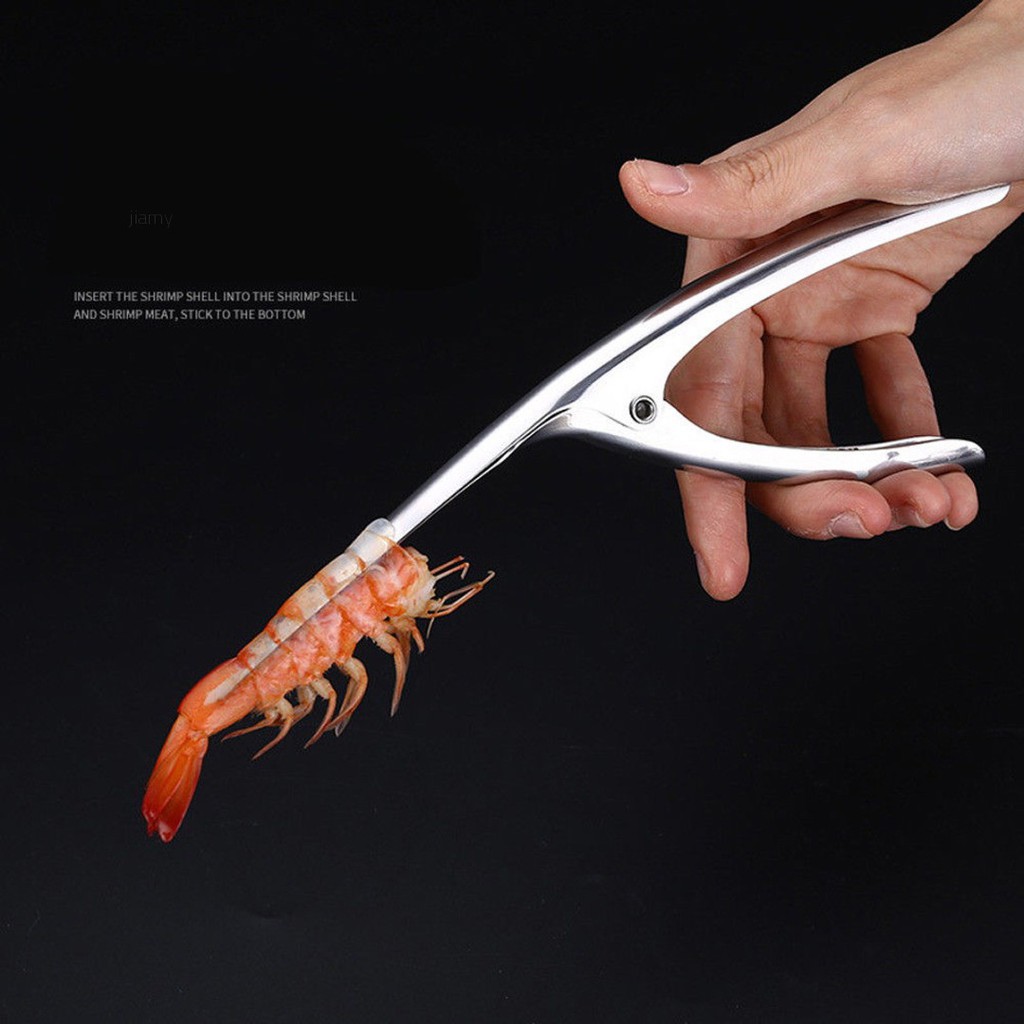 Peeling prawns doesn't have to be lecheh anymore and you get to avoid prawn juice all over your fingers. Eeek. Peel your prawns like a total pro with the help of a prawn peeler ($2.32) (available on jiamy1.sg). Talk about smart kitchen inventions, this has got to be one of the best! 
16. Pizza Scissors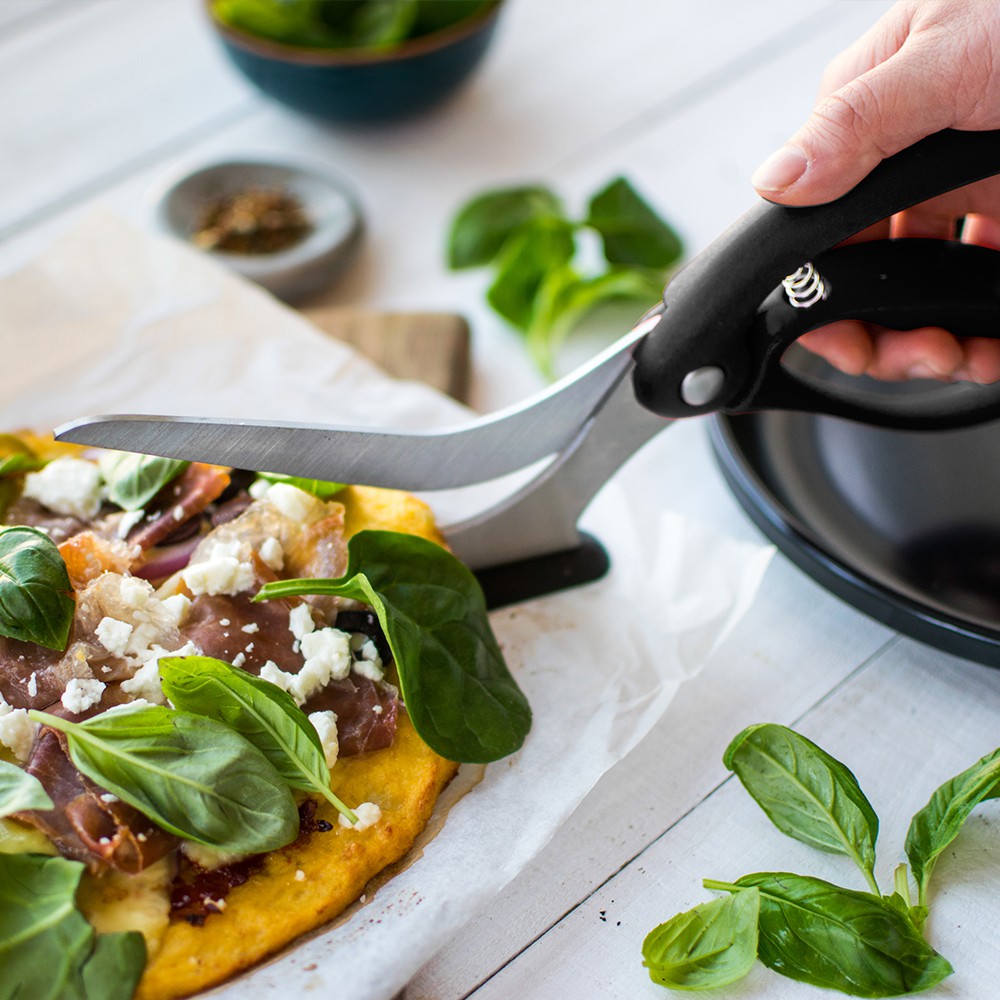 Gone are the days when your slices refuse to separate from each other. Cut and serve a full-size pizza with ease with a pair of Pizza Scissors ($44.90) (available on Mrphy Official Store)! Get the perfect slice every single time without having any toppings fall off. It also comes with a clever spatula base that can easily slide under your pizza to be served!
17. Plastic bag sealer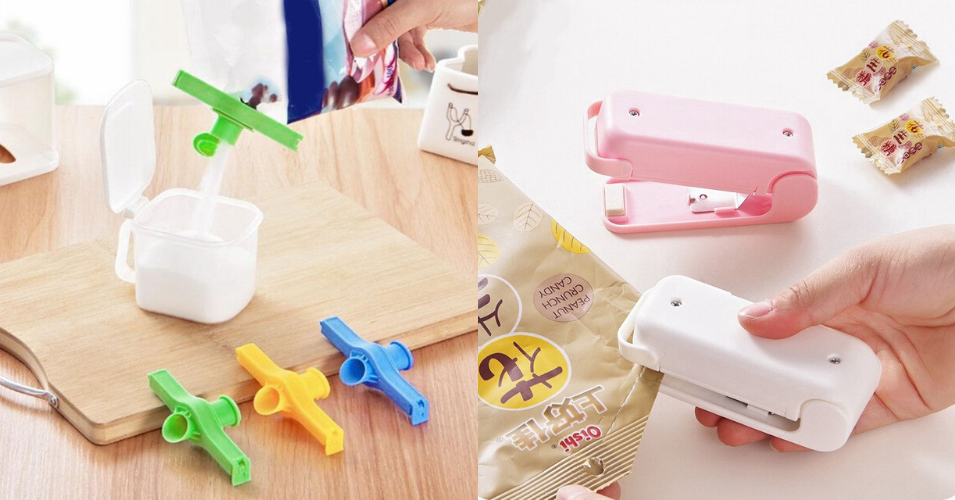 Ever open a bag of flour or snacks, use a bit of it, only to struggle with securing it again so it doesn't go bad? That's a problem of the past with this seal pour food storage bag clip ($1.23) (available on Spiritual Home.SG). Simply use this clip to seal the bag and pour through the small opening to ensure your food in the bag always stays fresh!
If you prefer a complete seal for your food, pick this mini plastic bag sealing machine ($1.88) (available on ossayi.sg). Run it across your bag opening and the whole bag will be good as new!
18. Sponge Holder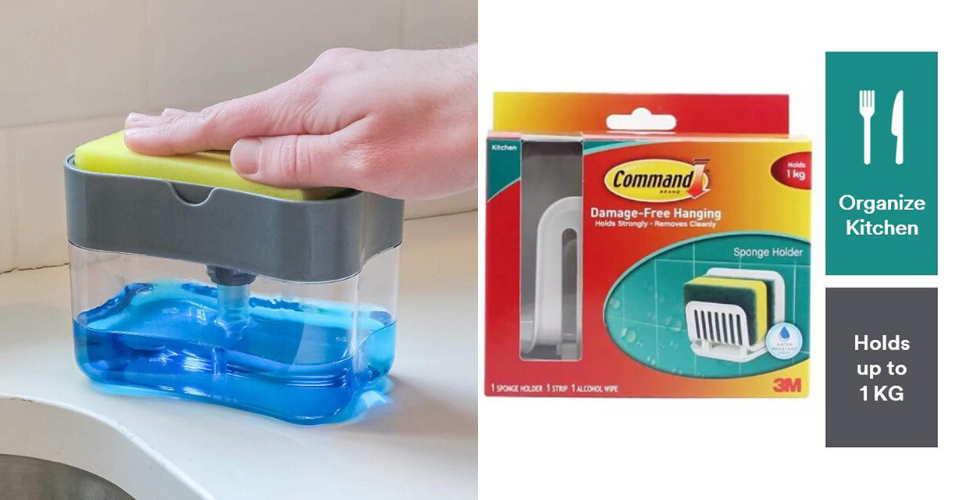 An inevitable part about entering the kitchen is the cleaning. But don't worry, we have also found some smart inventions to make your life easier!
Use this sponge holder ($9.90) (available on 3M Singapore Official Store) to secure your sponge securely and let it dry properly. Another genius invention is this sponge soap dispenser ($1.30 – $4.43) (available on ansonlin.sg) that holds the sponge and dispenses the perfect amount of soap every single time!
19. Microwave Cleaner
All the microwave users will know how difficult it is to clean the microwave after use. Leave the dirty job to this angry mama microwave cleaner ($3.52) (available on celebration.sg). All you have to do is add vinegar and water, microwave for 5-7 minutes, and watch the steam come out of mama's head to get rid of all the dirt and stains!
Now that you have got all the smart kitchen inventions, you can start cooking! Try these easy-to-cook Chinese soup recipes or some easy rice cooker recipes.
Let us know what your favourite smart kitchen invention is in the comments section below!
---
New to Shopee? Get $7 off (min. spend $15) with code*: KITCHEN 17
*TNC Applies. Valid for new users from 30 AUG – 6 SEP 2020 only.