<![CDATA[If you've already conquered Universal Studios Halloween Horror Nights and you think you've got what it takes to survive the worst (or shall we say best) horror experience, here are some haunted houses that you absolutely need to add into your bucket list! (P.S. The haunted houses are not listed in any particular order)
[caption id="attachment_20829" align="aligncenter" width="889"]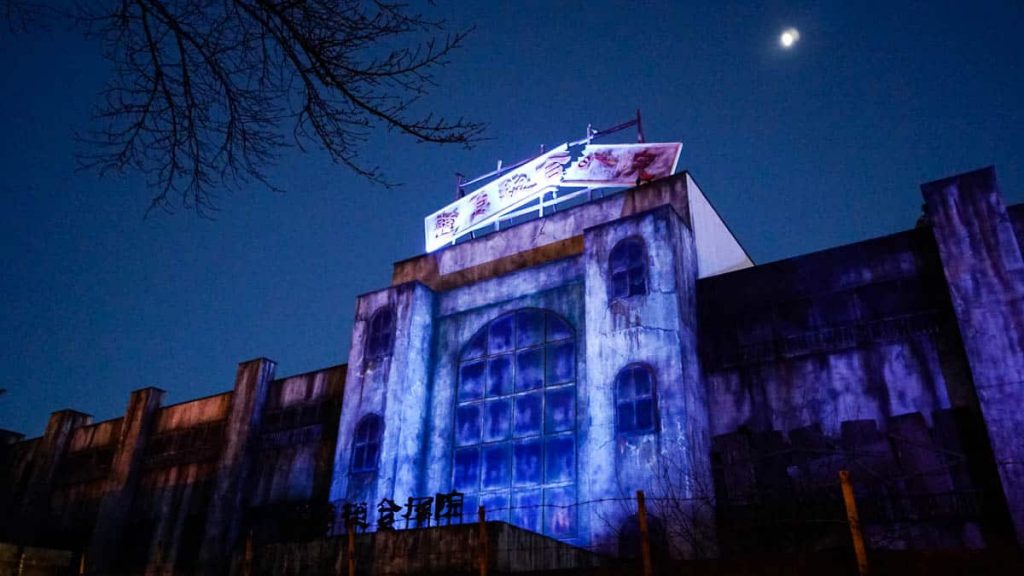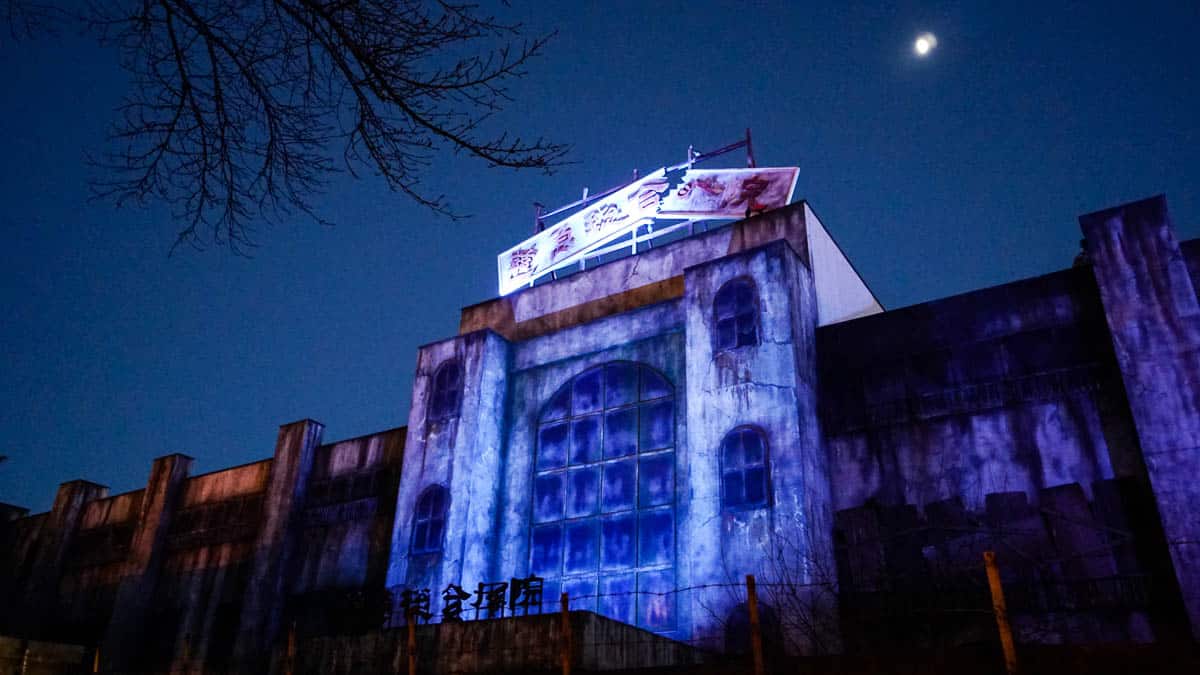 (Koreaboo)[/caption]
The Labyrinth of Fear is an abandoned haunted hospital that's located within Japan's Fuji-Q Highland theme park. Besides being the scariest haunted house, it's also Japan's longest haunted house, with some people taking up to an hour to complete. If you have the guts to try this out, you'd better be prepared for long, creepy and dark corridors, and the hospital's resident patients and doctor jumping out to give you the fright of your life. And if this isn't enough to satisfy the thrill-seeker in you, the patients and doctors might even chase after you.
[embed]https://www.youtube.com/watch?v=TfMNEP39BFY[/embed]
Netherworld was actually voted as the best haunted house in America by Hauntworld magazine in 2017, and obviously, for good reason. The creators of Netherworld takes scaring up a notch by creating ghosts and monsters that are crazier and scarier than the norm. The haunted house also has over-the-top special effects and an excellent cast of scare actors to boot. Sometimes, the nightmare starts before you even set foot inside the house because some of the ghosts and monsters might escape the building and roam the parking space area searching for their next victim.
[embed]https://www.youtube.com/watch?v=nYI1SyEGcns[/embed] Voted as one of the scariest haunted houses in America by ABC, Scarehouse clearly lives up to its name. It is located inside a 100-year-old building that's apparently haunted, and to make it even scarier, the haunted house is filled with Hollywood-quality special effects and an army of scary clowns and demons that's just out to scare even the bravest soul. This year, there are three haunts that are included inside a general admission ticket – a Zombie themed room, a Demon themed room and a Circus themed room. The creators of the house and clearly trying to push boundaries by messing with not only your head but also your emotions. You better be prepared for what's in store for you because you'd have to sign a waiver form before entering the house!
[embed]https://www.youtube.com/watch?v=yOU61vCRelY[/embed]
Ever wondered what it's like to be inside an old mental asylum? Well, you can now experience it at Pennhurst Asylum. The creators of this house cleverly used the building's haunted history to recreate what life was like for the patients and doctors who once lived and walked through its corridors. Be prepared for lots of shock therapy and a basement that is filled with eerily realistic acting that will have you running for your dear life. If you're up to the challenge, you can even spend a night at the asylum, where we are sure you'll have company.
[embed]https://www.youtube.com/watch?v=MCrPnevEuaU[/embed]
When you visit Statesville Haunted Prison, you'll be in for double the treat because there are two attractions for the thrill-seeker in you. Enter the prison at your own risk and you'll have to find your way through 23 maximum security cells and escape from over 100 criminals that were simply too evil to die. Once you've escaped, your ordeal is not over because you've just descended into the City of the Dead where zombies run amok. Coupled with excellent acting and a good storyline, this haunted house is surely a crowd-pleaser.
[embed]https://www.youtube.com/watch?v=CDdgAMnDt2k[/embed]
We're pretty sure you've seen some videos and read some Reddit threads about this absolutely terrifying haunted house. Yes, this is the infamous haunted house that goes way too far in scaring guests by having the unique "live your own movie" experience. The creators of the house have made the experience such that all guests can experience an abduction that is so real that you forget it's an attraction (that you paid for) in the first place! At the McKamey Manor, touching is allowed and guests get their hair pulled by the actors all the time. Some actors even take it as far as to throw guests onto the floor and pour fake blood all over them. Intrigued by what you've just read? Then you'll better get a signed doctor's letter, a proof of medical insurance and a whole list of other requirements checked before you head over!
[embed]https://www.youtube.com/watch?v=MkI4WTtNi9E[/embed]
This haunted house once held the record for the longest walk-through haunted attraction in the world. Being four stories high, this mansion is packed full of terrifying thrills, unforgettable moments of laughter and blood-curdling screams. Designed with top-notch Hollywood special effects, you can be assured of the best experience ever. Psst, the building apparently can also move at its own will.
[embed]https://www.youtube.com/watch?v=LGWEQbug4RE[/embed]
Albeit similar to Universal Studios Halloween Horror Nights attraction, the Thorpe Park Fright Night has simply one of the best haunted houses in the world. This year, guests will be in for a scary treat with nine scare zones and mazes to cater to even the bravest soul. If you're fans of horror movies like the SAW series or The Walking Dead, this is made for you as you can step into zones that are inspired by these popular movies.
[caption id="attachment_20837" align="aligncenter" width="375"]
(Lost Souls Alley)[/caption]
If you're a fan of escape themed rooms, you might want to try this out. Once the door shuts, guests will have approximately 20 minutes to find their way out of the room that's full of blood-splattered beds, hacked-off limbs and… reaching hands. Before entering the room, guests are also asked to choose their preferred pain level because apparently, if you opt for the maximum pain level, you'll not only experience more grabby hands but also palets from stun guns. Ouch.
[embed]https://www.youtube.com/watch?v=Q0rlfwAQOm4[/embed]
This is probably one of the best haunted houses in America, housing not only haunted houses but also zombie laser tag, outdoor scream zone and monster museum. The creators of the haunted house envisioned the place to be a horror movie straight out of Hollywood and we believe, they've achieved it. With an extraordinary set design, special effects and live actors, The Darkness will surely have even the most hardened of hearts fear for their life.
[embed]https://www.youtube.com/watch?v=qyIr6iD8G04[/embed]
You'll definitely get your money's worth at Bennett's Curse with five individual attractions in one location this year. One of the best things about this haunted house is the excellent cast of scare actors that are very talented and dedicated, and what this means is that they will literally do anything to hear you scream. Coupled with the special effects, realistic props, costumes and animatronics, you'll surely be in for a frightfully good time.
---
Did we miss out on any other haunted houses? Let us know your suggestions in the comments below!
– New to Shopee? Get $11 off (min. spend $20) with code*:
HAUNTED
*TNC Applies. Valid for new users from
31 Oct to 12 Nov
only.]]>