<![CDATA[Good makeup products don't have to come with a hefty price tag! Highly raved and budget-friendly brands such as ColourPop, RCMA and NYX Professional Makeup are budget makeup brands which have been selling makeup of incredible quality for years! In this makeup review, I'll share with you my love for the ColourPop eyeshadow palette, RCMA loose powder and NYX Professional Makeup lip cream! Prior to receiving these products, I was already a loyal customer of all three brands. However, aside from the RCMA loose powder which I've purchased before, this is the first time I used the remaining products. Read on to find out whether these budget makeup products live up to their hype!
Makeup review on ColourPop, RCMA & NYX Professional Makeup products
ColourPop: You Had Me At Hello eyeshadow palette
ColourPop
 is well-known for their high-quality, budget makeup. The
ColourPop You Had Me At Hello eyeshadow palette
is a gorgeous palette with a big mirror that's convenient for travelling! The best part about this palette lies in its colours — especially the ever popular dried floral eyeshadow shades (matte finish with purplish and reddish hues)! Without further ado, let's get into the swatches! The eyeshadows are swatched from top to bottom, left to right. Please view the collage image in a clockwise direction.
This palette contains six matte colours, three metallic colours and three pearlescent colours. While all the shades boast excellent quality, the metallic and pearlescent ones, in particular, were extremely creamy, pigmented and blendable.
Now, I know why makeup reviews for this palette have been consistently good. There is a good balance of bold and natural shades in the ColourPop You Had Me At Hello eyeshadow palette and I highly recommend this palette for makeup amateurs as most of the colours are wearable and suitable for daily eye makeup. You can also achieve a bold, smokey look with this palette thanks to its versatile shade range!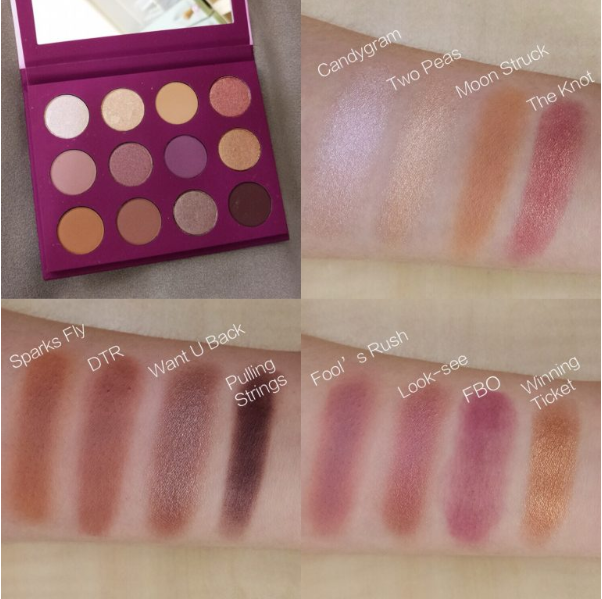 This makeup review will not be complete without a makeup tutorial! Let me share an everyday eye makeup look I created using the ColourPop You Had Me At Hello eyeshadow palette!
Apply shade A all over your lids.

Blend shades B + C into both the outer and inner corners of your eyes (for a brightening effect).

Using your finger, apply shade D in the middle of your upper lids and blend it out slightly.

Dab shade A on the middle of your upper lids without blending it out.

As for the lower lids, apply both shades B + F from the outer corners to the inner corners of your eyes. Apply more of shade B on ⅓ of the outer lower lids.

As a finishing touch, apply G on the middle of your lower lids.

Enhance your eyes with an eyeliner, making sure to fill in the water line as well. Coat your lashes with a lengthening mascara and voila, you're done!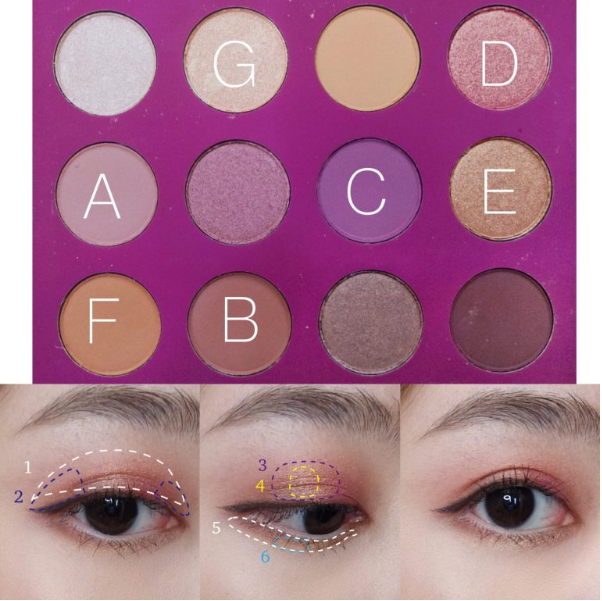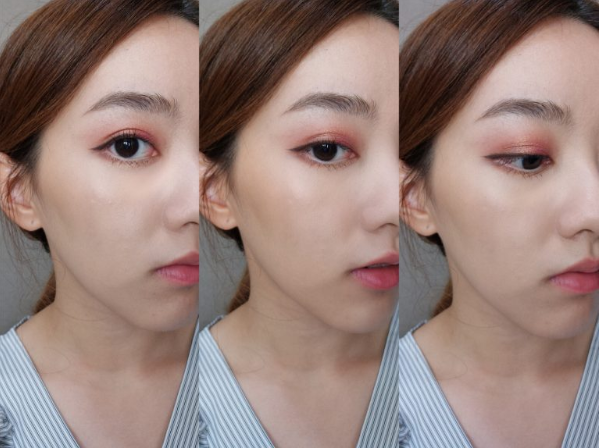 RCMA: No Colour Powder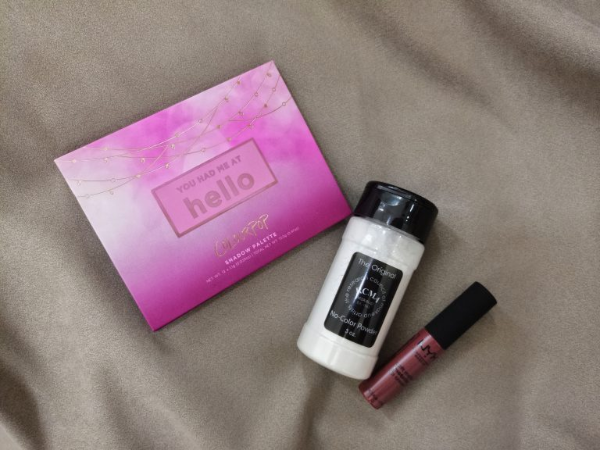 Before giving my makeup review for this the RCMA powder, let's understand more about the brand itself. RCMA creates products catered for film and stage productions and has achieved a cult following for its 
foundations
and
concealers
.
RCMA No Colour Powder
shot to fame internationally after YouTubers gave it rave makeup reviews. I've purchased this product before and love that it possesses all the quality you seek in a
setting powder
— high quality, finely milled powder that sets your makeup well without adding any pigments  (no wonder it's called No Colour Powder). For the price, you can get a ton of products from this brand that could possibly last you for years. The No Colour Powder is a budget makeup product that every girl should own! Most importantly, the powder doesn't dry your skin out and will not crease or sink into fine lines! No wonder this product is highly raved about in many makeup reviews!
On days when I'm particularly satisfied with how the foundation looks on my skin and don't want to alter its finish, RCMA No Colour Powder is my best friend and sets my makeup without looking like I've got extra product on! Even though it doesn't have extraordinary oil controlling or pore diminishing properties, this is an all-rounder powder that can be used on all skin types! Whether you've dry, combination or oily skin, you'll love this amazing budget makeup product!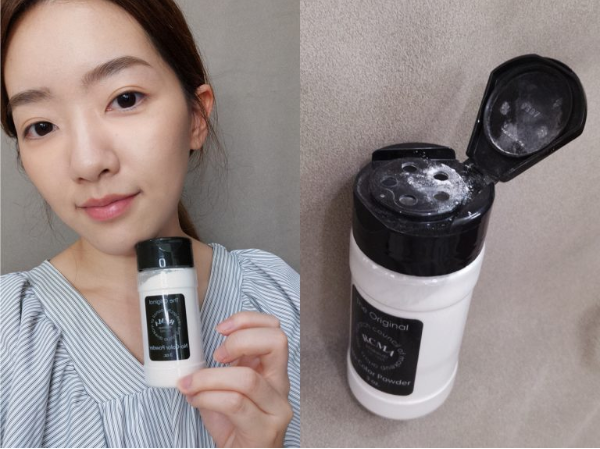 Pro Tip: When purchasing a setting powder, rub a small amount between your fingers to test its quality. You want a powder that's as finely milled as possible. Next, apply a generous amount of powder on your purlicue (the area between your thumb and index finger), where the skin is wrinkly. This helps you to access whether the powder will sink into and emphasize your fine lines. Lastly, the best way to assess a powder is to apply it directly to your face and observe if it sits well on your skin and the rest of your makeup!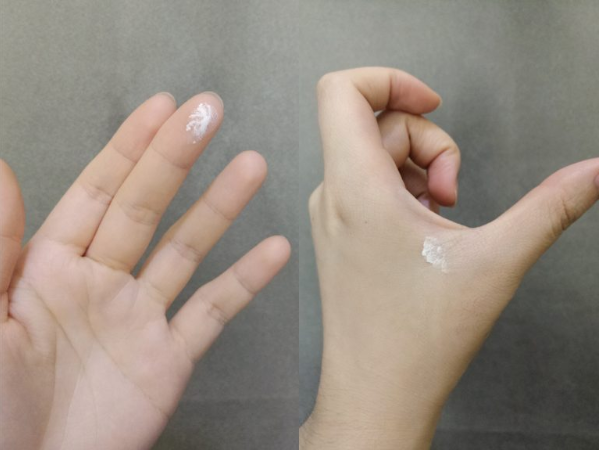 NYX Professional Makeup: Soft matte metallic lip cream
When I first received
NYX Professional Makeup Soft Matte Metallic Lip Cream
(available on
NYX Professional Makeup
) in the shade Rome, I was slightly worried about its quality and texture as most metallic lip products I've tried don't sit comfortably on my lips. However, my concerns were uncalled for! This lip cream applied like a dream on my lips — just like spreading peanut butter on toast! When the lip cream dried down, I kissed the back of my hand (five times!) to test for transfer and there was absolutely none! My makeup review? I've got to say that I'm thoroughly impressed by this budget makeup product!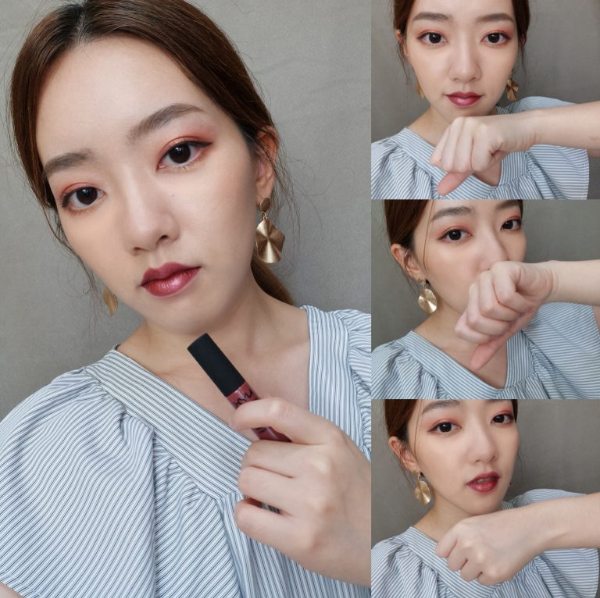 Here's a close-up of the product on my lips! When I'm not smiling, you'll notice that the lip cream settles into the fine lines on my lips. Nonetheless, the metallic finish is really captivating, making this the perfect lip product for special occasions! For its price, this is a budget makeup product worth adding to your collection!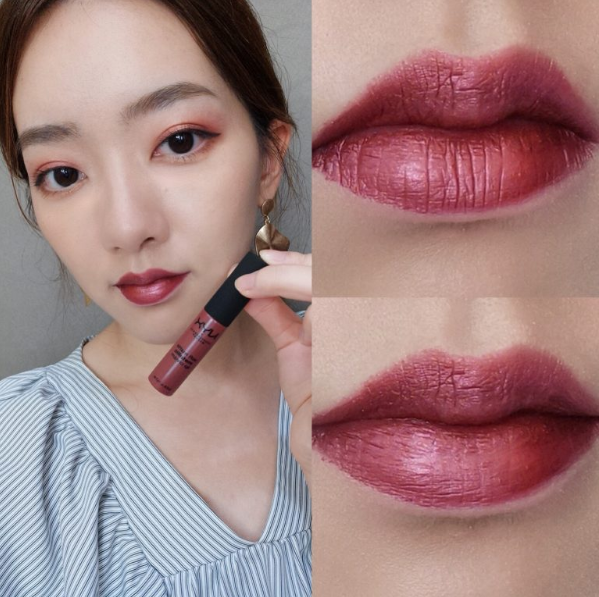 This wraps up my makeup review of these three incredibly popular budget makeup products — all of which, I would highly recommend to everyone! I hope you've enjoyed the makeup looks I've demonstrated here! Don't have any makeup products from any of these budget makeup brands? You're missing out 
big time! Hurry, head on down to Shopee to expand your makeup collection now! Running out of space for your makeup collection? Check out our
makeup organiser ideas
to free up space for other highly raved
drugstore makeup products
!
This post was originally published by Serena Wang on
Shopee Taiwan Blog
.
---
New to Shopee? Get $11 off (min. spend $20) with code*:
MAKEUP1111
*TNC Applies. Valid for new users from
8 to 12 Nov
only.]]>