As you look forward to your baby's arrival, it's time to clear up some space and design a baby room for your newborn! Your little one will be spending a great deal of time in the nursery, so creating a calm, safe and comfortable environment should be your utmost priority. Not sure where to start? Not to fret, we've rounded up some beautiful baby room decor ideas to fit any theme you have in mind! 
1. For parents on a time crunch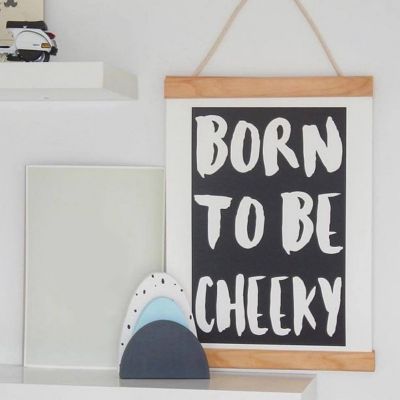 We understand that time is tight for working couples. But a simple baby room design doesn't have to be boring. All you need is an accent piece for your baby room decor to be complete! Spice things up with either a few meaningful pieces of wall art or posters! Or decorate your nursery walls with intimate quotes like this Born to be Cheeky wall art (available on GoodStuff) to inspire the family!
2. For the tiny ray of sunshine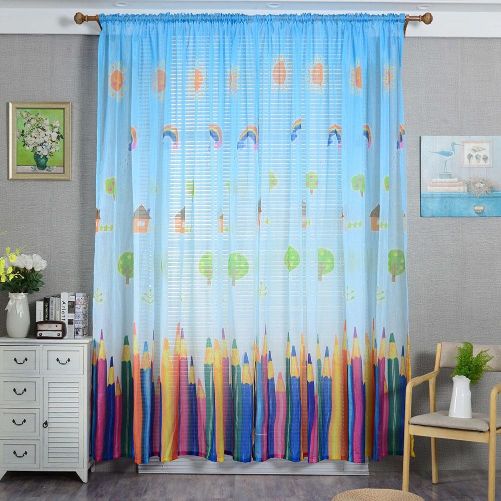 Who doesn't love a happy baby? The trick to constructing a cheery baby room decor lies in the strategic use of vibrant colours throughout the space. Brighten your little tot's life with some fresh pop of colours such as yellow and red. If painting the walls seems like too much work, you can choose to put up curtains like this Colourful Printed Curtain (available on BeautifulLife) instead. Add in a few cushions dressed in the same hue and your nursery will instantly brighten up!
3. For the playful little tot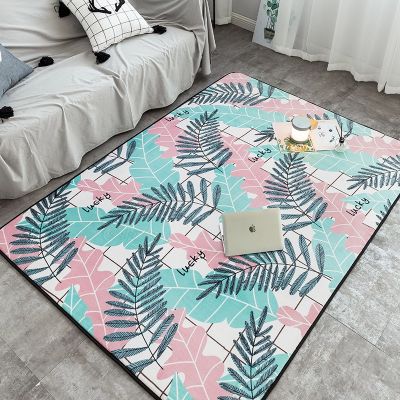 Want to create a lively and cheerful ambience for your baby's room? Lay a bright rug in contrasting colours in the nursery room.  If your walls are white, consider getting a baby pink or ocean blue fluffy rug. A multi-coloured rug or one with interesting patterns like this Nordic floor mat (available on statesmarket) can also add dimensions to the space. While a large rug will help to make the room appear bigger than it really is!
4. For the proud parents-to-be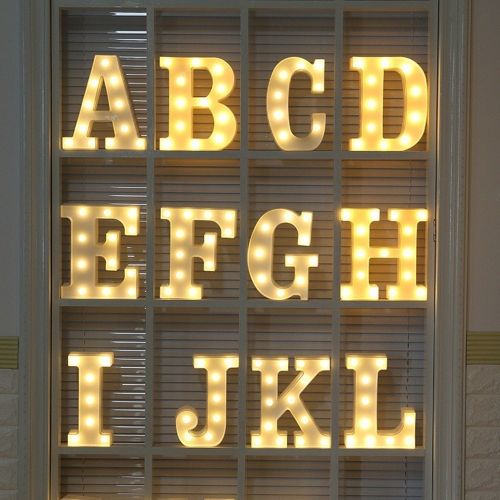 Let everyone know about the new family member that's joining the team! Show off your baby's name with this baby room decor by installing wooden letters. Spell it out on the walls or display them on top of a shelf. We recommend this LED alphabet lights (available on Playgame.sg) for something more whimsical. Aside from enhancing the aesthetics of your nursery room, this idea doubles as a night light for your baby.
5. For the young zoologist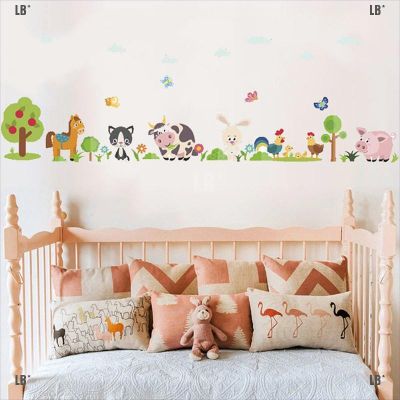 This is almost a given – animals are bound to fascinate your little ones at some point in time. Your baby can learn a lot from endearing fluffy animals, such as different sounds and textures. Create a safari themed baby room decor, which can be easily achieved with this adorable Animal Wall Sticker (available on lazybone.sg)! Now your nursery walls will be lined with adorable animals your newborn can befriend!
6. For the tropical baby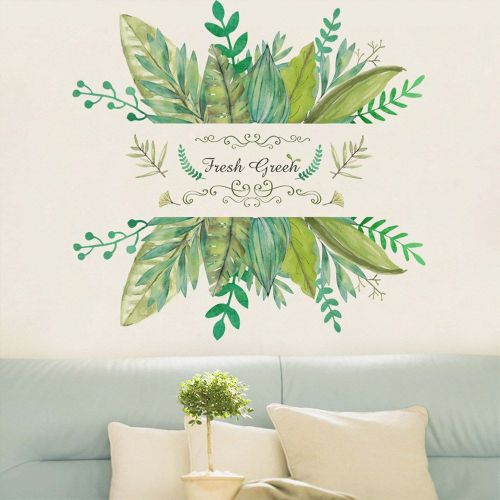 Tap on your surroundings when sourcing for nursery room ideas. Bring your baby closer to nature by creating a garden themed baby room decor! Incorporate calming shades of green to mimic the likes of the paradisiacal Garden of Eden or enjoy autumn all year round with warm and rich reddish tones. While you can take up the challenge and paint the green murals by hand, make things  easier with this Plant Wall Decal (available on instore.sg). Alternatively, place a few lush indoor plants in the nursery to enjoy the benefits nature has to offer.
7. For the precious princess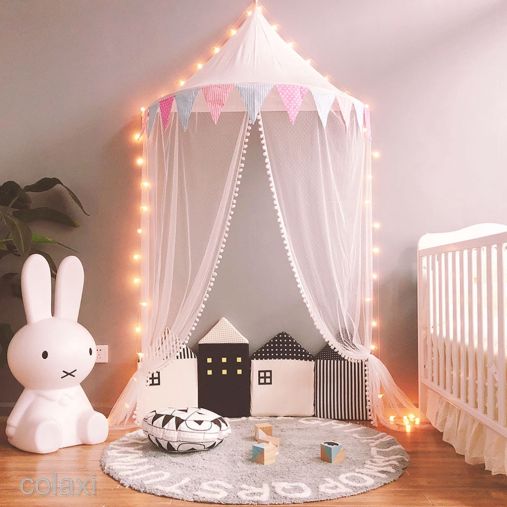 Your baby girl deserves to be treated like royalty! This nursery room idea brings fairytale to life with a pink and whimsical room, fit for the princess. Paint the nursery in shades of pink and keep the other furniture sweet and feminine with floral or gold details. Lay some crown pillows and bring the glamour up a notch with this Princessy Lace Canopy (available on colaxi.sg).
8. For the boho baby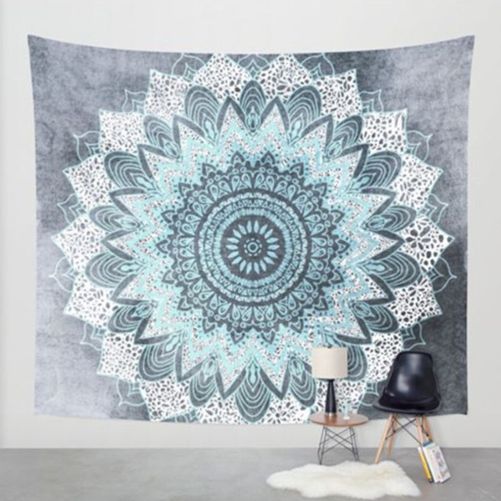 If you and your family identify with the hippie boho culture, why not incorporate it into your baby room decor? This nursery room idea has no defined rules, allowing your creativity to run free! Fill up the empty spaces on the walls with a large bohemian throw — we recommend hanging this Ethereal Bohemian Tapestry (available on sellmore.sg) on the largest wall in the nursery. Complete this liberal baby room decor with a swing chair, where you can rock your baby to sleep during inevitably long nights. 
9. For the Scandi-chic infant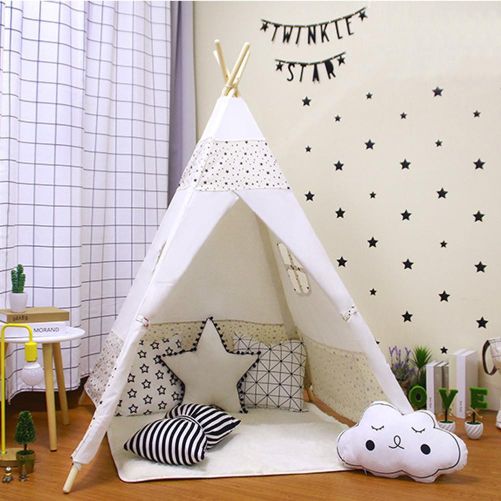 A Scandinavian baby room decor is hard to resist with its simple elegance and woody elements. It'll be easier if the nursery is blessed with lots of natural light. If your nursery is lacking in this department, install ample interior lighting to keep the room well lit. Select furniture that comes in complementing soft hues such as white, cream or brown and keep your nursery decor simple with fabric flags or fairy lights. Don't forget that this design is all about wonder and endless imagination! Add this Kids Tent (available on Cheerful Baby Life) to add a playful touch to the space.
Moms, we hear your expensive milk powder complaints! Sign up for our exclusive Mom's Club and get access to amazing deals for your little ones. If you're a first-time parent, check out these parenting support groups in Singapore and remember to download this ultimate newborn checklist all mothers swear by.
This article was updated on 02-03-2020. Additional research done by Sandrine Ong.
---
New to Shopee? Get $7 off (min. spend $15) with code*: COSYBABY
*TNC Applies. Valid for new users from 12 to 19 Apr 2020 only.