Whether you called them cyber cafes, internet cafes or LAN shops, group visits to these dimly lit hideouts were mandatory for those craving a gaming fix. Players would while away the hours calling out for Tanks and defusing bombs as Counter-Terrorists while enjoying their friends' company! Although we're past the heyday, LAN shops in Singapore remain a fun gathering spot for group gaming. Interested in heading down? Here's our compilation of the best LAN shops in Singapore to visit for a casual gaming session.
LAN shops in Singapore that have stood the test of time 
1. Khakabo – no-frills LAN experience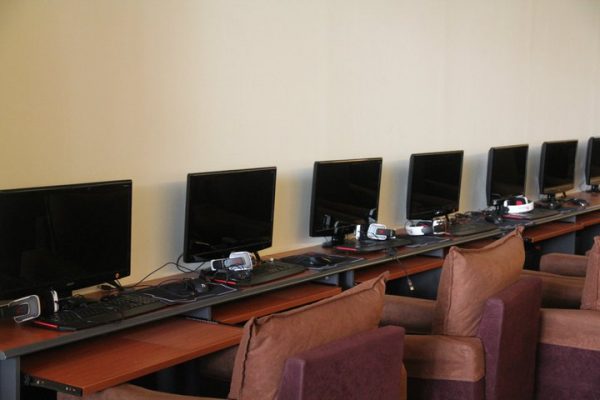 As one of the original LAN shops in Singapore to appear on the scene during the League Of Legends craze, Khakabo has remained an affordable and accessible hangout through the years. While other internet cafes in Singapore provide alternatives like console gaming, Khakabo sticks to its roots to deliver a focused LAN gaming experience without any of these frills. From mechanical gaming keyboards to huge 32-inch monitors, you'll have everything you'll need for a marathon gaming session. If you're on a tight budget, you'll definitely appreciate the flat $2/hour rate! With no package or membership strings attached, there's little wonder why Khakabo is a 24-hour hotspot among students and younger gamers alike.
Address: Burlington Square, 175 Bencoolen Street, #01-58, S(189649)
Opening Hours: Daily, 24 hours
Price: $2/hour
2. Colosseum – familiar LAN gaming haunt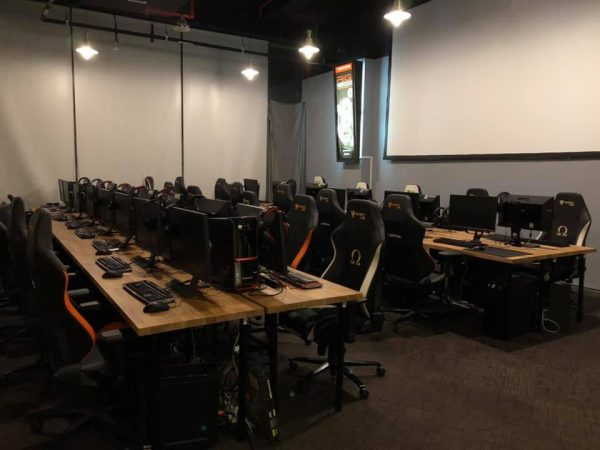 As far as chain internet cafes and LAN shops in Singapore go, few have come close to exceeding Colosseum's reputation this past decade. Their Downtown East outlet remains a bastion for gaming in the east as one of the most popular LAN shops in Singapore! From regularly hosting DOTA 2 related events to updating their software library with the latest titles, Colosseum remains a familiar haunt for gamers looking to relive fond local multiplayer memories.
Address: Downtown East, 1 Pasir Ris Close, #02-342, S(519599)
Opening Hours:
Sun – Thur: 11am – 11pm
Fri – Sat: 11am – 1am
Price: From $2/hour
3. Clique Gaming – LAN gaming and more
Impressed by Clique Gaming's swanky design and chic furniture? Straying from standards set by LAN shops in Singapore, Clique Gaming is an internet cafe in Singapore that has successfully adapted with the times by expanding its offerings. From providing virtual reality booths and billiard tables to selling specialised gaming PC rigs, this swanky internet cafe offers endless variety for those needing more than high-powered computers. We guarantee you'll have a whole day's worth of fun while kicking back in their comfortable sofa seats!
Address: Parklane Shopping Mall, 35 Selegie Road, #B1-16, S(188307)
Opening Hours: Daily, 24 hours
Price: $2/hour
4. Goodspeed Cyber Cafe – neighbourhood LAN gaming experience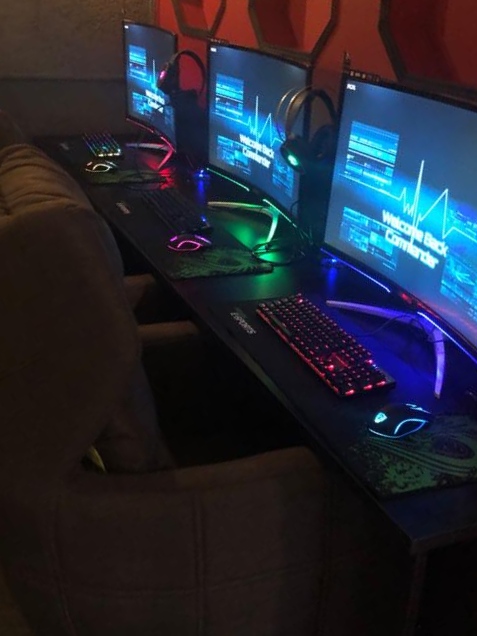 When it comes to old-school LAN shops in Singapore, Goodspeed Cyber Cafe is a spot most gamers in the north are familiar with! Operating since 2001, the place has witnessed the local LAN gaming scene's ebb and flow, serving gamers with countless hours of entertainment over the years. Whether you've splurged on their '$10 for six hours' package or tucked into their legendary instant noodles combo, you'll be glad to know Goodspeed is still going strong to this day. To guarantee user satisfaction, they've upgraded their computers' video cards to meet the graphical rigor of modern games!
Address: Block 710A, Ang Mo Kio Avenue 8, #02-2625, S(561710)
Opening Hours:
Sun – Thur: 11am – 11pm
Fri – Sat: 11am – 1am
Price: $2/hour
Newest LAN shops in Singapore
5. Panda Q Cyber Cafe – RGB PC galore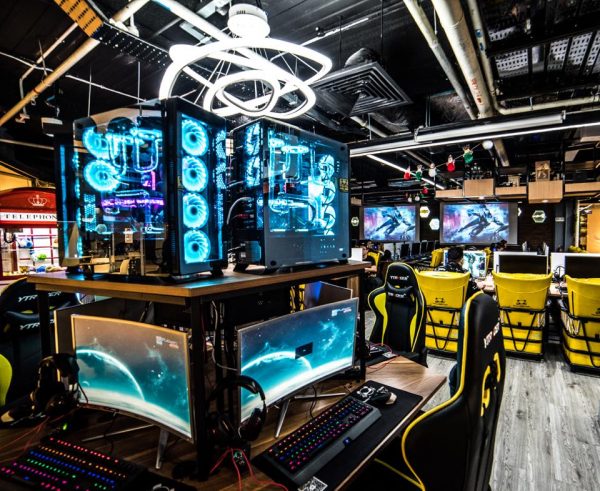 We get it — owning a tricked out desktop can be a hefty investment. From setting aside desk space to ordering the latest computer components, it can certainly be a nightmare if you're new to the world of PC gaming. Thankfully, westies won't need to worry as LAN shops in Singapore like Panda Q Cyber Cafe come readily equipped with plenty of robust computers! From dazzling RGB lighting to blazing-fast processing speeds, our recommendation is to check out their water-cooled PCs (the coloured water makes for a great light show!) if you want to play graphically demanding games.
Address: Junction 10, 1 Woodlands Road, #01-24, S(677899)
Opening Hours: Daily, 12pm – 1am
Price: From $3/hour ($4/hour for water cooled PCs)
6. Bountie Arena – gaming at Singapore's first E-Sports Arena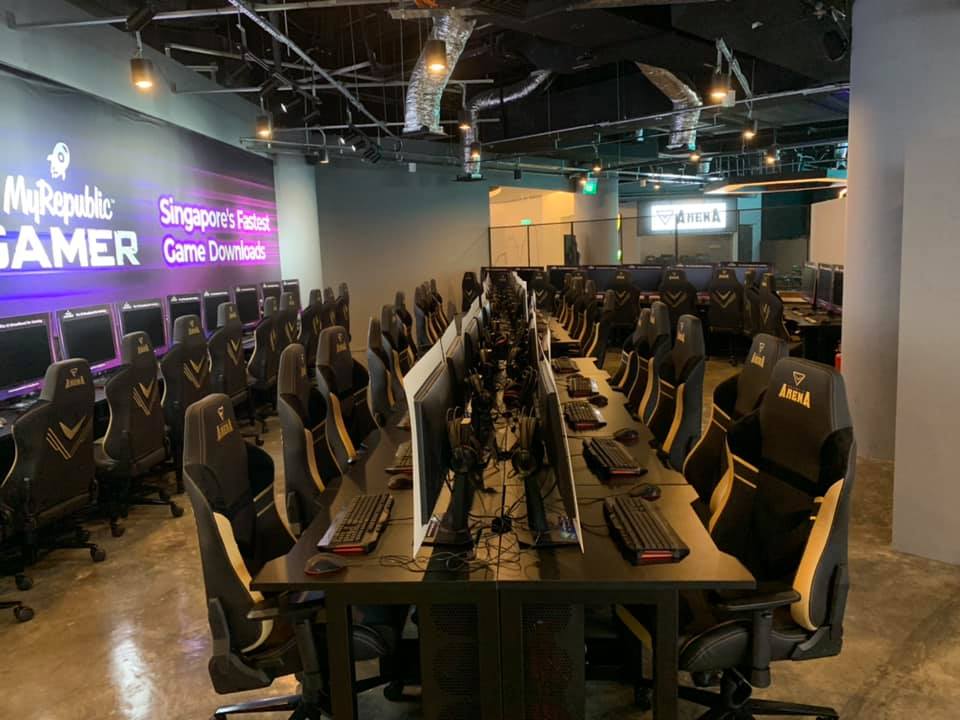 Wonder why the 6600 square feet Bountie Arena is hailed as Singapore's premier E-Sports and gaming lifestyle venue? Packing 112 computers, five darts machines and a console corner into a single location, you'll be overwhelmed with the robust entertainment options available! If you're feeling peckish during a long gaming session, Bountie Arena has you covered with their in-house instant noodles and bubble tea bar! After all, nothing satisfies the hunger pangs better than having Indomie and milk tea by your side as you're gaming with your buddies.
Address: 1 Fusionopolis Way, #B1-06/07/08, S(138632)
Opening Hours:
Mon – Fri: 11am – 11pm
Sat – Sun: 11am – 9pm
Price: $2/hour
7. ChaseFlame E-Sport – private overnight LAN gaming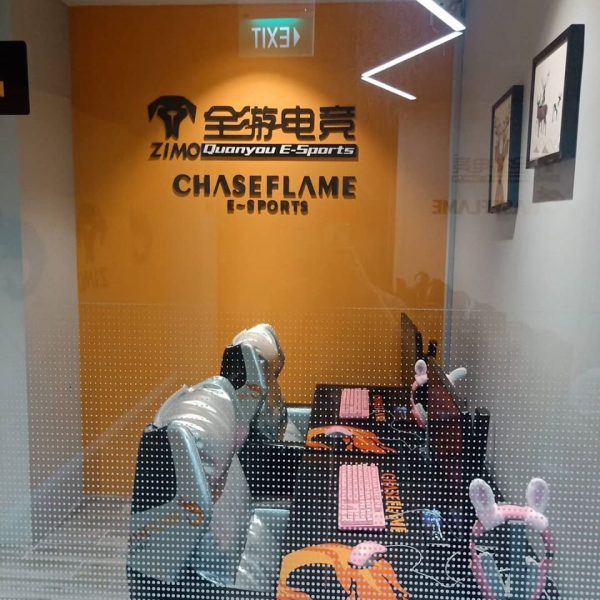 Miss the days of LAN gaming at Bedok's Princess Theatre? Why not take a trip down memory lane by paying ChaseFlame E-Sport a visit! To keep up with competing LAN shops in Singapore, ChaseFlame's computers are decked out with RTX 2080s and 165Hz monitors that guarantee immersive and lag-free gaming. If you're planning on introducing your significant other to LAN gaming, consider ChaseFlame's couple room option! For $40, you'll have overnight access to powerful rigs that'll let you and your partner game privately without worrying about pressure from snobby onlookers.
Address: Bedok Point, 799 New Upper Changi Road, #04-05, S(467351)
Opening Hours: Daily, 24 hours
Price: From $2.5/hour ($2/hour for members)
Action-packed LAN sessions await
Expect nothing but nostalgia and quality gaming when you visit these internet cafes and LAN shops in Singapore! Want to set up your own custom rig? Read up on our complete guide to setting up your gaming desktop! Alternatively, if you're in need of game recommendations, our lists for best horror games and shooting games will be right up your alley.