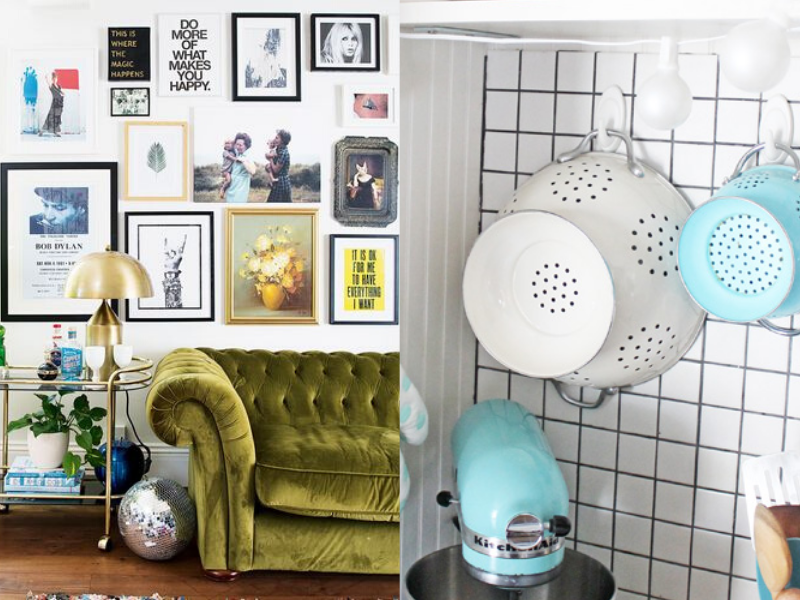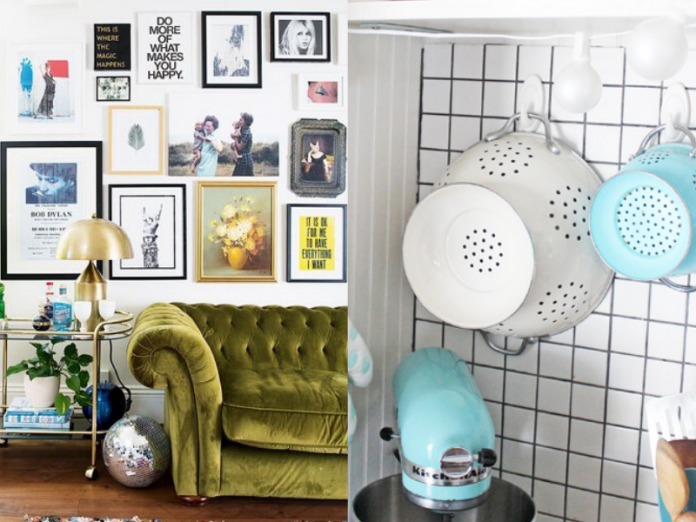 Behold: The simple, removable adhesive hook and humble, unassuming, little sticky strip. These 3M Command hooks are undoubtedly familiar but do we really know the endless functions they can play in our homes? Well we're here to HOOK you up with some sick tricks.
These humble little hooks are in actual fact organising and designing heroes, capable of tidying up everything from kitchen tools to necklace collections while making the daunting task of decorating your house as easy as ABC. This is especially useful in Singapore where every inch of square footage counts; these hooks can make a world of difference in organising your living quarters. Once you learn the tricks, you can really get HOOKED on using them.
1. Toothbrush Holder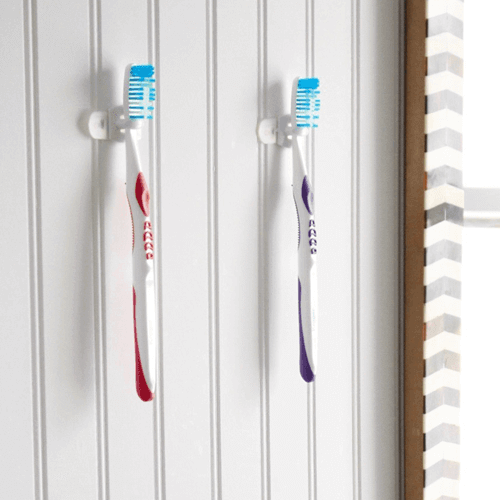 Let's start off with a simple one – the Command hook is a surprisingly good holder! Simply hang the Command hook on its' side to create a holder for your toothbrushes in the bathroom. 
2. Phone/ Tablet Holder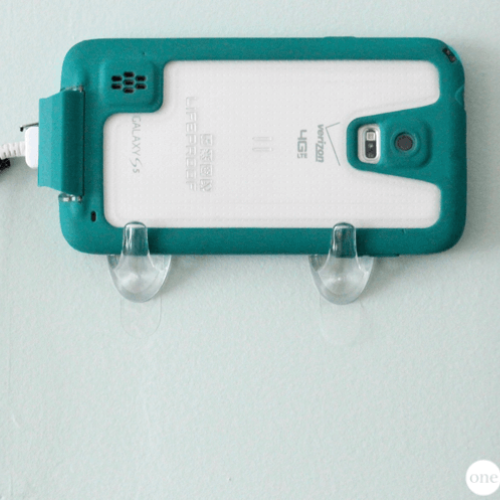 By using two small hooks, you can also create a simple cradle that can hold your phone and even your tablet. This way you can have a simple holder near an outlet while you charge your phone or to hold your tablet in the kitchen for easy reference while cooking.
3. Kitchen Utensil Organiser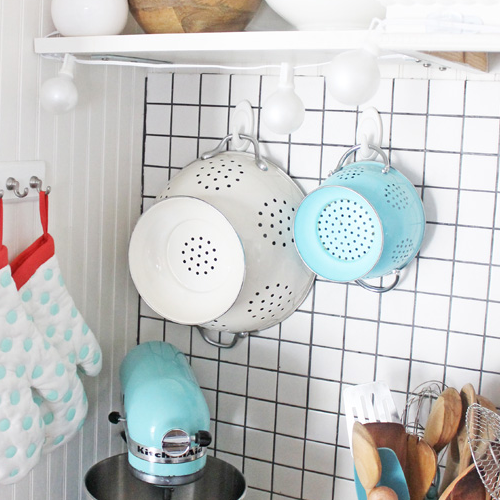 An ingenious way to free up counter space and tidy the kitchen up: Use Command hooks to hold cooking supplies, especially bulky ones like pots and pans. Lids of pots and pans can also be stored on the inside of cabinet doors to save space!
4. Tidy Up Your Brooms and Mops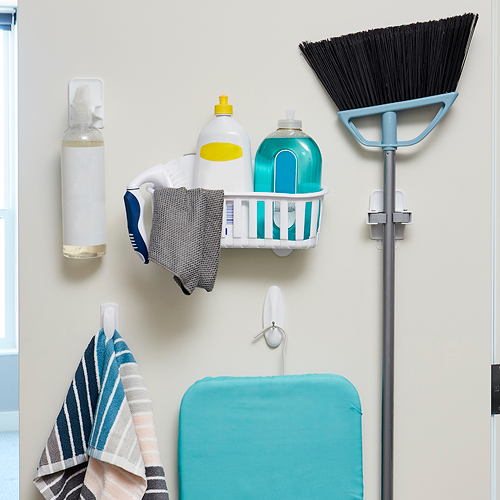 We have heard the phrase "not enough space" used to justify a messy home so many times. When space is limited, the use of vertical space can make a world of difference. Use a hook turned on its side or even a Command Broom Gripper to organise your brooms and mops for easy access.
5. Organise Cords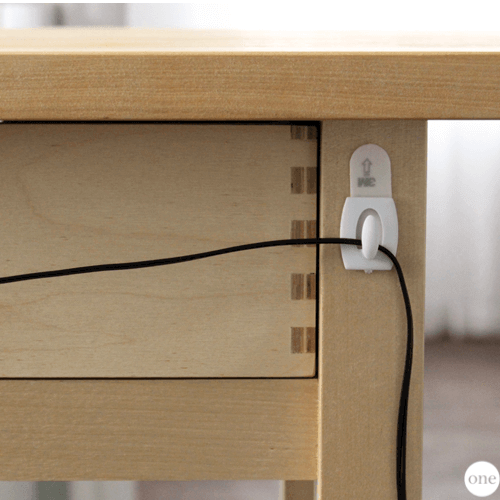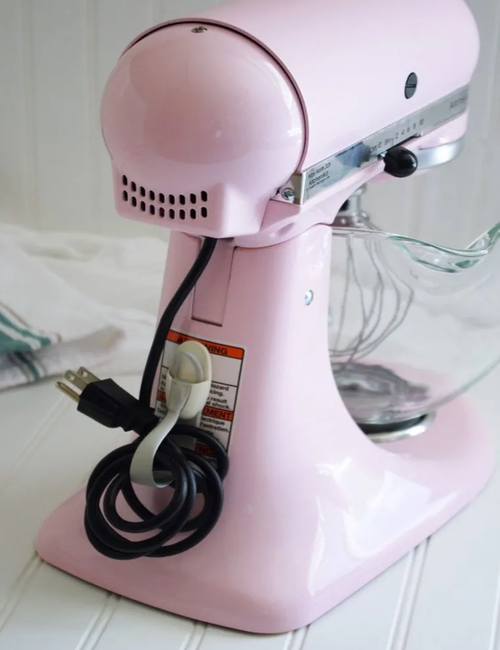 Can't stand those pesky, unruly and hideous cords hanging around your house? 3M Command cord organisers can be used to tackle messy tangled wires. Small to medium sized hooks can also be used to guide the cables of your electronics down the legs of your furniture to hide the cords from view, for a cleaner, more organised look.
6. Free Up Drawer Space In Your Kitchen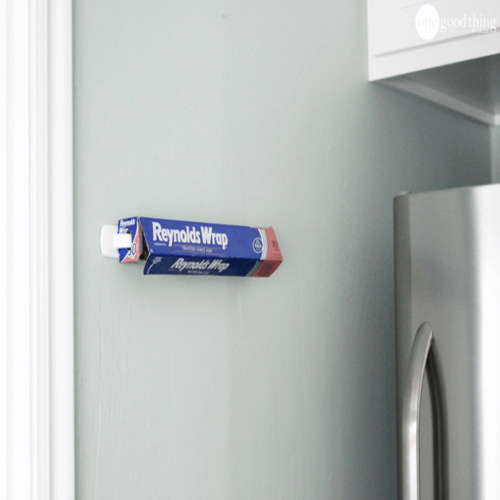 Free up some drawer space whilst keeping everything within reach by using two Command hooks hung on their sides to secure rolls of aluminium foil / cling wrap/ kitchen towels.
 7. Secure Trash Bags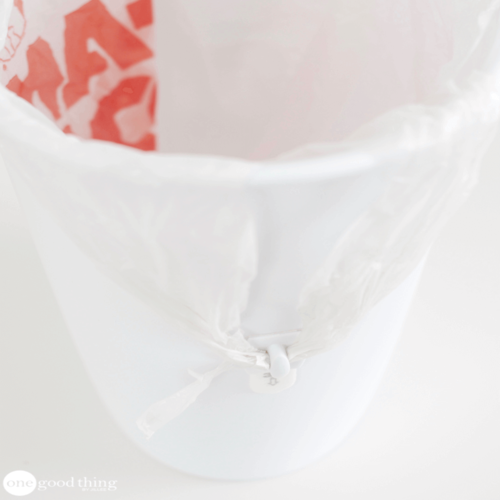 Use a couple of small hooks upside down on the side of your trash bins to secure trash bags (or grocery bags that we all use) and keep them from sliding inside the bin when used.
 8. Secure A Measuring Cup On A Storage Container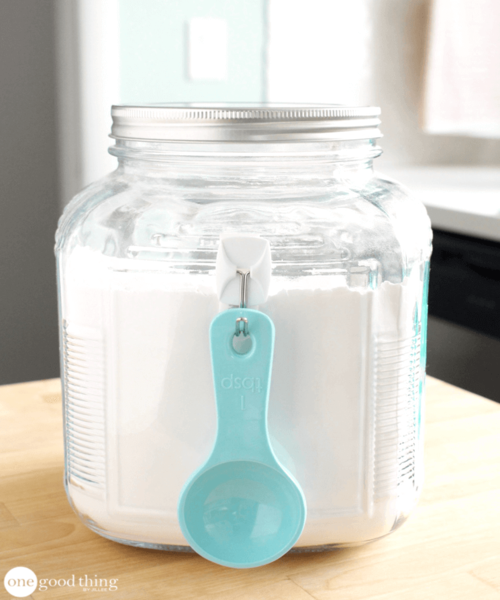 Simply stick a small hook on the side of any dry goods container and you will be able to hang a small measuring spoon or cup on it. This way, you can enjoy the convenience of having it right where you need, whether it is to measure out how much washing detergent or how much coffee powder to use in the morning.
 9. Decorate Your Home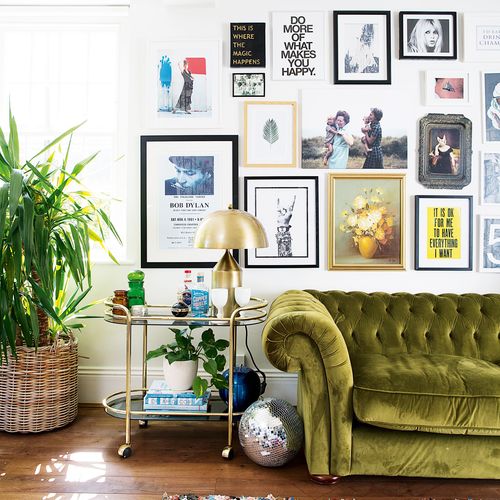 Hesitating to put up photos because of the mess nailing and drilling creates? Well, 3M Command products to the rescue once again! We all know about the classic white command hook, but did you know it also comes in other colours like clear and brushed nickel that will help fit into the aesthetic of any room? Beyond that, 3M also has picture hanging strips as well as wirebacked sawtooth picture hangers that allows you to hang up a whole gallery wall of pictures without worries of damaging your walls. With 3M Command, you can nail it without nailing ?.
10. Hang Curtains Rods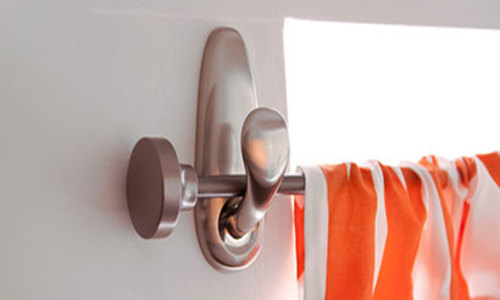 If you stay in a rental room or a dorm room you will understand the pain of holding back on decorating your home or installing certain fixtures, oftentimes due to the drilling involved. Well, 3M command hooks is an easy way to put up a curtain rod without having to damage the walls of your home. All you need is a light rod, curtain hooks,  a curtain and voila!
11. Suspend Flower Pots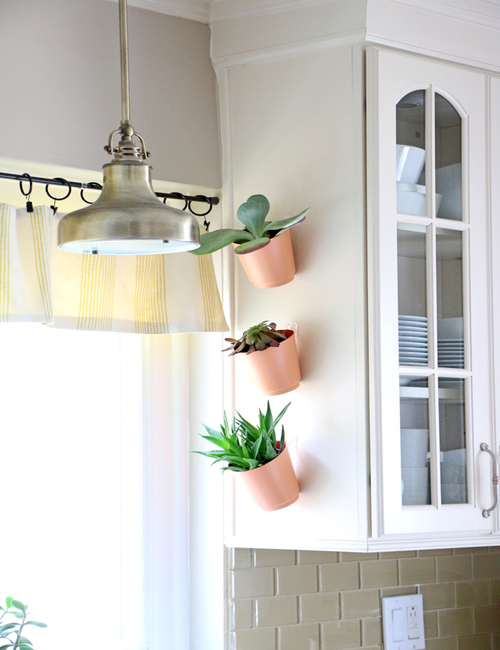 Always wanted to add some greenery into your home but simply can't afford the space? Using 3M Command Hooks is a great way to maximise your counter space and even get your potted plants closer to the sun by suspending them on the walls of your house or even on the sides of your cabinets.
12. Hang Groceries In The Car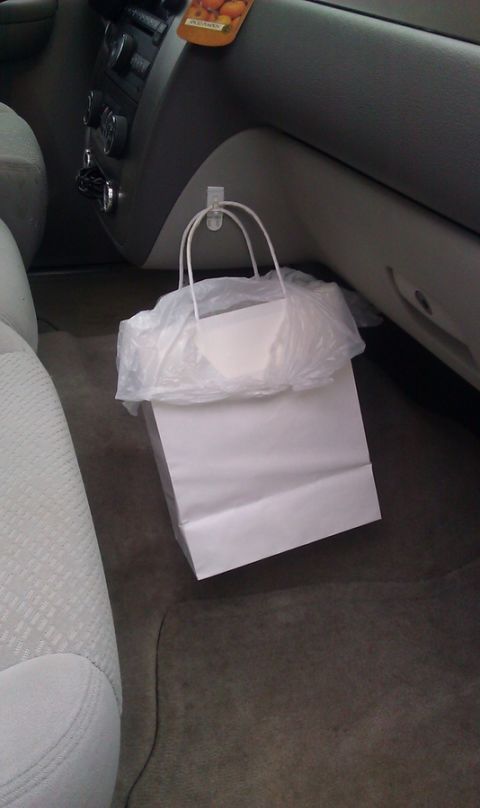 Ever had that situation where you placed your groceries on the floor of your car only to have them all spilling out when you make a right turn? Well, here's a nifty trick for you to try. Attach a Command Hook to the interior of your car to hang your plastic bags and say goodbye to these problems!
13. Key Hooks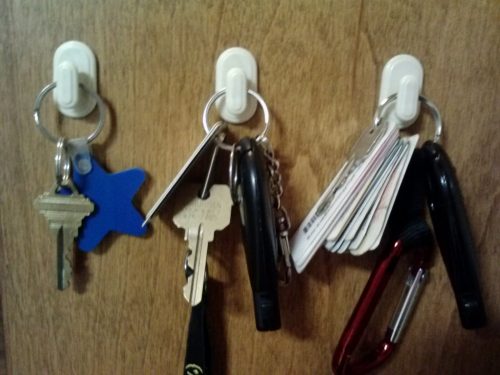 Tired of losing your keys? Try this simple trick out and attach a few Command Hooks beside your door for hanging your keys when you reach home. You will never 'misplace' your keys from now on! 
Aren't these tricks simply off the hook? 3M Command Hooks can truly be organising heroes that are great for so much more than hanging your keys by the door when you know the tricks. Ready to start hooking everything up? Let us know which of these tricks you are going to try out in the comments section below! 
---
New to Shopee? Get $7 off (min. spend $15) with code*: 3MCOMMAND
* TNC Applies. Valid for new users from 19 to 26 July 2020 only.