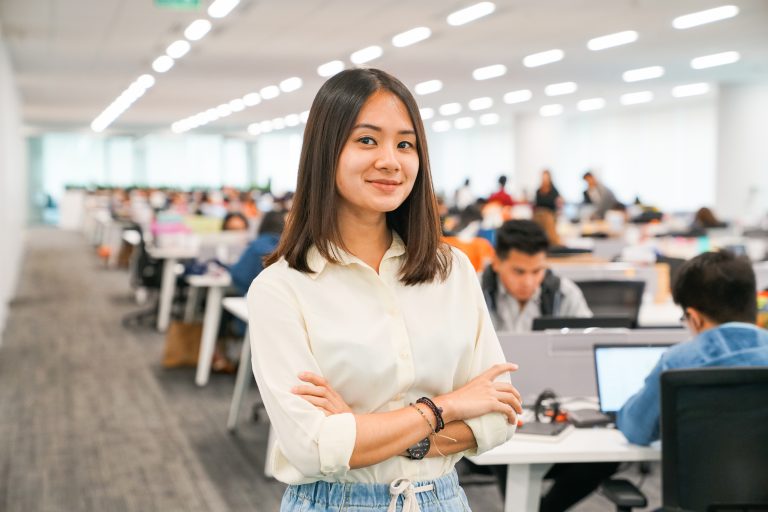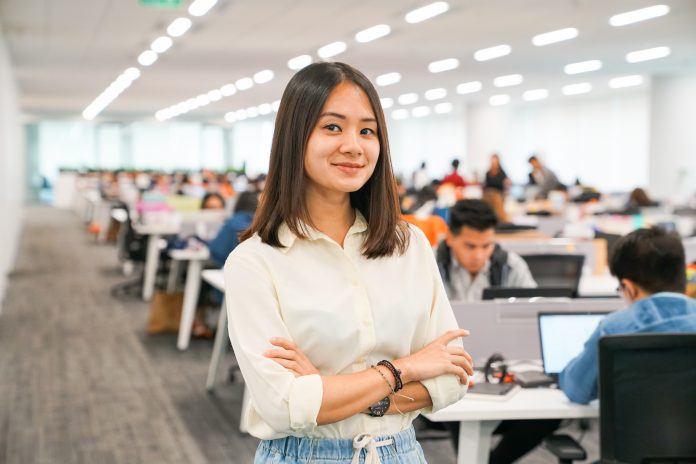 Shopee has no lack of exciting roles. To help you get a better idea of what it's like working in Shopee, here's A Day In The Life Of series. Your career with us is yours to create!
---
I tailed a Business Intelligence Analyst, Nerissa Pamela, based in Shopee Indonesia. She's a sports lover, coffee snob, singer with an angelic voice, charming smile, and palpable positivity. Here you go!
06.00 AM: The boisterous blaring of the alarm clock jars her out of her sound sleep. She turns it off and gropes out of her room to fling open the window. The golden rays of the morning sun fall slanting through her room along with crisp, fresh air. She then stumbles toward the kitchen and drinks a glass of fresh-squeezed orange juice.
06.30 AM: Wearing her lilac yoga pants and a draped crocheted sweater over her white T-Shirt, she puts on her ivory blouse and ripped jeans for work on the bag. One step, two-step, out the door, she goes!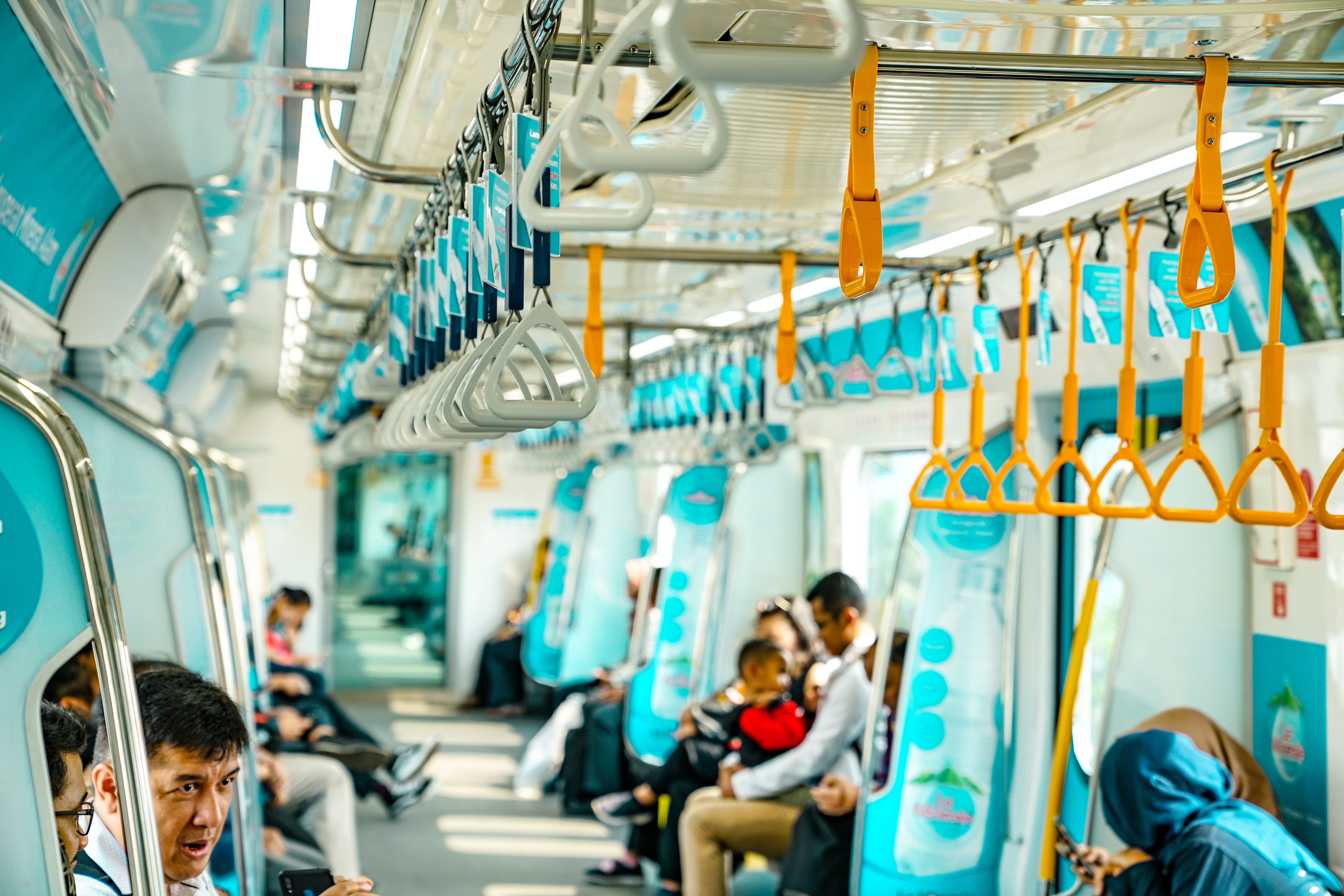 06.30 AM: Settling into a seat on the MRT from Bundaran HI to Istora Mandiri (Yes, Jakarta finally now has its own MRT!), she pulls her earphone out and listens to Frank Sinatra's "It Might As Well Be Spring" that washes over her body and soul, filling them up with a sense of calm and lightness.
07.00 AM: Nerissa meets a 'frolleague' who is also her morning yoga buddy, and finally hit the yoga mat together to jolt themselves awake with more energy. A deep inhale for a count of four, a deep long exhale for a count of four…
07.45 AM: After a sweaty yoga class, she walks leisurely to the shower. While feeling enthralled as the warm water cascading down her body, she turns her phone on to play music and starts singing along. A little practice for her singing performance next week!
08.45 AM: Grilled chicken salad wrap? Banana smoothies and berry parfait? Crunchy quinoa pancakes? She muses over the food menu and finally picks whole-wheat muffin topped with avocado and mustard for her brekkie in a restaurant along Senopati Street.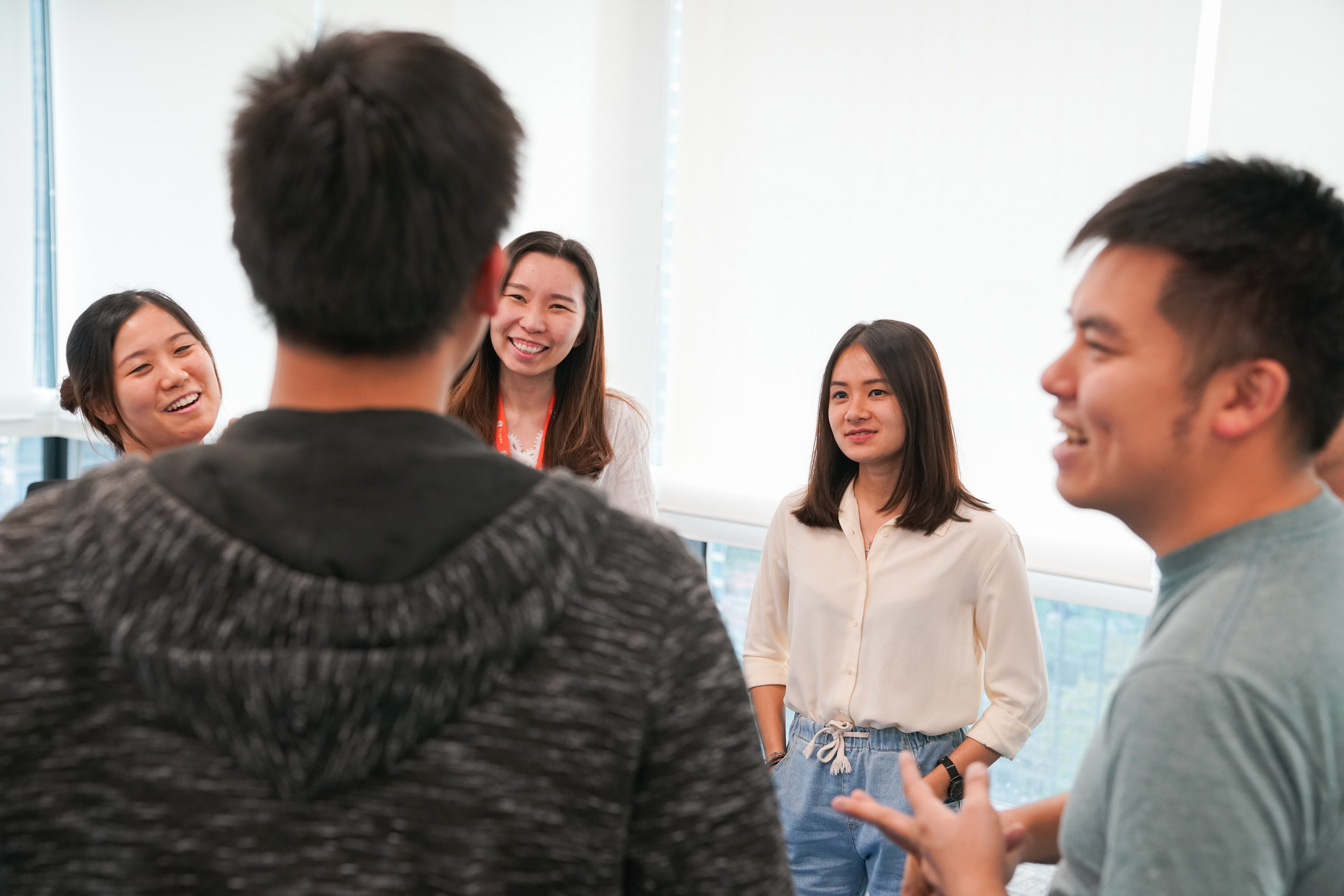 09.30 AM: Arriving at the office, Nerissa greets her team and gets ready for a daily standup. This is some kind of ritual in her team where each of the team members updates their own plan of the day. One.. Two.. Three.. Now it's her turn to speak and it turns out that she needs to plan a lot of things for the upcoming campaigns.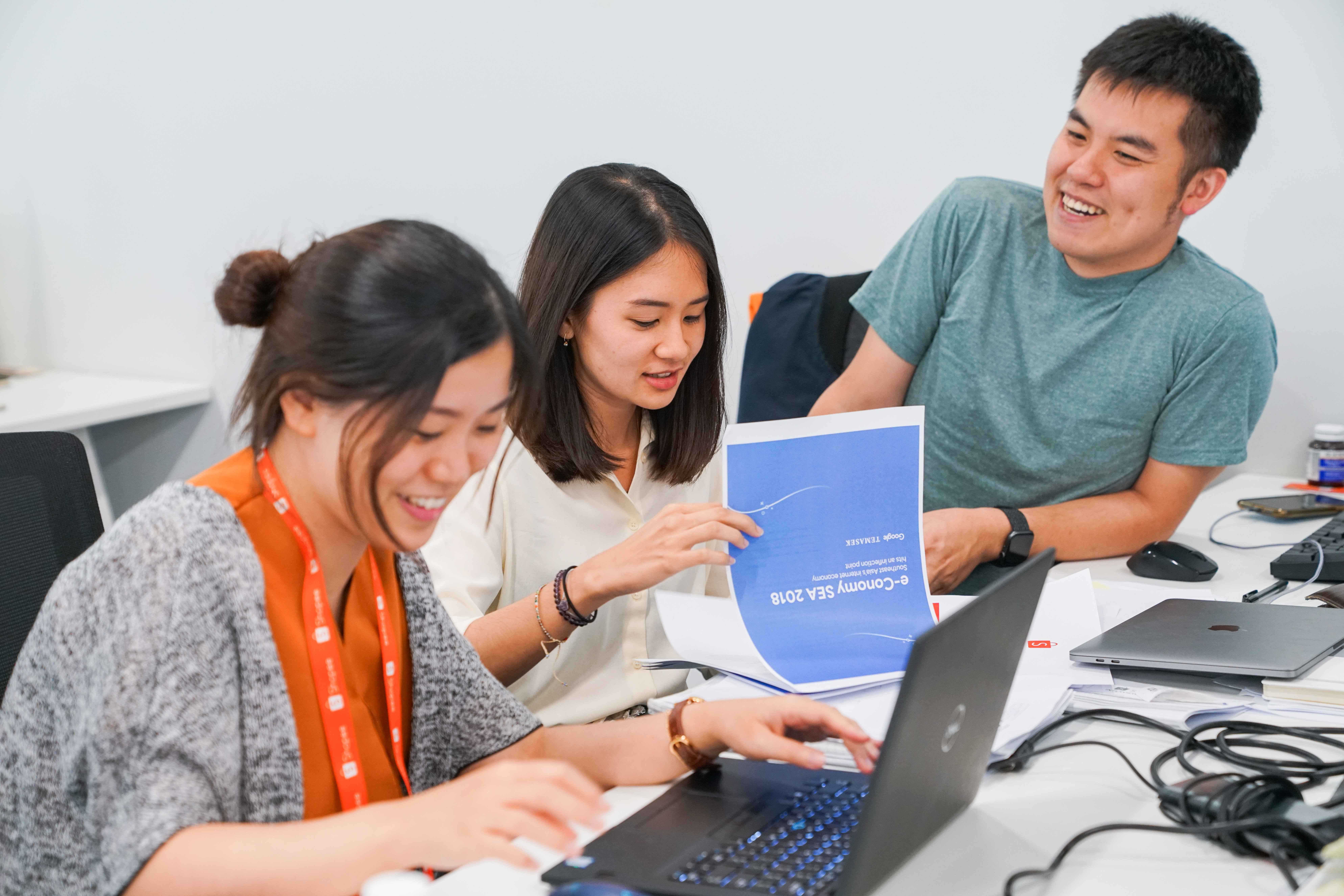 09.45 AM:  She and her team get to work. She has to schedule the cashback plan, set the scheme, and calculate the budget. She gives a call to one of the Marketing Team through Seatalk to get the latest campaign calendar and opens the Lumos, a platform to convert data to insights, to check on the historical cashback cost for the benchmark. 
11.30 AM: Her phone beeps as there's a calendar notification pops up. The meeting starts in 10 minutes. She has a conference call with the Regional Product Team to roll out the orders and GMV monitoring dashboard for Category Managers to oversee their performance during the upcoming big campaigns.
12.30 AM: Her stomach growls in hunger. She is drooling over Indonesian food and she decides to queue for a free hot buffet lunch in the office and picks one of today's menus. Her lunch today is lemongrass fragrant rice with typical Indonesian side dishes, pepes ikan and smoked tuna fish. A humdrum pisang ijo is also served on the table to satisfy her sweet tooth. Just like many other mammals, we are born with inherited preferment for sweet-tasting foods, no?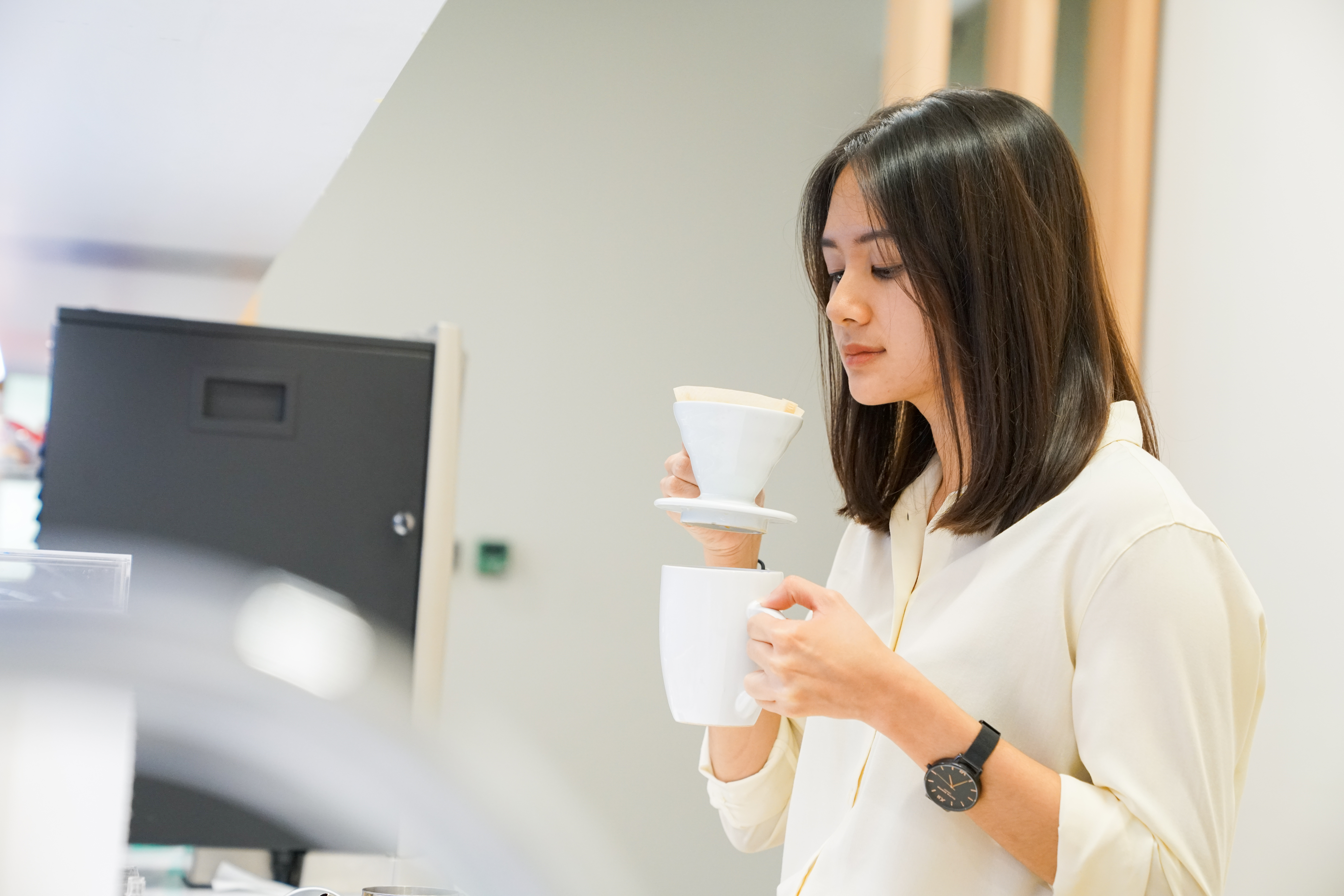 01.15 PM: The mid-afternoon slump kicks in. Coffee seems to be a good idea to block her adenosine and keep her eyes wide open. Nerissa stumbles into the kitchen and makes her own coffee. Guess what, she and her team bought their own coffee beans, grinder, and coffee dripper! For her, to get a good cup of coffee with rich, nuanced aroma, she needs to grind the coffee beans by her own self prior to brewing. She takes a long, slow sip of the cup of coffee and enjoys it to the last drop.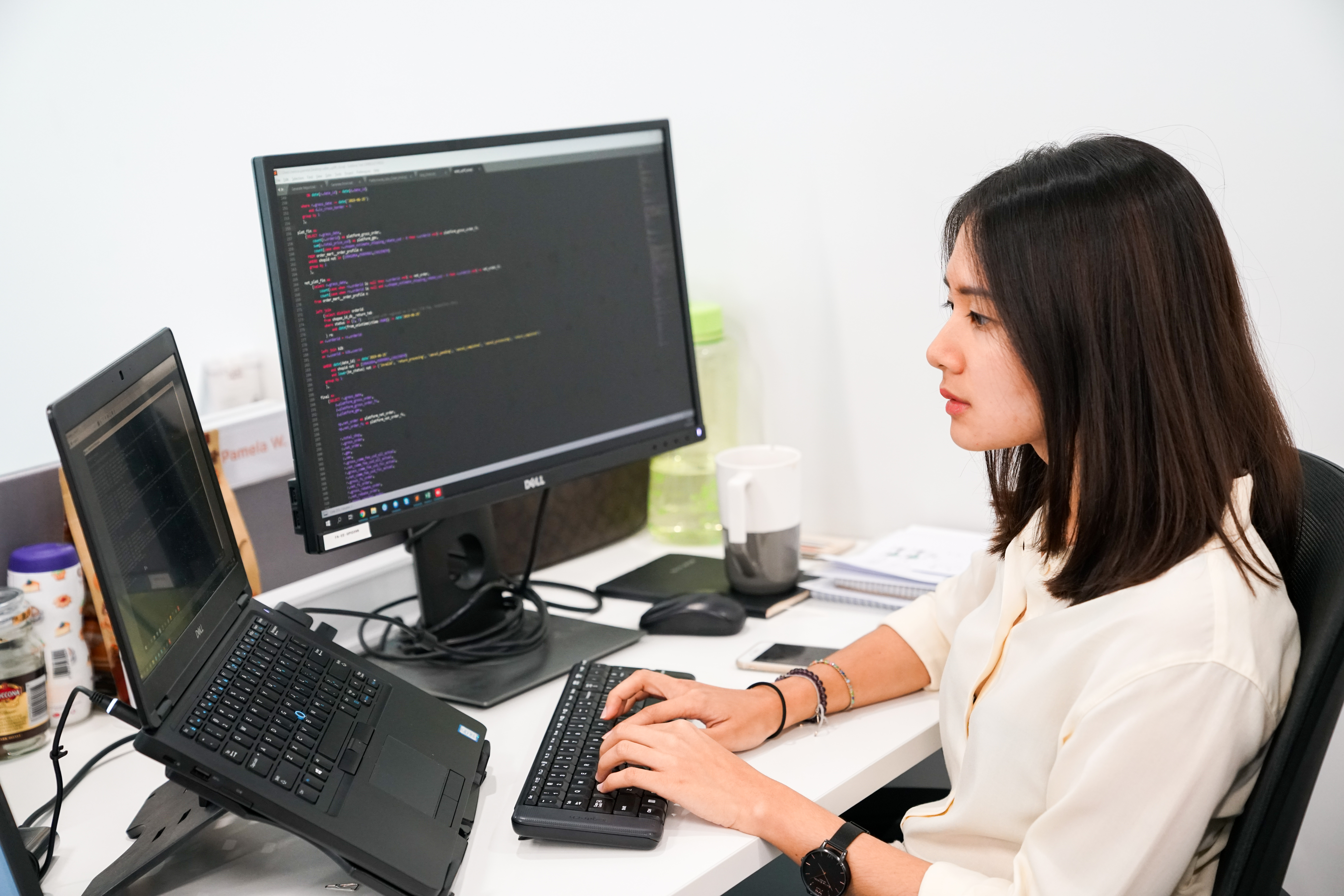 01.30 PM: Now it's time to code! Nerissa arranges herself in front of her computer screen and starts to build the code for the monitoring of the upcoming initiatives for sellers. She gets to work.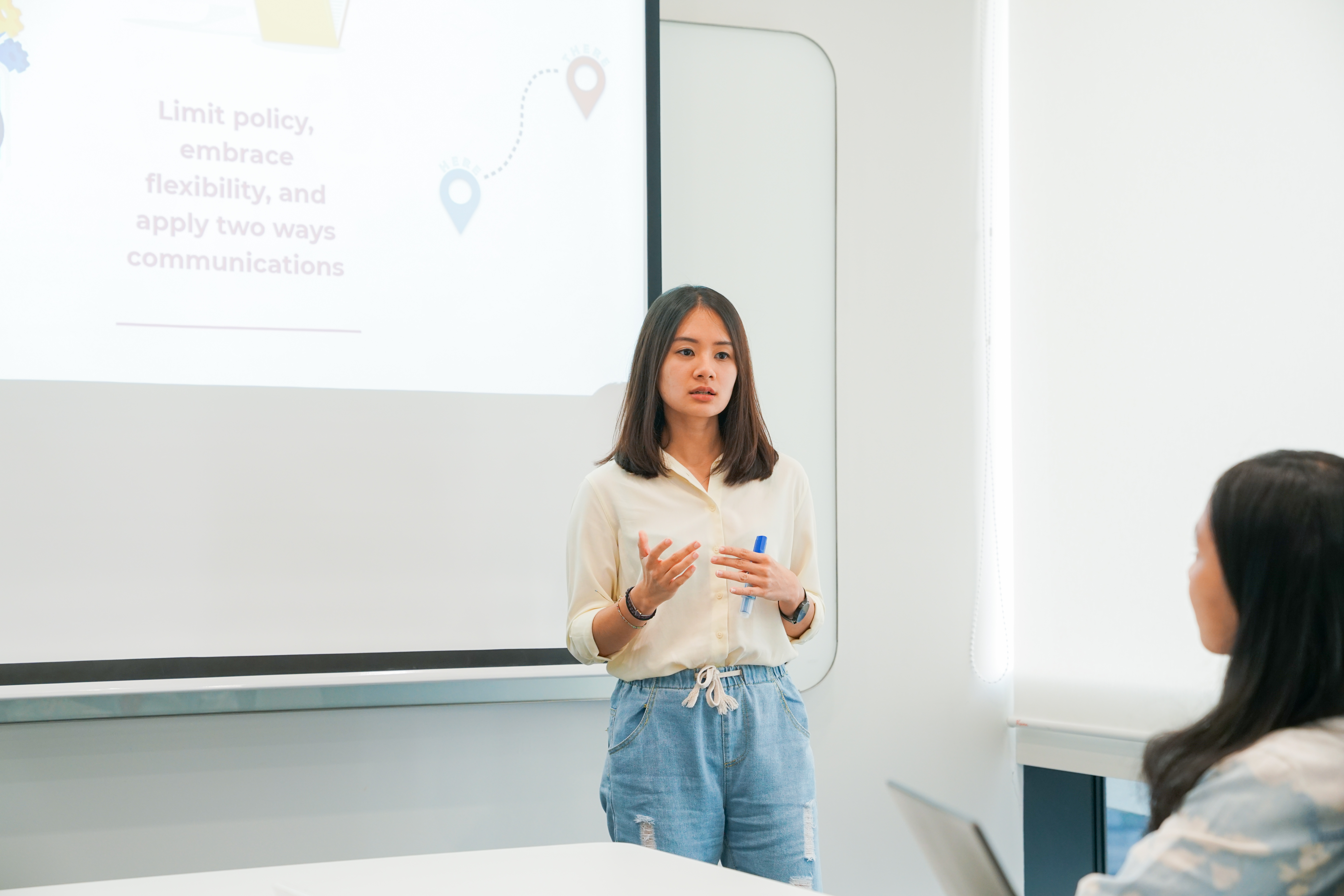 03.00 PM: She's slightly flustered but still vigorous and full of energy. She begins setting up her laptop in a meeting room. Now is a meeting with the Business Development Team on targeting more and more sellers for the initiative in which she believes that it has been generating sizeable orders and GMV uplift.
05.00 PM: Turns out, the A/B testing for Customer Relationship Management is about to start tomorrow. Thus, she has to send the A30 user lists to the Communication Team so that they can start sending the PN (Push Notification).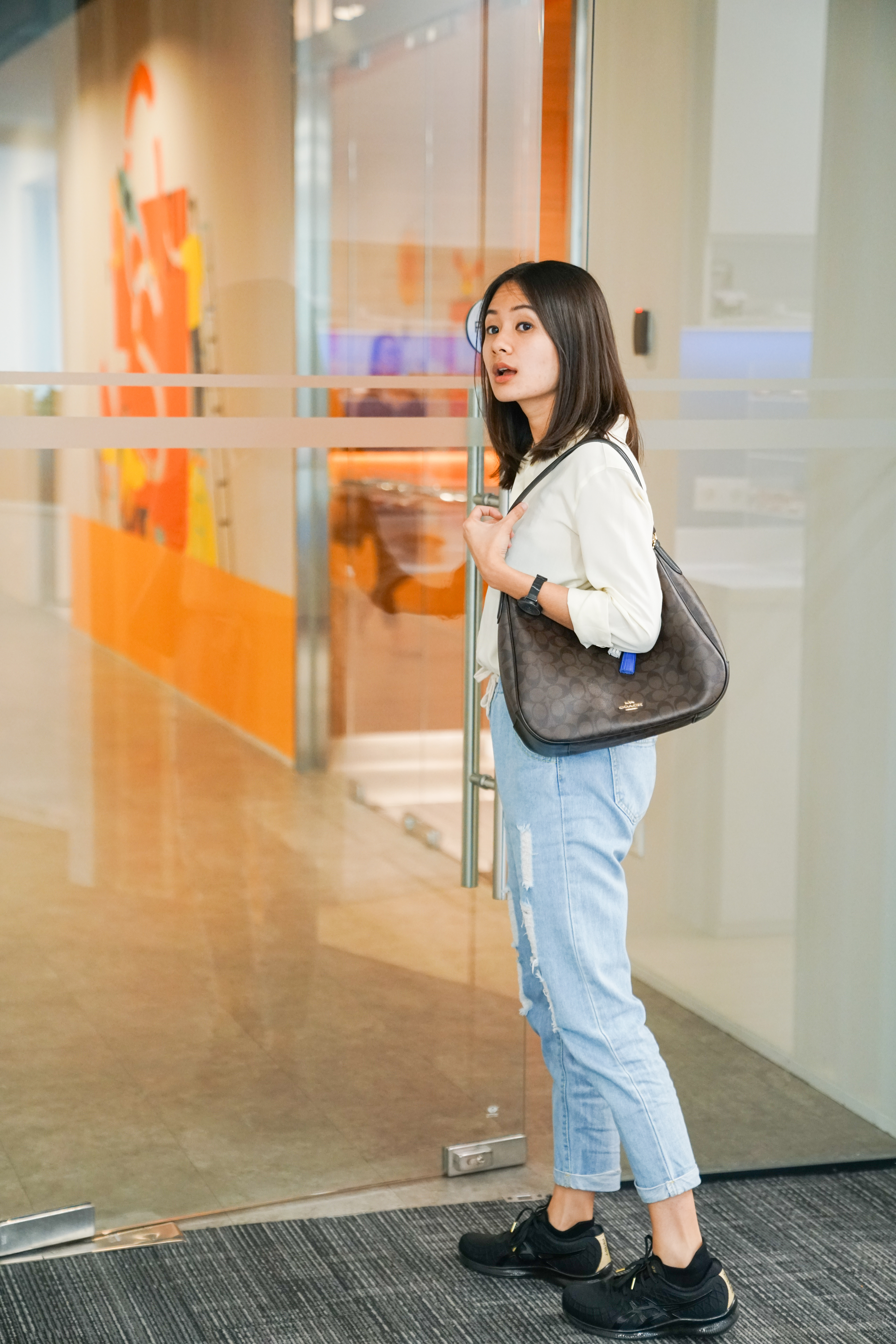 06.45 PM: Time to go home! Instead of going directly home, she makes her way to an Italian restaurant as she will be catching up with her former college friends. The restaurant is quite full, but the ambience makes her joyful.
08.30 PM: On the way home, she grins while looking down at her phone screen as she is scrolling down an overwhelming amount of offspring's photos on her Instagram feeds. 
09.00 PM: After a long, fruitful day, she takes a shower. She snuggles up in bed while watching an episode of her favourite Netflix shows, Stranger Things. For her, watching movies has always been her own perfect remedy to rest her body and soul, and to wind down for the night.
Thank you, Nerissa, for letting us know your daily activities as a Business Intelligence Analyst. 
---
Follow the #ShopeeInsider and #lifeatshopee hashtags on LinkedIn for more features like this. If you'd like to be part of Shopee's Business Intelligence team, find out more here!