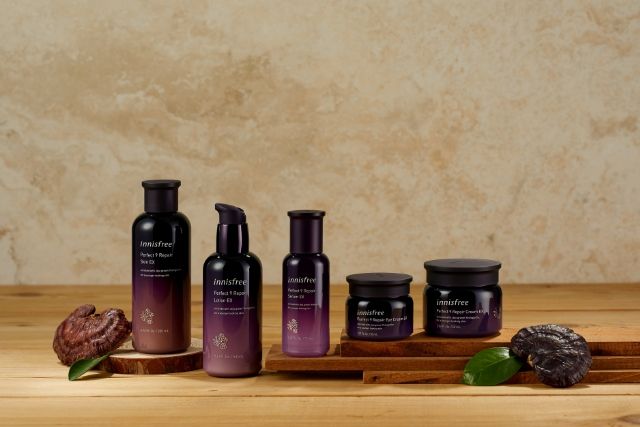 Did you know that you should be incorporating anti-ageing products into your everyday routine as soon as you reach your early 20s? Research has also shown that the earlier you start using these products, the less likely you'll develop unwanted wrinkles and lines. Even if you're already past this age, it's okay because it's better late than never, right? Here's our list of recommended and super affordable anti-ageing products from Innisfree:
Psst, if you're not that old yet (good for you), here are some other highly-raved Innisfree products by Singaporeans!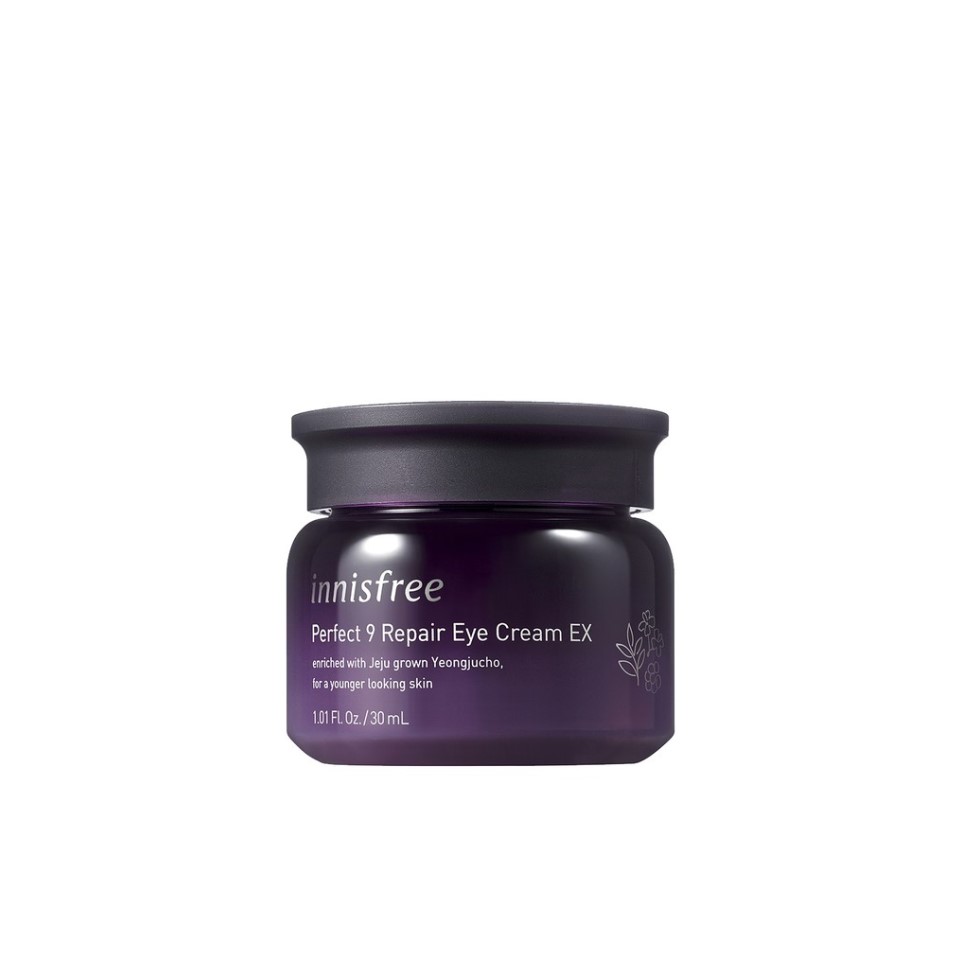 Words cannot express how crucial eye creams are to the entire anti-ageing skincare regime. Do not belittle this important part of the routine because religiously applying cream to the undereye area and eyelids can not only help to moisturise but also prevent unwanted wrinkles. The undereye area is also extremely delicate so you'll want to invest in a good eye cream like this. This balm-like eye cream infused with Lingzhi mushroom from Jeju Island is quickly absorbed into your skin to hydrate and nourish, giving your softer and smoother-looking skin. On top of this, this Innisfree Perfect 9 Repair Eye Cream also helps to brighten the area around your eye, giving you a more refreshed and lively look.
How to use:
Apply sparingly to the entire eye area with fingertips. Recommended to use the fourth finger for more gentle application.
Promising review: "Using the Innisfree Perfect 9 Repair Eye Cream for three weeks, I observed noticeable benefits for dryness, flakiness and darkness with some improvement in firmness also. This is definitely one of the best eye creams I have tried and will take great pleasure in using it all up. The only thing that might stop me from repurchasing is the desire to trial more!" – Clayandessence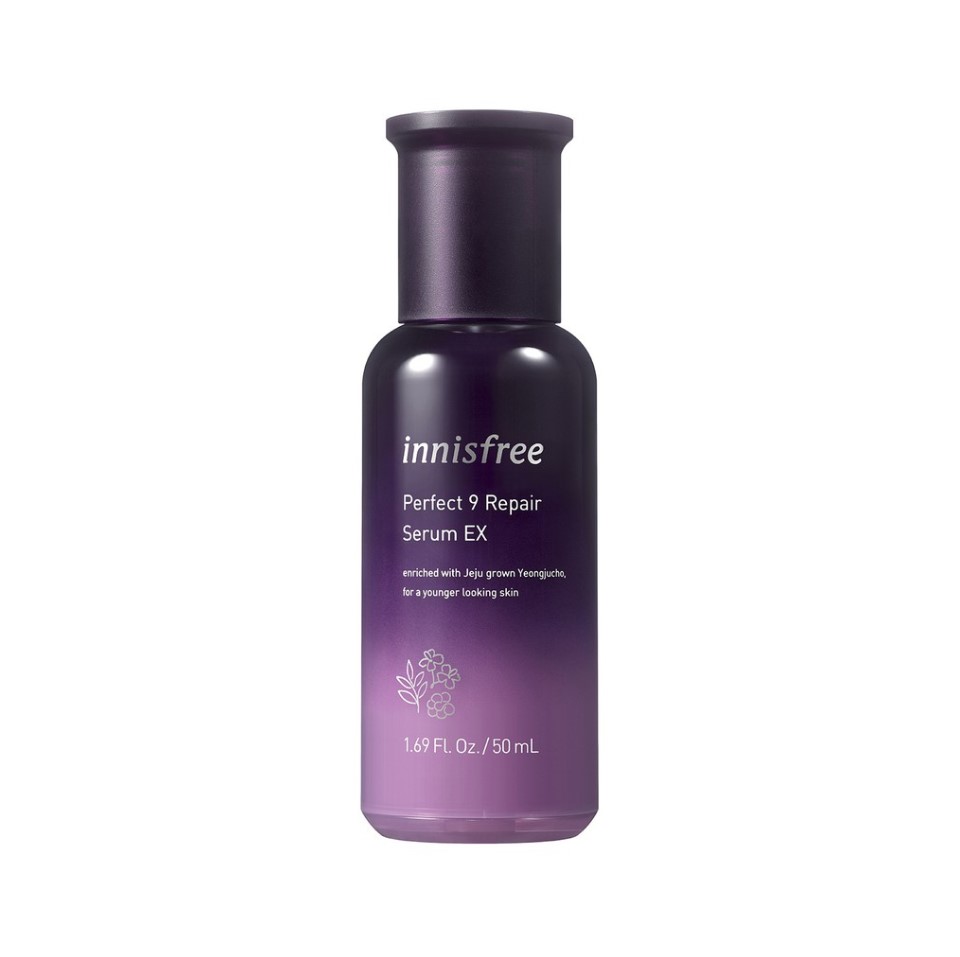 Do you use a serum as part of your skincare routine? Well, if you aren't incorporating it into your whole routine, you might want to do so starting today. Applying a serum right after your lotion and before your cream is crucial to not only hydrate but moisturise your skin. And this anti-ageing serum does more than just that! Containing 9 active ingredients from the Jeju elixir complex™, this anti-ageing serum from Innisfree Perfect 9 Repair line enhances your skin's texture, helping to prevent wrinkles and whiten your skin at the same time.
How to use:
Apply 2-3 pumps evenly to face and neck after emulsion, and pat for better absorption. 
Promising review: "I wasn't sure about getting the serum but I'm so glad I did! Once I became a fan of the cream and lotion, I wanted to try the serum too – it's a perfect lightweight texture, and as I've added to the perfect 9 repair line, my skin is looking gradually better and better. Thank you Innisfree!" – Ashley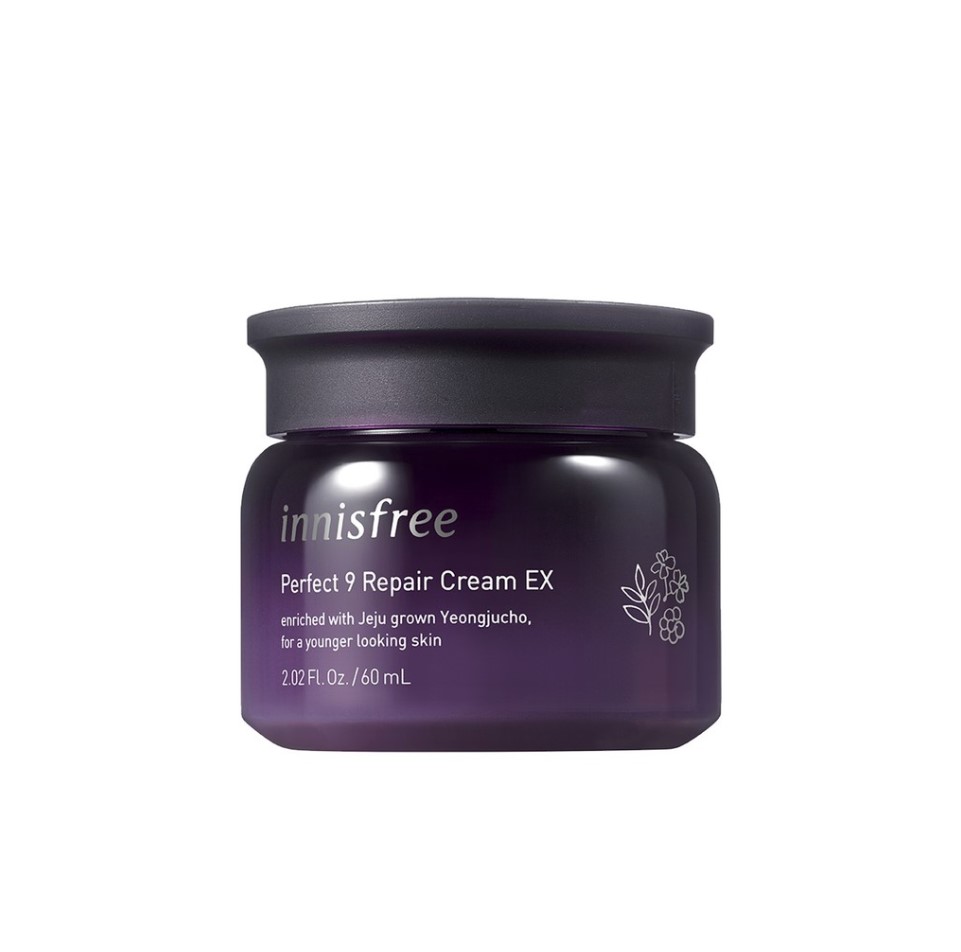 If you're looking for the perfect cream to seal everything into place as the last step of your skincare routine, you'd need to bag the Repair Cream EX that's also part of the Innisfree Perfect 9 line. This intensive repair cream from Innisfree contains the same 9 active ingredients from the Jeju elixir complex™ and is excellent in targeting the typical ageing problems such as dryness, wrinkles, flakiness, darkening, blemishes, enlarged pores, and reduced skin elasticity. 
How to use:
Apply an appropriate amount thoroughly onto the face and neck, then gently smooth for better absorption 
Promising review: "This perfect repair cream from Innisfree is a thick cream which is supposed to be very hydrating without being sticky or tacky. I have been using this since last one month and I am head-over-heels in love with this cream. It is an intensely hydrating cream and it gets absorbed instantly without being sticky" – Makeupandbeauty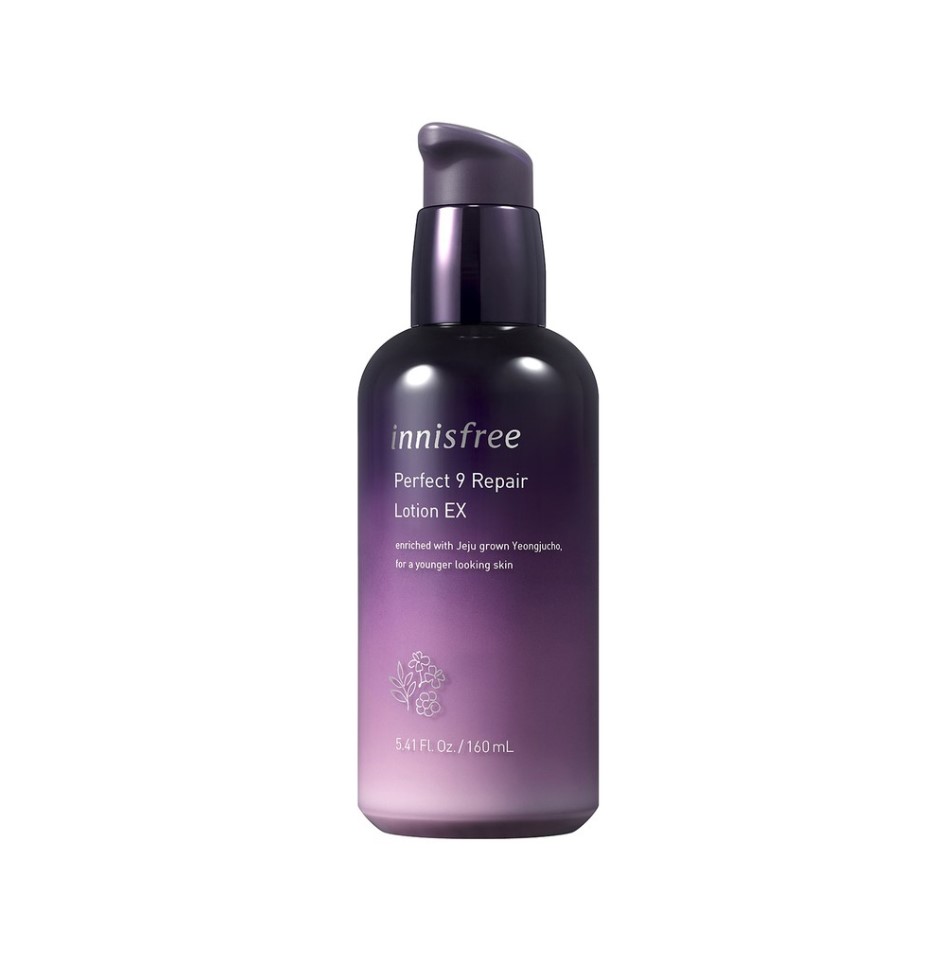 Slightly less dense as compared to the cream or serum, the Innisfree Perfect 9 Repair Lotion is perfect if you have combination to oily skin. It also works great as the last step in your morning routine as it provides your skin with much-needed hydration, brightens your skin, while maintaining keeping the oil levels in your skin balanced. The bottle also comes with a pump, making it more convenient and hygienic. 
How to use:
Apply an appropriate amount onto thoroughly cleansed face and neck then gently smooth for better absorption.
Promising review: "I use this every morning for just a simple daily routine without the serum and night cream. Its moisturising and not too oily great for combination skin. Doesn't have a strong scent and the consistency is light kind of like a thin lotion. I didn't break out when I used this which usually happens when I change skincare products." – Jeanette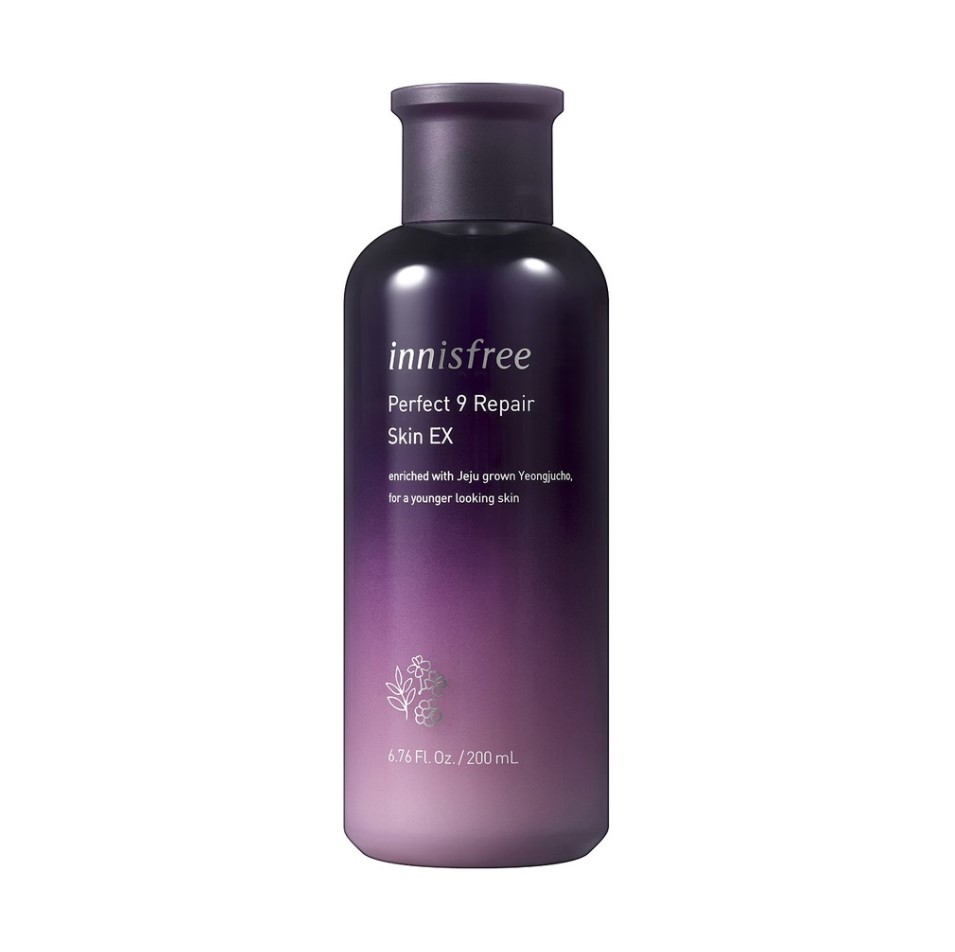 This is essentially a face toner (i.e. the very first step of your skincare routine, after the cleansing of course). Being part of the same Innisfree Perfect 9 Repair line, this floral-scented toner also contains 9 active ingredients from the Jeju elixir complex™, and helps to prevent wrinkles and keeps your skin clear and bright. Unlike other toners, the Innisfree Perfect 9 Repair Skin EX is more opaque in colour and has a thicker consistency. But, do not be put off by this thicker consistency though because the liquid still spreads easily and absorbs well into the skin.
How to use:
Apply over face and neck after cleansing, then gently pat for better absorption. 
Promising review: "In terms of effects, this toner nicely dampens/moisturises the face in preparation for my serum. The scent is lovely and every time I use it, I feel like I am at some high-end spa getting a facial." – Cosmeperks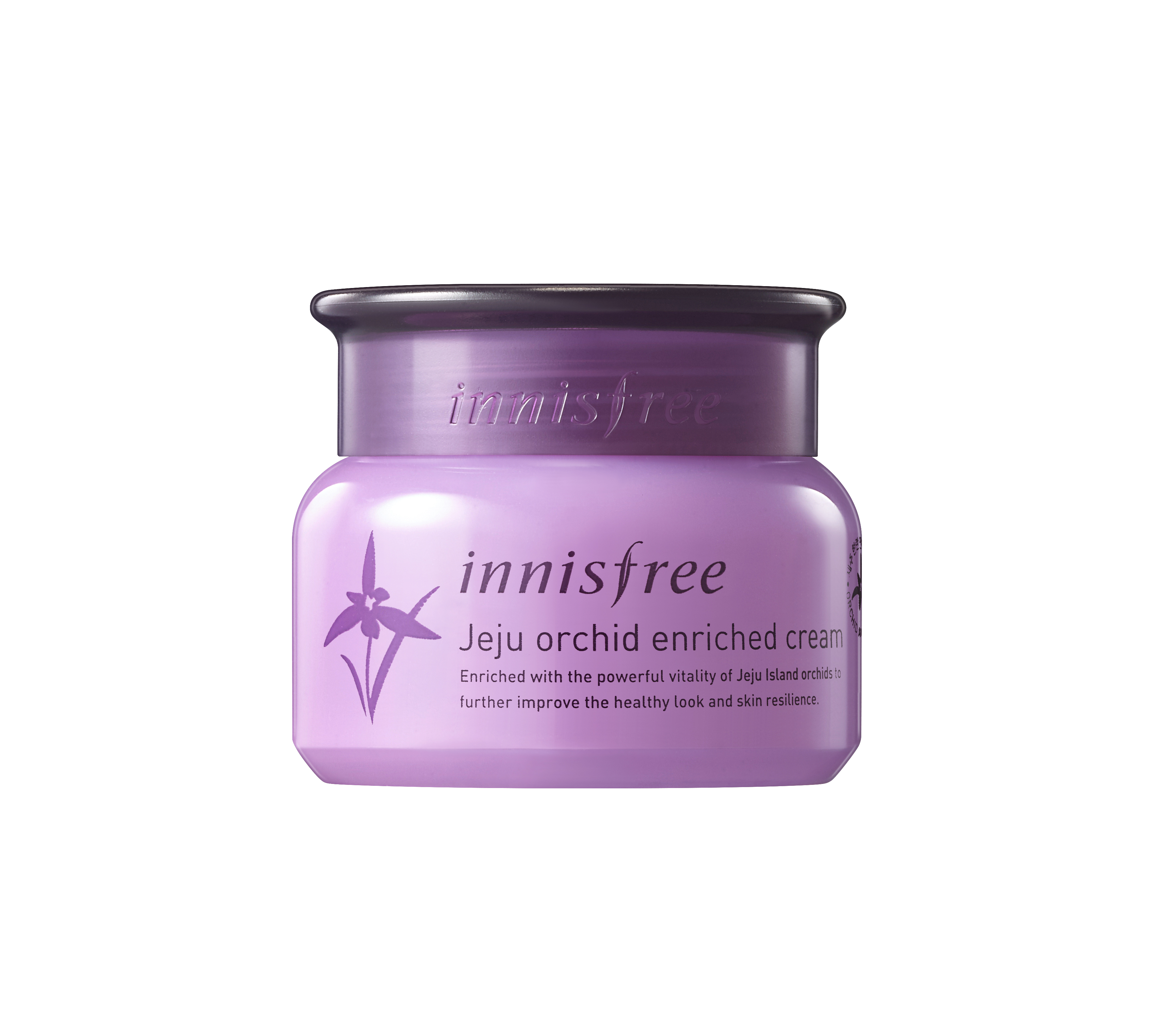 If the Innisfree Perfect 9 series' price tag is a little too hefty, you can try out their Orchid series instead. At a more affordable price, this anti-ageing cream from Innisfree is made with Jeju orchids to give you younger and healthier-looking skin. Specifically made with Precious Orchid Elixir™, this superior antioxidant ingredient extracted right from Jeju orchids gives you not just firmer skin, but also glowing and radiant skin. If you're looking to maintain the chouk-chouk skin, this is where you should start!
How to use:
After cleansing, in the cream stage, take an amount of the cream and gently spread it on your face and neck. Lightly pat the area to help it sink into your skin Re-apply lightly for very dry skin.
Promising review: "My skin feels hydrated and looks younger after applying at night." – Ch B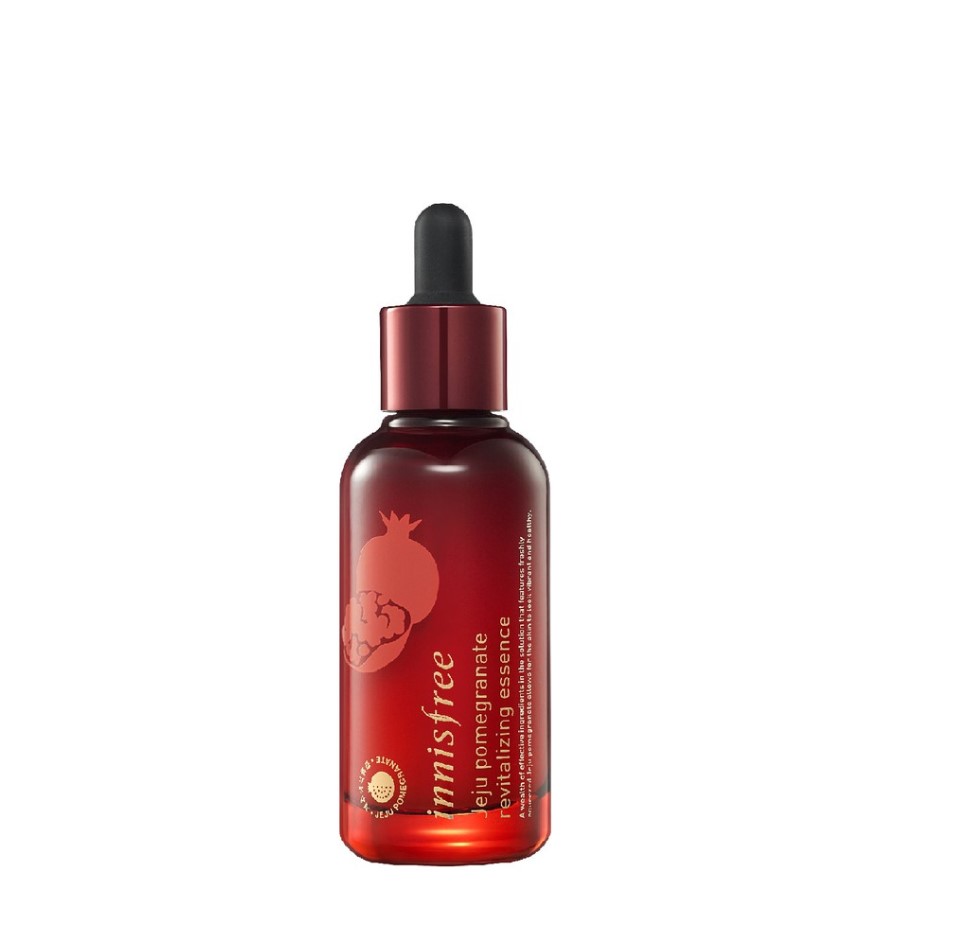 Did you know that pomegranate is a fruit that is referenced as a symbol of fertility, good health and even wealth in religion and Greek mythology? Because of all it's many benefits, it is also commonly referred to as the "Superfruit of Beauty". And applying an essence from Innisfree that's infused with fresh superfruits from Jeju (that only grows using pure water and naturally fertilised soil) will surely give your skin vitality, energy and a healthy glowing complexion, helping you achieve the best skin ever.
How to use:
Release an appropriate amount onto your hand, and apply evenly onto your face and neck. Gently pat for better absorption.
Promising review: "It is very absorbent and more importantly, it doesn't leave a sticky feeling on face. Superb! Love the texture and smell!" – Cher T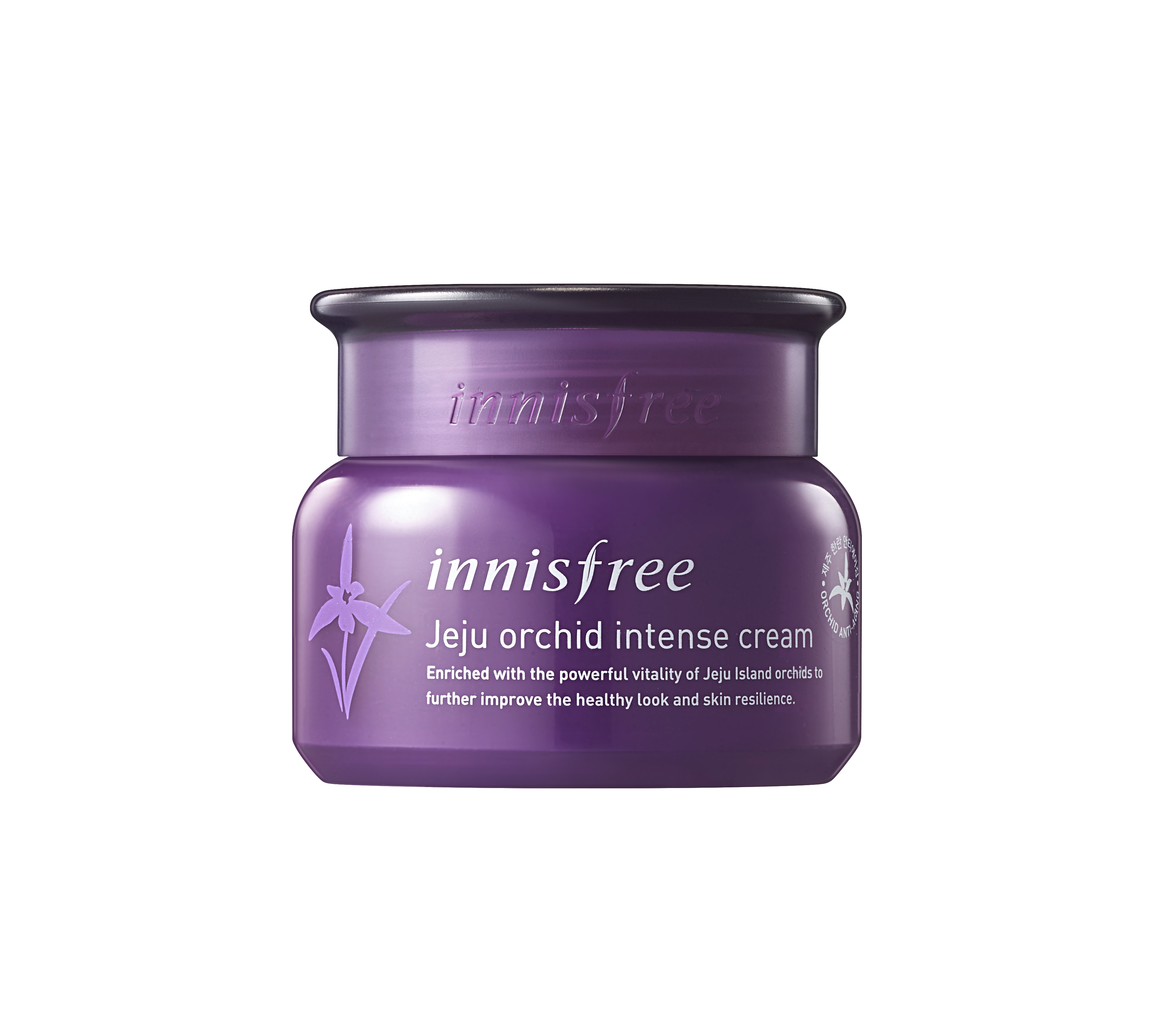 If you're too lazy to apply 1001 products into your skin, you'll want to at least try this famed all-in-one intense cream from Innisfree that not just provides full nourishment but also helps tighten skin, reduce wrinkles and brighten your overall skin tone. It is also made with Jeju orchids, which are packed full of antioxidants. These antioxidants, in turn, will help reverse any damage caused by the harsh sun, pollution and other free radicals. 
How to use:
After washing your face, apply a small amount around your face and neck. Gently smoothen it over the skin for better absorption. When skin feels drier than usual, apply a thin layer on your skin.
Promising review: "LOVE this cream!! I'm at an age where I'm trying to fight off wrinkles after years of skin abuse in the harsh sun when younger. This cream has given me AMAZING results. People think I'm in my mid-20s and my skin texture, hydration and firmness have improved dramatically! Definitely won't be leaving this behind!!" – Char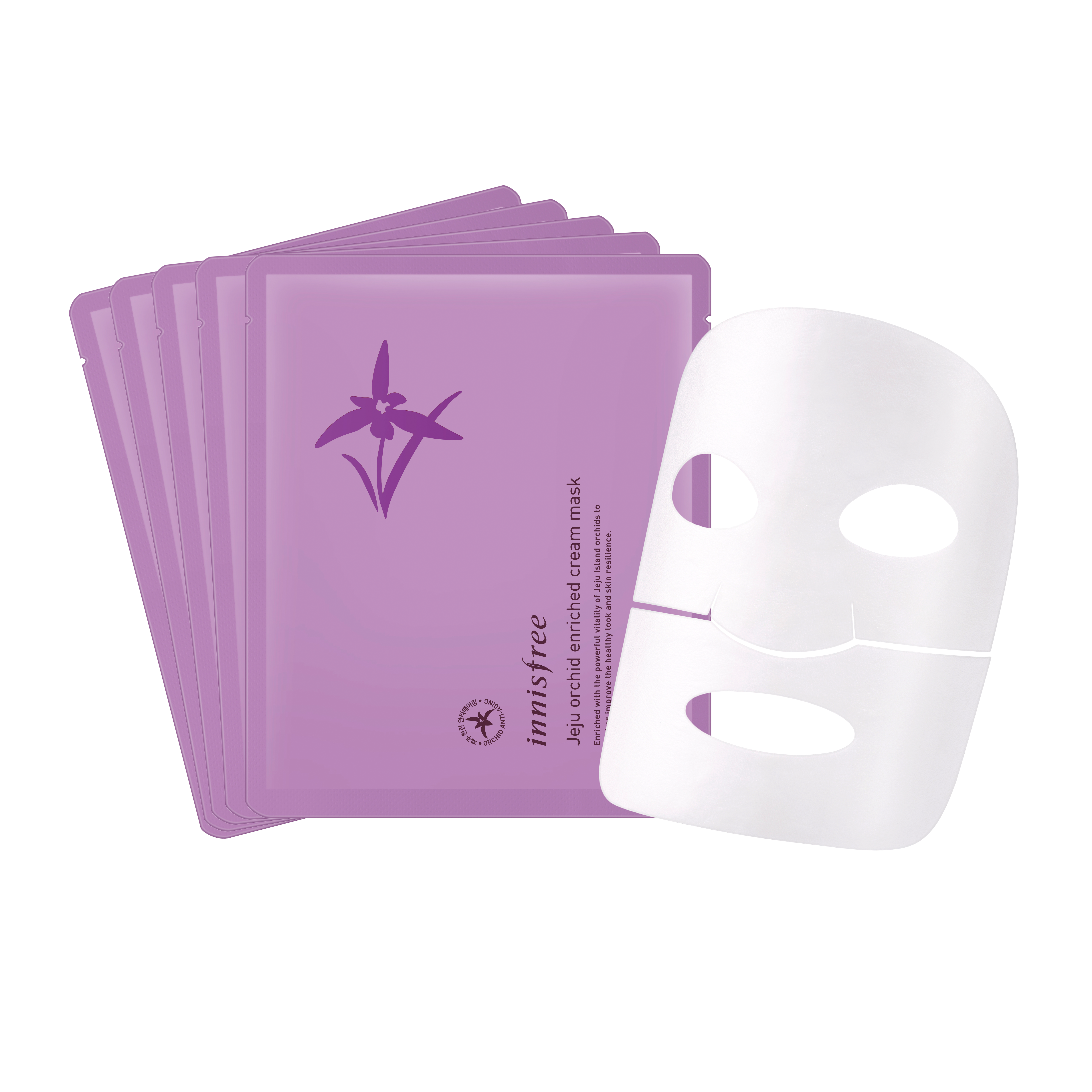 This mask is fully coated with enhanced Orchid Elixir 2.0™ cream, fully delivering not just moisture, but also elasticity and nourishment to your skin. Besides the ingredients, the mask is also designed to fit snugly onto your face, along your face natural curvature, allowing your skin to fully absorb the cream formula. If you want to turn back the clock for healthier and younger-looking skin, you know what to do!
How to use:
1) Apply the toner after cleansing. 
2) Pull out the sheet mask and remove the film. 
3) The sheet masks will be divided into upper and lower parts. Set them on your face so that they stick tightly. 
4) Peel the sheet mask off after 10-20 minutes and pat the remaining cream to help absorption.
Promising review: "This mask is the most fitting mask I've ever tried before. Comes with the enriched cream instead of watery essence which makes the mask very luxurious." – See
Besides anti-ageing products, research has also shown that applying sunscreen is crucial to maintaining good skin as well, and with the whole plethora of sunscreens available on the market, we've narrowed them down to these sunscreens in the market that really works wonders on our skin.
What are some other holy-grail status anti-ageing products you'd recommend? Let us know in the comments below!
Not looking for anti-ageing products? You can check out our recommendation if you have oily or dry skin!
---
New to Shopee? Get $7 off (min. spend $15) with code*: AAINNISFREE
* TNC Applies. Valid for new users from 30 Sep to 7 Oct only.