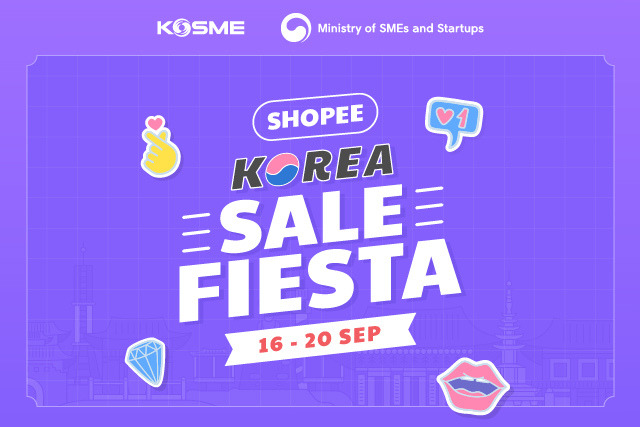 The K wave trend has spread beyond just K-pop songs and Korean dramas over the years. Korean beauty products, snacks and fashion are all the rage nowadays and you see them everywhere, in big departmental stores and even smaller shops in the neighbourhood. However, if you are lazy to step out of your house but still want your products, well, good news, because we are bringing Korea to you with our upcoming Korea Sale Fiesta! Happening from 16 – 20 September, here's a list of what you can expect:
1. Daily Themed Sales
There will be different themed sales everyday, so there is bound to be something for everyone~ K-Beauty Sale (16 September)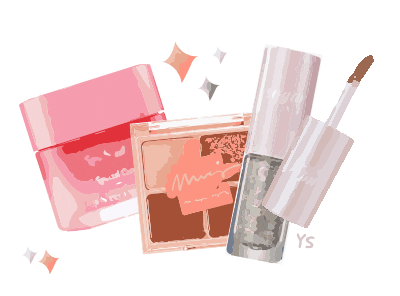 We are starting off strong with the K-Beauty sale on day 1! This is the best time to stock up on all your favourite products like the cult favourite Laneige Water Bank Series or Klairs Freshly Juiced Vitamin Drop because you can look forward to up to 80% off your favourite Korean skincare and makeup products. Now you can get supple and clear skin like your favourite Korean celebrities~
K-Fashion Sale (17 September)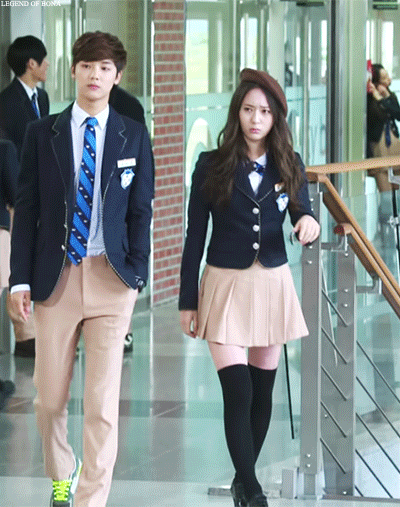 If Korean fashion is your kind of style, you cannot miss the K-Fashion sale day. Shop the latest and trendiest men's and women's fashion at up to 80% off, only right here on Shopee. The latest MARHEN.J bags, FILA shoes will also be on discount. You know the drill~
K-Mart Sale (18 September)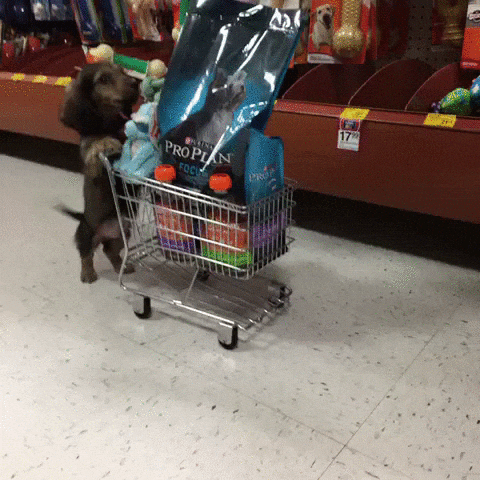 Samyang Ramyeon or Tom's Farms Almonds anyone? With up to 80% off food & household essentials, there are no more excuses for you to nod off at work anymore. And besides, diet always starts tomorrow.
K-Pop Sale (19 September)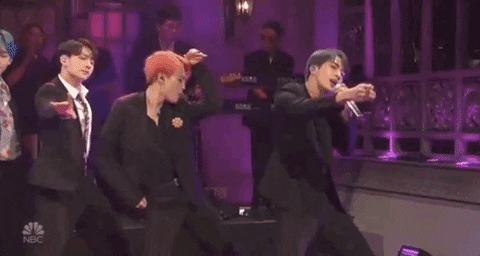 K-pop fans, this is for you! If you have been spending a bomb to support your favourite idols (yes, we have all been there), we have some good news just for you. Get your K-Pop collectibles at up to 80% off, only on 19 September. Support your idols without burning a hole in your pocket, go figure. Psst, we'll be releasing albums, lightsticks and merchandise from some of your favourite idols like Kang Daniel, TWICE, NCT, BTS and more.
Finale Sale (20 September)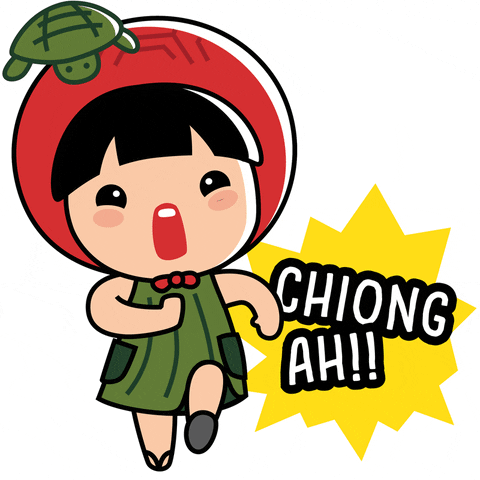 Obviously, we save the best deals for the last. There will be more than 50,000 deals going at up to 80% off, PLUS upsized flash vouchers and 20% cashback! It's your last chance to get your K-Pop haul in, what are you waiting for?
2. ITZY Twitter Giveaway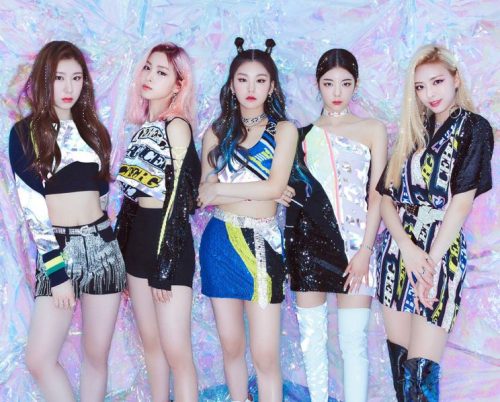 If you are a true blue ITZY fan, you will not want to miss out on this amazing giveaway that includes RETURN FLIGHT TICKETS to Bangkok! To find out more, simply follow us on Twitter to get the latest updates on how to participate in the contest. Pssssttt…heads up, the contest will be posted sometime next week, so stay tuned!
3. Free Shipping with No Min Spend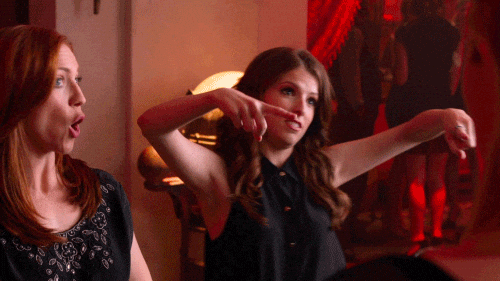 Did someone say free shipping? Yes, you heard it right, it's FREE shipping, with no minimum spend! If now is not the best time to get your Laneige water bank gel cream or Mamonde rose toner, I don't know when. Be right back, carting out my masks and creams!
4. 10% Cashback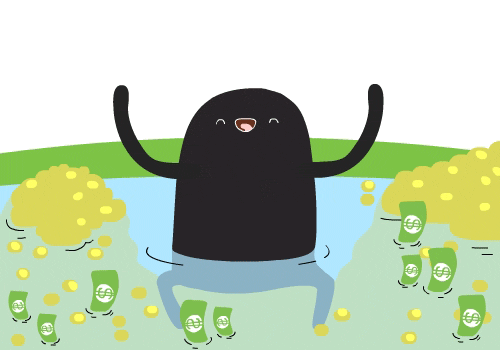 Shop and get money back in return, is there an even better deal than this? Get 10% cashback when you shop selected products in our Korea marketplace during our Korea Sale Fiesta. Such a good deal not to be missed!
5. Games 
Think your bias K-pop group is the best group ever? Then show your support in our Battle of the K-pop game here (link to game) where you can vote for your favourite K-pop group daily. The voting game will take place over 5 days (16 – 20 Sep), starting with 30 groups to vote from on Day 1. Each day, groups with the lowest number of votes will be eliminated, until we have the winning group left on the last day. On top of that, share your votes on Facebook, Instagram or Twitter and 1 lucky winner from each platform will stand a chance to win $100 off no minimum spend Shopee vouchers! If you are not ready to let your oppas and noonas lose their king and queen status, you have got to start voting now.
6. Flash Vouchers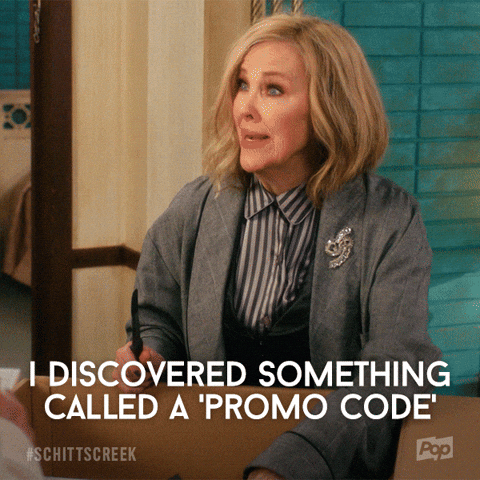 Set your alarms and get ready for flash vouchers that will be released at two time slots, 12pm and 12am daily! There are only limited redemptions for these vouchers, so make sure you stay glued to your phones and laptops during these timings to snag them before it is gone!
7. Shopee Livestream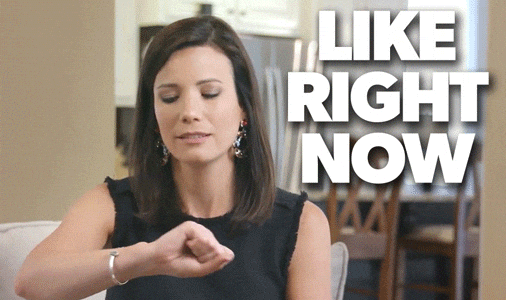 Tune in to Shopee LIVE every day, based on the theme sale of the day! Here's a schedule of what you can look forward to watching:
Psst, we'll also be giving out no minimum spend required vouchers during the stream!
K-Beauty Sale (16 September)
Editor's 2019 Top K-Beauty Picks: Find out what's the latest and hottest 2019 Korean beauty trends from the experts. Whether it's skincare or makeup products, we've got you well-covered.
K-Fashion Sale (17 September)
Work that K-Fashion Outfit in Singapore: Watch ways in which you can style yourself in Korean clothes and accessories like MARHEN.J bags, Covernat clothes and more, and learn how to werk (or work) it.
K-Mart Sale (18 September)
We Try K-Convenience Food For the First Time: If you have always wondered whether convenience store food is as delicious as Korean people make it out to be in dramas, you are one step closer to finding out. Watch us as we try out interesting snacks like Samyang Buldak Tteok-Bokki Cups, Melon Flavoured Iced Latte and more.
K-Pop Sale (19 September) 
Watch Us React to K-Pop Music Videos: Take a breather from work or school and watch as we catch up and react to the latest K-Pop music videos from some of your favourite artistes like Kang Daniel, G-Friend and more in real-time!
Finale Sale (20 September) 
Korea Sale Fiesta Flash Sale: Want the inside scoop? Then tune in on 20 September because we'll be sharing with you the best deals that you cannot miss out on during our flash sale happening on the 20 September.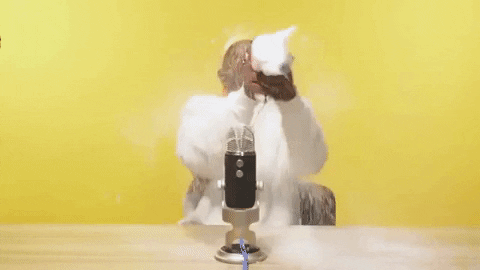 Besides all these, a little shrimp also told us that there will be amazing giveaways held across ALL our social media platforms during the Korea Sale Fiesta. Get excited as there will be prizes worth at least $200 up for grabs! Simply follow us on our Official Account, Official Facebook Page and Instagram to take part in the giveaways and be updated on the latest deals and offers.
What are you looking forward to buying during the Korea Sale Fiesta? Let us know in the comments below! 
____________________________________________________________________
New to Shopee? Get $7 off (min. spend $15) with code*: KFIESTA
* TNC Applies. Valid for new users from 15 to 22 Sep only.