Dressing up with the family for Hari Raya 2022? Don't forget about your feline friends! Include them in this joyous festive occasion by dressing your cats up in adorable baju kurung. From batik patterns to luxurious kurta designs, your cat will be stealing the show during this year's Hari Raya family gatherings! Aside from baju raya for cats, we have also included some cat outfit ideas such as trendy dresses and shirts to switch things up for your furry fashionista. 
Is it okay to dress a cat?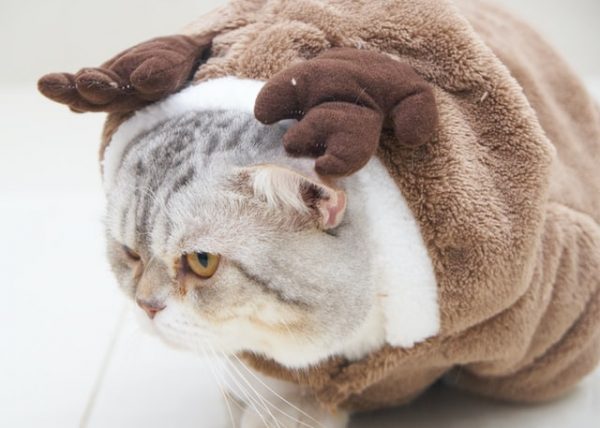 While it's undeniable that Mr Whiskers will look oh-so-fine in a cute costume, many cats are not huge fans of fashion. Some may tolerate it, but others will do whatever it takes to get it off. This all boils down to some basic cat behaviours. Cats rely strongly on their senses to navigate their surroundings. Putting on clothes for your kitty may cause a disruption to their hearing, sense of touch and smell. Some outfits even cause partial obstruction to their vision – it's no wonder Mr Whiskers expresses strong rejection! 
However, with proper introduction and encouragement, you can build up your cat's tolerance for clothes. Just be sure not to put a costume on an outdoor cat or leave your feline friend unattended – it's simply not safe. This is because cats love to climb and crawl into small spaces and clothing can easily get caught in those places, resulting in unwanted accidents.  Most importantly, your cat should not be wearing clothes for prolonged periods of time. Put it on, take a few shots for the 'gram and take it off before Mr Whiskers becomes a grumpy puddle of fur! 
How do I get my cat used to wearing clothes?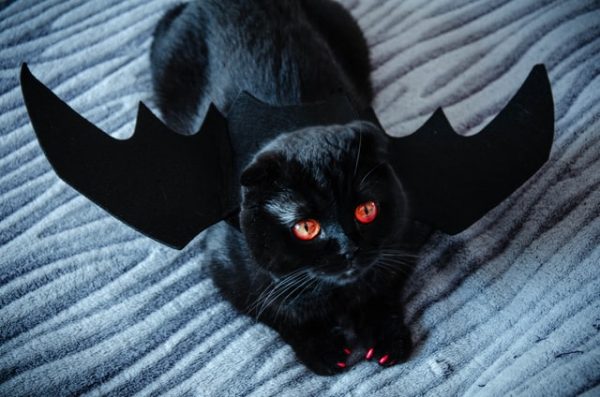 You will need to do some work to increase your cat's tolerance for dressing up. Follow the tips below to get Mr Whiskers ready for his cat baju kurung! 
Pick a costume that won't get in the way of your cat's ears, eyes or whiskers

Be sure to pick the right size for your cat or it can obstruct kitty's movements

Introduce the cat outfit slowly, starting from a few minutes of wear time before gradually increasing the duration

Reward your cat generously with treats or toys when they are in the costume to establish a positive association

Sleep with the cat costume yourself so the clothing has your scent on it – this will calm Mr Whiskers down
Adorable cat baju kurung for Hari Raya
1. Cat Baju Raya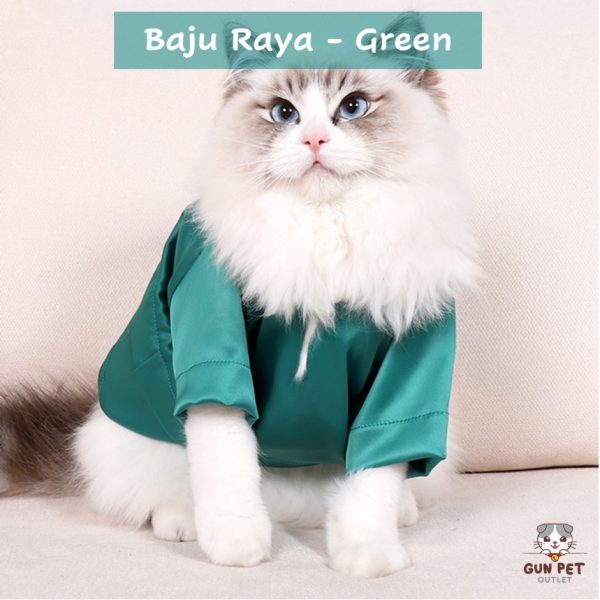 Usher in the festivities with a beautiful set of baju kurung for your cat! Available in green, pink, purple and yellow, you're bound to find a Cat Baju Raya (available on gun_gun_pet_shop.sg) that matches your family's themed Raya outfits. We think your feline friend won't put up much of a fight in this baju kurung because it is made of breathable and comfortable polyester and spandex. In addition, the outfit is also designed with a matching collar button to keep the outfit securely on your cat. Be sure to measure your cat's chest and weight to get a better gauge on the size of this cat baju kurung. 
2. MEOWKURAYA Baju Batik For Cats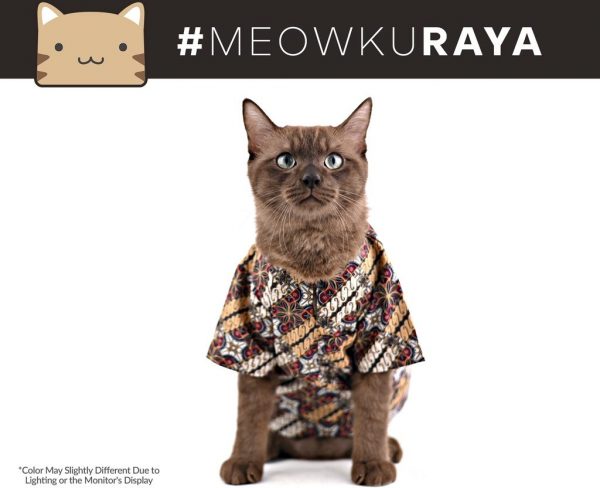 Trust us, Mr Whiskers is going to look like a respectable Datuk when it dorns the MEOWKURAYA Baju Batik For Cats (available on meowkushop)! The luxurious batik cat shirt is stitched using high quality fabric for long lasting durability and comfort. Pick from three different tones of brown – from garnet brown to sandy brown – to match your family's baju kurung. Owners of larger cat breeds such as ragdolls or maine coons will be stoked to know that this cat baju kurung goes up to size XL for your feline friends. Psst, don't forget to complete the cat outfit with a Songkok (available on meowkushop). 
3. Cat Kurta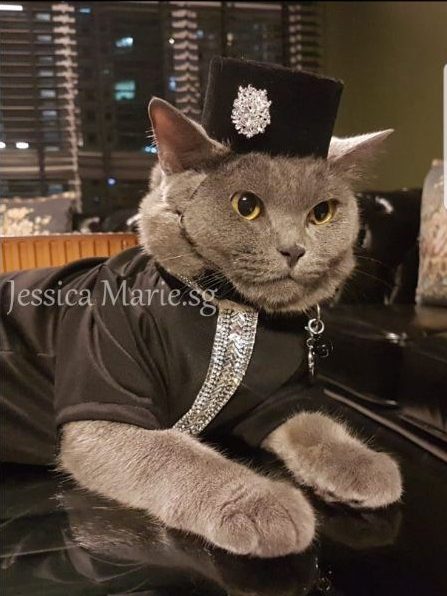 Add some bling to your cat's Hari Raya baju kurung with this Cat Kurta (available on jessicamarie.sg). We especially adore the sparkly silver sequins that run through the collar and down the cat shirt – how sophisticated! This baju raya for cats has a versatile design that looks great on cats of all fur colours. In addition, there is a wide range of sizing options to choose from starting with XXS for kittens. 
4. MAOH Lavender Purple Baju Raya For Cats
Designed for both male and female cats, the MAOH Lavender Purple Baju Raya For Cats (available on maohpetstoresr.sg) is THE outfit to go to this Hari Raya 2022. Made from premium quality koshibo fabric, you can be assured that Mr Whiskers will not feel an inch of discomfort in this cute getup. Instead of a simple lavender baju kurung for cats, a gold blue ribbon design is sewn onto the cloth to add a hint of grace and elegance. There are three sizes to choose from: small for cats up to 5kg, medium for cats up to 6kg and large for cats 6kg and beyond. If your family isn't planning for a lavender outfit this Hari Raya, you can explore other options for your cat including the tiffany blue, mustard yellow and royal green baju kurung (available on maohpetstoresr.sg). 
5. Cat Saloma Kebaya Shirt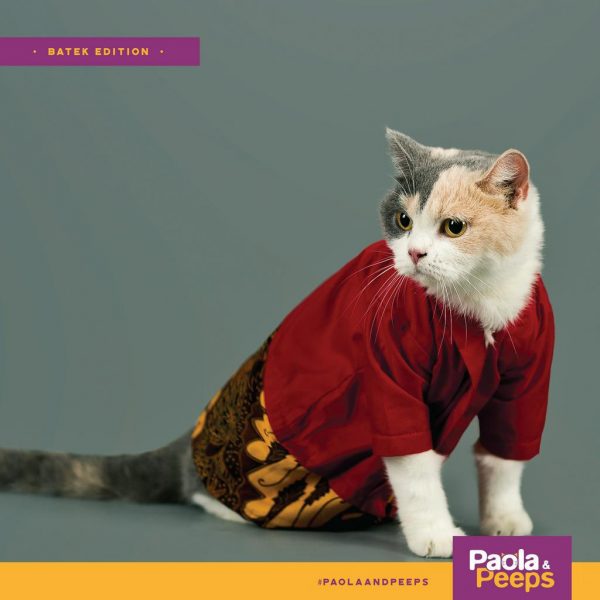 For a trendier look, go for this Cat Saloma Kebaya Shirt (available on paola.peeps.sg) which features a half batik design that is both unique and modern. We have taken a liking to the dusty pink design with a muted colourway which allows the pretty batik patterns to pop! Do take note that special care is required to keep your cat's batik outfit in tip top condition. We advise hand washing the cat baju kurung in mild colour safe detergent and cold water. To prevent fading, do not dry the outfit under direct sunlight and only use low to medium heat to iron if needed. 
6. Scarlet Red Ruffled Cat Raya Dress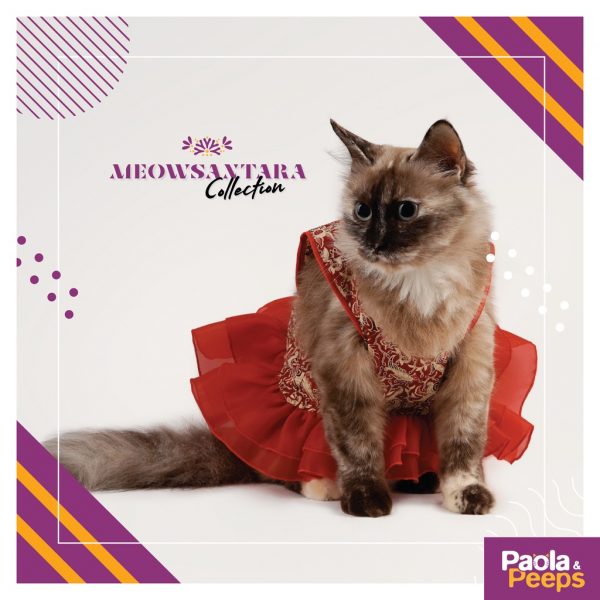 Your fluffy princess needs to look her best for Hari Raya and this Scarlet Red Ruffled Cat Raya Dress (available on paola.peeps.sg) is all it takes! The red and gold batik design on this cat dress exudes royalty vibes and is made even grander with the poofy ruffled skirt. To complete the look, add a Meowrovski Cat Necklace Chain (available on paola.peeps.sg) made from luminous pearls and sparkly crystals to dress your cat to the nines. You can even attach a name tag to this cat necklace for your little diva!
Pretty dresses for your fluffy princess
7. Summer Yellow Dress For Cats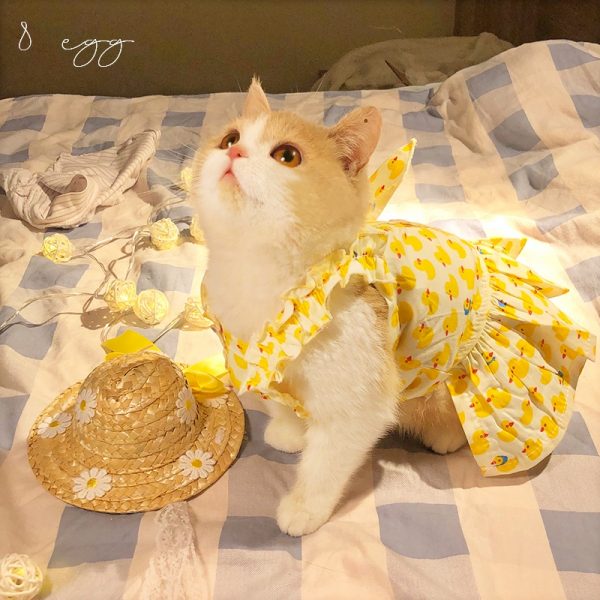 Aside from traditional baju kurung for cats, there are a myriad of other cat outfits to choose from for your furry friend. Case in point: this Summer Yellow Dress For Cats (available on Petlovely) will earn your kitty many "Aww!" from your relatives and friends. With adorable designs such as little yellow ducks and pineapples, this is the perfect cat dress not only for the festive season but also for a casual Sunday picnic with your cat!
8. Cat Tulle Dress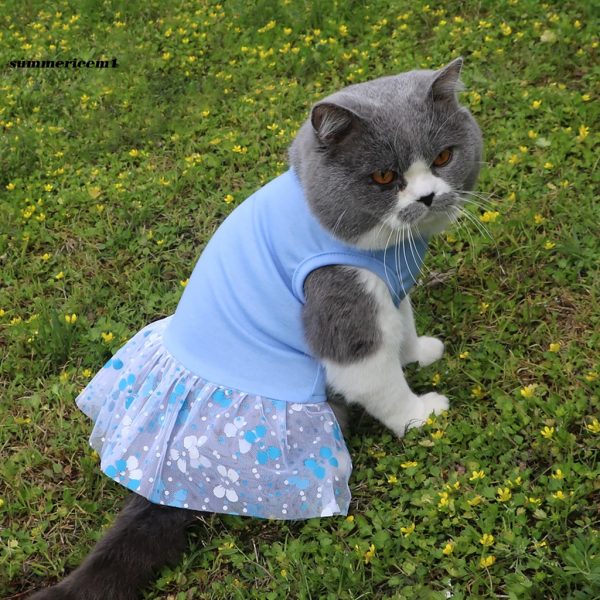 For a more cat-next-door vibe (wink), try this Cat Tulle Dress (available from summericem1.sg) which comes in blue or pink. With an easy slip-on design, you won't have to wrestle too hard with your cat to put this on. Moreover, there will be minimal resistance to your cat's movements as this sleeveless one-piece comes with armholes for your cat's front legs. 
9. Cat Kimono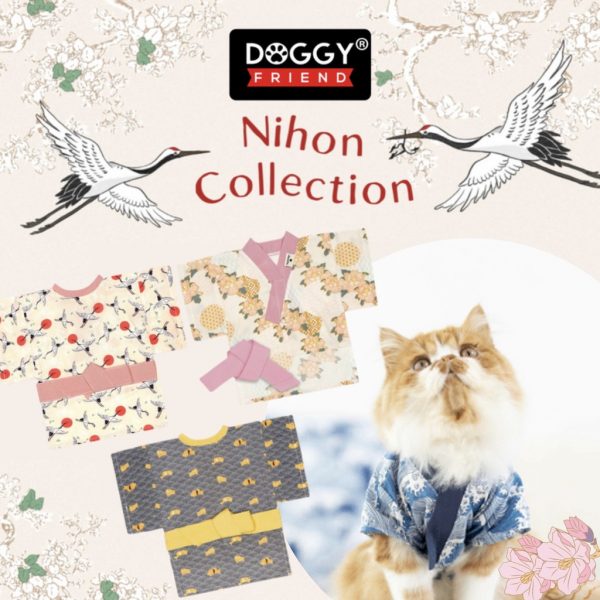 Nothing quite rivals the beautiful design of this Cat Kimono (available on DOGGYFRIEND). Made from soft, supple fabrics that are designed for Singapore's weather, this kimono makes for the perfect cat outfit for summer. Wondering how to put it on your cat? The kimono comes with a velcro opening for easy wearing. Pick the sweet Botan design decked with floral details for your fluffy princess or go for the cool-looking Nami design covered in gushing wave motifs for Mr Whiskers. Do note that the pet kimonos are not made of stretchable fabric. If your cat falls in between sizes, it is recommended to size up for better fit and comfort.
Cute shirts for your feline friend
10. Cat Tropical Shirt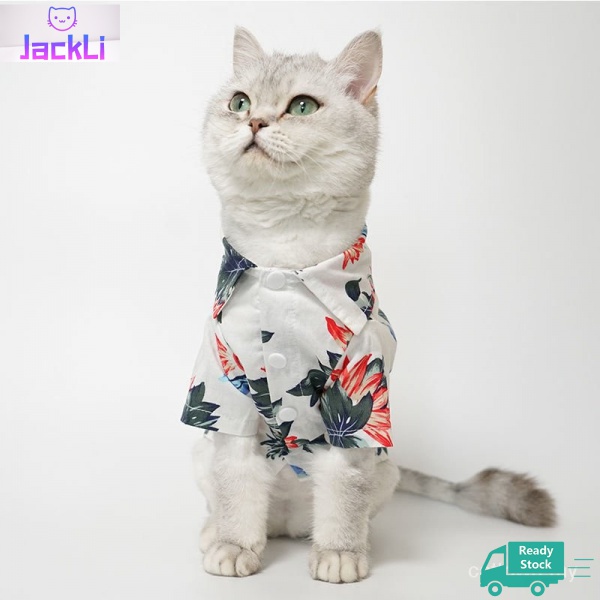 A pet staycation at Sentosa during the Hari Raya public holiday is not complete without a Cat Tropical Shirt (available on jackli.sg). With fun tropical prints of pineapples, palm trees and flowers, this cat shirt is sure to brighten your cat's day (or at least your day)! We also love how the shirt comes with a collar to make Mr Whiskers look extra smart. There are also snap on buttons so you can wear the shirt for your cat easily. 
11. Pyjamas Top For Cats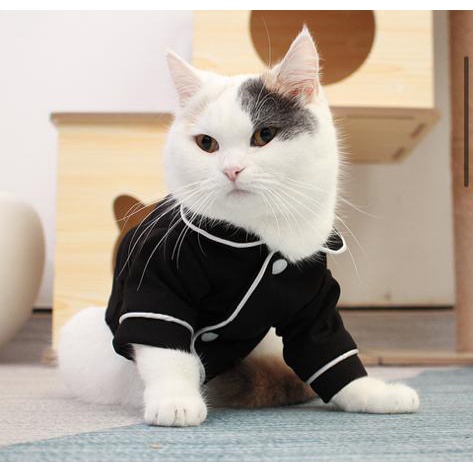 If you're going to spend Hari Raya lazing around, let your feline friend join in on the slumber! This Pyjamas Top For Cats (available on pasarmalamgoods) is the perfect cat shirt to lounge in – at least until you're done updating your pet's Instagram account with photos of its cute outfit! This pet pyjamas also comes with snap-on buttons so 'bedtime' need not be a struggle with Mr Whiskers. 
Other Instagram-worthy cat outfits
12. Harry Potter Cat Costume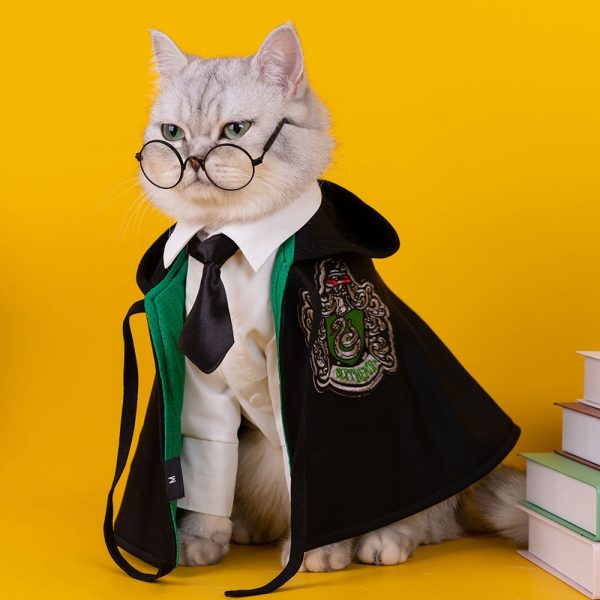 Cue the Harry Potter theme song, it's time to enrol your fluffy wizard in Hogwarts! We should have known from all the magical disappearing acts and impressive paw waving abilities that our feline friends are secretly from the magical world. Reveal your cat's secret identity by dressing it in this Harry Potter Cat Costume (available on DOYO Flagship Store)! While this costume only comes with a cloak and a tie, you can pair it with a white inner shirt for a more preppy look.  
13. Cat Dinosaur Onesie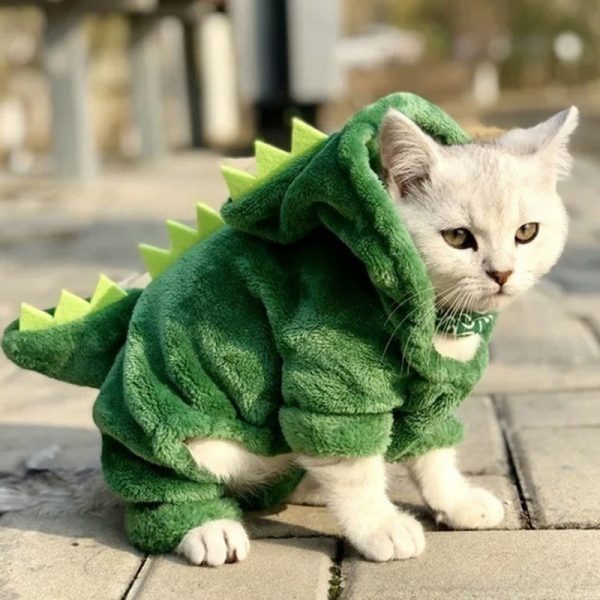 Another eye-catching cat costume for your feline friend is this Cat Dinosaur Onesie (available on Beauty Home Decor)! Designed with a hood and a dinosaur tail, this cat onesie will make your little monster look extra 'scary' – especially with its grumpy face! As the fabric is relatively thicker than other cat outfits listed here, we suggest letting Mr Whiskers wear this only when the air conditioning is on. 
It's time to walk Mr Whiskers down the runway in its cat baju kurung!
While your cat may not be proud of your fashion choices, we are sure these adorable cat baju kurung will add laughter to your Hari Raya 2022 celebrations. Once you're done with kitty's fashion show, be sure to reward it with some delicious homemade cat food recipes – Mr Whiskers may just forgive you! For more pet tips, read up on our roundup of the best cat litters and best dry cat food in Singapore. Don't forget to join our Shopee Pawrents Club to gain access to exclusive pet deals and discounts!