Tired of playing mindless video games? Then it's time to try out some of these PS4 games with the best stories ever! Through these games, you'll get to build a bond with your in-game character and watch them grow as they journey towards their goals. You might even find the experience a lot more meaningful with a good plot to support your actions! If this sounds like the kind of game for you, then you MUST try these plot-rich PS4 games.
Best Action-Adventure PS4 Games
Uncharted Series
If you love treasure hunting movies like Indiana Jones, you're going to like this video game too. The Uncharted video game series follows treasure hunter Nathan Drake on his many adventures around the world discovering ancient treasures. Along with his crew and romantic interests, Drake uncovers secrets of the old world and treasures that are the stuff of legends.
The game is a third-person shooter with a good mix of parkour. We recommend starting your journey with Drake from the first game 'Uncharted: Drake's Fortune'. But if you can't get your hands on one, perhaps you can try the latest PS4 game in the series 'Uncharted 4: A Thief's End'.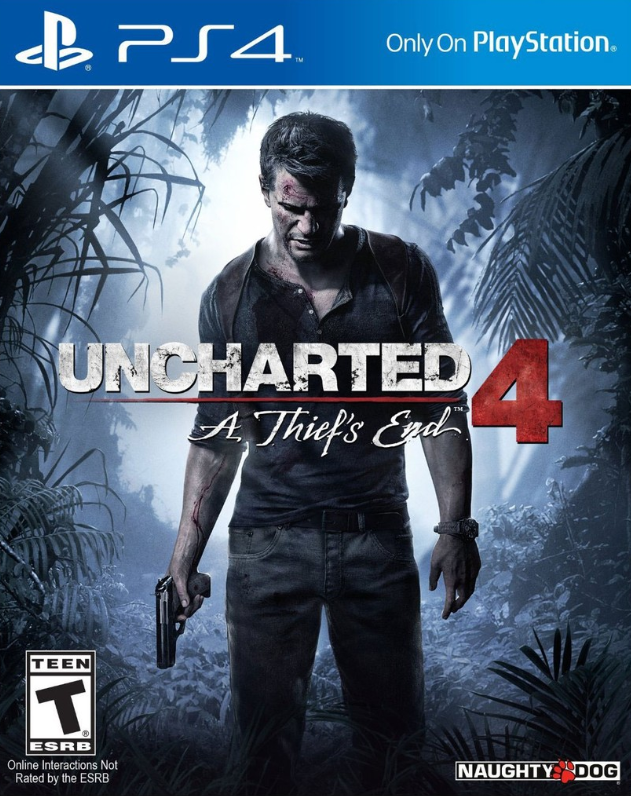 Tomb Raider Series
Gamers of the millennial era would remember playing earlier versions of Tomb Raider featuring a blocky and pixelated Lara Croft. Indeed, the Tomb Raider series has gone through a number of upgrades since its beginning in 1996. From improved graphics to a franchise reboot, this is a video game masterpiece that's crafted from old and new video game design mechanics.
The latest PS4 game reboot features a more realistic and darker take on Lara Croft's journeys. No longer the pish-posh gun-wielding archeologist she once was. Lara now plays the role of a survivor fighting off malicious parties that intend to use mystical ancient treasures for no good. Grab a copy of the 2013 Tomb Raider reboot or just start off with the latest in the series: Rise of the Tomb Raider!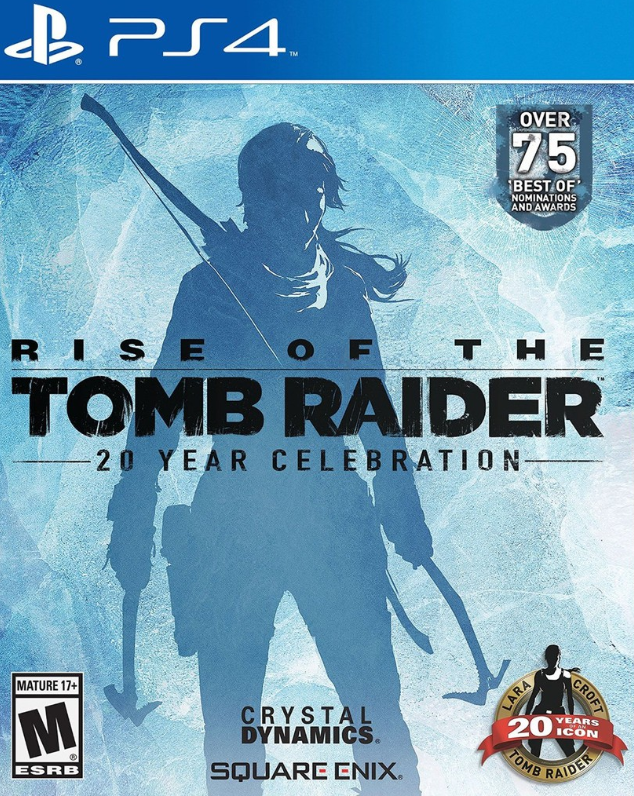 God of War Series
Don't like to play games where you're at a disadvantage? Then why not play as a god? In the God of War series you get to play as Kratos the fictional Greek god of war. The game features a lore that is interwoven with actual Greek mythology. Throughout the series, you'll help Kratos exact revenge upon Zeus and the rest of the Olympus gods who betrayed him early in the game.
The recent PS4 game titled 'God of War' is the long awaited sequel to the previous installment in the series, 'God of War 3'. The new game features an older and wiser Kratos who now seeks refuge in the Nordic realm. But as always, trouble finds Kratos and he now has to challenge the Nordic gods who are after him and his son. This is a hack-and-slash game that lets you beat up mythical creatures of all sizes! If you need a little brutal action with your story then this is the game for you!
Yakuza Series
If you want to feel like a thug then you must try the Yakuza video game series! The game's story is a light-hearted take on Yakuza culture. Other than the main quests and picking up fights with rival gang members, you'll also get to do side quests and mini-games like karaoke, playing arcade games, and even visit a cat cafe! You might even learn about some of the famous street in Japan because some of the in-game locations are designed after real-life tourist attractions.
The latest PS4 game in the series 'Yakuza 6' carries on the story of the protagonist Kazuma Kiryu. In this installment, you'll be fighting off demons from Kiryu's past while dabbling in Yakuza politics. It's up to you to help him survive the ruthless underworld!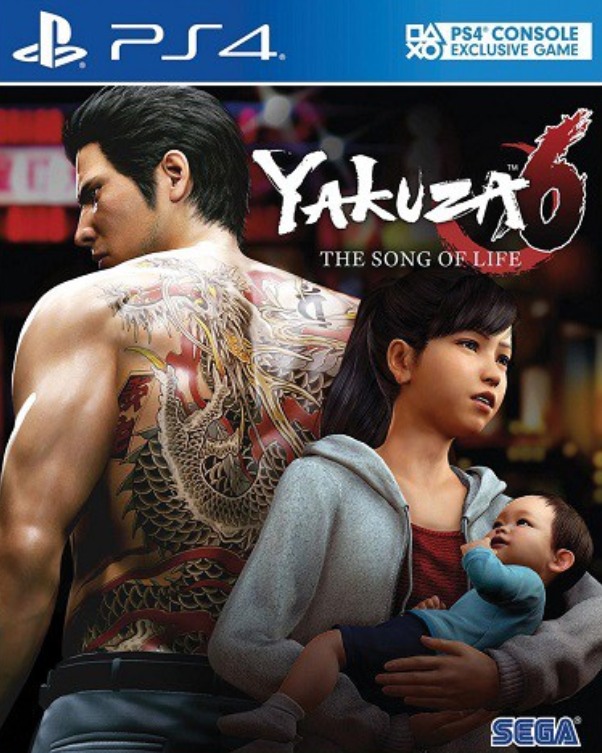 Best Survival-Horror PS4 Games
Resident Evil 7
The story spanning the Resident Evil video game series can be a pain to keep up with considering the many different story arcs it has broken off since the first game. That's why we decided to single out the latest PS4 game, Resident Evil 7, for its contribution to the series. This is a survival-horror game that takes the series back to a creepy horror house filled with claustrophobic corridors and gorey villains.
You play as Ethan Winters, a husband who ventures into a seemingly abandoned house in search of his missing wife. Things take a turn for the worse when he encounters a strange family with gory tendencies. Throughout the game you'll help Ethan survive the horrors of this mysterious family and the house as you look for his missing wife. This is not a game for the faint-hearted.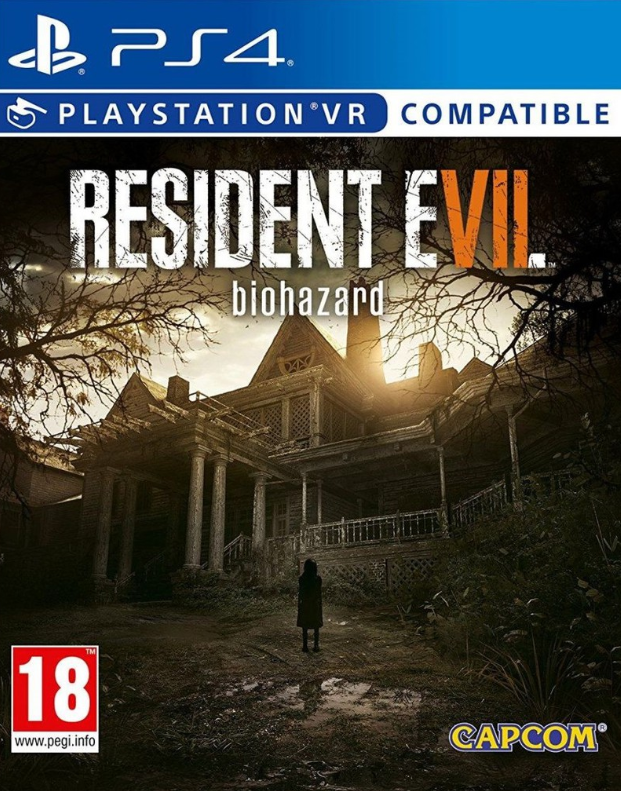 The Last of Us
The Last of Us was THE hit video game of 2013. It features a story set in a post-apocalyptic world that has since been overrun by a fungal virus. You play a smuggler named Joel who is tasked with delivering a teenage girl, Ellie, to a location beyond the quarantine zone. Along the way, Joel and Ellie will face dangerous encounters with infected humans and thugs. Supplies are scarce and you'll have to improvise equipment to survive – perfect for gamers who love the survival-horror genre.
The game won several awards for its well written plot that focused on the relationship between Joel and Ellie. This is a PS4 game that you must try if you're into stories that feature intense moments built upon near-death experiences and moral dilemmas.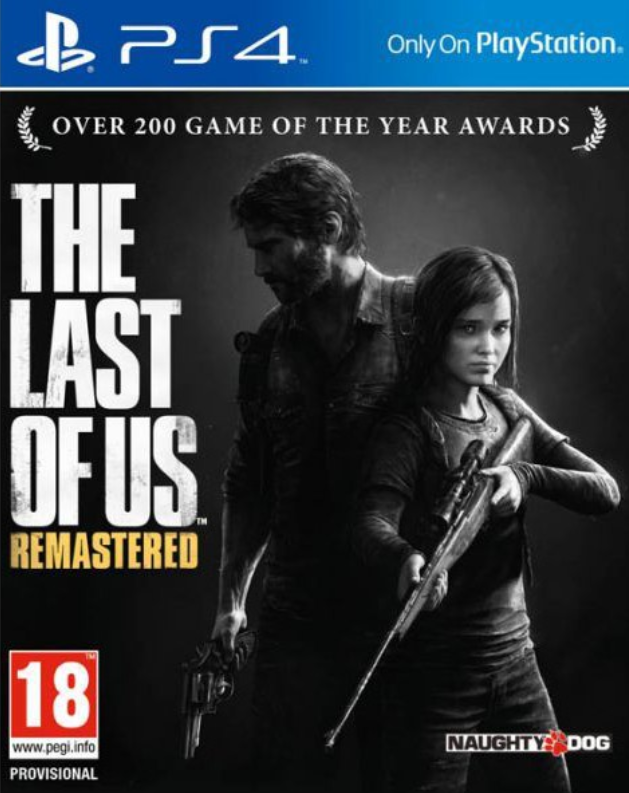 Best Action Role-Playing PS4 Games
Dragon Age: Inquisition
If you like a story within the fantasy genre then try the Dragon Age series. It's a video game series that features your typical Lord of the Ring-esque set-up with dragons, elves, wizards and more! In the latest PS4 game sequel, 'Dragon Age: Inquisition', you play as the 'Inquisitor' who joins several heroes determined to seal a magical breach in the sky that threatens to end the world.
The game features a semi-open world setting where you can control a team of four heroes including the Inquisitor. Throughout the journey you'll control several events in the fantasy world and fight monsters with each character's unique skill set. It's safe to say that if swords and magic is your cup of tea, then this is the PS4 game for you!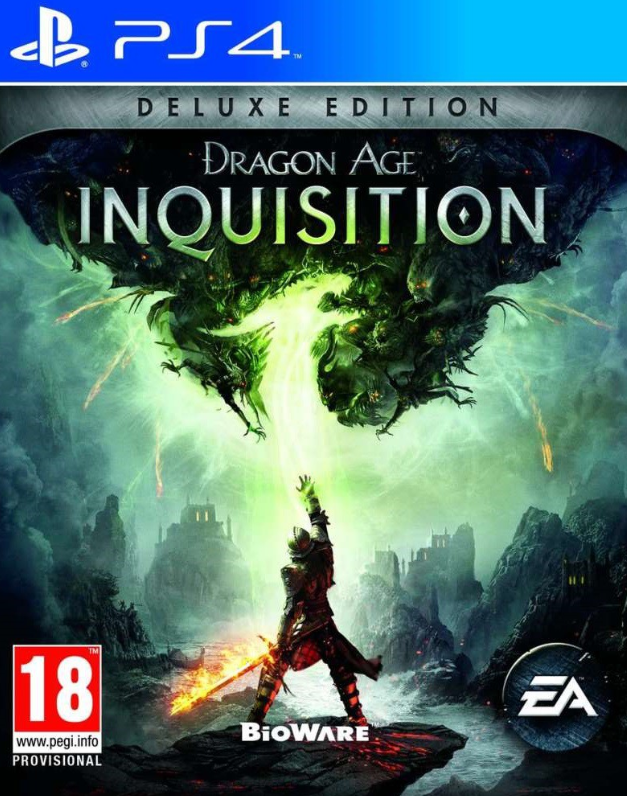 Horizon Zero Dawn
If you're tired of the same old fantasy and sci-fi narratives then Horizon Zero Dawn is a PS4 game you should consider! The game features a world that has long been overrun by machines – kind of like The Terminator movies. You play as a hunter named Aloy who is an outcast of her tribe. Through her, you'll explore a vast and open world filled with animal-like machines.
You'll also get to use many futuristic traps and tools that are inspired by traditional tribal weapons to combat your enemies! This is definitely a PS4 game to consider if you're looking for a completely new experience!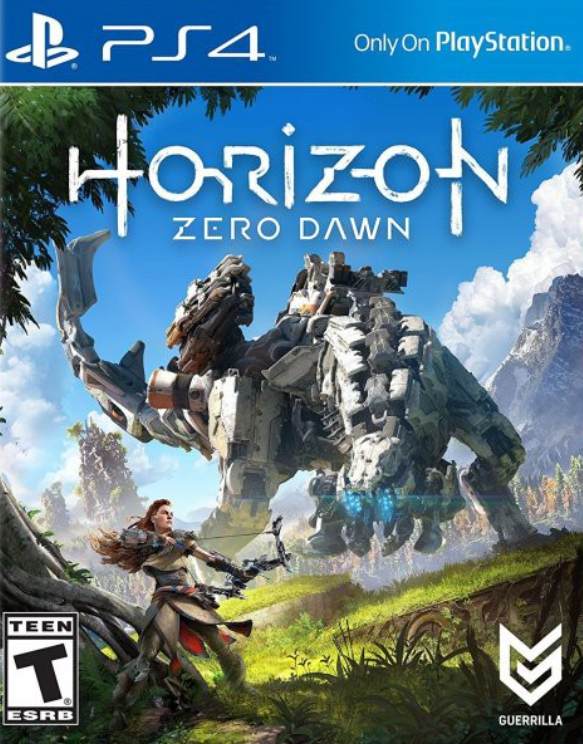 The Witcher Series
How about hunting monsters in a medieval setting? Then check out The Witcher video game series! Through the game, you'll follow the adventures of Geralt of Rivia who is also known as a 'Witcher' for his supernatural abilities. Unlike other open-world games, this one lets you make decisions through character dialogues that will result in major consequences later on in the game.
Admittedly, the game is rather lengthy and can take awhile to catch up on. We recommend getting the latest PS4 game in the series 'The Witcher 3: Wild Hunt'. This installment features Geralt rescuing his adopted daughter from the 'Wild Hunt' that intends to use her powers for no good. If you like a good story with a mystical adventure, then you must try this game!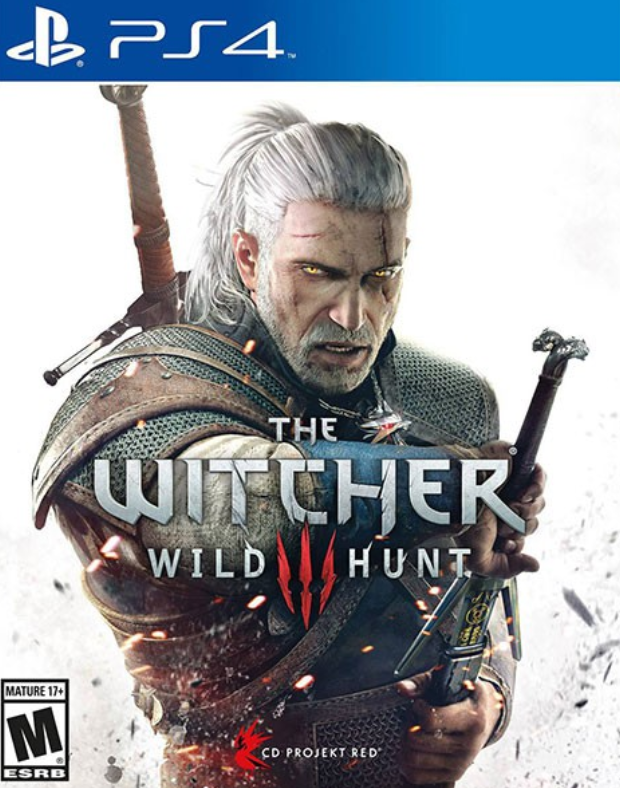 Best First-Person Shooter PS4 Games
Far Cry Series
Can't get enough of open-world video games? Then try the Far Cry series! Typically, you begin each game as an average joe who unfortunately gets himself caught in the middle of an ongoing conflict between warring factions. Over the course of the game, you'll travel all over the land completing tasks for each faction.
In the latest PS4 game of the series, Far Cry 5, you play a junior deputy sheriff who helps free a county from a cult-ish group led by the game's main antagonist, Joseph Seed. As with previous versions of the game, you have the freedom to play either the main quest or side quests to increase your chances of a fulfilling end to the game. The best part is that you always get new guns and abilities as you progress on your journey.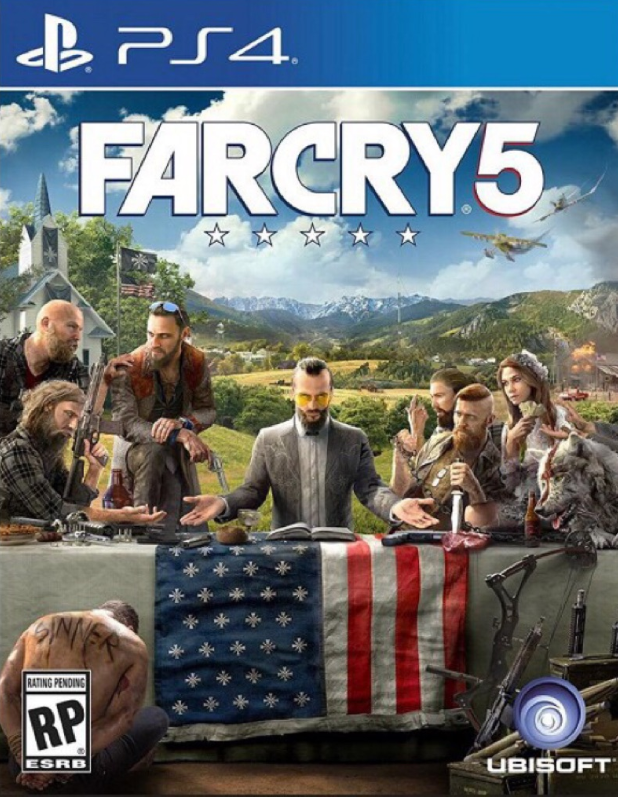 Wolfenstein Series
Wolfenstein is a video game series that's inspired by World War 2 rumours about Nazi secret experiments. In this fictional tale, the Nazis have achieved a far superior technological state as a result of their experiments. This is a PS4 game for sci-fi lovers who like futuristic tech mixed with their history.
You get to play as William "B.J." Blazkowicz who is a rebel agent bent on taking down the Nazis. The game features a good mix of stealth and first-person shooter action. You'll also get to wield some pretty awesome sci-fi weapons that deal a variety of devastating effects upon your enemies.
Best Stealth PS4 Games
Assassin's Creed Series
The Assassin's Creed series follows the story of various assassins who played key roles in shaping the course of history. Like God of War, the Assassin's Creed lore is interwoven with real historical events. You might even learn a little bit about the world's history through this video game!
The latest game, Assassin's Creed: Origins, is set in ancient Egypt. In this PS4 game you get to play as the assassin Bayek who defends the world order against the Templars; the game's antagonistic faction. If you're a long-time fan of the series you'll also get to discover the origins of the centuries old conflict between both Assassin and Templar factions.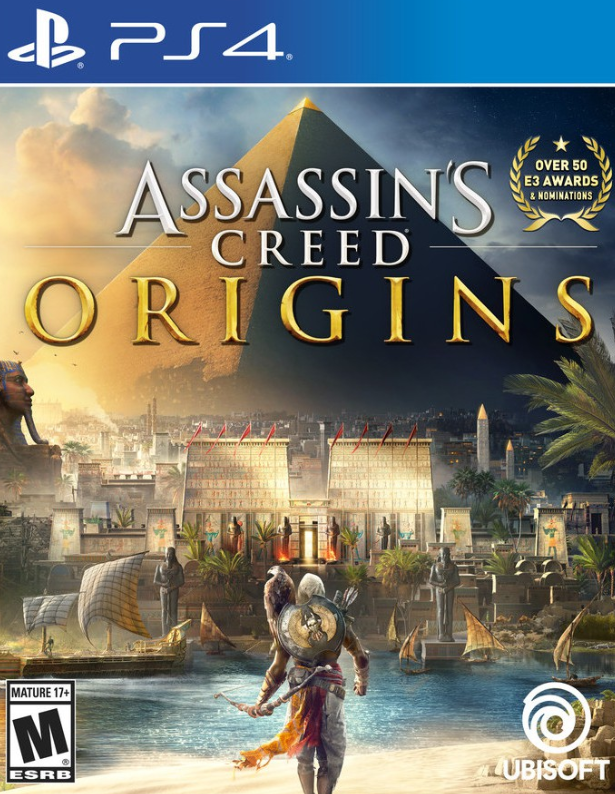 Best Role-Playing PS4 Games
Persona Series
This is a unique PS4 game mostly because it deals with a plot theme that you don't usually find in video games in general: human psychology. Through each installment of the Persona video game series, you'll deal with different psychological issues like LGBT topics, depression, fear and more. Of course, these topics are explored tactfully and brings much depth to the characters that appear in-game.
The game mostly centres around high school students with special abilities. Through their abilities, they adopt different personas to battle antagonists that represent the undesirable traits of the human psyche. Other than the standard JRPG combat features, you'll also get to play mini games that will allow you to build a deeper bond with other in-game characters.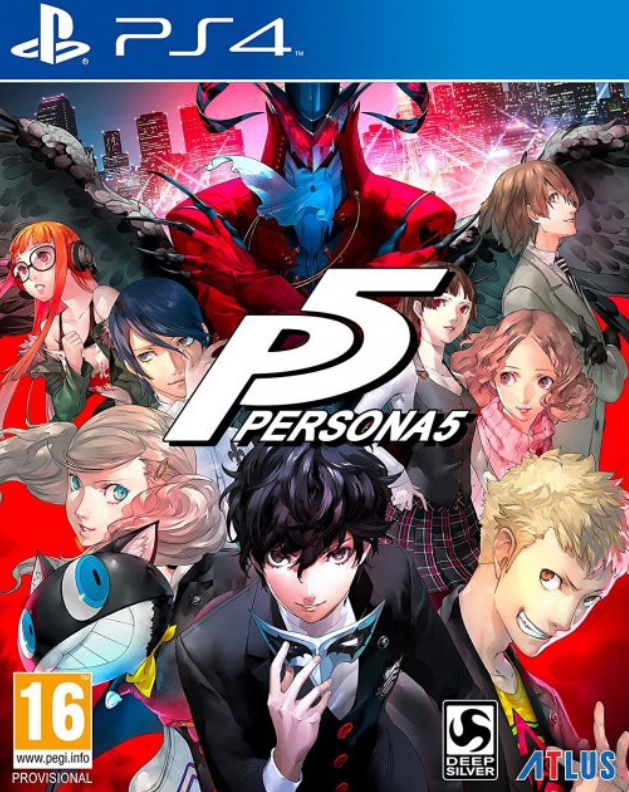 How about sharing the gaming experience?
Sometimes video games are best experienced in a cooperative fashion. That's why you should also consider getting some Nintendo Switch party games! Or if you're just looking for a player 2, we have some suggestions on couple games for a fun date night! But of course, we still think the best way to get immersed in video games is to just hit the single-player option and lose yourself in a virtual world of endless possibilities!