<![CDATA[Whether you're planning to strategically freeze your GPA or explore a whole new side of the world, every university student should go for overseas exchange at least once in their life. From Scandinavian winters to American summers, exchange trips can be extremely enriching and you can make new friends along the way while exploring a new corner of the world! Unfortunately, it can be cumbersome to prepare the travel packing list for these unfamiliar exchange trips. Worried about packing for a trip that could last up to six months? Don't fret! Here's our ultimate travel packing list for your exchange so you don't have to worry about missing travel essentials!
The Ultimate Travel Packing List For Your Exchange In A Snapshot
Psst! Don't forget to download a copy of our ultimate travel packing list
here
.
Travel Packing List Essentials
These are the absolute necessities for your trip that you cannot afford to forget on your travel packing list!
Passport And Plane Tickets

– The first thing to remember when preparing your travel packing list! Don't be that one guy who discovers he's missing the passport  after travelling all the way to the airport. Also, keep digital copies for yourself in case you need to refer to it or conveniently show it to the authorities as a form of verification.

Cash And Cards

 – You're going to need cold hard cash in emergencies when your ATM Card or Credit Card are still unactivated. Do keep them in a secure place and watch out for pickpockets who pretend to 'bump' into you.

Additional Luggage And Bags

– Opt for lightweight and spacious luggage to store all your belongings. Bring along additional  bags or luggage there because you're going to need the extra space when bringing back new clothes or shoes. Duffel bags can be useful in this instance since they can be compressed and packed into your luggage and unfolded when needed. Concerned with safety? Get a bag with lockable zippers and a TSA-approved lock to deter petty thieves from stealing.
[caption id="attachment_16481" align="aligncenter" width="640"]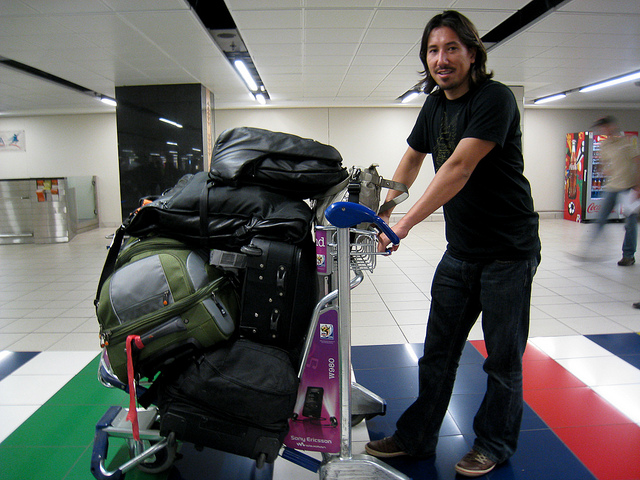 (Credit:
suhseal
/ Flickr)[/caption]
Travel Packing List Carry-On Gear
Carry-on items should be reserved for objects you need right by your side. The worst thing that can happen is a malfunctioning in-flight entertainment system, baby crying for the past hour and the guy beside you snoring loudly and stealing your armrest. Including the following items in your travel packing list would help to rule out these seemingly uncontrollable factors and make your trip much more comfortable.
[caption id="attachment_16484" align="aligncenter" width="640"]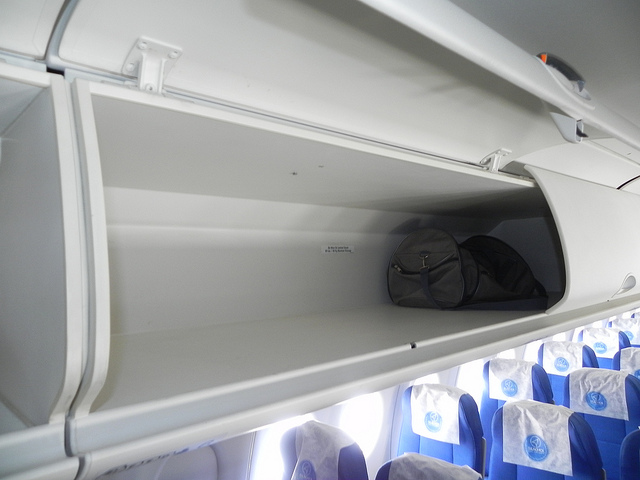 (Credit:
SuperJet International
/ Flickr)[/caption]
Kindle, Book – Books are especially useful when you're in a plane or commuting to and from your living quarters. If you have a

Kindle

, why stop at one book when you can hold up to 1100 books?

Earplugs, Eye Mask –  These are essential if you're taking long flights or overnight train rides. They also shield you from noisy passengers and blinding flashes of light.
Journal and Pen – Journals are great for when you feel like planning, penning down your thoughts or documenting your trip. Also, you'll need a pen to fill in the custom forms so having one will be handy!
[caption id="attachment_16479" align="aligncenter" width="640"]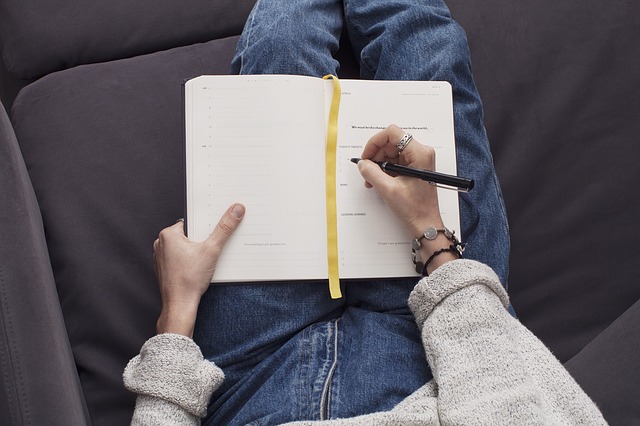 (Credit:
StockSnap
/ Pixabay)[/caption]
Travel Packing List Electronics
Electronics can be a tricky category to pack as we often leave out things we take for granted like travel adapters and charging cables. As an exchange student, you'll be attending classes during the weekdays and heading to different attractions during the weekends. Thus, you're going to need all sorts of electronics to take notes, navigate, take memorable pictures and keep these electronics charged.
Travel Adapters And Charging Cables – Two of the most commonly forgotten things in every travel packing list. This is because we often take plugging in and charging for granted.
[caption id="attachment_16486" align="aligncenter" width="500"]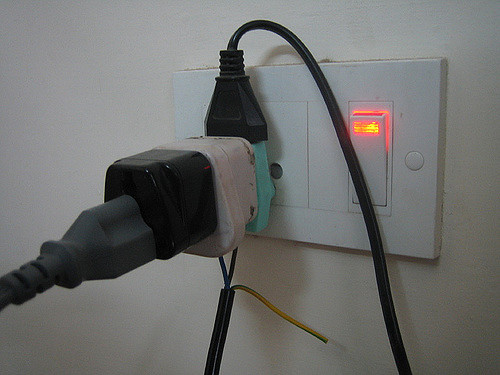 (Credit:
verseguru
/ Flickr)[/caption]
Power Strips, Extenders – Be extra efficient by charging multiple devices!
Mobile Phone – Bring a spare mobile phone just in case you damage your phone or it gets bricked! Also, don't be caught overseas without

these free apps

catered to making your journey easier.

Power Bank – For when you need that mid-afternoon smartphone top-up. Here are some of the best power banks you can consider.
Laptop – You'll need your laptop for group projects and taking notes during lectures. They're also great for Netflix binges and gaming during the nights. Remember to bring your mouse if you're not too handy with the touchpad!
[caption id="attachment_16480" align="aligncenter" width="605"]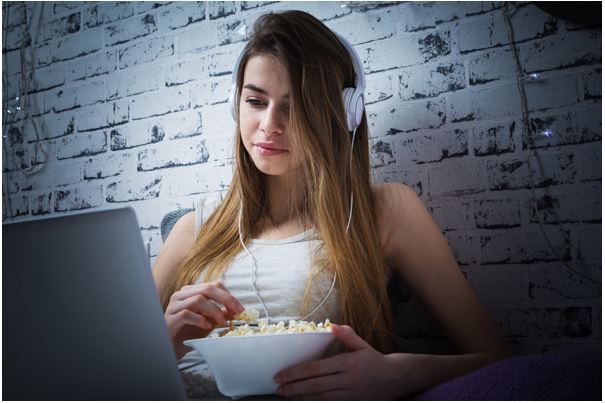 (Credit:
Gate Radio
/ Flickr)[/caption]
Travel Packing List Clothes
Clothes take up the bulk of luggage space and are the trickiest part when deciding the overall travel packing list. To help you stay organised, here are some tips when it comes to packing for clothing.
You can never be too sure of whether you're over-packing since you'll probably be buying clothes there anyway. Additionally, your parents might interfere with your 'travel light' mantra and add in more clothes so do take the recommended number with a pinch of salt.
[caption id="attachment_16478" align="aligncenter" width="644"]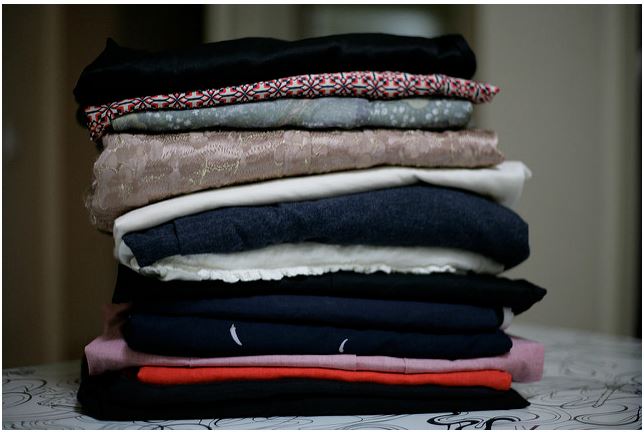 (Credit:
ashley tarr
/ Flickr)[/caption]
Undergarments (at least seven pairs) – While we emphasise on travelling light, undergarments take up little space and extra undergarments can be handy for days when you have no time to do laundry.
Socks (at least four pairs) – We recommend one pair of long wool socks, one pair specifically for cold weather and two pairs of athletic socks. While socks are necessary for hygiene purposes, they can be worn more than once before they begin to smell. Do bring more pairs if your feet are more prone to perspiring!
Tops (at least four) – Two button down shirts and two t-shirt should be enough before your shopping spree. Long-sleeve shirts take precedence here because you can roll your sleeves down if it gets too chilly.
Bottoms (at least three) – Similarly, two pairs of pants and a pair of shorts should be enough for the first week. A common misconception is that denim jeans are a must for any long trip because you do not need to wash them as often. Denim is bulky and takes hours to dry so try to avoid them.
Jacket – Necessary for when it gets cold, do pack one if you're the type who shivers from air conditioning.
[caption id="attachment_16487" align="aligncenter" width="480"]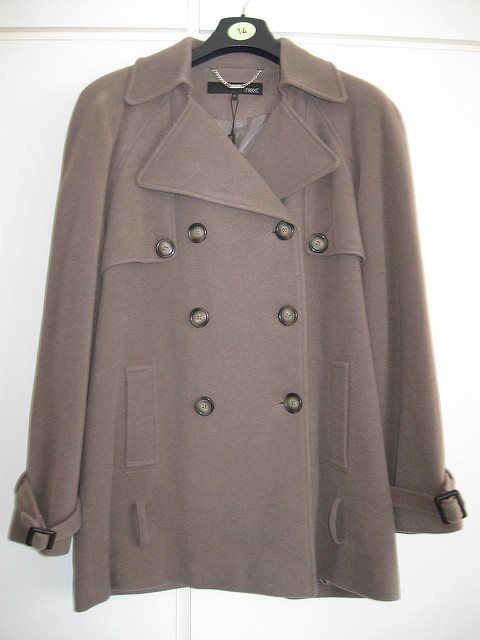 (Credit:
greenstrings
/ Flickr)[/caption]
Sleepwear (at least three sets) – These t-shirts and shorts are essentially the clothes you'll be sleeping in. These could double as workout outfits if you're intending to exercise.
Swimwear – For when you feel like going for a swim during a hot day. It can also double as workout shorts for the guys.
Hat, Knitted Cap – For those of us unfamiliar with extreme cold, knitted caps and beanies can do wonders with the chilling wind.
Towel – A necessity for showering.
Footwear – We recommend one pair of primary shoes, flip flops and one pair of shoes for athletics or hiking. Shoes are hard to fit into luggage so bring old pairs that you can dispose once your exchange semester ends.
[caption id="attachment_16488" align="aligncenter" width="929"]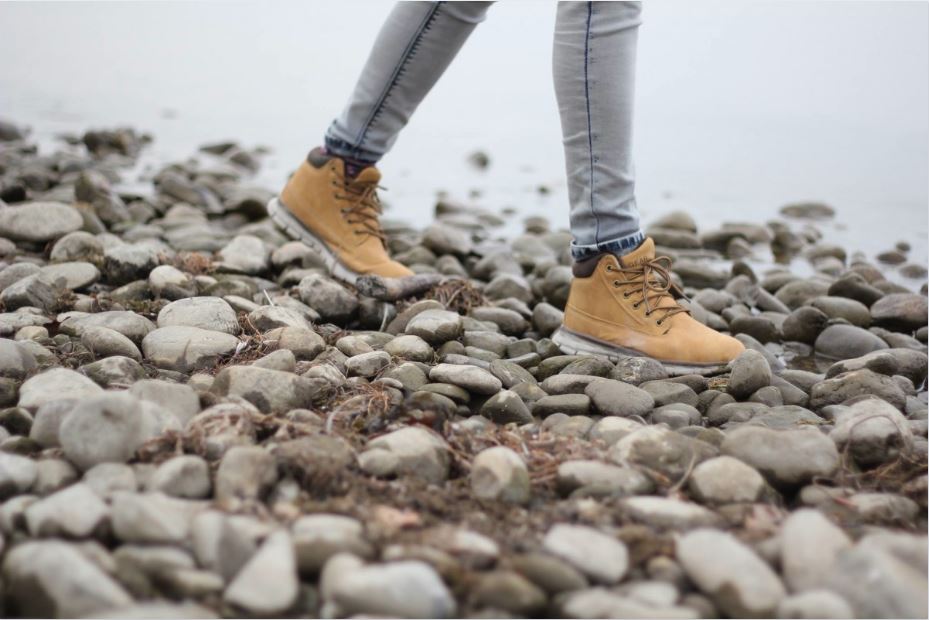 (Credit:
Pxhere
)[/caption]
Plastic Bag – Another commonly overlooked item in the travel packing list. Do bring along some extra grocery bags or plastic bags so you have a makeshift laundry basket to toss your dirty clothes in.
Travel Packing List Toiletries
Last but not least, toiletries. Most of these recommendations are subjected to personal preference so if you feel you need your favourite brand of shampoo, go ahead and pack them in. Most items here can be picked up from your nearby personal care store so do remove items from this category if you're struggling to meet luggage weight limits.
Toothbrush, Toothpaste And Floss – Long trips are no reason to skip out on proper oral hygiene.
Nail Clippers – Because sharing nail clippers is unhygienic.
Medication – One of the most important things to pack, do bring a box of Panadol since it keeps illnesses like flu and fever at bay.
[caption id="attachment_16483" align="aligncenter" width="500"]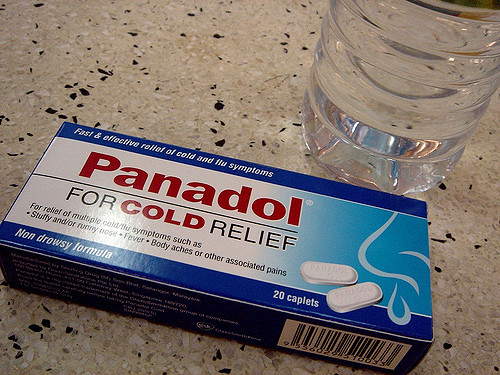 (Credit:
Kevin Lim
/ Flickr)[/caption]
Razor – To keep facial hair and body hair in check.
Lip Balm – For when the cold wind causes your lips to crack.
Toiletry Bag – You're going to need a container to hold everything as certain bathrooms do not provide shelf space.
Additional toiletries include sunscreen, combs, deodorant, wet wipes, hand sanitizer, shampoo and bodywash.
[caption id="attachment_16482" align="aligncenter" width="640"]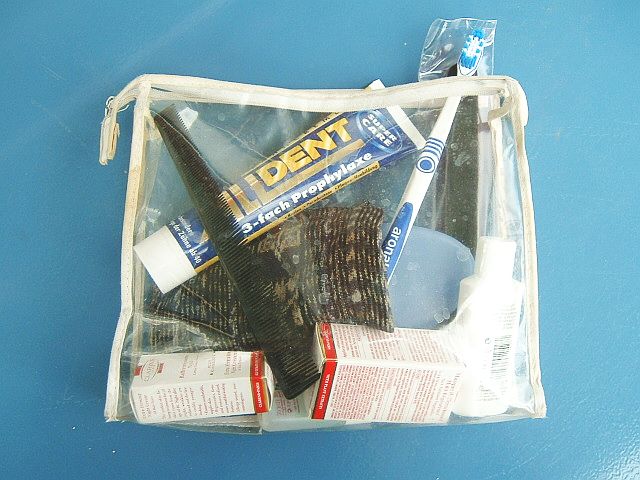 (Credit:
Peng
/ Wikimedia Commons)[/caption]
After reading this guide to boost your travel packing list knowledge, you're now ready! Explore new frontiers and horizons without the constant fear of ever being unprepared. Stay safe and happy travelling!
Ready to pack? Download our ultimate travel packing list for your exchange
here
.
---
New to Shopee? Get $7 off (min. spend $15) with code*:
PACKLIST
*TNC Applies. Valid for new users from 10 to 17 Aug only.
]]>