It's no secret that Singaporeans take food very seriously. Especially during festive seasons where we're all about meeting our friends and family and bonding over some fei-llowship. So here are some unique and super shiok snacks that you can impress your guests with when they visit your house this CNY!
1. Mala Snacks (from $3)
Mala-la-ooh-la-la! That's right, the Mala trend is back and so are these delectable snacks! Arm your homes with Mala Fish Skin ($30 for 3 packs), Mala flavoured peanuts ($5.30) and even Mala popcorn ($9.20). These Mala flavoured arrowhead chips ($12.90) will definitely be a crowd pleaser too!
2. F.EAST Chips ($20)
The sure way to any true-Singapore's heart is… Chicken Rice, Laksa and… Egg Prata with Fish Curry, Since it's weird (or requires too much effort) to serve any of these during Chinese New Year, consider getting packets of the trending F.EAST Hainanese Chicken Rice, Laksa and Prata Chips ($20) as a substitute.
3. Mentaiko Pizza, Squid Ink Risotto and Okonomiyaki Chips ($2.85)
If you're looking for the perfect snacks to wow your atas guests, we have something that will do just the trick. Get a couple of these Mentaiko Pizza, Squid Ink Risotto and Okonomiyaki Flavoured Chips ($2.85), plate them on pretty bowls and come up with the perfect cover story about where you managed to procure these snacks.
4. The Golden Duck ($11 – $12)
The Golden Duck is no stranger to us. They're one of the first few pioneers who created the perfect salted egg chips and fish skin. But, did you know that they also have limited edition flavours like the Singapore Chili Crab and Salted Egg Crab? And unlike the usual, these are seaweed tempura snacks that are fried to perfection. Get The Golden Duck Snacks($11-$12)here now.
5. Cola, Yogurt and Cider Chips ($4.90)
Go out of the ordinary and get these Cola/ Yogurt/ Cider Potato Chips ($4.90) from Korea. When other families are bringing out cans or bottles of Coke and Cider for their guests, you'll want to impress by bringing these packets out instead!
6. Eureka Gourmet Popcorn Snacks (from $3.01)
Why bother lugging bags of Eureka Gourmet Popcorn Snacks (from $3.01) all the way home from JB when you can simply purchase them just a tap away? Besides the normal flavours like caramel, the creators of Eureka has also infused these addictive snacks with interesting flavours like BBQ, Chocolate, Wasabi and more! Our favourite has got to be the Sour Cream and Onion though.
7. Tom's Farm Almond Snacks (from $9.30)
If you had enough potato chips, you can always turn to Tom's Farm Almond Snacks (from $9.30). Aside from the all-time favourite Honey Butter Almonds, you can consider the Seaweed Almonds, Spicy Chicken Almonds and even Yoghurt Almonds. And we assure you, these packets will promise the same level of addictiveness!
8. Sunnuts Almond Snacks ($8.50)
If Honey Butter Almonds or Seaweed Flavour Almonds are too common for you, you might want to try these Sunnuts Almond Snacks ($8.50). They have interesting flavours like Strawberry Milk, Cheese & BBQ, Tteokbokki (Korean Rice Cakes) that we're sure will impress your guests!
9. Chia Te Pineapple Cakes  ($23.50)
You no longer have to travel to Taiwan to get your favourite Pineapple Cakes. Get your favourite Pineapple Cake Snacks ($23.50) from Chia Te right here and right now! (Yes, you're welcome!)
10. Chia Te Nougat Cracker ($25)
It's not tai-wan to stock your snack pile up with these addictive Chia Te Nougat Crackers ($25) that are both sweet and savoury, crunchy yet chewy.
11. Chia Te Nougat Snack ($11)
And if you're a fan of that sweet chewy spread that's inside these crackers, you can satisfy those cravings by getting a couple of these Nougat Snacks ($11) that will leave you begging for more!
12. Honey Butter Chips ($4.50)
These Calbee Honey Butter Chips($4.50) from Korea took Singapore by storm when it first came out a few years ago. And for a good reason too! The trend is definitely not dying out, so grab a few packets and impress your guests with its unique blend of sweet and savoury flavours. 

13. Potato Wheel Snack ($4.95)
A classic favourite among many Singaporeans – these addictive Pop Potato Wheel Snack ($4.95) will never go wrong. *Pro-tip! Look out for the slightly more brown wheels (because these are covered with more seasoning) for the extra sense of satisfaction!

14. Want Want Shelly Senbei ($3)
Another childhood favourite – the Want Want Shelly Senbei ($3)- is your must-have snack for every Chinese New Year gathering. There are various flavours available – Original, Seaweed, Cheese – but our favourite has got to be the Sugar flavour that is also the most addictive.

15. Tong Garden Premium Nuts ($10.90)
Of course, you will need the classic Tong Garden Premium Nuts ($10.90) to pair with your drinks, mahjong and card games. These nuts are even cholesterol and trans fatty acid-free, making it a little less sinful for you and your guests!
16. Seaweed Snacks ($12-$18)
The creators of these snacks are really going all out every Chinese New Year. Gone are the plain ol' snacks, and hooray to that because these Salted Egg Kimchi, Cheese, Mala, CrabRoe Seaweed ($12-$18) sure sounds good!
17. IRVINS Salted Egg Snacks ($11.50 – $20)
Lastly, let's not forget about the dangerously addictive IRVINS Salted Egg Snacks ($11.50 – $20). Let them in on what you've been munching on with a carton of these instead because we assure you, once you start, you really can't stop!
What's your favourite snack during Chinese New Year? Let us know in the comments below!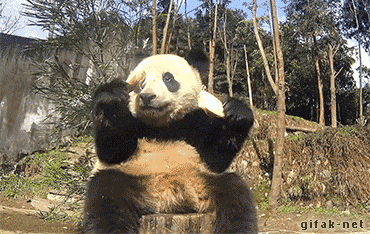 –
New to Shopee? Get $8 off (min. spend $18) with code*: CNYSNACKS
* TNC Applies. Valid for new users from 14 to 20 Jan only.