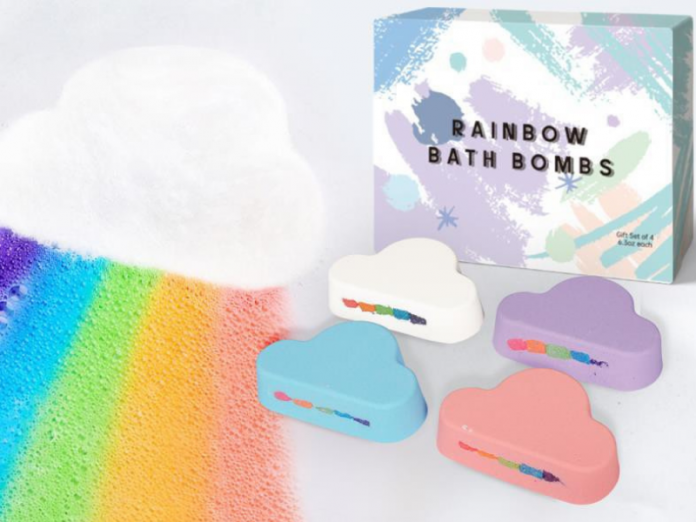 Whether it's a romantic soak with your partner or part of a self-care ritual to lift your spirits, bath bombs are essential at any staycation in Singapore. Imagine soaking in the warm, scented bath water while listening to I Wouldn't Know Any Better Than You by Gentle Bones — life can't get any better than this! If you can't decide on a bath bomb, we're here to help. We've sorted the bath bombs according to your moods based on their colours, scents, and effects in the water. Listen to your heart and find a bath bomb in Singapore that resonates with you!
What's the difference between bath bombs, bubble bars, and bath salts?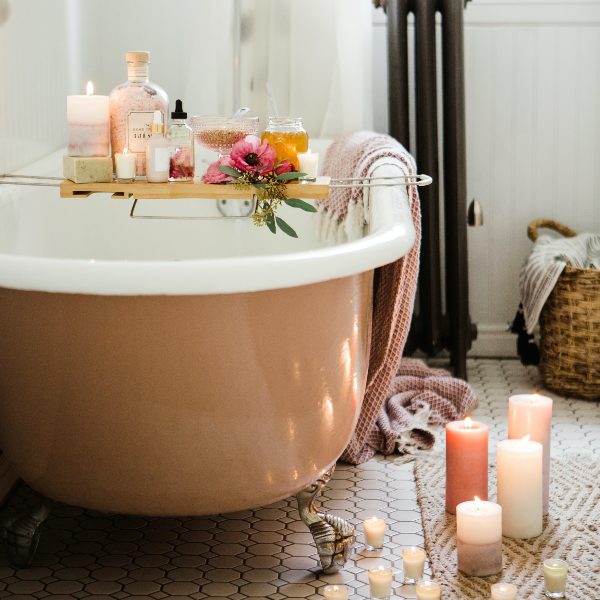 With so many bath products available in the market today, it can be overwhelming to decide which to use for when. To avoid disappointment in the tub, find out what a bath bomb, bubble bar and bath salt do before picking one up!
Bath bombs: These balls of joy usually come in fanciful designs and pack a bunch of surprises in them. They fizz up the bathwater with colours, glitter, and even fun effects — think popping candy or rose petals. They also contain fragrances and various skin-benefiting ingredients (cue #2) to amp up your bathing experience. 
Bubble bars: As its name suggests, bubble bars are meant to create thick foam and bubbles in your tub. While some bubble bars may add a scent to your bath water, they don't contain skin-nourishing properties. Additionally, they will need to be crumbled under running water for the best results.
Bath salts: Usually contains beneficial ingredients such as Epsom salt and Himalayan pink salt that can not only pamper your skin but also relieve body aches and soothe your mind. Most bath salts dissolve clear in the water but some may add a subtle tint of colour to your bath. Add two scoops into your tub and swirl it around to dissolve. 
How to use bath bombs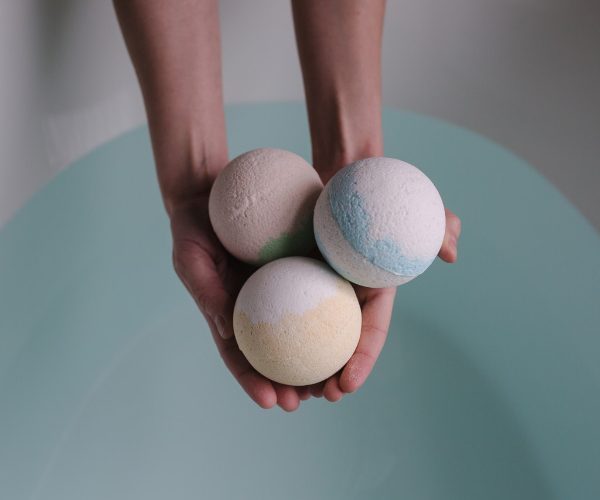 Do you need to rinse your body after soaking? Is there a need to crumble the bath bomb into the tub? As easy as it seems, many bath bombs don't come with specific instructions, leaving many of us soaked with confusion. Read on to find out more about the best way to enjoy a hot bath with your bath bomb in Singapore!
Step 1 – Run hot water into your bathtub (remember to plug your bathtub!). While waiting, take a quick shower.

Step 2 – Climb into the tub and drop the entire bath bomb directly into the water. Watch as it dissolves to transform your bath water into something magical! Then, soak to your heart's content!

Step 3 – When you're done, simply hop out of the tub! There's no need for another rinse. However, if you feel the need to shower, simply go for a light rinse without soap. This ensures the nourishing ingredients from your bath remains, leaving you with silky smooth skin!

Step 4 – You can simply drain the tub to clear out the bathwater. 
Pro Tip: We suggest avoiding bath bombs with glitter or strong colouring to prevent staining the tub on your staycation — unless you don't mind giving the tub a scrub down!
Which bath bombs in Singapore are the best?
1. If you're feeling anxious — LUSH Sex Bomb Bath Bomb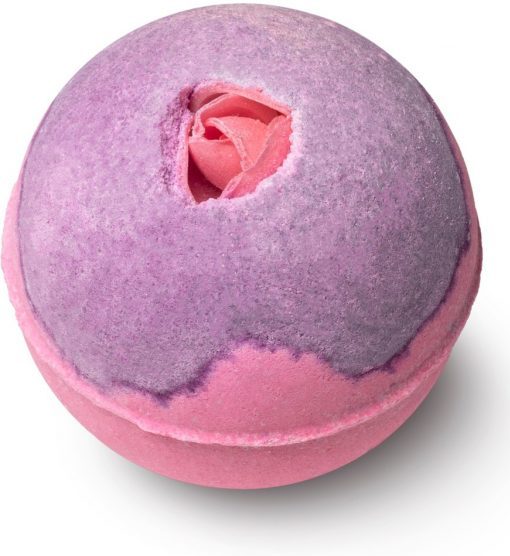 Probably one of the most famous LUSH bath bombs in Singapore, the LUSH Sex Bomb Bath Bomb (available on Lush Singapore Official Store) is frequently picked up by couples for a romantic night. However, that's not what the Sex Bomb is actually designed for. Contrary to its name, this LUSH bath bomb is meant for a soothing sensual healing session for those feeling anxious and stressed out from their daily grind. Dissolve it in a warm tub of water to release an aromatic cocktail of jasmine, ylang-ylang, and clary sage — the perfect blend to calm your nerves. Did we also mention that this Lush bath bomb in Singapore releases rice paper flowers that float prettily about in the pink bathwater? What a beautiful way to treat yourself after a tiring day!
2. If you're feeling worn out — Kundal Bubble Sparkling Cherry Blossom Bath Bomb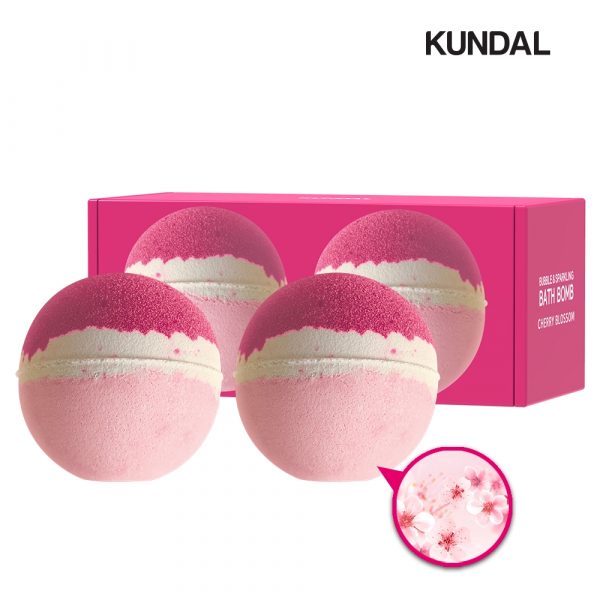 Ditch the fatigue and add a spring in your step (pun intended) with the springtime Kundal Bubble Sparkling Cherry Blossom Bath Bomb (available on S-Mart by Shopee Official Store)! While you will not find flowers in the cherry blossom bath bomb, it'll turn your bath into a serene sakura shower with its floral fragrance. But that's not all that this bath bomb in Singapore has to offer. It's formulated with honey and macadamia as well as nine plant-based oils to deeply moisturise your skin. The bath bomb also includes baking soda – a bath essential to improve your blood circulation! It's hypoallergenic formula means even those with sensitive skin can enjoy a pampering bubble bath. 
3. If you're feeling gloomy — LUSH Sakura Bath Bomb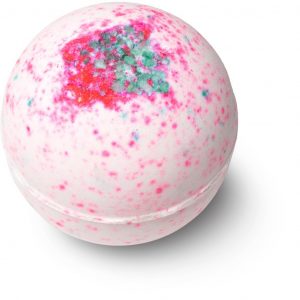 Didn't have a good day? It happens and that's alright. The LUSH Sakura Bath Bomb (available on Lush Singapore Official Store) is here to cheer you up! This Lush bath bomb is a celebration of spring, inspired by the cherry blossom in Japan. Your trippy bath water will also smell like blooming florals with the scents of calming mimosa and jasmine oils. So, close your eyes and let your unhappiness wash away!
4. If you're feeling adventurous — LUSH Intergalactic Bath Bomb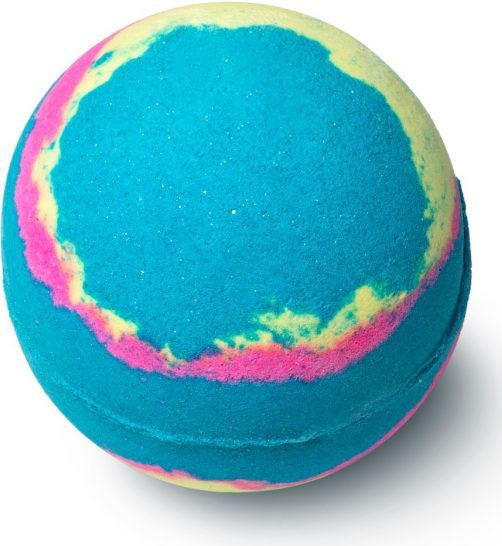 Craving for an out-of-this-world kind of adventure? Let the LUSH Intergalactic Bath Bomb (available on Lush Singapore Official Store) transport you to a cosmic wonderland! Watch as the LUSH bath bomb glides across your tub to create a masterpiece of neon galactic waves — is that the milky way you see? Psst, don't forget to keep your ears open in the tub to hear the intergalactic crackle from the popping candies! Take a deep breath and enjoy the refreshing peppermint scent and descend gently back to earth as the bath bomb fills the room with a woody aroma of vetiver and cedarwood. This will surely be an adventure to remember. 
5. If you're feeling romantic — LUSH Tisty Tosty Bath Bomb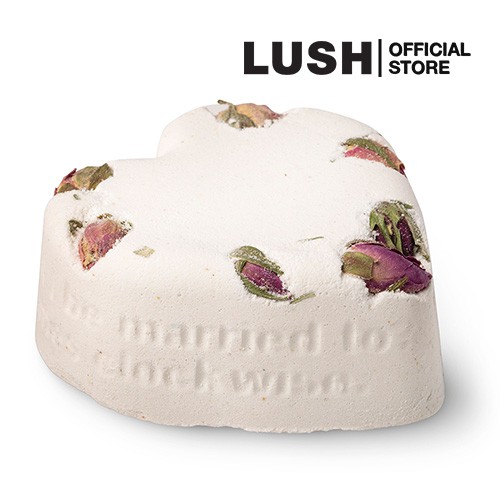 Sharing an intimate soak with your other half? The LUSH Tisty Tosty Bath Bomb (available on Lush Singapore Official Store) is your key to a romantic rose bath! It transforms your bath into a milky pool and scatters rosebuds all around — like a divine love potion. The alluring aroma of rose and jasmine will make you feel oh-so-sexy and lingers on your body long after you're out of the tub. 
6. If you're feeling on edge — LUSH Melusine Bath Bomb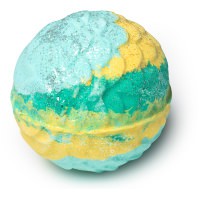 Perhaps you're tying the knot soon or have a big presentation coming up, no matter what's making you feel jittery, a hot bath is always a great idea! Drop the LUSH Melusine Bath Bomb (available on Lush Singapore Official Store) and allow your worries to get washed away. This bath bomb in Singapore quickly distracts you from things on your mind with its glittery turquoise hue. Its uplifting scent of lemony litsea cubeba (a medicinal herb) and cheerful bergamot oil is an instant mood booster. In addition, this Lush bath bomb contains carrageenan extract and olibanum oil to hydrate and nourish your skin so you feel even more confident to take on whatever that's coming your way. 
7. If you're feeling chirpy — Kefir Sparkling Sweet Tangerine Bath Bomb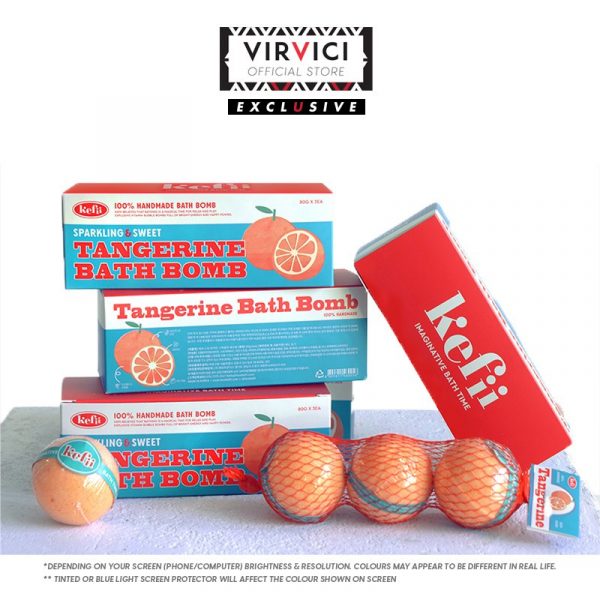 If you're looking forward to something and feeling all pumped up, a citrusy scented bath bomb is the best for keeping your moods elevated! Pop the Kefir Sparkling Sweet Tangerine Bath Bomb (available on VIRVICI Official Store) into your morning soak to get a whiff of the vitamin C-packed fruit which will help you feel in control and energised. The bath bombs are also made of a moisturising and tear-free formula and are safe for both adults and kids. Moreover, this is one of the most affordable bath bombs in Singapore, costing less than $7 per piece — so there's really no reason to skip on a pampering session to reward yourself! 
8. If you're feeling reflective — LUSH Big Blue Bath Bomb
Self-reflection can help you process your thoughts and feelings as well as clear your mind. If you'd like to spend some time with yourself during your staycation to reflect, why not take this healing activity to the bath? Submerge your body into the deep blue water created by the LUSH Big Blue Bath Bomb (available on Lush Singapore Official Store) and reflect away. Allow the wave of tranquillity to wash over you with every whiff of lavender, lemon oil, sea salt, and arame seaweed — they work to nourish your skin while you seek peace in your mind. To amp up your oceanic experience in the tub, we highly encourage you to play soothing sounds of ocean waves!
9. If you're feeling uninspired — Bathlab Jupiter Bath Bomb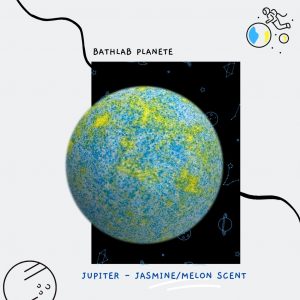 Life can feel a little stale at times, leaving you drained and uninspired. Tap on these sweet jasmine and melon scents – the Bathlab Jupiter Bath Bomb (available on BathLab Singapore). This PLANÈTE bath bomb collection is all you need to create a mesmerising fruity scent bath that's soothing and inspiring. This bath bomb surely offers calming energy to help you recover from this plateau. 
10. If you're feeling hopeful — Rainbow Cloud Bath Bomb – $5.50 each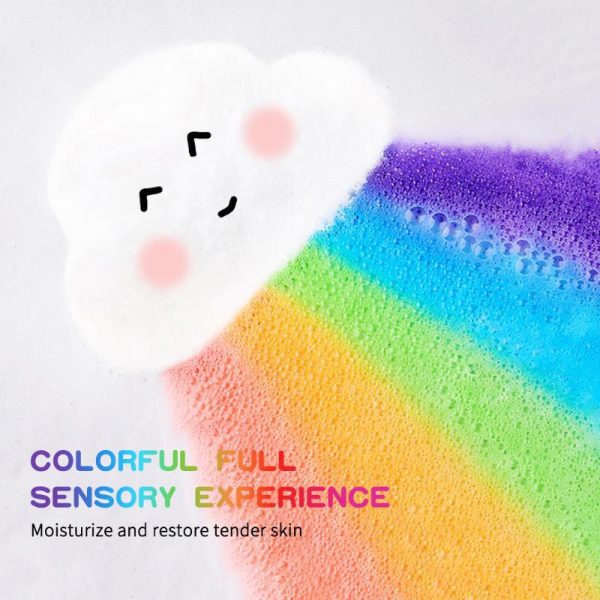 Wishing for something good to happen? Stay optimistic and keep the faith by treating yourself to a colourful bathtime with the Rainbow Cloud Bath Bomb (available on FuntasticDeals)! Rainbows are believed to be a symbol of hope and miracle. Witness the rainbow after the rain as the cloud bath bomb fizzles away to release vibrant streaks all over. We're sure this is one of the prettiest bath bombs in Singapore that's fit for the 'gram too! Plus, it's super affordable at less than $22 for 4 pieces — that makes it only about $5.50 each!
11. If sleep is escaping you — Peace And Bliss Bath Bomb Bath Fizzers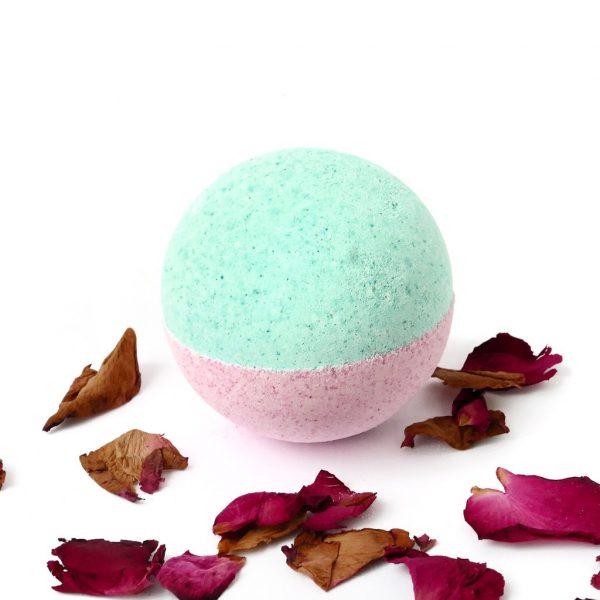 Feeling restless and can't go to sleep even when it's way past your bedtime? We understand your pain. If warm milk and meditation don't help, perhaps a bubble bath like the Peace And Bliss Bath Bomb Bath Fizzers (available on Bath Bomb Flings) will. Having a warm bath an hour or two before bedtime has been found to effectively help you doze off earlier. With the calming scent of fresh linen and musky cotton from the bath bomb, you'd drift off to dreamland before you know it!
More ways to pamper yourself aside from using bath bombs in Singapore
You've had your bath bomb-infused bath time at your staycation — now what? Don't let the self-pampering stop there. Give your skin some tender loving care with these best Korean face masks and lather on some of the best Nivea body lotions to keep your skin supple and moisturised all day long! Snag amazing discounts on bath and body products during our 4.4 Mega Shopping Day!
"This article was updated on 31 March 2021. Additional research done by Jamantha Lim.
---
New to Shopee? Get $7 (min. Spend $15) with code*: BATH7BOMB
*TNC applies. Valid for new users from 2 April to 10 April 2021 only.